A professional look enriches your personality, making you competent for the outside world. In this case, headshot photography is the one that stays ahead of the curve of unending competition. 
If you're in New York City, the capital of the corporate sector, you want to light up your professional personality. Explore our list of 12 headshot photographers in NYC for fruitful results because they are skilled at creating impressions that stick. 

Let's walk you through to the end!
Factors To Consider When Choosing A Headshot Photographer
Before you go anywhere, you should think about how to choose the best headshot photographer. 
Let's get right into it!
Technical Expertise and Equipment
In every field, expertise is what makes you valuable; headshot photography is no exception. If the photographer has profound knowledge about camera settings, lighting techniques, and composition, they can undoubtedly create a masterpiece.
In order to get the best results, you should also ask about their photography setup and how effective they are at retouching and post-processing. That would clear you up about whether they're able to influence your professional image or not.
Portfolio and Previous Work Examples
The portfolio is a visual testament to professional skills and lets you visualize the quality of headshots you can expect. Reviewing the portfolio and earlier work of a headshot photographer is paramount. 
When you examine their past projects, you gain valuable insights into their style, expertise, and consistency. Don't forget to check its diversity and features for a range of people in various professional settings. This demonstrates their capacity to change and seize their unique work essence.
Understanding of Different Industries and Clientele
Not all industries demand the same images. Different industries, from corporate to creative, have different standards for headshot aesthetics. It is important to have a thorough understanding of the various industries and clientele when choosing a headshot photographer. 
Corporate clients frequently prefer clean, professional looks that convey trustworthiness, whereas creative professionals may prefer more provocative artistic styles that reflect their distinct personalities.
Ultimately, choosing a headshot photographer with industry knowledge and versatility ensures that your professional image aligns seamlessly with your specific field and intended audience.
Personality and Ability to Make Subjects Comfortable
The subject mostly feels uncomfortable during photoshoots, so you must consider the photographer's personality. If the photographer presents as approachable and friendly, it can greatly reduce the subject's anxiety. This comfort is essential because it directly impacts the authenticity of the headshot, aiming to accurately reflect the subject's professionalism.
Photographers play a pivotal role in this process. Even those who are brand-new to a field frequently struggle with doubts about whether their work accurately reflects their professional image. In such cases, a photographer who creates a relaxed environment can bring out the best in the subject.
Photoshoot Budget with Quality
Budget and quality are both core factors when you think of investing to create a professional image. Quality headshots not only enhance your personal brand but also pay off in the long run. 
Give priority to photographers who can produce the results you need within your budget. Make sure to choose the right headshot photographer. Never sacrifice quality for the sake of cost; this can be a costly mistake.
NYC Photo Studios That Provide Professional Headshot Services
Let's explore 12 New York headshot photographers who provide the best photoshoots to meet your professional standards!
1. David Genik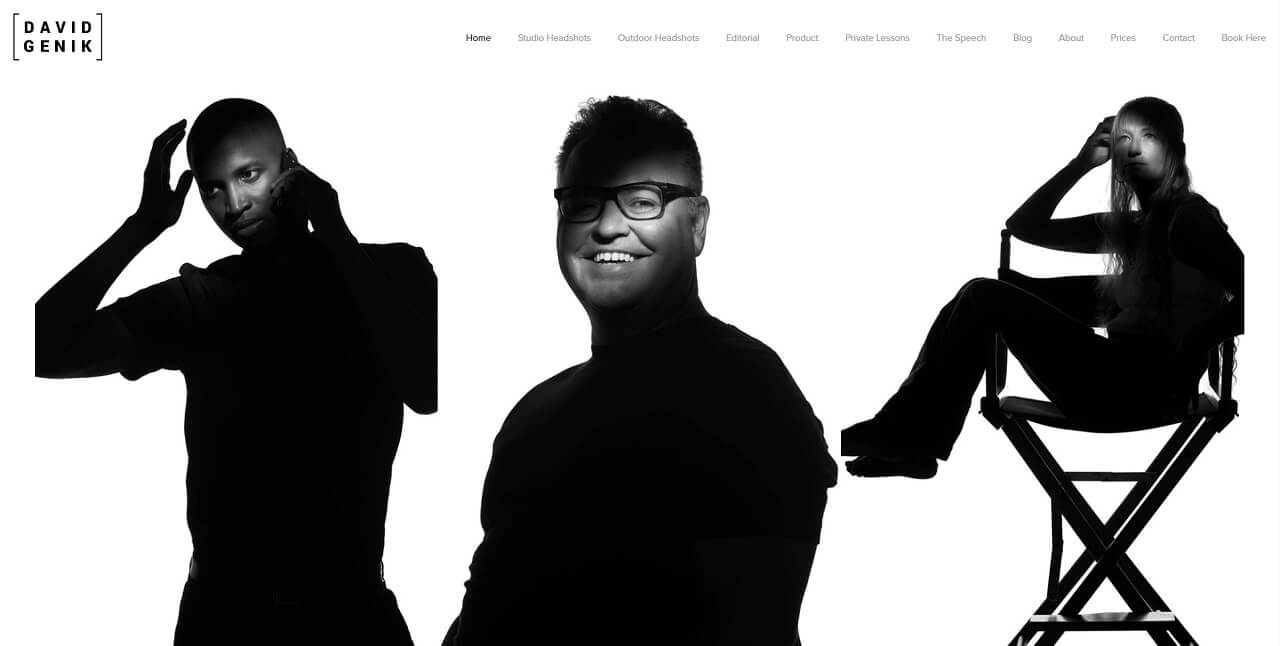 Location: 123 Bowery, New York, NY 10002
Where to find: Website / Instagram / Facebook 
Contact-
Phone: +1 917-535-9057
Email: david@davidgenik.com
Best For: Headshots, Portraits and Fashion
Pricing-
Outdoor Special starts from $200/ per hour at Crosby St Only (Soho)
The Studio Special begins at $500 for two hours.
David Genik is one of the best headshot photographers in NYC. His exceptional talent extends well beyond the corporate influencer sphere, as he has demonstrated a remarkable ability to excel in product and editorial photography. He gained mastery and excels at every single shot of headshot photography techniques.
If you want to photograph headshots or portraits, you can get at reasonable session rates, even while doing outdoors.
David is eager to share his knowledge with others, so he started private photography lessons. A great opportunity for aspiring photographers to learn from his extensive knowledge and experience.  As a result, we keep him at the top of the list.
2. CEO Portrait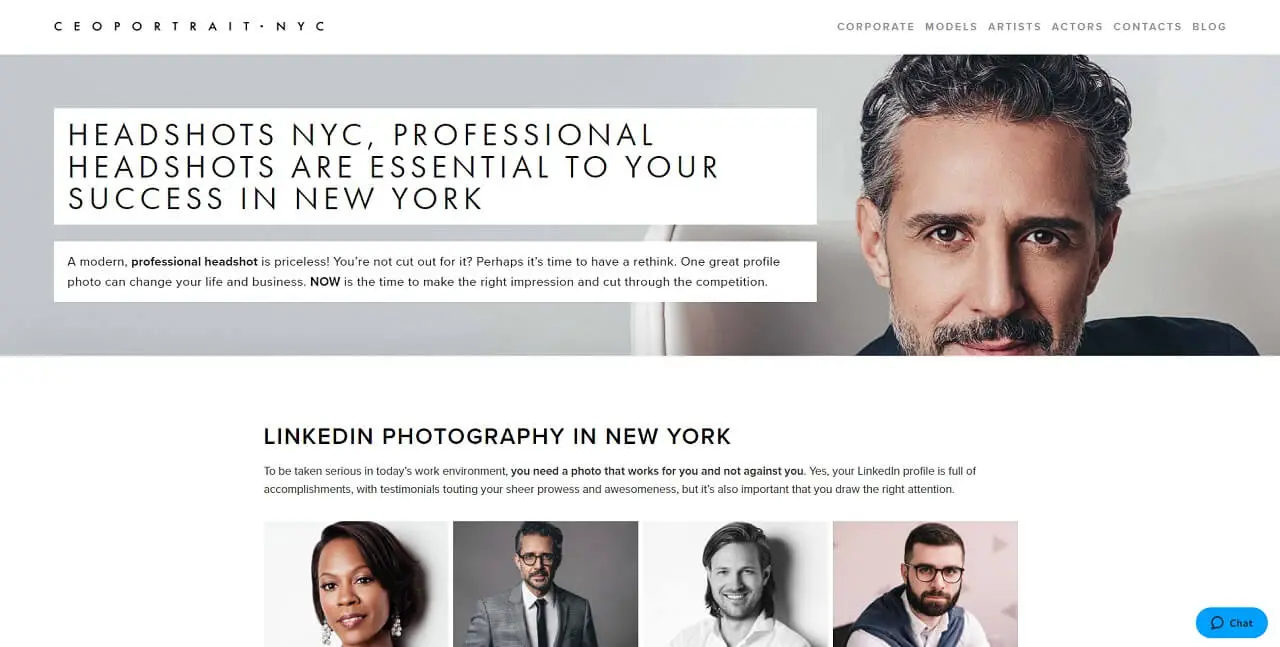 Location: 307 West 38th St, #1014, New York, NY, 10018
Where to find: Website / Instagram / Facebook 
Contact-
Phone: +1 347-815-4164
Email: info@ceoportrait.com
Best For : Corporate, Artist, Model, and Actor Headshots
Pricing-
Professional LinkedIn headshots and Model photoshoots start from $699/ per hour
Artist and Actor packages start at $799 per hour.
CEO Portrait is a perfect one-stop headshot photographic destination. Whether you're updating your LinkedIn profile or enhancing your website, we recognize the importance of a professional image that conveys your expertise and credibility.
In today's fast-paced world, your career often hinges on that initial glance. A CEO portrait captures the essence of who you are, encapsulating your confidence and presence in a single frame.
3. Curtis & Cort Photography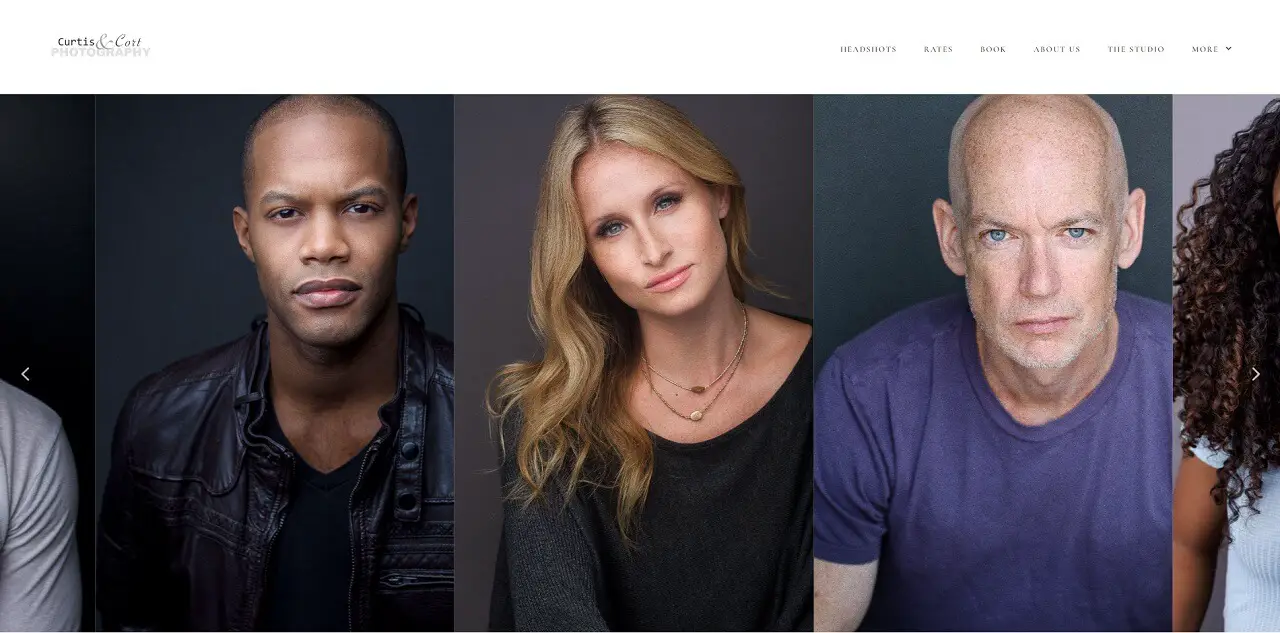 Location: 42-83-42-53 Hunter St, Long Island City, NY 11101
Where to find: Website / Instagram / Facebook 
Contact-
Phone: +1  646-454-9167 
Email: studio@curtisandcort.com
Best For: Adult and Kid/ Teens Headshots
Pricing-
Adult packages start at $500 for Quick Fix, $750 for Standard, and $1025 for All-inclusive
Kid/Teen Packages start at $450 for Mini, $675 for Standard, and $925 for All-inclusive

Curtis & Cort Photography is a team of headshot and portrait photographers in NYC.  They know how to reveal your true inner self through the lens of professionalism. 
We understand excellence is paramount in the corporate and artistic worlds. Their photographers are masters of their trade, ensuring that each photograph we take accurately captures your individuality and authenticity.
4. Rory Lewis Portrait & Headshot Photographer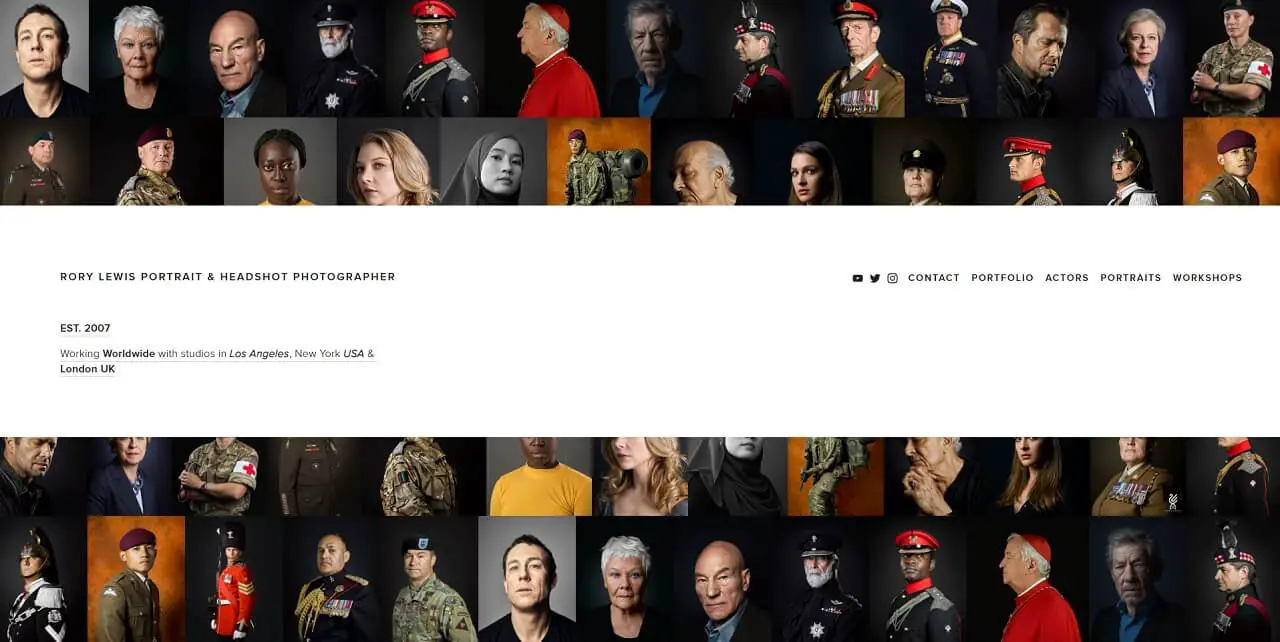 Location: 580, 8th Ave., 20th Floor, New York, NY 10018
Where to find: Website / Instagram / YouTube/ Twitter
Contact-
Phone: +1 800-462-4379
Email: al@rorylewis.studio
Best For: Fashion, Portrait and Actors Headshot photography
Pricing-
Headshot session start at $600/ per hour
With over 20 years of experience, Rory Lewis is the best actor headshot photographer.  
His lens possesses the unique ability to encapsulate versatility and the essence of creativity with precision.
A glance at his portfolio reveals a collection of timeless captures that leave one in awe. Rory Lewis does not merely take headshots or portraits; he captures the very emotions, feelings, and perseverance that define each actor and fashion model he photographs. His work resonates with its capability, depth, and authenticity.
5. Hancock Headshots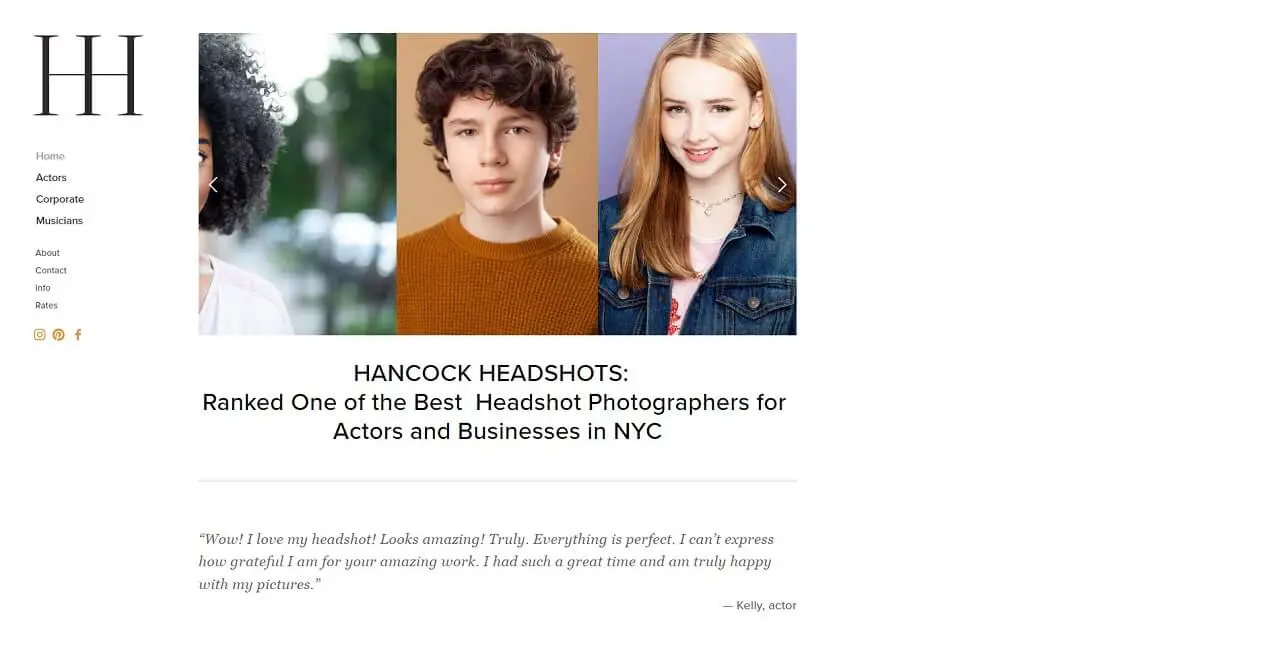 Location: 20 Parkside Ave. Brooklyn, NY 11226
Where to find: Website / Instagram / Facebook/ Pinterest 
Contact-
Phone: +1 917-628-8845
Email: studio@hancockheadshots.com
Best For: Actor and Business Headshots
Pricing-
Cameo Session costs $399
Superstar Session costs $699
Icon Session costs $1200
Hancock Headshots has been a beacon of success for countless actors and corporate professionals. They adore the current headshot trends, and the caliber of their work perfectly reflects this. 
Experts on their team are dedicated to keeping your photos at the cutting edge of industry standards. They understand the inherent value these images hold for you. Additionally, their headshot sessions are expertly planned to give you the utmost comfort and allow you to express yourself to the fullest.
6. Ted Ely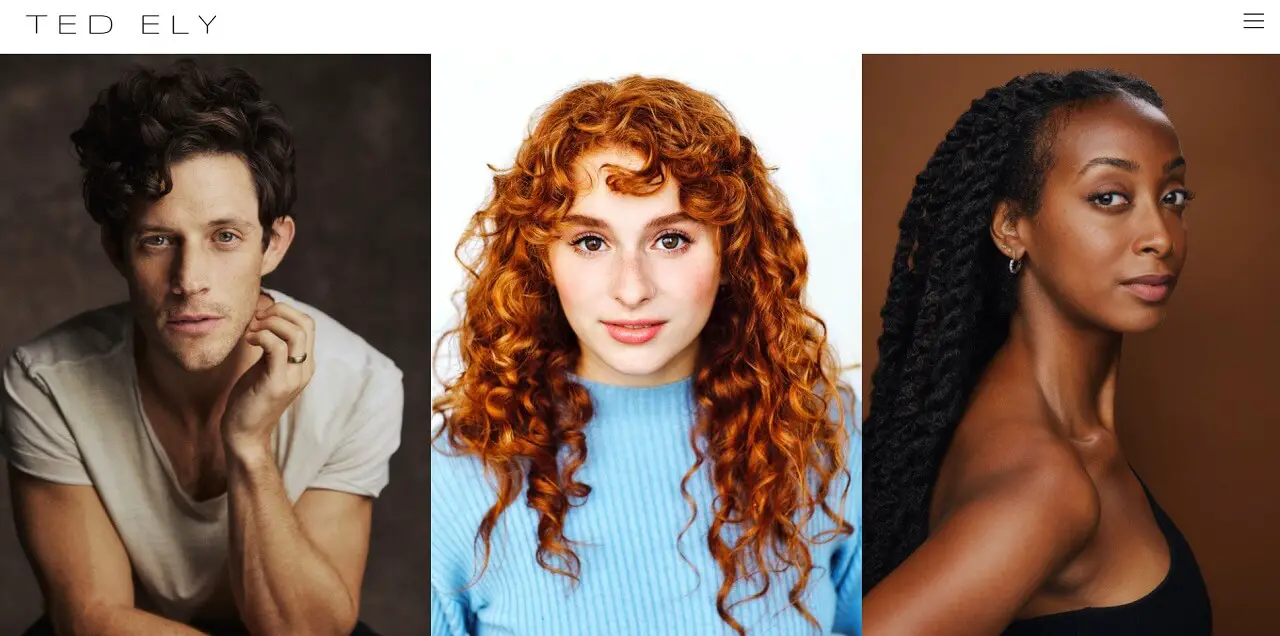 Location: 34-01 38th Ave, Long Island City, NY 11101
Where to find: Website / Instagram
Contact-
Phone: +1 201-305-9433
Email: studio@tedely.com
Best For: Headshots and Lifestyles
Pricing-
If you want to know their pricing details, hit their email and provide your availability.
Ted Ely is a New York-based headshot and portrait photographer who reveals your inner awesomeness and professionalism. His expertise lies in capturing the distinct and authentic vibes of his subjects.
With a focus on professionalism and creativity, Ted's portfolio showcases every headshot as a work of art. Each image serves as a testament to his skillful use of poses and highlight techniques. It produces pictures that are not only professional but also artistically captivating.
7. David Noles Photography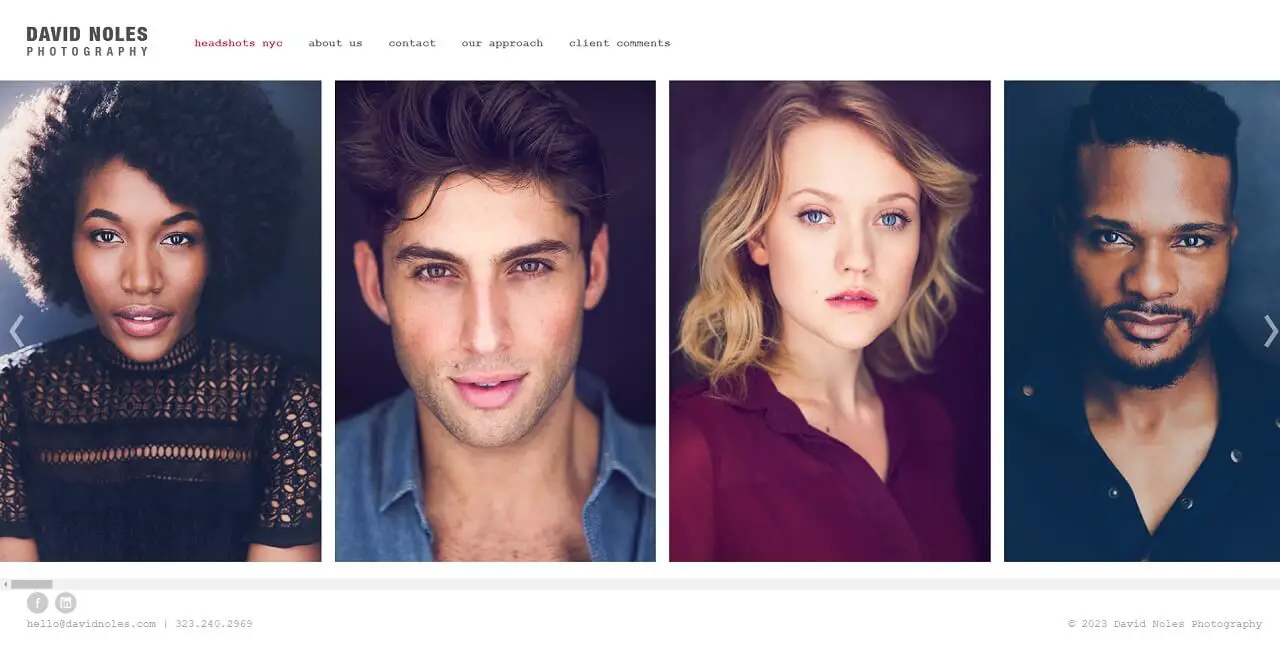 Location: 33 35th St, Suite B220, Brooklyn, NY, United States, New York
Where to find: Website / Instagram / Facebook 
Contact-
Phone: +1 323-240-2969
Email: hello@davidnoles.com
Best For: Actor, Business, and Personal Headshots
Pricing-
If you want to know their pricing details, feel free to send us a note.
David Noles Photography specializes in headshot photography in New York. He shows  every character in a unique and approachable way. Many photographers miss out on playing with color, light, and expression by just focusing on revealing professionalism. 
This couple knows how to advance their career through creative and professional headshots. Their ability to reveal the subject's unique personality is very different from others.
8. Deutsch Photography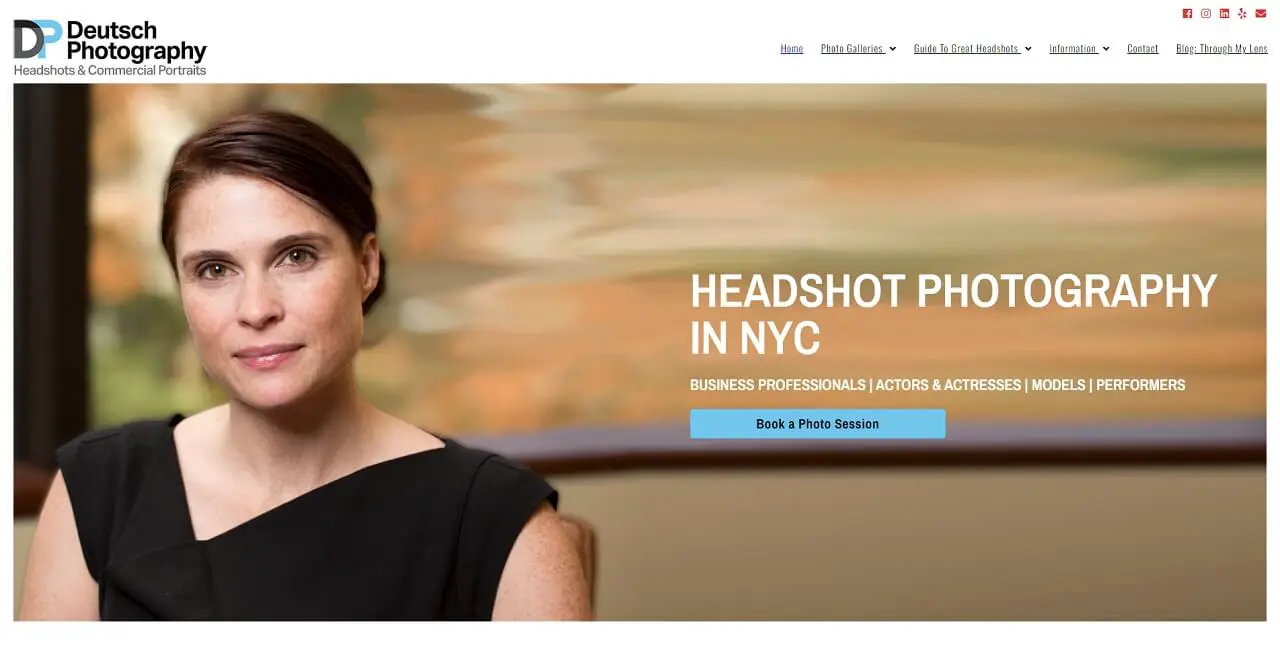 Location: 245 West 29th St., Studio 1200D, New York City, NY 10001
Where to find: Website / Instagram / Facebook 
Contact-
Phone: +1 212-810-2148
Email: brett@deutschphoto.com
Best For: Corporate, Actor and Model Headshots
Pricing-
Executive photoshoot costs $365/per project 
Classic photoshoot costs $525/ per project
Pro Photoshoot costs $700/ per project
Comp card costs $1300/ per project
Deutsch Photography is one of the most renowned headshot and commercial portrait photographers in New York. They worked for famous faces like Fortune 500 companies, where they took headshots of every entrepreneur. 
They do not even stop there; rather, they go above and beyond, improving the actors' comp card headshots and letting you stand out from the huge competition.
9. Peter Hurley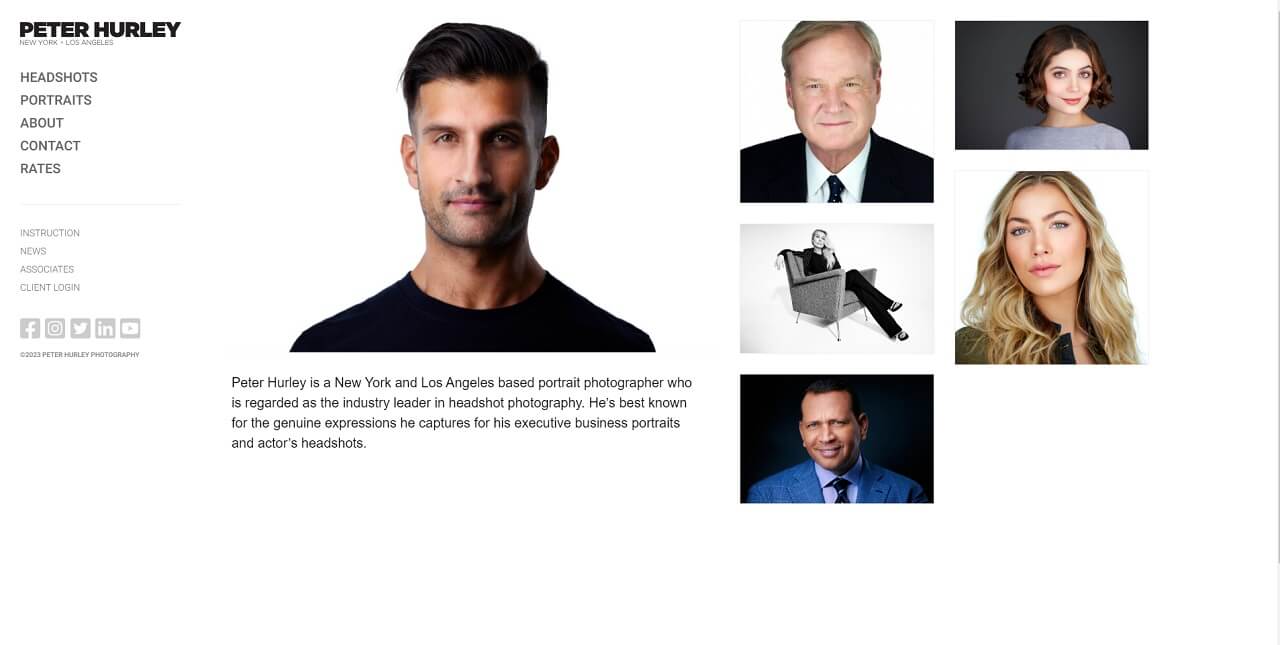 Location: 134 W 26th St. Suite 1203, New York, NY 10001
Where to find: Website / Instagram / Facebook 
Contact-
Phone: +1 212-627-2210
Email: info@peterhurley.com
Best For : Headshots and Portrait Photography 
Pricing-
Peter Hurley charges  in headshots $1500/ per session and portraits $3000/ per session 
Britney Young charges in headshots $500/ per session and portraits $1000/per session
If you want group sessions, need to discuss with them. 
Peter Hurley is a New York and Los Angeles-based headshot photographer. As an industry leader in headshot photography, I know how to capture genuine expression, which makes photographs approachable and leaves the mark longer. 
Starting from nothing to becoming an industry leader, he found it difficult to navigate New York's bustle. The secret sauce to his success is his dedication, efforts, and hard work, which led to a specialization in photography, which he has earned.
10. Michael Levy Photography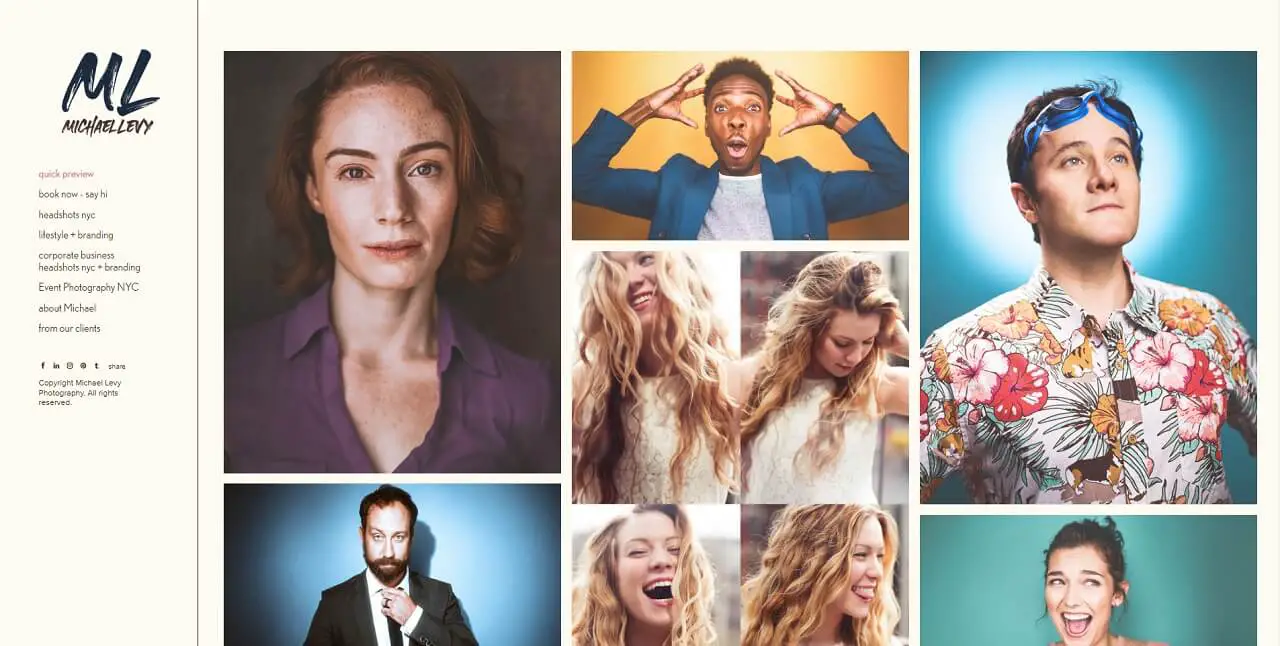 Location: 150 West 28th St. Suite 1704, New York, NY 10001
Where to find: Website / Instagram / Facebook / Pinterest
Contact-
Phone: +1 212-390-0877
Email: mikelevyphoto@gmail.com
Best For: Headshots, Lifestyle, Corporate business and Event Photography
Pricing-
If you want to know their session pricing, you must contact them via email. 
When photography becomes a passion, nothing can beat the desire to excel in it. This exactly happens with Michael Levy. His every portrait flows with the feels and has several dynamic and impactful effects on the eyes of viewers.
When he captures corporate headshots or branding shots that properly capture who you are and the capabilities you have, that makes the overall photoshoots approachable.
11. Jessica Osber Photography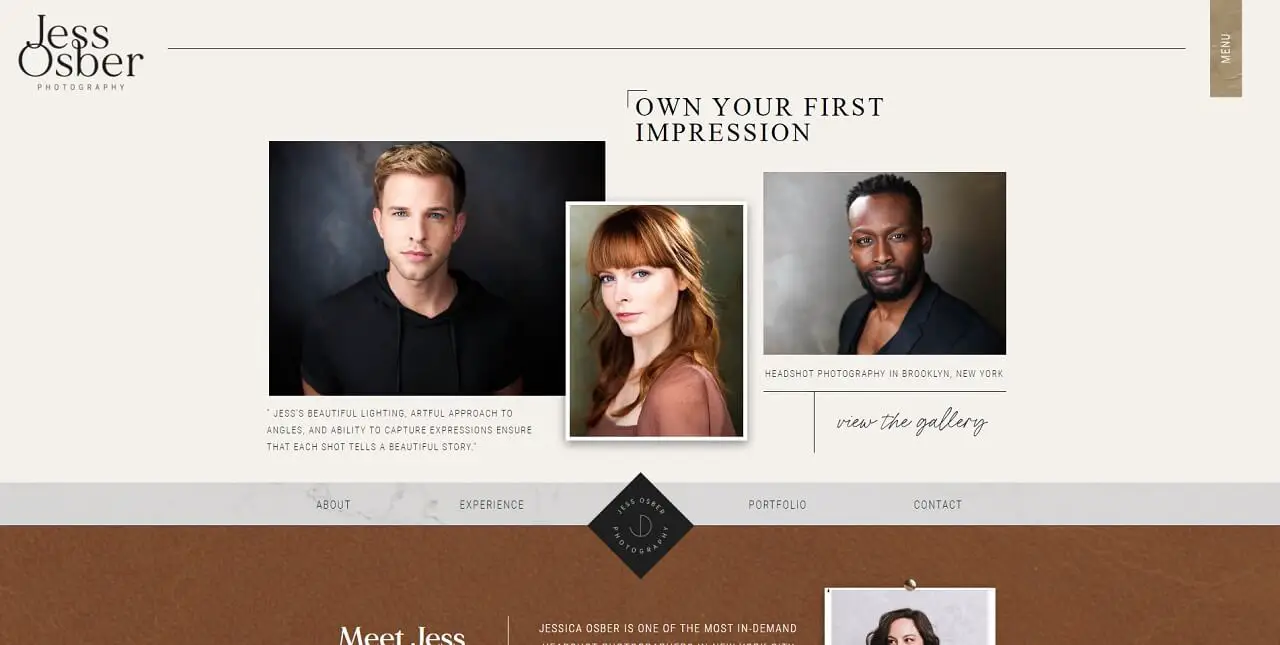 Location: New York, NY 10022
Where to find: Website / Instagram / Facebook 
Contact-
Phone: 
Email: info@osberphotos.com
Best For: Headshots, Corporate Headshots, Branding
Pricing-
Headshots starts at $675
Corporate headshots starts at $400
Branding starts at $900
Jessica Osber is the most demanded professional photographer in NYC. With over 15 years of expertise in this field, she is capable of highlighting her unique capabilities.  which makes the impression last longer. 
She knows how to make your face forward, even in the highest crowd in your field. Every photography session is so collaborative and effective that it helps you capture a single yet effective shot.
12. JW Headshots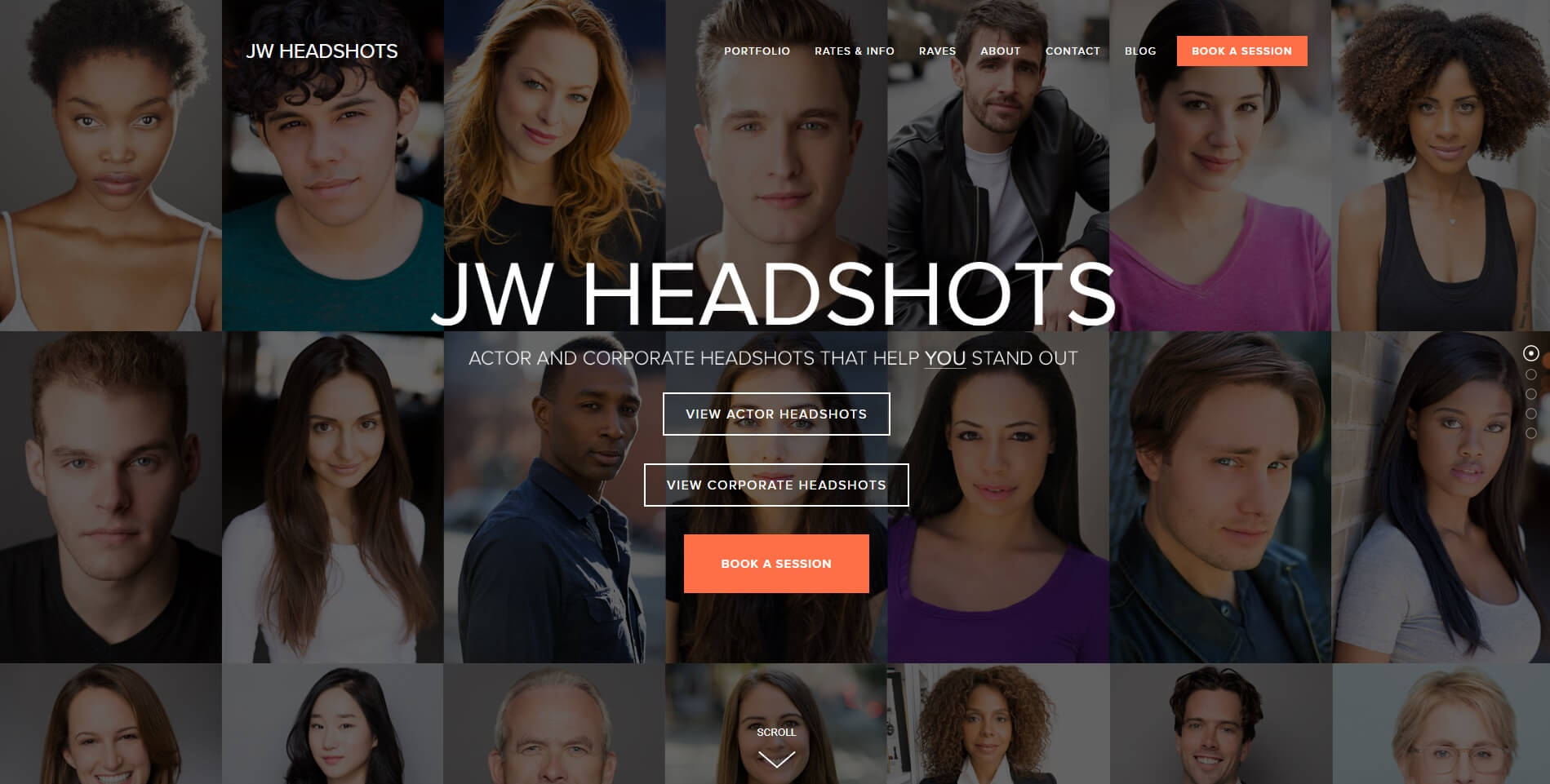 Location: 100 Sullivan St. #3B,New York, NY 10012
Where to find: Website / Instagram / Facebook 
Contact-
Phone: +1 646-409-2477
Email: jamiya@jwheadshots.com
Best For: Actor and Corporate Headshots
Pricing-
Actors Headshots start at $595 for The Artist, $795 for The Thespian, and $995 Movie Star
Corporate headshots start at $395 for the Pro, $595 for the Exec, and $795 for the CEO.
Jamiya Wilson, owner of JW Headshots, is the top actor and corporate headshot photographer in NYC. He knows how to make you look good in front of the casting directors or hiring managers. 
Even when you scour his portfolio, you can find his versatility and capability unique, and you can get his service within a very minimum range that surely keeps him in front of everyone.
FAQs
What's the cost of a headshot session in NYC?
Around $400 to $2000 can be reached for a headshot session in NYC based on the expertise, popularity and efficiency.
How much do professional headshots cost in NYC?
You can get $450 to $850 per hour professional headshot session in New York.
How to find corporate headshot photography in New York?
Headshot photography has gained popularity in the corporate world. If you want to explore corporate headshot photography in New York City, contact David Genik, the best headshot photographer in NYC.
How long does a typical headshot session take?
Approximately 1 hour is enough for a typical headshot session, but if you're a model or actor, you may need 3 hours maximum for fruitful results.
Can I choose the location for my headshot session in NYC?
Of course, you have the option to select; every photographer prioritizes their clients' preferences. If you know of a suitable location, you need to inform the photographer's team, and they can look once before photographing headshots.
Do photographers in NYC provide hair and makeup services for headshot sessions?
Most of the headshot photographers from New York City provided hair and makeup services, especially for artists and actors, for their headshot sessions.
Do you tip photographers for headshots?
Yes, of course. You can express your appreciation for their photography services when they go above and beyond for you.
Are professional headshots worth it?
There is no doubt that it is worthwhile. Because it allows you to land your dream job, whether you are an actor, an artist, or simply want to enter the corporate world.
Conclusion
In New York, where first impressions are everything, especially in the business and artistic worlds.
Our top 12 headshot photographers in New York offer a diverse range of talents and styles to meet your specific professional image needs. With their expertise and ability to capture your true personality, you can put your best face forward with confidence.