When you want to take a professional photograph or family pictures, choosing a season is a good idea to start. Whether it's autumn or winter, you get different views of the seasons. Choose perfect outfits, a beautiful background, and fun props, and take complete preparation to start.
So, you might search for different season ideas to start with your photography; check various seasonal family photo ideas below.
What Is Seasonal Family Photoshoot?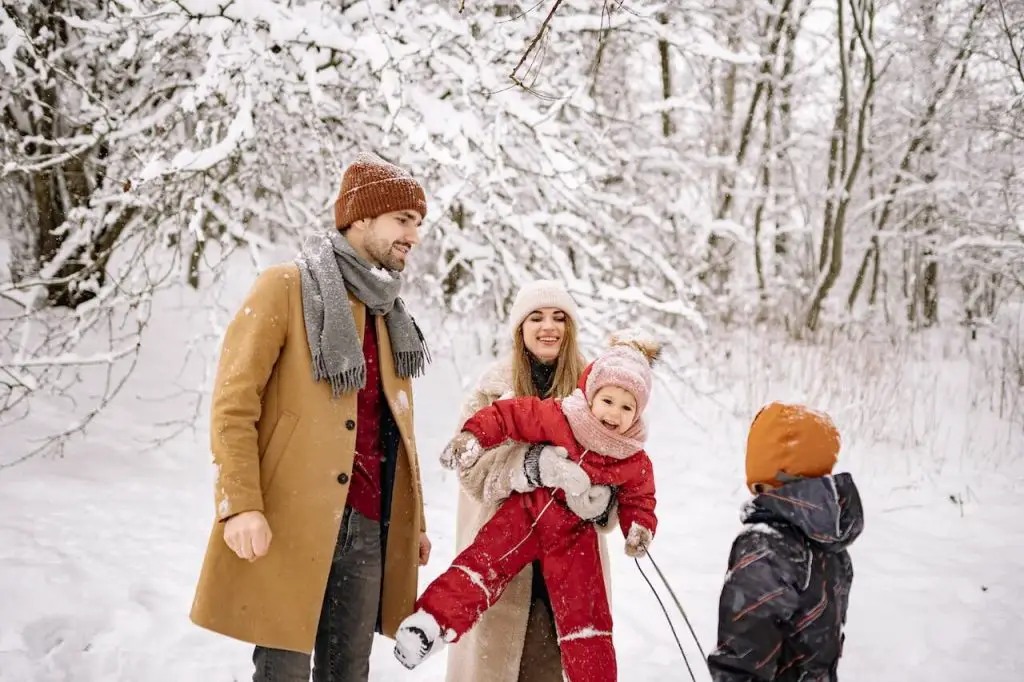 A seasonal family photoshoot is a photo session that is typically done at certain times of the year, such as in the fall or around the holidays, to capture the family in a specific setting or with specific props that are associated with that time of year.
The goal of a seasonal family photoshoot is to create beautiful and memorable images that capture the spirit of the season and the family's love and connection with one another. These photos can be used for holiday cards, decorating your home, or as gifts for family members.
A seasonal family photo shoot is a tailormade event created for a specific season or holiday. It is a great way to showcase the beautiful colors of nature with family photo themes. You can also incorporate some photos of your farm or at picnics, by taking in the beauty of the seasons.
A seasonal Family Photo Shoot is a fun, relaxed, and creative way to document your family's special moments. With a seasonally themed photo shoot, you are able to capture beautiful photos of your family in the best possible light.
Seasonal photography with a family photo shoot is the type of photography placed on different seasons. These photography types are shoot with families in different seasons. Photography takes place with perfect outfits, fun props, and beautiful backgrounds to shoot.
What Season Is Best for Family Photos?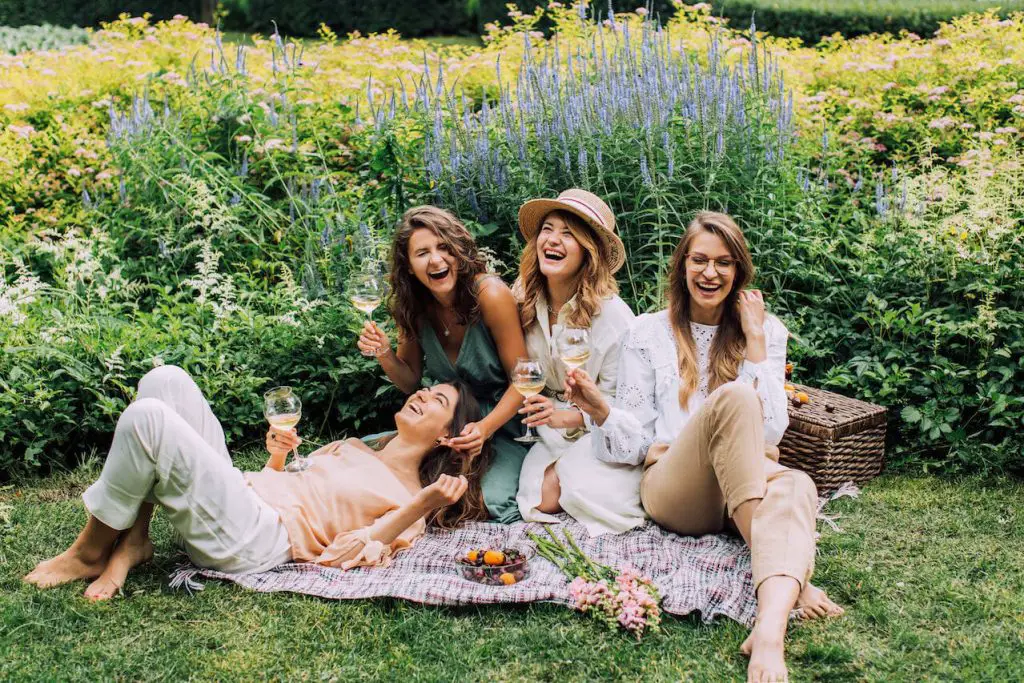 Different seasons contain different views for photo shoots. But other than choosing a season, it all depends on the background type for your photo shoot. Although most love autumn, some still choose to follow different seasons.
Let's find out the scenarios of different seasons photography in the following.
Fall
Fall family photo session is the best for the different vibes of another season it brings. Fall contains not just the colors, but the feelings of sweater weather and cozy feeling comes along. Take the perfect clothing with you for the perfect look at sunrise or sunset. You will be pleased to see what's coming along, and that's why fall is considered one of the great seasons to start with your photography.
Winter
Probably, the least chosen season for a family photo session. But still, people love to take the shot in winter because the sunlight is lower and the weather is lighter than in other seasons. People love to wear hats, coats, and scarves, so along with fair weather and colorful clothing, this season brings something wondering.
Summer
We all know what the summer season is. Most think this season is not the best time for a family photo session. But there's still something that perfect for summer. The main resource for a summer family photo shoot is the full sun, and nature heats with all her heart. You can choose the later afternoon or early morning to get the full perfect view of the summer.
Spring 
We know spring is the king of all seasons. After the winter, spring comes onto the scene to restore nature to its wonderful scenes. Spring holds all the characteristics of summer, fall, or winter and helps to renovate nature. Sun shines between the trees, flowers bloom, and birds sing in the trees. This all makes family photography look so much attractive and eye-catching.
Read Also: What Is a Photo Series? Best Photography Series Ideas with Examples
Seasonal Family Picture Ideas to Try This Year 
If you are looking for family picture ideas for different seasons, here we are bringing you seasonal family picture ideas to try. Our ideas will cover tips for photography, time, and color with the pros and cons you might face capturing photos in these seasons.
Summer Family Photo Outfit Ideas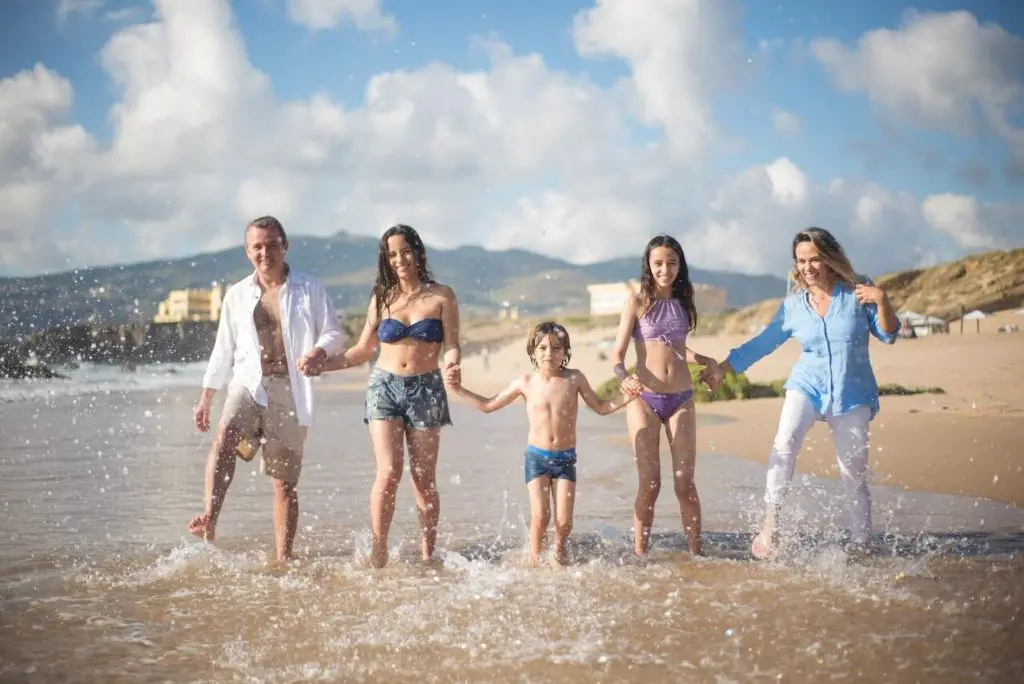 Summer outfits are a combination of different colors with simple and subtle designs. Let's check the summer family photo outfit ideas.
Blues and pink colors on girls are the perfect choices. Usually, the pinkish blush tones look pretty for girls. The pink colors and wildflowers in summer will match up very well. On the other hand, blue tones and formal outfits with collared shirts are great for boys.
Tips for Summer Family Photo
Use light-toned outfits. It will be easily popped out against the green background. During this holiday you will be able to capture all your favourite family moments in vibrant colors and textures that are perfect for sharing on social media.
Family Summer Photo Ideas
Summer is very much special for a family trip, and moreover, it is special for an epic photo shoot with family. Let's find out some ideas about the family summer photo shoot.
Beach is always the center of the family photo shoot. Capture kids playing in the sand and water, building castles, and also capture the sunset.
Camping and outing in the summer are always special. Connect yourself with nature, build a campsite or campfire, build your tent, and have a special photo shoot there.
Book a photo shoot for your entire journey through the road trip. Hire professionals to snap your moments for the whole trip.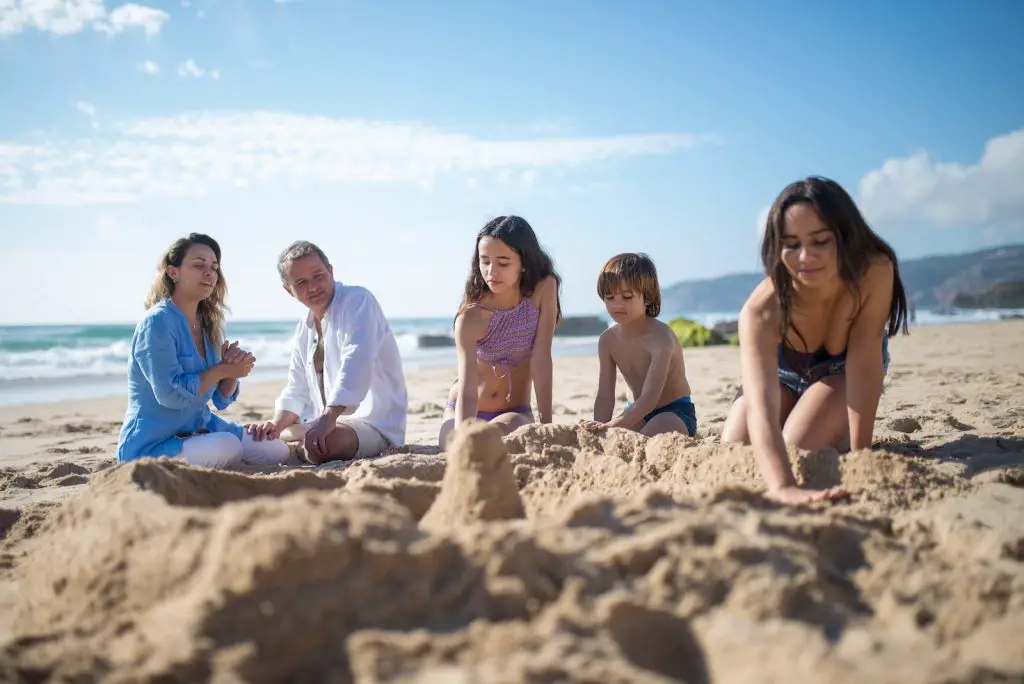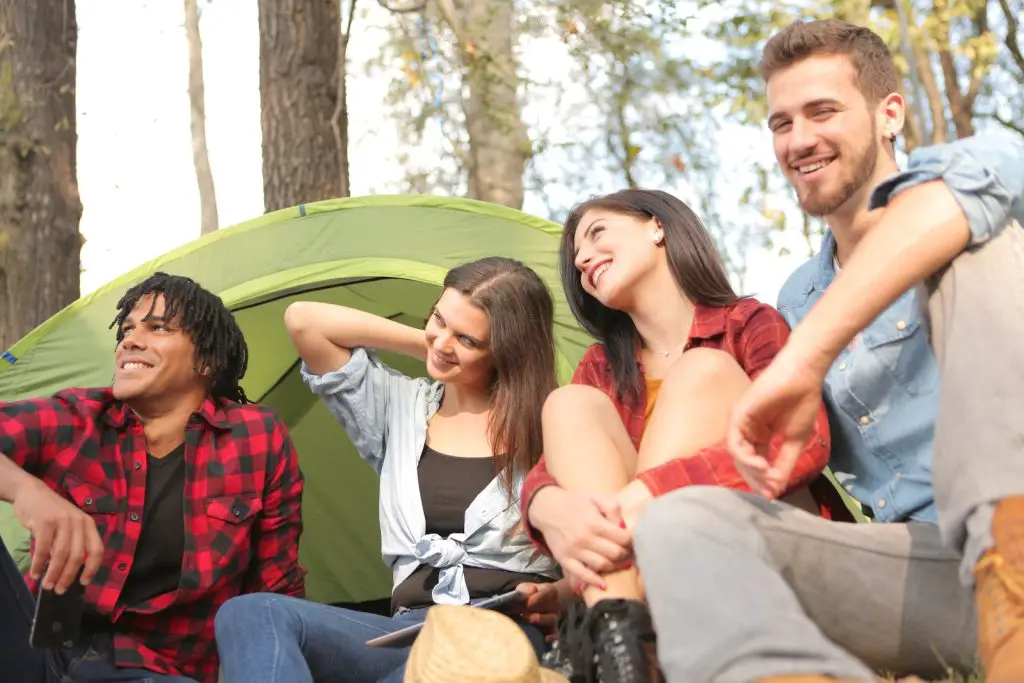 Best Time for Summer Photoshoot
The summer photo shoot is the most popular during magic hours. Sunrise and sunset are the most popular shooting time for photographers. The sun, this time, spread the reds, oranges, or yellow lights on the horizon. So, this is the best time for outdoor family photography.
Best Color for Summer Photo Shoot
The neutral colors are a great choice for a summer family photo shoot. Brown, tan, cream, or navy all look great, and the blue shades also look stunning with greens.
Pros 
Casual getups like shorts, sundresses, flip flops are perfect for summer
Wildflowers are everywhere throughout the season for the perfect shoot
Better chance of arrival and schedule for the place
Get pictures from the river that helps you to be cool
Cons
Summer is the warmest season, and photographs are done at sunset or sunrise for mild temp
Sweat might be a problem during the photo shoot
Storms are forecasted in the evening during summer
Winter Family Photo Outfit Ideas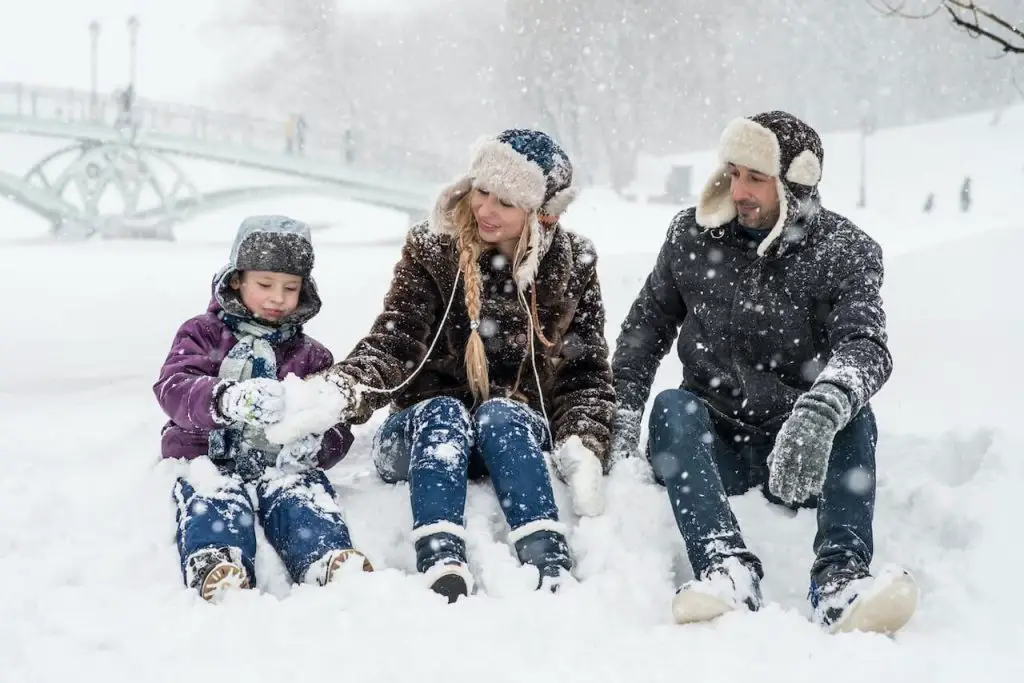 Winter is always a great time for photographers. Also, an excellent time for a family photo shoot. So, you need to know which family outfits are suitable for a family photo shoot. When it's chilly outside, you can wear brown wool coats and denim with the boots, and the younger ones can wear a winter jacket and shearling pants.
Tips for Winter Family Photos
You can also try out the cream ivory or white with the white backdrop, and the backdrop could be a snowy winter backdrop. On the other hand, while capturing falling flakes, make sure you set it on faster mode to catch the falling flakes.
Family Winter Photo Ideas
Winter is always a great time for a family photo shoot. Let's look at some of the winter family photo outfit ideas.
Sunrises and sunsets contain beautiful scenarios when the sun reflects on the white snow and frost-bitten air and provides stunning wide camera shots.
Use falling snow to capture your family photos. Snap a few numbers of family photos with falling snow, creating dreamy and wonderful photos to start with the winter shoot.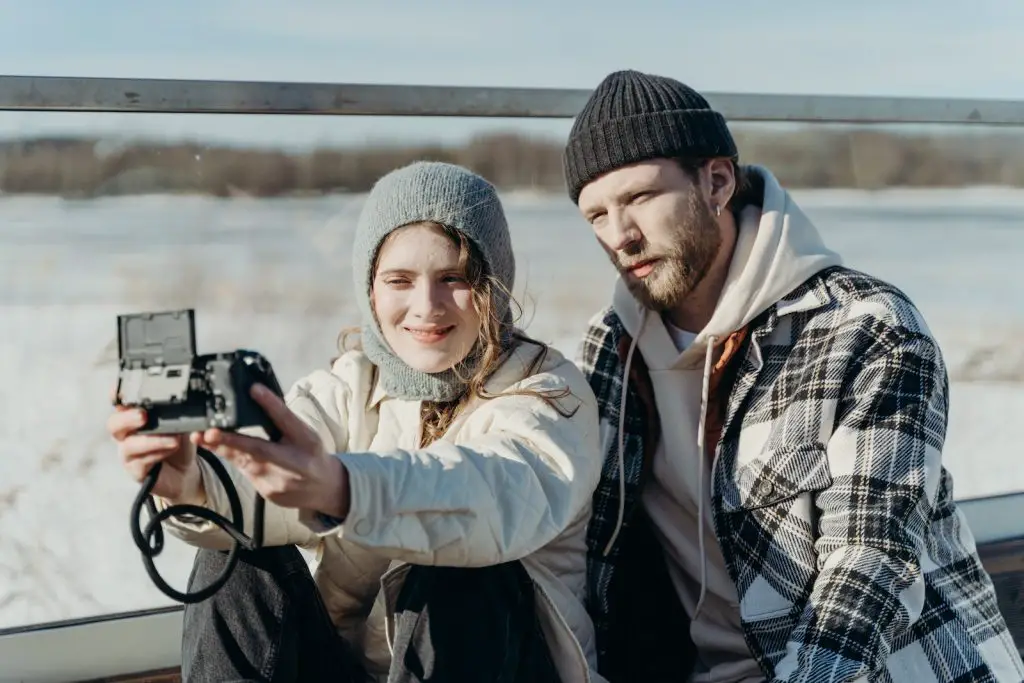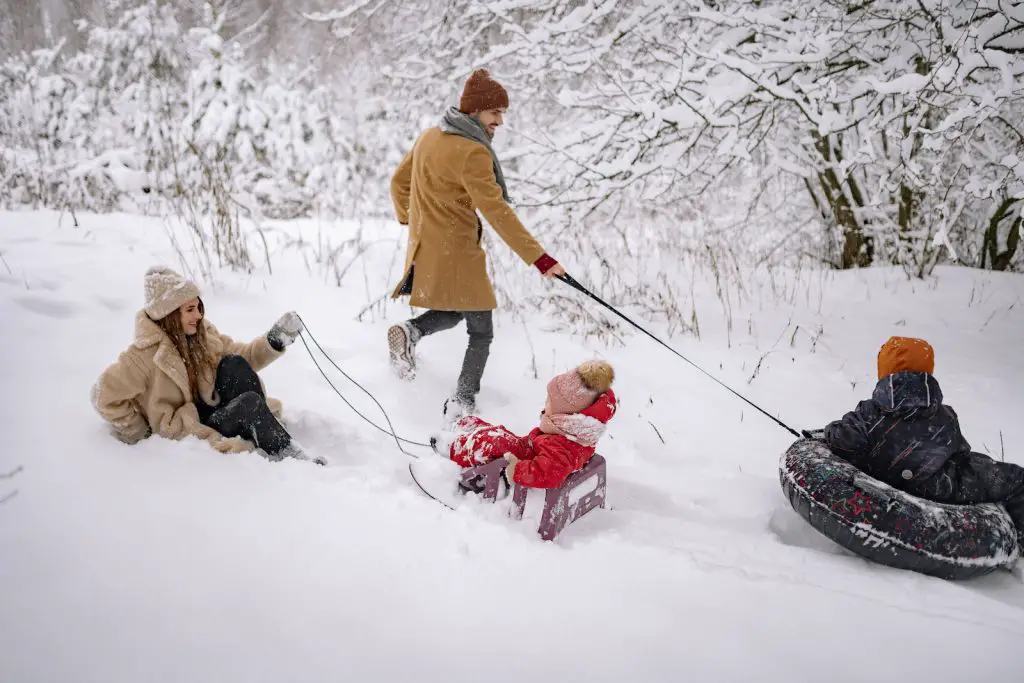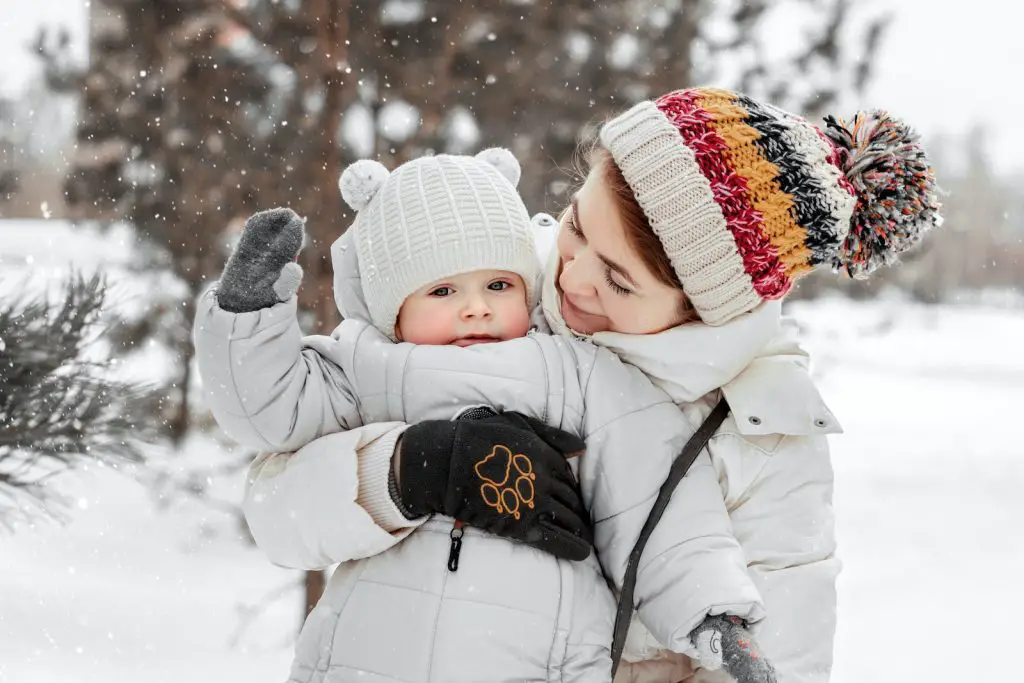 Best Time for Winter Photoshoot
In winter, the days are shorter, so you must be aware of the day and weather before you shoot outdoors with your family. Golden hour is the best time for photo shoots after sunrise and sunset.
Best Color for Winter Photoshoot
Whether you wear a jacket, gloves, or boots, you need to maintain bright colors such as navy, red and yellow, and also get moderate colors to shoot.
Pros
Best season to have matched tones for your décor
Snowflakes provide spectacular photos
Get snuggles, unlike the summer season
Cons
The whole season is cold. You may have red cheeks and runny noses.
Fall Family Photo Outfit Ideas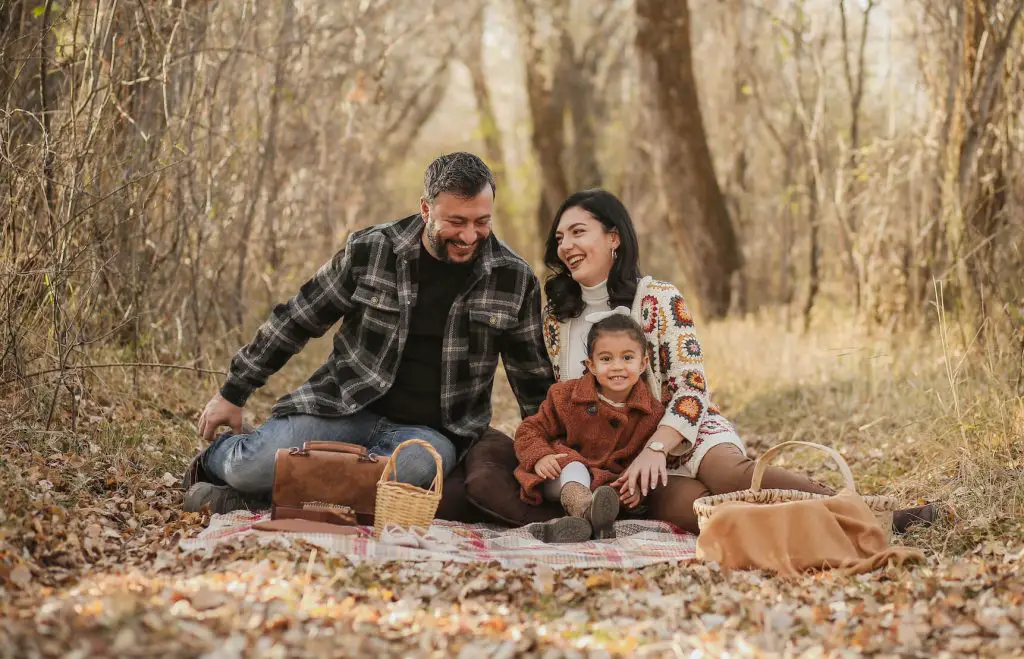 Fall is the most popular season for photographers. Also, the outfit this season have become rapid and stylish. The neutral shirt and jackets look great in winter, but for casual wear, the grown-ups would put on jeans and a knit sweater, and siblings can put on the same dresses. Also, ladies can wear floral dresses as outdoor fall family photo outfits.
Tips for Fall Family Photo
You can try out the maxi dress for ladies and dark shades for men. The rust-colored sweater and cream-colored pants are the perfect choices for a little one when there's white background.
Fall Family Photo Ideas
Fall is extraordinary for its vibrant colors and calm nature. Let's have a look at some photo ideas for the fall season.
Have yellow clothing for the winter family shoot, and the family will easily match the background. Choose two people in yellow and keep the others in neutral colors.
Choose various tan and brown shades, also add orange pops to make yourself stand out in the picture.
Take a plaid skirt, shirt, and scarf, and wear colorful hats or boots to match the background colors.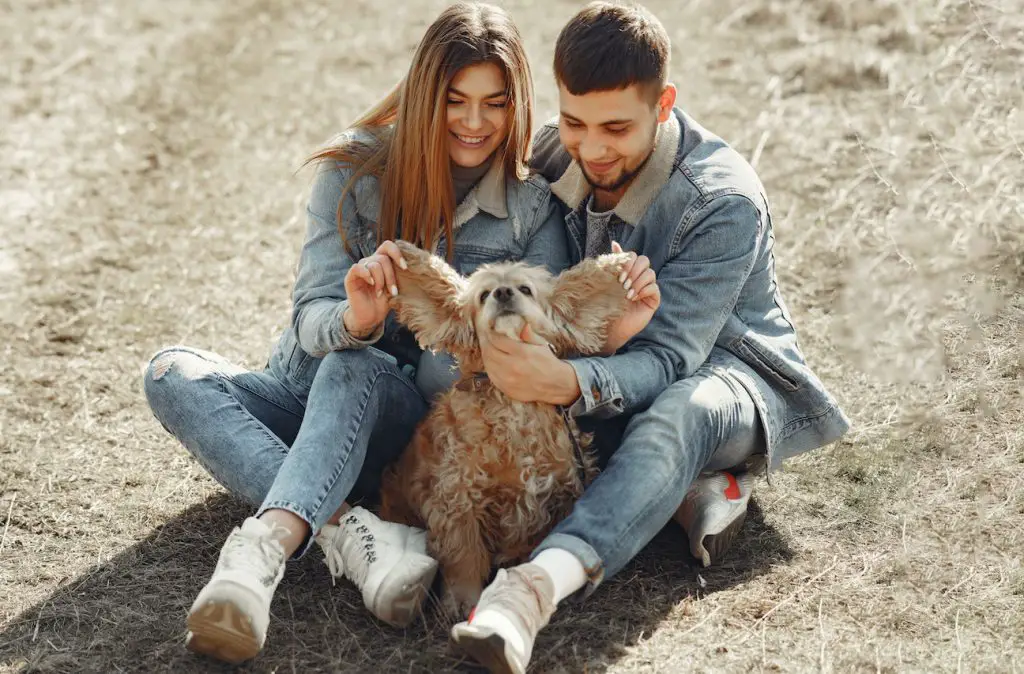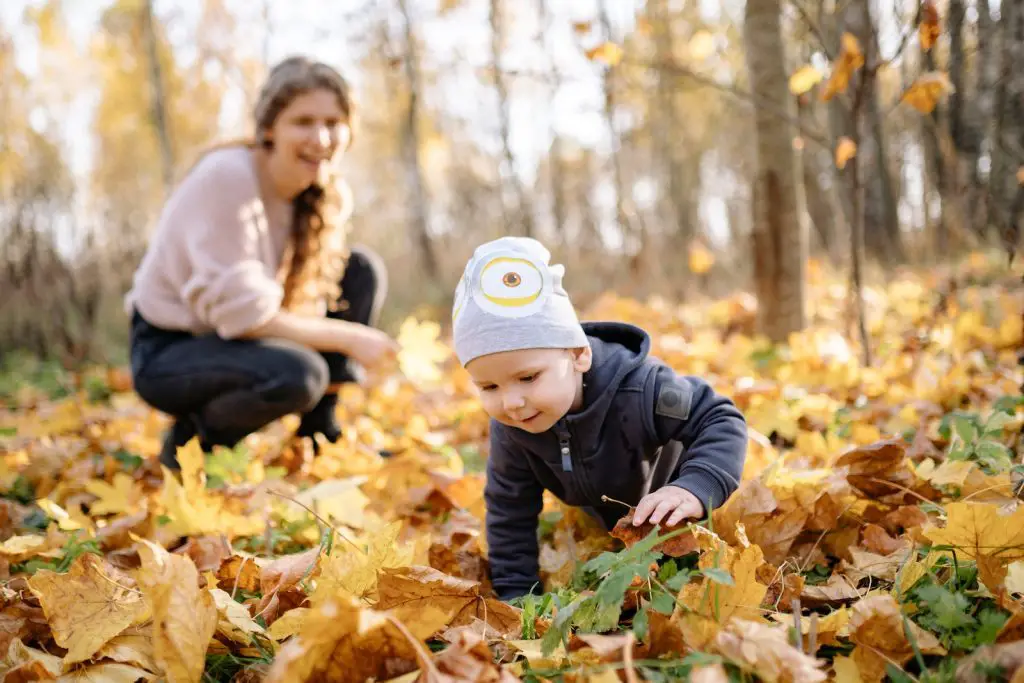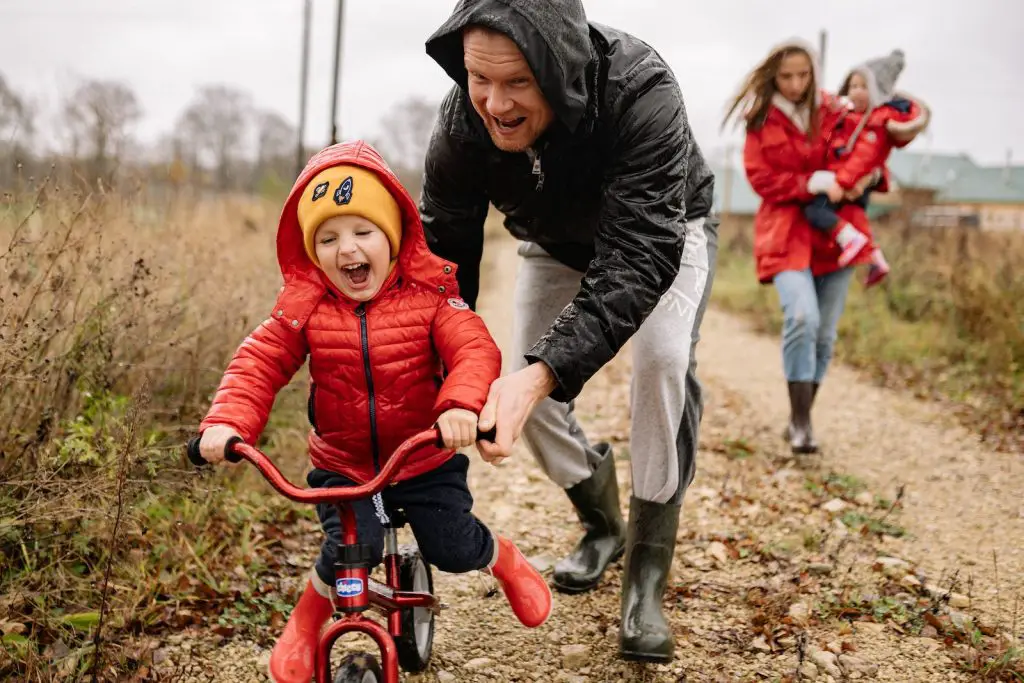 Best Time for Fall Photoshoot
The precise time to take the autumn images is when leaves turn colors, and most leaves don't fall from the trees. On the other hand, during the daytime, fall may seem a little dreary. On the contrary, you can use the golden hour of the day.
Best Color for Fall Photoshoot
Different shades of burgundy, orange, red, or marigold look amazing in fall photos. Avoid the bright solid color dresses reflecting light during your photo shoot.
Pros  
Easy to maintain yourself in fall, whether you wear long sleeves or thin sweaters
Different colors of leaves, from yellow to green, orange to crimson, and more
This season is the best time for a family photo shoot due to its calm and cool nature.
Cons
People are all over the popular spots and venues
Hiring photographers get difficult due to the busiest season
Spring Family Photo Outfit Ideas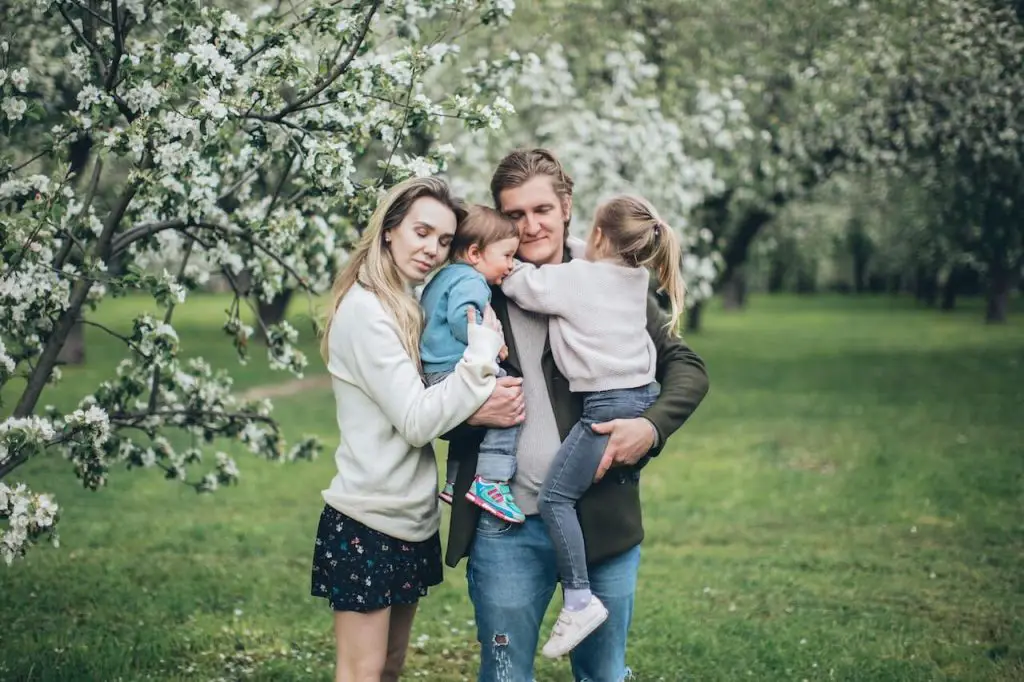 Spring is considered the king of all seasons. It represents hope when the weather gets warmer and shiny; flowers bloom, and people are happy to be outside in casual spring outfits. Let's have a look at the family photo outfit for spring.
Spring is an excellent season for a family photo outfit. Ladies wear mauve maxi dresses, and men wear neutral sweaters and light-colored chinos, perfect for blending in with the spring environment. Also, keep the background color and wear white and denim or a touch of animal print; creamy neutrals would be the best photo outfit for a spring family outfit.
Tips for Spring Family Photo
The family outfit for spring needs to be minimal design. White, ivory, tan, and cream always look great during photo shoots.
Spring Family Photo Ideas
Spring is always a special season for photography. So, your photograph needs to be perfect with the background and surroundings. Here are some spring family photo ideas for you.
Always keep the floral patterns considerably minimal. Otherwise, photos would look too busy. You can photograph only one person in floral patterns, but solids are always a great choice for the shoot.
You need to coordinate the colors but don't match them all. It looks cheesy. If you wear all denim clothing, it just doesn't look good. Wear something appropriate and wear a denim outfit but try other colors.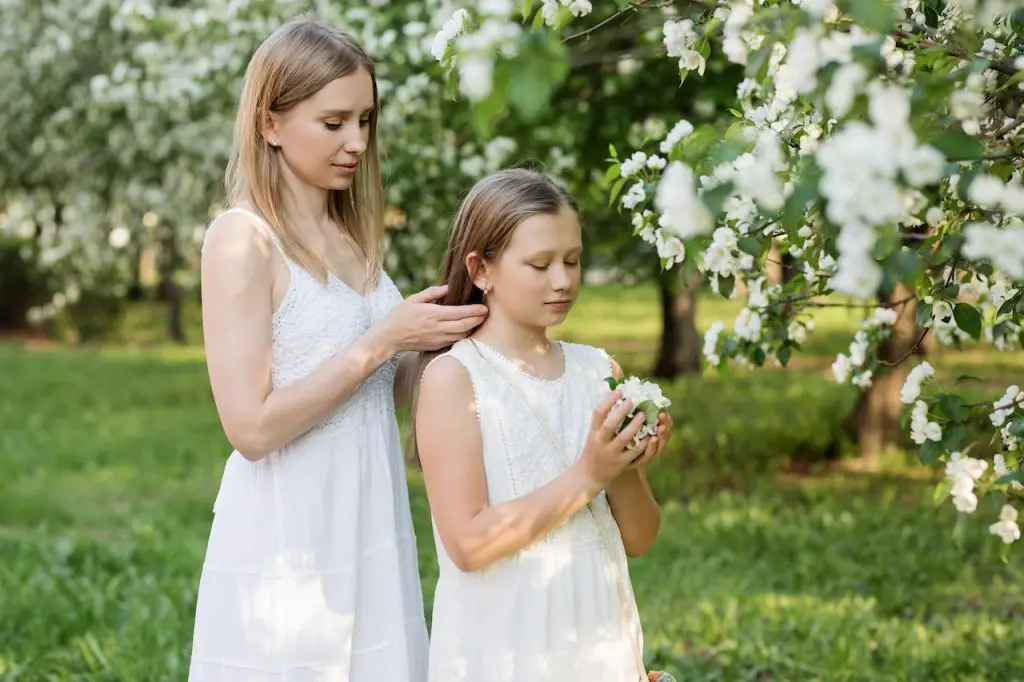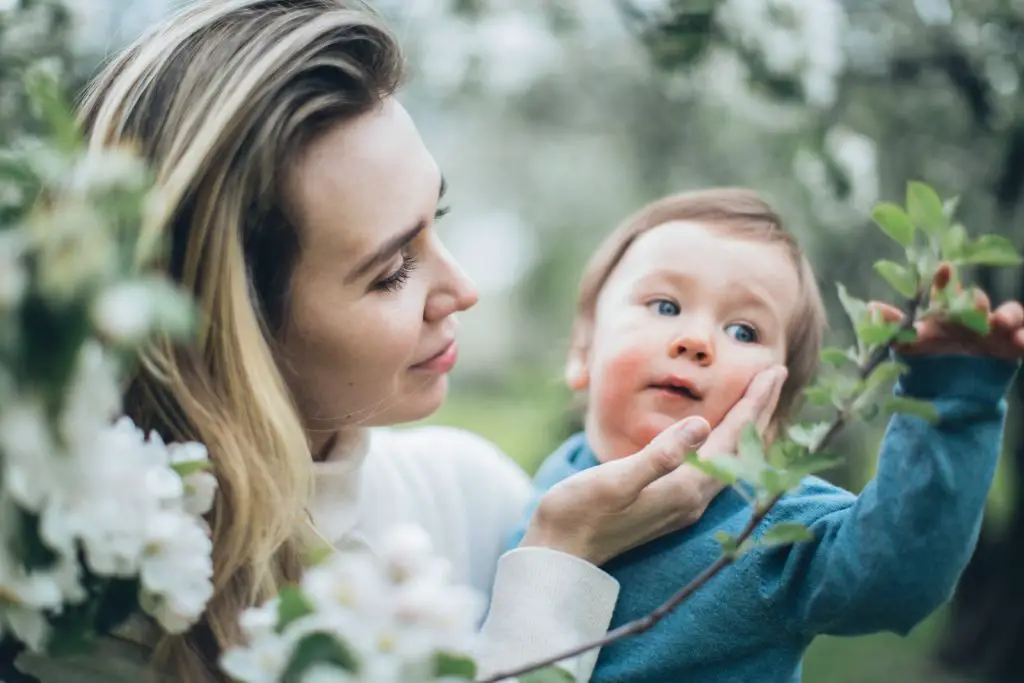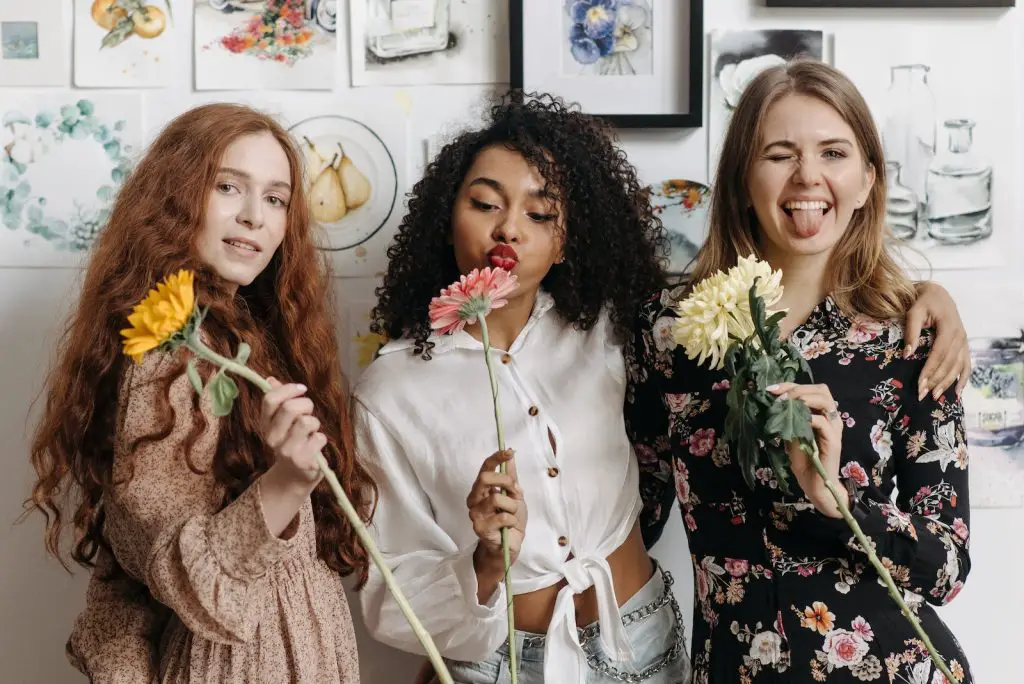 Best Time for Spring Photoshoot
Try to shoot a family portrait for a spring photo shoot between mid-March and mid-May. This suitable time is appropriate for an excellent location choice with lovely backdrops for photographs.  
Best Color for Spring Photoshoot
Tans, cream, and gray colors work well in spring. Make sure you use layers and different textures for family members. At least one person needs to wear camel, dark tan, or charcoal colors.
Pros 
There are lots of foliage, bushes, grasses, and varieties of colors around during this season
Mild weather, calm and relaxed sometimes, and overall good condition for a photoshoot.
Cons
You may find it difficult what to wear
Some states like Virginia start sometimes raining during this season
Pro-photographers get busy in this season as well, similar to fall
FAQs
What Is the Best Season for Family Photos?
Fall is the best season for family photos as this season is calm and relaxed, and it provides a comfortable temperature.
How Often Should You Get Family Pictures Taken?
Family pictures should be taken once a year, or you can have two sessions in a year and get a fair reflection of how your family has grown.
How Should You Dress for Family Photos?
Consider traditional dress-ups and keep the dresses simple and solid colors. Remember that don't wear too many floral pattern dresses or the same colors.
What should a family wear for summer pictures?
Pinkish blush tones for girls and formal outfits with collared shirts are the perfect choice for boys. In the summer, neutral outfits are also a great choice.
How should a family dress for fall photos?
Fall is the best season for photographers. Choose brown, rust, or deep green, and use lightweight clothing when the weather is still perfect for early autumn.
What Are the Best Colors to Wear for Family Pictures?
Natural colors are the best choice for family pictures, or you can choose neutral colors. Try matching the background with your dresses.
What Should You Wear for a Large Group Family Photo?
Everyone should wear solid neutral colors in a large family photo. You don't need to stick to grey and tan, instead use subtle mauve and slate color clothing.
Conclusion
After different seasonal family photo ideas, you have the time and place to start the photography right away. If you have time limits and are on schedule, choose the one suitable for your family. Capture your loved ones and show your caring mindset to them.