When you think about taking perfect sequence shots, your photo requires expressing the overall illustration of the situation perfectly. In this sense, the innovation starts with the photographers who want to explore more in their photography. 
Capturing a single subject or scenario in a sequence gives the photographer an extra boost for exploring their capability and, most importantly, provides valuable ideas for the photography series. That's what we want to show you in the following section. Follow our ideas for the photo series.
What Is Series Photography?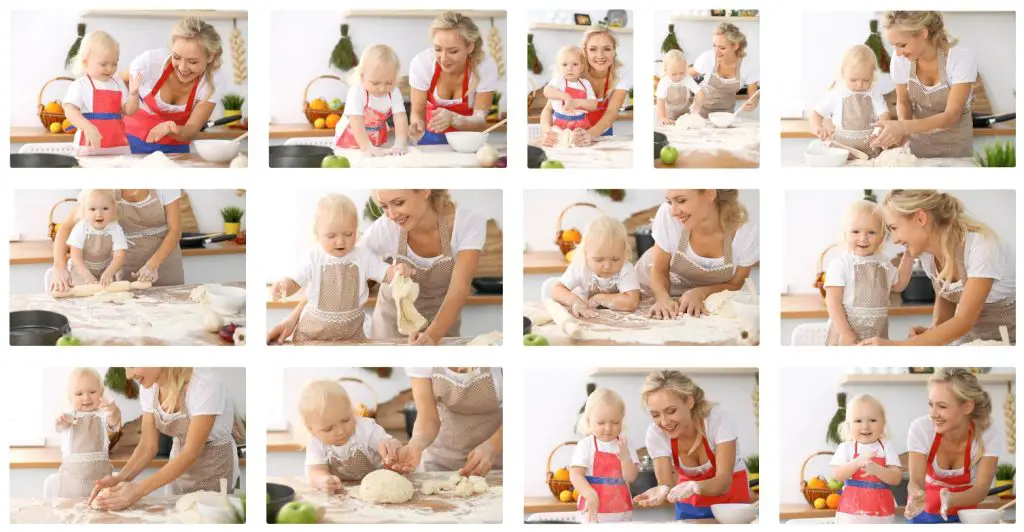 Series photography defines the collection of captured and linked photos to illustrate what it shows. These sequenced photos include the same theme and location to convey to the audience what's happening in the images.
So, how can you get exceptional series of photos?
It's not a complex task to capture a series of photos if you have the image scenarios interconnected. Just snap two or more pictures at once in the exact location to capture a different vibe of the scenario. Keep a similar theme or model on the location to capture the series photo.
What Is a Series of Photos Called?
We know some related sheet of design is called flash sheet. Similarly, some related categorical photos will be called the album, collection, or gallery.
How Do You Make a Good Photography Series?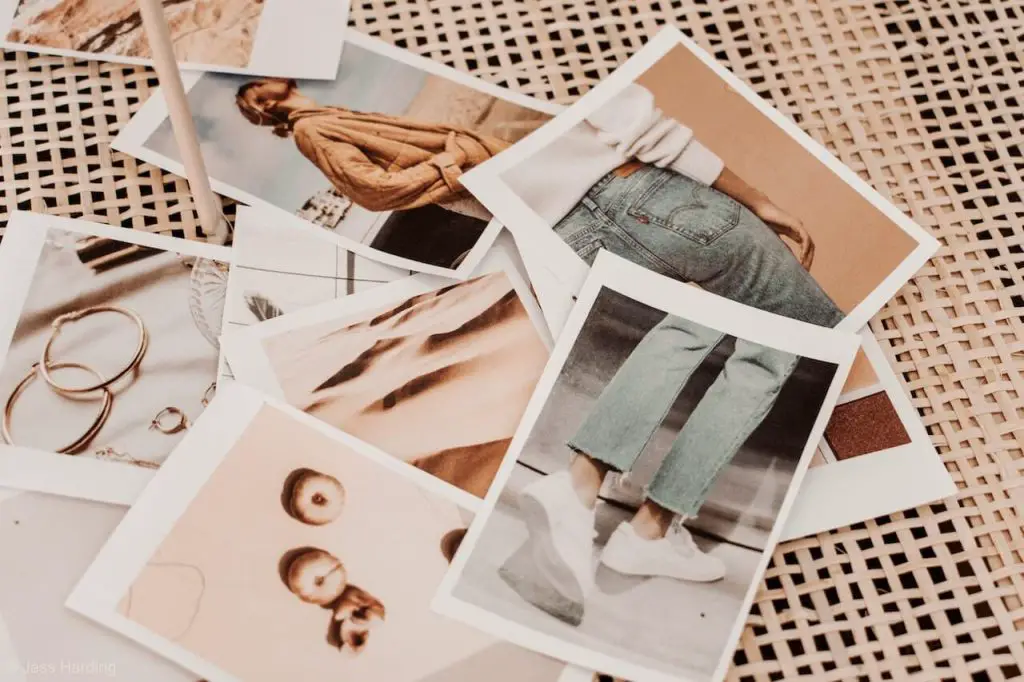 A good photography series blooms the scenario when you capture the same sequence of photos. When you are about to capture the photoshoot series, you need to remember some pieces of advice that would make your series photography more productive.
Exploration for New Ideas
The first part of starting photoshoot series requires you to explore new ideas. A series of photos also require your investment and time to maintain your series photography. You need to choose the location, person or subject, and the entire suitable surrounding for a photoshoot.
Properly arrange the location, subject, and the whole surrounding
Think about the subject of the photo and get the different posture
Change the background objects sometimes to give a different vibe
Pro-Tip: Concentrate on a single design element, shape, or pattern while capturing photos to create photo series.
Identify the Theme of Your Photo Series
Choosing a theme is essential thing in capturing series photos. For example, if you choose a moving car on the street, capture every single motion of the moving car and capture the next scenarios in sequence.
Identify a common theme to choose for the perfect and accurate shot
Have simple subjects such as doors, shoes, clouds umbrellas are excellent choices
Choose the design based on colour dots like the color red, triangles, lines
Make your theme more lifelike by choosing the daily routine that you experience
Pro-Tip: Consider making your theme a colorful scenario, and visual ties between subjects quickly attract people. Also, take consistent framing while capturing.
Think Long Term for Series Photography
Think about a long story that you can make shorter. Your photo series doesn't need to explain much about a whole event. You can take a series of shots; each image may contain little glimpses. On the other hand, having such little glimpses make your audience know what happens next.
If you plan to make series photos for social media, use their story mode to explain events
While capturing little scenarios, make sure they follow each image and the events
Pro-Tip: You may not want to skip any of the small glimpses of each image that follows the subsequent events; This would make the series of photos improperly explained.    
Identify Consistent Parameters for an Integrated Style
When you merge the images, you can observe the variations in each photo. The fact is this variation makes the photo look disorganized. So, you must make sure you choose the standard style for each photo.
While choosing a set of images, make sure they are related to each other
Capture photos that contain similar fashion, colors, and perspectives
Make images more realistic according to the surrounding
Pro-Tip: Use the consistent and same style and colors for each photo but make sure it covers the sequential events.
You May Integrate Daily Life into Photo Series
Photo series mainly stands on events such as jogging in the morning, riding a taxi, journey by train, or having special mealtime. The idea is to get daily life picturized into your photo series. Once you make the perfect daily life integration, this makes your photography more natural.
Integrating daily life makes the photo series appealing to the audience
Having daily routine photographed makes the photo sequence easier to understand
Pro-Tip: Get your focus straight to geometric elements and have strong, tight crops to get a suitable photo series.
Stay Focused on Shooting for Original Results
Professionals often make well-planned photos dull and uninspiring. This happens during exploring the ideas for the photo series. The whole photoshoot series becomes vulnerable if it happens in the early or middle stages. But this stage helps you to turn your side into a more original scenario.
When you start with the initial idea, add some props or search for ordinary light on site
While the editing part comes, make sure the possibility of unusual details
Pro-Tip: Different Test approaches and be ready for unexpected events simultaneously make your shooting more variable.
Edit the Photo If Necessary
Always remember to edit photos with proper Photoshop editing such as skin retouching, drawing, background replacing, or use Photoshop Lightroom for color correction, adding text and frames to elevate your photo's overall look.
Pro-Tip: If you don't have the proper time and skills to edit the photos, you can take help from outsourced photo editing for professional-level editing.
Best Photography Series Ideas with Examples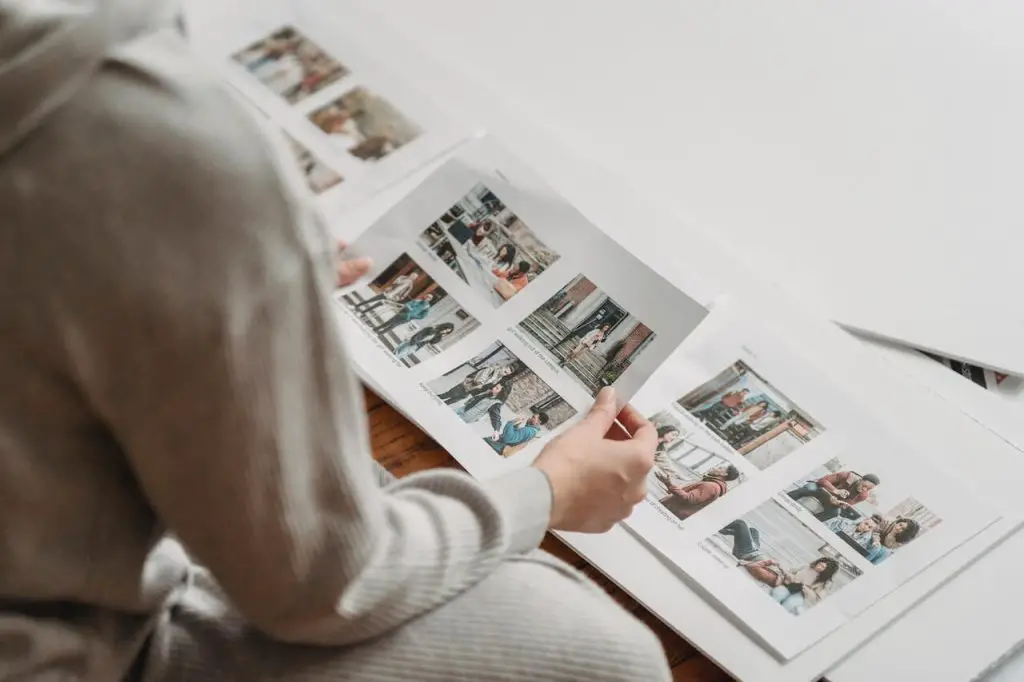 Photography series can be seen with different unusual styles and photographers, bloggers like the photo series. As you take different shots based on a single photography theme, this type of photography helps you to improve your skills and style.
Let's find out some cool photo ideas in the following.
Black and White Photography Series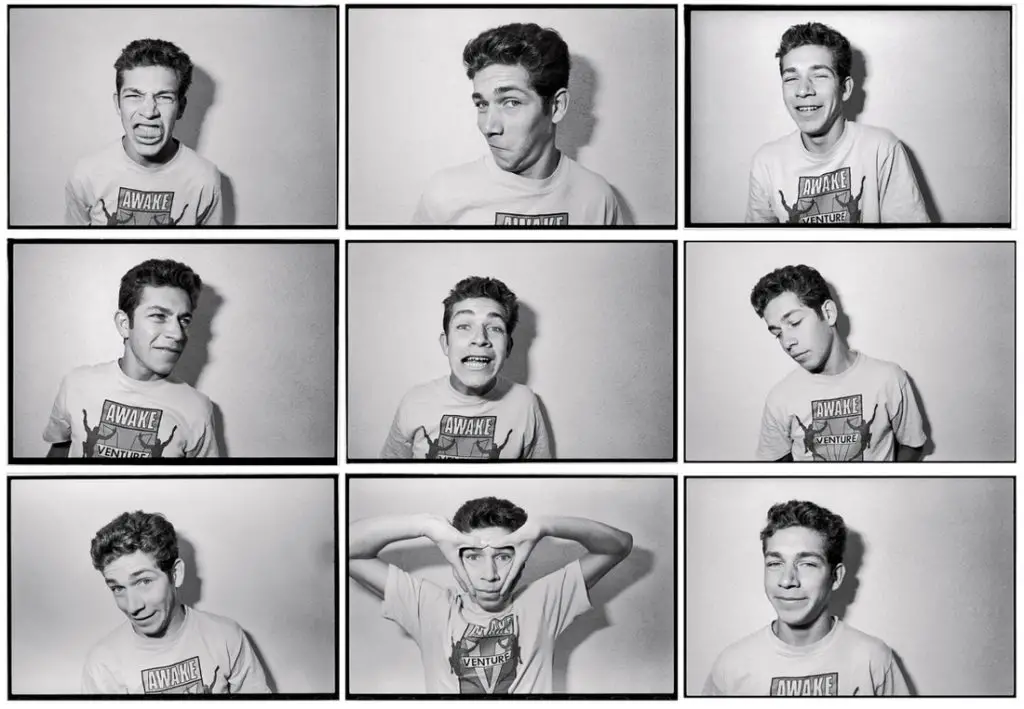 Professional photographers often find black and white photos unappealing. This type of image has enormous creative and emotional prospects. Whether you stand in the middle of huge stairs or take photos of a familiar environment, black and white photos always help you to get creative shots.
Pro-Tip: Black and white photos help you to expose the feelings more deeply and emphasize contrast leveling.
Narrative Photography Series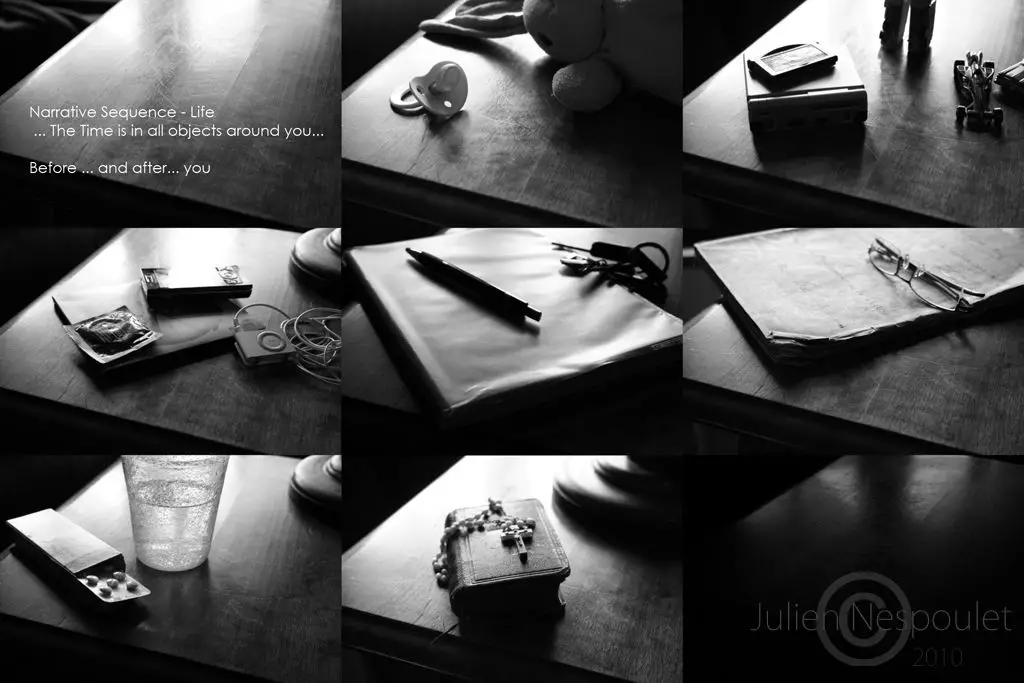 Narrative photography is the idea of capturing a series of photos that describes a story or narrative. A narrative explains the specific event or moment and contains warmer, atmospheric, and softer characteristics that help you achieve great photography.
Art of Photography Artist Series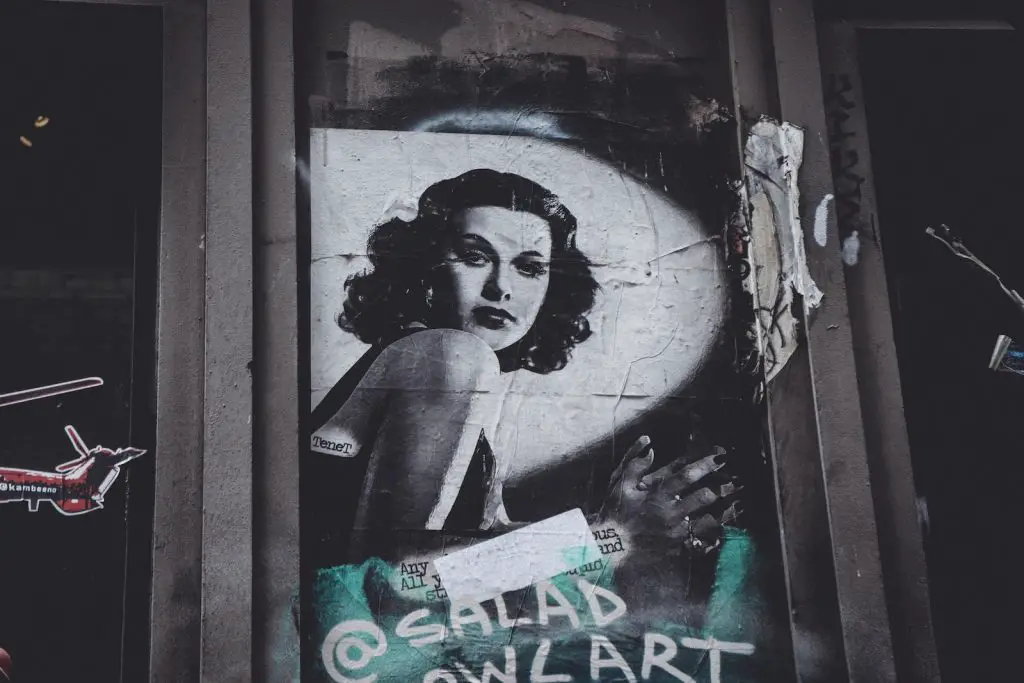 An artist photographer is someone who creates art and story with images that hold a sequence of images with concept and organized shooting. The artist here helps you to capture as detailed information as they can in series photography.
Visit your local area and find street art
Capture street art everyday
Fine Art Photography Series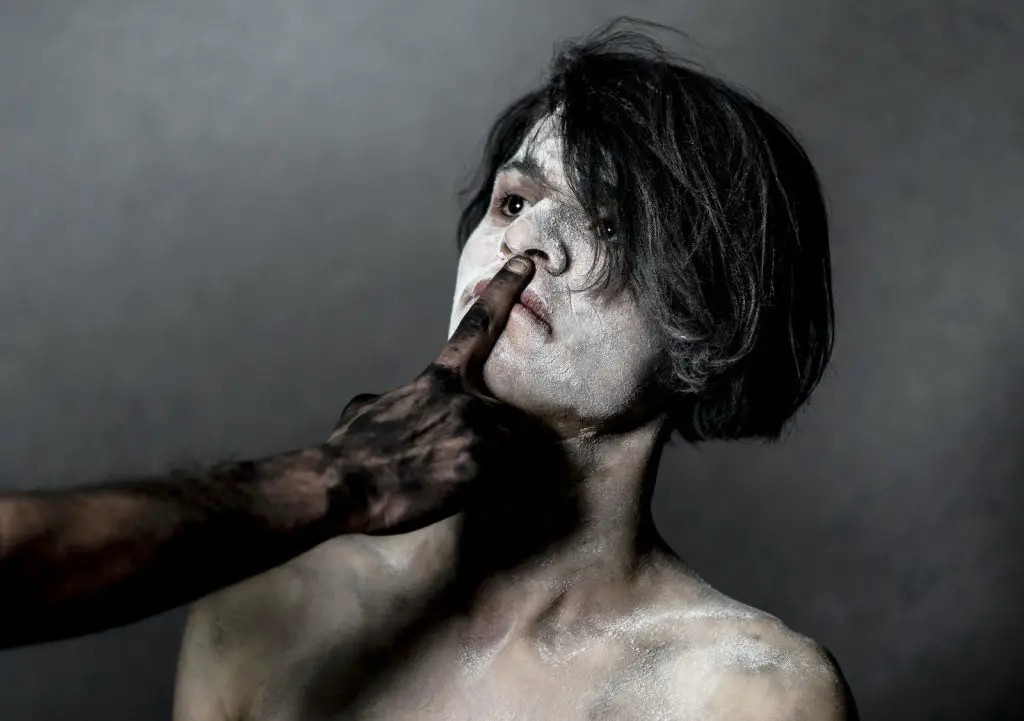 Fine art photography is the intentional usage of photography while using your self-artistry and the idea of extending your conceptual idea. Implementing fine art photography series requires you to exceed the essential representation or style.
The photographers' responsibility here is to capture photos with a unique style
Take the inspiration from fine art photos and capture your favorite moments
Pro-Tip: If you find it difficult to capture fine art photos, hire a fine art photographer to capture your series of photos.
Portrait Photography Series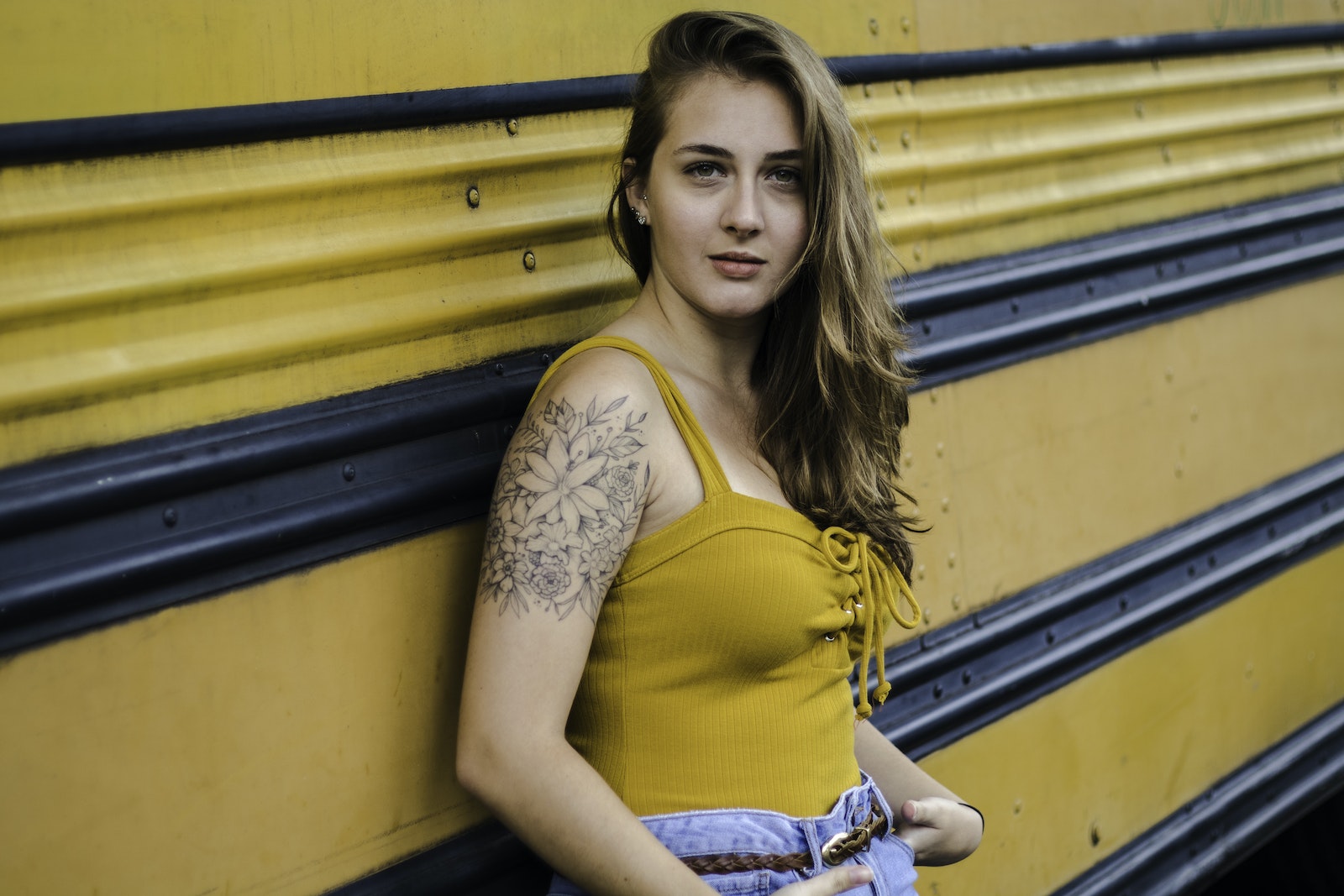 Portrait photos can be a source of your photography series. Portrait photos mainly focus on the subject of your photo. Portraits are fun to capture because of their unique way of capturing the scenes. While taking portrait series, ensure the scene or subjects get properly fitted and focus on the shoulder and head while shooting. Find the heads photography series if you want to take portrait headshots.
The portrait series is generally all about subjects looking at the camera and capturing raw emotion
Traditional, lifestyle, glamour, candid, and close-ups are some of the portrait series styles
Pro-Tip: The portrait series should fix the subject's background, lighting, pose, and classical style of taking pictures while looking or unaware of the camera. Make sure the sequenced photos capture different emotions and look.
Self Portrait Series Photography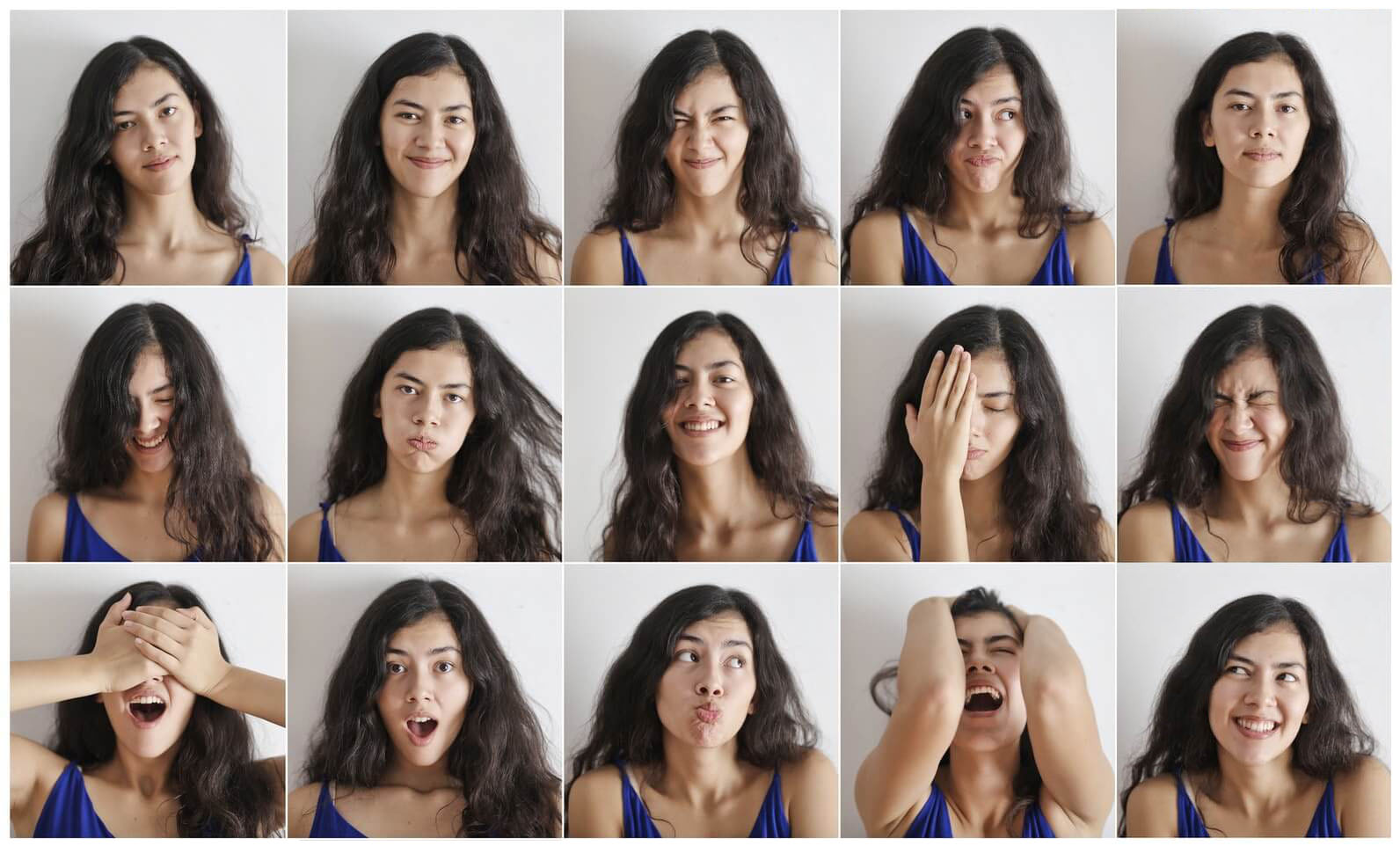 The self-portrait is a traditional way of capturing photos that mainly includes the person's shoulder and face. The self-portrait series may consist of different emotions expressed in different photos. Many capture self-portraits with the timer.
The self-portrait series is mainly photos that are captured by the person himself with emotions and expressions
Self-portrait photos are primarily headshots
Storytelling Photography Series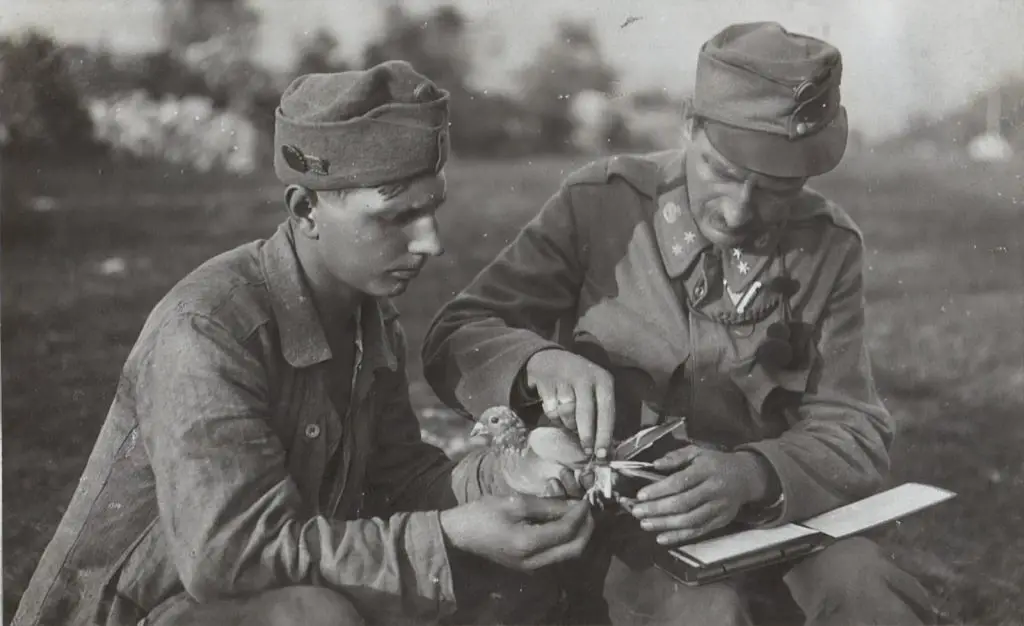 When you want to express a story through your photos and provide similarities, you can look for the storytelling collage of two shots called diptych. These types of designs are interesting for pro photographers who like to experiment with the photograph.
Use simple elements around you like peoples' faces, feelings, emotions, and nature for projects
Storytelling photography series is the collage or stories that express the feelings of people
Street Photography Series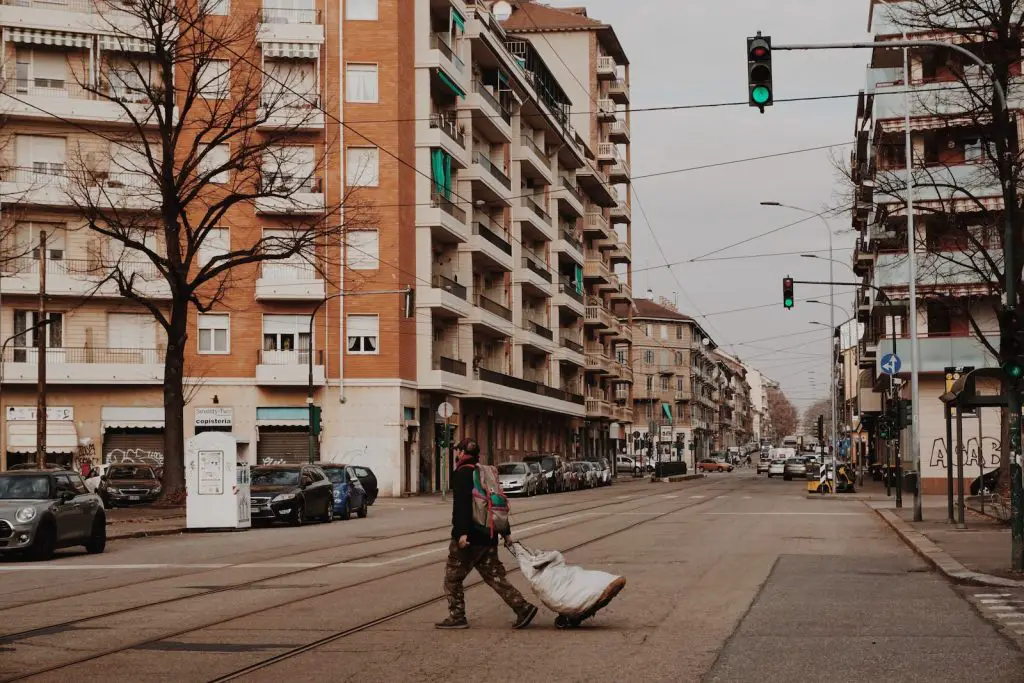 Street photography is the type of photography that shows the everyday lifestyle in a public place. You can take the street photography shots of strangers. Street photography series may include candid pictures with strangers without their knowledge.
Pro-Tip: As you're taking pictures of strangers, make sure you maintain the street photography etiquette in the first place.
Hand Photography Series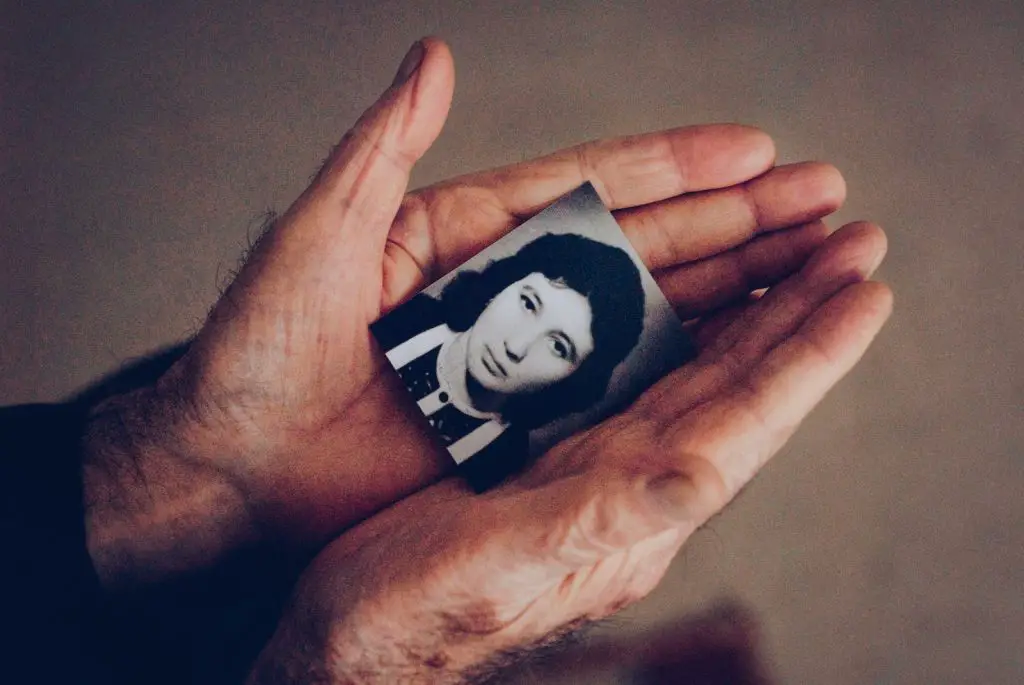 Hand photography series is the practice of capturing photos of hands, either individually or series of images. Hand photography can be tricky, and it takes quite some time to learn this type of photography. The series expresses the different emotions and captures point-of-view relatability.
Library of Photography Series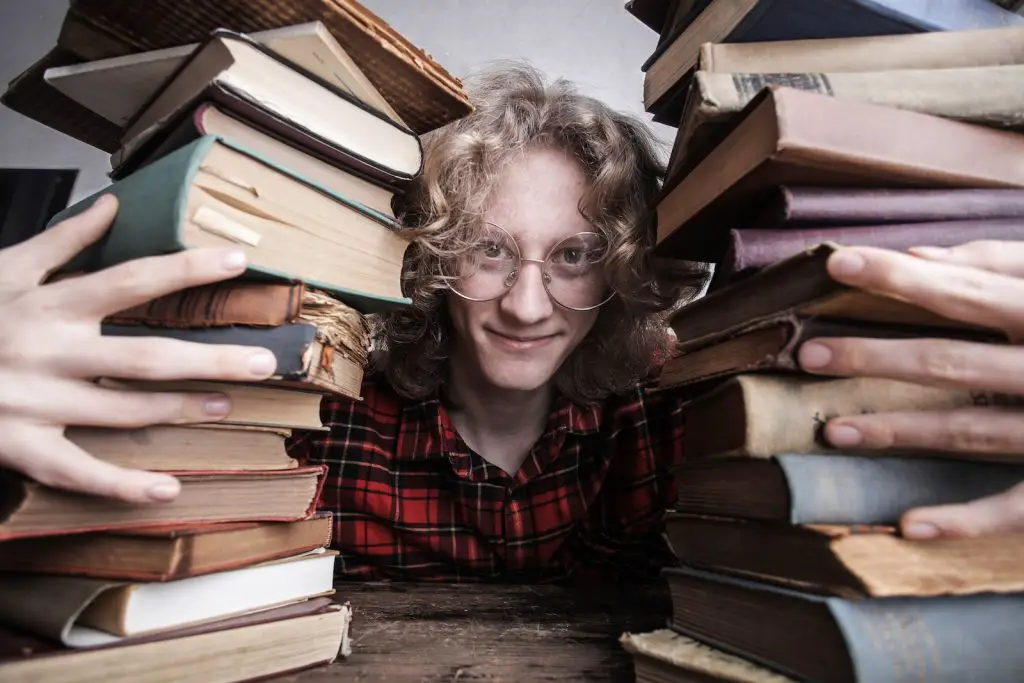 The photography library defines photos and pictures held by the company or organization. These companies or organizations hold pictures with their sole rights, so you must buy the rights to use their photography series. Different newspapers or publishers pay the book company to use the photograph in the publication.
Landscape Photography Series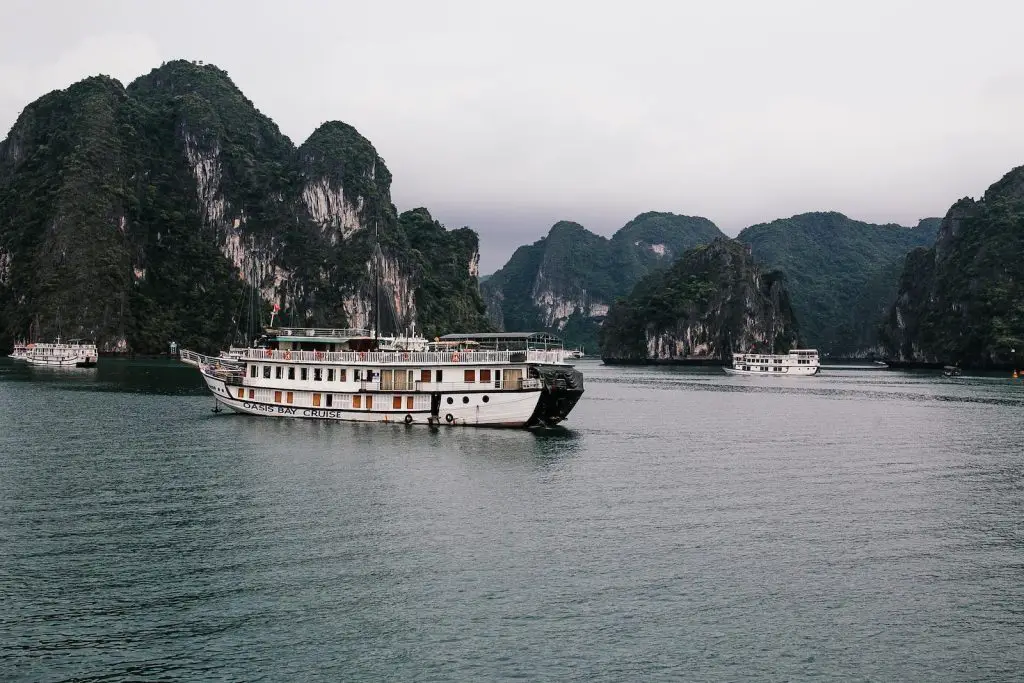 Landscape photography is all about capturing outdoors or nature, including everything from basic scenes of woods, lawns, and sunsets in this series. Change the point of view, shoot in raw format and take panorama shots to perfect your landscape photography series.
Nature Photography Series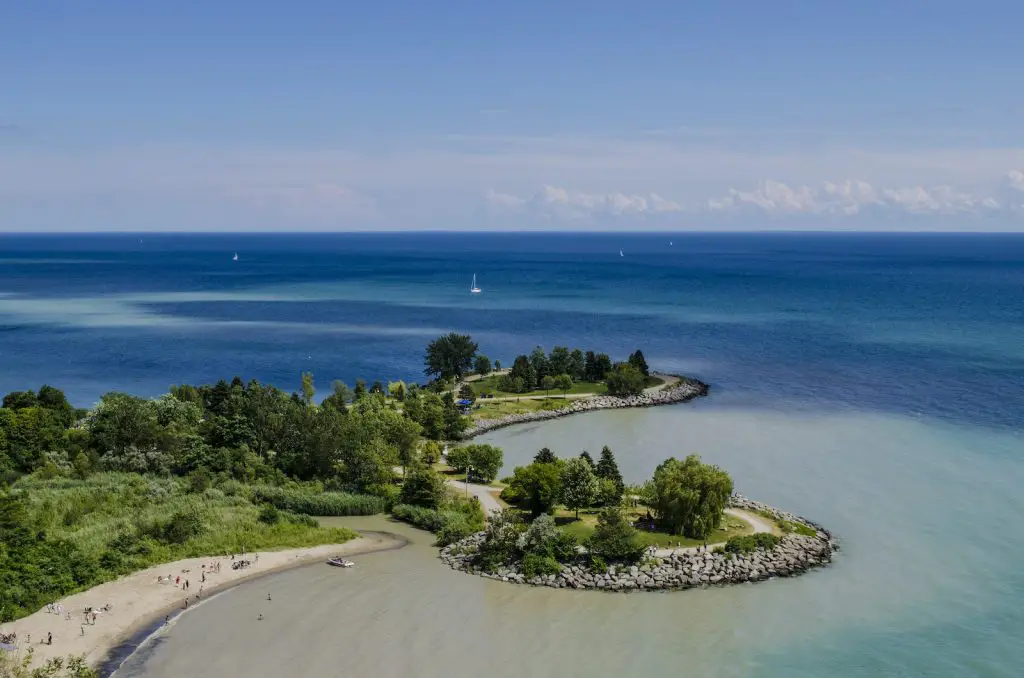 Nature photography is one of the popular terms for pro photographers. The nature photography series contains flowers, plants, and animals. Nature photography is quite challenging because of the subject's movement. While taking series shots, make sure you get the appropriate light and lens for your nature photography series.
Fashion Photography Series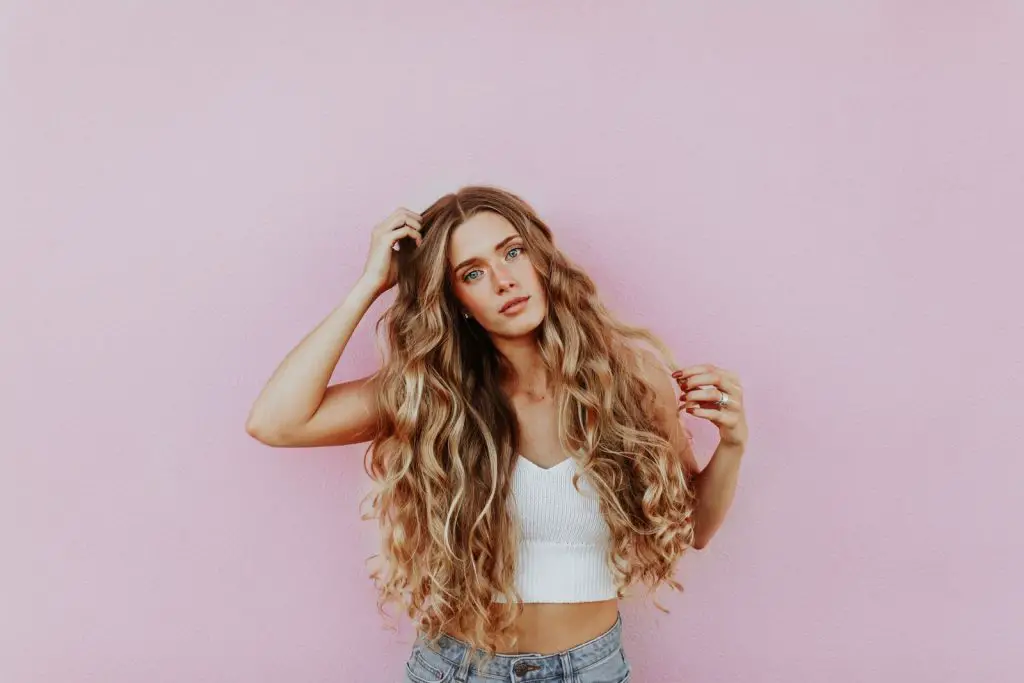 Fashion photography is all about taking the best shot on posing, lighting, right dress-up, precise locations, and better portraiture. The photography series shows the subject's different mindsets, clothing, and emotions. While taking shots, make sure your clothing and posing are precise and take photographers' advice to make the perfect fashion photography series.
Food Photography Series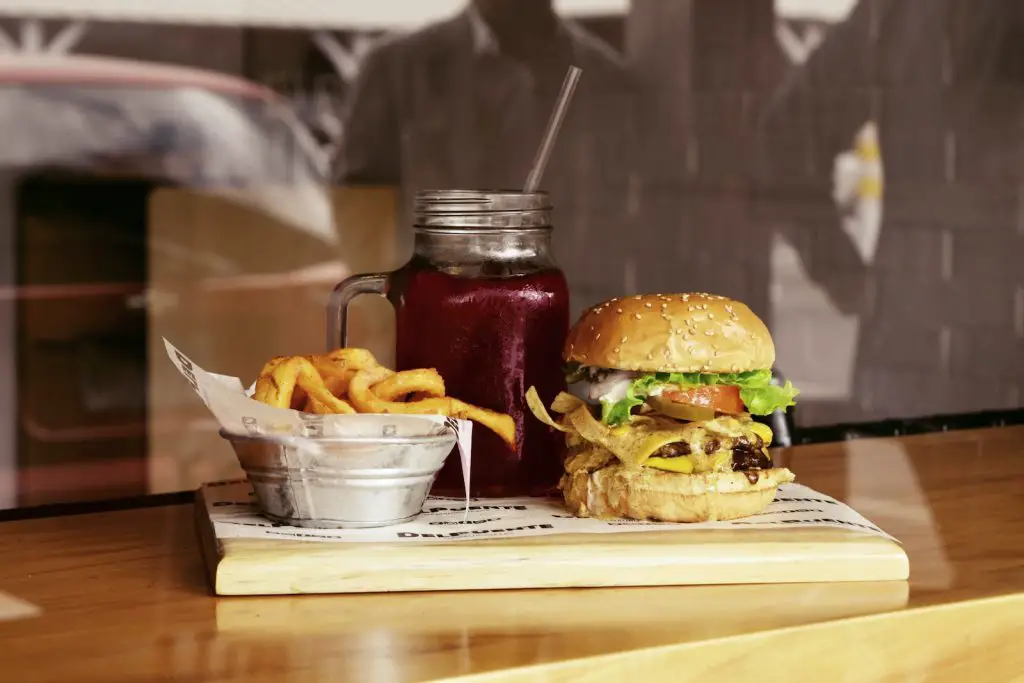 Food photography is one of the most popular categories in the photography series. Flatlay food photography is the most popular one among many food photography categories. A flat lay is the most suitable if you're interested in tabletop or creative food photography. The series mainly represents the process of food preparation, in brief, so make sure you make the process correctly.
Day in the Life Photography Series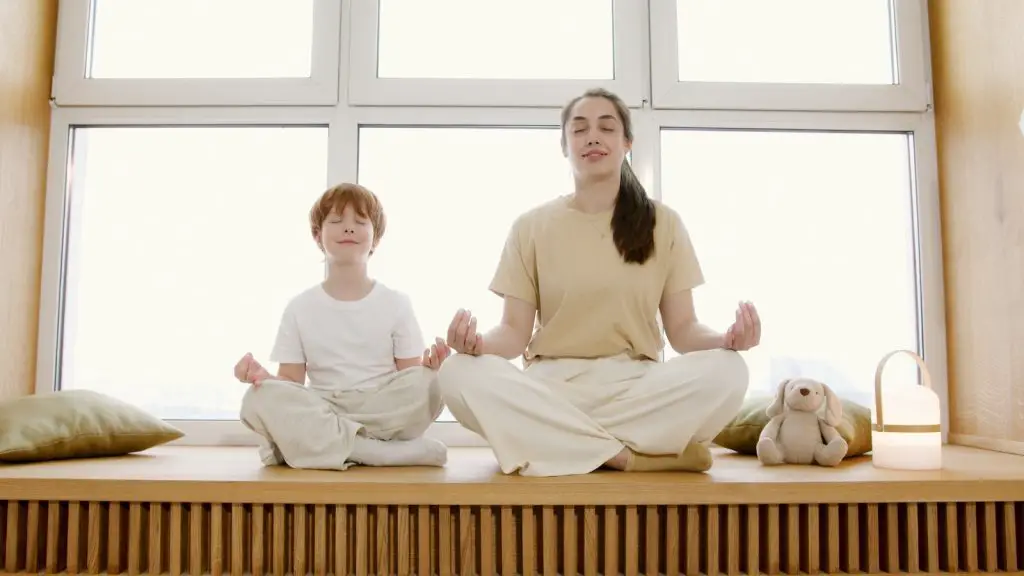 This type of photography mainly defines the moments of your life that happens and portrays the crucial moments in between. This type of photography is also called documentary photography. The series of photographs show the activities of your family, children, or whatever exciting thing you do in the home.
Photo Series Ideas at Home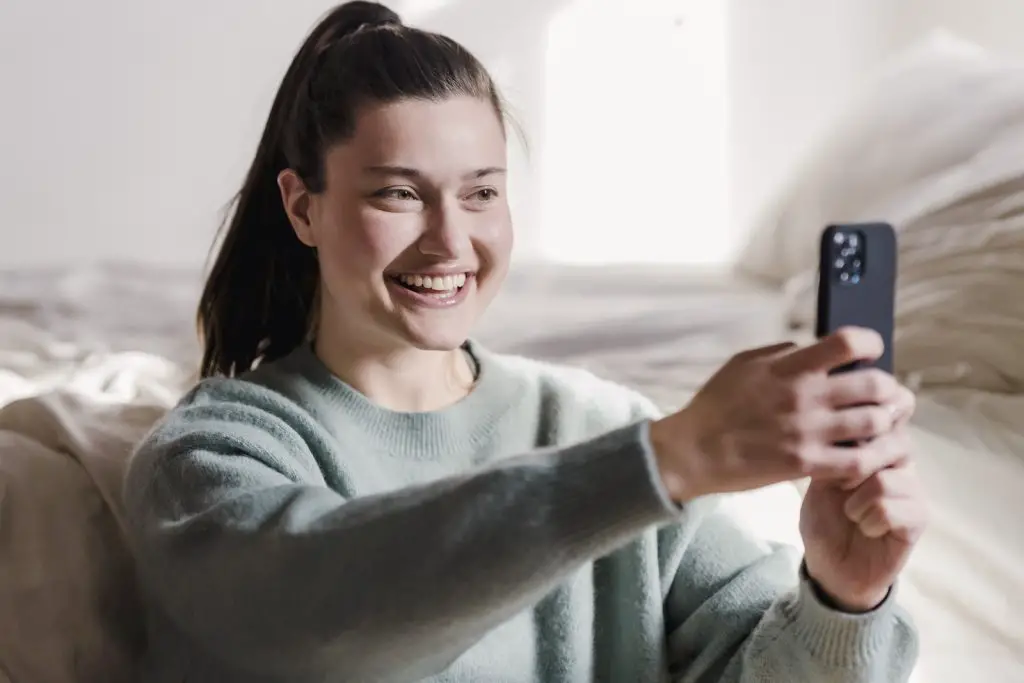 Photography series can be seen in different styles, and this type of photography lets you reveal the potential of your photography skills. Moreover, it reveals your skills and improves your photography methods, providing tremendous results.
Read Also: Indoor Photoshoot Ideas – How to Do Indoor Photoshoot at Home?
How to Practice for a Photo Series?
Photo series have stories to tell for your images. Also, adding something to the stories and linking photos to each other are mandatory in practicing photo series. Let's find out more recommendations for practicing.
Make your photography task on a standard level so that you don't lose interest
Collaborate with others to create standard photography level
Create double-exposure photos and use textures
Make layout and presentation well for the photography
Start with confidence and be inspired by someone else's photo
Let's find out more in brief in the later section.
Take Photos of Yourself

Taking a self-portrait is a fun way to show yourself. You can achieve more than anything else while taking self-portrait shots. Photoshoot at your favorite places to capture more attractive images and take photo shoots to the next level.
Snap photos during your favorite time, and it gradually makes your way through to the comfortable zone while taking portrait shots.
Take Photos of Photos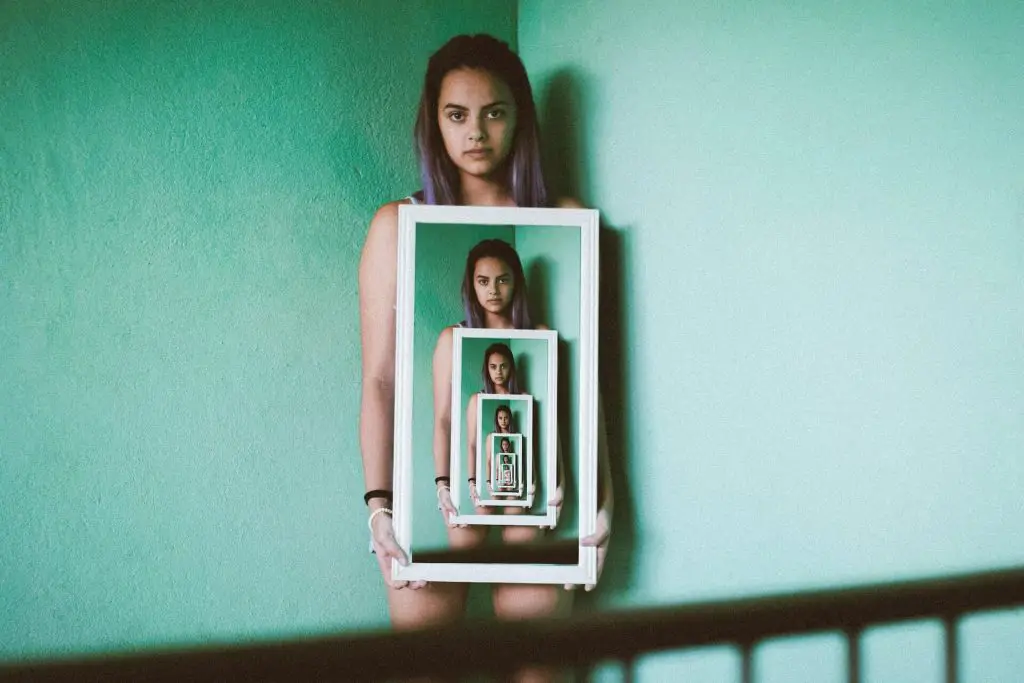 Photos within photos are undoubtedly easy to capture and also more cost-effective. You can use polaroid shots to show how much the subject has changed. You can show your favorite locations and the unique style of taking photos. Use your photography to make the composition more attractive and also use optical illusions.
Photographing Your Neighbourhood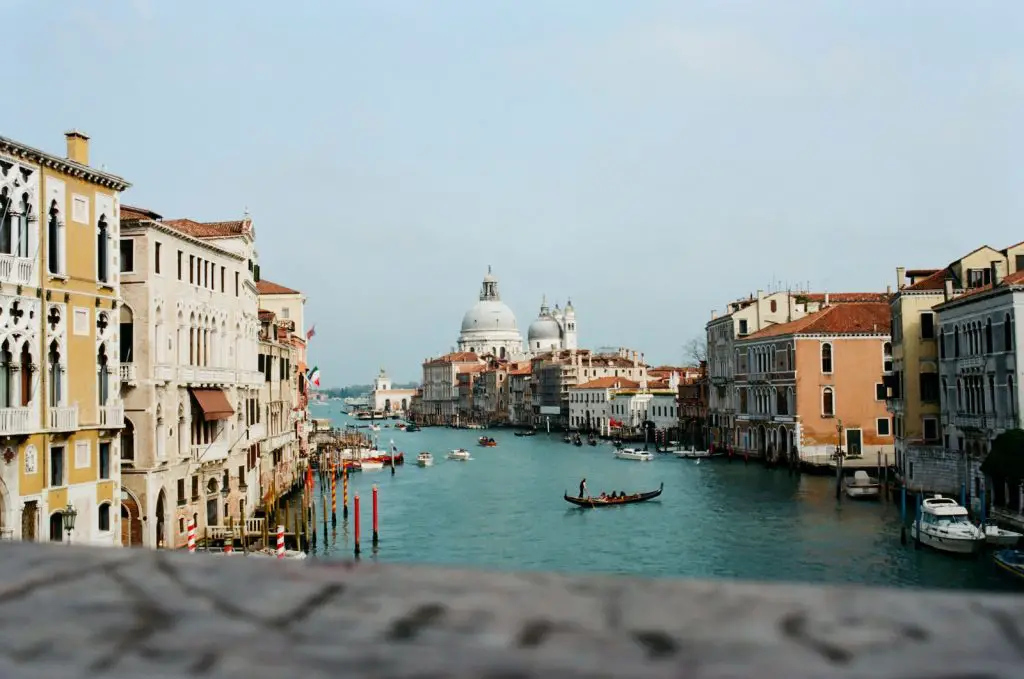 If you want to learn to capture photo series, you need to look for inspiration in the places where people find the place insignificant. It makes you a skilled and better artist while you make yourself unique. Better you can start with your neighborhood like flowers, parks, or buildings that would raise your interest.  
Document Stages of Your Pet's Life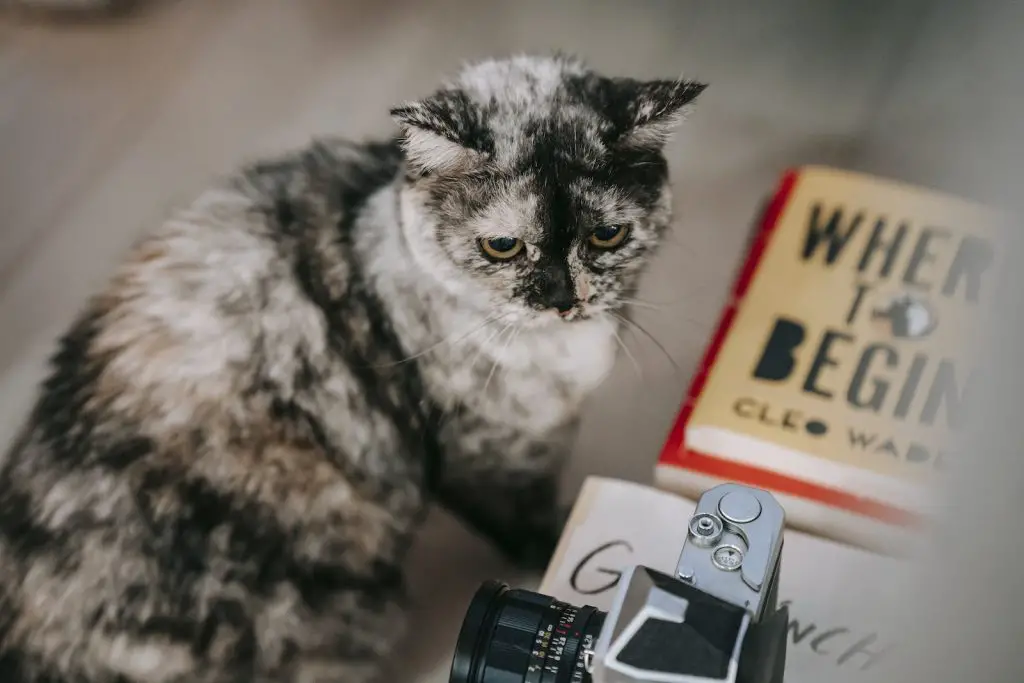 Pets are cuddly, and they also grow up faster. You can capture a series of photos of your pet as they grow up. It is quite time-consuming, but the end result will be great. Other than dogs or cats, you can use your family member or friends to document the different stages of their life.
Photograph Simple Objects in Your Home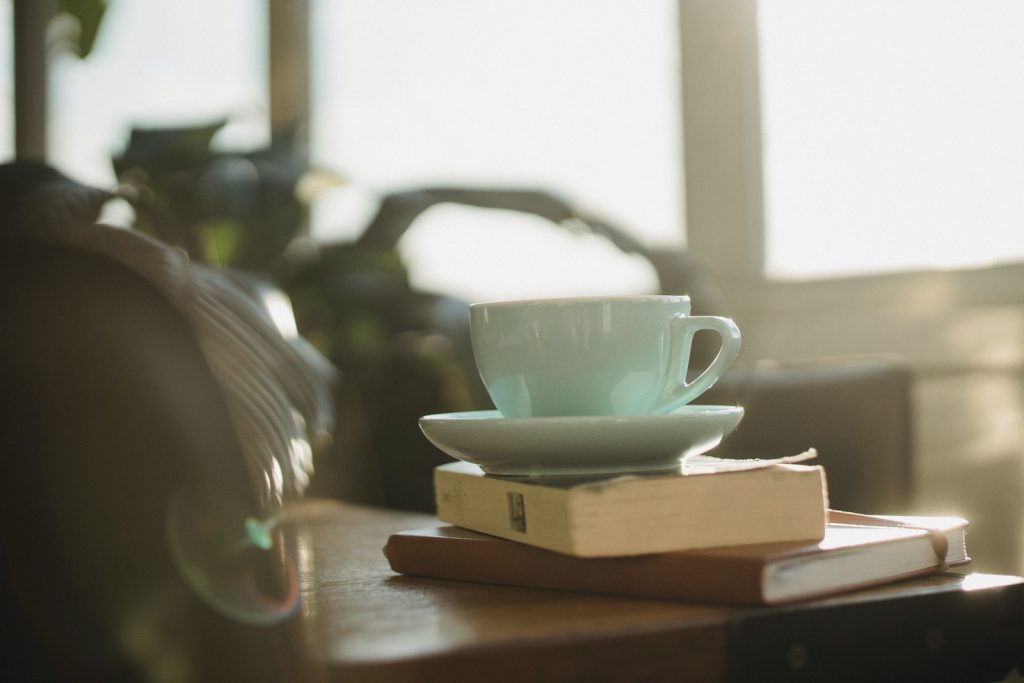 Find simple objects in your home to capture the different vibes of your photo. Don't think photography only depends on expensive things and attractive locations. Observe your home, find stuff to match the photography subjects, and capture the photo with natural lighting to make simple photography.
Take Close-Ups in the Kitchen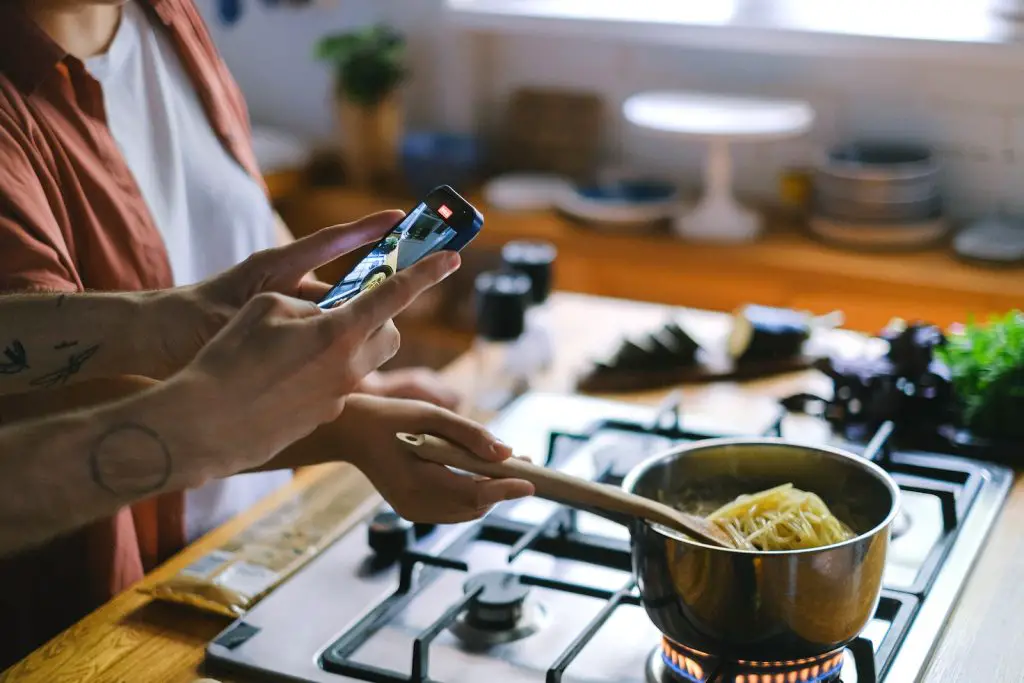 Use the close-up photo series on kitchen stuff and a reflective surface as a background. Use the low depth of field camera settings to capture ordinary things. But before shooting, you need to test the camera in the kitchen to see if your close-ups look good enough.
Capture the Same Location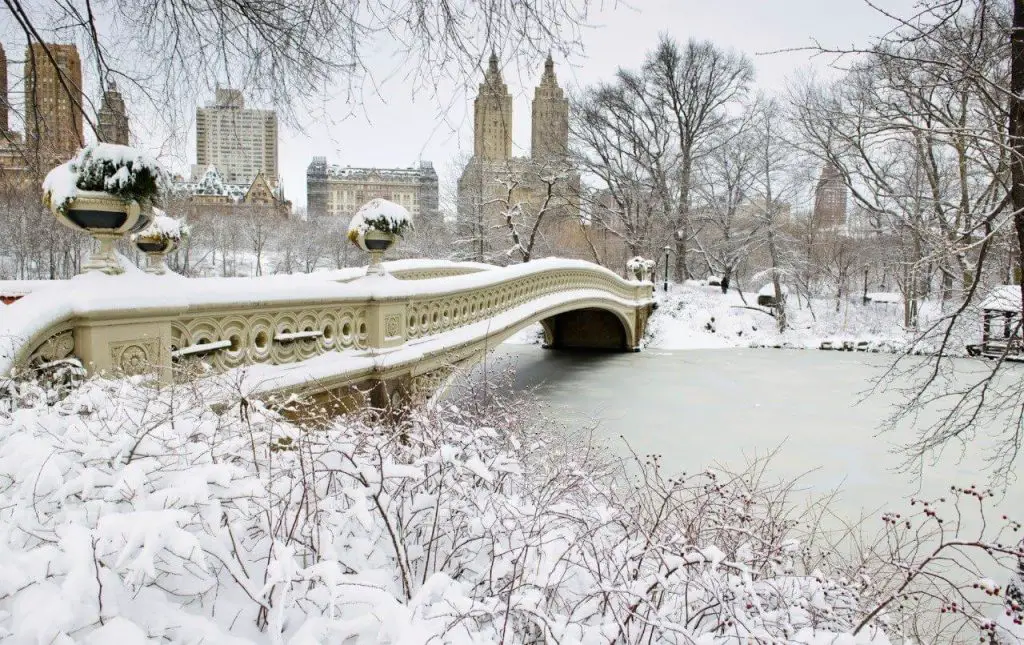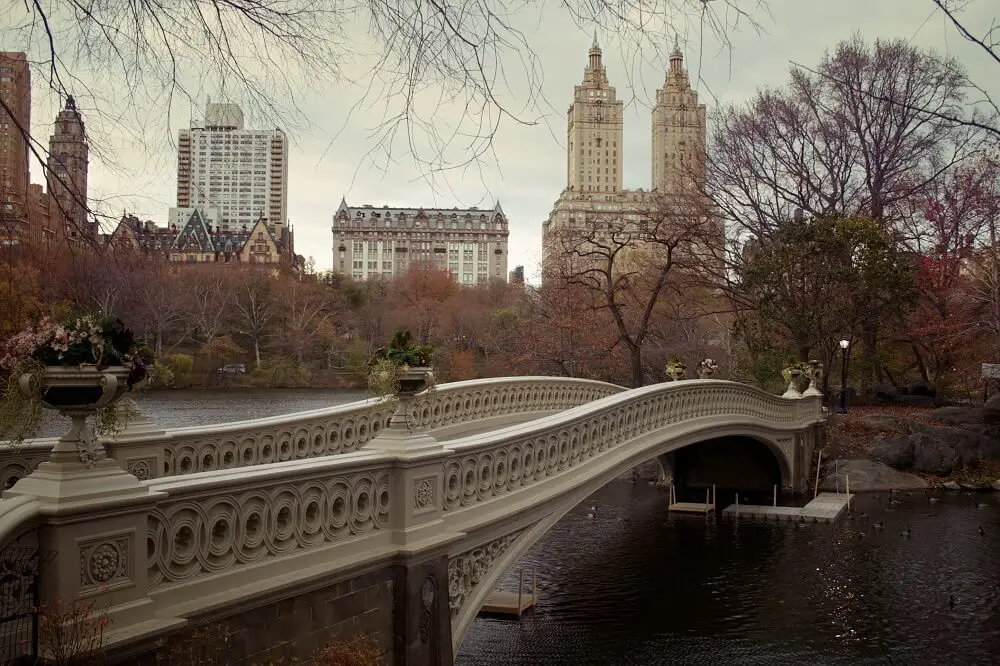 This can prove to be an excellent camera-handling skill when you capture the exact location at different times. Capturing a location on the same day, after a month or a year, can be more exhausting, but the longer you spend time on one subject, the more productive results will come out.
Try Out Conceptual Photography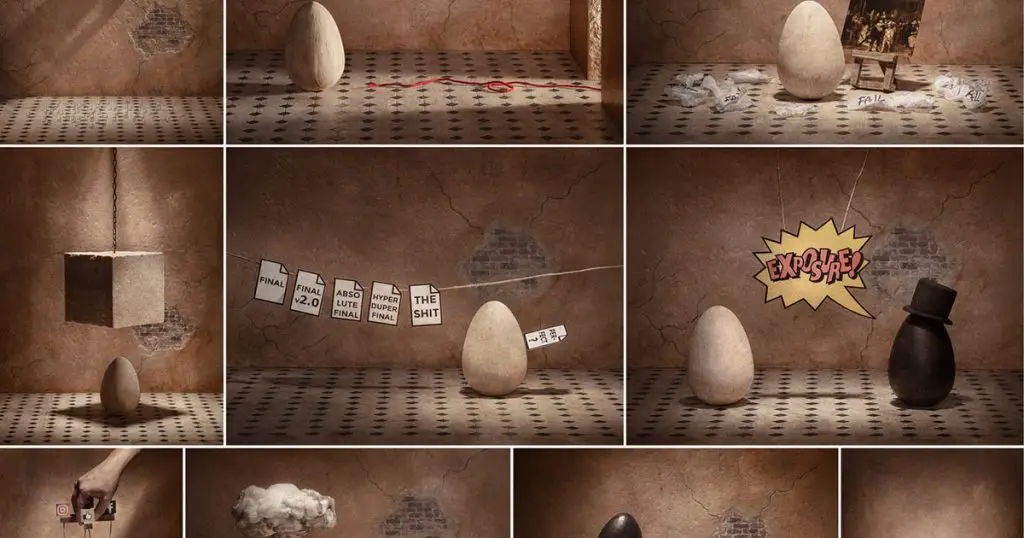 Conceptual photography provides artistic expression and expressive themes. Use your editing skills and create different scenarios through Photoshop. This photo series includes specific themes and is centered around many subjects. So, try this specific type of photography now.
Shoot Water Drop Splashes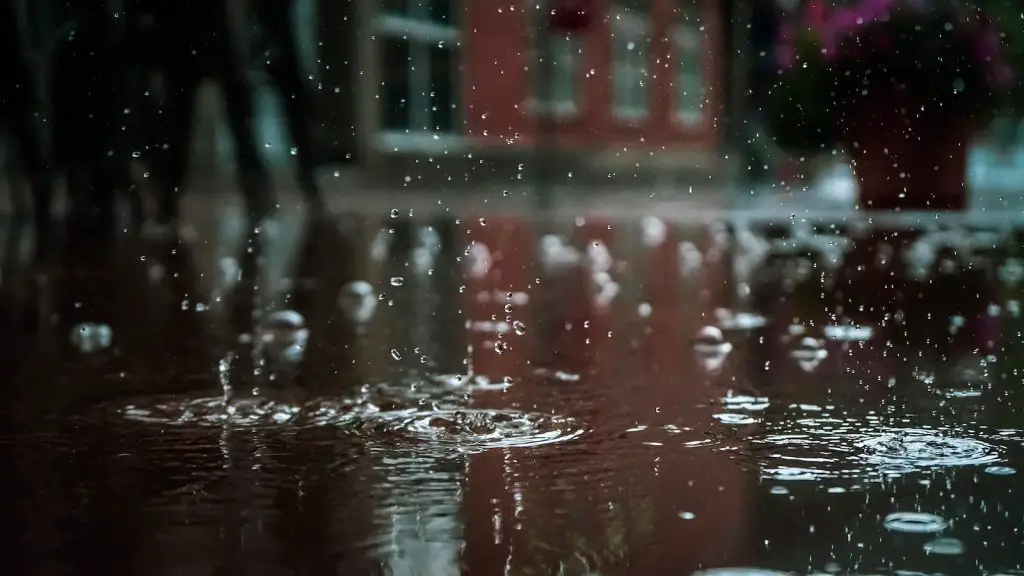 Shooting water drops is a creative way to capture the scene and provide excellent results. Use a liquid container to drop water and splash water through the hole. Capture the scene right at this moment. But before you shoot this photo, ensure your camera aperture settings are set to f/22.
Write a Story on Your Photos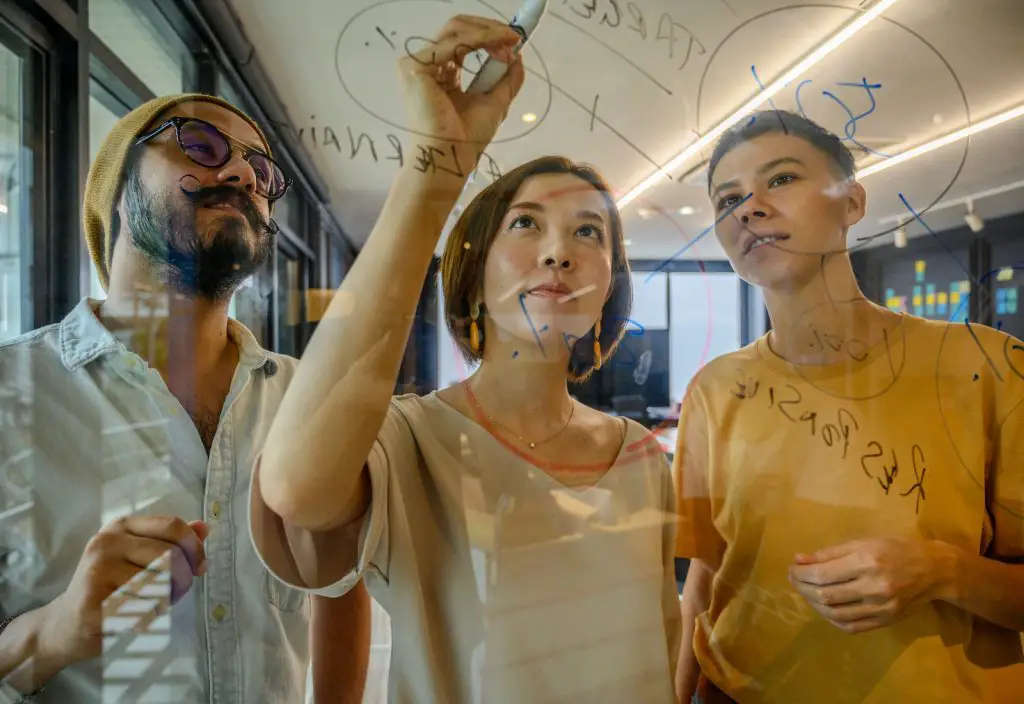 If you love writing documents, and stories, writing stories on your photos is a perfect choice. Some photographers like to do the writing in a way that they interact with the subject, or some can't draw things. In this case, you doodle on your images.
Photograph Strangers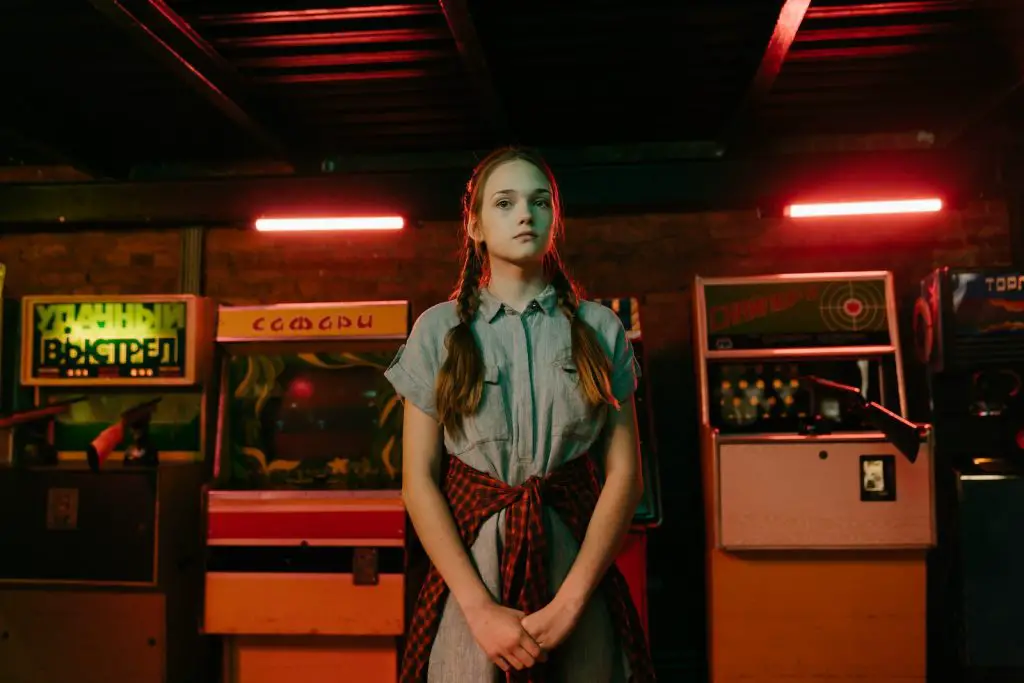 Stranger photography could be quite unsettling if you don't know the correct way to deal with strangers. Give strangers direction when photoshooting and know the street photography rules to make your images more authentic.
Try Out Analogue Photography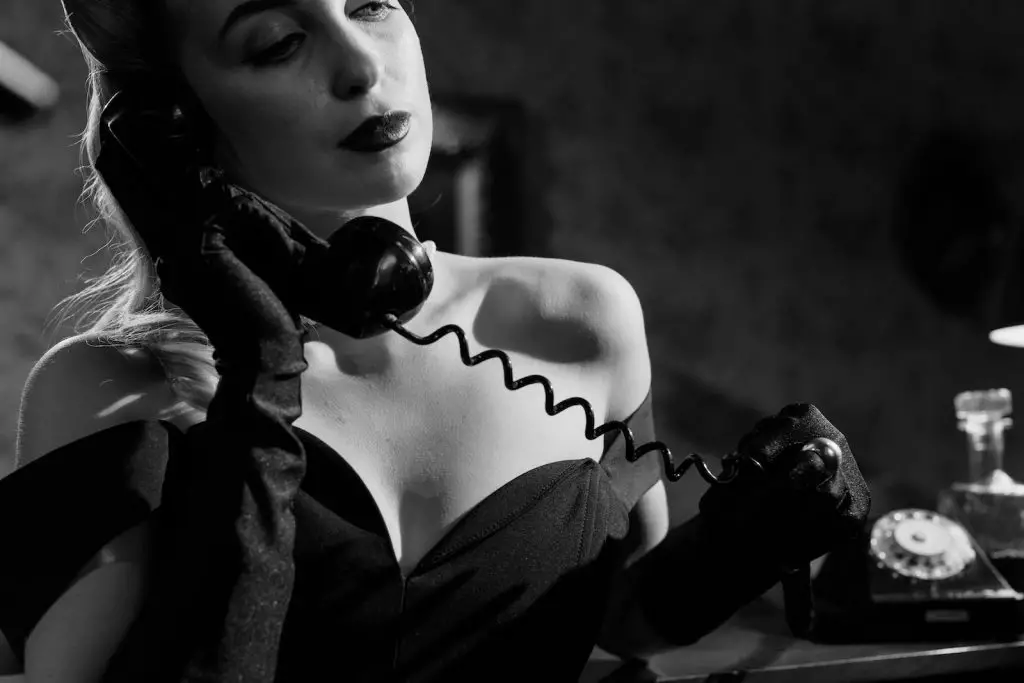 Camera equipment has been improved for a long. We are in a digital world of photography, but when you want to test your skills and have series photos in a more improved fashion. The best way to deal with testing your photography skill through analog photography is to get 35mm film cameras.
Capture Monochrome Images
Monochrome photography is a unique category where your subjects and the background get a black and white touch. Monochrome images provide contrasts, precise environments, surroundings, and emotions. The monochrome images sharpen your photography skill and help you find potential where you generally don't want to photograph.
FAQs
When was the series photography invented?
The first series of photographs was taken by Étienne-Jules Marey, the French physiologist, in 1882.
What is a cluster of photos called?
A cluster of pictures can be defined by the Triptych or three photos, Quadtych or four photos, Polyptych or many images in one picture, and photomontage or many photos in a single image.
What is it called when you put a bunch of pictures together?
It is called photomontage, the process of making a composite photograph by gluing and overlapping more pictures in a new image.
How many photos should have in a photo series?
At least two and more than two pictures will be enough to make photo series. Only a single photograph won't be called photo series. You need to get more than two and link the images together to call it the photo series.
Final Word
Photography series defines the dedication, patience, and hard work to find the appropriate series images. Also, the photography series requires better skills, quality cameras, and incredible ideas to follow.
So, our comprehensive guide will surely help you to get better ideas and implement something valuable to your photography.