Street photography makes a photographer fall in love with capturing real-life stories and scenes of the street. Furthermore, it amazes viewers with its enchanting look and creative perspectives. Do you want to become an artistic street photographer who will make world-famous street photos? Then, this article is a gift for you!
We designed this article with in-depth information about the definition of street photography, its historical background, and the best ideas for creating street photos. Moreover, you will also get expert tips on capturing artistic street photographs at the end of the content.
So, without much ado, let's dive right in!
What Is Street Photography?
"Street photography, a genre of photography that records everyday life in a public place."—Britannica 
Street photography is a vast photographic genre in which photographers shoot and record everyday life, stories, occurrences, and environments in public places, especially on the streets and roads. It's not typically directed and staged. Rather, street photographers capture unmediated and spontaneous moments of the street and its atmosphere.
To create street style photography, you will get plenty of options and subjects to capture with your camera, from aesthetic street pictures to street portraits, fashion photos, and street documentary photos. 
History of Street Photo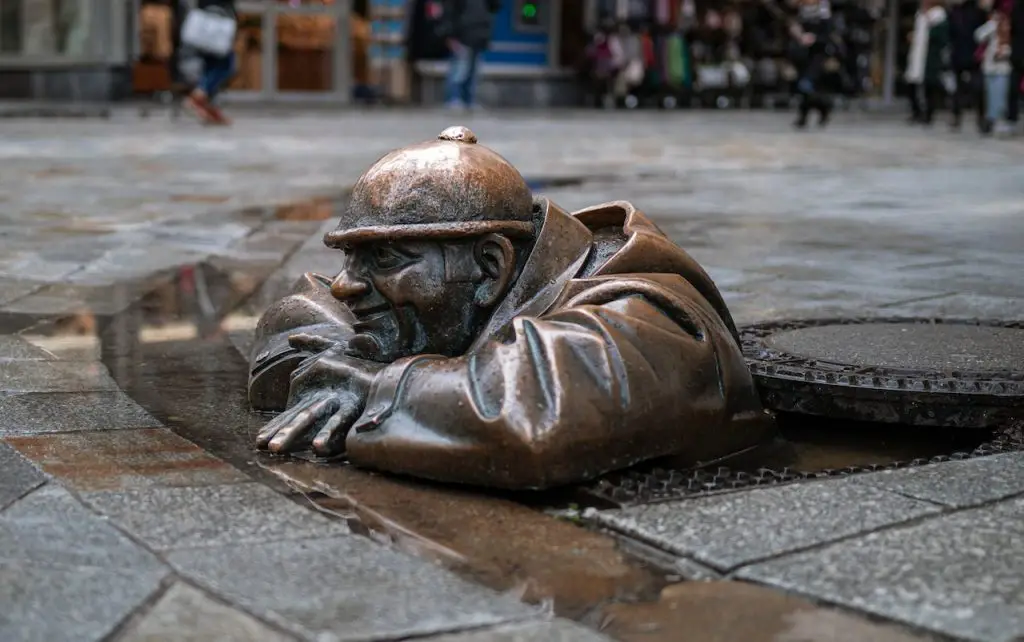 Nowadays, photography of the street has become one of the most popular parts of documentaries, photojournalism, food photography, and others. But do you know when it started? Let's take a brief look at the background history of street photos! 
In 1838 or 1839, the first street photo was created by Louis-Jacques-Mandé Daguerre, who took the street picture from his studio window. After that, French photographer Charles Nègre was "the first photographer to attain the technical sophistication required to register people in movement on the street in Paris in 1851."— Wikipedia. 
The trend of street photoshoots increased gradually over the next hundred years. After that, in the later 20th and 21st centuries, individual approaches witnessed a rapid soar in this photography. As a result, there are countless street photographers around the world. 
Best Street Photography Ideas with Examples
As a popular photoshoot genre, street photoshoots include vast ideas and types. You can relate it to many photoshoots, from street documentaries to street food photography. 
In the above, you learned a succinct definition of street photo creation and a brief history of it. Now you will get an in-depth discussion on creative street photography ideas with perfect examples. Let's take a look!
Documentary Street Photography
When creating documentary photography, the street is an authentic source for that as it contains lots of social and environmental elements of society. Documentary street photoshoots capture raw and candid images of the street, including all its environments. Here are some street documentary photoshoot ideas to apply. 
Take desolate street photos in the early morning to depict its real natural environment. 
Shoot a rural or urban market street to highlight social and economic conditions. 
Also, you can apply any idea that matches your documentary street photoshoots.
Urban Street Photography
Urban street photoshoot includes multiple elements to capture as it's one of the most popular genres in modern urban photography. Everything you can shoot with your camera, from street architecture to urban people, culture, and environment. Here are some interesting urban street photography ideas for you. 
Capture photos of urban streets with lit traffic signals and colorful zebra crossing roads. 
Shoot urban street photos highlighting urban architecture and housing beauty. 
Make urban photography of streets capturing cultural harmony and residential diversity.
Street Portrait Photography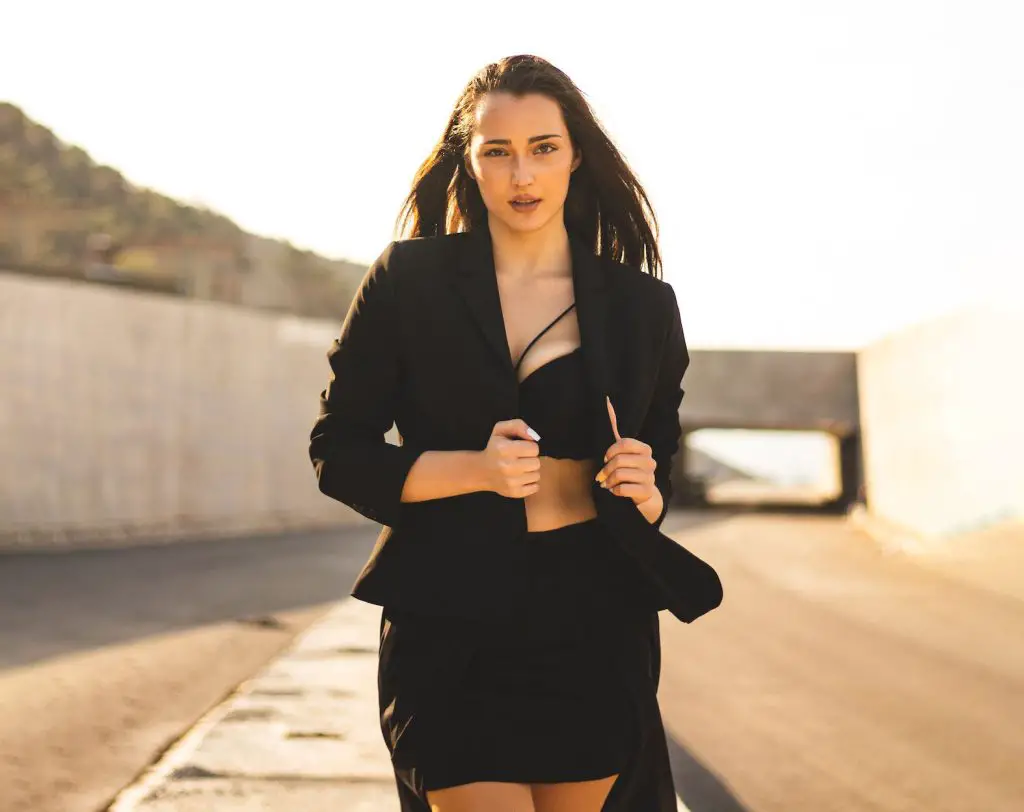 Street portraits are one of the most popular trends in portrait photography that everyone tries in their everyday life. You don't need to be a professional photographer for street portrait photography. Below are some ideas for taking enchanting street portrait photoshoots. 
Make portraitures on the top of a foot-over bridge, highlighting the street as a stunning background. 
Capture street portraits in front of an urban restaurant or shopping complex. 
Also, you can create street portrait photoshoots on the highway in rural areas.
Candid Street Photography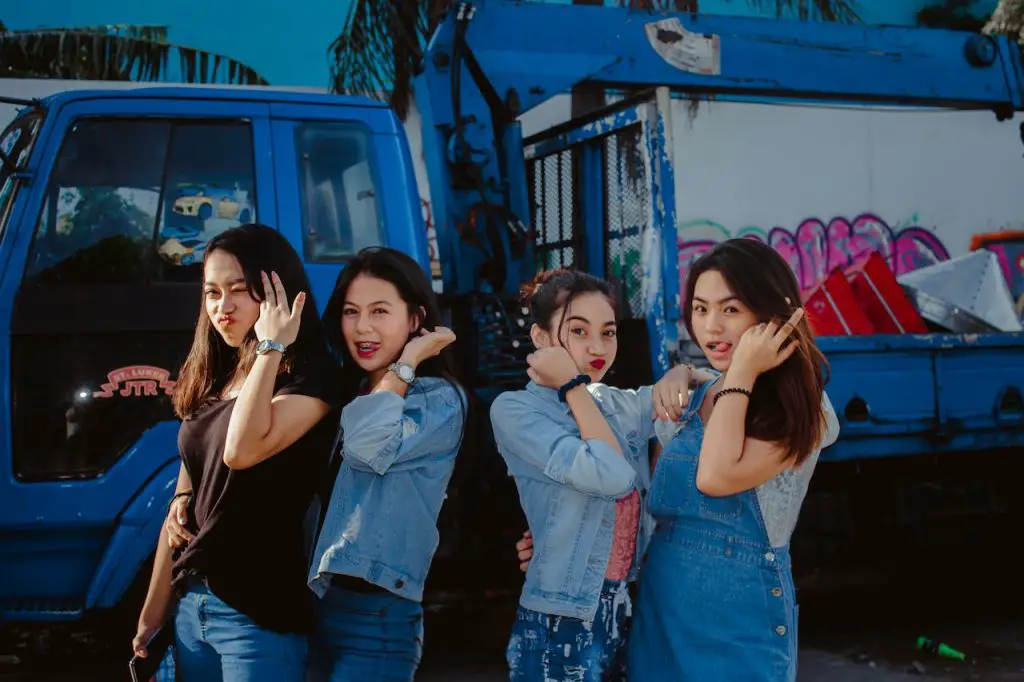 Candid photos are the most common in street photoshoots, where random photographers take photos of street strangers without any pre-announcement or direction. It helps them capture the ambient scene of street life. Here are some common ideas for candid street photoshoots. 
Capture candid street shots when a person crosses the road or goes through the sidewalk. 
Take candid street photos of a private car or bus with busy passengers.
Also, you can shoot random pictures of anything, including street dogs or other animals.
City Street Photography
All the big cities in the world are famous for their amazing road pictures. Photographers around the world take city street photos that contain engaging scenes. Here are some useful city street photography ideas to apply. 
Take night photos of city streets with colorful lights, amazing cars, and random people. 
Make romantic photos of city streets with rainfall, including random couples. 
Capture daytime city street scenery with less common scenes and stories.
Pictures of the Street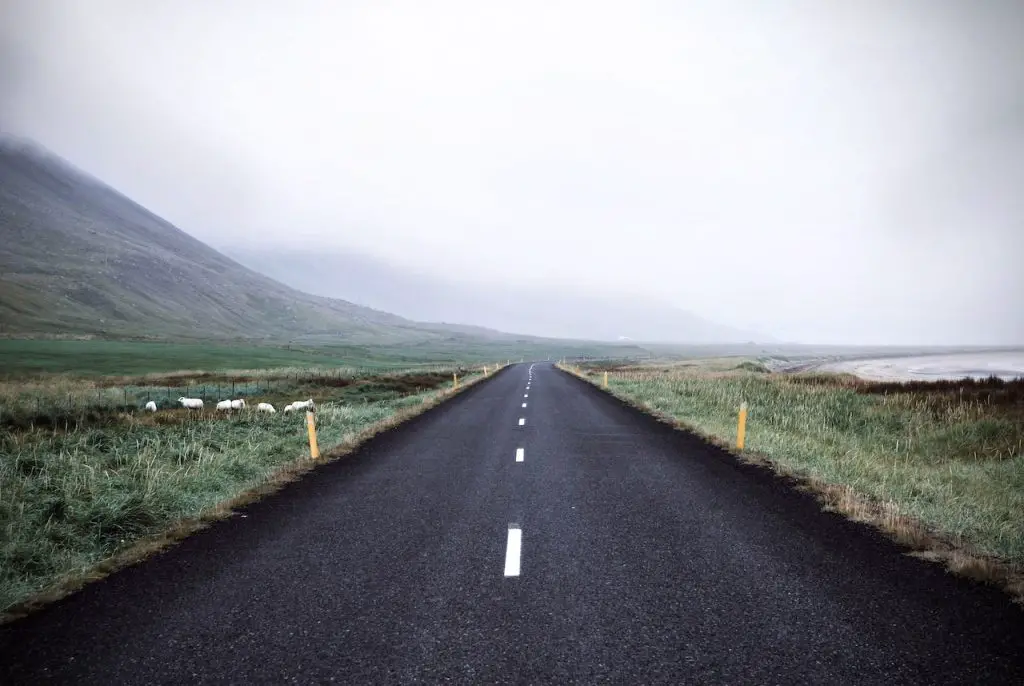 One of the most creative street photoshoot ideas is taking pictures of the lonely street. Though finding a road free from cars and people in the city is tough, it would be a great photo shoot if you could capture it. Here are some ideas for making desolate street photos. 
Take photos late at night or in the early morning when creating photos of empty city streets. 
Capture a lonely highway outside the city with green agricultural or forest surroundings. 
Also, you can make fall street photoshoots, including highlighting autumn scenes. 
Aesthetic Road Pictures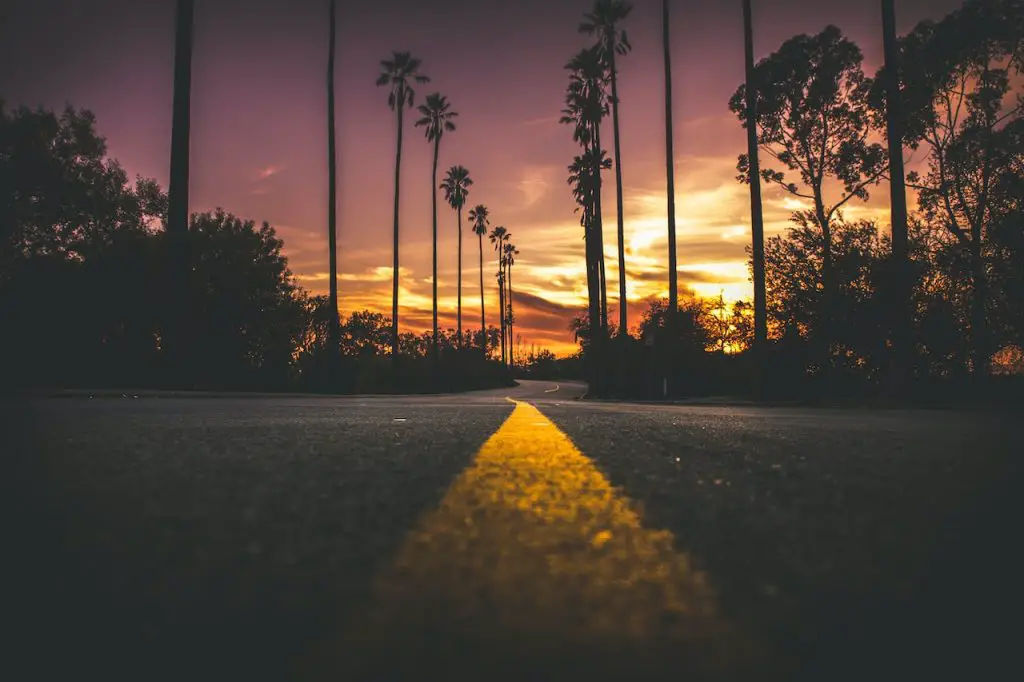 Street photographers also desire to take aesthetic road pictures like other photography genres. This is because road pictures depict not only visual beauty but also indicate inner feelings regarding reaching our life goals. Get some aesthetic road picture ideas. 
Capture a snaky road moving through a mountain hill or forest. 
Make aesthetic photos of flyover roads or bridges like London Bridge. 
Create a lonely road in the desert, relating it to people's life stories.
Street Life Photography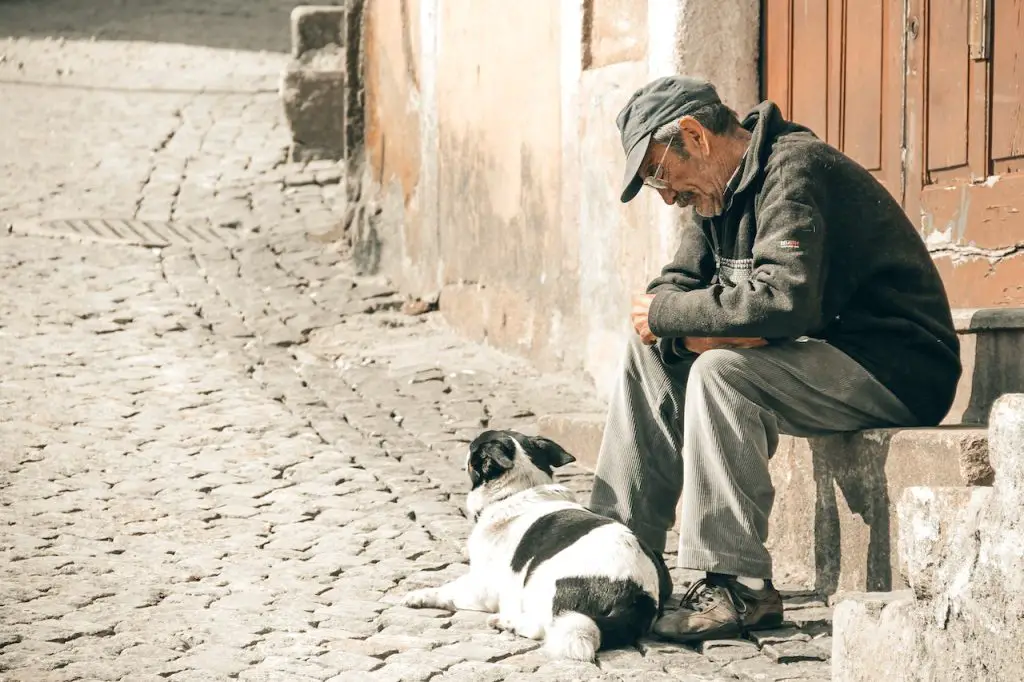 Street life photography is a candid photoshoot that captures everyday life stories on the road. You can also relate it to street documentary photoshoots. You will find multiple ideas for this type of photoshoot.  
Capture a scene where people are waiting at the bust stoppage to go to the office or back home. 
Take photos of people who live in the street and spend their nights there. 
Capture photos of children playing on the road or making fun with pets.
Street Fine Art Photography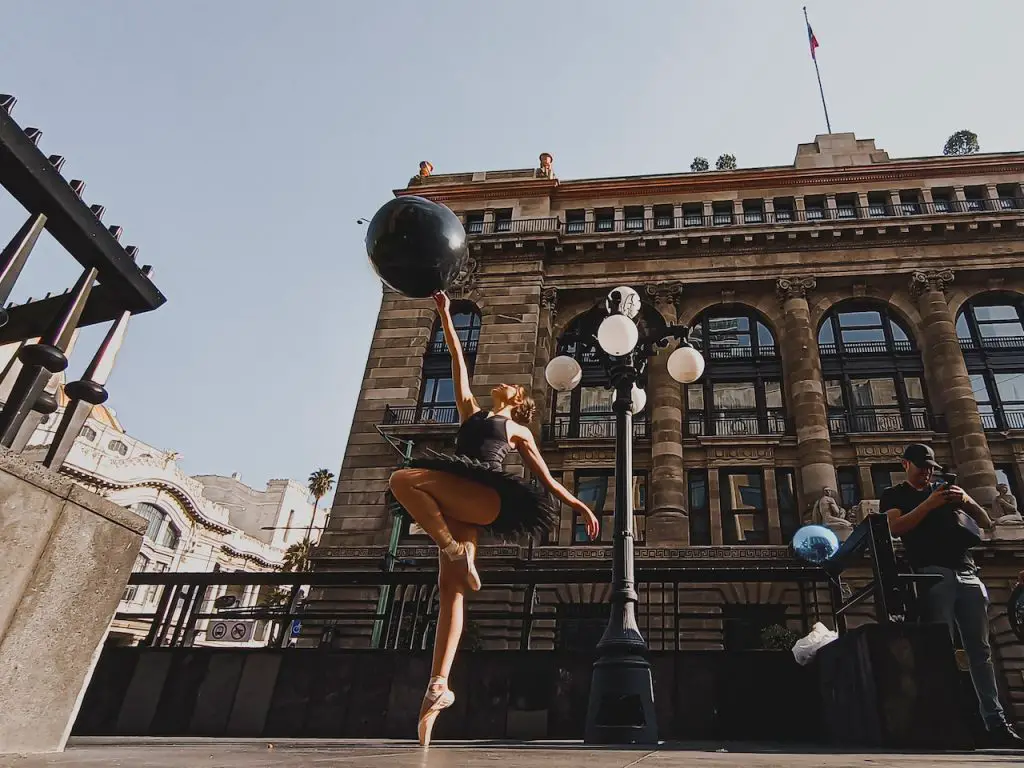 Street fine art photography is a modern concept of making photoshoots on the street to create multiple stories or issues, including satires. There are lots of artists who make fine art street photoshoots. Here are some ideas for that. 
Take pictures when an artist makes a street show based on particular social or political issues. 
Make photos of a rural festival where people make face art or make tattoos on the body.
Street Fashion Photography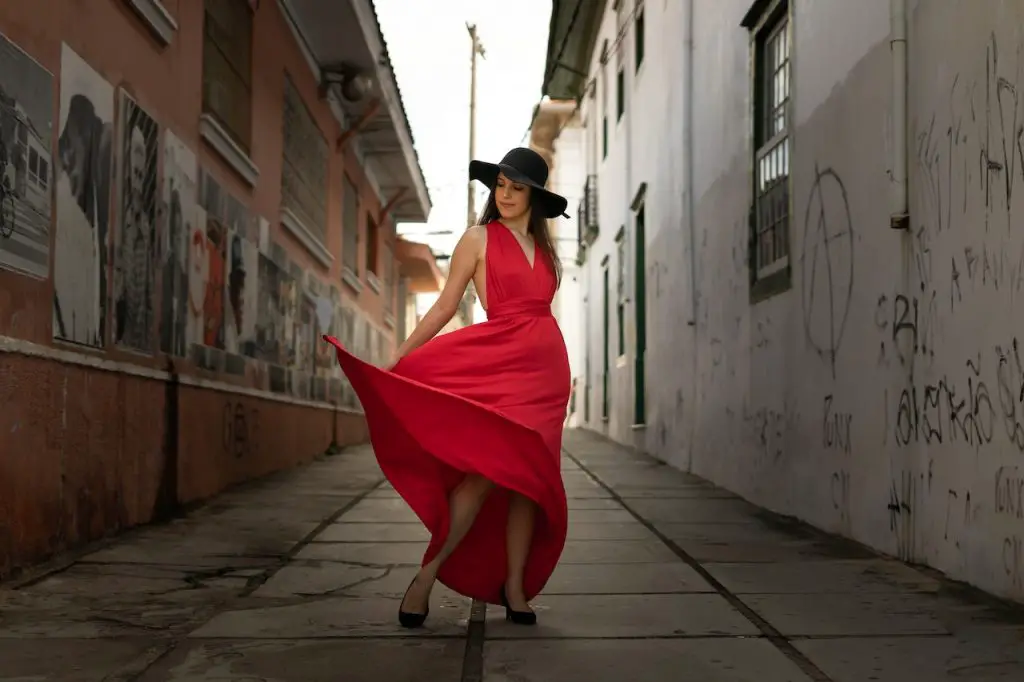 Street fashion photography is one of the most popular genres that loves every fashion photographer and model. Here are some examples of taking street fashion photos. 
Make urban fashion photography on the city street, highlighting urban fashion and atmosphere. 
Make female street fashion photography with a beautiful model or any street fashion you want.
City Street at Night Photography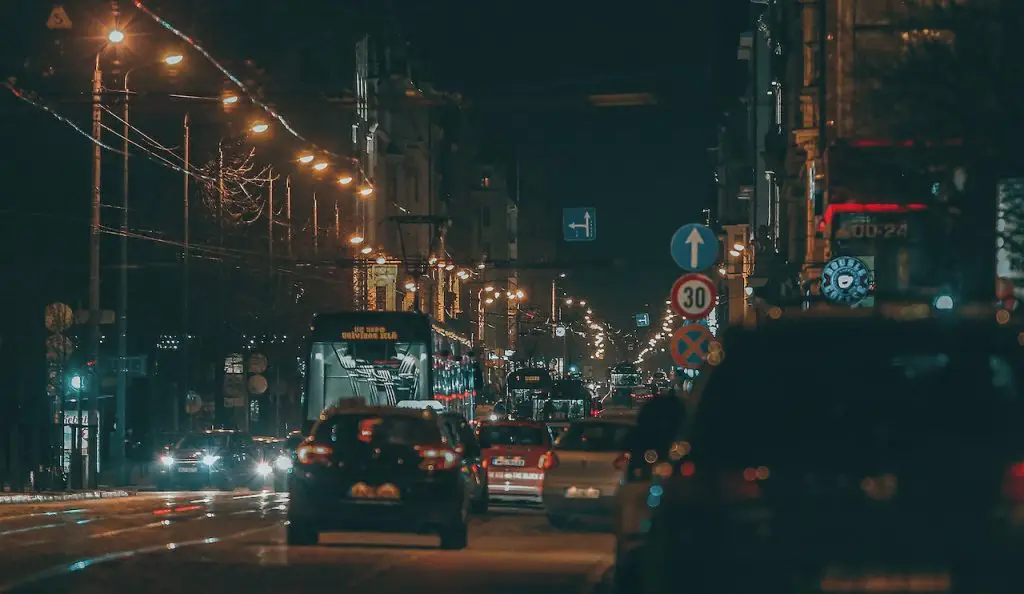 The night is a special part of the city, creating quite different looks on the city street with colorful lights. You will find many sources and initiatives to make engaging night photoshoots on city streets. 
Make dark city street photos on nights or colorful scenes, including city buildings. 
Make night portrait photography on the city street with random people.
Art Street Photography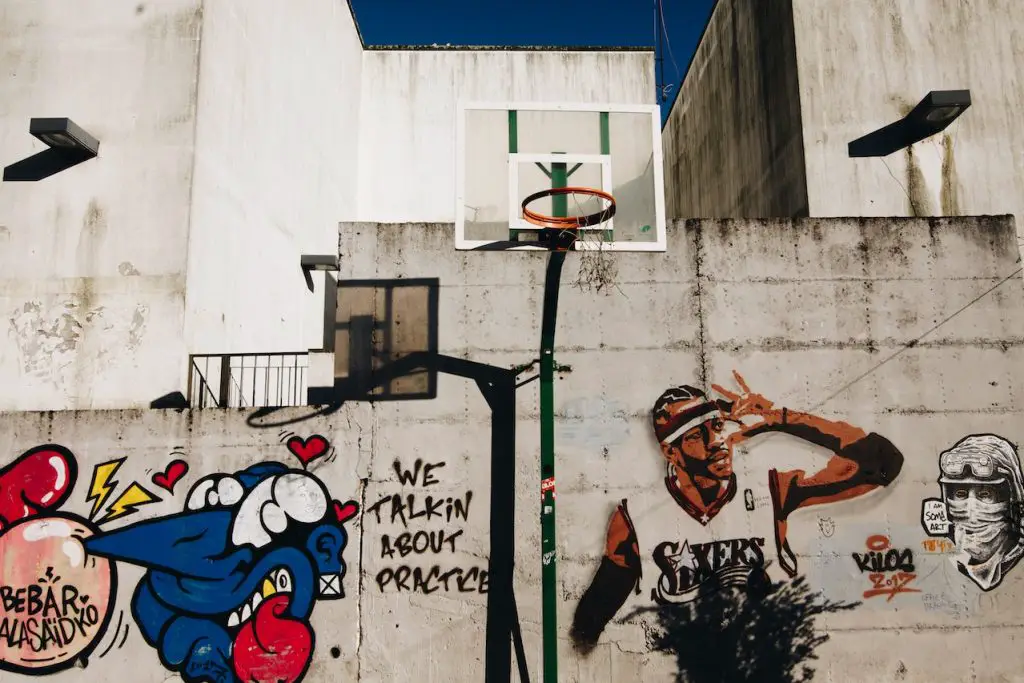 Art street photos are the love when it comes to enchanting street photoshoots. You will get several artistic elements to capture street art photography. Here are some popular ideas for you to try. 
Capture graffiti or wall art photos beside the street.
Shoot some colorful art and graphics on the road. 
Take photos of artistic billboards or posters on the street.
Famous Street Photography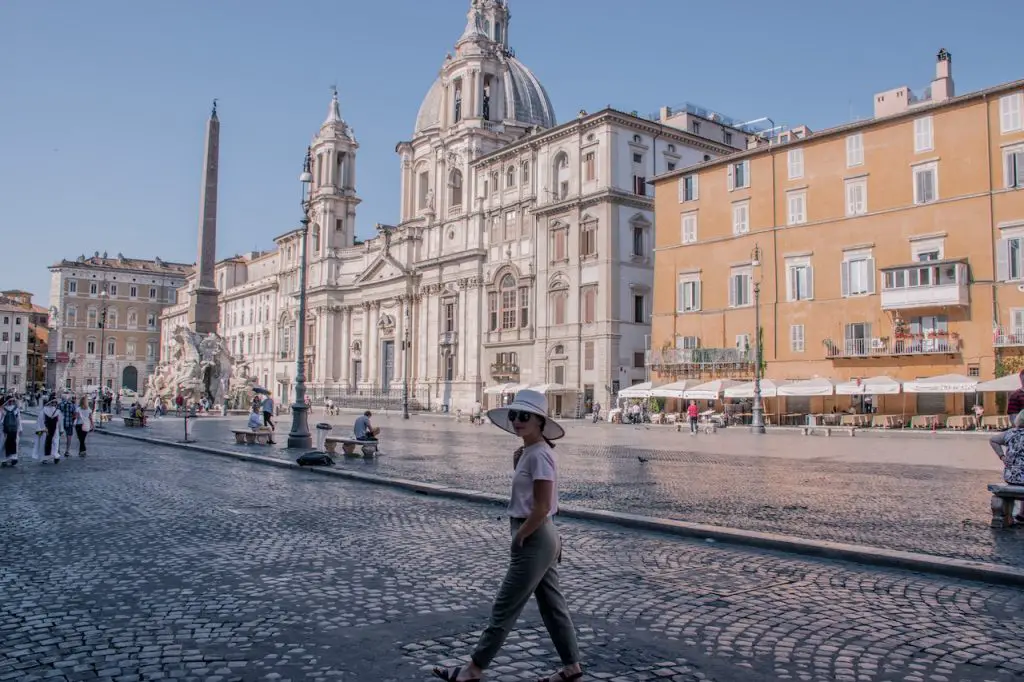 If you search for famous street photos online, you will find lots of photos that got famous worldwide. But if you search for reasons for their fame, it might be difficult to find because it is completely the fact of the skills and creativity of photographers. Here are some ideas for making famous street photos.
Capture some famous streets of the world and highlight them from unique views and perspectives. 
Capture street photos of a state or city during a popular social movement or issue.
Street Light Photography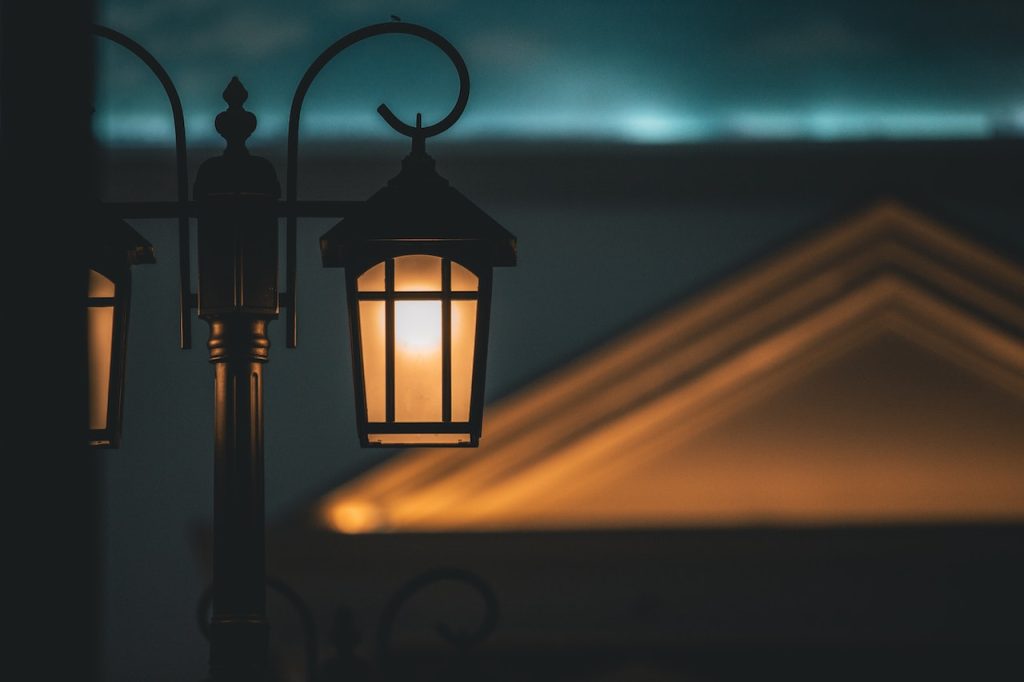 When making night street photos, light plays roles like a soul as it makes the road as beautiful as an angel. You will get different ideas to make creative street light photography. 
Capture street lampposts with orange or dim light in a city area. 
Make photos of bright sodium light on the highway road or big city road. 
Capture a famous bridge with colorful light highlighting its aesthetic look from a considerable distance. 
Also, you can capture a street lamp when rain or snow falls on it at night. 
Color Street Photography
Color street photos are another popular trends that every street photographer tries. Street often gets more colorful on various occasions, festivals, or popular events. You should utilize them to make street color photos. Here are some tips for you.
Take street photos on Christmas day when the roads are colored with different lights and festive modes. 
Make street photography on the 31st night when the whole city gets colorful. 
Also, you can capture street photographs at the color festival or tomato festivals.
Model Street Photography
Nowadays, there are millions of models around the world who frequently do photoshoots for their career purposes. Most of them prefer the street as the best place for photoshoots. You can try model street photoshoots utilizing these creative ideas. 
Make photos of when a model or celebrity gets out of the car in front of a shopping center or famous place. 
Capture a model when he or she is walking on the street in amazing outfits. 
Also, you can shoot when a model takes different street photography poses.
Street Food Photography
Street food photography has become popular as street food all around the world. Everyone loves taking street food photos, from professional food vloggers to general people who love street food. Take ideas to make food photos on the street. 
Take photos of street hawkers who sell ice cream, candy, or other sweet slim food. 
Make some famous street food photos of your city, including street burgers and pizza. 
Capture some street food lovers when they enjoy mouthwatering street foods. 
American Street Photography
Undoubtedly, the United States is one of the world's biggest and most gorgeous countries, which contains several famous roads and cities. You can capture those cities and streets to make your street photography astonishing. Here are some famous cities and roads for you.
Create New York street photography capturing its amazing roads and beauty. 
Create black and white street photography all around the US. 
Make street photos of special places like Washington, DC, and California.
Capture American street photos when the roads are filled with white snowfall. 
Architecture Street Photography
Architecture is the most important symbol of a country's cultural and industrial development. There are thousands of roads around the world that are famous for amazing architecture from the ancient age to the present time. It makes architecture street photography famous and demanding. 
Take photos of the famous streets with ancient architectural symbols in your country. 
Capture the road of a country's famous palace, castle, or stately home. 
Photoshoot the modern architecture of a country, capturing its beautiful playground, shopping complex, or museum.
Urban Landscape Photography
Urban landscape photography is an effective way to capture fascinating street photoshoots. It involves shooting pictures of cities and their beautiful roads. You can use urban landscape photoshoot ideas to make some amazing street photos. 
Capture a big city and its beautiful road from a bird's eye view.
Make photos of a highway, flyover roads, or a bridge over the city river from a flat lay scene. 
Expert Tips for Capturing Artistic Street Photographs
Photographing street pictures is challenging more than it is interesting. It is a type of street architecture photography or documentary-style street photography. Most professional street photographers spend more time taking a desired stunning street photo. 
In the above, you learned creative street photoshoot ideas with examples. Here I provided some expert street photography tips to create artistic street photos. Get them! 
Create a Perfect Plan
First, make a proper plan for street photoshoots, such as what type of photos you will capture, whether street portraits, street art photos, or others. Fix the place where you make photoshoots. Also, you should know what time is perfect for doing great shots. After that, prepare the proper equipment and elements.
Use the Best Street Photography Camera and Lens 
It's essential to use perfect cameras and lenses for street photoshoots. There are multiple cameras and lenses for that. You can use Fujifilm X100V with a 35mm vs. 50mm lens. It will help you get the desired street photographs.
Know Your Gear and Have the Right Settings
Before approaching shots, you have to make the right settings in your camera and use the perfect gear. In this context, you can use auto ISO to ensure the shutter speed is fast enough. 
Shoot from a Distance
If you are not more comfortable getting close to your subjects, capture shots from a bit of distance. It will give more flexibility to capture photos with more details. 
Use Perfect Light Contrast 
Many photographers hang up their gear when the light is harsh. You should play with light and shadow in street photoshoots. Look at the light source and try to understand how the light falls on the person walking on the road. 
Wait for the Decisive Moment
Don't get fidgety! Take time and wait for the decisive moment. It is the real moment for a photographer to get creative. If you miss it, you will miss it forever. So, be patient and keep your focus. 
FAQs
What is the best camera for street photography?
There are multiple cameras for street photography, such as Fujifilm X100V, Ricoh GR III, Panasonic Lumix LX100 II, and Canon PowerShot G5 X Mark. You can choose one of them. 
What is the best lens for street photography?
You will get various lenses for taking street photos, like 35mm lenses, 50mm lenses, and more. Choose what you feel comfortable using.
What is the best aperture for street photography?
F/8 is considered the best aperture for street photography because it is wide enough to help you use a fast action-stopping shutter speed. 
How do I get started in street photography?
To start street photography, you require a camera, public space, and some effective ideas for street photoshoots.
What is good street photography?
Good street photography depicts a real and live story of people on the street. You should focus on taking natural and unmediated scenes of the road.
Final Thought
Street photos make people love to see the ambient scene of the street, including human stories and road environments. In this article, you learned detailed information and ideas on street photography, such as its definition, background, and effective tips for creating street photos. 
Now you can easily use these ideas and tips in your photography journey. I hope you will make shine in it. So, go forth and make your photography goal!