Looking to elevate your image quality? 
You may have heard about photo presets. These preset are the gem for entry-level photo editors who want to alter and modify their photos like professionals. Presets help you change the photo's overall look with just a single click, and you skip the editing and the learning curve using powerful editing software like Adobe Lightroom.
While keeping aside the disadvantages, photo presets are a truly amazing invention for photo editing. But what are presets, and how do different editing presets work? Find out.
What Are Presets for Photos?
Presets are the custom filter used within a photo-editing tool, such as Adobe Lightroom, to make all your photos look aesthetic and cohesive like a professional photo editor does. Depending on the images, presets may require no editing or small adjustments. 
Often capturing the photo and the angles you maintain are perfect in the photo, but still, you need to fix some adjustments. So, it's time to edit and bring out your photo's potential by adjusting brightness, colors, sharpness, as well as highlights or shadows. Fortunately, the photo preset does it with just a click. Photo presets to bring out the best color grading without spending long hours behind image editing.
What Are Presets in Photography?
Photography presets are photo-editing settings designed to transform your photos into a fine-looking finished product with just a few clicks. Photography preset consists of different forms, such as phone apps, computer software with styles, Photoshop plugins, and filters. 
What Are Editing Presets?
Editing presets are the visual elements such as brightness, colors, shadows, and a lot more in-depth settings that edit the picture more than the usual software filter. Editing presets the faster way of editing your photos.
How Do Presets Work?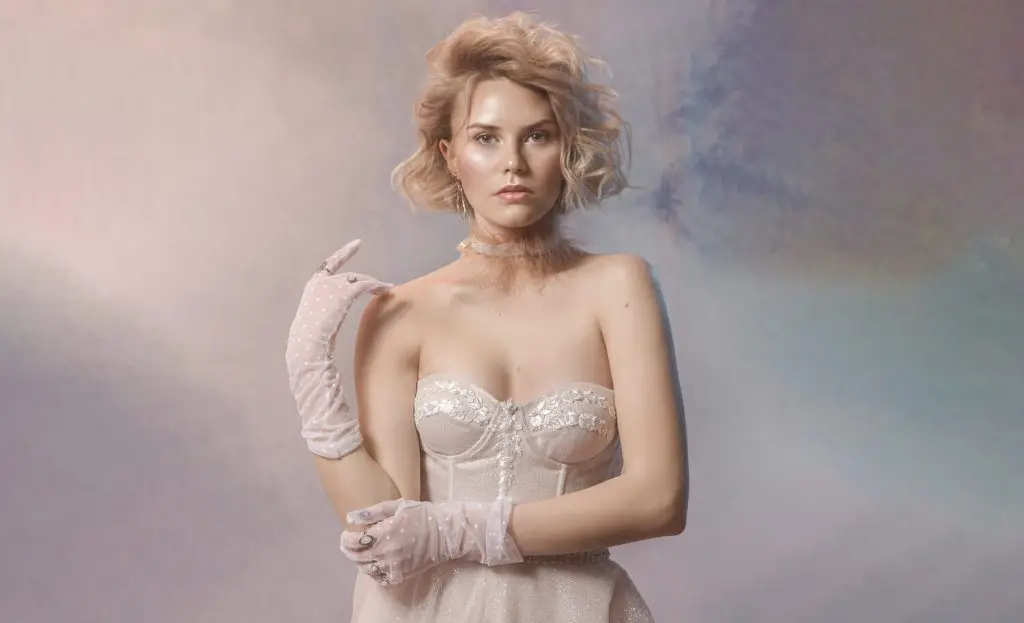 Presets work for very delicate images. As preset saves your time for editing, you may want to know how preset works. The editing is simple, but the output you get is consistent. So, let's find out the presets workaround in the later section.
If you opt to adjust all the time for a particular place or spot in your house, you want to use a consistent editing effect in that spot.
When you shoot at that spot, you need, suppose, a somewhat blue and flat tone. So, you always use this tone in 10 to 20 or more images.
You may go for the exposure panel to pull up the highlights, bring whites and shadows down, and reduce the hue, saturation, and luminance to bring and bump the luminance. So, you can create a preset for that specific location every time you shoot there.
When you start shooting from that specific location, use these preset settings all the time to use in batch editing and save your time in editing.
This is how a preset works on images; generally, it saves your editing time and provides consistent colors for images.
Why Do Photographers and Photo Editors Use Presets?
Many enthusiasts and skilled photographers use presets for photo manipulation. The main purpose of using presets is to speed up the photo editing process. So, why do professionals and photo editors use the preset? Let's get to know the reasons. 
Easy to Use: If you are a skilled Lightroom user, you can easily use and apply Lightroom preset. Presets are easy to use, and it helps you take full advantage of using different editing software.
Timesaving: Presets usually have a time-savvy editing component. Whether you edit a single image or more than 50, presets shorten your workflow, especially batch image processing.
Repeated Effects: Preset enables you to use the same effects on the batch of images. Choose a specific preset and apply it to hundreds of images randomly.
Affordable Editing Component: You don't have to pay much money to buy and use presets. Presets come with batch processing files, so they are low cost, or some free presets are there.
Wide Range of Editing Options: Presets offer you several options to edit that you can easily apply. Whether you like sepia, black or white tones, soft focus, or vintage effects, presets are all set.
Range of Styles: You can easily create themes and styles using presets. Select a preset style and apply it over batches of files. No matter which looks you want, there's always a preset for it.
Customizing Options: Presets are highly customizable. Photographers and editors use the customization formula of various presets to customize images in their own way. Customization allows them to use specific color and their preferable tone on images.
What Are the Most Popular Presets?
If you want to use presets for your images, consider using the most popular ones. People use Instagram presets, Lightroom presets, and mobile presets for image editing. Instant editing provides convenience for using specific presets in the images. So, here are some of the popular presets for you.
Instagram Presets

When you scroll through your Instagram and see some unique accounts and images floating all over your feed, you might be stalking their accounts to glimpse their pictures. These people aren't using any magical formula other than presets for Instagram.
Let's find out how Instagram presets work.
What Are Presets for Instagram
Instagram presets are the editing components that are used for editing Instagram photos. These presets includes various photo settings that help you to get a specific look on your Instagram photos. You can use these filters consistently to have an explicit and colorful look to your photo.
How to Use Instagram Presets
First of all, you need to have all your photos to be different. A bunch of your photos may get super bright, and others may get super dark. Your photos get various colors, subjects, or lights.
You don't need to worry about the editing. 
It's fast and easy.
Use our recommendation here.
After uploading your batch or single photo, see the different editing option appears.
Open editing tools, and lower the brightness or exposure if the photo brightness is too high
If the photo brightness is too dark, increase the brightness or exposure
If you want the colors of the preset to increase, also increase the saturation 
Lower the saturation, if you want to lower the colors of the preset
First of all, apply the preset and apply the intensity slider down
Best Presets for Instagram
If you find Instagram presets to be on the list of non-preferred things, choose an app and use their Instagram presets to upload your photos on Instagram. On the other hand, use various Instagram presets from the web and edit on Lightroom to use on your Instagram photos. Here are the best presets for Instagram.
Black&White: Use this preset to make your photos black and white. The preset contains ten power pack presets to transform your look.
Caribbean Breeze: this Instagram preset uses airy and muted tones to capture the essence of your look. This preset contains ten packs of Instagram presets. 
In Vogue: This Instagram preset has a stylish look for your presence. Easily transform yourself with ten packs of Instagram presets.
Honey Gold (The Luxe Lens): This Instagram preset is the best choice for the fall season look. This is great for you if you like beautiful browns, reds, and grays. 
Neon (Hootsuite): This Instagram preset is free to use and does a great job of capturing neon glow. Isn't it cool? It's neon, and surely it will be a cool Instagram preset.
Lightroom Preset

Looking for a more authentic filter and presets? Lightroom presets can make your work easier, more authentic, and more colorful. Just download your preferred preset and edit as you go. Lightroom presets are the perfect photo editing component to edit your photo immediately.
What Are Lightroom Presets? 
Lightroom preset is the filter with pre-programmed settings, which helps you get close to the desired effect more quickly. It helps you post-process and photo edit and allows you to get a new look that is hard to come by. Lightroom presets are the most used photo editing components.
How to Use Lightroom Presets
You can use the lightroom mobile app to edit and install your preferred preset.
Download your presets to be available in the mobile Lightroom CC app
Open the mobile app and choose your photo
Find the Preset section
Clicking the presets section will take you to a list of presets with your preferred one
Apply a preset of your choice, or you can undo the applied preset if you don't like it
You can still make various adjustments or exposure for additional editing.
Best Lightroom Presets
There are tons of Lightroom presets you can find. Here are our top collections of Lightroom presets for you. There are several Lightroom presets that can be the perfect choice for your nice and easy editing. Check out.
Mobile Presets

Looking to edit in a free and easy way? Mobile preset provides you with the opportunity to edit with easy and quick presets. Mobile presets are the best options if you need to use a quick and easy way to edit your photo. Let's find out some of the mobile presets in the following. 
What Are Mobile Presets? 
Mobile presets are designed to be used for quick edits of your JPEG photos on a mobile phone. The most used mobile preset app is Adobe Lightroom Mobile, and it's similar to the desktop version. Also, the mobile app features sliders and filters to make the editing simple.
How to Use Mobile Presets
As Lightroom preset for mobile is widely used, here are the steps to use Lightroom presets for mobile.
First of all, import DNG or RAW photos to edit with ultimate colors
Open the Lightroom app on your mobile device and add photos
Find the DNG file location and add the photos
Bottom of the screen, you will find presets option; choose the one you prefer
After choosing the preset, click the tick mark to apply the selected presets for the photo.
Best Mobile Presets
Read Also: Best Ai Photo Editor List – Top Ai Photo Editor Online, Apps & Software
How to Use Photo Presets?
Photo preset helps you enhance your look and the surrounding area. So, many people use photo presets to easily and quickly edit their photos. Here are some steps for Lightroom Preset on how to use photo presets.
While selecting a photo, click the edit icon. At the bottom of the app, select the Preset option. Click the category title in the preset panel and access the presets.
Hover the pointer over the preset to observe the preview of the photo.
Click on the preset to apply it to the selected photo. You can also apply multiple presets to the same photo.
Use the Undo or Revert to remove presets and get back to the original photo.
Make copies of your photos if you want to make a different version of a photo with various presets. Choose edit> Make a Copy to change use different presets.
FAQs
Are presets the same as filters?
Presets and filters don't have many differences. But presets do a lot more in-depth editing than filters do. Preset adjusts the visual elements of your images.
Is the camera roll filter preset?
The camera roll filter works to change the color and tone of the images just like the usual filter. So, the camera roll filter is kind of a preset, but it doesn't work like an actual preset.
Are presets better than filters?
Filters work on the basic editing, brightness, and colors, while presets include more advanced editing.
Do presets work on all photos?
If the photo is captured well enough and exposed better, preset will be the better option for a consistent and recognized look.
How do I choose the right presets?
First of all, choose a preset according to the type of photo you captured, and observe your photo palette to pick the pack of presets.
Do photographers just use presets?
Most photographers use photo editing presets to help their work finish on time. Photographers often create their own photo editing presets to create their own style.
Do artists use presets?
Many artists use presets to edit their photos. But this way, making your every photo using presets won't be as successful as editing as they have no idea which preset is good for their photos.
Are presets worth it?
Presets are definitely worth it. Preset saves your time and energy while creating a consistent look for your images, and this makes your images stand out and be recognized.
What is camera presets?
Camera presets are the pre-saved values of the camera's Tilt, pan, zoom, or focus. You can easily use presets to focus or move at a particular camera point.
What are acr presets?
With ACR or Adobe Camera Raw presets, save the specific image editing adjustments and apply these edits to other images. Also, you can change the exposure, contrast, shadows, highlights, and other components for balance editing.
What are lumetri presets?
Lumetri preset includes different looks that enable you to quickly adjust your images or clips while using the already existing preset.
What are photoshop presets?
Photoshop presets are a way to apply presets within Adobe Photoshop software. Using Photoshop presets is a simple workflow, and it takes place in Adobe Camera Raw.
What are the best presets?
Some of the most used and widely popular presets are Landscape and travel photography presets, Golden hour presets, Boho Wedding, HDR Lightroom presets, Honey Gold presets, and more.
Perfection
Advanced editing isn't only for professionals. You can also have the right presets for your images and edit like a professional. Also, using the Lightroom app, you can bring your editing to the next level. Use our top presets idea and tips to edit your photos for well-suited images.