Taking family pictures is an important part of a family's life.
But finding the right outfit for your family photo poses can be challenging. If you are looking for some great tips on family pictures, here's a list of unique ideas for family picture outfits that you might like.
Capturing family photos require photographers and a suitable appearance, including the surrounding. Moreover, hiring professional photographers isn't hard, whereas choosing your outfit takes much time for an accurate photo shoot.
So, you may ask yourself which color to choose, which theme you should choose, you should choose formal or casual. These are valid questions to ask, and you're spending a fair amount of money and time on these photos. So, let's find out the family photo outfit ideas in the following.
What Does a Family Photo Outfit Mean?
If you want to find out which outfits are appropriate for your family photo shoot, you need to know the colors, shapes, and styles of outfits you need to maintain. Also, the photographer and the entire surrounding need to match your clothing style. This is called the family photo outfits when shooting.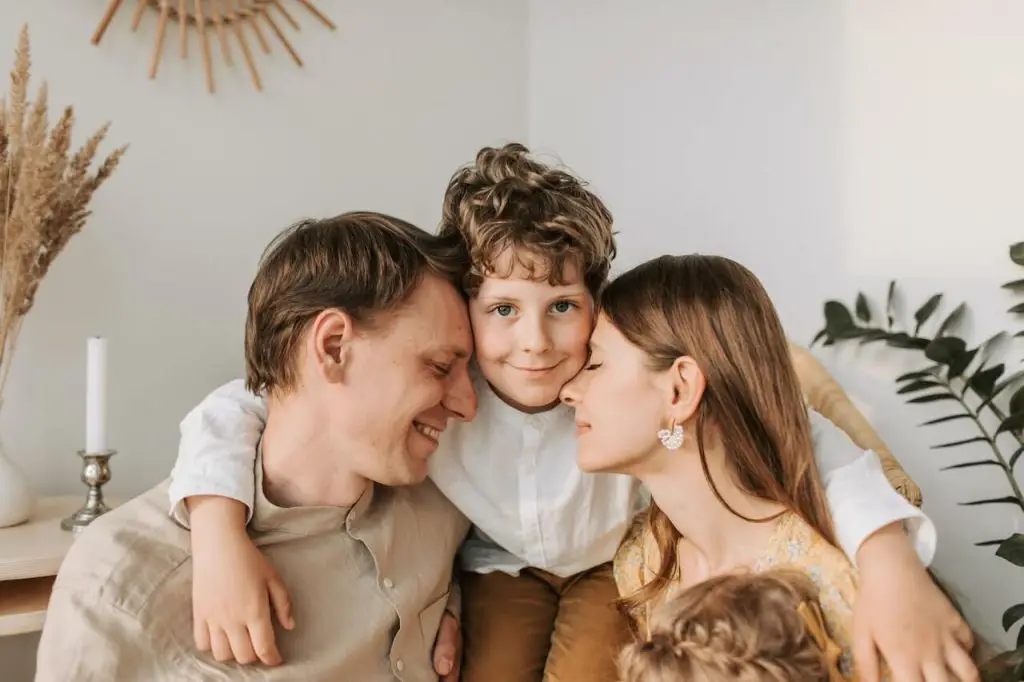 Family photo outfits include different styles and pose to capture photos. Some are indoor, outdoor, casual, urban, family photos, and many more. Keep your eyes on the family photo outfits' importance and ideas in the later section.
Why ideas for family photo outfits is an essential part of family outfits photography?
You want to capture something special for your family through photography. The surrounding, photographers, and all the arrangements are settled, but the outfits must look closely. Yes, outfits in photography play a crucial role in vibrant photography.
Family outfits photography makes your moment colorful
Outfits photography help to reliving you the moments
Proper outfits make the photography more meaningful
With photo poses. Family outfits photography provides bold pictures of the family.
How to Get Started Shooting Family Pictures?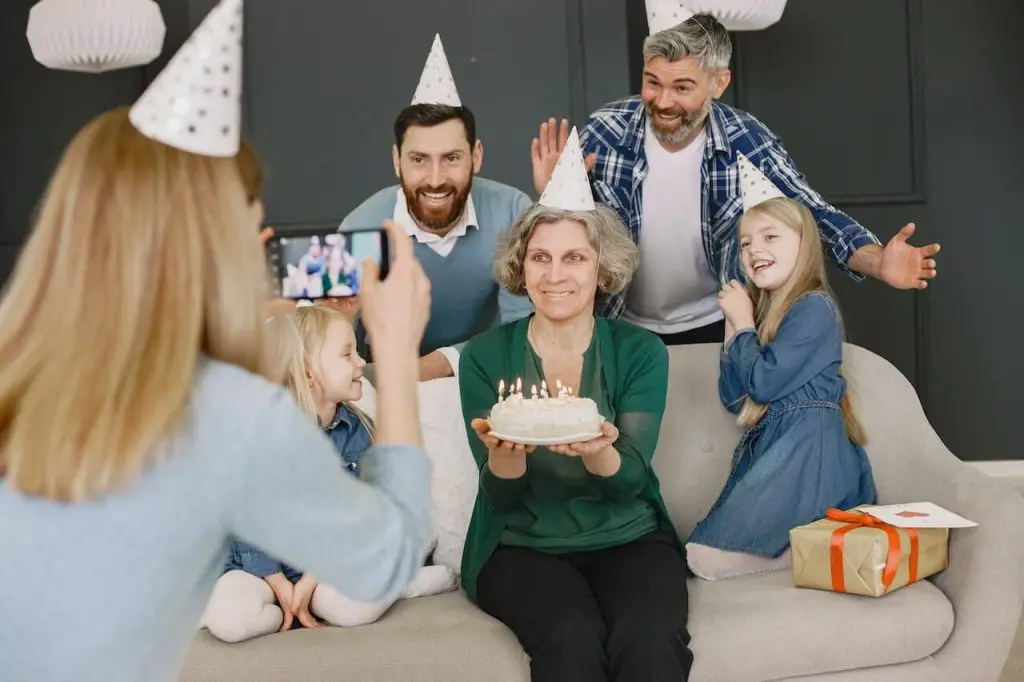 So, here you are, trying to find out which way you can manage to click great family pictures. You don't need to go further; we have compiled some great ideas to get yourself started for shooting family pictures. Check out the points.
Find a Photographer and Schedule a Date
First, you may want to find a professional photographer proficient enough to take the snap of your family shoot. Find a photographer in your area and see whose style fits the most for you. Pick the photographer whose style matches yours. Find different photographers' work and choose accordingly.
Look at Your Home Décor
Home décor may seem a little unusual with the family photo outfits, but it matters the most when you place home décor in the background. Choose bright or neutral colors and ensure your clothing matches the color schemes of your background.
Choose the Best Location
Choose the location according to your choice. Before that, you need to decide if you want foliage location, trees, mountains, or appropriate green background in your home. So, choose the location type and later decide on your own.
Consider Your Background
Background plays a crucial role in photography. When you have a backdrop and hold color, make sure you have different colors to separate the subject from the background. For example, if the subject is wearing a black outfit and the background holds the same black color, it may look like some portion of the subject.
Look for Clothing Collections
When you shop for clothing, make sure the clothing collection looks interesting with colors. Head to the different stores and find different color clothing collections. While purchasing clothes, you can lay all the purchased clothing on the floor and see what they look like together.
Choose Your Family Color Palette
You have the outfit. But now, for variation, you can find and choose the color palette with lots of colorful outfits for family photos that includes location. Take the inspiration for a color palette with indoor, outdoor, neutral, beach, and snowy day photos.
Think About Family Outfits First
Wear solid color outfits and keep them more subtle and smaller in patterns. The point is your family faces need to be focused more accurately than the design or patterns of your clothing. So, make sure the design is not so loud or has large patterns. Get some layers like sweaters, vests, jackets, and tall socks for boots, and try some classic outfits to shoot.
Shoot in a Different Style
Before starting shooting:
Make sure you tell your photographer about your style of shooting.
Take different stances, posed, and candid shots to bring some fantastic shots.
Make a list of images you want before starting the shoot.
Best Family Photo Outfit Ideas to Capture the Beautiful Moment
This time let's dive into the unique family photo outfit ideas that would capture the beautiful moment of your family photos. Family pictures are a treasure; when you see them, you feel so glad you have them. In the following section, let's see some best outfits for family photo ideas.
Indoor Family Photo Outfit Ideas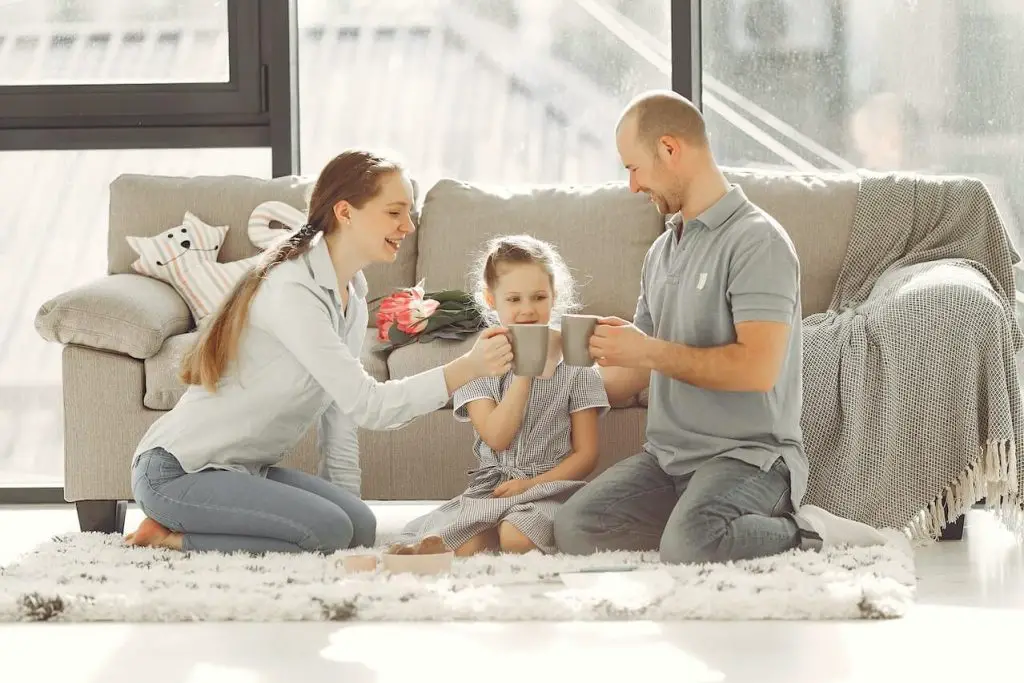 Outdoor photo shoots let you have fun and enjoy a more spacious place. The indoor photo shoot also allows you to play and have fun accordingly, but you can have a relaxed and happy family moment. Here are some of the indoor family photo outfit ideas
Indoor Game (Play board, UNO, or toys and choose a big window and room with natural light)
Bed Pose (Some natural shots, read the story, lie on your back, and get a bird's eye view shot)
Window stand (Choose a big window, let the natural light come & face the light)
Outdoor Family Photo Ideas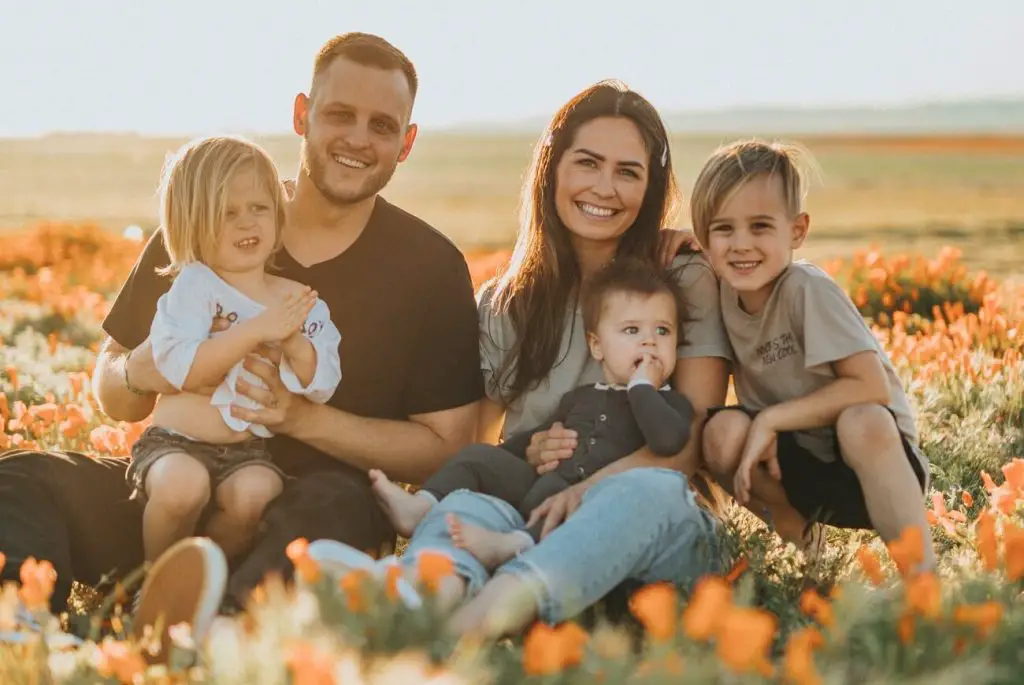 If your home is close to the park or beautiful building, make full use of it. It's always fun to have family photo poses outdoors; at the end of the day, you will have better results. You can play with the kids in the spacious place and have your moment in nature. Let's see some outdoor family photo outfit ideas.
Choose denim jeans, dresses, plain white T-shirts, plain colored wellies, and simple, classic clothes that are far better.
Don't choose too bright or overly detailed; fussy will catch the focus on outfits rather than yours. So, don't wear too bright clothes.
Beach Family Photo Outfits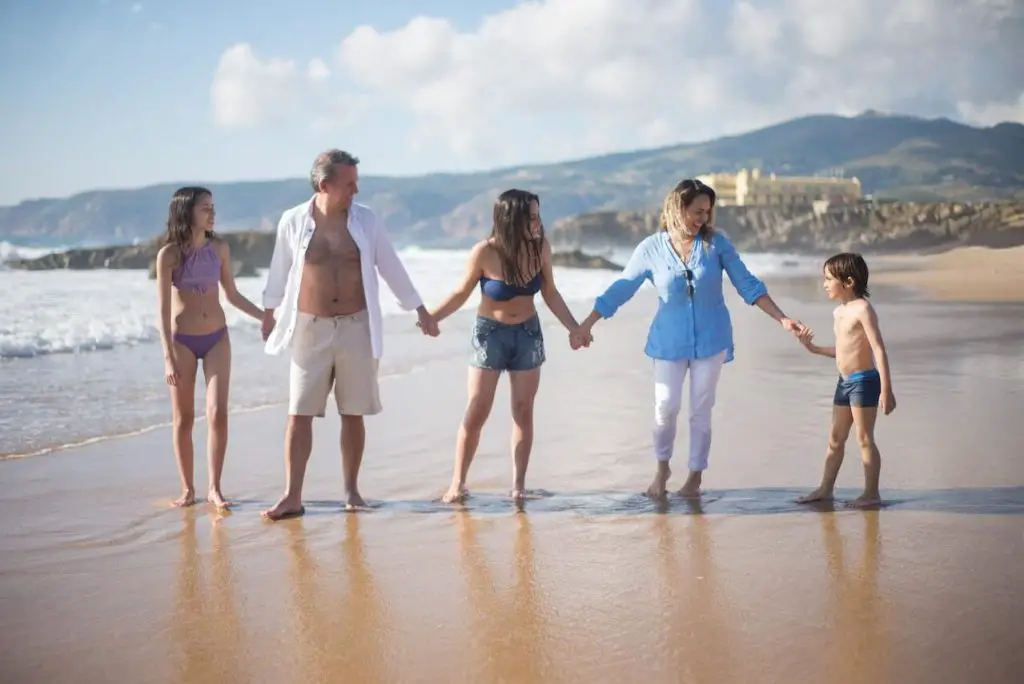 While it's beach family photography, you can think about unique family photo outfits. Also, the outfits can have varieties depending on the beach you are on. Go for a breezy, casual look, comfy and coastal vibe. Let's dig some beach places for family photos outfits
Tropical places like Hawaii (Sundresses, shorts, light neutral tones, and linen)
Coasts of Oregon or Washington (layers is appropriate)
Formal Clothing (Choose an outfit that is a bit more dressy or more laid back)
Matching Family Photo Outfits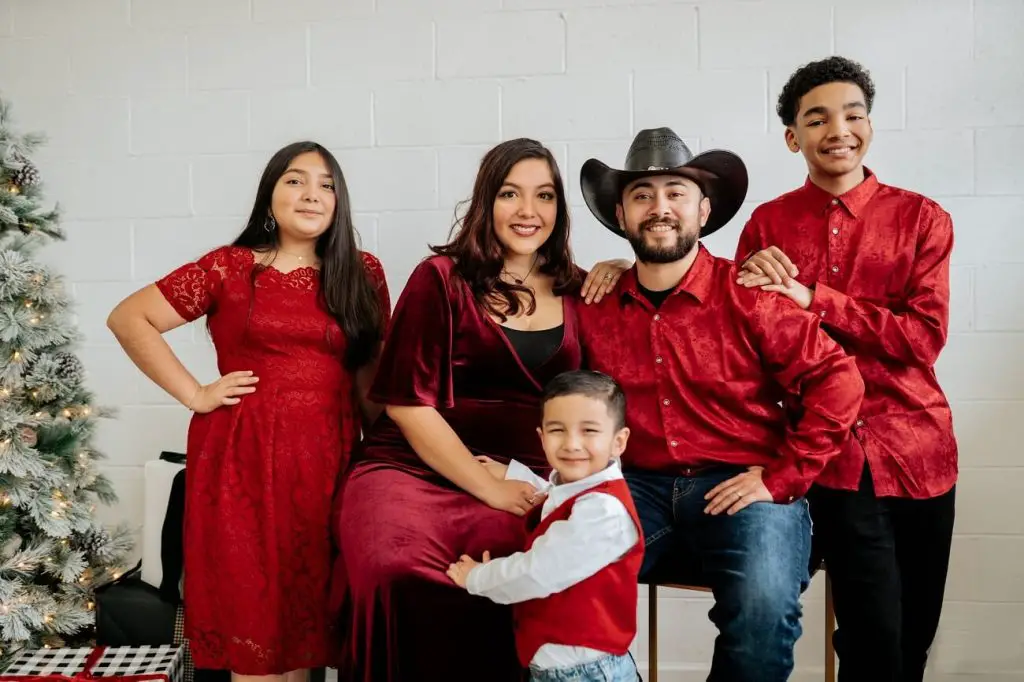 With colorful dresses and a beautiful backdrop, some dresses highlight so much potential. The answer is the matching quality of dresses. While nature provides its beauty, the matching outfits during the photo shoot amaze us. You can wear breezy dresses, skirts, rompers that include shirts and bow ties, and some t-shirts that hold a retro vibe.
Family outfits with matching clothes are great to look at
Matching outfits look great with a solid color backdrop
Casual Family Photo Outfits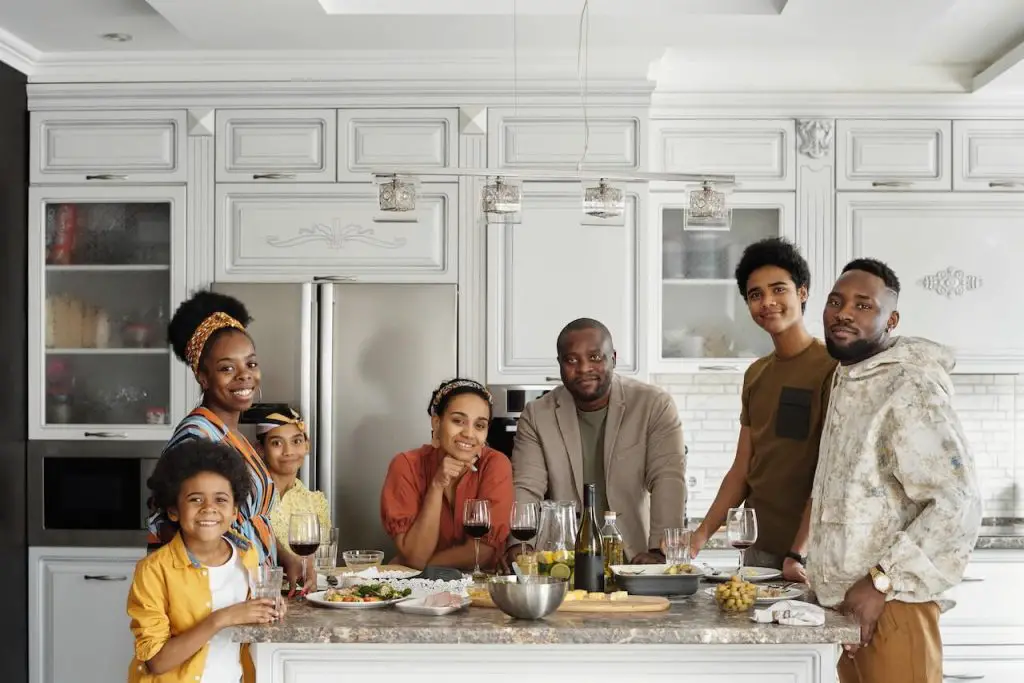 When you don't have enough time for the styling of your clothing, you can simply wear some casual dressing for the family photo poses. Generally, casual outfits provide a more natural and candid approach while you're shooting. You don't need to worry about complicated outfits.
Wear casual outfits such as jeans or comfy shirts
Jeans or T-shirts also work fine in casual wearing
Black and White Outfits Family Photos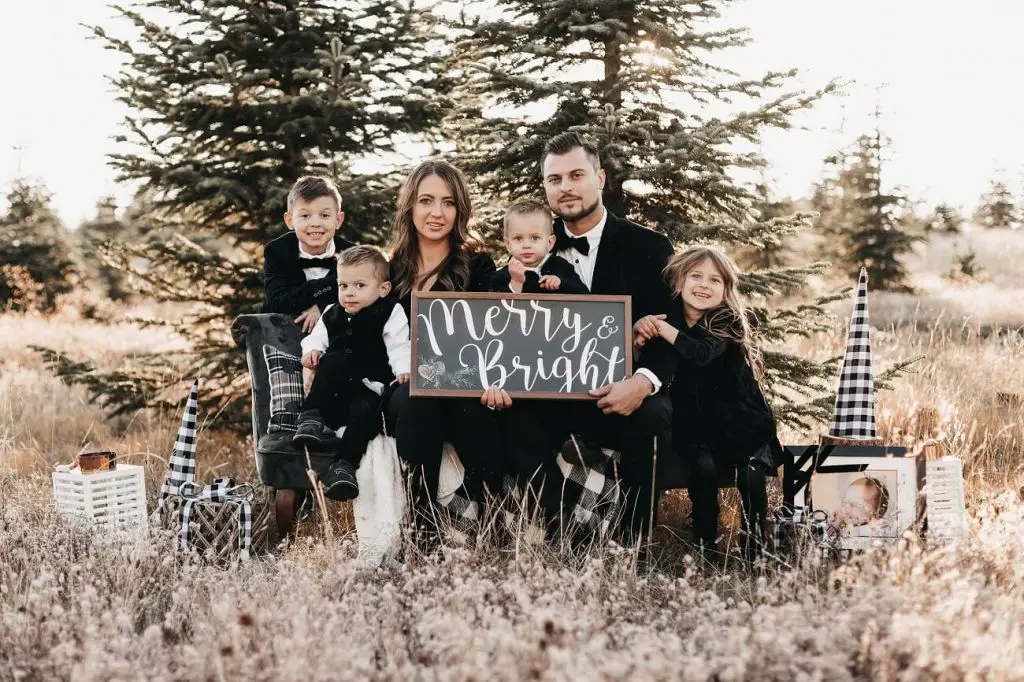 This time black and white outfits for the family photo shoot. Black and white outfits are not very much stylish, but you can think of making the black and white outfits more eye-catching. As black and white contains the only solid color or patterns on your clothing, it looks simple, but with the great photo shoot, it looks amazing.
Wear a white t-shirt, tie, waistcoat and jeans for men
White top and jeans for women
Maternity Family Photoshoot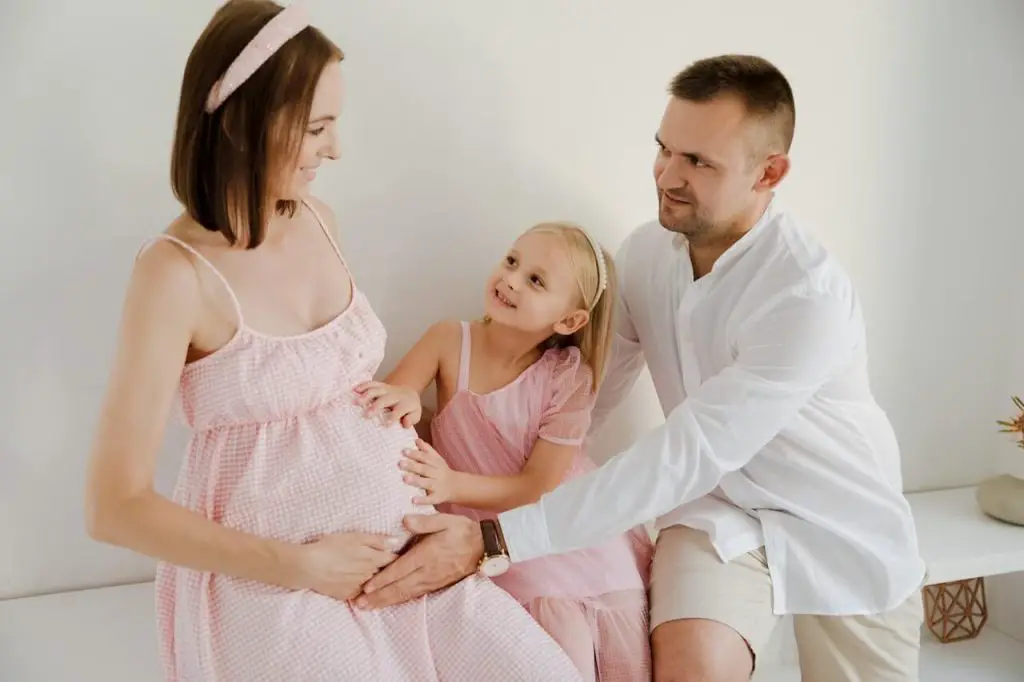 A Maternity family photoshoot is all about showing your bump. This type of photoshoot shows your beauty and your gorgeous new shape of you. Don't wear too many clothes or baggy clothes. Let's see what to wear for this photoshoot.
A fitting body-con dress to show off the shape of your body
Lingerie or open-buttoned shirt or cardigan
Bandeau with jeans and a top
Newborn Family Photo Outfits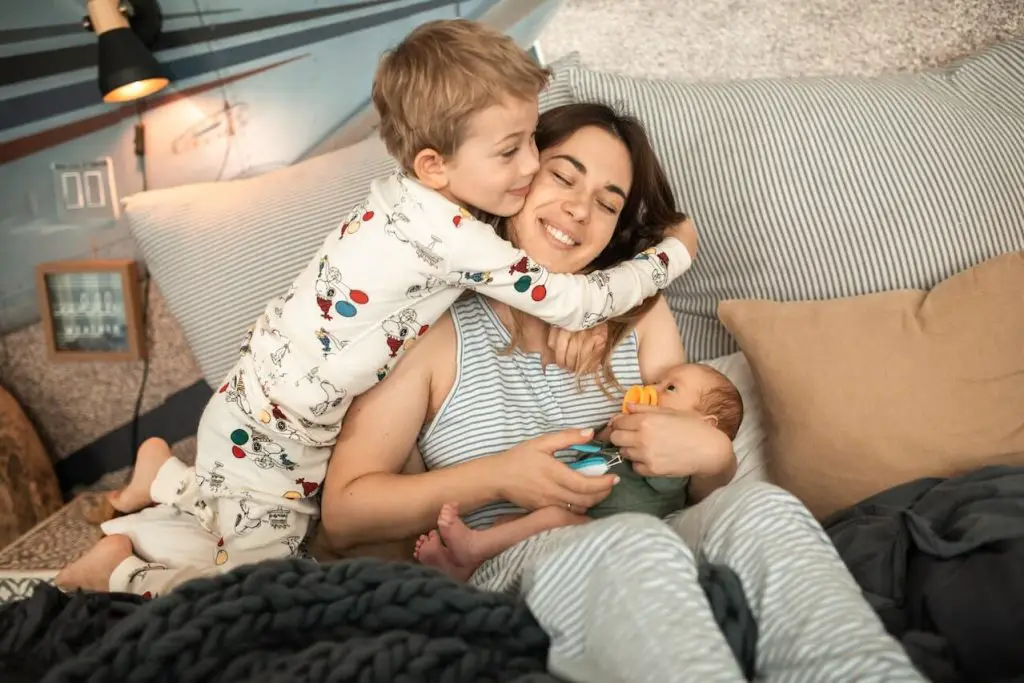 If you are not sure what to wear on newborn family photo outfits, here's something we can suggest. Newborn babies look amazing in photos if the picture's shooting is accurate. You need to be picky while choosing shades and colors for outfits to be more natural.
Cream shades and white clothing gives your baby a good compliment
Neutral colors and pastels in the summer session provide a soft look
Don't wear black and white color outfits; it looks harsh on a newborn baby
Large Family Photo Outfit Ideas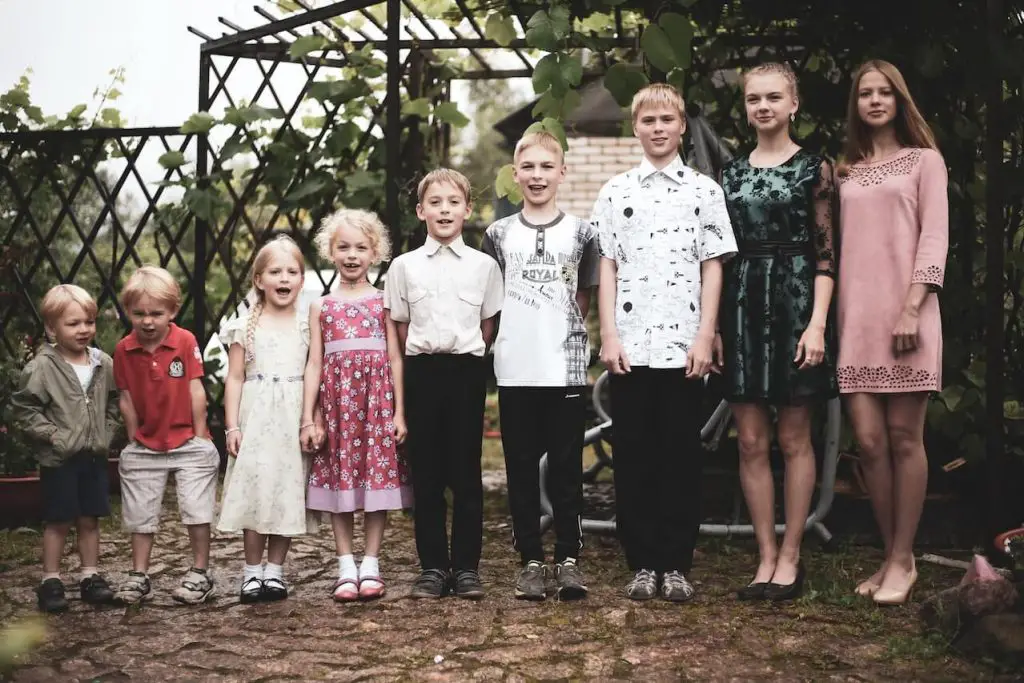 With the large family photo session, you can show off your family's moment and personality with fun and unity. The large family photo outfit ideas are simple and easy; also, the outfits are comfortable to wear. Pick simple and dress up simple clothing for the large family photo outfit.
For a large group of people, wear matching T-shirts
For beach shooting, try white and light khaki colors
Try pink and blue colors for all and neutral or yellow for one or two
Family Feet Photo Ideas
Family feet photo outfits are not very much important as you need to show the feet only with rounding, sitting, or sleeping in a row. You can casually wear jeans or sleeping outfits or go outside and capture family feet photos.
Feet photos don't need to be colorful but the background may get blurry
Focus on the feet and take portrait shots 
Family Holiday Photo Outfit Ideas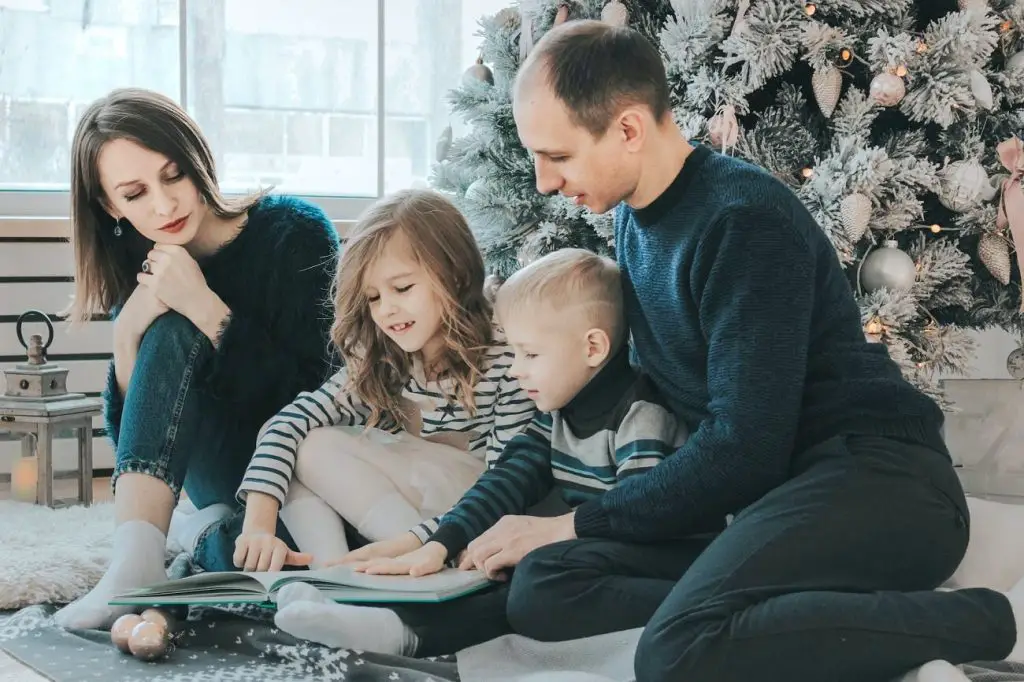 On holiday, your photo shoot can be special with colorful outfits. The holiday always requires a special touch for a photo shoot. While you arrange for the holiday photo shoot for the first time, always wear mix colored outfits. Here are some outfit ideas for a holiday photoshoot
Wear red on Christmas holiday and mix with white khaki or black
Dark colors lie black and grays are excellent. Also, pink colors are great as well
Rainy Day Family Photos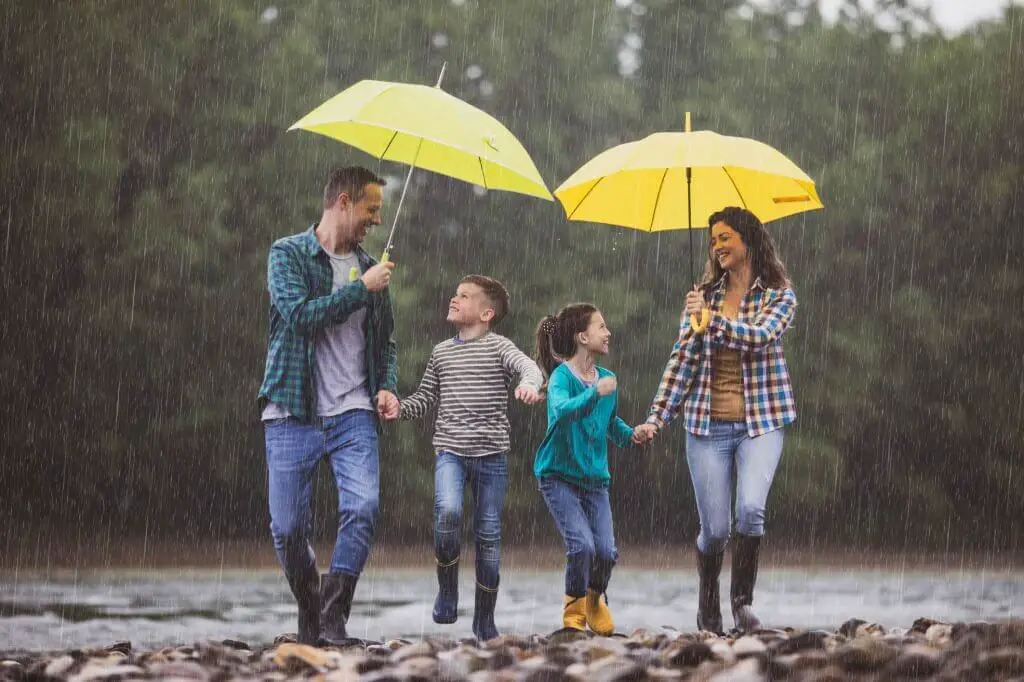 A Rainy day photoshoot has something unique that captures the moment with bright light. With diffused sunlight and overcast condition, your photos provide great pictures for rainy day family photos. You can try the light and solid color outfits for a rainy day.
Wear a sky blue shirt and jeans, a navy blue shirt
Kids quarter pants, t-shirt, jeans
Girls wear a white top and white jeans on a rainy day
Neutral Family Photo Outfits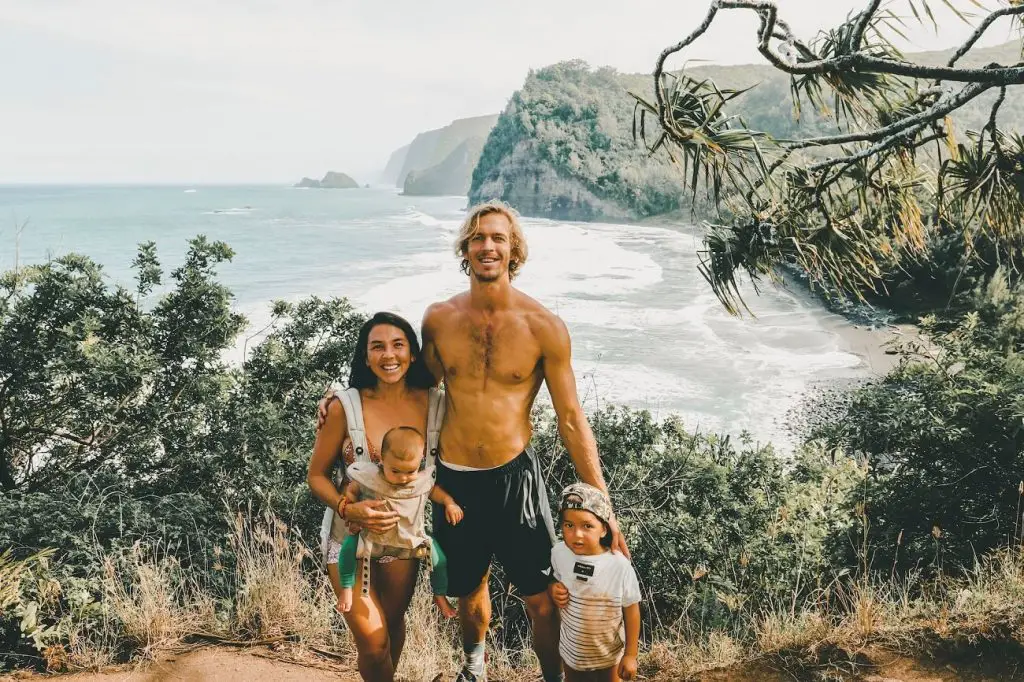 Light and bright is the color for neutral outfits. The light, bright, and little different colors for your kid's clothing look great. If you don't want to go outside for pictures, a white room with drop cloth is an amazing way to create a light neutral backdrop.
Neutral colors are great to look at while you wear light colors
Don't wear too bright colors while neutral family photo shots are taken
Farm Family Photoshoot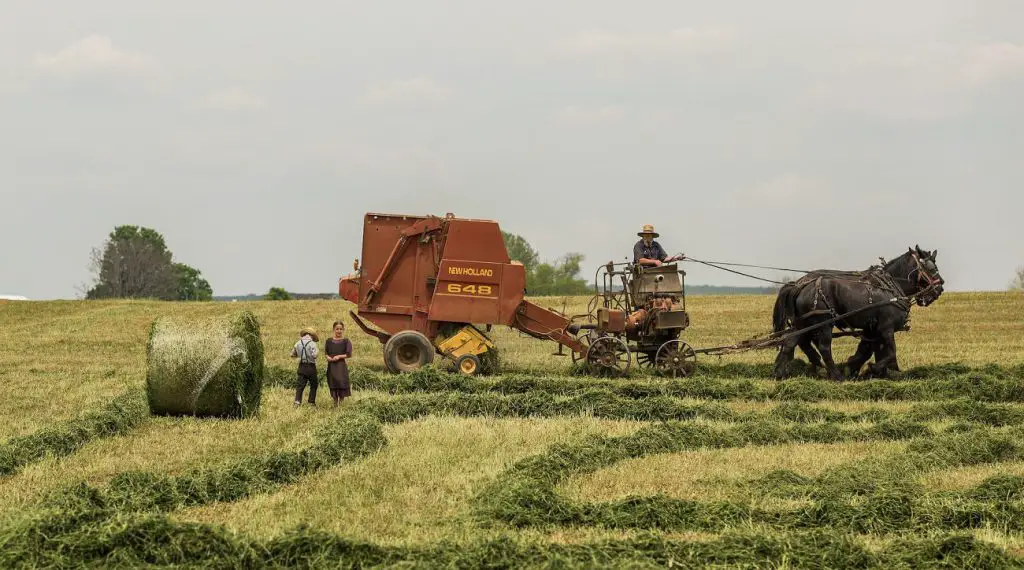 Farm family photoshoot outfits are quite simple but stylish. The farm photo session takes place outside, especially around the farm and animals. So, always choose boots or toed closed shoes; if you're around the horses or cows, remember to wear reasonable length and something that you feel great.
Take outside shots for farm family shoots
Shoot with natural greenery shots for a more improved shot 
Funny Family Photoshoot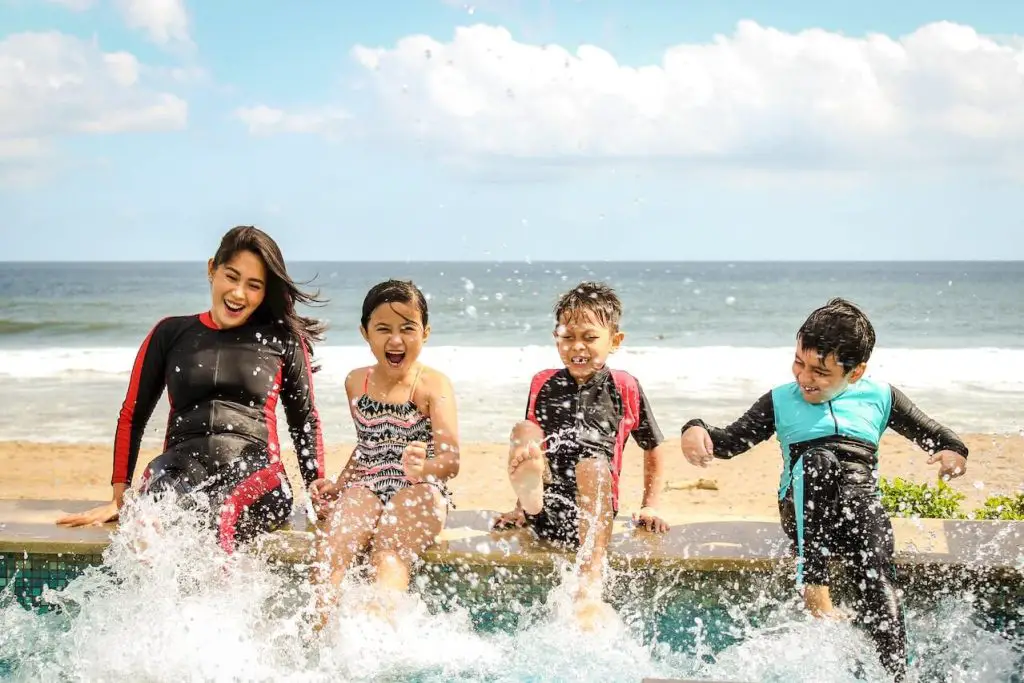 This type of photo shoot is always welcome to capture as the family presence is there. A funny family photo shoot requires colorful and vibrant outfits that highlight the fun part of the image. So, choose blue or striped red colored shirt jeans with boxer shorts for younger ones to make your images more fun.
Wear fun shorts and have fun at the same time while shooting
Take younger children with you for more fun takes
Family Road Trip Photoshoot Idea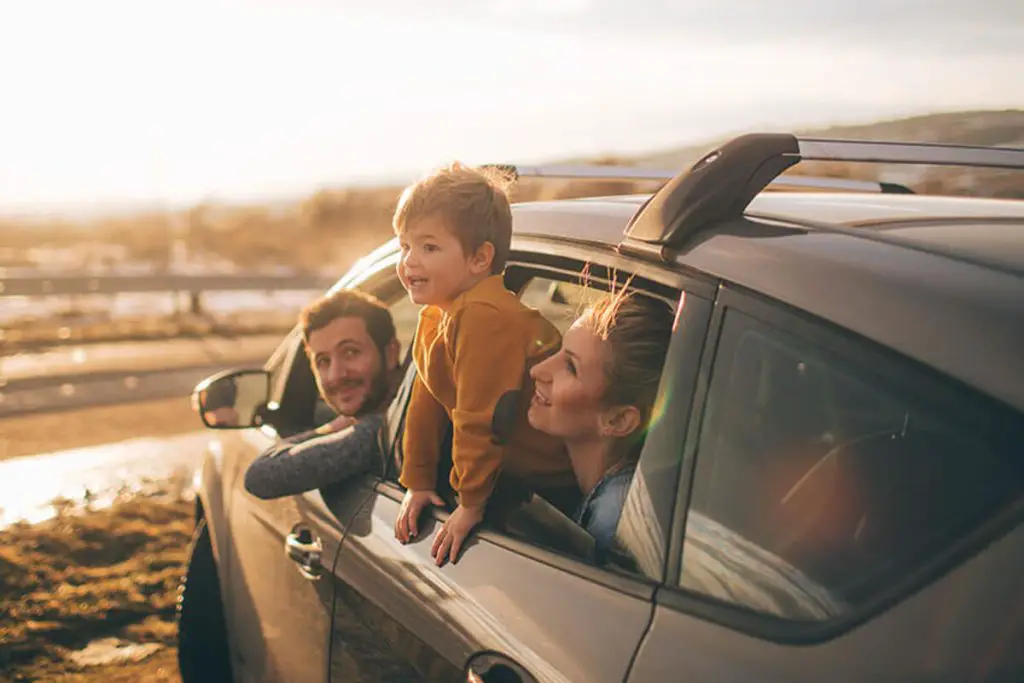 A road trip photoshoot is quite interesting. As road trips include long journeys, you need to wear something comfortable for you. Wear half jeans or quarter pants with a blue or white colored shirt to wear all the way through the journey. This looks great on the photoshoot as well.
You may halt at a place on your road trip to shoot photos
Don't wear too much heavy or stuffed clothing on a road trip
Family Photoshoot at Kitchen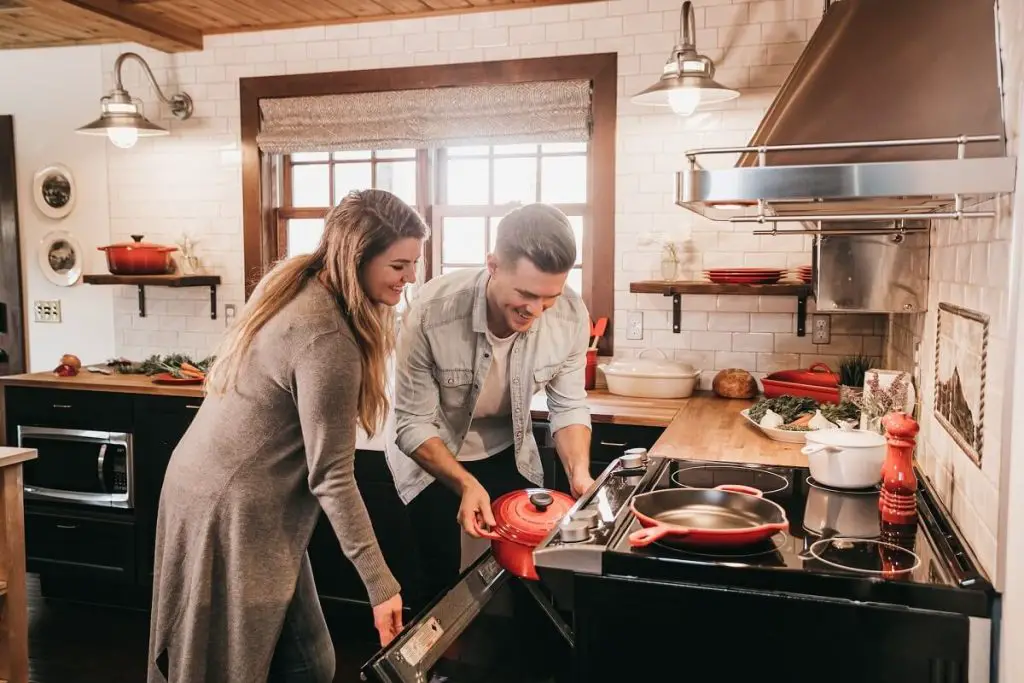 The kitchen family photoshoot is quite impressive as it contains simple outfits. You can wear jeans with casual T-shirts, girls with jeans and a top, and kids can wear quarter shorts and a yellow or brown colored t-shirt for a family photoshoot in the kitchen.
Kitchen photoshoot requires the utensils and stuff to be organized
Wear casual clothes for the kitchen shot, don't wear too much bright clothing.
Baseball Family Pics Ideas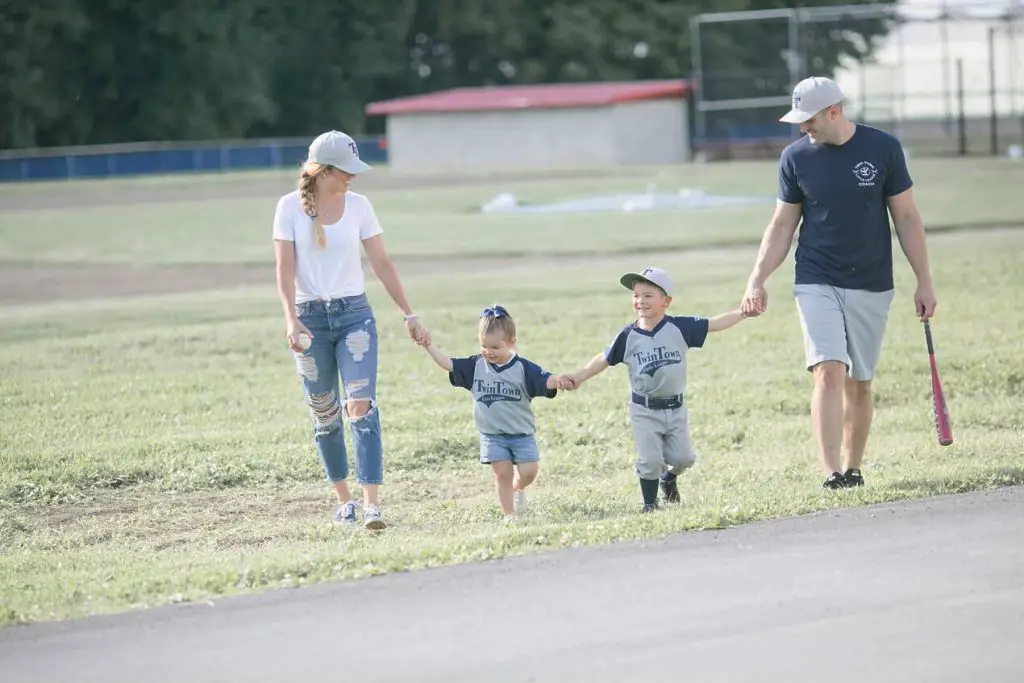 Baseball family pics are interesting as it includes solid color and great clothing practice. One family member holds the baseball with baseball outfits, and the rest of them can wear a t-shirt and casual pants. While the baseball photo shoot outfits will be simple, it looks elegant.
Visit the baseball field and take the shot there
While you have the chance take cheerleaders to have colorful photos
Picnic Family Photoshoot Idea
The picnic family photo shoot is absolutely fun and contains more fun and great moments to capture. Picnic family photo shoot outfits are variable. There are different kinds of outfits that families or people like to wear
Prioritize blue or solid color outfits on picnic family photoshoot
Striped shirts and shorts would suffice
Urban Family Photoshoot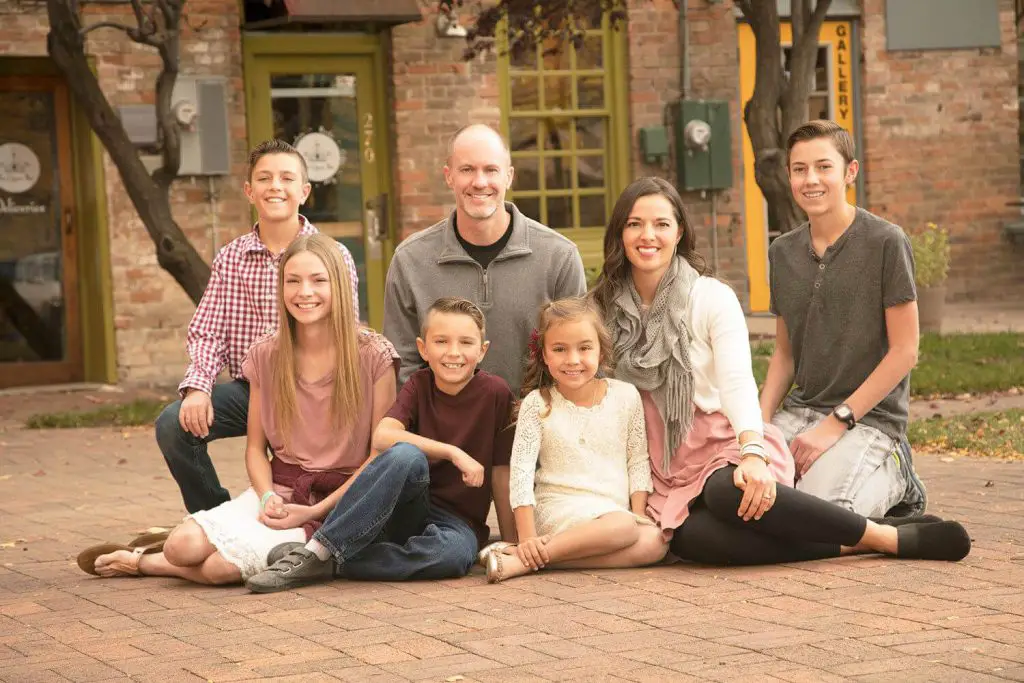 Urban family photoshoot requires you to be casual and edgy and be yourself in the portrait. Your family photo shoot doesn't need to be too casual or stylistic. Rather, you need to adapt your own style in a photo shoot.
Choose the casual outfit and be minimalistic
Choose bold patterns, denim skinny jeans, and perfectly selected accessories
Stacked up Family Photoshoot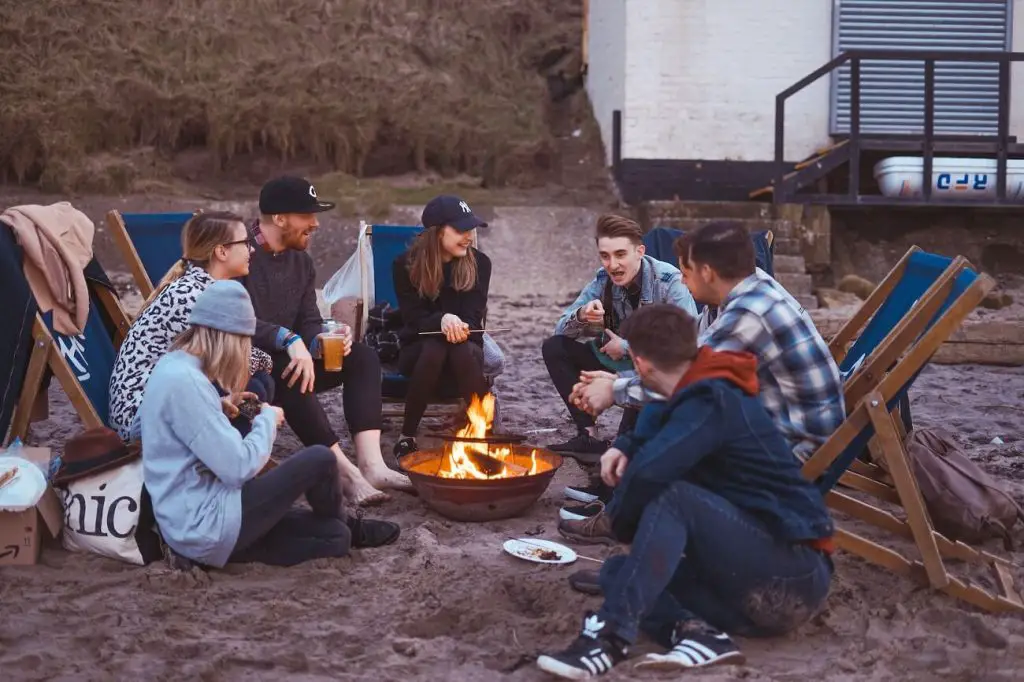 A stacked photo shoot mainly captures the people snuggling while standing and sitting on each other; these are the poses that form in a stacked photo shoot. You can wear casual dresses like jeans, tops, t-shirts and more. Besides, you can try-
Wear a comfortable outfit that won't be irritating against each other while stacking
Choose colors, and make-up according to the surrounding, so it takes good photos
Show Love During Your Family Photoshoot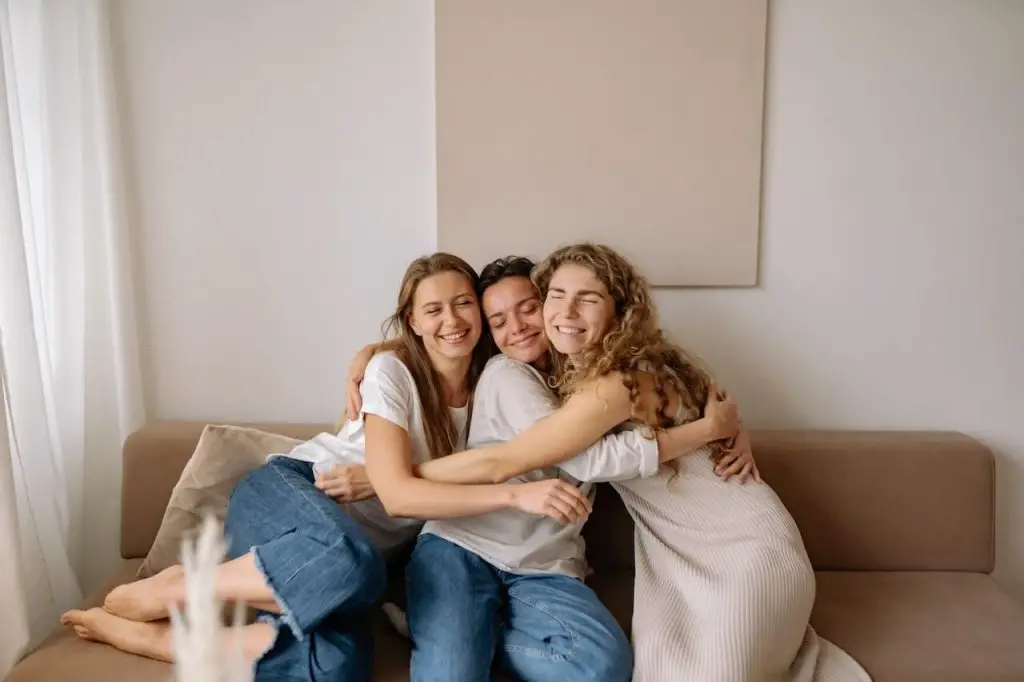 While on a photo shoot with family, show your gratitude and love for the whole family. Take the best position to capture family photos. Your smile, happiness, and love for your family will make the photoshoot more memorable.
Take family once in a week and take a photo shoot.
Make the moment memorable while showing gratitude and love for everyone
Read Also: Seasonal Family Photo Ideas – Best Family Photo Themes to Try
FAQs
What are the best colors to wear for family pictures?
Neutral colors are the most acceptable colors for family pictures. Natural or neutral colors are taken when your take photos outdoors.
What clothes look good in family pictures?
Coats, beanies or scarves, and sweaters look very appealing for family photos. Use collared shirts for boys and collared shirts with a sweater for girls.
What should you not wear in pictures?
Simply, you should avoid big patterns and logos in your t-shirts in front of the camera. Don't wear too many tight outfits.
What colors should you not wear in pictures?
You can wear any color outfits you want, but keep in mind that you should avoid neon colors. Also, make sure you don't use black or deep blue colors.
What should I wear for a large group family photo?
A simple and large family photo requires everyone to dress up in solid neutral colors, and you don't need to choose vibrant outfits.
What should I wear for outdoor family photos?
Look for the weather conditions. Make sure you don't feel uncomfortable during the photo shoot. Earthy and neutral colors are an excellent pick for outdoor photoshoots.
Conclusion
We hope the family photo outfit ideas inspire you to the photo session next time. Always remember that you need to be confident enough and find the proper outfit to get a delicate and detailed family photo. Use our ideas to form a great photography experience.