Are you searching for a way to combine your creative thoughts with different shapes, colors, and forms to turn them into creative art?
Look no forth! Following this article gives you exciting and professional creative indoor photography ideas with examples.
Why do you choose indoors?
Indoors is the best place to polish your creative techniques with camera settings. Also, you don't need to invest in the outing.
Sounds encouraging, right? Without any delay, let's get started!
What Are Creative Ideas for Indoor Photography?
Imagine a still-life photo representing a fruit-dropped splash using a transparent water glass. All these thoughts are a formation of your creative thinking. And indoor is the best place to implement your ideas and polish your skill to shoot like a pro.
In short, creative indoor photography ideas are all about creating a specific mood and theme by combining different techniques like shapes, colors, props, artificial lighting, arrangements, etc.
Do you want to enlighten your creative thoughts? Let's start together with some fabulous and breathtaking indoor photoshoot ideas below.
Examples of Creative Indoor Photography Ideas
Different types of photography have their own specialty that requires photography settings and important elements of knowledge to portray that uniqueness. 
Are you ready to portray your hidden creativity by implementing the best indoor photography ideas?
Without further ado, let's head over to the next section!
Creative Indoor Portrait Photography Ideas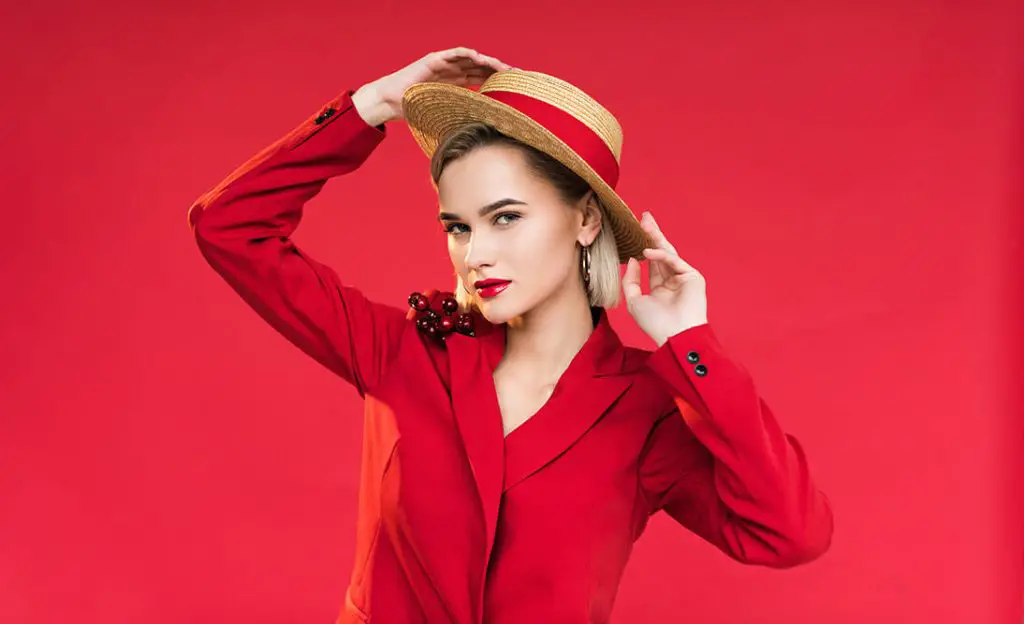 Portrait photography represents the subject's essence, like personality, identity, and attitude. Here, different backgrounds, lighting, and posing play a vital role.
But when you want to portray artistic thoughts with your creative and unique feelings and expressions is known as creative portraiture.
Want to redecorate yourself and draw a storyline?
Explore the setup for indoor portrait photography below:
Background – Fluffy rug, tile, brick wall, seamless paper, aluminum foil, vinyl, etc.
Space – large window, front door, or other spaces for getting natural light.
Backdrops – solid color, white seamless, black, paper chain, textured, etc.
Light – ring light, Christmas light, fairy light, butterfly light, etc.
Note: Ring light is the best choice for influencers to promote products on Instagram or Pinterest.
Other elements –  smoke bombs, mirrors, droplets of water, colors
Style or Poses Ideas for creative portraiture you can implement:
Bubbly poses using bubbles or bubble gum.
Sunset pose using sunset lamp (trendy pose all over TikTok)
Flower power pose 
Feeling fruity pose using zesty fruit, milk, etc. (inspired from Pinterest)
Shadows pose to add drama, evoke emotion, etc.
Playing with light.
Fairy tales pose.
Pet poses.
Pro Tip: You can also try –
Recording studio for photographing musicians.
Atelier for capturing an artist.
Personal office to highlight a story of an interior designer.
Indoor Photoshoot Ideas for Female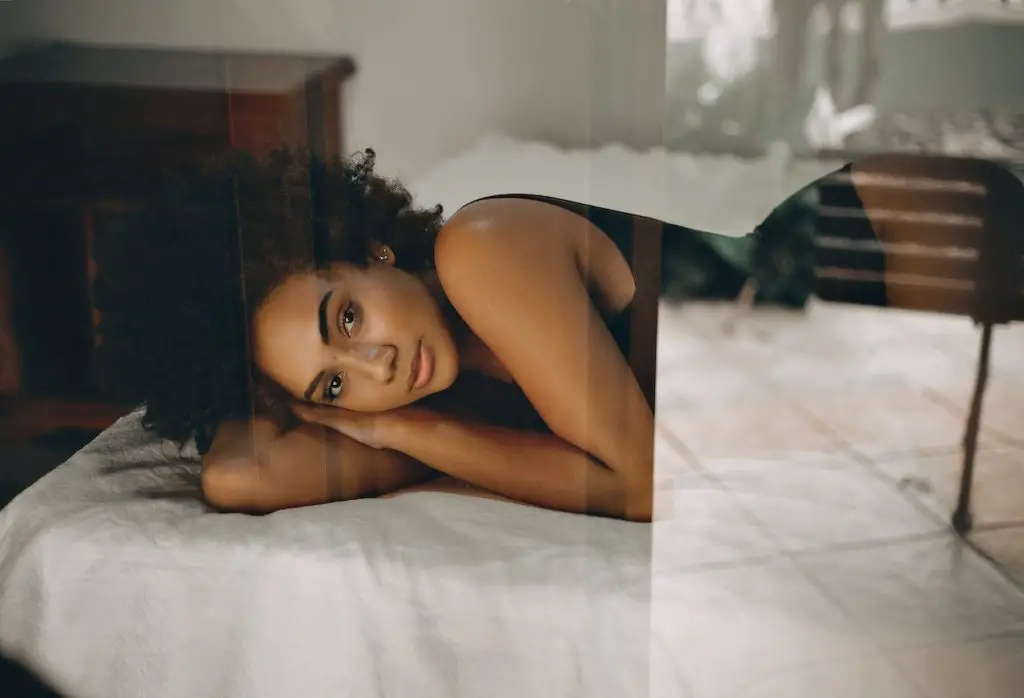 Are you looking for some female portraits or pose ideas to highlight women like a pro? The indoor is the best place to reveal your creativity and experiment more.
Let's get started with awesome photography ideas for indoor female portraits or other poses without delay.
Props – different products, furniture, etc.
Background – depend on your theme.
Light – butterfly, clamshell, broad, and narrow lighting.
Try some fantastic ideas and themes as mentioned below:
Try some classy photoshoot ideas.
Makeup, jewelry, or product promotion photos.
Lifestyle photography.
Indoor Photography Ideas for Men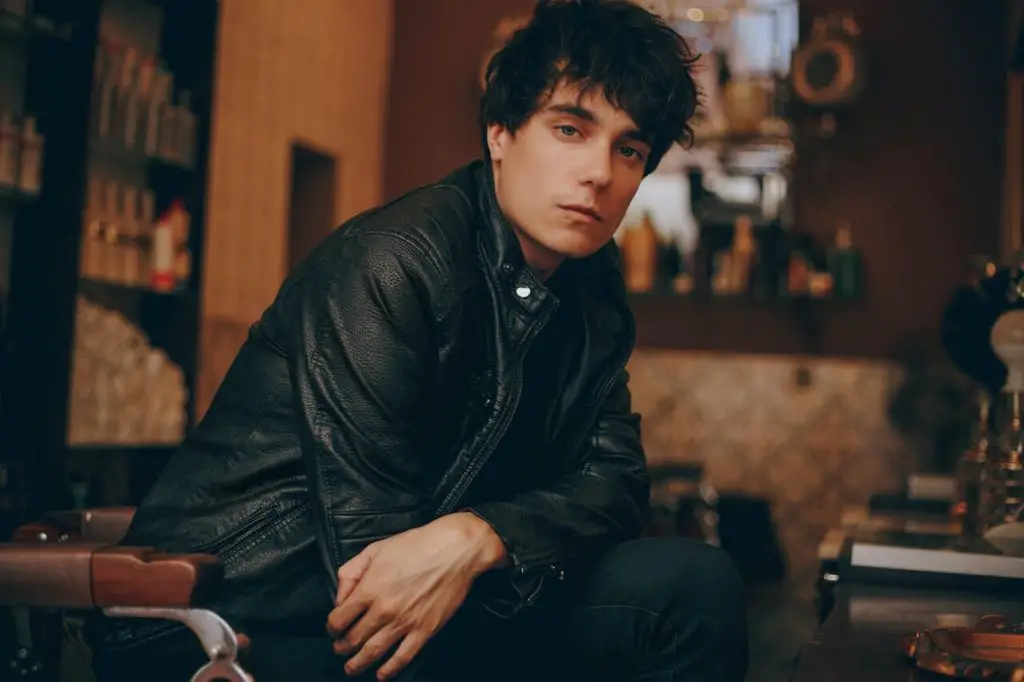 Are you dealing with male fashion or portrait photography? It might be an exciting journey you want to try. That's because you may be familiar with women's fashion. 
Not to worry, it's all about planning and composition. Let's look at some innovative shoots of men. 
Placing hands in pockets.
Adjusting an outfit.
Gymnastic look.
Brand promotion theme.
Posing with a prop.
Performing an activity or moving fast.
Curious about exploring some authentic setups? Follow the guide below:
Light – studio light or other as per your storyline.
Background – solid background for men's portraiture.
Props – you can add different props if required.
Indoor Couple Photoshoot Ideas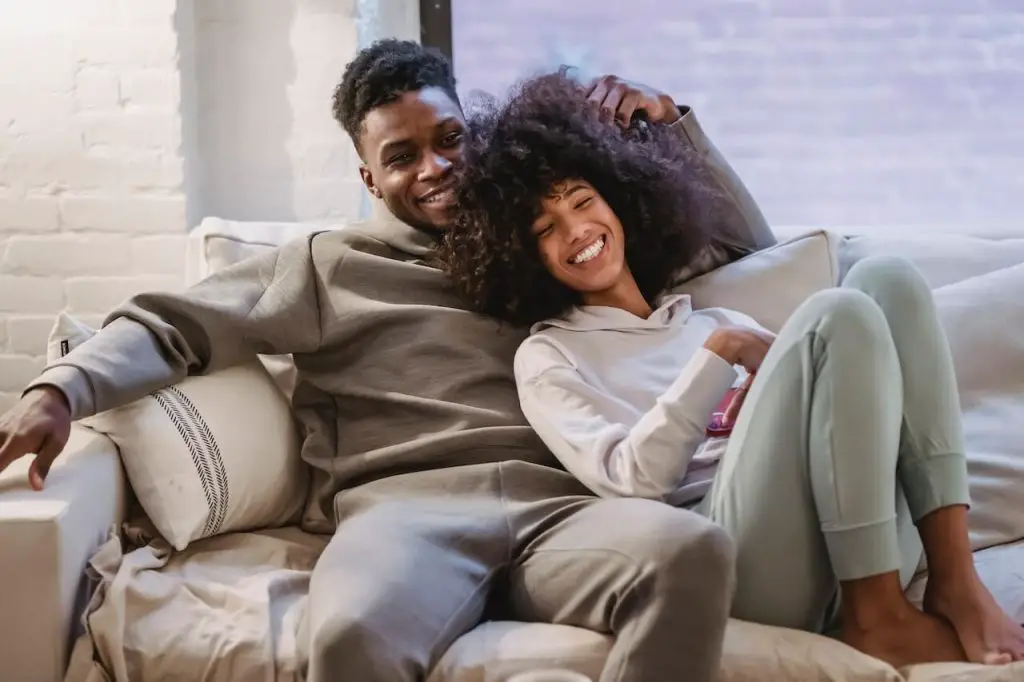 Couple photography sessions with different kinds of couples give you unique ideas and stories. 
But when you want to narrow down a story that represents the power of the moment, the sparkle of a couple's eyes, feelings, intimate love, romance, etc., these themes represent creative couple photography.
Do you want to try indoor couple photoshoots implementing your creative ideas? Let's look at some vital setup and themes below:
Props – cycles, love balloons, books, smiley balls, soft toys, flowers, etc.
Background – colorful paint wall, solid color, etc.
Backdrops – blanket, clothes, flowers, frame, etc.
Lights – fairy lights, lamps, candles, spotlights, twinkle lights, etc.
Spots – kitchen, home library, bed, or any favorite areas around the house.
Themes for indoor couple photoshoots:
Recreate some precious moment (candlelight dinner or other)
Classic pillow fight
Rain movie scene 
Play light on the face using fabric
Food cooking scenario with fun
In your natural habitat
Laying on a bed of flowers
Fun with pets
To tell a story, use crafty and hold-up boards
Baby Indoor Photoshoot Ideas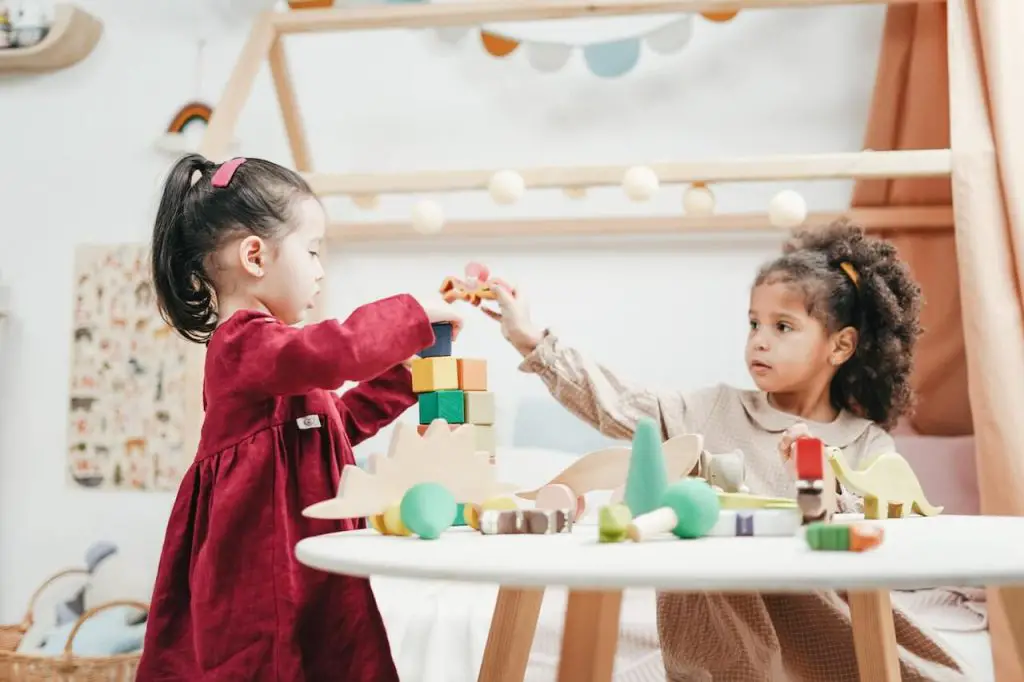 Baby indoor photography captures newborn babies, usually two weeks old or less. We all know that baby or kids photoshoot requires more dedication and time to shoot. But in the end, you become a witness to those precious and lovely moments.
Do you want to capture newborn portraiture in a creative way that freezes those moments over decades? 
Let's look at some newborn indoor photos setup below: 
DSLRs and mirrorless cameras – are the best fit for a newborn.
AF-C or Al-Servo focus mode – to cope with the distance when the baby crawls or moves.
Position – Swaddling, womb, side-lying, back lying, etc. 
Schedule – you can choose feeding and nap times for shooting.
Props & Accessories – Layering blankets, towels, baskets, nests, flokati rug, and others.
Backdrops – Wood, solid, seamless paper, posing fabric, prints, and themes.
Check out some incredible styles or poses to shoot like a pro:
Wrapped up with colorful clothes, hats, or open-up poses.
Mother or Father Embrace poses.
Face to Face poses (Child with mother or father).
Mother and child are sitting on the bed pose.
Hand Comparison pose.
Three Hands together (father, mother, & child)
Baby feet in adult hands pose.
Newborn with older siblings or family
Baby & pets pose, etc.
Note: Between 12 & 16 weeks is the best age for baby photoshoots depending on children's neck strength development.
Indoor Family Photography Ideas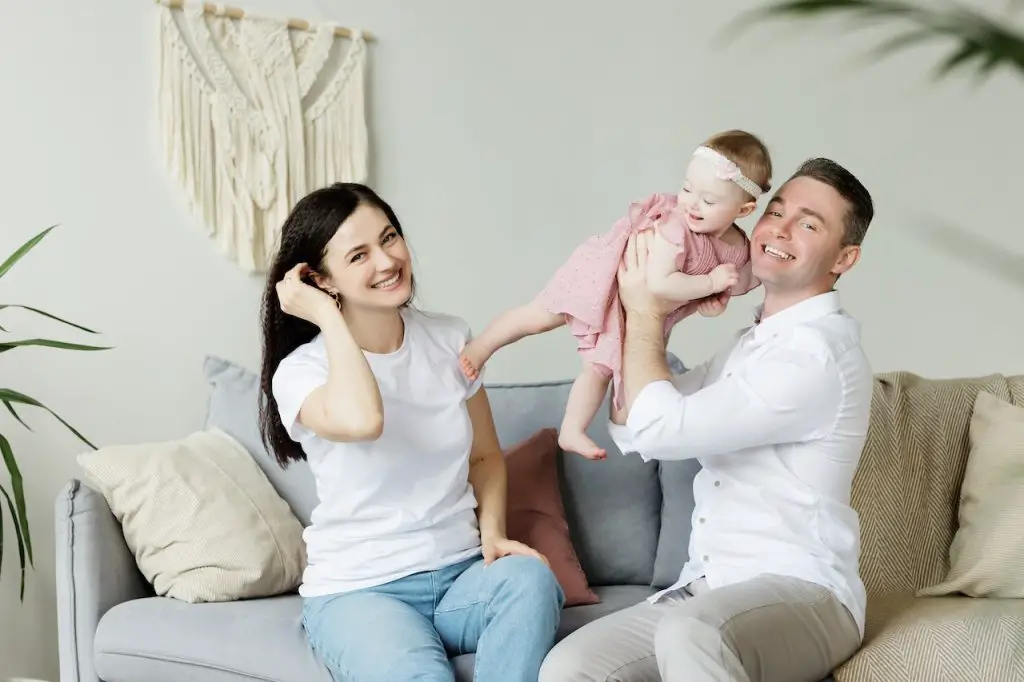 Time flys as per its nature. From children's growth to older ages, everything is moving faster. 
But with family portraits, you can frame those sweet memories and bonding, highlighting the beautiful story of the family's journey. Also, you can add your creative thoughts and ideas to make those moments extra exciting and authentic. 
Feeling excited to shoot fabulous, unique, and most popular indoor family photos? Head over below to get the ideas about some necessary setups with themes:
Light – artificial light, LED lights, etc.
Props – balloons, teepee, board games, cards, toys, etc.
Background – solid color, dark wall or room, interior any room, etc.
Backdrops – paper plates, frames, chalkboards, etc.
Decoration – depends on your theme or story, like occasion, unity, fun, etc.
Theme ideas you may implement to create a creative outlook:
Cinematic scene
Use shadow
Underwater with kids 
Family ties with newborn or older, creative mom and son photoshoot or dad
Happy feet
Kitchen cooking pose with kids
Kiss fountain (father, mother, babies)
Family and I theme (Showing Generation)
Indoor Maternity Photoshoot Ideas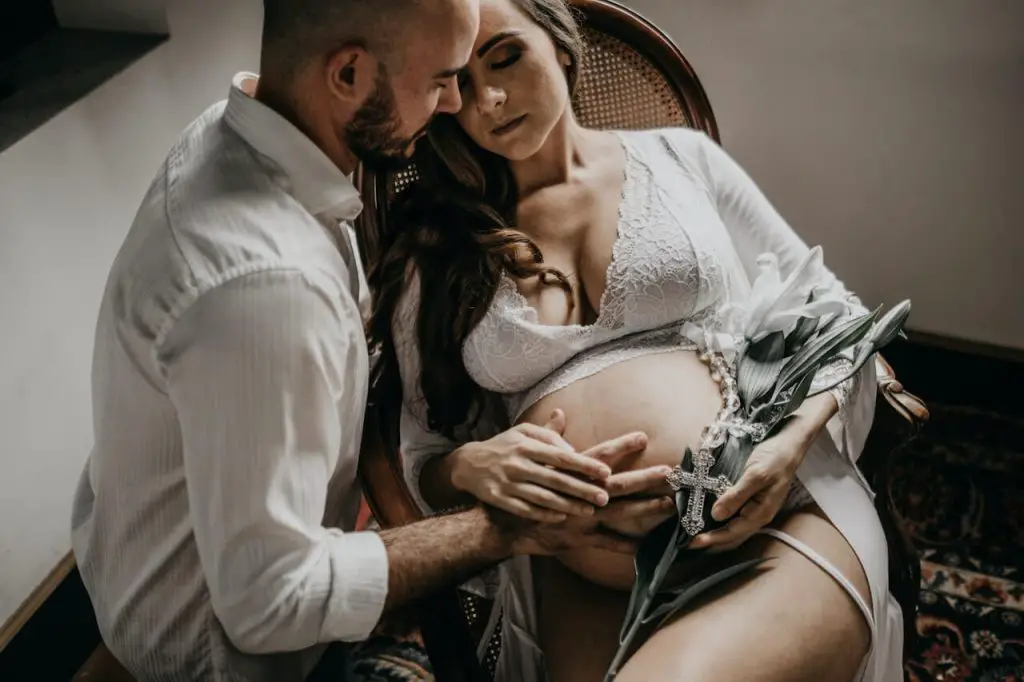 Maternity photography is a beautiful opportunity to capture the changes in women's bodies, minds, and emotions right before the new baby's arrival. 
And the most challenging part is to ensure her comfort and highlight her confidence in becoming a mother. For an indoor maternity photoshoot, you can choose any area in your home, like the living room, bedroom, baby nursery, and so on.
Curious to capture the magic of pregnancy with different framing and composition styles? 
Below are some tips that help you shoot professional-looking shots of that baby bump.
Props – baby sneaker, sonogram, letter board, flower wreath, halo crown, toddler t-shirts, etc.
Backdrops – pleasing art pattern flower Background, soft colors Background, retro wood door, vintage blue wall, winter snow, baby shower backdrop, etc. 
Light – ample soft light, fairy light, gliders, etc.
Schedule – most couples start planning around month seven to month eight. 
Outfit – comfort & soft fabric gowns, clothes, tops, bodycon, and others that give her relaxation.
Theme or poses for maternity indoor photography ideas at home.
Blank and white theme.
Play with silhouettes.
Documentary shoot with siblings, other family members, and pets.
Experiment with different angles.
Butterfly, queen, or shadow theme.
Use baby's nursery.
Indoor Fashion Photography Ideas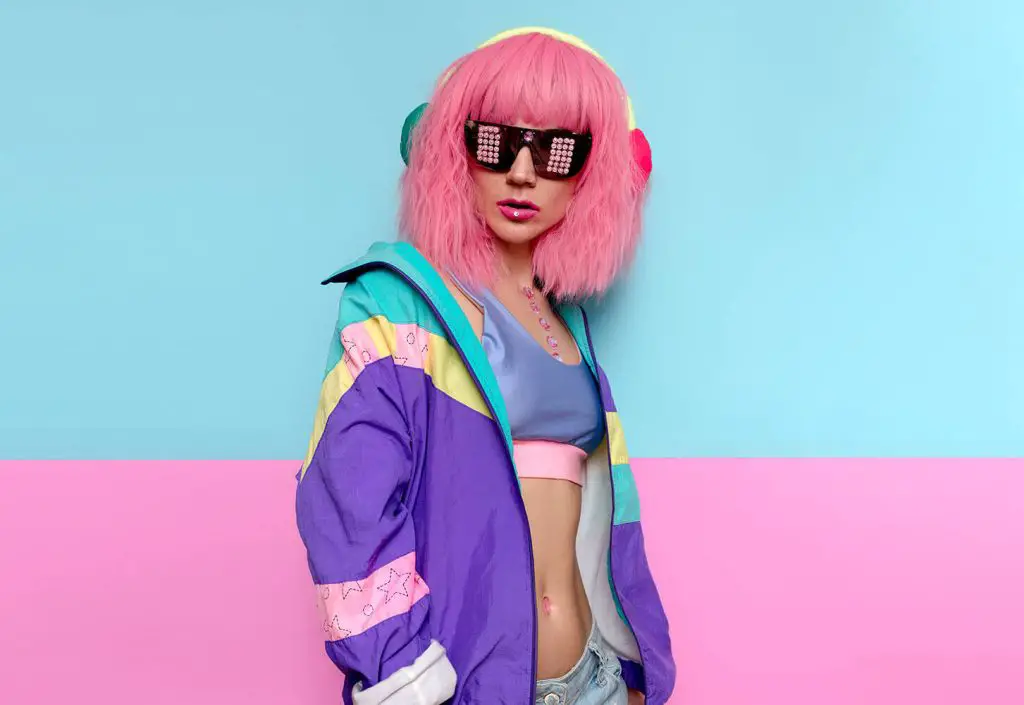 Fashion photography is fun and is dedicated to documenting clothing, accessories, beauty products, the skill of the designer, etc. Here, you can also narrow down a creative lifestyle photography series. 
But with a unique and creative theme, you need to add more condiments to spotlight the items that evoke buyers to shop. Wanna tend to take your creative fashion photography to the next level? 
Check out some simple indoor photography ideas and setups to design your ideas:
Location – apartment with good natural light, hotel room, basement, cafe, restaurant, pool area, etc.
Backdrop – circles, squares, other geometric shapes, curtains, texture backdrop, etc.
Background – neutral and toned-down backgrounds like a plain wall, stone wall, antique building, etc.
Light & accessories – fairy light, LEDs, softboxes, umbrellas, reflectors (if needed), etc.
Props – accessories that stand out, antique items, musical instruments, flowers & plants, boxes (to show artistic side), seasonal items, etc.
Style or poses for expressing your hidden artistic and creative mind.
Classic black and white to highlight the artistic theme.
Use reflections (not for advertising photography).
Try some unconventional styling.
Editorial fashion photography to tell a story.
Play with the model's attributes.
Try to portray an artsy look.
Luxury, romantic, sweet/tender, spotlight product, and other poses.
Pro Tip: To make your fashion photography shine, you can play with different lighting effects, post-processing, and camera settings. 
Indoor Conceptual Photography Ideas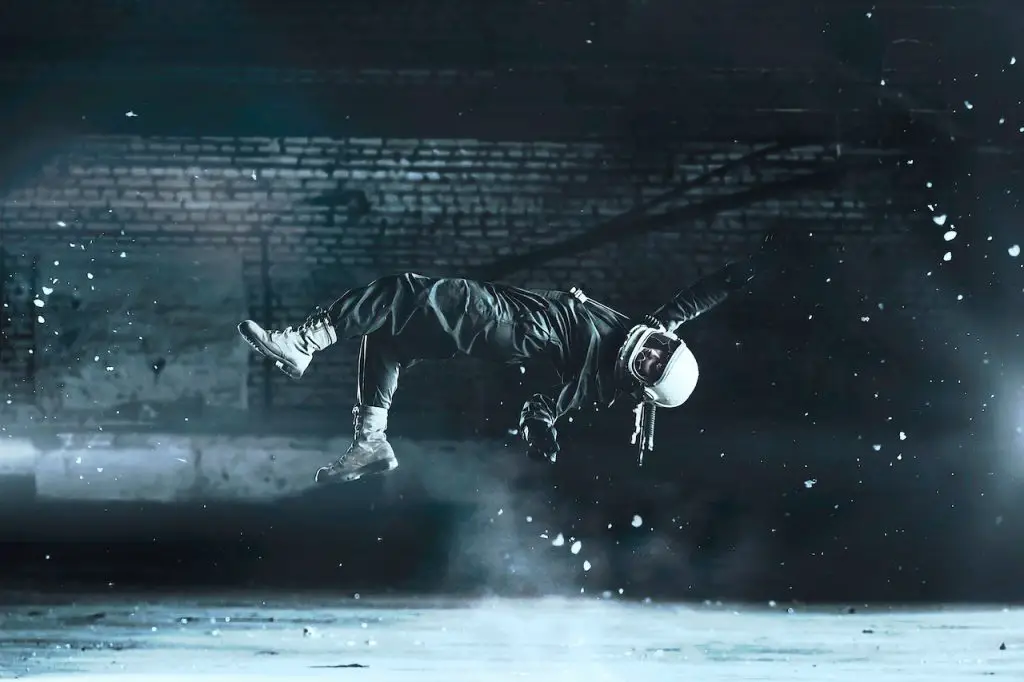 The most exciting art is conceptual photography, in which you can convey an idea, symbol, theme, or message with a photograph. It's the perfect way to express your inner thought and portray those feelings with creative freedom. 
For this, you have to come up with an original idea so that you can communicate with your vision, and all the magic happens in photos.
Let's look at some beautiful examples with a basic setup of these great indoor photography ideas below:
Props – butterfly, costumes, mirrors, reflection, etc.
Background – solid color, the wall with different art, white or black, etc.
Backdrop – depends on your theme or story.
Light – fairy light, natural light, shadow, lamp, etc.
Location – bedroom, window, or door-side area, etc.
Theme or story for conceptual photography.
Me & Me theme depends on expressing happiness, sorrow, or other outfit comparisons.
Try a reborn theme by creating a bird's nest or others.
You can use different fruits or seeds to express the season's beauty.
Nature beauty, to create the theme, you can use an eggshell and dill, or cups and flowers, or just use your hands to paint green and hold a leave, etc.
Recreation of Childhood dreams using favorite props and equipment.
Creative mess, feel the freedom, time travel, etc. story.
Indoor Mobile Photography Ideas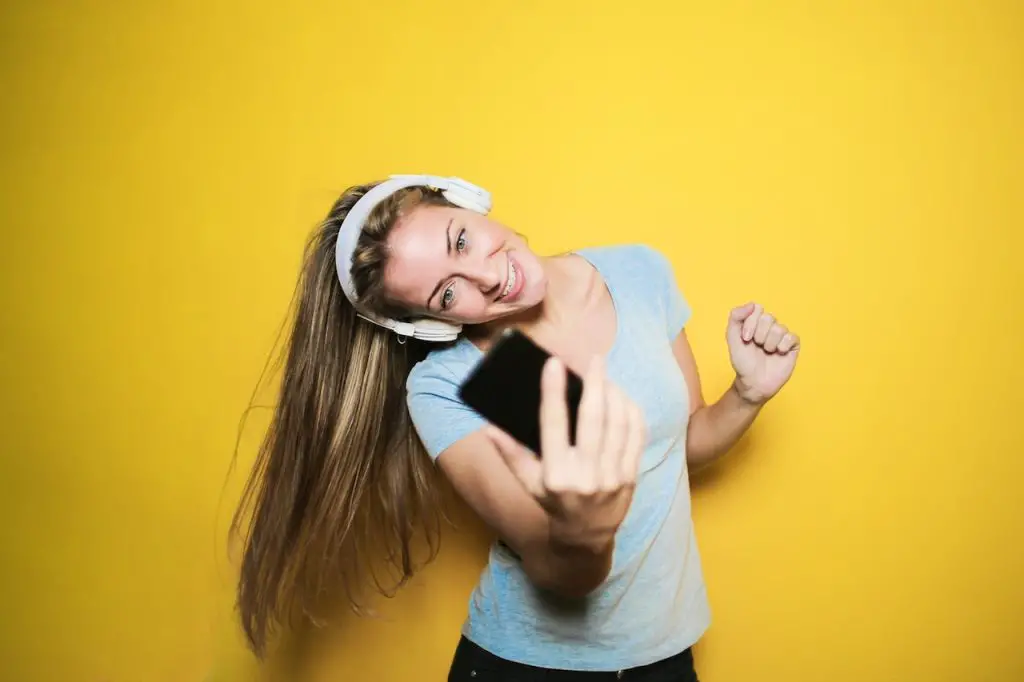 You must be familiar with Instagram or Pinterest influencer's feed and wowed by the quality of photos taken from the phone. This incredible art requires feature-rich technology that gifts high-quality images without too many bells and whistles. 
Also, you should pay attention to proper planning, camera settings, and thoughts to express your inner creative power. 
Do you want to reveal your secret expertise within photos? Check out these excellent tips and setup to express your creativity:
Accessories – glasses, puddles, smooth and shining surfaces. 
Props – bubble machine, confetti, crystal ball, foods, etc.
Background – black or white background, wall, curtain, etc.
Light – glass prism for rainbow portraits, LED smartphone light set, smartphone ring light, light with lens kit, etc.
Backdrop – newspaper (monochrome paper backdrop), paper chains, tissue paper, etc.
Pro Tip: You can also use different third-party apps per your theme or idea. 
Themes or stories for indoor mobile photography are mentioned below:
Mouth-watering Food photography or creating a story.
Look for color highlighting the beauty of dark or other color combos.
Selfie series at home using different props.
Play with reflections or shadows.
Look for symmetry.
Funny pattern creation.
Note: The mobile Tripod is a must-have for outstanding and wow-type photos.
Indoor Model Photography Ideas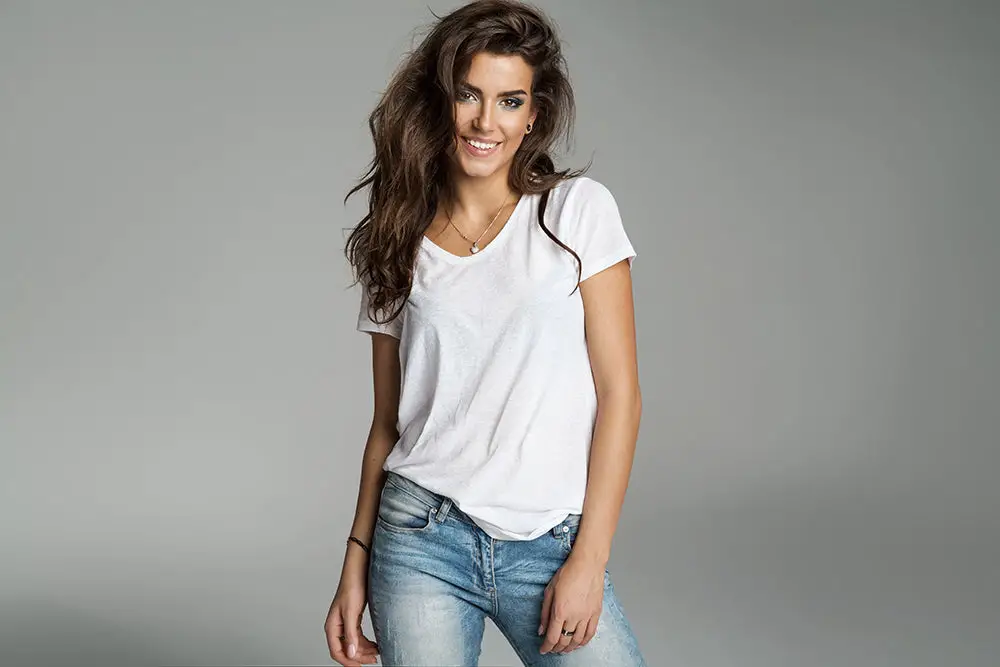 Model photography aims to promote brands, clothes, accessories, or other beauty products. Generally, this type of photo is used in the fashion industry and is also known as fashion photography. 
Also, you can highlight an authentic view with an expression that gives the viewer a better idea and impression of what the actual products look like. 
For this reason, model photography is considered one of the best indoor photoshoot ideas where you get the chance to experiment more. Let's check out some awesome poses or setups to give your creativity wings.
Light – Rembrandt lighting, split lighting, butterfly lighting, loop lighting, etc. 
Props – fairy lights, hats, flowers, jewelry, brand products, etc. 
Background –  distraction-free background.
Backdrop – depends on your theme, emotion, and what you want to portray. 
Professional and industry-demanding poses for model photography.
Hand posing model photography.
Portrait or Close up to express the mood or personality, full frontal face, straightening the neck, etc
Shooting in movement, facial play,
Holding an object and pose.
Hand on hair, cheek, face, etc.
Design your mind board to highlight jewelry or other accessories and evoke emotion.
Pro Tip: Ask a friend to be your photography model if you won't want to hire one. 
Indoor Easter Photoshoot Ideas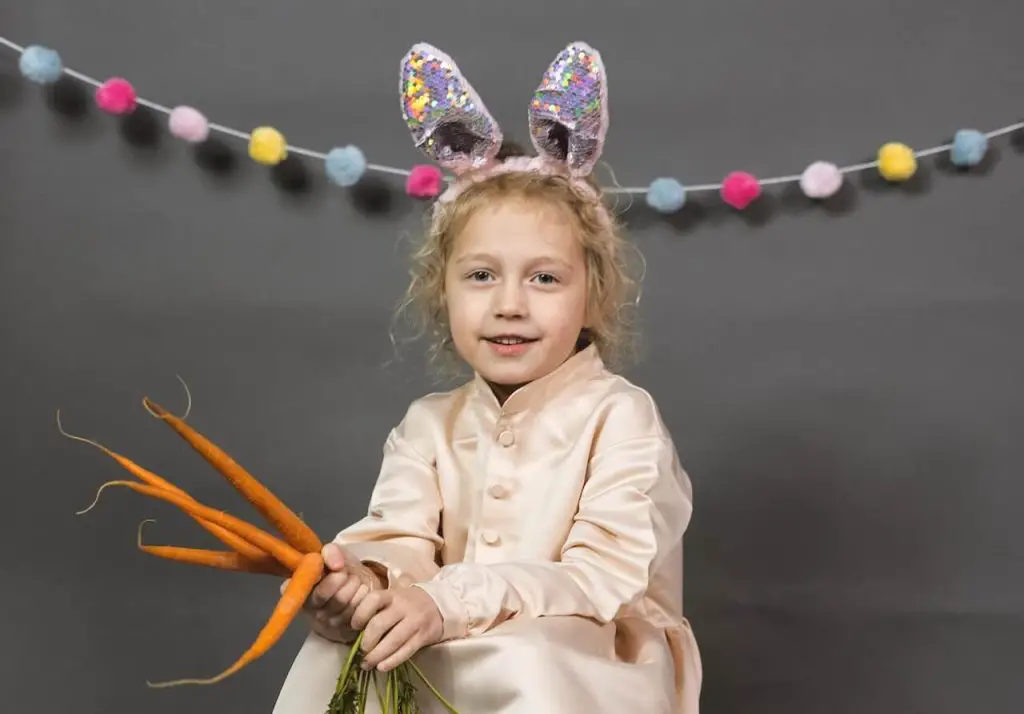 Easter is a season of new beginnings, hope, and togetherness. It's the perfect time to capture the beauty of spring with family members, kids, and pets. 
However, with the warm weather, and beautiful colors, you can take fabulous indoor easter photos.
Are you feeling excited to capture every joyful moment and tiny detail of easter? Let's get started!
Decor – focus on the context and mood of the theme using fresh flowers, easter eggs, easter wreaths, bunting, and rabbits.
Costumes – dressing up as a bunny wearing bunny ears, easter bonnets, flower crown, etc.
Backdrop – paper pinwheels, rainbow background, spring fence, yarn balls, etc.
Props – chocolate bunny or easter bunny, colorful easter eggs, easter baskets, easter hats, bunny ears, etc.
Theme or ideas for an indoor easter photo shoot.
Portray classic family composition
Highlight the symbols of your family and friendship.
Play with traditional easter colors (green, yellow, pink, and blue).
Baby in a nest, easter basket, or cracked easter eggs. 
Photograph pets using custom signs.
Decorative easter eggs in a nest.
Indoor Christmas Photography Ideas
Merry Christmas! Is the winter holiday knocking on your doorstep? All the surroundings decorate with a festive season with different colors, lights, moods, and emotions. 
Do you want to capture those feelings on your camera? Or, looking for some creative and easy indoor photography ideas for Christmas? 
Look no forth! Let's reveal your creativity together!
Props – Santa hats, Christmas outfits, tree ornaments, reindeer antlers, elf costumes, candy canes, etc. 
Backdrops – winter snow window, ELK tree brick fireplace, snow forest, etc.
Decor – decoration depends on your theme and idea.
Costumes – cozy pajamas, Santa look, red gown, etc.
Lights – ambient light, Speedlight, fairy lights
Photo ideas for creative Christmas photography ideas. 
Take candid of family.
Use Christmas lights in the dark.
Document the baking or different cooking process.
Photograph the Christmas tree decoration.
Dwarfs and snowflake theme.
Still life shots, family groups, etc. 
Indoor Child Photography Ideas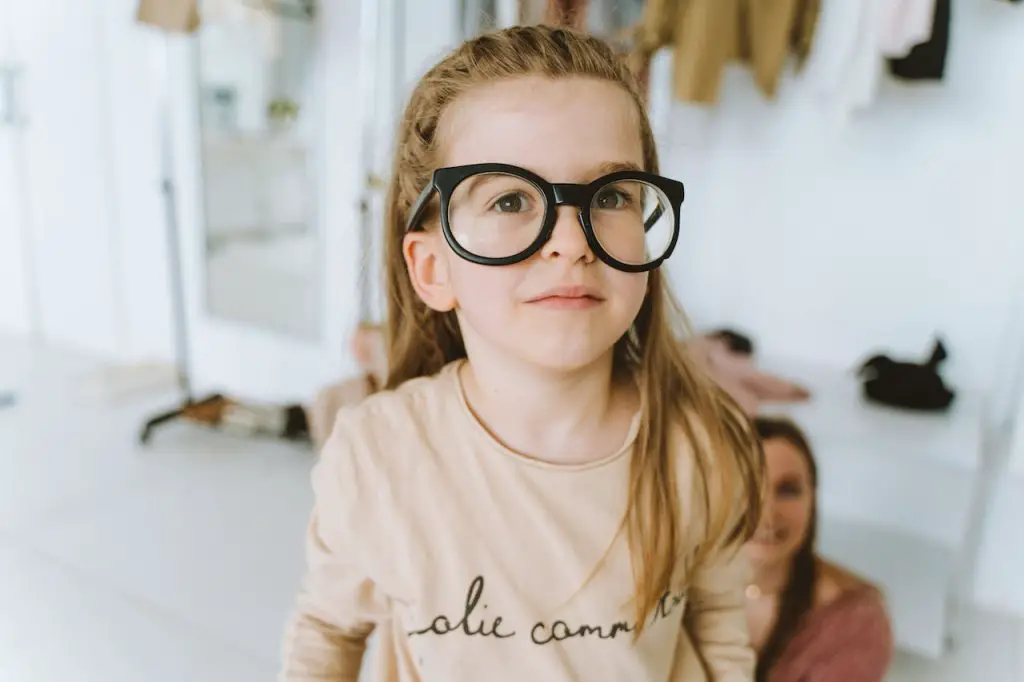 Child photography gives you more challenges and joyful moments. But in the end, the photos reward you with their first expressions, milestones, and adventures. 
Let's take a closer look at how to portray these creative looks.
Background – choose as per your theme.
Props – bowl, cushion covered with a soft blanket, favorite soft toys, etc.
Backdrops – plain or texture one,
or light color. 
Light – lamp, overhead lights, backlight, sidelight, etc.
Ideas for some fabulous child photoshoots are mentioned below:
Play around the window and create a shadow.
Simple portrait.
Sleeping beauty.
Playful bathtime
Connections with father and mother.
Rainy Day Indoor Photography Ideas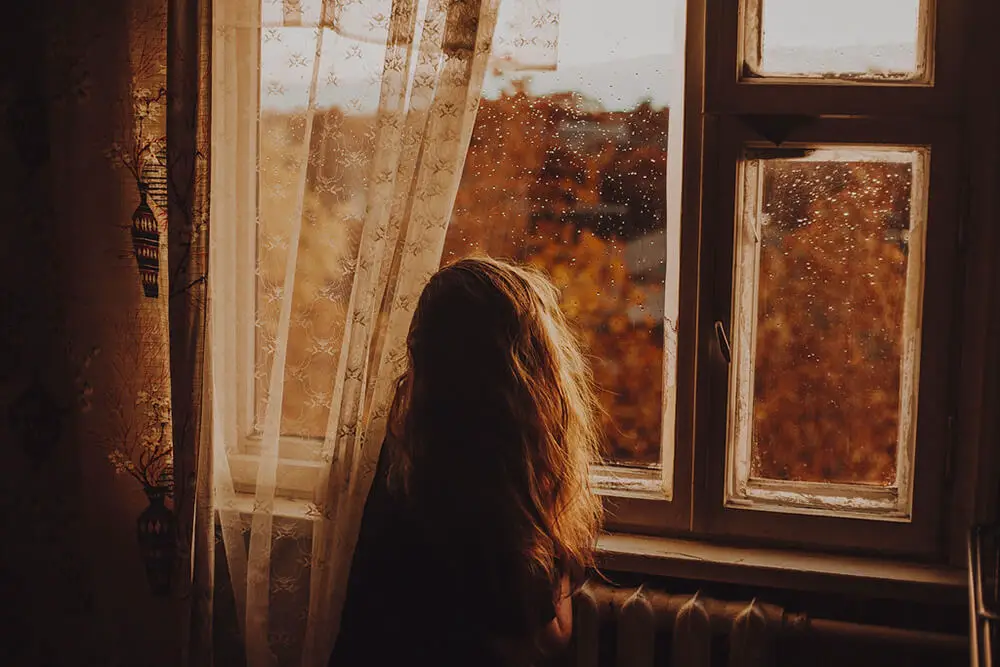 From street landscape to macro photography, a rainy day gives you an excellent way to add more spice to a scene. Also, you can experiment with different textures, compositions, and reflections, to express the magic. 
Are you ready for your rainy photoshoot projects? Check out some fantastic ideas below:
Props – rainbow, a little umbrella, cloud-shaped papers, etc.
Decor – mud puddles, cookies, cupcakes, and others.
Light – window light or an artificial one.
Let's take a look at some themes or ideas you can try.
Abstract photography
Photograph raindrops on a window, flowers, leaves, etc.
Capture puddle reflections.
Try some color games.
Shoot the city through a rain-covered window.
Indoor Fall photoshoot ideas
For seasonal photoshoots, Fall/Autumn is the best season that comes with colorful leaves, trees, stunning backgrounds, and many more. You can shoot some portraits, couples, family, and nature photos. 
The following ideas will inspire you to create eye-catchy autumn images and spread the vibes in the air. 
The camera setup, props, or other necessary tools depends on your storyline or theme. So, feel free to play with your requirements.
Theme or ideas of indoor fall photoshoot ideas.
Fall queen.
Pumpkins flat lay.
Try a Halloween theme.
Create a farmer's market, autumn trees, barn theme, apple picking, etc.
Indoor Spring Photoshoot Ideas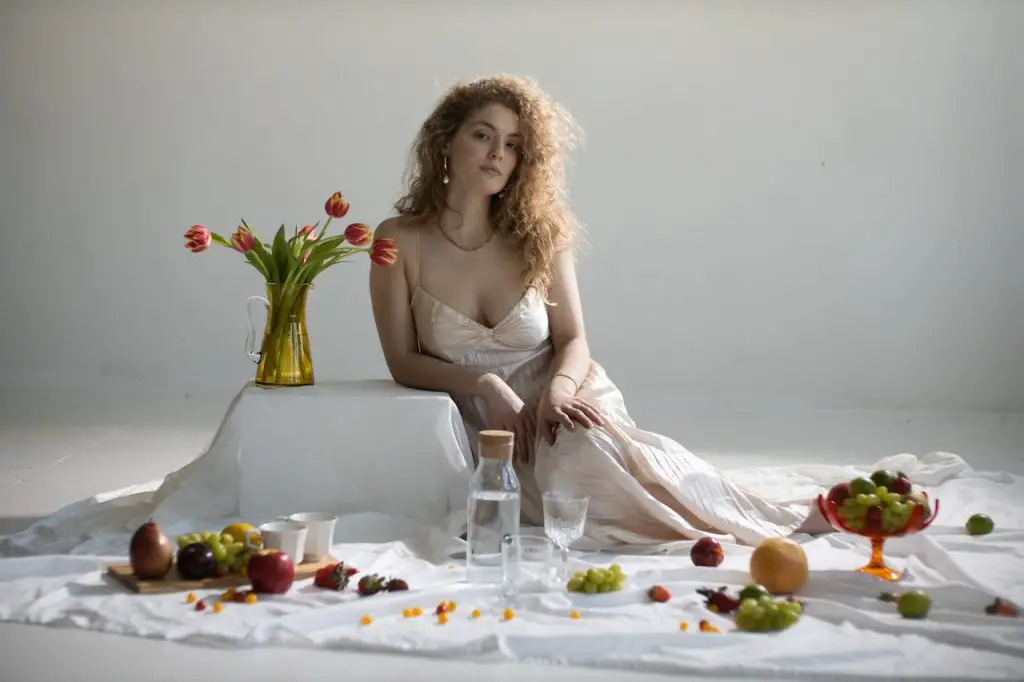 Spring is a magical season for both professional and amateur photographers. Every day comes with a new look, joy, and unique ideas. 
Let's capture those beautiful moments for storing them next spring. 
Backdrops – indoor swing, raindrops, fabric garland, flowers, texture wall, balloons, etc. 
Color – monochrome colors.
Props – CD, vinyl records, kitchen strainer, etc.
Ideas for fabulous indoor spring photography are shown below:
Capture cherry blossoms and poppies, 
Try some macro photography, gardening, a blanket in the grass, etc.
Experiment with focus.
Create a tiny world of a flower.
Use spring metaphors.
Implement a theme like growth and change.
Indoor Winter Photography Ideas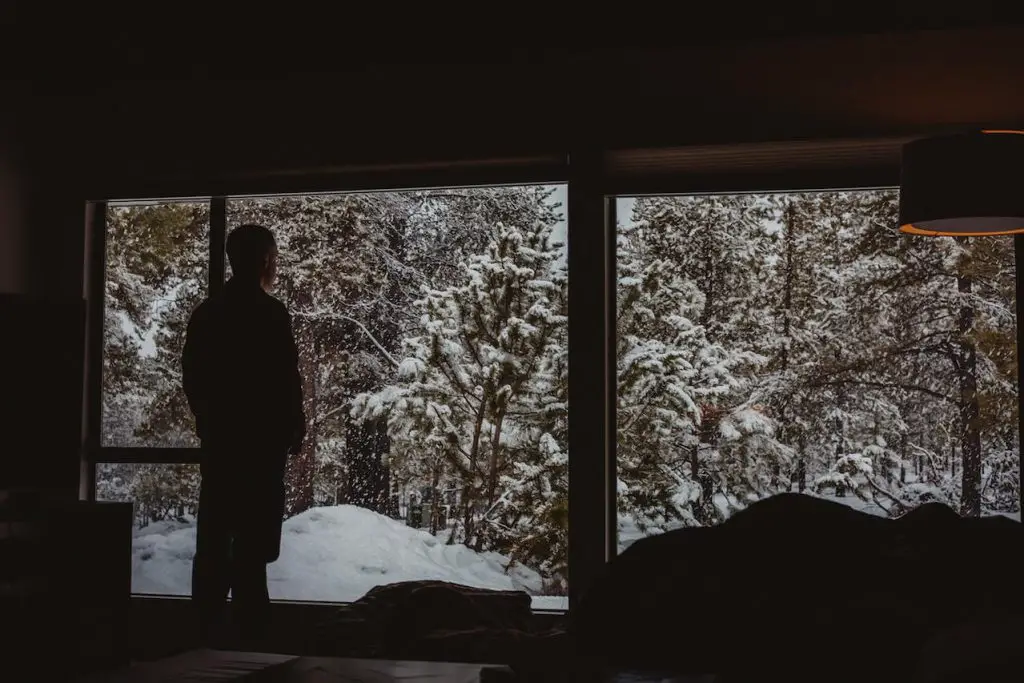 Winter is the best season for creating surreal and dreamy images. The cold, snow, and icy environment give you exciting opportunities to capture dramatic storms, macro photos of snow droplets, etc.
Without any delay, let's start the adventure!
Backdrops – snowy winter forest, frozen world, winter gingerbread house, etc.
Props – tinsel, wreaths, snow, poinsettias, etc.
Light – candles, artificial light (if required).
Theme or ideas you can try to capture indoor winter photos.
Capture macro snowflakes, winter fog, and falling snow on the window.
Get some bokeh.
Capture beautiful sunsets; just knock on your door glass. 
Play with bright and bold colors.
Try wildlife photography.
Indoor Studio Photoshoot Ideas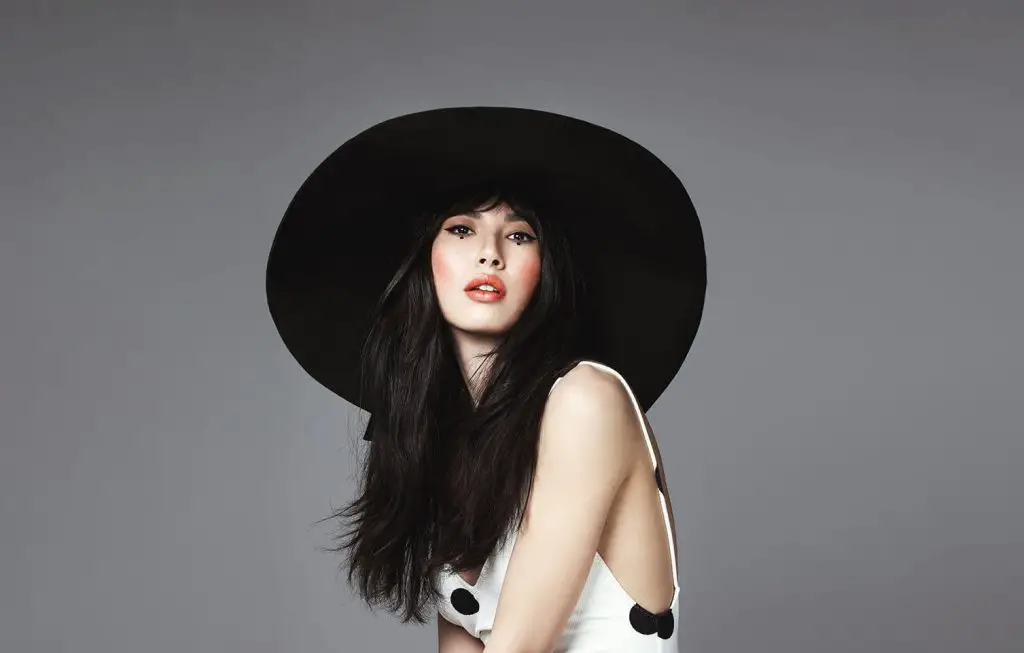 The beauty of indoor studio photography lies in the proper combination of props, Background, lights, models, and furniture to demonstrate a perfect scenario. Also, jewelry or product photography requires professional photos for branding. 
Follow the guide to know more!
Light – monolights, speedlights, etc.
Gear – standard reflector (if required), umbrella, strip box, V-flats, etc. 
Backdrops – cloth, paper, etc. 
Theme or ideas for indoor studio photoshoot ideas.
A retro 1970's-themed photoshoot.
Show out luxury.
Try some artistic photoshoots.
Portray beauty and headshots.
Professional product photography.
Implement details like light and shadow, form and lines, framing and composition.
Indoor Holiday Photoshoot Ideas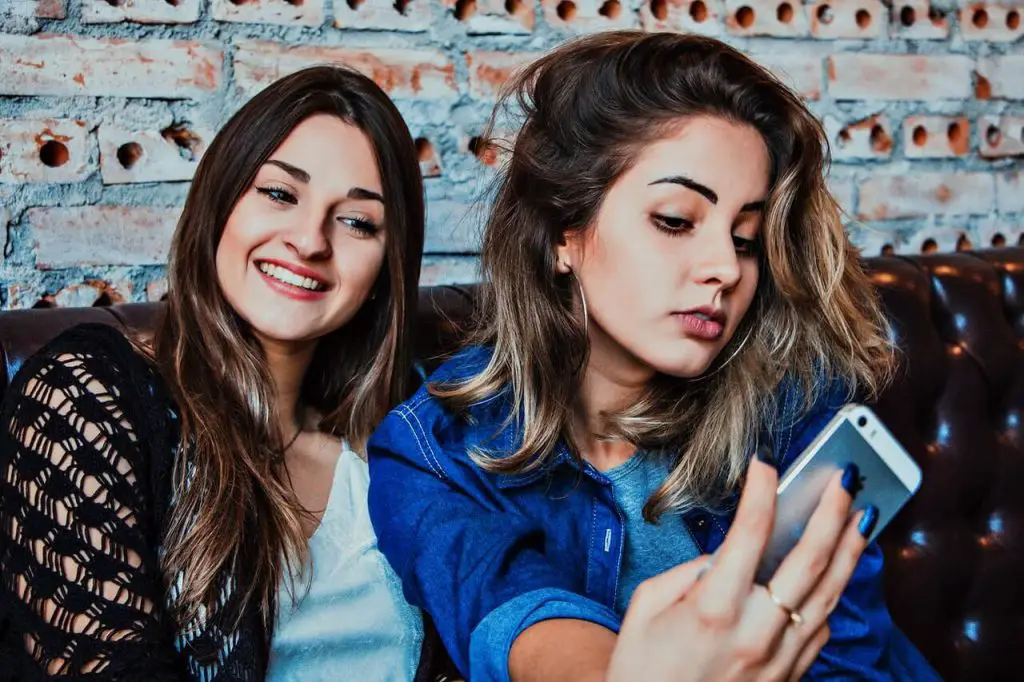 The holidays gift you quality time with your family, friends, and loved ones. Some holidays come with festivals like Halloween, Christmas, new year, and many others. 
Are you looking for fun holiday photo ideas, posing, and other setup suggestions? 
Check out the guidelines below:
Props – festivals props, water guns, bubble machines, etc.
Light – RCB light wand, LED string light, etc.
Location – party venue, kitchen, etc.
Backdrops – 3D triangles, party streamers, creased tin foil, etc.
Themes or stories for indoor holiday photoshoot ideas are mentioned below:
Create a festive look.
Use glamor and glitter. 
Cooking together theme
Sweet kisses by holding flowers or candy.
Indoor Bikini Photoshoot Ideas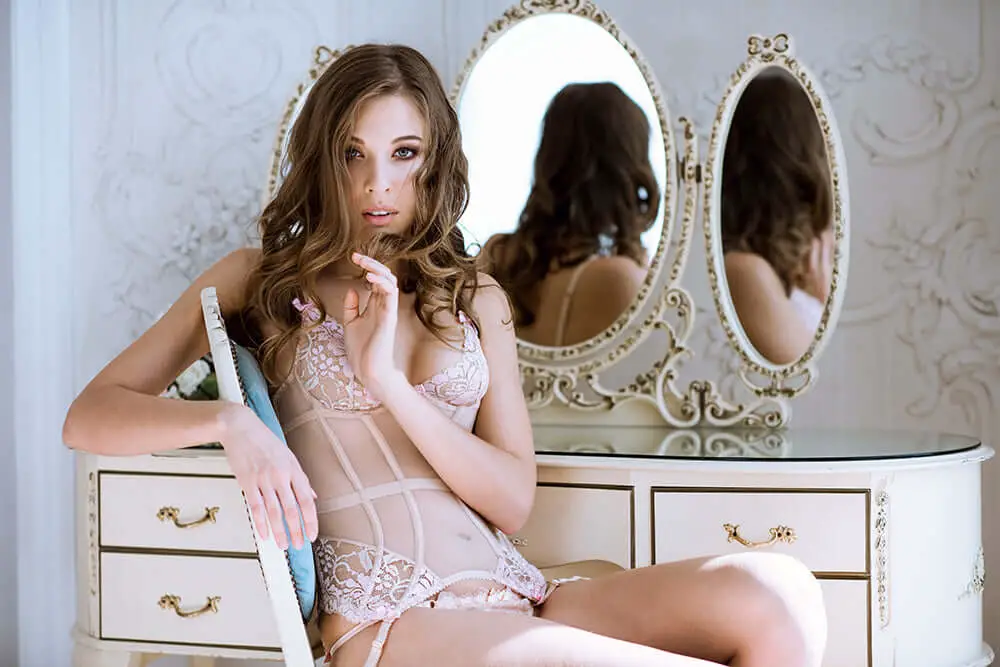 Do you get a brand new bikini to promote their new arrival? You always shoot some mirror selfies and apply creative techniques. But searching for the real fun to make your photos pop. 
Let's take a closer look at some exciting ideas or poses with other setups below:
Location – lakeside, bedroom, vintage camper, decorative pool, etc.
Background – choose a noisy-free background for the natural view.
Light – Natural light, LED lights, etc.
Props – clamshell headboard, pillow, pool decoration items, etc. 
Ideas or themes for an indoor bikini photoshoot are mentioned below:
Choose a model if required. 
Try some classic, confident looks.
Indoor Engagement Photoshoot ideas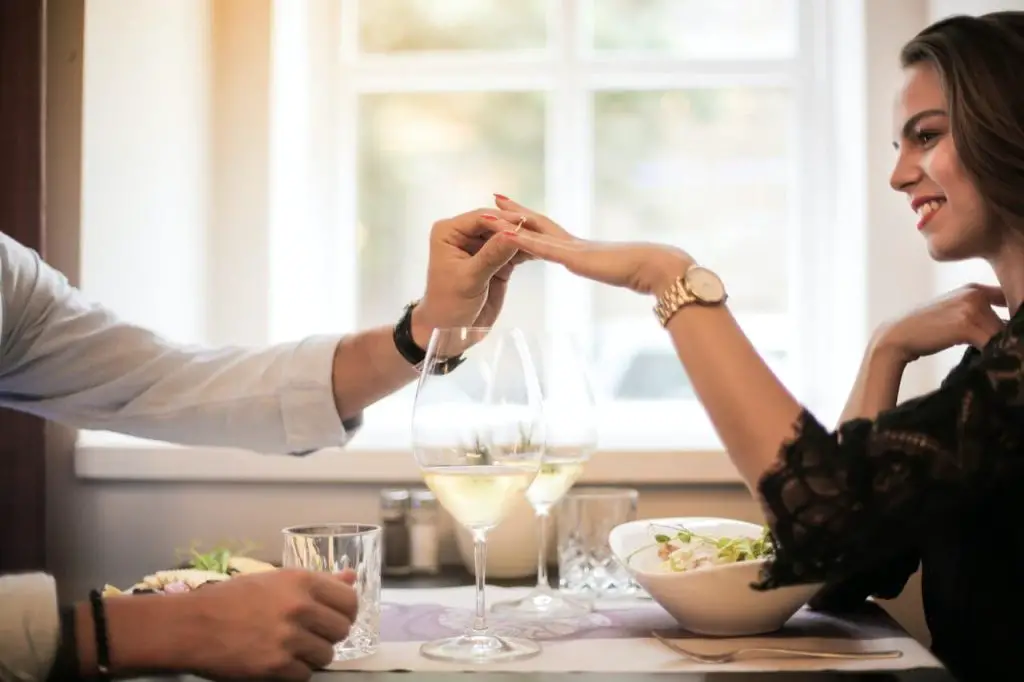 Love is all about sharing your passions with your partner. And engagement photography is the best way to capture those feelings and emotions between two people. 
Also, photography is the source to freeze their dream moment before a wedding's untold love.
Want to be a part of their joy? Let's click!
Location – Aquarium or indoor zoo, botanical gardens, bar, cafe, restaurants, clock tower, etc.
Background – neutral background that highlights your client's breathtaking view. 
Props – scrabble tiles, wood engagement signs, z create design ampersand sign, heart confetti, etc.
Ideas or poses for indoor engagement photoshoots.
Highlight a romantic perspective.
Shoot emotional states and joy of togetherness.
Include some stunning scenarios to tell a story.
Read Also: Cute Engagement Photo Outfit Ideas with Best Photoshoot Tips
Indoor Wedding Photography Ideas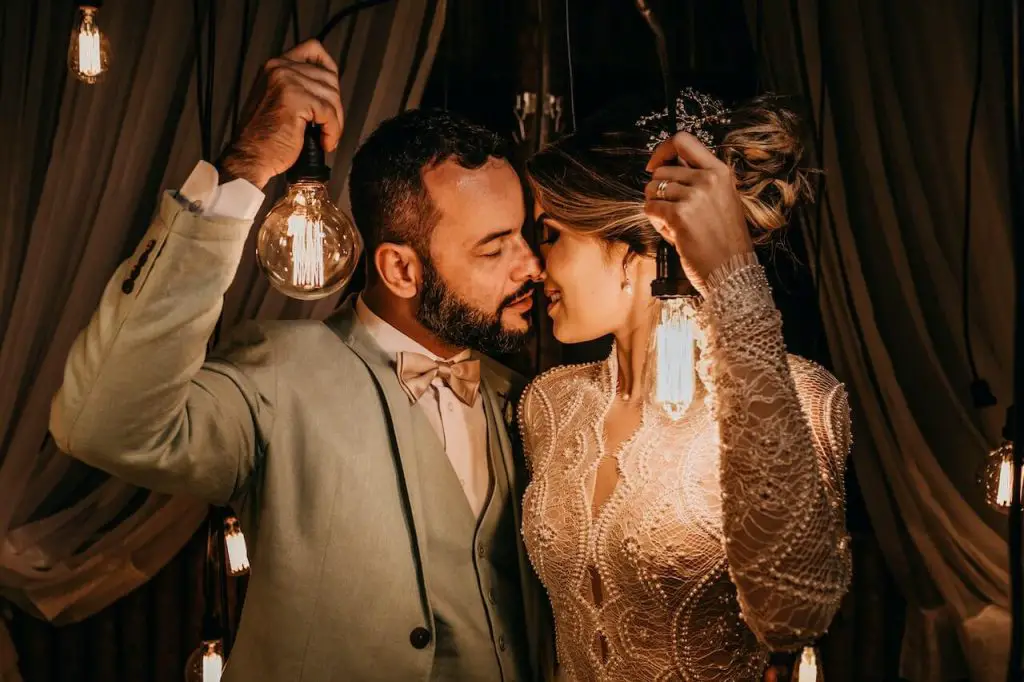 Wedding photography is the most challenging and exciting thing to capture every beauty. And it is a mixed version of many other photographic genres like portraiture, family, group photography, documentary, event, closeup, and boudoir images. 
For this reason, you need to focus on different preparation and theme. 
Exciting to capture a couple's happiest moment or family reunite scenarios in one frame from the beginning to the end of the ceremony? Let's start!
First, create your shortlist and select the camera settings for other equipment per your requirements.
Scroll down for getting ideas to shoot fabulous photos of the indoor wedding.
Closeup of engagement ring, bridal dress, or groom's outfit, bridal bouquet.
Ceremony room from decoration to the wedding.
Expression of the bride and groom to portray the emotion.
Candid click and shoot every tiny detail.
Guests reactions.
Cool Indoor Photoshoot Ideas
Creative photography involves putting your ideas into practice and seeing incredible results from unexpected setups. And indoor is the best place to re-innovate yourself daily with different camera settings and arrangements. 
Follow these basic setups and fun indoor photography ideas below:
Props – french press, serving trays, party favors, framed art, etc.
Background – texture, wooden, different colors, etc.
Backdrop – Hanging leaves or frames, clouds, wooden slices, etc.
Light – feel free to use any lighting accessories that suit your subject.
Location – bar, coffee shop, hall room, etc.
Theme or story for indoor cool photoshoot ideas.
You can portray the universe using cookies.
There are magical, still-life photos with DIY flour clouds, smoke, or powerful fire.
Create some excellent broken glass photography.
Capture some creative reflections.
Try everyday objects to tell a story.
Indoor Photoshoot Ideas Pinterest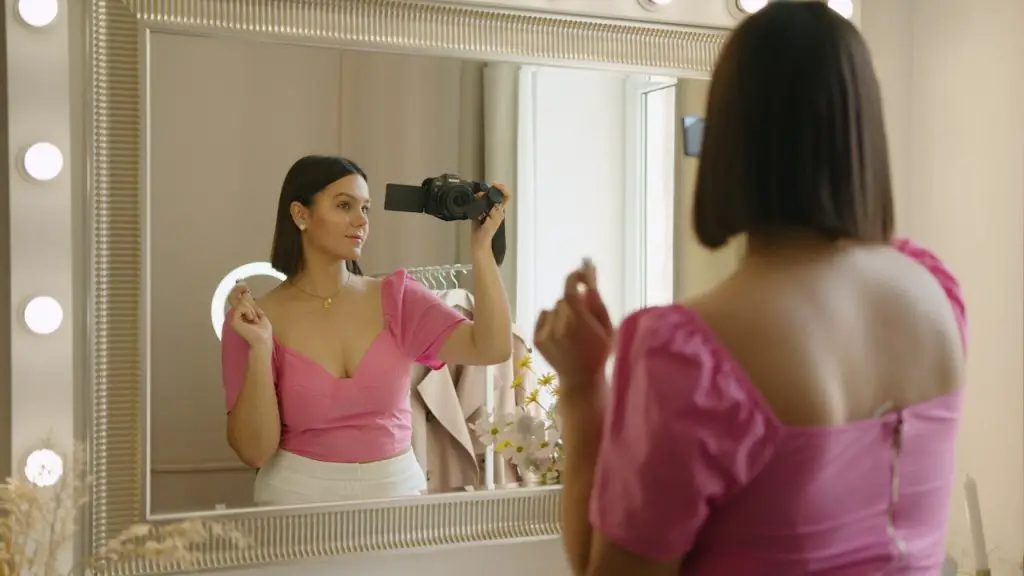 It would be best if you had an idea about Pinterest's popularity, and the main reason lies in well-organized, in-depth descriptions with high-quality images. 
Do you want to be a part of the largest social network and pocket money? You must focus on your subject and demonstrate what you want to portray. 
Let's begin with awesome and evoking Pinterest indoor photography setups and ideas listed below:
Light – ring light (product promotion), neon light, spiral light, gels of various colors, etc.
Props – depend on your theme.
Background – solid background, indoor places like bedroom, kitchen, etc.
Backdrop – graffiti art letters, lace, Christmas decorative ball, frame, etc.
Gear – smartphones, Tripod, etc.
Theme or ideas for the Pinterest indoor photoshoot.
Motion photography
Water splashes with fruits, drinks, or other liquids.
Create smoke art. 
Creative product photography to evoke audiences to buy.
Try some art of refraction. Using transparent water glass.
Portray some motions, including marriage photography, newborns, etc.
Neon portraits.
Light and shadow interplay.
Indoor Still Life Photography Ideas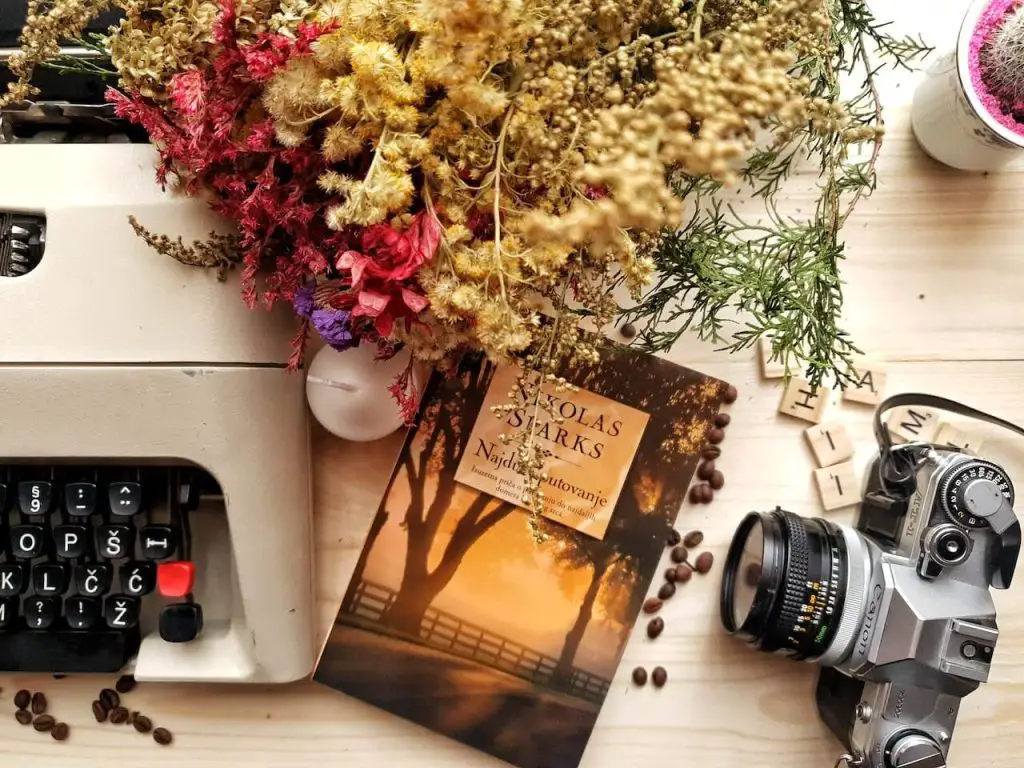 Do you ever observe brand self-care products or clothing companies' promotions? The main products include stylized things like cotton, silk strands, juniper berries, hands, and many more to make them more attractive.
 And here lies the beauty of still-life photography, where you get enough space to highlight your masterpiece. 
Then why delay? Check out some awesome setups for still life photography ideas with examples below:
Subjects – can be anything in your home like a cup of coffee, a pile of your favorite books, electronic devices, or various purposes in the kitchen, wares, fabric, etc.
Gear – you can also use smartphones with wide-angle lenses (closer to 35 to 50mm) 
Lighting – soft lights, soft shadows using various lighting setups (top, slightly low, etc.).
Background – plain white route, grey, black, browns, cardboard, wooden table, etc. 
Backdrop – tablecloth, painted canvas, etc. 
Props – flames, sparks, oil and water abstracts, dried branches, natural bath bubbles, etc.
Let's head to the next section to get some creative and awesome themes or ideas about indoor still-life photography. 
Adding color or texture to add visual interest.
Abstract concepts for representing a storyline.
Food & flower photography is the best for playing with shapes, patterns, and words.
Product photography is the best option to show your creativity. 
Flat-lay photography.
Concept photography to portray a story.
Toy minimalist photography.
Note: Still-life indoor photography background ideas depend on your theme. 
Indoor Macro Photography Ideas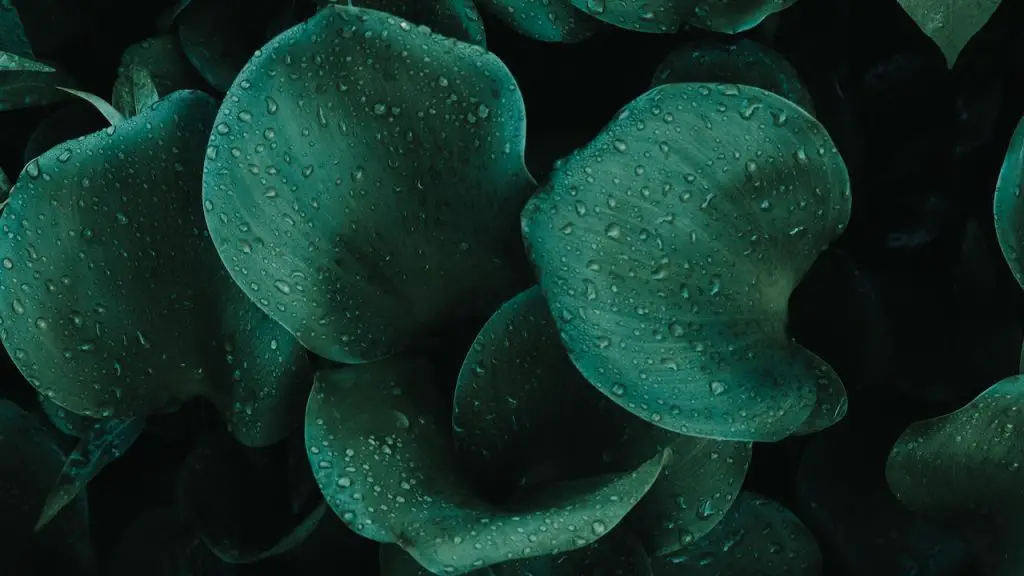 The beauty of macro photography lies in photographing miniature objects by enlarging them beyond their 1:1 ratio. Also, you can capture those tiny beauties with extension tubes, bellows, or reverse adapter rings.
Want to capture those stunning macro photos with your camera? Why delay? Let's start!
Props – ice crystal or ice cubes, makeup items, stones, vegetables, feathers, etc.
Lighting – pay attention to unwanted shadows, tints, or lens flare and use artificial light if needed.
Lens – macro lens from your preferable brand.
Background – 
If you want to express the mouth-watering view through your macro food photography, you can use-
Craft and construction paper
Foam boards
ceramic floor tiles, etc.
But for focusing on the products, flowers, or any tiny things you can use – 
Plain background and 
Blur background to highlight the perfect composition.
Themes or ideas you can try to shoot awesome macro photos.
Food photography (Cake decoration items like colorful sugar sprinkles).
Water droplets on leave.
Jewelry photography.
Abstract photography
Shoot some unusual patterns, textures, insects,
Bubbles in drinks.
Note: Use a tripod to avoid camera shaking.
Indoor Night Photography Ideas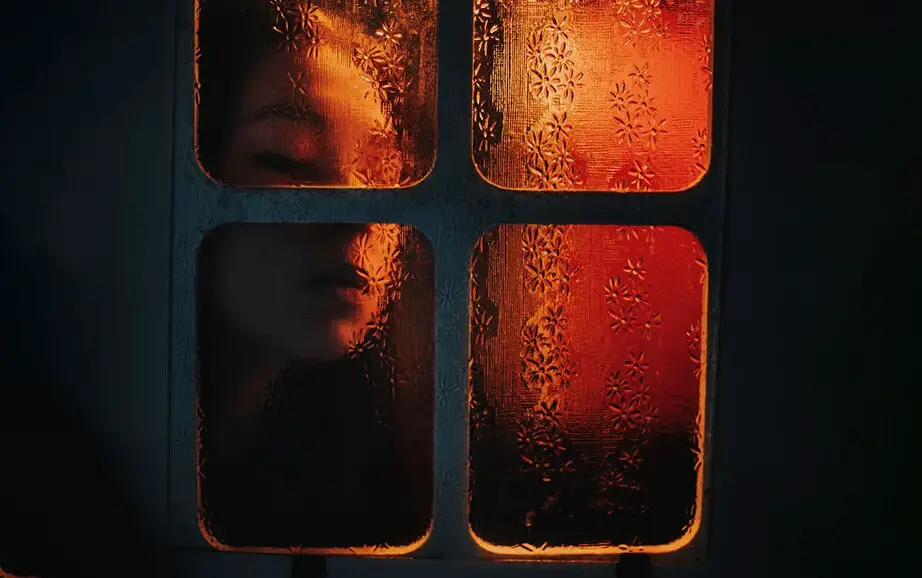 Shooting at night can bring out different emotions and untold stories. Most photographers prefer to shoot during the twilight hours. 
And indoors is the best place where you can experiment with different things to portray a storyline. Would you like to take good nighttime photos in an inventing way?
Check out these cool setups ad themes for inspiration. 
Props – windows, mirrors, fire, food and drinks, bathtubs, etc.
Light – neon lights, sparklers, etc. 
Location – next to the window for moonlight, a courtyard at midnight, etc.
Tips and ideas for indoor night photography are mentioned below:
Silhouettes.
Fire.
Fountains.
Reflections.
Neon signs, etc.
Indoor Long Exposure Photography Ideas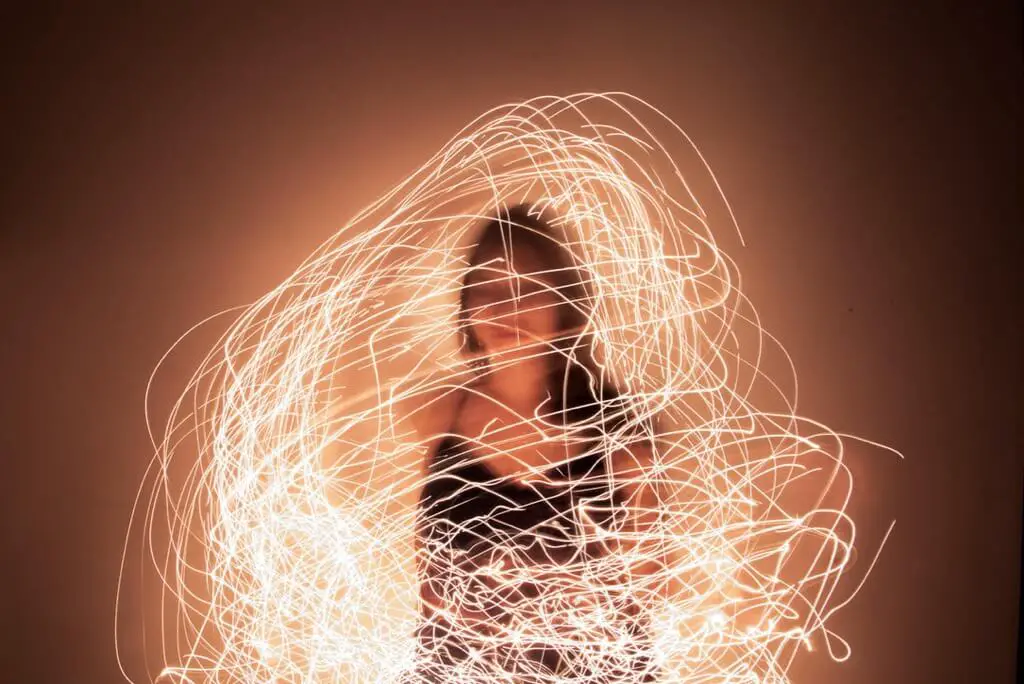 Long-exposure photography is a fun genre that allows you to flourish your creative approach out in the light. And the heart of this type of photography is to control movement. The more movement you can implement, the more unusual your final results will look. 
Want to capture beautiful long-exposure indoor photos? Let's dive right in with basic setups and themes.
Gear – Tripod, remote shutter release (cable release), camera with bulb or time mode, manual functions, etc.
Planning – portray the image and lock the focus.
Light – lightsticks, LEDs, fireworks, etc.
Camera settings – ISO, aperture, and shutter speed depends on your storyline. 
Filter – ND filter is the best fit for a longer shutter speed.
Background – Kinetic for static subjects.
The theme of long exposure photography is shown below:
Water droplets.
Light Painting (Sparkling rain)
Dark door with shadow to tell a story.
Dancing movement wrapped in LEDs.
Play with liquid colors.
Portray a theme with wilted flowers, leaves, and other things.
Experiment with different shutter speeds.
Try conceptual art photography.
FAQs
What settings should I use for indoor photography?
Settings for indoor photography are: 
– Wide Aperture – for portraits f/4 or lower. But for wide shots, f/11.
– Slow shutter speed – 1/100s to 1/50s but fast enough to avoid blur.
– ISO – around 100 or 200 if you use Tripod and have enough brightness. But when you shoot using your hand, the ISO range is 800 or 1000 per camera capacity.
– Manual focus – to get sharp shots.
– RAW photo format – to edit if needed.
Note: If you work with a tripod, you can use a lower shutter speed and keep the Aperture at f/8.
What do I need for indoor photography?
Let's look at some gear with other accessories that are needed for indoor photography below:
– Sensor
– A lens with a wide aperture
– Tripod
– Reflector
– Cling film (for a dreamy look)
– White balance/Grey card
– Lightbox (Tiny or jewelry product photography)
– Reflective backdrop
– Editing software (Photoshop and Lightroom).
Pro Tip: Golden hour, Midday, and Twilight are considered the best times of day for indoor photoshoots.
What do I need for indoor portrait photography? 
Gears need for indoor portrait photography:
– Perfect Camera
– Portrait Background
– White balance/Grey card
– Reflector 
– Diffusers
– Umbrellas or monopod
– Barn doors
– Front door
What kind of lighting do I need for indoor photography?
For indoor photoshoots, natural light is the best source. But to explore more fun creatively, you can try:
– Side lighting
– Back Lighting
– Front Lighting
– Rim Lighting
– Overhead lighting
– Ambient Subtle
– Soft/Diffuse 
– Hard Lighting
– Spot Lighting
– Mixed
– Strobes/flashbulbs
– Combination advanced
Note: If you lack natural and artificial light, you can use Candles or lamps.
Final Words
Hopefully, you're now ready to use your unique ideas for creative indoor photography. So, it's time to grab your camera and get started.
Also, don't forget to share: which creative ideas you plan to try. 
Good luck!