Aerial photography has become a popular trend among photographers, especially those who work with travel and landscape photography. You may be searching for information about aerial photoshoots or trying to be connected with a professional aerial photographer. You are in the right place, then.
This article will give accurate information about the world's most famous aerial photographers with their photographic portfolios. Also, you will get helpful tips on how to become an aerial photographer.
So, no more talking; let's get started!
What Is Aerial Photography?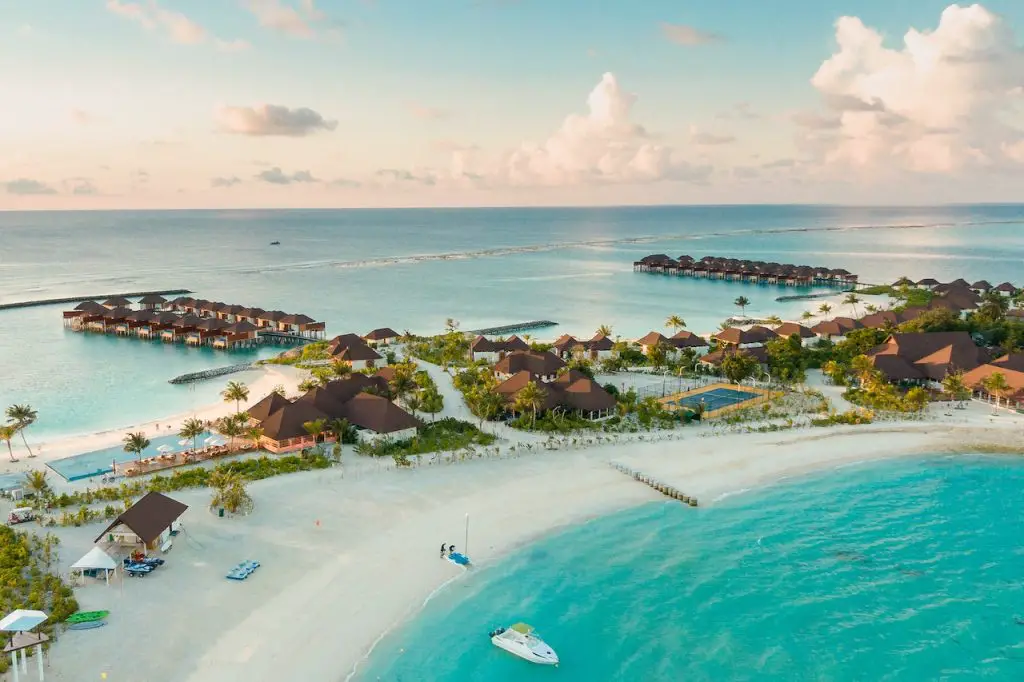 "Aerial photography (or airborne imagery) is the taking of photographs from an aircraft or other airborne platforms."— It is a photoshoot technique that depicts a bird's eye view of the world or a particular land or area by focusing on landscapes and surface objects.
Aerial photography mainly started for mapping and military purposes. After that, it became a popular part of professional photography. The hidden secret behind aerial photography getting famous is that it shows us a new angle with a completely unique perspective.
Arterial photographs allow us to reconsider what we usually see through their attractive views. Though it's mostly used for landscape photoshoots, it has a variety of uses in travel, architecture, and event photography.
Who Are Aerial Photographers?
Aerial photographers are famous for taking pictures of landscapes, physical features, architecture, or any place using aircraft, drones, or other airborne platforms. They capture shots for different purposes, such as news, scientific research, city planning, rural development, economic, or military purpose.
In this photography process, they use numerous photographic and sensory equipment that help them create black and white, color, and three-dimensional aerial photos.
What Does an Aerial Photographer Do?
An aerial photographer plays an important role in many purposes, from war and mapping tasks to industrial and architectural tasks. Here are some famous tasks of an aerial photographer.
Making travel photography by taking amazing photos and videos of some unexposed places.
Taking photos of a particular area during war or natural disaster.
Capturing a broad land for commercial initiative or a city for a new urban plan making. 
Capturing a particular area like a forest, river, or mountain for any survey, geographical research, or military purpose.
Highlighting an architecture or construction from a bird's eye view for a new plan. 
In addition, there are also several tasks that an aerial photographer does besides the tasks mentioned over.
Who Are the Most Famous Aerial Photographers?
Aerial photography has been gaining demand and attraction day by day. You will find thousands of photographers who have great interest in this field. But today, I will present the world's most famous aerial photographers, who you can follow to gather more knowledge and ideas. Let's get them.
Daniel Ernst
Belongs to: Germany 
Daniel Ernst is a popular photographer in Germany who works as a commercial filmmaker. He has a great passion for the outdoors and meaningful storytelling, which lead him to do aerial photography. 
He traveled to many countries worldwide, especially the Nordic regions, for his photography purposes. He made enormous photoshoots and videos on travel, lifestyle, and commercial projects with high quality and engaging views.
Fabio Zingg
Belongs to: Switzerland  
Fabio Zingg is a young photographer based in Thurgau, Switzerland. He has notable success in landscapes and aerial photoshoots. Till now, he captured copious images of the alps and mountain lakes. It made him famous on Instagram and other social platforms. 
He contains a lot of work experience with large prestigious brands, such as Swisscom, Sony Switzerland, and PromPeru.
Emilie Ristevski
Belongs to: Australia 
Emilie Ristevski is a famous photographer and creative artist based in Australia. She has a great passion for landscapes. She worked in Australia, Antarctica, Namibia, Greenland, and many parts of the world. 
Her extraordinary photography work achieved unbelievable success while also making her popular on Instagram.
Quin Schrock
Belongs to: Southern California 
Quin Schrock is a well-known photographer in outdoor adventure based in Southern California. He loves to spend his free time outside surfing, skating, and more. 
Quin has a distinct photographic style that captures the courageous human spirit with diverse and remote landscapes. It made him skilled and professional in aerial photography.
Luke Stackpoole
Belongs to: UK 
Luke is a British filmmaker and photographer who lives in the UK. He has a specialty in travel and lifestyle photography, and he is available to hire for any commercial projects all over the world. 
Luke loves creating photography and video content for the world's leading brands like Adobe, American Express, Bowmore, Fjallraven, and The North Face.
Norris Niman
Belongs to: Sweden
Norris Niman is a Swedish photographer who has an award-winning career in photography. He created professional content on adventure roaming the world from 2o11, based in Iceland. 
His work is built on the excitement of the outdoors, the peace in nature, and the adventurer's lifestyle. He always tries to place his subjects in unique and vast environments to spark emotions in the viewers by searching wild, remote destinations, and offbeat landscapes.
Alen Palander
Belongs to: Toronto, Canada 
Alen Palander is a creative director and photographer based in Canada. Photography is a passion of Alen, which made him famous in arterial photography without any formal training in this field. 
Palander currently works with the world's largest brands while also running his production company.
Robin Uthe
Belongs to: Vienna, Austria
Robin Uthe is a commercial photographer based in Vienna who is specialized in travel, tourism, and outdoor photography with passion and adventure. He travels to several close and remote places to capture unique and authentic moments to tell emotional stories to the viewers. 
Robin has a great passion for outdoor photography, and it makes him go a thousand miles to capture desired shots. Also, he loves inspiring other people to get out of their comfort zone to discover the unknown world and adventure.
Christophe Jacrot
Belongs to: Paris, France 
Website | Instagram | Facebook
Christopher Jacrot is a professional photographer who has a lot of experience in landscape photography. The inhospitable landscapes of Iceland are the latest works of Jacrot. 
He is a professional freelance photographer since 2006. He has also done great work in Hong Kong, Tokyo, and Taipei in the mist and the rain as well as in New York in a snowstorm.
Peter Rajkai
Belongs to: Hungary
Website | Instagram | Facebook
Peter Rajkai is a Hungarian photographer who is well-known for making travel, architecture, aerial, and portrait photography. 
He utilizes drones as his main technique to capture landscapes and aerial photographs. He has a great passion for capturing staircases, abandoned buildings, and landmarks. 
Jordan Hammond
Belongs to: Bali, Indonesia
Linktree | Instagram | Twitter
Jordan Hammond is one of the most famous aerial photographers who has a great passion for traveling the world and taking unique and engaging images from a bird's eye view by shooting amazing landscapes and travel photos. 
Though Jordan currently lives in Bali, Indonesia, he takes photos from all over the world. Thus, his portfolio is rich with photos from Myanmar to the USA and the Netherlands. 
Ester Turri
Belongs to: Italy
Ester is a commercial and outdoor lifestyle photographer in the Italian Dolomites. She loves capturing aerial, mountain, and landscape photos, which made her famous travel and outdoor content creator on Instagram and Twitter.
She has outstanding work on outdoor photography in France, Italy, and many parts of Europe. 
Dimitar Karanikolov
Belongs to: London 
Dimitar Karanikolov is a Bulgarian architect based in London who is a famous aerial photographer. He is very passionate about travel and urban photography. He gained Aerial Photo Award in 2020, and his photography work was featured in National Geographic, Lonely Planet, Fubiz, and Designboom.
Peter Yan
Belongs to: Australia 
Peter Yan is an Australian travel photographer specializing in taking aerial photographs. He got famous on Instagram and other social media for his awesome photoshoots, especially on travel and landscapes. 
His photographic work has taken a glorious place in dozens of worldwide galleries. Also, his online gallery features work from more than twenty different countries. 
Tom Hegen
Belongs to: Germany 
Tom Hegen is a popular german photographer and designer who won multiple awards for his photographic skills. Also, he is famous for taking aerial photographs. 
He takes photos from different locations that get influenced by human presence. Also, he tries to bring awareness to contemporary environmental issues.
Gunnar Gunnarsson
Belongs to: Iceland
Gunnar Gunnarsson is a professional photographer from Iceland who has expertise in aerial photoshoots. He spent more than seven years traveling to Iceland to find the best locations where he would make outstanding landscapes, storytelling, and aerial photography. 
He also published a book on Iceland named "Stunning Iceland." He is passionate about taking photos for travel and outdoor photoshoots. 
Sebastien Nagy
Belongs to: Brussels 
Sebastien Nagy is a full-time professional photographer who started his photography from the rooftop to find some unique views and perspectives. It led him to do drone photography, which he has now mastered. 
He got the award for best aerial photography in 2020 because of his stunning landscape and aerial photoshoots.
Ryan Koopmans
Belongs to: Canada 
Ryan Koopmans is a Canadian photographer who focuses on surreal structures in the world's megacities and urban landscapes. His passion for architecture led him to create urban and aerial photography, where he can use patterns and shapes to make dramatic images. 
Ryan currently travels around the world and takes multiple images and videos for landscape, architecture, and aerial shots. 
Bachir Moukarzel
Belongs to: Lebanon and Dubai 
Bachir Moukarzel is a multi-award-winning photographer who has a lot of experience in aerial photography. He provides professional aerial photography services using industry-leading drone technology and cinematic-grade filming equipment. 
He started his photography in Lebanon but currently gives service based in Dubai. His photography work has been featured on CNN, BBC, Al Arabiya, and other media outlets.
Ben Moore
Belongs to: UK 
Ben Moore is an English commercial and architecture photographer who has a great interest in aerial photography. His astonishing aerial photographs capture symmetry and balance in urban areas. 
He currently provides photography services based in the UK. He has super work experience with Adidas, Nikon, Samsung, and various brands on different projects.
Albert Dros
Belongs to: Netherlands
Albert Dros is a professional landscape and aerial photographer who has over ten years of experience in this field. His aerial photoshoots prominently cover silky smooth clouds, fog, and mist features.
His design background led him to improve his own post-processing workflow to add a special touch to his photos.
Khánh Phan
Belongs to: Vietnam
Khánh Phan is a travel photographer based in Ho Chi Minh City Vietnam. She loves traveling to new places and meeting different people while also telling a good story about them with her camera. 
Phan took part in several international photography contests and won numerous awards in them, such as the Sony world award 2019 and 2021, the Siena drone award 2019, and more. 
Alex Noriega
Belongs to: United States
Alex is an American photographer who captures gorgeous landscapes and aerial photoshoots across the United States. He loves capturing mystery scenes with his photos utilizing multiple compositional techniques. 
Though he works with aerial, nature, and landscape photography, he has plenty of works based on patterns.
Dennis Polkläser
Belongs to: Germany 
Dennis Polkläser is a professional German photographer who also has expertise in the teaching profession. He is mainly famous for making dramatic landscape and aerial photoshoots in the Scandanavian regions. 
He often works in extreme weather conditions and captures several unique and mind-blowing photos that prove his skills, passion, and hard work for photography. 
Michael Schirnhofer
Belongs to: Austria 
Michael Schirnhofer is a famous photographer based in Austria. He is passionate about taking aerial and landscape photos using drone technology. He also sells lightroom presets that help his followers add unique styles to their photos.
Jason Hawkes
Belongs to: UK 
Jason is a professional aerial photographer who captures shots from helicopters and works worldwide. He is available for shooting from single days for architectural visualization companies to multi-shoot ads for large ad agencies and annual reports. 
Jason works all over the world for branding agencies using helicopter and production permissions. He has professional work experience with Apple, Virgin Atlantic, Amazon, Rolex, and Microsoft. Also, he published more than 50 aerial photography books with BBC, Random House, Dorling Kindersley, and Harper Collins.
Miles Morgan
Belongs to: United States 
Miles Morgan is an airline pilot as well as a professional photographer. Miles loves capturing photos of nature, including landscape, bird's eye view, and aerial photos. 
He is much more energetic to take photos in extreme weather, which makes his aerial photographs outstanding.
Sebastian Müller 
Belongs to: Zurich, Switzerland
Sabastian Muller is the only photographer who just captures aerial photography. You can also call him a professional drone photographer. He takes every shot from a bird's eye view, whether it is landscape, abstract, aerial, or urban photography. 
It makes him different and popular among aerial photographers. In urban areas, he often uses patterns to make appealing compositions.
Rach Stewart
Belongs to: New Zealand 
Rach Stewart is a professional photographer who has a deep passion for being with nature, along with adventure and fun. She loves taking photos of landscapes from a bird's eye view. It led her to go outside and travel to many places with amazing natural views for photography purposes. 
Rach Stewart is famous on social media, especially Instagram and Facebook, for her eye-catchy aerial photoshoots. Her photography work has been published worldwide, including in magazines like National Geographic, National Geographic Travel, and The Daily Mail.
Fabien Barrau
Belongs to: Paris, France 
Fabian Barrau is a professional photographer who has excellent work in multiple photography genres like still life, commercial, conceptual, and aerial photoshoots. 
Barrau takes an interdisciplinary approach and combines images from different genres together. He often captures aerial images for different purposes. 
Rakesh Kiran Pulapa
Belongs to: India 
Rakesh Kiran Pulapa is among the professional aerial photographers famous on Instagram. Though he has a computer engineering background, his photographic passion led him to success in this field. 
He achieved numerous awards for his aerial photography from different countries like India and Dubai. He is passionate about revealing and exposing unexposed things through his unique and creative photography. 
Julien Grondin
Belongs to: France
Julien is a professional landscape photographer based in France. He loves playing with light to add atmosphere to his images. That's why stunning sunsets and sunrises form a substantial part of his portfolio. 
He is among the expert drone photographers who travel the world and capture amazing places with a bird's eye view.
How To Become an Aerial Photographer? 
To become an aerial photographer, it's not necessary to have formal academic credentials. But if you have this, it will be good. Many people start their careers as assistants to professional aerial photographers. They learn from these experienced photographers new creative ideas and techniques. 
As aerial photography is different from other photography genres, it would be better if you took one or several courses on it. But you can also try it yourself by applying some strategies and having some essential elements. 
Camera and Lens
Camera and lens are mandatory for making any photograph. But you have to choose the right one for your aerial photoshoots. There are some particular DSLR cameras and lenses that are famous for the best aerial photography. You should select one of them. 
Having one or two cameras, as well as a few lenses, would be an excellent start to becoming an aerial photographer.
Aviation Experience
A professional aerial photographer often has the ability to work in airplanes or helicopters while remaining calm and capturing amazing aerial photographs.
You are fortunate if you have any aviation experience because it will help you take pictures from airplanes and helicopters. 
Drone 
Most photographers who work in the aerial photography sector use drones as their main equipment. Because drones are the best way to capture any place from a bird's eye view instead of taking help from aircraft, for that reason, you should have a drone to become an aerial photographer. 
Learn and Practice 
When you have the proper elements, now you have to learn and practice more and more. In this context, you can learn many ideas and tips from relevant books, blogs, and youtube videos. After that, apply them by yourself.
FAQs
How much does an Aerial Photographer make?
It basically depends on a photographer's skills and the region or state he works in. For instance, the average annual salary of an aerial photographer in the US ranges from $29500 to $55500.
Who was the first aerial photographer?
The first aerial photographer was Gaspar Felix Tournachon, who was a French photographer.
What is the oldest aerial photograph?
The oldest aerial photograph is known as " Nadar," which was taken by French photographer and balloonist Gaspar Felix.
What are the two types of aerial photographs?
The two types of aerial photographs are known as vertical or oblique.
What is a sky photographer called?
A sky photographer is also known as a cloudscape photographer.
What is the purpose of aerial photography?
Aerial photography can be used for numerous purposes, such as mapping and analyzing land.
Perfection
Aerial photography is a unique genre of photography that requires different strategies and elements from other genres. In this article, you got a list of professional aerial and drone photographers, including some relevant ideas on aerial photoshoots.
I hope now you can easily get connected with these professionals and take useful ideas from them. So, go forth and make your goal.