Having a baby is the most joyous part for every mommy and dad. It urges them to capture photos and memories with their child and hire a specialized newborn photographer. 
Maybe you are searching for baby photographers or trying to be one of them. In this article, you will get a list of photographers who are famous for newborn photography across the world. Besides, you will get more ideas about newborn photography and its popularity, including practical tips on choosing a baby photographer. 
So, no more talking; let's get started!
Who Are the Newborn Photographers?
Newborn photographers are professional photographers who capture photos of newborns and babies with or without their parents and families. They are also known as baby photographers. 
A newborn photographer usually shoots babies in a studio or baby's house, but you can also hire them for outdoor baby photo sessions if you want. 
Moreover, famous baby photographers make not only newborn photography but also maternity, birthday, and other portrait photoshoots.
How Popular is Newborn Photography?
Newborn photography witnessed a rising demand and popularity growth from when it started. It shows a substantially increased position in the list of portrait photography genres.
Every parent loves sharing pleasurable moments with their baby. It led them to urge capturing special moments with newborns and storing some live memories. Therefore, they hire newborn photographers to create photos of their babies.
Hence, photography session with the baby has become a popular trend among families, and every family member enjoys this moment like a festival or birthday celebration. So, you can easily perceive how much popularity newborn photography has gained.
Best Newborn Photographers Who Famous For Their Baby Photography
Newborn photography is a complex role where a photographer has to understand the child's mind and habits, besides having excellent photography skills because children and their activities are always unpredictable.
Here, I described the best newborn photographers who achieved worldwide popularity for their incredible baby photography. So, let's get them. 
Christina Mae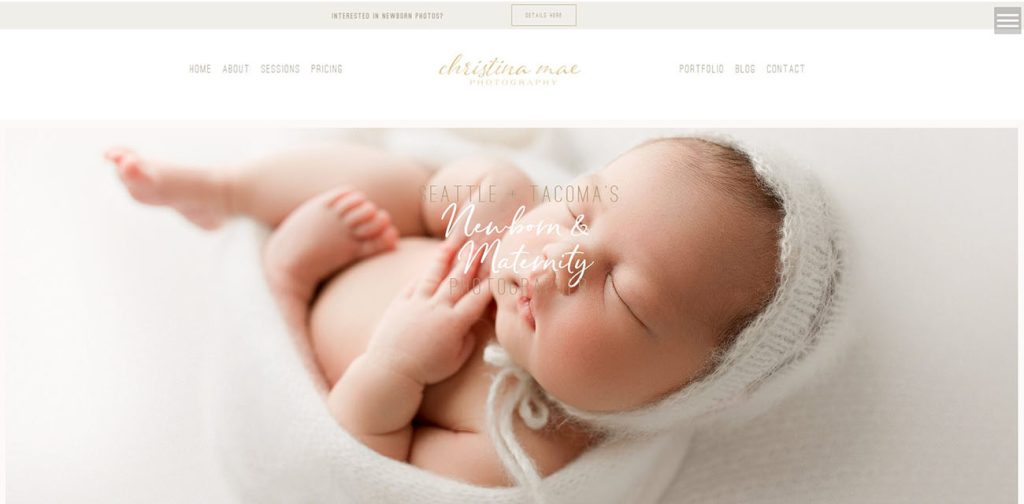 Location: Western Washington, USA 
Christina Mae is a newborn photographer based in the United States. She is also famous for maternity and family photography. However, Tina was a former police officer who turned to a photography career. In 2016, she opened a studio for the first time, which spread her photography fame across the areas like Seattle, Tacoma, Puyallup, Auburn, and Olympia. 
Still, she completed more than 850 baby photo sessions maintaining an organic style that mainly focuses on the baby. She prefers soft colors and earthly tones to make the photos look pure and simple. This style earned her the best newborn photographer in Washington State.
Heather Larsen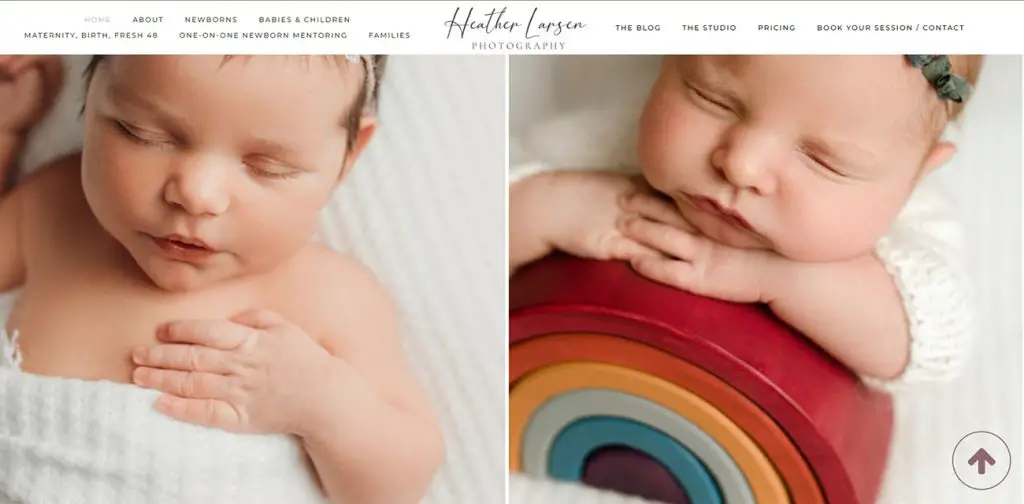 Location: United States 
Heather Larsen is a professional photographer based in the United States. She is well known for capturing newborn, child, and family photography. Larsen has a great passion for photography and documenting life's stories. She loves taking photos of real life mixed with tears, laughter, and love. 
Moreover, Larsen is very conscious of clients' comfort. She loves children and behaves with fun and joy. She owns a great studio that provides clients with a homie atmosphere. Also, the studio contains children's crafts and props that keep the babies aloof from the boring or crying scene and keep them busy with plays.
Jenny Cruger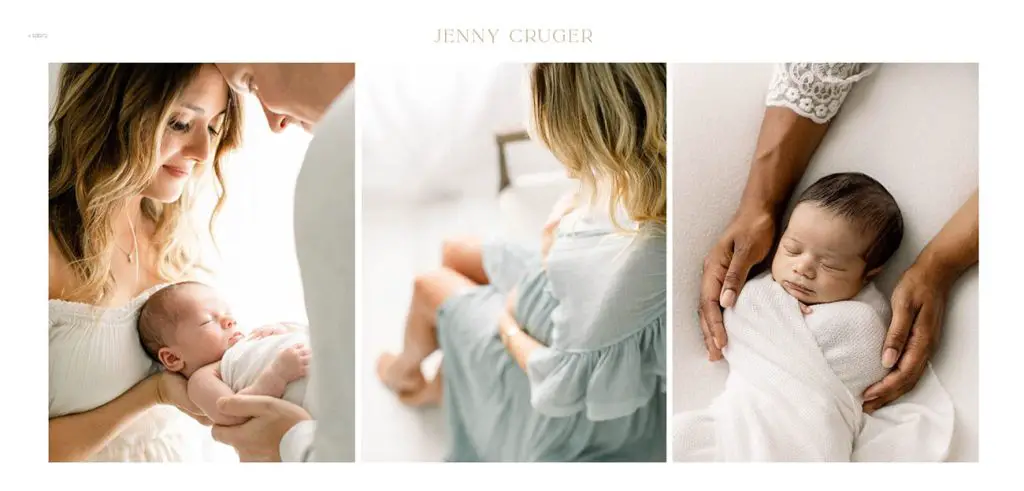 Location: USA 
Jenny Cruger is a famous photographer who has expertise in different portrait photoshoots like maternity, newborn, and family photography. She started her photography journey in 2010 in the Nashville area. 
Jenny is also a trainer who teaches photography across the USA, especially in Texas, California, Atlanta, and more. Furthermore, she established a big studio where she makes numerous photo sessions with clients.
Shannon Reece Jones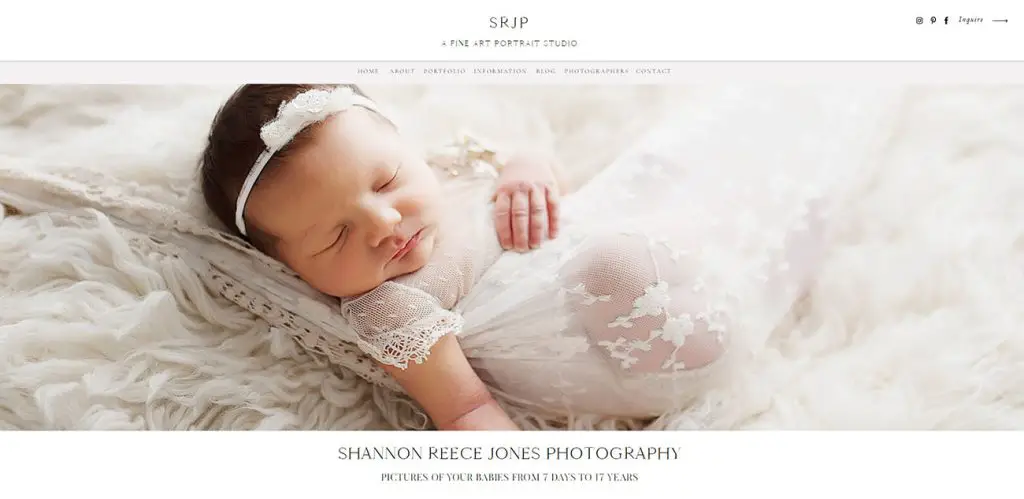 Location: USA
Shannon Reece Jones is a famous photographer based in the United States. She has expertise in numerous photography types like motherhood, newborn, and family portrait photoshoots in the USA, especially in Houston. She loves to take photos, maintaining a natural and classic look. 
Moreover, she has an outstanding studio in The Woodlands, TX, where she does her photography job. You can also hire her for outdoor photography in Bellaire, Conroe, Cypress, Galveston, Lake Livingston, Magnolia, Memorial, River Oaks, and more. 
Abigail Joyce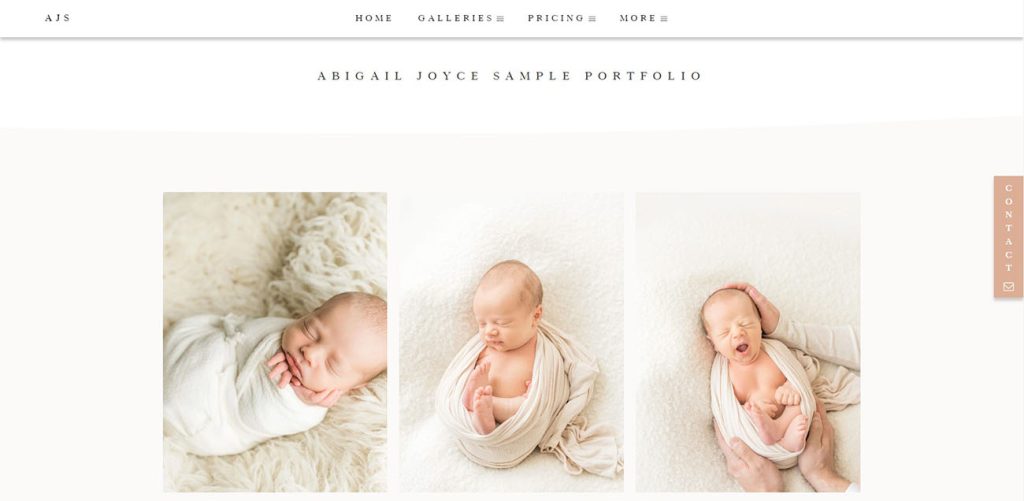 Location: Chicago, USA 
Abigail Joyce is a famous maternity and newborn photographer who won many awards in this sector. She is the owner of Abigail Joyce Studios, which serves the people in Chicago, IL, and the surrounding areas. 
Joyce started her newborn photography journey in 2012, and gradually she made the team dedicated to making different types of portrait photoshoots, including baby, family, and maternity photography. 
Michelle Osborne
Location: South Carolina, USA 
Michelle Osborne is a leading photography service provider in Greenville, South Carolina. She specializes in newborn, maternity, cake smash, and other photoshoots.
Michelle is a dedicated family photographer who gives detailed attention to the subject. She provides service in different areas, including Greer, Greenville, Simpsonville, and more.
Kelly Williams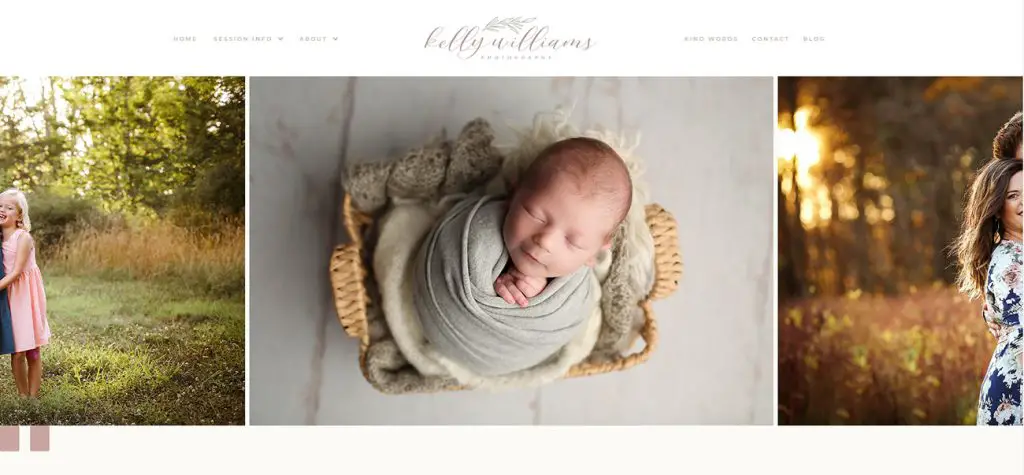 Location: Virginia, USA 
Kelly Williams is a professional photographer who is specialized in newborn and family photography. Every photo session Kelly makes will give you joy and celebration while preserving your family's unique story and love moments. 
Moreover, Kelly has a luxury portrait photography experience with an appropriate focus on the client's desires and urges.
Emily Moncus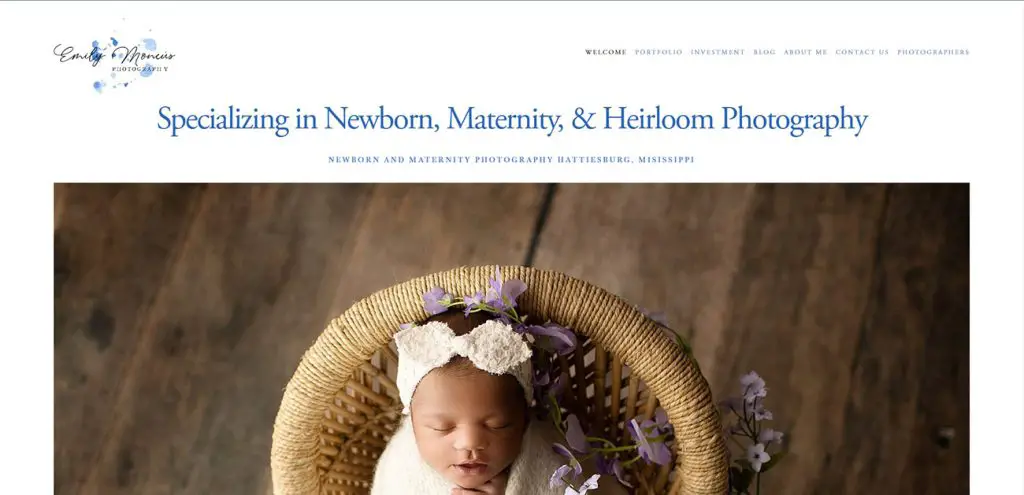 Location: Texas, USA
Emly Moncus is a famous newborn photographer based in the US. She started her photography journey in Omaha, Nebraska, and continued it in Dallas, Texas. She is very special to the clients as she provides desirable photography services by understanding their preferences. 
She is also very child-friendly and loves children and takes care of them, especially during photo sessions. You will find her skilled in newborn and maternity photography.
Megan Curren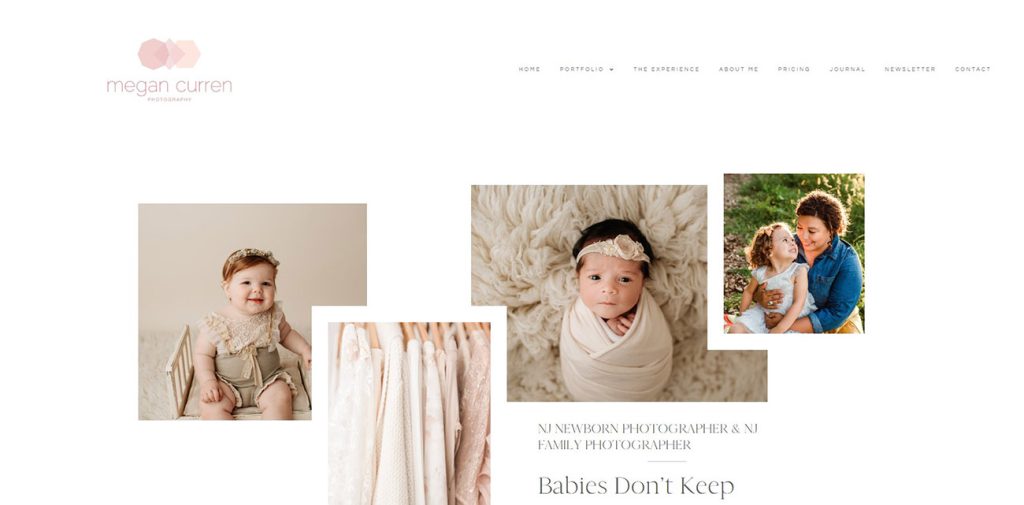 Location: New Jersey, USA
Megan Curren is a famous photographer specializing in maternity, newborn, and family photography. She loves vintage things; that's why she prefers using old crates, quilts, and lace during photo sessions. 
Megan also completes her task fast so that the little details of the babies and children can disappear quickly. 
Erin Elizabeth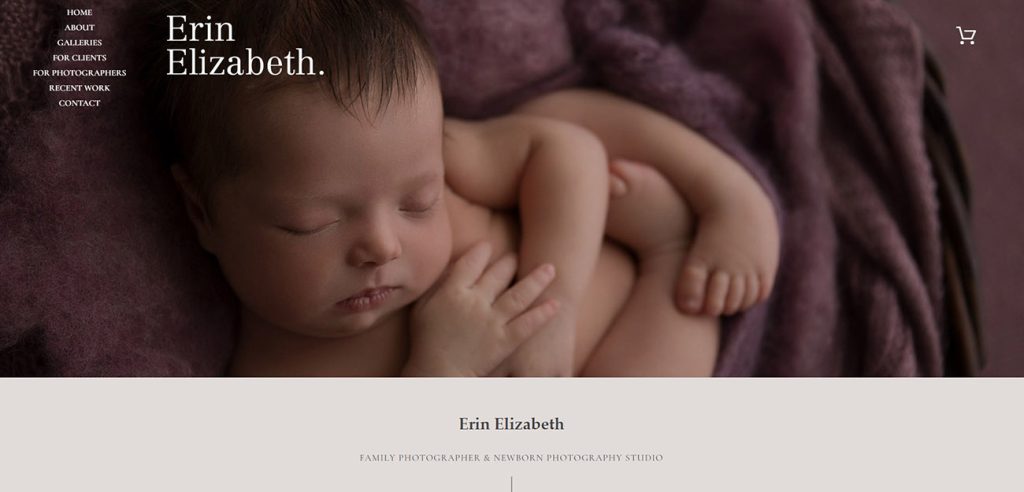 Location: Perth, Western Australia
Erin Elizabeth Hoskins is a professional photographer based in Australia who won international awards in family photography. She owns a fully accredited membership in the Australian Institute of Professional Photography. 
Erin contains photography workshops for professional photographers across the world, including Australia. She photographs newborns in her studio or families on location using natural light. 
Shannon Leigh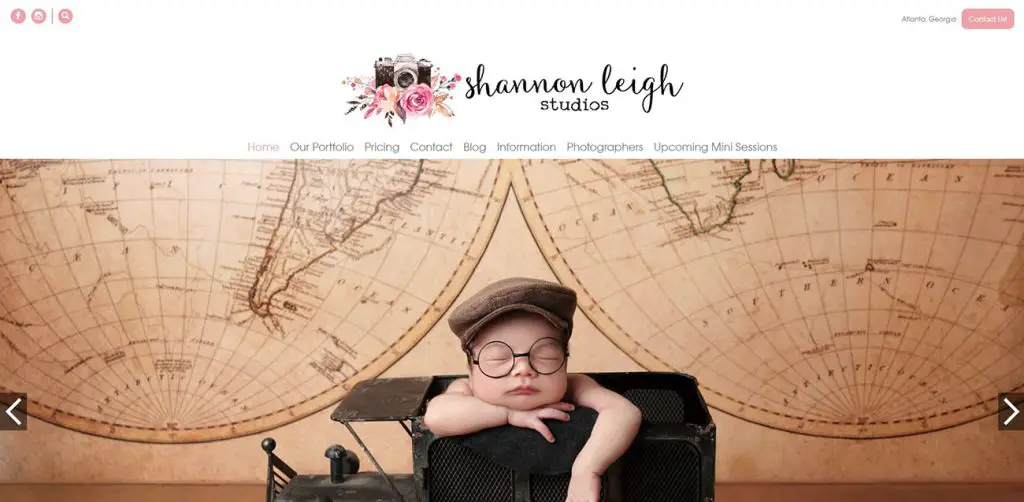 Location: Atlanta, USA
Shanon Leigh is a professional photographer and owner of the Shanon Leigh Studios. She has worked as a professional baby photographer for over ten years; before that, she spent the last nine years perfecting newborn photography. 
As a professional artist and photographer, Shannon always tries to deliver unique and beautiful photos of the babies. She also gives the props and outfits for the infants as well as their parents. 
Ana Brandt
Location: California, USA
Ana is a professional photographer from 1999 who is now recognized as a world-famous photographer. Still, she has prestigious work experience with numerous celebrities like Alicia Silverstone, Sarah Drew, Edyta Sliwinska, Ian Ziering, and more. 
Though Ana Brandt lives in California, she travels on assignment worldwide. She is one of the most popular newborn photographers on Instagram and Facebook.
Janel Henninger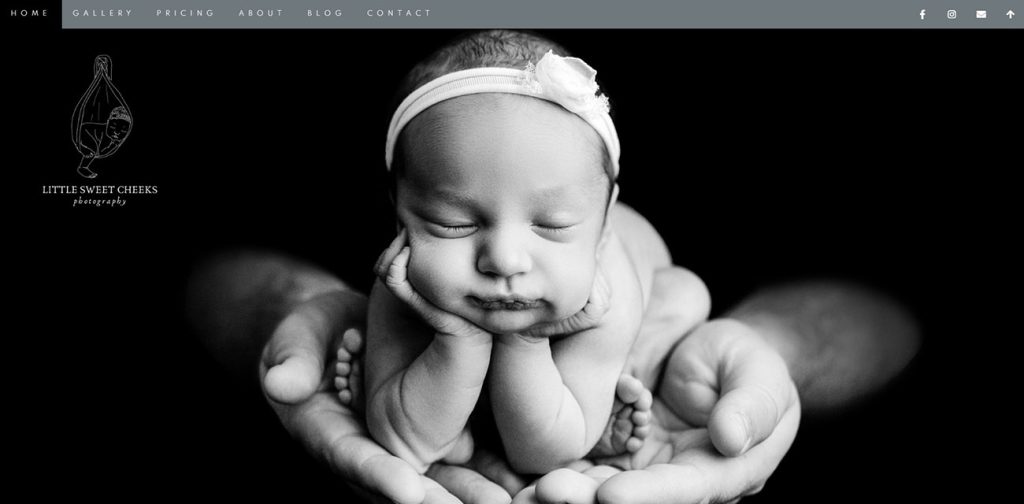 Location: Central Illinois, USA
Janel Henninger is a professional photographer based in Central Illinois, USA. She and her best friend, Sheena, both work together as newborn and children photographers. Janel is a soft-hearted and child-friendly photographer who loves spending funny moments with babies during photo sessions.
She provides great attention to detail and tunes difficult poses of newborn photography.
Lauren Grayson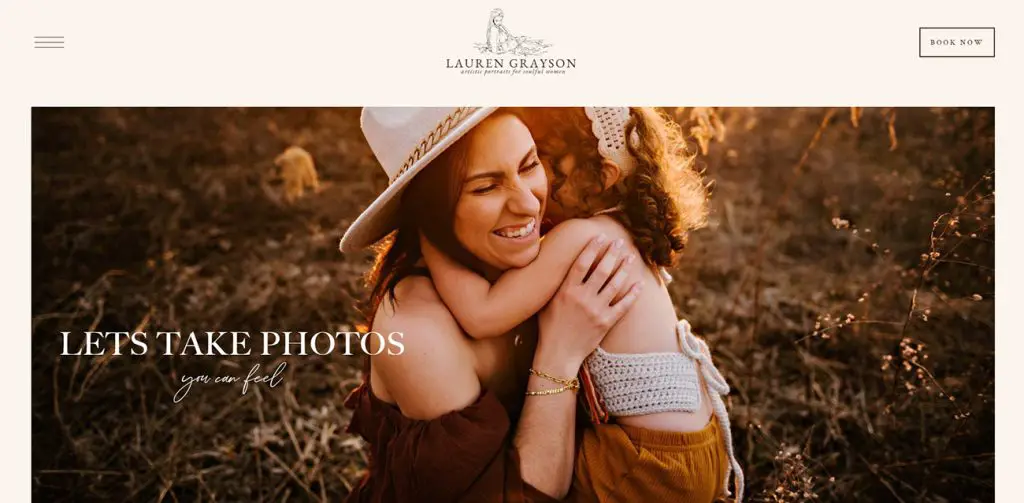 Location: Ohio, United States
Lauren Grayson is a famous baby photographer based in the USA. She started her newborn photography journey at her apartment in Cuyahoga Falls, Ohio. Lauren is specialized in creating unique and engaging portrait photoshoots for newborn babies and families. 
She also teaches and trains portrait photography across the United States. Her husband works behind the scene in her business, maintaining his medical job.
Jess Lombardi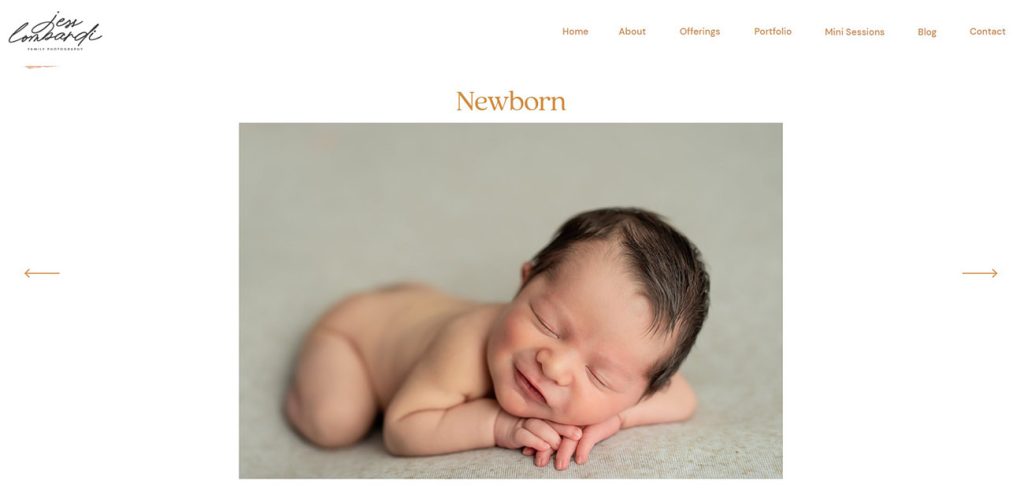 Location: Annapolis, Maryland, USA 
Jess Lombardi is a professional portrait photographer who provides services in newborn photography, family photography, maternity photography, and more. She started her photography company for the love of photography, capturing shots, editing, and connecting with people. 
Jess is the owner of a photography studio that was established by her mom and daddy. She contains great photography and image editing skills which made her famous on Social media and offline platforms.
Cris Passos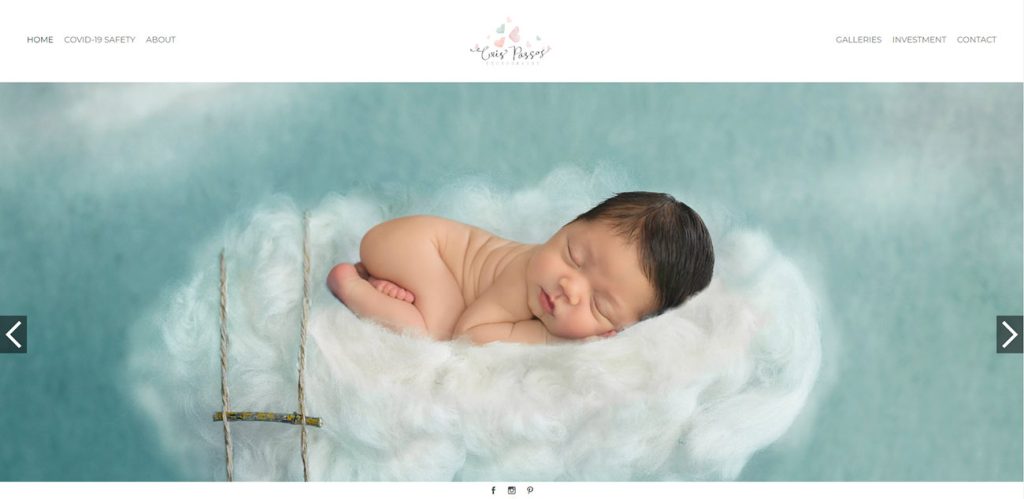 Location: Boca Raton, Florida, USA
Cris Passos is a portrait photographer based in Florida, USA, which has award-winning pride in newborn photography. She started her photography journey from passion, but now she is a professional and owner of Cris Passos Photography studio.
She is famous for taking romantic and whimsical photography, in which she incorporates her creative vision into each session to customize each experience truly.
Caitlin K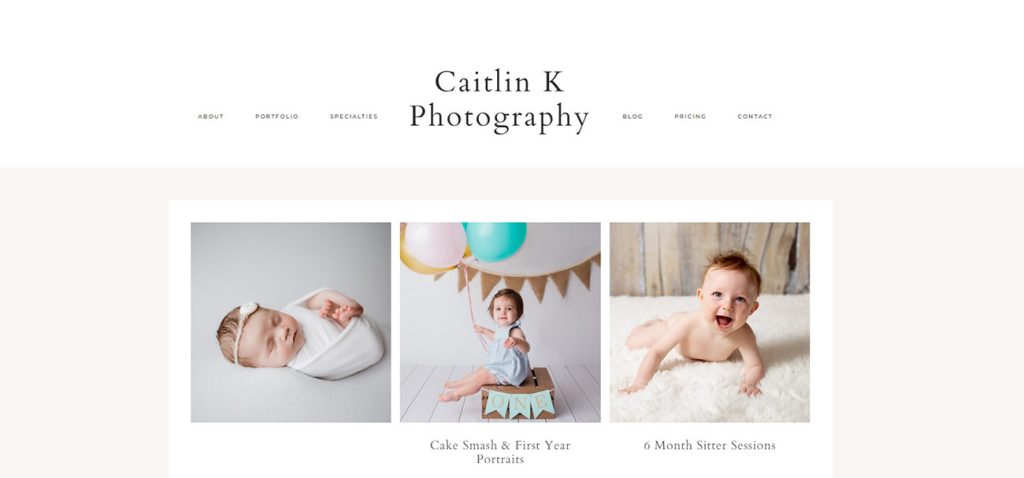 Location: Westchester County, New York, US
Caitlin K is a professional photographer who loves taking incredible photos and capturing memories of joy. She is specialized in newborn and baby photography. Caitlin K is careful of making her clients, including babies and parents, feel comfortable and make smile.
She makes every photo session with joy and patience while completing the task quickly. Clients get happy and satisfied with her unique and creative photography styles.
Matt Cramer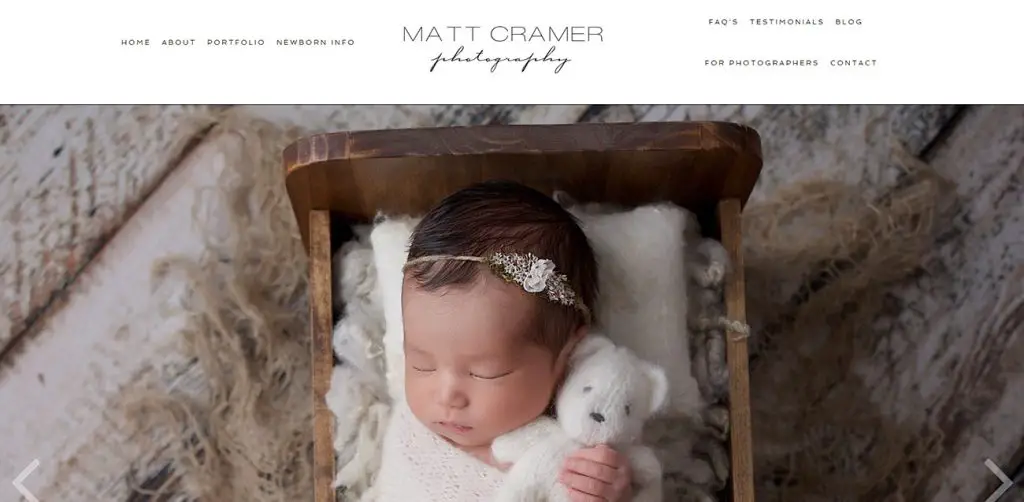 Location: Los Angeles, USA
Matt is a professional newborn and baby photographer based in Los Angeles, USA. She and her husband established a boutique photography studio that focuses on fine art baby and newborn portraits. 
Apart from taking newborn photography, they also capture maternity, birthday, and cake smash photoshoots. Despite the studio photoshoots, they are also available for outdoor or home photoshoot services. 
Sophie Crew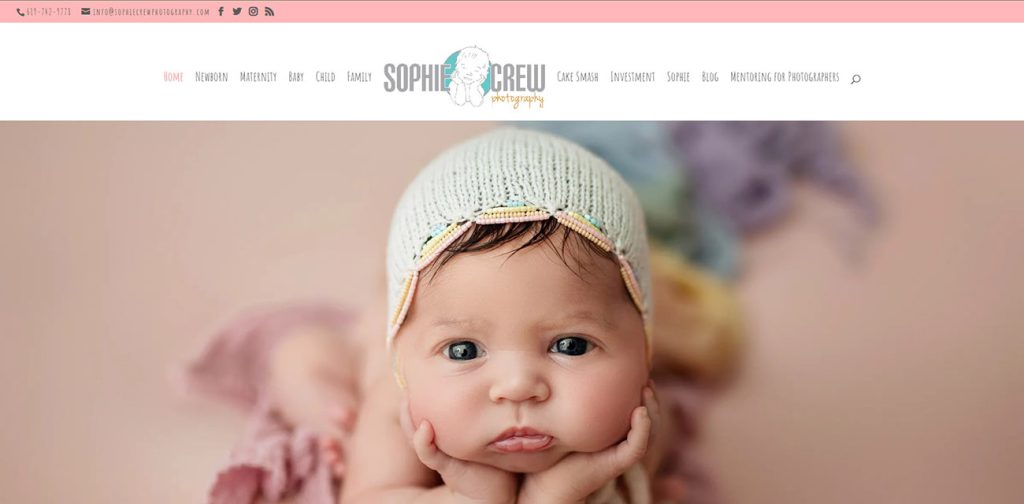 Location: San Diego, USA 
Sophie is a newborn photographer based in San Diego, USA. She is specialized in safe and artistic poses for newborn babies and loves capturing San Diego's cutest tiny babies. She won an award for her creative photography of newborns. 
Sophie has a newborn studio with hats, headbands, props, blankets, rompers, and accessories needed for amazing baby photoshoots.
Anne Geddes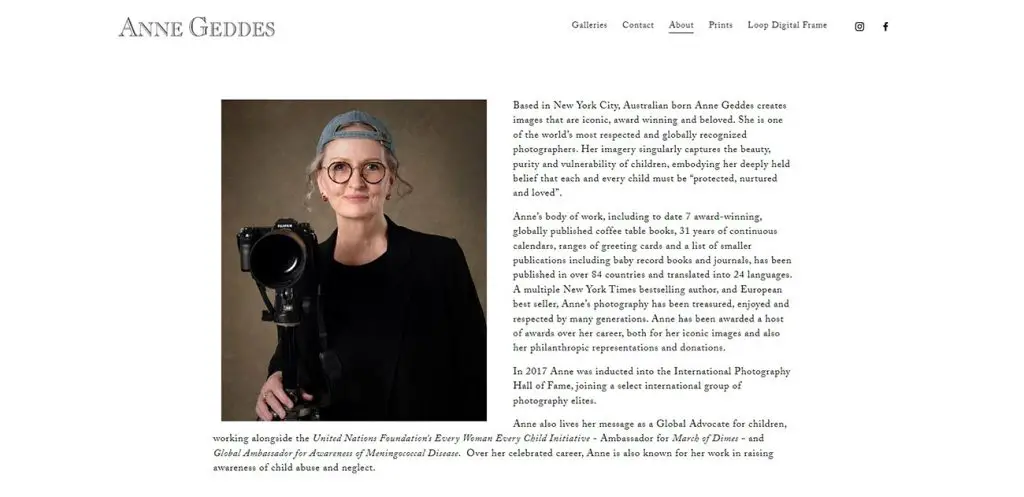 Location: New York City, USA 
Anne Geddes is a professional photographer based in New York City, USA. She is famous for making iconic and beloved images. Her award-winning photography made her one of the USA's most recognized and respected photographers. 
The imagery created by Anne depicts the beauty, purity, and vulnerability of newborns and babies while also ensuring their health and safety. Further, she was inducted into the international photography Hall of Fame in 2017 by joining the group created by international photography elites.
Jess Becker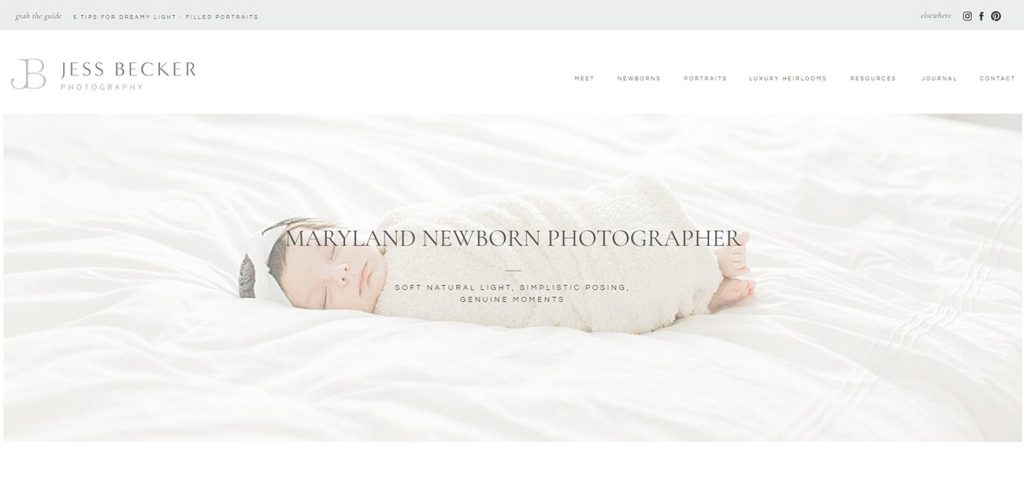 Location: Maryland, USA
Jess Becker is a portrait photographer who is specialized in newborn baby photography. She provides photography services across Maryland, Washington, DC, and Northern Virginia. She captures natural and joyful portrait photos that families desire and love. 
You can hire Jess for maternity, newborn, and family photoshoots in Maryland, Washington DC, and other states in the US.
How to Choose a Newborn Photographer for Baby Photoshoot?
A baby is a good fortune for mom and dad. They love capturing photos of their children; they hire a professional photographer to make incredible photoshoots. Here are some tips for choosing the best newborn photographer for the baby photoshoot. 
Experience and skills
Make sure the photographer is skilled and specialized in newborn and baby photography. Also, try to know how many years they have worked in this field. 
Behavior and Attitude
Try to perceive that the photographer is child-friendly and he never gets bored with your kids when taking photoshoots. 
Engaging Photos 
Observe their work and ensure that you love their outstanding photos and service quality. 
Price and Demands
Make conversation with them and match your budget with their price and demands. Also, ensure that they provide outdoor photoshoot service. 
FAQs
When to Photograph Newborns?
The best time for making newborn photography is from seven to 10 days. But you can also do photoshoots after this period.
How Much Does a Newborn Photographer Make?
It depends on a photographer's skills, experience, location, and other facts. On average, a photographer makes $34, 319 a year in California. 
How to Find a Newborn Photographer?
Most professional photographers have their portfolios on social media and other online platforms. You can find them by searching online based on your living area.
When to Book a Newborn Photographer?
There is no specific time for booking a newborn photographer, but it will be best to book a photo session one to three months before your newborn is born.
How to Become a Newborn Photographer?
Newborn photography is a type of portrait photoshoot that contains some unique and different perspectives. To become a newborn photographer, you should follow some ideas and techniques and must be child-friendly.
Have Any Questions? You Can Ask
Newborn photography has become a popular trend among people. In this article, you've become familiar with the best newborn photographers in the world. Along with this, you get more tips for choosing a baby photographer. I think it was a helpful article for you. 
Let me know anytime I can help!