Accepting your beloved—with whom you have spent your entire life—begins with an engagement. How do you let a once-in-a-lifetime moment fade away? Whether you're an outdoorsy couple or an urban couple, you'll want to preserve your engagement memories in a unique way.
Currently, both engagement photographers and engagement photography are hugely popular. But it sounds stressful when it comes to hiring a professional and quality photographer, right?
Stay out of exploring at random! You're on your way now!
We've provided a guide to the nooks and crannies of engagement photographers and enlisted the top photographers among the many who are versatile in every way.
Let's get started! 
Who Are Engagement Photographers?
Engagement is the couple's moment of agreement before courtship, and the person they enlist to capture this precious moment is called an engagement photographer. It is a mutual declaration of marriage, but it is done privately in front of family and close friends.
Whether men plan the surprise proposal moments or the two families plan an event, the goal is to create romantic moments where couples exchange rings and declare their intention to wed.
Typically, engagement is just a doorway to a new life. So the photograph depicts the couple's joyful and lively moments in a frame. The wedding photographer captured their day without interfering, which means taking their candid photos without asking them to pose. The sole purpose is to capture the moment and not act it out.
Benefits of Hiring an Engagement Photographer
A single image brings back beautiful memories within a minute. It is just inconceivable without a photographer.  
Let's take a look at the benefits of hiring them!
They're equipped with professional gear like a camera, and different types of lenses including telephoto lenses, macro lenses, prime, or zoom lenses.
 An artistic mindset of the timing of the photographs to capture.
They know how to approach the artistic vision to plan the moment to get the best outcome.
Their solid understanding of the fundamentals solves the mistake in just a stiff.
They know how to consider lighting setup, color contrast, compositional techniques, and the design of each frame.
You get quality with guarantees. 
They can edit your pictures with fine-tuned details.
Lastly, you enjoy your precious moments of being stress-free. 
How to Choose an Engagement Photographer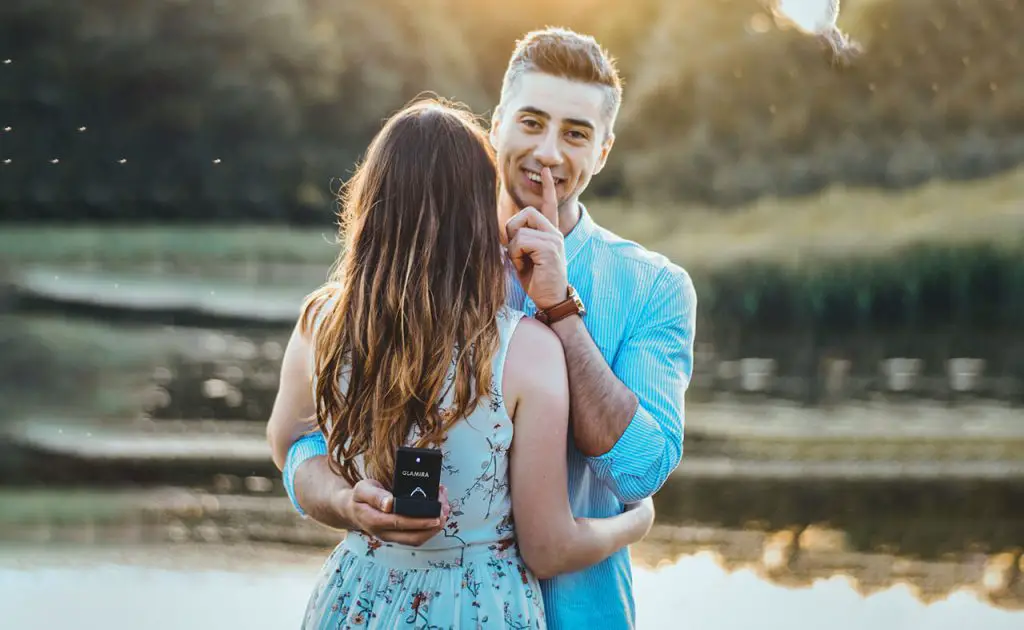 Sound stressful to choose one from the stack! When selecting one, keep two things in mind: the photographer's personality and editing style. But before making a decision, there are still other steps to take. 
These are-
Set a Budget
Start your search with the most realistic jumping-off point—the budget. It shrinks the list of your findings. Weddings are expensive and difficult to manage, but if you set a budget, you can quickly narrow down your options and find a professional among them by searching in your area or on social media sites.
Determine which style you want to capture 
The preferred style you want to capture your moments in depends on whether you want engagement photography or wedding photography. Most photographers tend to use multiple styles, though only some styles. Similar to wedding photography, there are several engagement photography styles, including –
Classic or traditional Photography 
True-to-life Photography
Photojournalistic
Fine-art Photography
Aerial Photography
Dark and moody Photography 
Sometimes, incorporate shots with landscapes and the seashore, especially on elopement occasions. Begin your research by deciding which style you want, because lighting and editing styles are vastly different.
Read Also: Cute Engagement Photo Outfit Ideas with Best Photoshoot Tips
Hit up for Recommendations or Reviews
After deciding on your spending limit and preferring an engagement style to look at your special days, you're left with more, correct? Reviews and recommendations can help you narrow down your search among the many creative engagement photographers.
Interview the Photographers
Ask them to come for interviews with the photographers whose names you have shortlisted based on your preferred aesthetic for engagement photographs. Feel free to ask any pertinent questions you may have regarding the packages, products, options, and other matters. A professional is always eager to answer your question.
Discuss the Pricing or Packages
When you are convinced and comfortable, discuss the pricing or packages that they offer you. Don't forget to ask about any hidden charges for photo editing, and other extra services. To get the best results, determine the quality of the photographer you can afford on your limited budget, and don't go beyond it. You can ask for a trial session like surprise proposal photography, a pre-wedding documentary, or an editorial shoot. 
Top Engagement Photographers You Can Hire For Engagement Photoshoots
When you type "Engagement photographer near me" into Google, a long list of results must appear, but it can be challenging to determine which one best suits your needs.
For this reason, we have put together a top engagement list where you can find a wedding proposal photographer, couple photographer, local engagement photographer, or simply a surprise engagement photographer.
Don't waste any more time; let's get to the list!
Pat Cori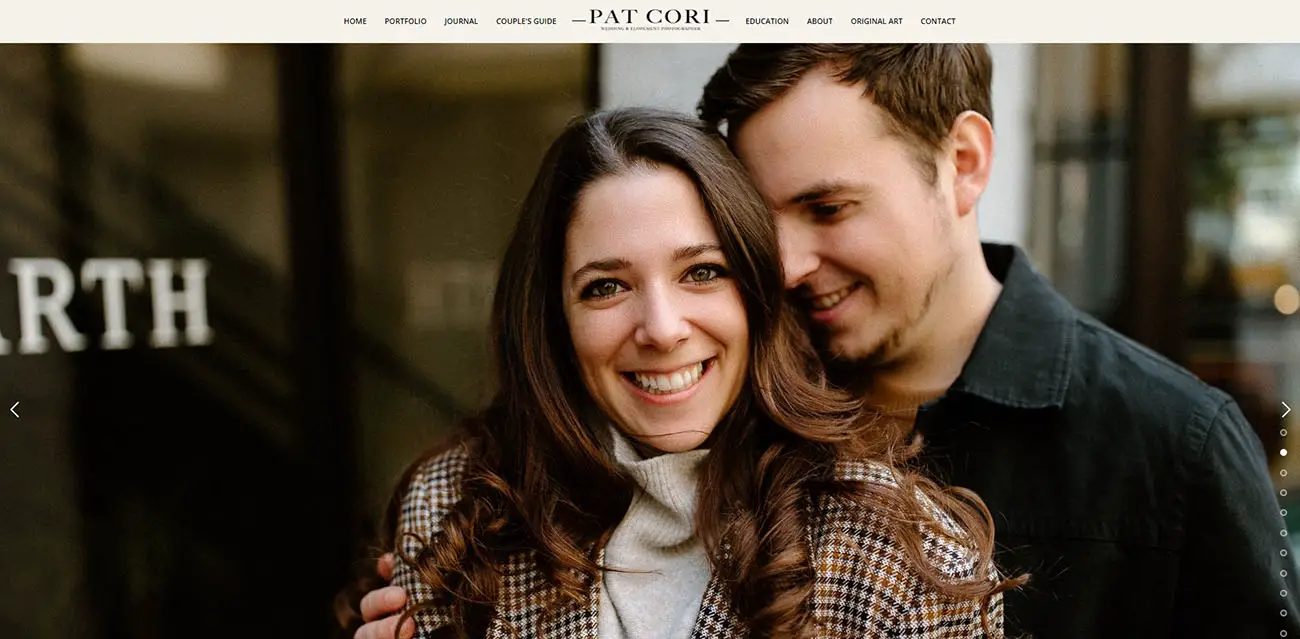 Location: Virginia, the United States
Website | Instagram | Facebook
American-born Italian Pat Cori is a Virginia-based destination wedding photographer. She gained a distinctive outlook on life from her upbringing in a multicultural society. Her uncanny talent allows her to capture the true emotions of a couple's loving moments instead of fabricating them. 
Pat Cori Photography received the Rangefinder Wedding Award in 2019 and has been nominated for the Rangefinder 30 Rising Stars list in 2020. The breadth of her experience makes her incredibly flexible when capturing reminiscence moments from engagement sessions, elopements, and wedding photography.
Tessa Berg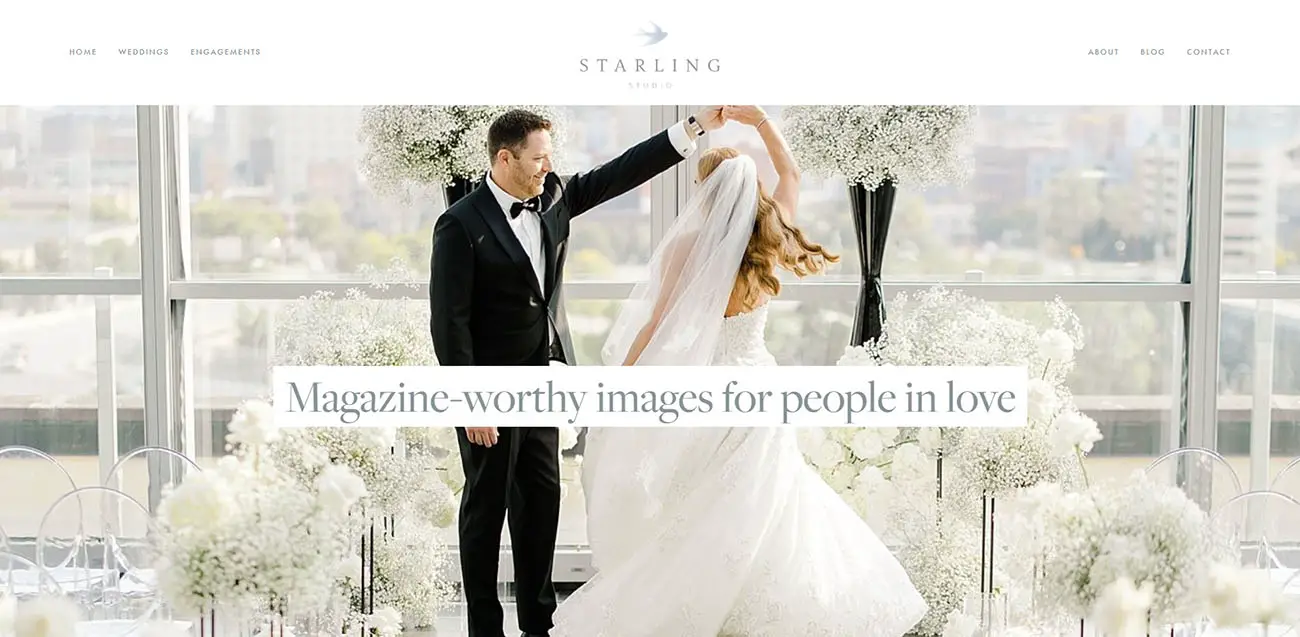 Location: Ohio, United States
Website | Instagram | Facebook
Tessa Berg is a passionate photojournalist from Columbus, Ohio. She is an absolute expert in both wedding and engagement photography. Her deft eye for preserving memorable details documents the couple's love story through enduring photos. 
She was named the Best Colombus Wedding Photographer by Colombus Weddings in 2021 and 2022, demonstrating her impressive skill in this area. Subtle studio by Tessa also earned the WeddingWire Couple's Choice Award and The Knot Best of Weddings multi-year winner titles. Wedding and engagement photography has appeared in prestigious magazines, including Martha Stewart Weddings, Style Me Pretty, and so forth.
Lukas G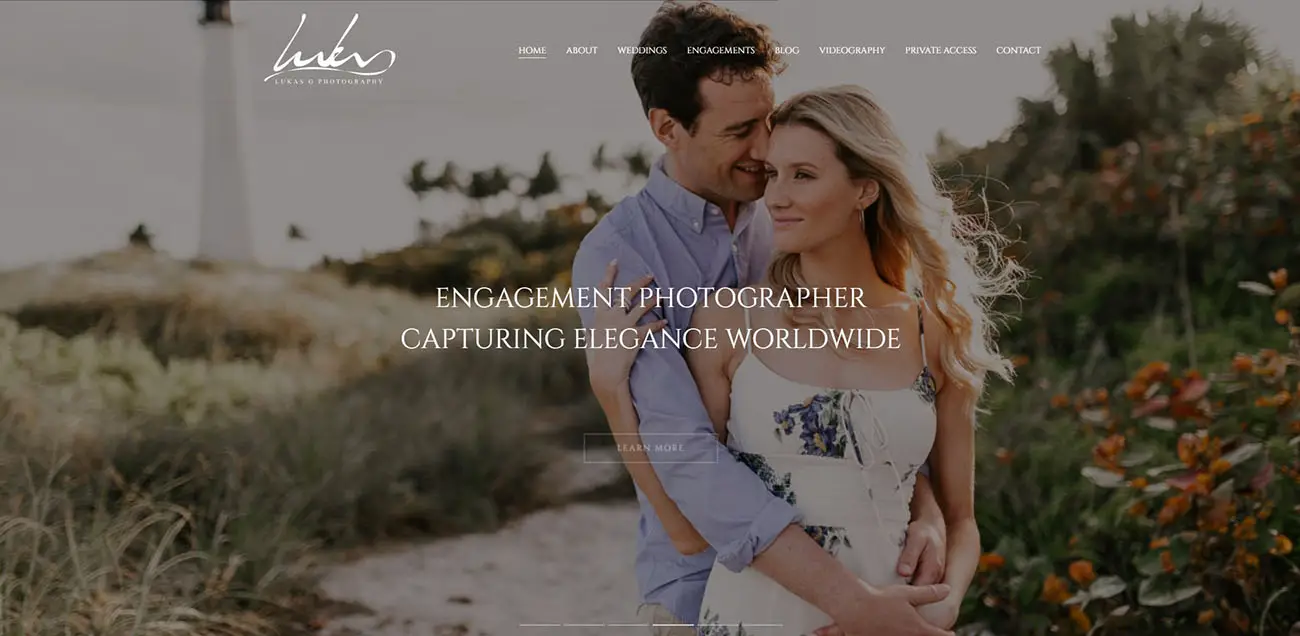 Location: South Florida, United States
Website | Instagram | Facebook
Lukas G is an award-winning documentary wedding engagement photographer. He knows how to eloquently highlight every moment of life that is infused with authentic and unique emotions. International recognition has come from his wealth of experience and innate artistic sensibility. 
His familiarity with destination photography beautifies several cultural traditions, including New York, Paris, the French Riviera, Toulouse, and other fascinating destinations in a frame. He has been featured on Carats & Cakes and Fearless Photographers as a freelance photographer. 
Marissa Merrill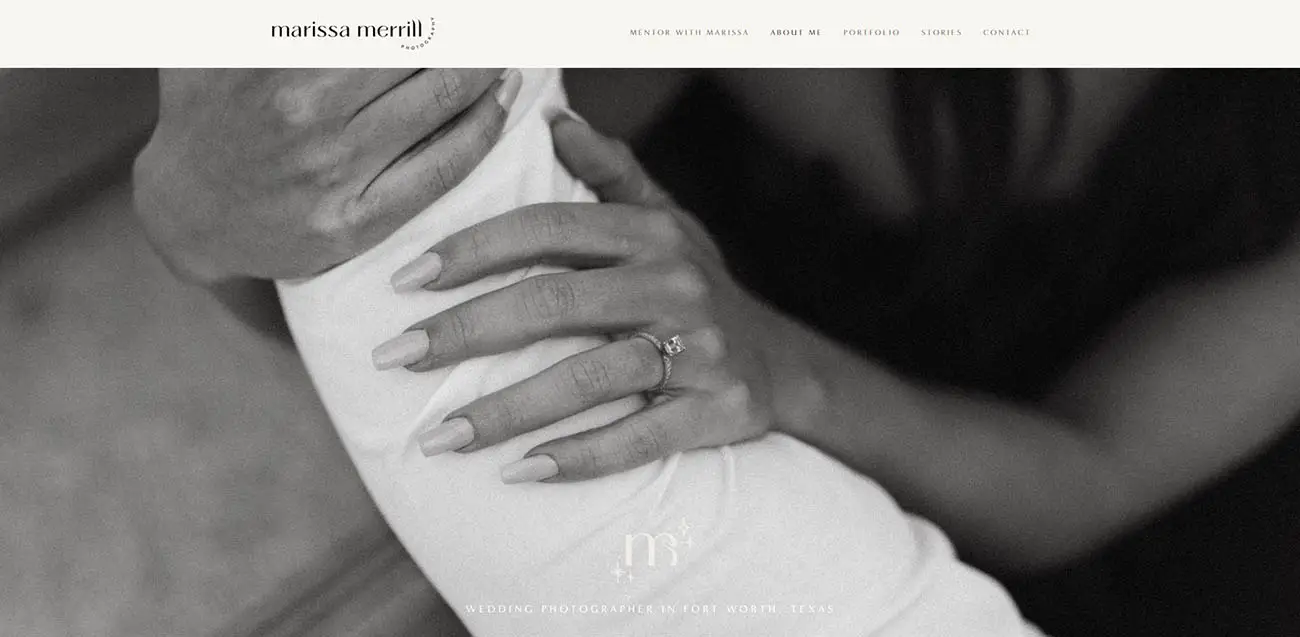 Location: Texas, United States
Website | Instagram | Facebook
Merissa Merrill, a DFW wedding photographer, started her ardent journey into engagement and wedding photography in Texas. Her desire to pursue a career in photography, however, was ignited at an early age. While you look at her portfolio, you can see her enthusiasm for photography, which beautifully captures the connections and private moments of a couple. 
Weddings and elopement photography are her expertise, but she can do more, for example, family portraits, general-purpose photography, and destination wedding photography. Her motivation is so strong that she can't help but offer mentorship, from building the website to pricing the work.
Rachel Graff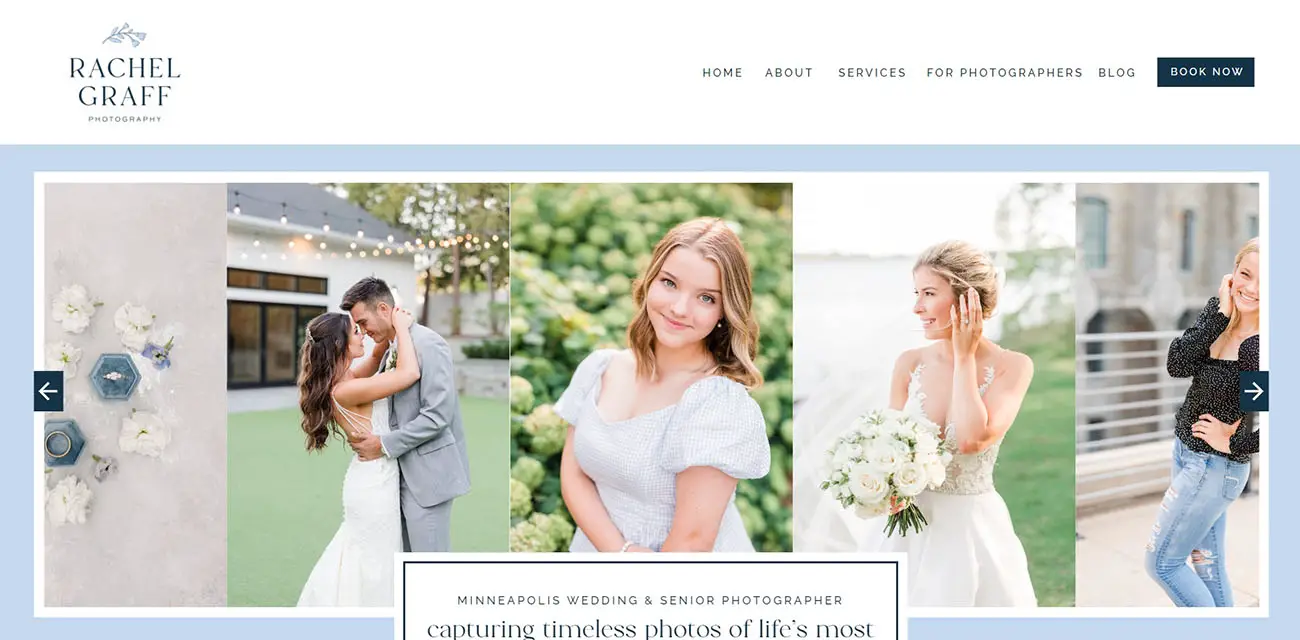 Location: Minneapolis, Minnesota 
Website | Instagram | Facebook
Rachel Graff is a former teacher and senior wedding portrait photographer. She delves deeper into the couple's joyful and timeless moments. You can see her expertise in photography comes to life the photographs so naturally, whether it is just in the summer or cold weather engagements or weddings. 
Rachel Graff photography is not limited to just engagement or wedding photography but goes beyond. She does branding for small businesses by capturing professional headshots and visual content, and she also specializes in marketing to help other photographers advance their careers.
Ashley White
Location: Atlanta, United States
Website | Instagram | Facebook
Ashley White spent half of her life pursuing a career in photography. She is passionate about boudoir photography, small, non-traditional surprise proposals, engagements, and weddings. Her gifted knowledge facilitates warmth and magical moments with real emotions that feel like heaven on earth. 
When you look through her portfolio, you'll notice how well she captures candid, sweet, and tender moments on her camera. That unique personality competes to stay on our listings. 
Carly Fuller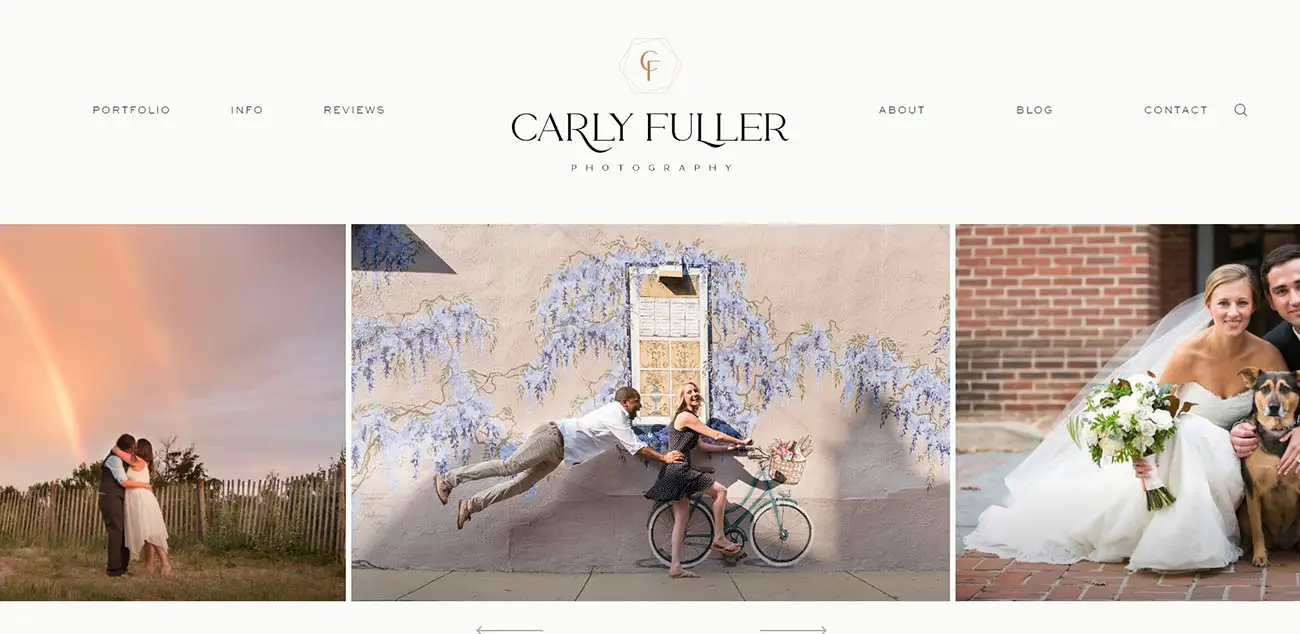 Location: Maryland, United States
Website | Instagram | Facebook
Carly Fullers has an elegance to her photography. She gained her degree in fine-art photography from the University of Philadelphia and began her journey with the perfect technical skills and artistic vision. 
Carly Fuller Photography employs a team of five women who have worked tirelessly to capture the emotions and love of 500 couples till now. The magic of her photography allows her to tell the unfolding story in every detail, from laughs to tears. They have expertise in not just engagement sessions but elopements, micro weddings, family photography, and even lifestyle photography. 
Meghan Rolfe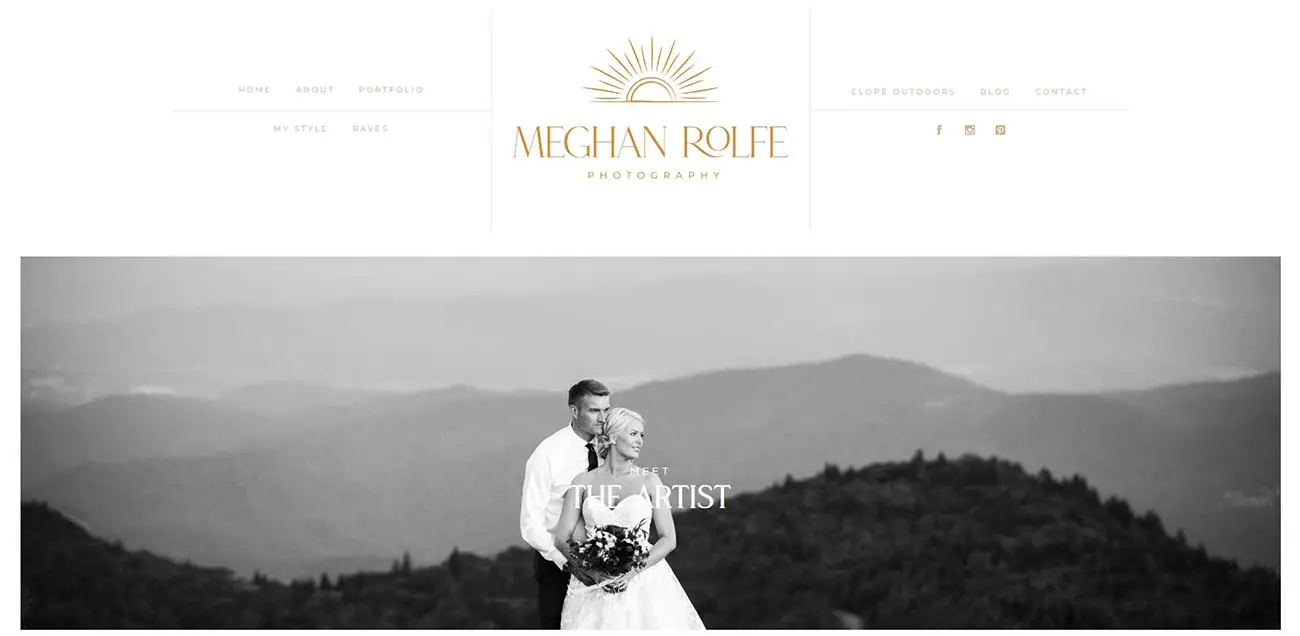 Location: North Carolina, United States
Website | Instagram | Facebook
Meghan Rofle has been a natural light photographer since 2010. Her knowledge of the location is so impressive and allows for impeccable engagement or wedding shots. The inspiration for her artistic vision was mostly inspired by the famous novel Wuthering Heights, in which the bride and groom danced freely over the savannas or over Rover Mountain. 
The place where she lives is surrounded by a range of blue ridge mountains. That's the reason Meghan Rolfe Photography is apt for mountaintop wedding photography and other elopements, surprise marriage proposals, engagements, maternity photography, and even family portraits.
Kate Grace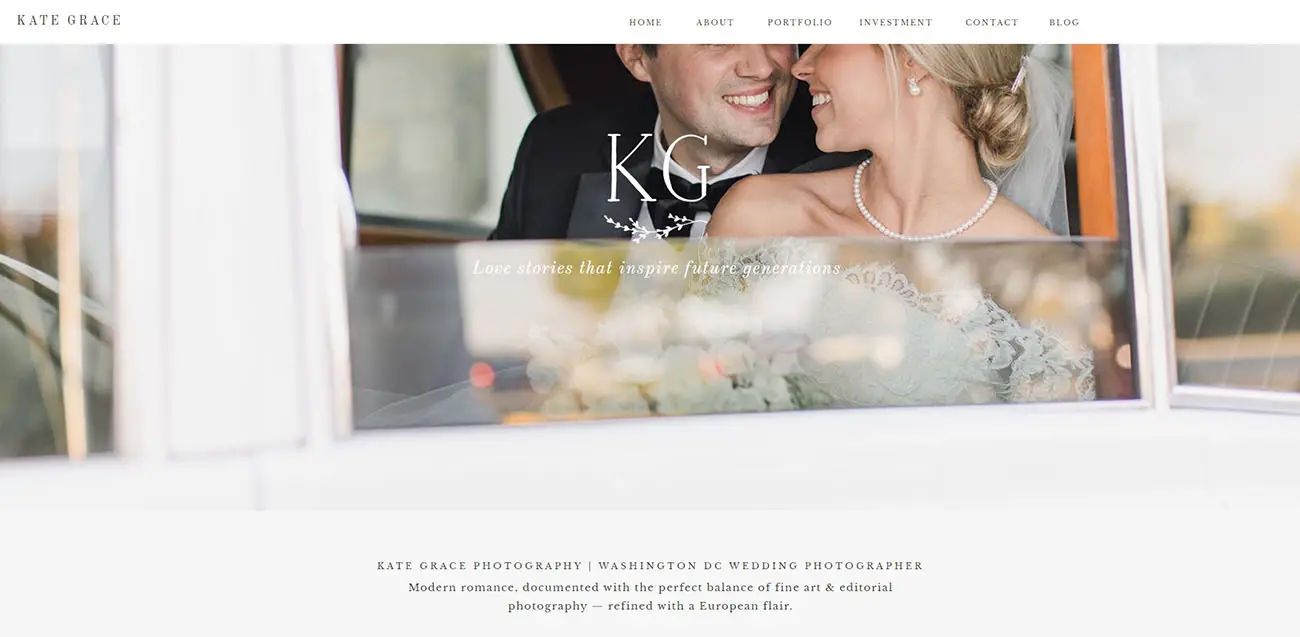 Location: Washington DC, United States
Website | Instagram | Facebook
Kate Grace is a wedding photographer based in Washington DC. Her emotional approach to photography tells a story through natural and candid movements. The beautifully documented moments are filled with the fiancee's or loving couples' stirring emotions.
 Her expertise is in every field of wedding photography, whether destination engagement photography or any theme-inspired wedding photography. Kate Grace has gained popularity as one of the 25 best wedding photographers in Washington, DC. 
Jackie Watson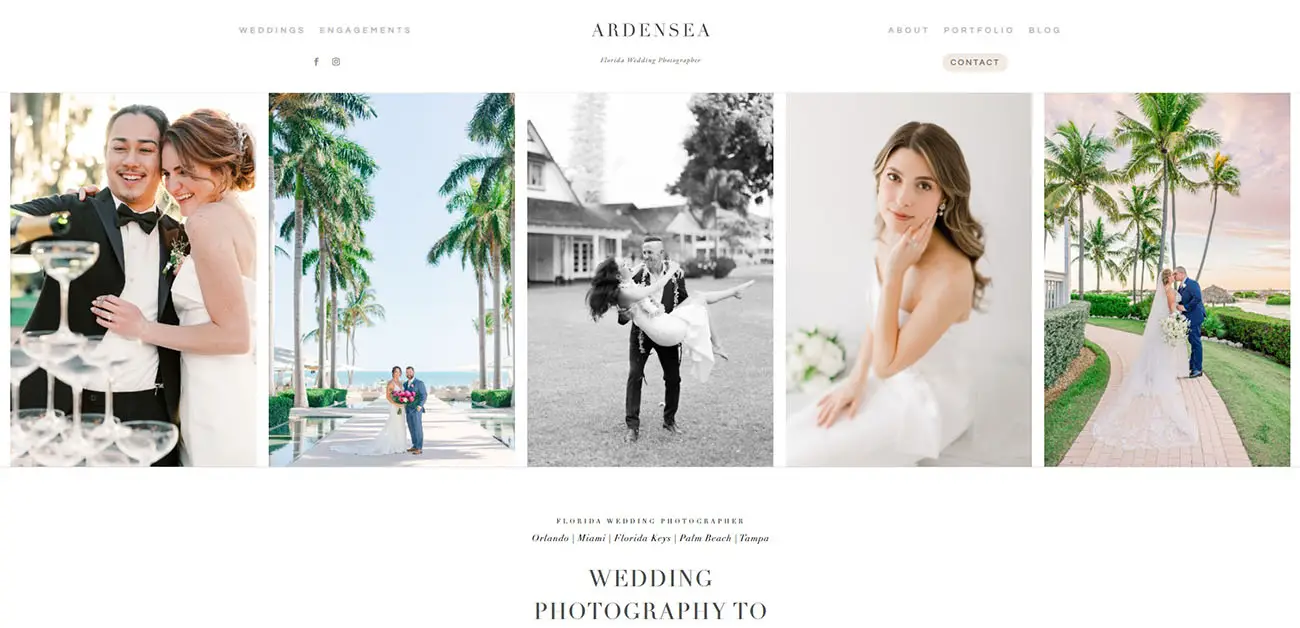 Location: Florida, Unites States
Website | Instagram | Facebook
Jackie Watson is a well-known South Florida wedding photographer since 2008. Her ENFP personality allows her to be a people-centered enthusiast of creativity in photography. She depicts the husband and wife's love story journey with more tenderness. When the couple sees their lovely, timeless emotions in her wedding and engagement photos, it touches their hearts.
Ardensea is her fine-art wedding photographer studio, that portrays authentic, exceptional, and vibrant love stories. Her experience with pre-wedding and engagement photography fosters mindfulness.
Michelle Harris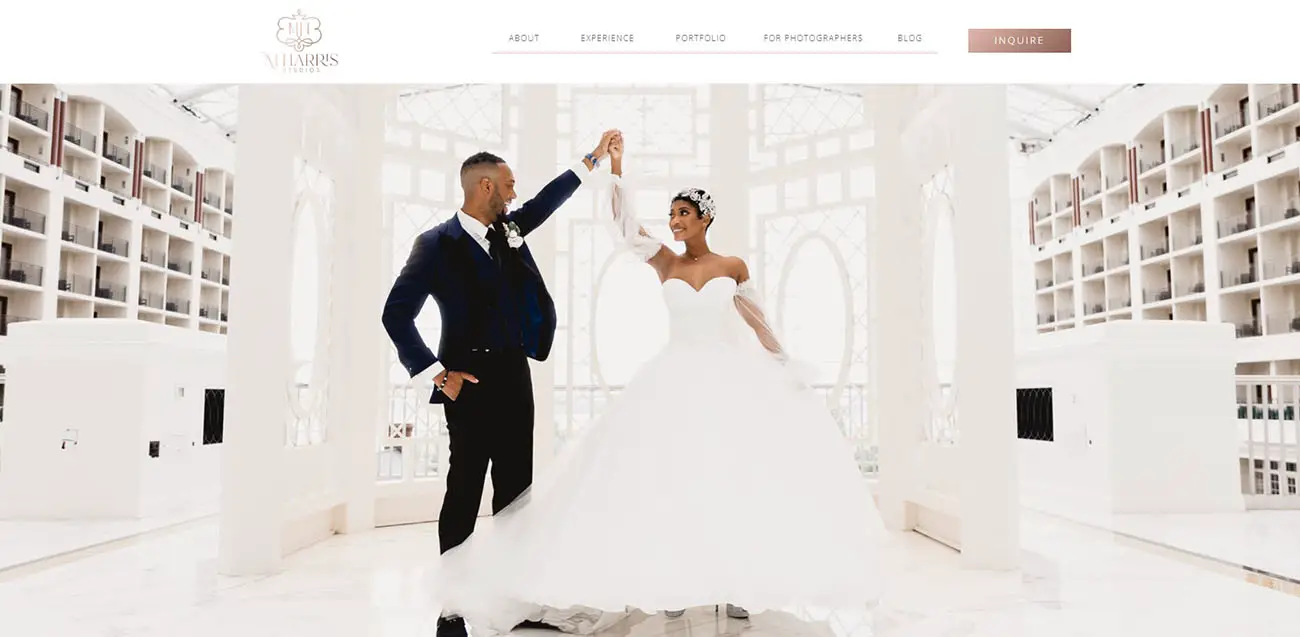 Location: Virginia, United States
Website | Instagram | Facebook
Michelle Harris has been a destination wedding photographer since 2015. She is passionate about preserving lovely memories in photo frames. Every candid portrait she creates reflects the couple's mood and their loving moments. When you look at her portfolio, she vividly depicts the couple's feelings, from overjoyed to in tears.
 Her wedding photography style honed her technical skills and artistic vision, from rustic elegance to themed micro weddings. Michelle gained the excel in the photographic industry and become a photographer educator. Not only is she surpassing the bar she set for herself, but she is also assisting other aspiring wedding photographers in achieving what they want.
Marissa Kelly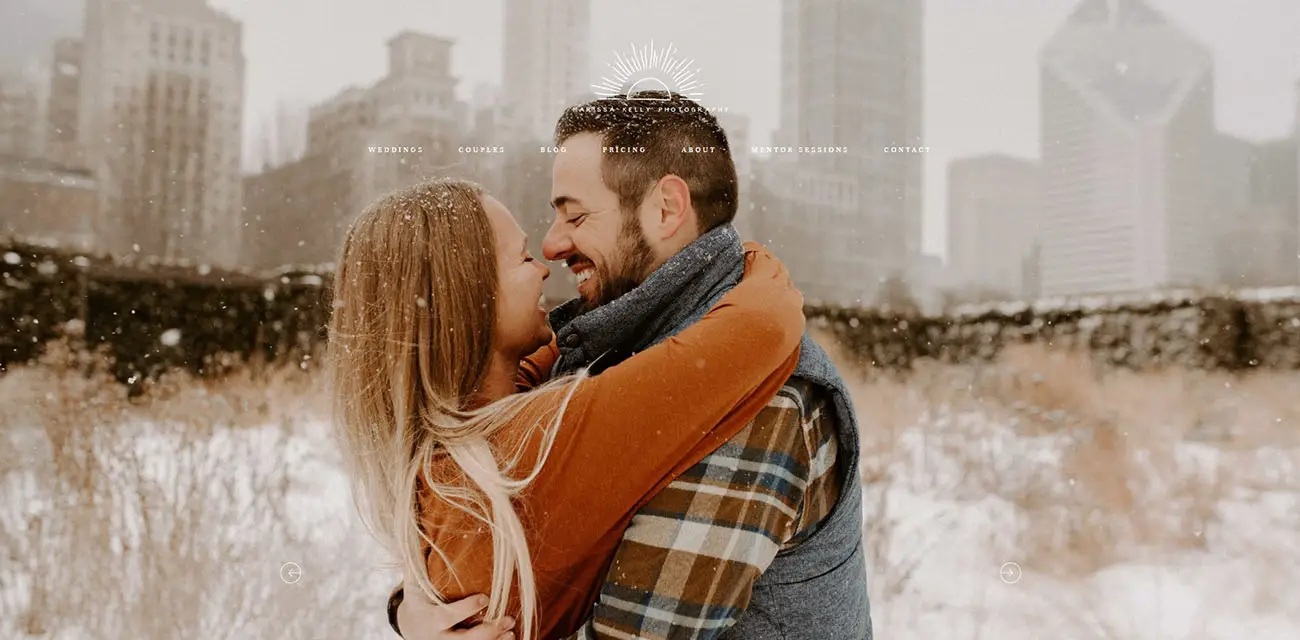 Location: Chicago, United States
Website | Instagram | Facebook
Marissa Kelly is the best engagement photographer based in Chicago, Illinois. Her thoughts on engagement or wedding photography are that the photos aren't important, but the engaged or married couple preserving their moment to the fullest. Their engagement gallery is filled with intimate moments as well as funny, overjoyed laughing, and romantic memories. 
Take a look at her portfolio; its elegance will astound you. The couple thoroughly enjoyed the moment without giving much thought to posing because of the photographer's realistic, dark, and moody photographs.
Rebecca Anne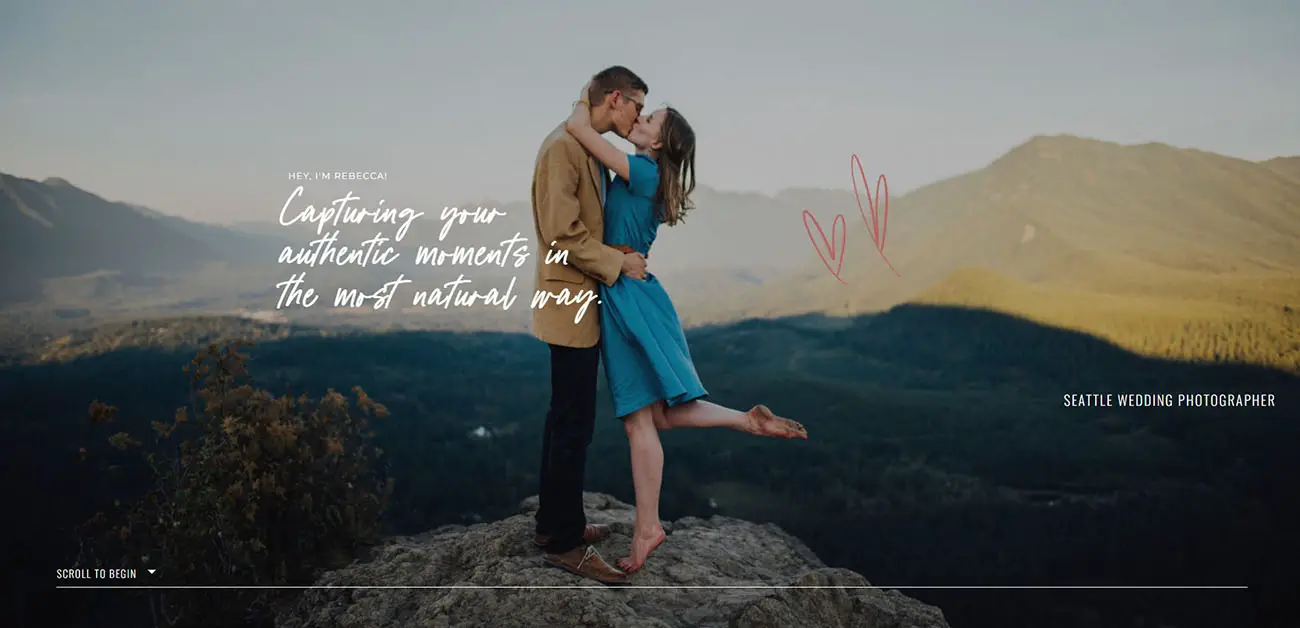 Location: Washington DC, United States
Website | Instagram | Facebook
Washington-based photographer Rebecca Anne is regarded as a master of natural light. She is not only a 16 years experienced photographer in several provinces of the USA but versatile, as any professional photographer needs to have, for example, a makeup artist, hairstylist, therapist, fashion planner, and so on.
She and her team are so knowledgeable about how to artistically portray your engagement, elopement, or wedding memory. Her elopement photography is breathtaking, whether it's on the mountaintop, on the riverside, between the greenery, or even on the beach. Even so, they are the most cost-effective option for making your engagement day unforgettable.
Danielle Real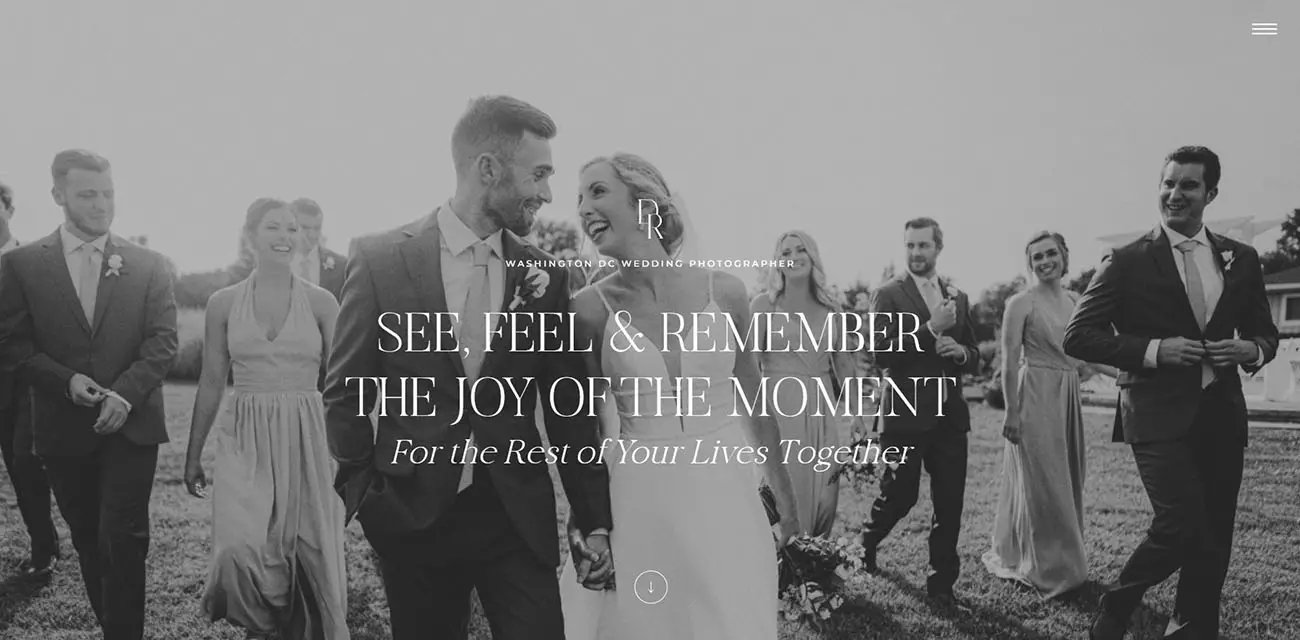 Location: Washington DC, United States
Website | Instagram | Facebook
Filipino-American Danielle Real has been a professional wedding photographer for eight years. Since 2015, The Knot has chosen her as the best DC wedding photographer. Her expertise in visual storytelling enables her to complete your wedding and engagement wishlists elegantly. 
She knows how to vividly portray the engaged couple's feelings, love, emotions, and compassion. Along with stunning couple portraits, her vision beautifully captures the moments, because they are treasure-for-life. Her portfolio speaks loudly of how talented she is in the wedding photography industry.
Leah Goetzel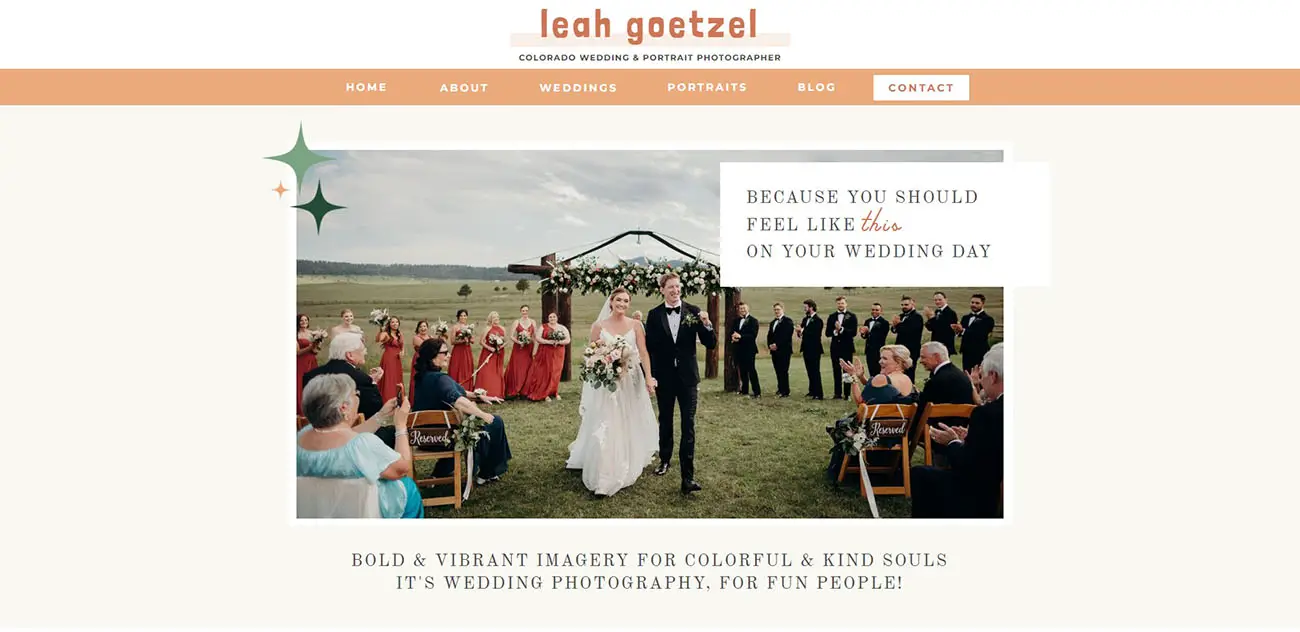 Location: Colorado, United States
Website | Instagram | Facebook
Leah Goetzel is a Colorado engagement photographer. She treats the small and large details of the memorable day you want to enhance with utmost care. Her portfolios beautifully portray the couple's story through the captured photos, whether the elopement, engagement, or wedding sessions.
Leah Goetzel photography has been featured in the Best of Weddings in the Knot, Expertise.com, and so many more wedding vendors' sites. She will be able to take both personal and business portraits, in addition to weddings, with greater versatility. 
Amanda Karpacz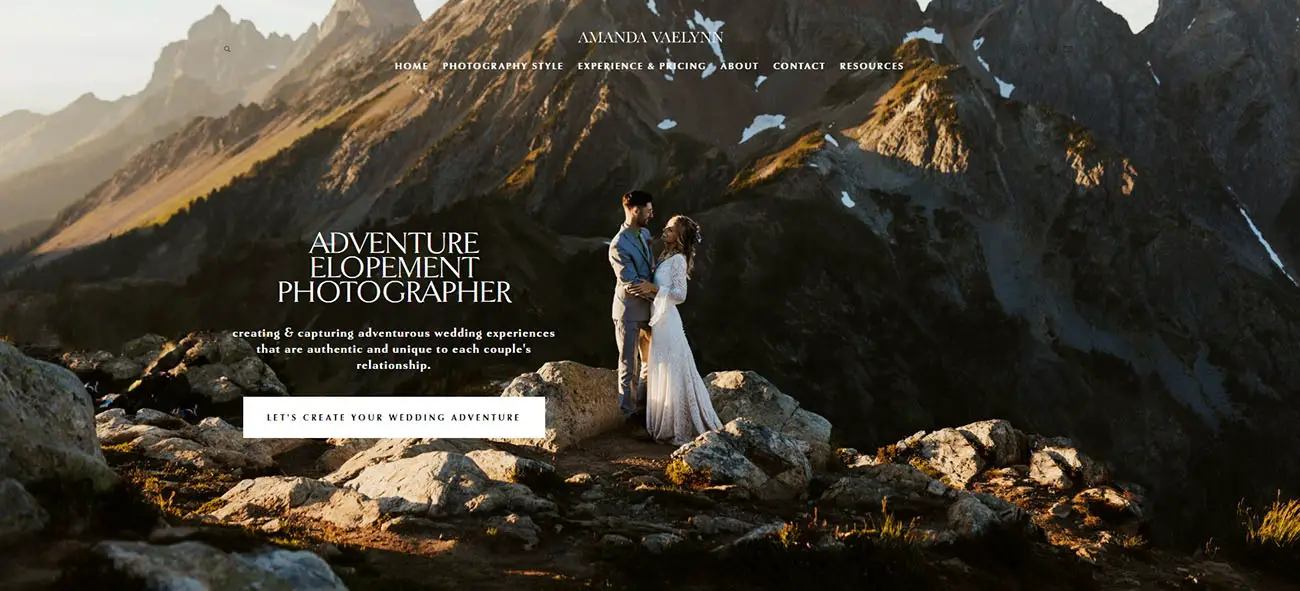 Location: Washington, United States 
Website | Instagram | Facebook
Amanda Karpacz is an adventurous engagement photographer. She concentrates most on engagements, surprise proposals, and elopements. As you hold the photo albums in your hands and admire her expertise, you realize that the scene is so real as it unfolds before your eyes. 
Amanda Vaelynn, her team can provide you with a completely personalized guide about the hiking locations where the whole scene is pictured, and you can work with her to plan your engagement or elopement. If you want to go against the grain of traditional weddings, she can give you an actual adventurous experience with your wedding and engagement ceremonies.
Jason Smelser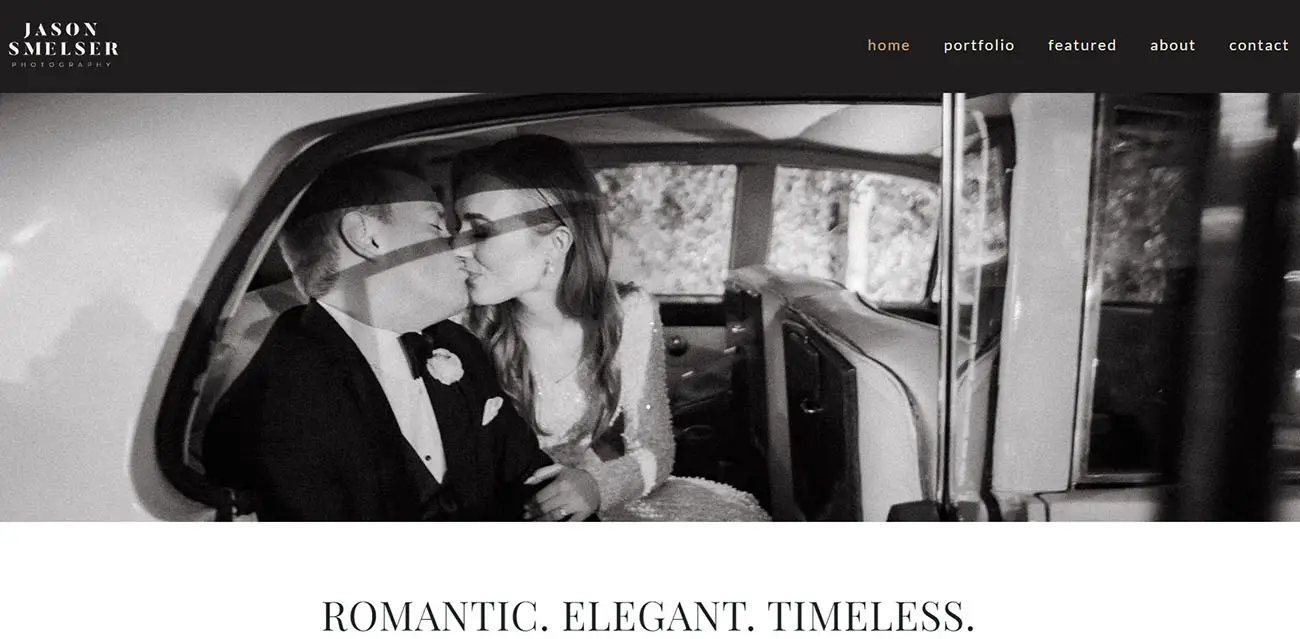 Location: Texas, United States
Website | Instagram | Facebook (Not available)
Jason Smelser is a photographic artist and visual storyteller based in Texas. His admiration for photography astounds you when you look at his portfolio. That's so impressive to look at, and it realistically portrays every detail, which has emotions and an authentic feel.
The sense of photography's technical skills, lighting knowledge, and image quality reflects his passion for photography. Whether he captured an urban engagement, an elopement, a micro wedding, or even a wedding with a theme, his abilities were magnified.
Heidi Garcia
Location: Los Angeles, United States
Website | Instagram | Facebook
Heidi Gracia is a Los Angeles wedding, branding, family, boudoir, and maternity photographer. Without saying a word, she can capture the engaged couple's feelings beautifully, proving that she is a true visual storyteller.  
When you scroll down toward the review section of her clients, you can notice her level of memorialization of the true moments. Her portfolio also shows her capability of understanding the technicalities, accurate use of lighting, and impressive attention to detail.
Kelly Berringer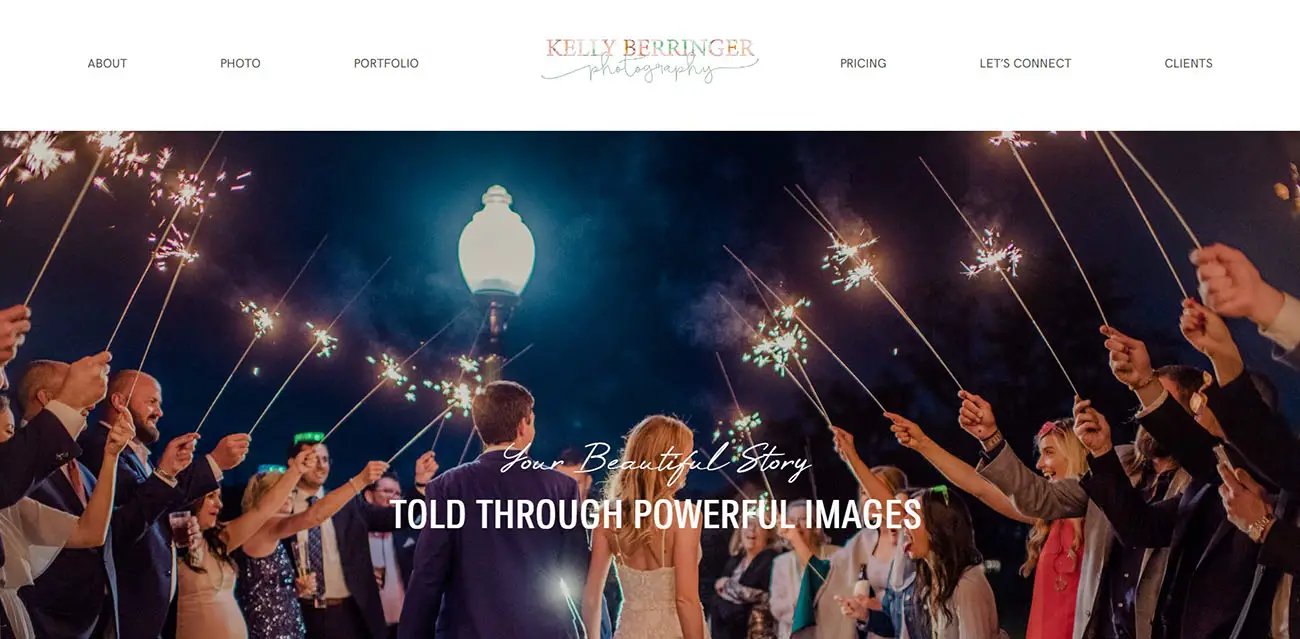 Location: Florida, United States
Website | Instagram | Facebook (Not available)
Wedding and engagement photographer Kelly Berringer has gained the most expertise in the industry in just five years. Her portfolio shows her capability and compassion through her artistic photographs.
 Photography seems easy, but it isn't; the efforts are unseen, so her patience, creativity, and hard work are so fruitful.Kelly Berringer photography beautifully captures your engagement or wedding day, making you feel as if you are reliving the moments.
Leyre Cañizares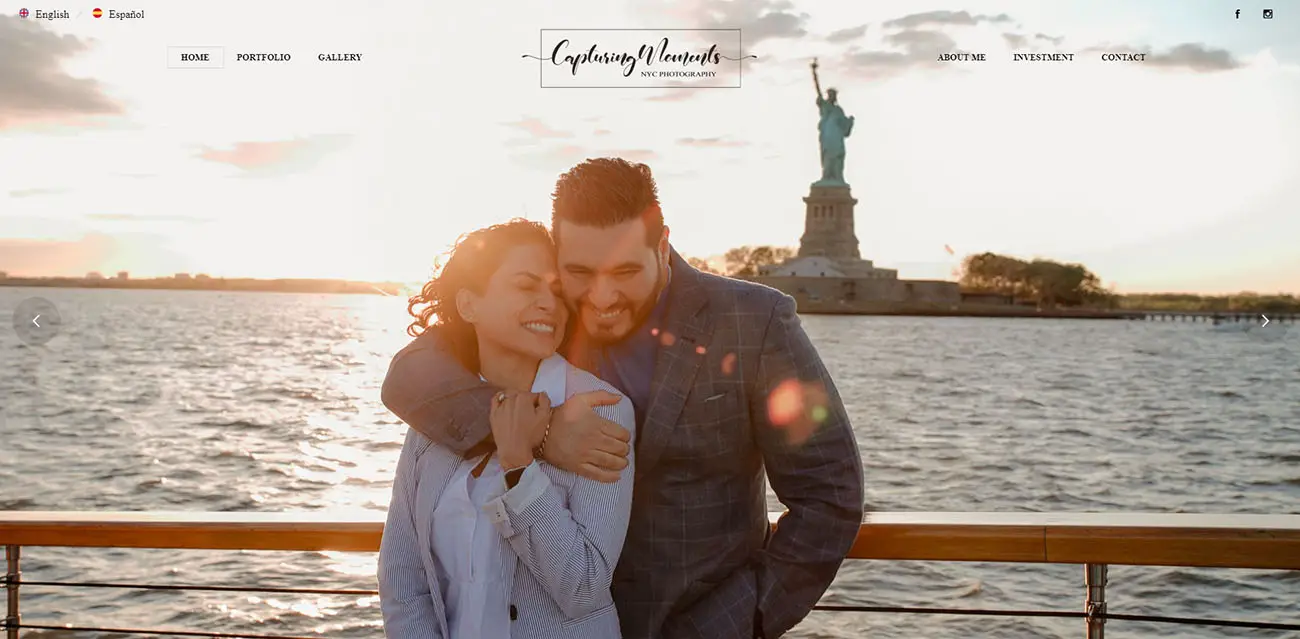 Location: New York City, USA & Madrid, Spain
Website | Instagram | Facebook
Spanish-American Lyre Cañizares is a top NYC-based destination wedding and engagement photographer. She has used her magic to create the most thoughtful eyes in photography, treating the moment artistically. 
She has a specialization in weddings, marriage proposals, couples, and family portraits. When you look at her portfolio, you'll be amazed by how imaginatively she manages to capture every detail with her lenses. 
Team of Engagement and Wedding Photographers
Some of our listed engagement and wedding photographer teams offer more than just photography services.
These photography service providers are –
Local Lens
Location: Not found
Website | Instagram (not available) | Facebook
Services they provide:
Destination Engagement Photography
Surprising Proposal Photoshoot
Vacation Photography
Local Lens is a complete solution for the wedding photography and travel photography industries. They've been featured on NerdWallet, Shark Tank, and other famous platforms. Through their skilled photography, they portray the emotions of the couple as being forever, which is truly amazing. You can get the photographer's portfolio, availability, and packages from this company, making it easier to choose.  
Sound Originals
Location: Washington, California, Oregon, United States
Website | Instagram | Facebook
Services they provide:
Wedding Photography
Wedding Videography
Sound Originals is the perfect wedding storytelling team on the western side of the USA, including Washington, California, and Oregon. Their artistry, excellence, and consistency ensure that your beautiful memory is preserved in both silent and motion forms. Since 2019, The Knot and WeddingWire have given them the honor of the Best of Weddings.
AnytimePicture
Location: Ohio, United States
Website | Instagram | Facebook
Services they provide:
Versatile in all sorts of Photography
Videography
From Cleveland to Miami, Anytime Picture is an award-winning photography and videography company. They've been so versatile in their photographic style for ten years. People who have worked in the commercial field of photography are mostly less focused on emotional approaches, but you'll be impressed while looking at their portfolios. It doesn't matter if the surprise proposal or the engagement photos capture your memories in a way that makes them memorable. They have skilled aerial photographers who took aerial shots to document the surrounding area aesthetically.
Limelight Entertainment
Location: New Jersey, United States
Website | Instagram | Facebook
Services they provide:
Wedding DJ
Photography for Engagements and Weddings
Photo Booths
Limelight Entertainment is a photography and DJ company for weddings and engagements. Their DJ and event host make the surrounding atmosphere so joyful, and the professional photographers feel the couple's emotions and arrest in their frames. 
They combine their artistic vision with a variety of hues, textures, moods, and angles to capture timeless moments for good. They've been featured in the Knot and WeddingWire. When you explore their portfolio, you can see why they are so well-liked in New Jersey.
CharlestonPhotoArt 
Location: Charleston, United States
Website | Instagram | Facebook
Services they provide:
Wedding, Engagement, Elopement photography
Destination Photography
Videography
Charleston Photo Art is one of Google's most highly rated photographer teams in the United States for 2020. The company has been in this field for over 6 years and has photographed over 500 weddings and engagements. 
Their creative photographer team understands the importance of capturing the couple's loveable and cheerful moment with their lenses. You can tailor your packages here, and they can create stunning wedding or engagement videography by printing your wedding albums with metallic or acrylic framing.
FAQs
How much do engagement photos cost?
The engagement photos' pricing varies on the location, the project type, the photographers' popularity, and the post-production services. Engagement photos typically cost between $30 and $75 per image.
When should I take engagement photos?
Engagement shots are taken just a few days, weeks, or even months before weddings. This is because, according to tradition, the engagement party will be held first.
What is the average cost for engagement photographers?
Most engagement fees are based on an hourly rate. Their average hourly rate will range from $500 to $1000. You can select the packages that will be within your price range.
Do you tip engagement photographers?
Although not required, tips are always appreciated. You can leave a tip as a token of appreciation when the photographer goes above and beyond your expectations. 
How much should you tip an engagement photographer?
Our advice regarding the tip is that you can give anywhere between 5% and 10%, depending on the gratitude you express to them. 
How do you find a couple's photographer for your engagement session?
You can ask your friends and relatives or search on Google or Google Maps to find out the couple's photographer. Even now, there are some websites, including The Knot, Style Me Pretty, Thumbtack, and Yelp.
Perfection
This is the wrap-up of our compiled list of the top engagement photographers who have a unique style, are paired with professional individuals, portray genuine emotions, and have solid skill sets. 
We hope you'll discover that the photographer is passionate and empathetic about capturing your priceless moments.
Don't forget to share your thoughts below!