Hand poses are rather tricky and many people can't find what they will do with their hands during portrait photography. Probably, you also get into trouble with your hands whenever trying portraits. 
No worry, I am here to break your trouble. 
This article will give you 10 hand pose photography ideas with some must-follow tips and techniques to make your hand photography poses look outstanding. Also, you'll get some lucrative notes to avoid mistakes when naturally posing your hands. 
So, without further ado, let's begin! 
What is Hand Poses Photography?
Hand pose photography is a technique where a model gets ready for photo shooting with some elegant hand poses to make the photos more stylish and engaging. It can include portraits or just hand pose photos.
Posing hands precisely is essential because the hand is an inevitable body part that you can ignore for making any portrait. For that reason, professional photographers always maintain fascinating hand-posing techniques to bring life to the photos. 
Top 10 Hand Poses Ideas for Portrait Photography
Hands can make or break your portraits. If you know how to utilize your hand for portrait pictures, you can make your photography successful. Otherwise, it will make you suffer a lot. 
Here are the best hand pose ideas and tips for portrait photography that you must follow.  
1. Keep Calm and Relax Your Hand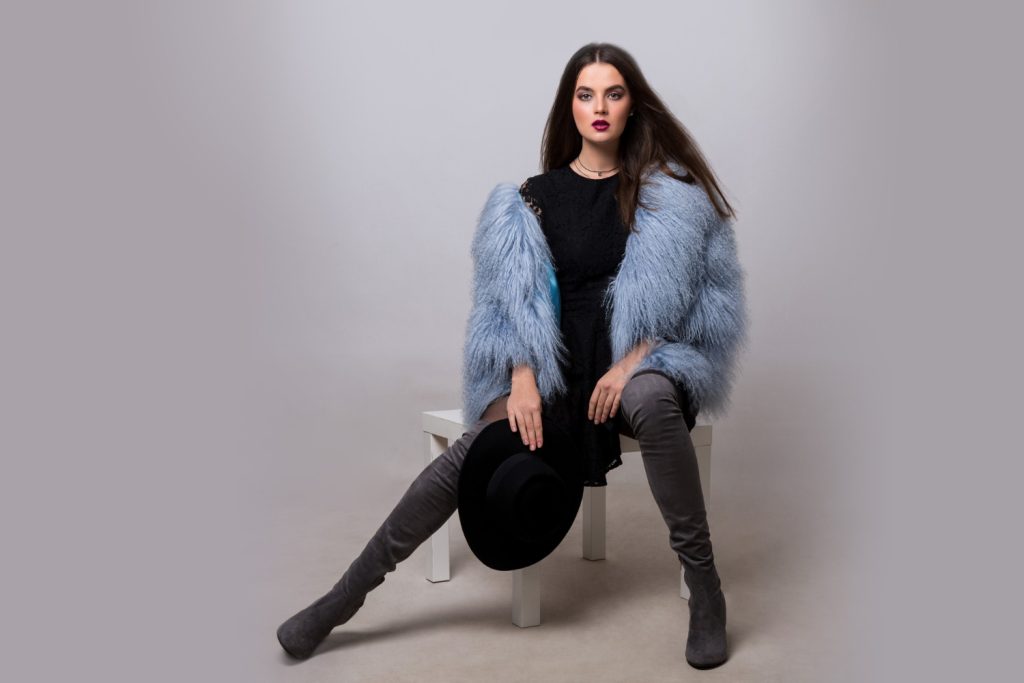 The first step is to keep calm and relax the entire hand from the wrist to the fingers when making portrait photography. Because it creates a natural and attractive appearance in the photos which protects the hands from unusual visuality. 
However, it looks awkward if the muscles look tight or abnormal. Here are some tips to make your hand poses seem relaxed and natural. 
Let Hands Hang Naturally on The Side
Let your hands hang naturally on the side if you are not using them for a specific activity. For this purpose, you can create some space between your arm and body. It helps the elbow become slightly fixed. 
Note: You can also apply this rule when one hand is hanging, and the other is grasping something or posed in a different way. 
Don't Hold Your Hand Tight
If you decide to hold your hand or anything during the photography, don't hold it too tight. Please stay clear of clenching or flattening your fingers because it can make you look nervous in front of the camera. Moreover, if your arms become intense, massage or shake them lightly to make them more relaxed. 
Note: Make sure you are gentle whenever you put your hands on your body. Don't press too hard against your body; otherwise, it will create some unwanted lines on your skin.
2. Hand on Face Pose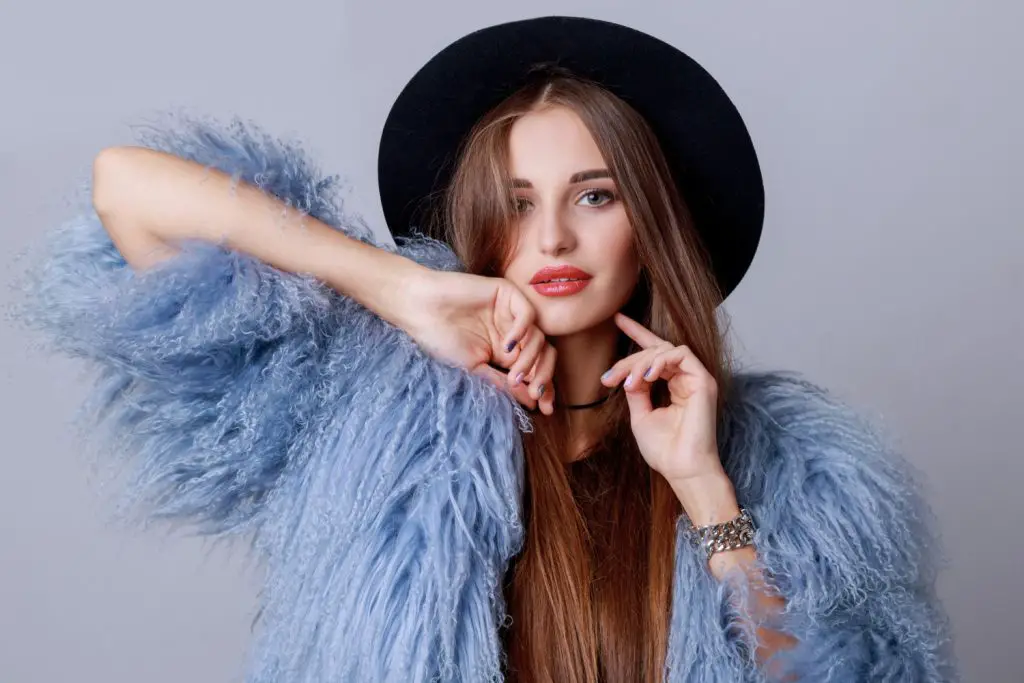 Hand on face pose creates an inviting look on the model's face, especially for the women. But it should not be hard touching or squeezing. When a model is going to take a hands-on face pose, ask her just to touch the face lightly, not to hold hard. There are some poses for hand-on-face that you can try. 
Hand on the Chin 
It's a pretty hand pose that gives your hand something to do and draws attention to the model's face. To make a hand on the chin pose, you can place the right hand on the left cheek. After that, slide it slowly and stop when it reaches the chin. 
Frame your Face with Your Hands
You can mix two positions in this pose by putting one hand on the cheek and another on the chin. It helps make a face the focal point of the portraits. 
3. Posing the Torso Parallel to the Camera
Try posing the torso parallel to the camera because it can make the subject look wider. Here are some steps that you can follow to make this pose. 
Make sure the model does not pose, pointing their hand and fingers directly at the camera because it can make the body parts short and stubby. 
If you find the hand pointing at the camera, modify the pose. Don't let the fingers and arms head straight towards the lens. 
Note: If you want to make the limb look shorter, you can also pose it straight to the camera. 
4. Don't Hide Everything from the Wrist Down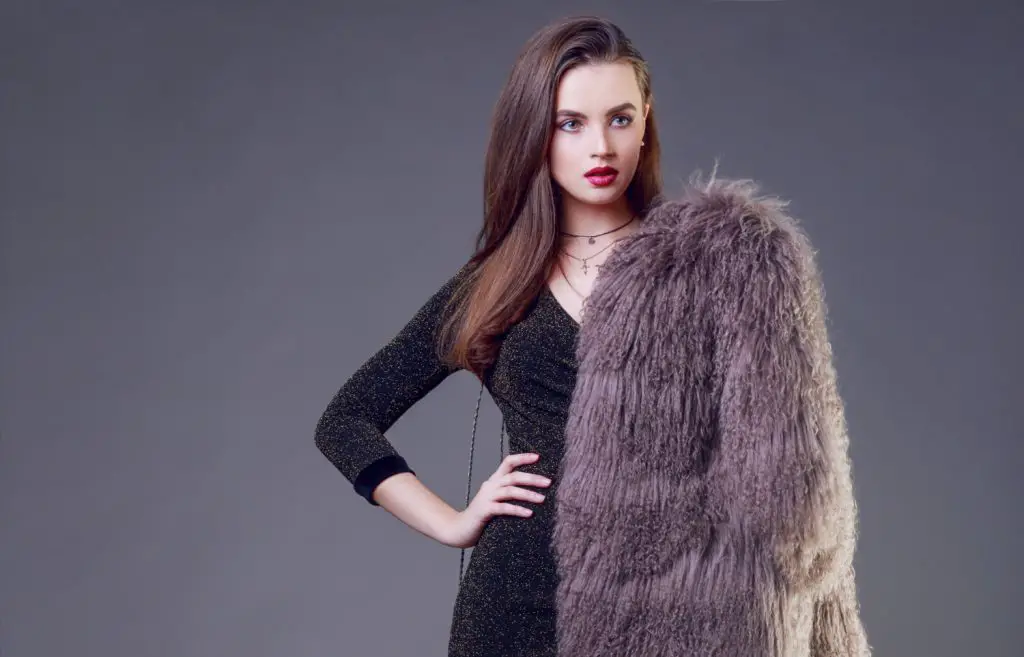 Hands are body organs that can bring beauty and personality to your images. But many photographers make a mistake by eliminating hands from the frame. Don't hide everything from the waist down because an obscuring part of the body looks fantastic. 
Ask your model to put the hands in the pocket. It helps them look relaxed and natural. 
Don't let the model put the hand into the pocket so that the hand disappears. It can make their hips larger than the actual look. 
Note: You can also apply this technique when cropping the photo. Don't crop the image at the joints, wrists, or finger joints.
5. Highlight Specific Bodyparts While Hand Poses
The hand creates natural lines in the portraits because it can snap attention from the face to the wrist. You can highlight a specific part of the body while making hand pose photography. It's become a popular trend for hand-on-the-face poses. Here are some tips you can follow.
Don't let your model put their hands on a body part you don't want to highlight. 
You can apply this technique for single, couple, and group photography. 
 Don't direct his hands to the waist because it distracts the attention from the gut.
Note: You can break this guideline in maternity photography when you want to make the eyes drawn to the belly.
6. Use Your Exclusive Clothes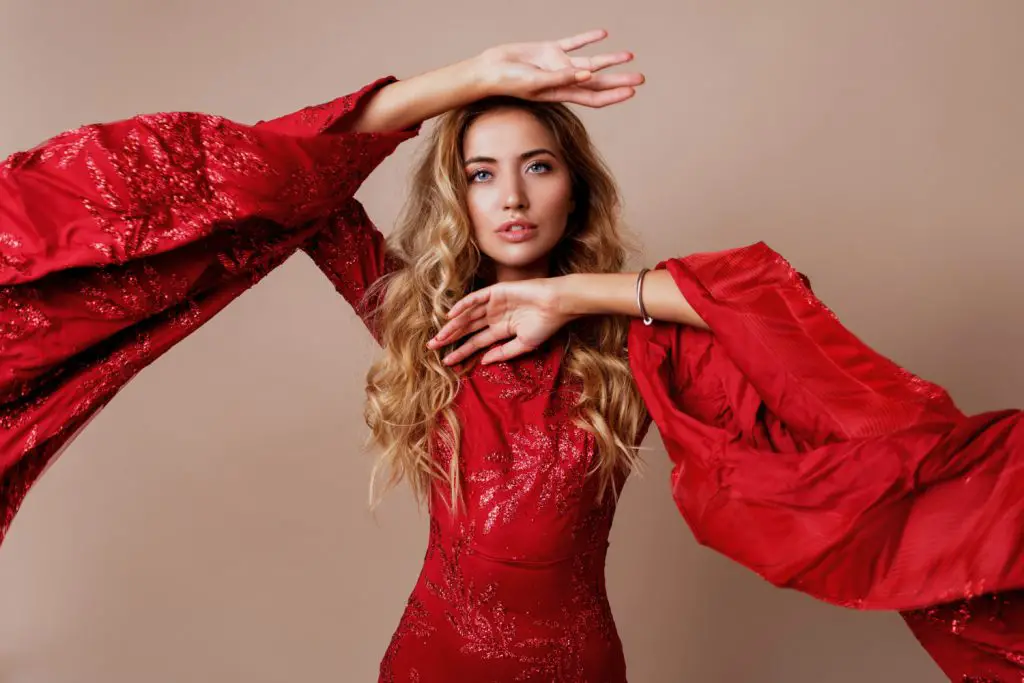 If you use your exclusive clothes when you have no option to give the hands something to do or add extra items to the photo frame. Here are some techniques that you can follow.
Hold the collar 
It's a very effective hand pose to grab attention to the face instead of touching it. In this pose, the hand places closer to the chin which can attract the eyes to the body parts. 
Note: You can use this pose for male and female models with different clothes like shirts, hoodies, and jackets that have folded and unfolded collars.
Put your Hands in Your Pockets 
It's another useful hand pose for making successful portraits. You can put your hands both in the front pocket and back pocket. Also, you can put the whole hand inside or just a finger. You can do it with a formal and casual dress. 
Note: Don't push the hips too much when putting your hands in the back pocket.
Fix Your Sleeves
Fixing your sleeves is another useful way to use your clothes when wearing a long sleeve shirt or jacket. It's a popular trend in wedding photography with men, especially when the groom takes preparation. It helps to lessen his nervousness and fill up a dual purpose. 
7. Raise your Arms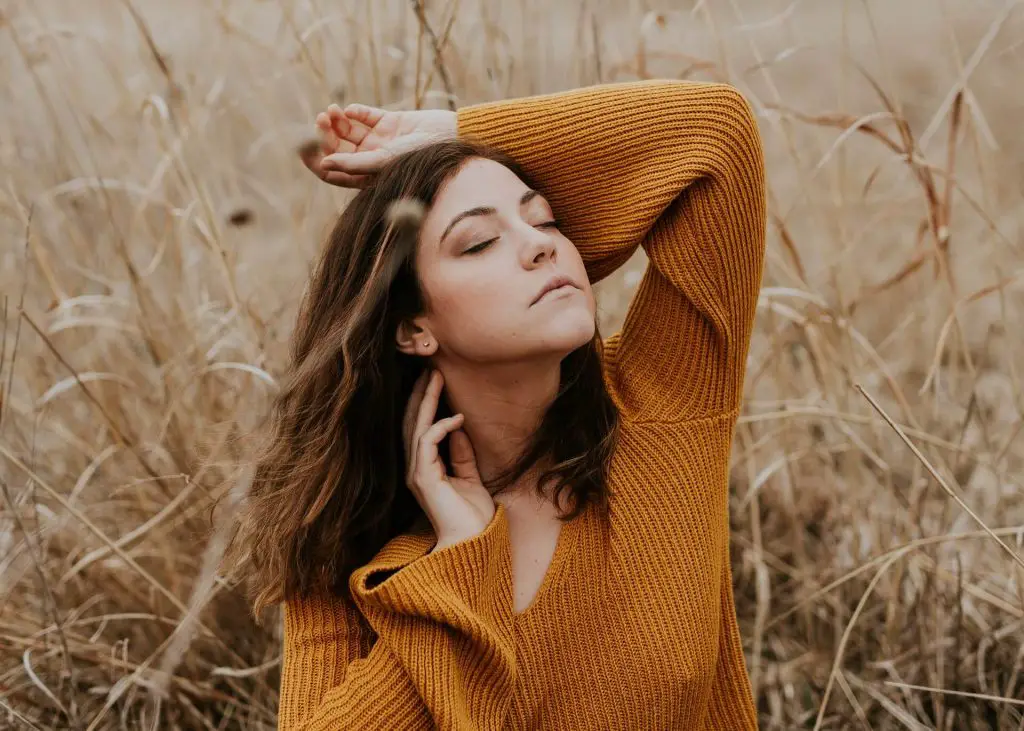 Raising your hands will be the best option for you when you have nothing to do with your hands and want to flatter your figure. Because it creates dynamic lines to make your photos more stunning. Here are some hand poses that you can try. 
Hands Behind the Head  
This pose can solve your hand issues because putting your hands behind your head makes your torso look slimmer. In this pose, your arms can grab the viewers to your face, where your hands are tucked away. 
Note: Try creating some angles where your model's elbow is pointing at a slight angle. You can also put one hand behind the head.
Play with Your Hair 
It's an excellent use of your hand pose when making a portrait, especially if you have long hair. When you are playing with your hands with a smooth touch, it can draw full attention to your face. 
Note: Don't try holding your hair too hard; it can create an unusual scene. 
Read Also: Creative Hair Photoshoot Ideas with Examples
Do the Dancer's Hands
You probably noticed that professional dancers use their hands when making choreography. You can follow these techniques for your photography. But it's not necessary to learn dance. Just see their dancing hand poses and try them for your portraits. 
Note: Try focusing your fingers on artistic ways, especially the index finger. 
8. Hand Modeling Poses
Hand modeling poses are famous for their inviting and fascinating looks. You can try this pose for hand photography. But it's tricky for beginners or amateur models. That's why the photographer and the model must consider some facts when posing. 
Beware of where You Crop
The most important fact is to crop the hand in a pleasing way that's not so easy. So, beware of where you crop. Try not to crop the hand, but if you need to, avoid cropping the hand at the wrist or the knuckles. 
Use Angles
Try using different angles it creates multiple looks and appearances that help you choose the best one. You can make the hand angled a little bit to show the other part. It creates a pleasing scene.
Note: Though a 45-degree angle makes a classic view in hand model poses, you can try more angles. 
Keep the Hands far from the Camera
Another important thing is the gap between the hand and the camera. Try to keep the hands far from the camera; otherwise, it makes the hand bigger than the natural look. 
Note: Try the rule of space because it helps you leave sufficient space between the camera and the subject. 
9. Hand Meditation Poses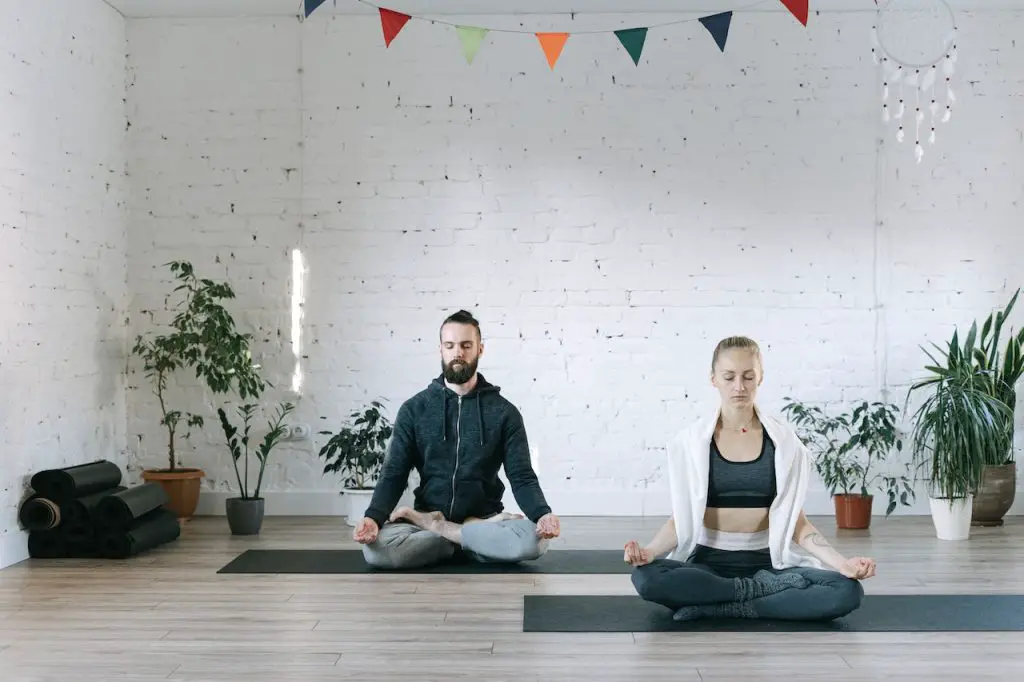 Hand meditation poses can create some astonishing portrait photographs. Some special meditation poses for hands include Gyan mudra, Dhyana mudra, and Prayer mudra. You can use these classic hand poses for making portrait photos. 
You can follow some steps to make the best hand meditation poses. 
One Hand Clasping the Other
It's one of the easiest ways to make hand meditation poses when you have both hands fall naturally and clasp each other.
Each Hand Resting on a Knee
Another easy way to make hand meditation poses is to rest your hands on the knee. In this pose, you can put the right hand on the right knee and the left hand on the left knee. 
Note: There are more meditation hand poses that you can use for making portraits. 
10. Hand Balancing Yoga Poses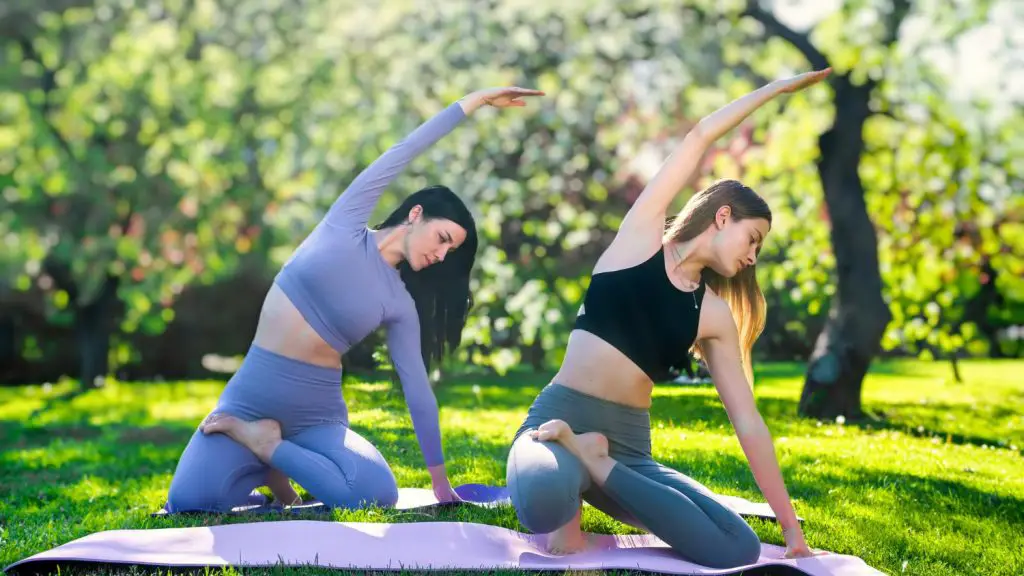 Hand balancing Yoga poses always look amazing though they are tricky to do for people. But if you know the arm balancing process and succeed, you can utilize them for portrait photography. There are numerous hand-balancing poses in Yoga that you can try. 
Crow Pose / Ben Goldstein
Flying Crow Pose is one of the famous arm-balancing poses in Yoga. It creates an astonishing scene where a model puts its hands on the land and makes the entire body fly. 
Side Crow (Parsva Bakasana) 
Once you have learned crow poses, you feel effortlessly comfortable with the side crow pose. It's a pretty stable position where the model puts the hips on one arm and the knees on the other. 
Elephant's Trunk Pose
It's a fascinating pose where a model throws their leg over the shoulder or realistically closer to the shoulder. It's a great arm balancing pose that you can try when making Yoga hand balance poses. 
Peacock Pose
The peacock pose is slightly different from the other Yoga poses for hand balance. In this pose, a model requires a balancing arm set up where the elbow meets under the stomach with his hands turns back. It creates a unique hand balancing position that looks pretty in portraits. 
Note: There is more hand balancing Yoga poses like Dragonfly Pose, Firefly Pose, and Arm Pressure Pose that you can try for making hand pose portraits. 
FAQ on Hand Poses in Photography for Pictures
Where should your hands be when posing?
Answer: It depends on what poses you are going to make because there are different poses for hand portrait photos. Every pose requires different hand positions. 
Why do people hide their hands in photos?
Answer: Hand Meditation Poses people try to hide their hands from the photo frame because they cannot make perfect hand poses that can breathe life into the photos. Alternatively, a lousy hand pose can destroy the whole photo frame. 
How can I pose my hands without awkwardness?
Answer: Hands can make you feel awkward if you can't pose them perfectly. Here are the best hand pose ideas that help you make attractive portraits.  
– Keep Calm and Relax Your Hand
– Let Hands Hang Naturally on The Side
– Don't Hold Your Hand Tight
– Pose the Torso Parallel to the Camera
– Don't Hide Everything from The Wrist Down
– Highlight Specific Bodyparts While Hand Poses
– Use Your Exclusive Clothes
– Raise your arms
– Try Hand Modeling Poses
– Use Hand Meditation Poses
– Use Hand Balancing Yoga Poses 
How can I sell my hand and feet pictures?
Answer: There are lots of popular apps where you can sell your hand and feet pictures such as TikTok, Foap, Onlyfans, Feetify, Instagram, Feet Finder, and more.
Conclusion
Posing hands is a tricky task for making portrait photography. However, I gave you good ideas and techniques to solve hand pose issues and make the hands look inviting in photo frames. 
I hope you got the ideas helpful, and now you can try them for the best hand pose photography. So, go forth and make your goal.