Hair photography is the most creative genre of photography. Here, you get lots of opportunities to explore something new. Everyone wishes for a fresh and fashionable look to represent their products or specialty, from popular hair stylists to beauty models.
Do you want to change your appearance by trying stylish and glamorous hairstyles? Go through our hair photoshoot ideas to get innovative and modern hairstyles for your hair photography. Without any delay, let's get started!
What is Hairstyle Photography?
Hairstyle photography highlights your personality and hair's beauty, like textures, smoothness, shine, and volume. With this creative lifestyle photography, you can promote your business, makeup goods, perfume, clothes, hair salons, or innovative vision to your consumers.
Curious to discover modern and popular hairstyles? Let's explore the glamorous world secret in the next section!
What Are the Most Popular Hairstyles in Hair Photography?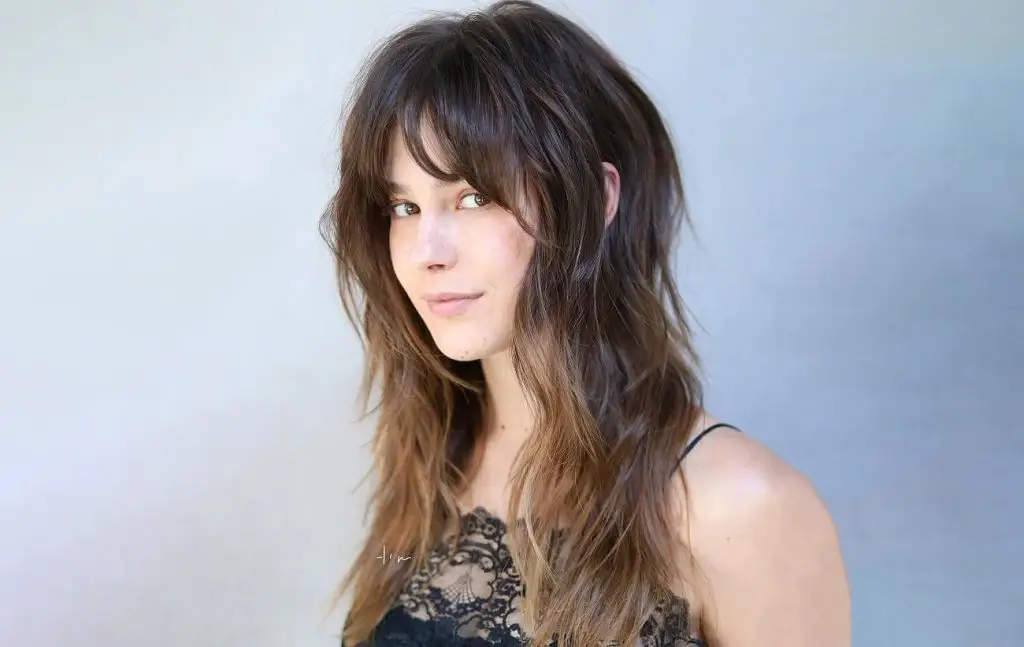 Like versatile hair-color trends, there are plenty of easy ways to reinvent yourself in every new season. But your innovation and creativity is the key thing that can easily beat the ever-changing fashion trends. Celebrities or fashion industry models have already chosen their style; now it's your turn.
Without any delay, let's explore the most popular hairstyles below:
Shag hairstyle – the most adored medium-length (70s layered hairstyle) hairstyle in 2022. You can easily give yourself messy bangs and plenty of rock 'n' roll attitude with this hairdo. 
Face framing tendrils or Y2K Tendrils – to achieve the hairdo, you need hairspray or gel to hold the strands in place. Also, you can combine it with a ponytail or a glittery headband.
Voluminous blowout – if you go through the TikTok blowout hair tutorial, you will find this hairstyle's popularity. But pay attention to using hair products that protect you from heat damage.
Euphoria hairstyle – if you are a pearl or shimmery babbles lover, this hairdo is the best choice for you. Simply pin pearls through the hair but don't toss them away while removing.
However, to get more fabulous and amazing ideas for hairstyle photography or design your hair, scroll down and pick one as per your choice.
Why Hair Photography Ideas Are an Essential Chapter in Hairstyle Photography?
Female natural beauty lies in their hair, and that is the real reason they care about it. A perfect hairstyle can change your lifestyle and look. If you want to express your personality, attitude, or self-esteem, hairstyles can help you. So, it is crucial to select the appropriate hairstyle. 
Want to explore more reasons? Scroll down to satisfy your queries!
Express Personality and Beauty – A perfect hairstyle allows you to open up your beauty with a personal attitude. Suppose you have curled hair, then you may try some layered hairstyles; it doesn't suit your face or hair volume. So, plan your hair photography ideas before shooting.
Enrich Face charm and Glow – Imagine a model whose hairstyle doesn't match her face or outfits. The first thing that pop-ups into your mind are what weird hairstyle is she keeping? So to avoid such situations, you must research properly before trying hairstyles. 
Lifestyle – A fancy hairstyle doesn't suit a corporate environment because you must deal with it professionally here. But in hair product companies, most of the models follow fashion trends. That means the styles depend on your lifestyle, and the scenario is not different for hairstyles.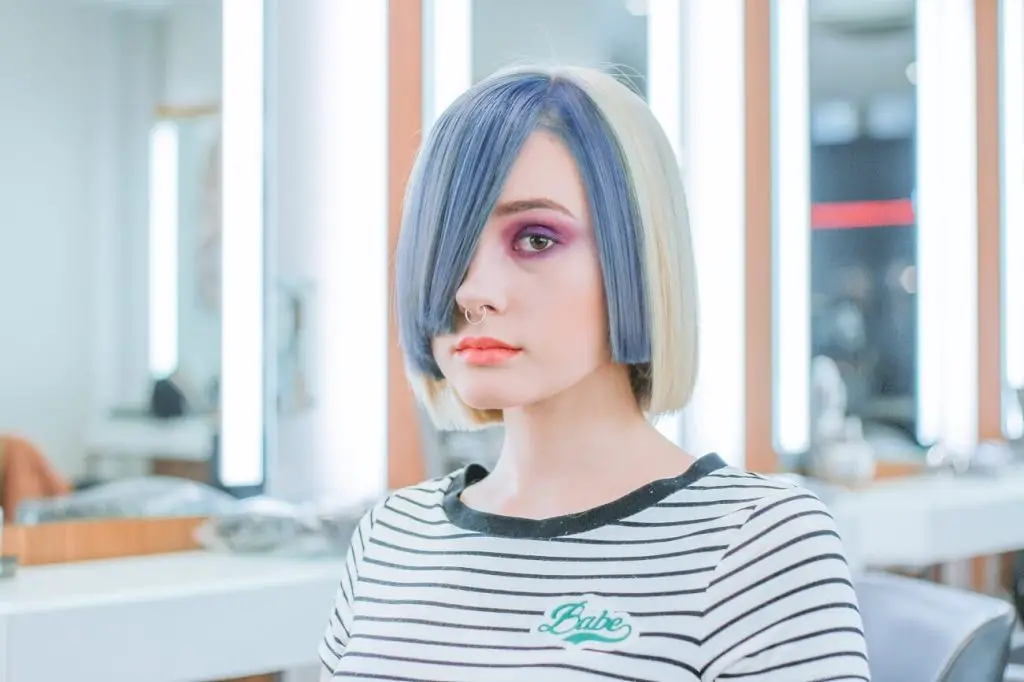 Creative Vision – You can achieve your goal with proper lighting and composition. But for hairstyle photography, before implementing something unique or new, you need pre-planned ideas to boost your thoughts. 
Makeup & Jewelry Selection – Your ordinary hairstyles suit all types of outfits and makeup. But for a special occasion, you must wish to try glorious hairstyles. To fulfil your dream, you need perfect hairstyle ideas. Also, most models rely on hairstylists and professional photographers in the beauty industry to achieve a trendy look.
Are you curious about following the trends? Without any delay, let's explore some mindblowing hair photography ideas in the next section. 
Best Hair Photoshoot Ideas for Hair Photography Poses
Are you thinking about making a little style change to your hair? Look no forth! Considering your face type, popular trends, and hair types, we design the best hairstyles photoshoot ideas listed below that look good in pictures and social platforms too.
Sunkissed Hair Photoshoot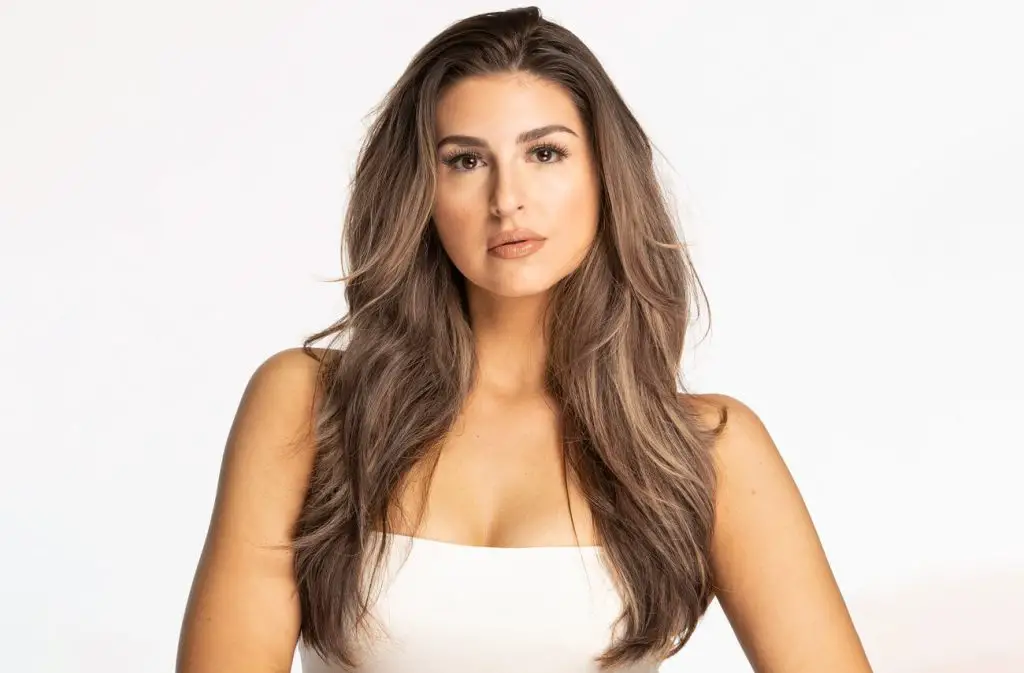 Do you want to experience something unique and trendy outdoor hairstyles photoshoot? Under the sunlight, you can achieve your goal. Using creative indoor photography ideas, you can add extra value to your photoshoot.
Select a suitable place where you get enough sunlight.
You can try any angle to capture your hair glam.
You can use different filters to handle moody weather. 
French Braid Photoshoot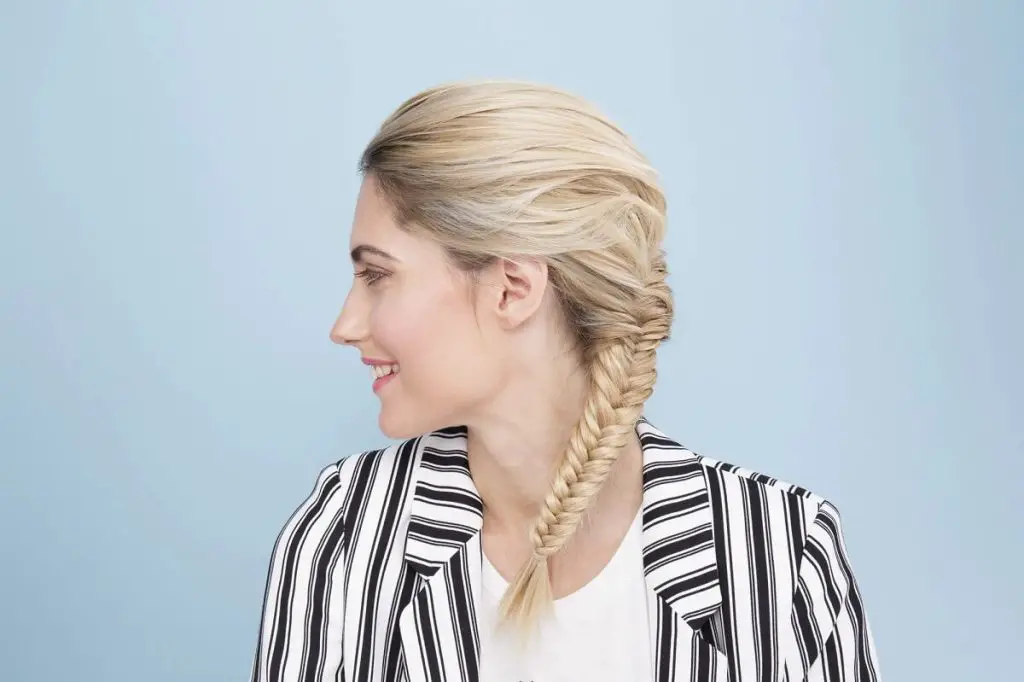 The style gives wavy hair a beautiful and authentic look. If you want to add tenderness and elegance to your maternity photo albums, you can choose this option. Many popular celebrities and beauty product photography models love this style.
It looks beautiful from any angle.
You can try a one-sided french braid or use full hair to highlight the essence of a woman.
You can decorate it with hairpins or fresh flowers.
Curly Hair Photoshoot Ideas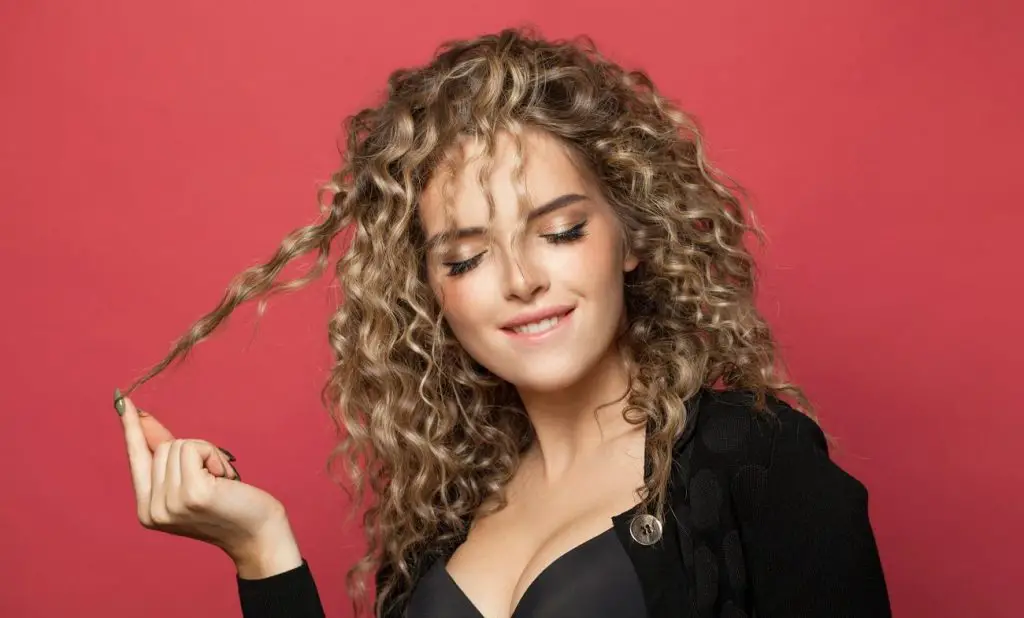 Curly hair photography helps you to open up your creativity. Natural curls give every frame a unique story with their volume variations. You can either free up your curled hair or may decorate it with headbands.
A twisted low chignon or braided Bantu knot is popular for styling curled hair. 
Focus on the curly details to portray an outstanding look.
You may apply some spray to avoid less frizzy and more smooth hair looks.
Try Princess Hairstyle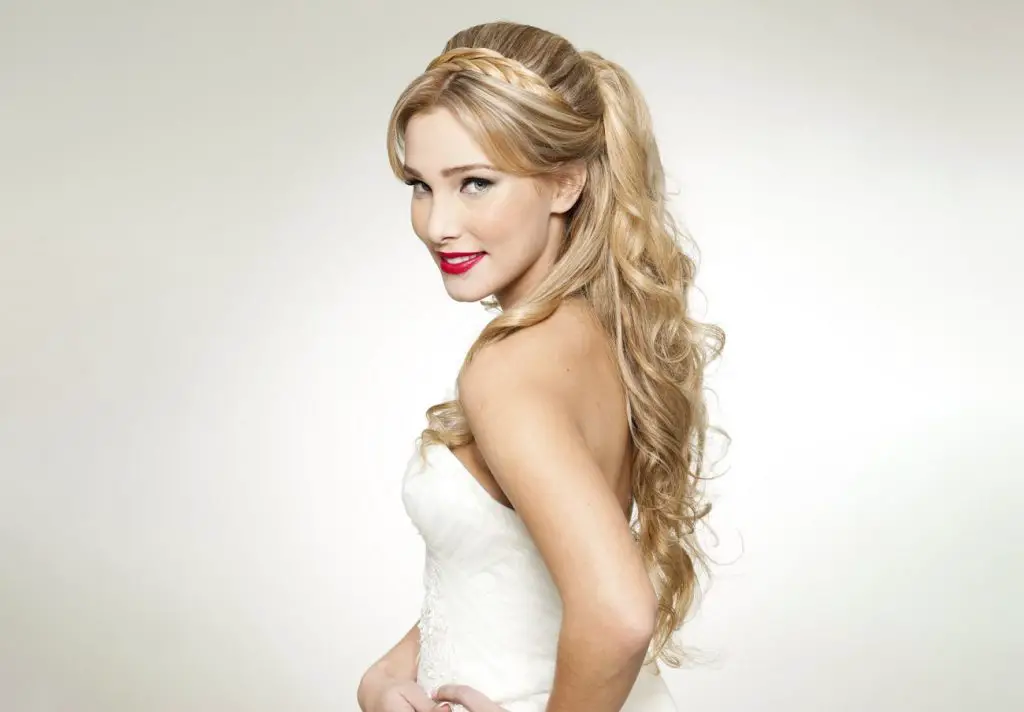 With this haircut photography, you can achieve a romantic or thematic look. In most wedding photo shoots, brides love this simple but elegant hairstyle. Also, you can try it at home without hiring a hairstylist.
Try some Disney princess hairstyles like princess aurora, rapunzel, or others.
Use some glamorous hairstyle accessories like crowns.
Half-up, half-down princess hairstyles allow you to highlight the length of your hair. 
Hair Down Styles Ideas
Want to add extra value to your hairstyle beauty photography? Try this romantic and feminine hairdo which suits every type of hair. Also, it requires no extra arrangements or prior knowledge for styling. 
Simply free your thin or thick hair. 
You can place your hair on one side or choose any angle as per your choice.
Sometimes, you may use flower crowns or other hair clips to give a wonderful look.
Half Up Braid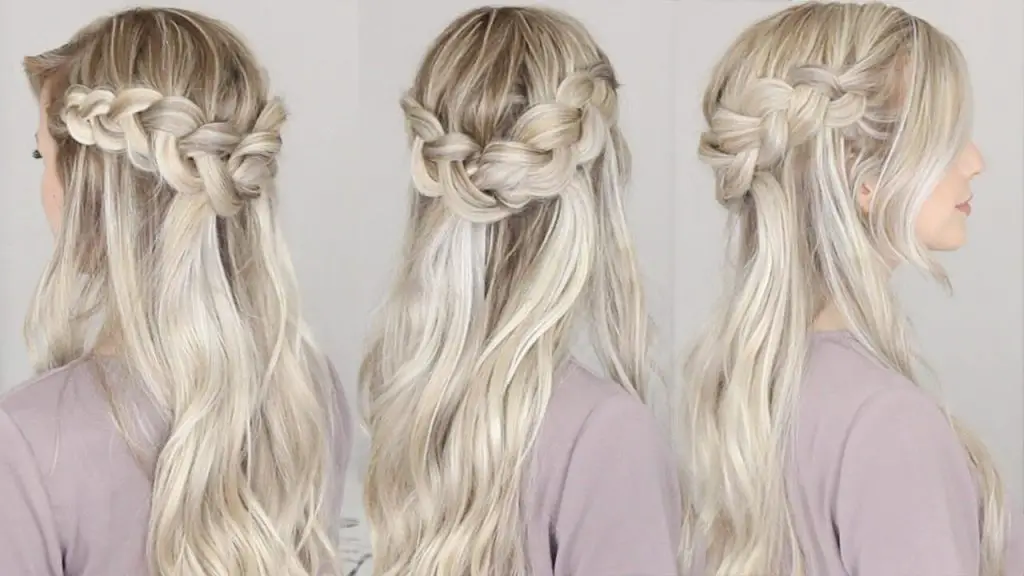 One of the easiest and most common woman's hairdos, you may notice in some beautiful hair girl photo galleries. It's a versatile style that works well for any occasion. 
You can braid your hair in a french braid style and pin them with a cute hand clip. 
For straightening hair, give the ends of the hair a wavy look.
Or, make two braids from each site and twist them around each other using a ponytail holder.
Make a Top Knot Bun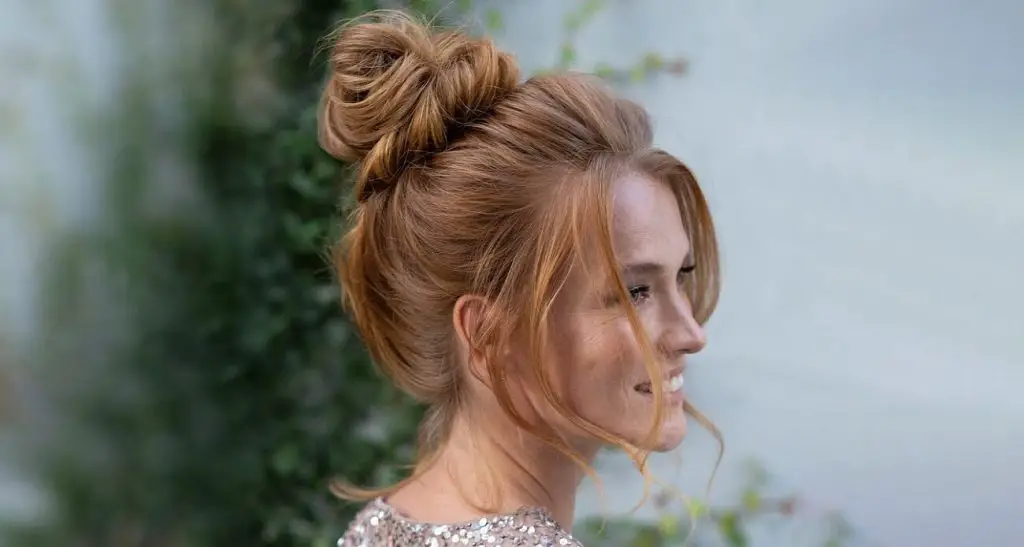 Do you desire to get an elegant and professional appearance? Topknot bun hair photography ideas can easily fulfill your wish. Also, it gives you a neat and tidy outlook by showing your neckline and jewelry. 
You can twist your hair to add a touch of freshness and place it right on top of your head.
The top knot with lob can give you a fabulous look.
To add extra beauty, you can wear your favourite earrings. 
Twisted Low Chignon Hair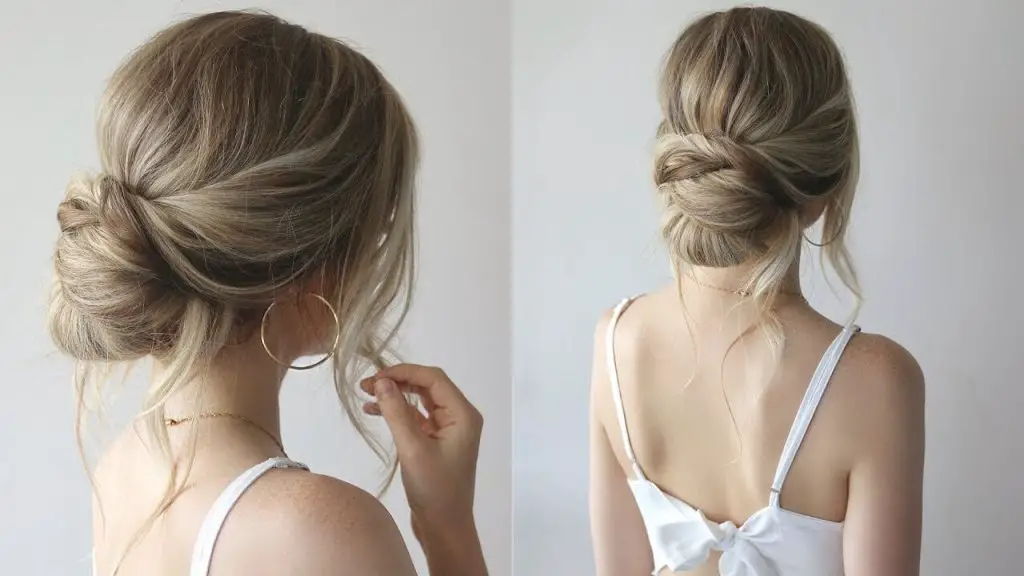 One of the best female hairstyles for curly or straightened hair. With this style, you can enhance your corporate look gracefully and require no extra makeup. Wanna love to try a natural yet confident look? 
Side-sweep your hair and turn it into a low twisted chignon.
You may place it on your neck or simply put it back side.
You can decorate it with fresh flowers or hair accessories.
Hairstyles for Curly Hair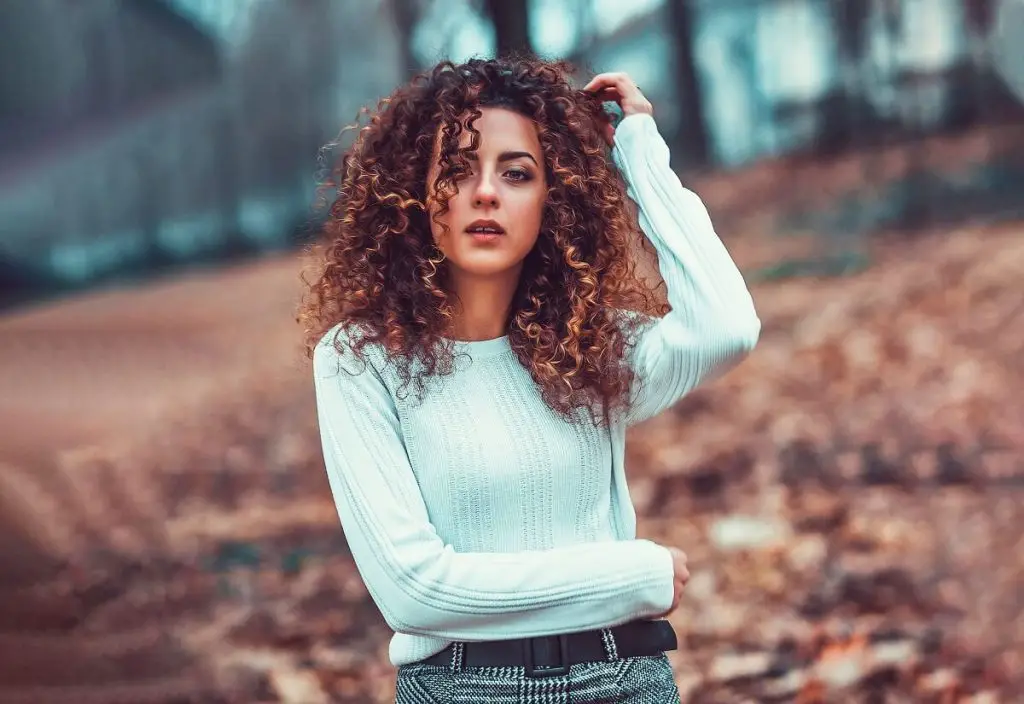 Curly hair girls rarely think about styling their hair because it might take lots of effort sometimes. Well, it's not a true thing if you take a look at red-carpet celebrities' styles. If you're looking for something easy, perfect for everyday wear or special occasions, you can try the following hairstyles anytime.
You can try topknot ponytails, front-braided open hair, side-swept curls, and other hairstyles.
Go for some long, wavy, or fringe bangs to give a cool and stylish outlook.
Check out popular curly hair models and influencers to get awesome hairstyle inspiration.
Waterfall Braid Hairstyle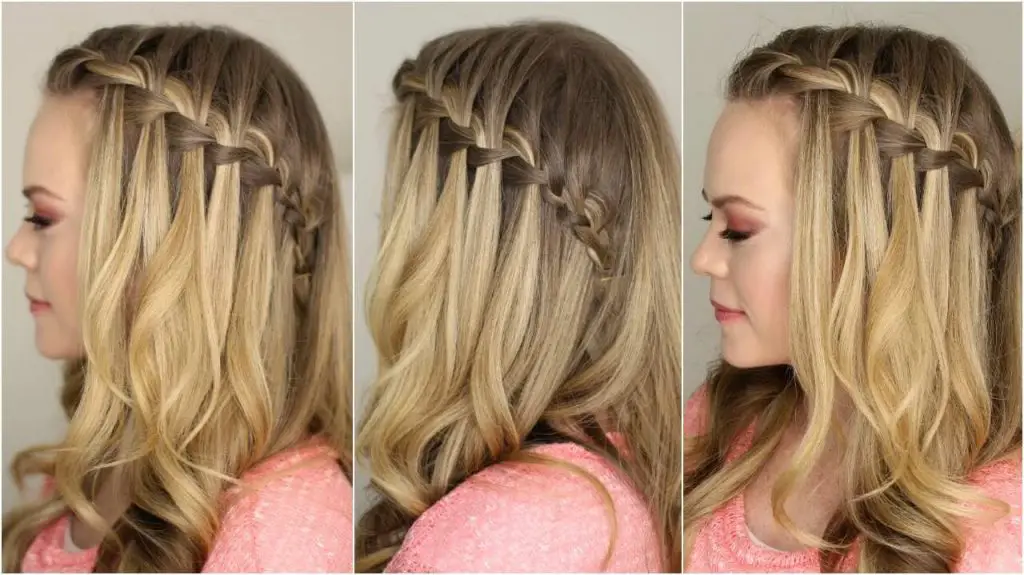 Do you want to try some feminine looks for attending a wedding ceremony or special occasion? This one gives you the most stunning styles if you have long and straight hair. Let's try this easy hairstyle!
Like a french braid, you just need to start at the top of the head and go down to the nape of your neck.
To hold the waterfall braid pattern, you can use your favorite hairspray. 
You can try a one-side or two-side waterfall braid.
Hairstyles for Straight Hair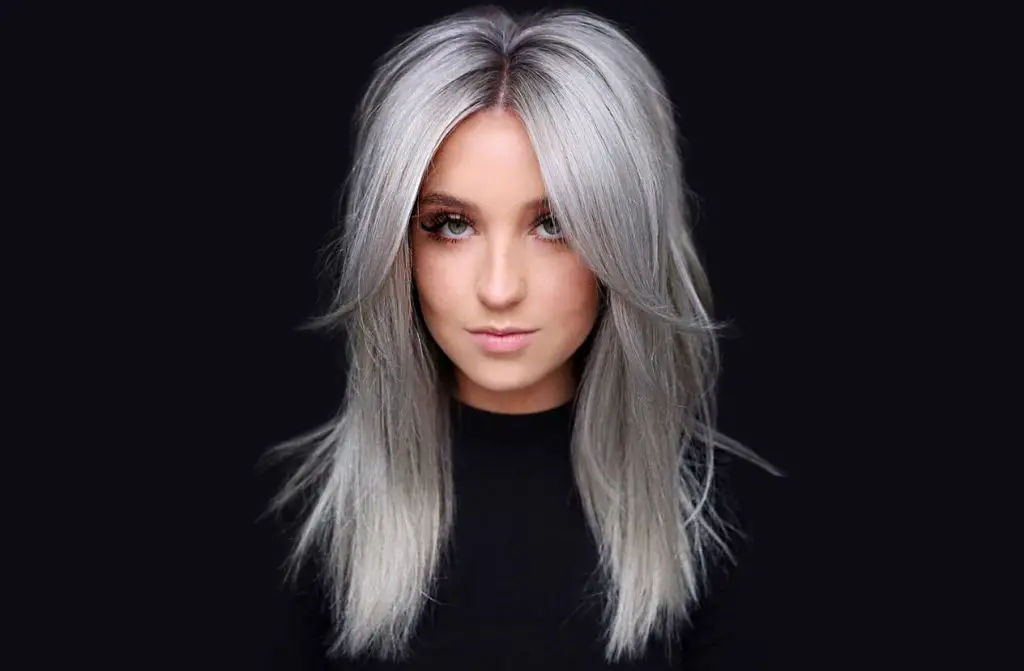 Hair textures, pattern, and smoothness varies from one female to another. Same case with straight hairstyles. You can easily manage and style your hair that looks suits your outfits. Do you want to try a shiny, elegant, and popular hairdo? 
Long blonde lob, festive low bun, half bun, or other hairstyles.
Try a fashion model look if you want a high-end and fancy elegant look (royal and vintage). 
Try the forehead coverage style if you have short straight hairstyles.
Hairstyles for Wavy Hair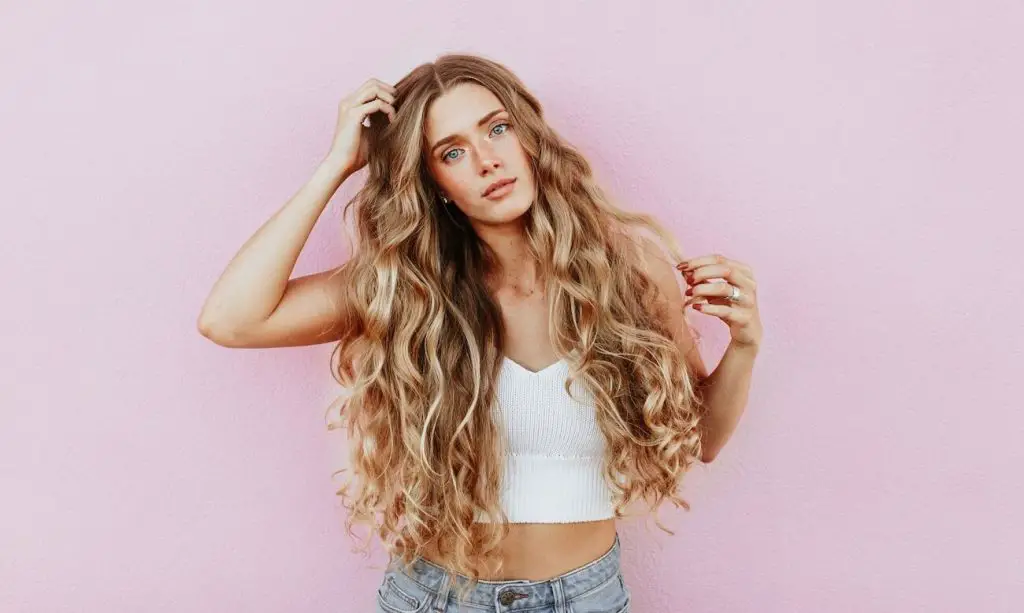 The most glamorous and sensual hairstyles suit almost all types of hair lengths, like short, medium-long, and long wavy hair. Waves add extra glam, volume, and gorgeous texture. Curious to explore: how do you create perfect wavy hairstyles? Check out below: 
Hollywood waves or beachy waves style gives you a glamorous, pretty, and frizzy-free hair look.
Wavy hair works perfectly with bangs and brings more charm. Or, you can try a half-up boho braid hairstyle.
To add extra beauty and charm, you can either try romantic wavy using dazzling hairclips or experiment with hair colors. 
Pro Tip: To show off the natural texture of your waves, you can wear your hair pinned back with a clip. 
Styles for Afro Hair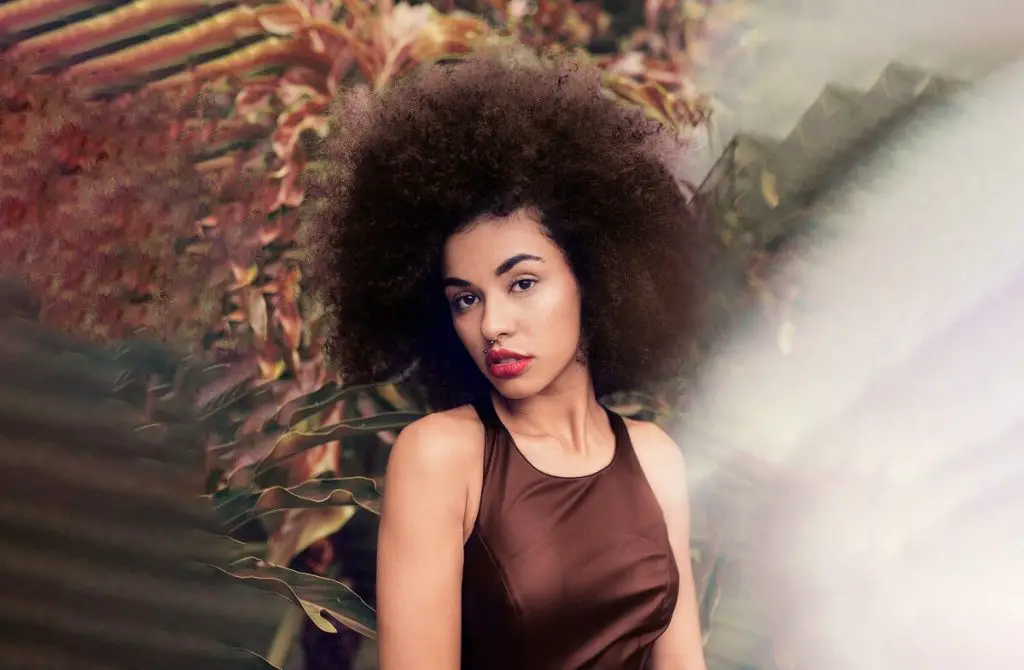 The most trendy idea for curly hair lovers. You can easily add volume and effect by using simple techniques and professional hair products. Let's take a glance at the stylish afro hair photo pose below:
Twist out – you can create the hairstyle, by adding moisture and twisting hair into medium-sized sections.
Fro Hawk – popular and trendy hairstyle in the African American community. Only you to combine the hair back into a small ponytail, twist it up, and bind it by using a band.
Puff – let your hair fall free for a photo shoot to highlight your natural beauty.
Asymmetrical Haircuts for Girls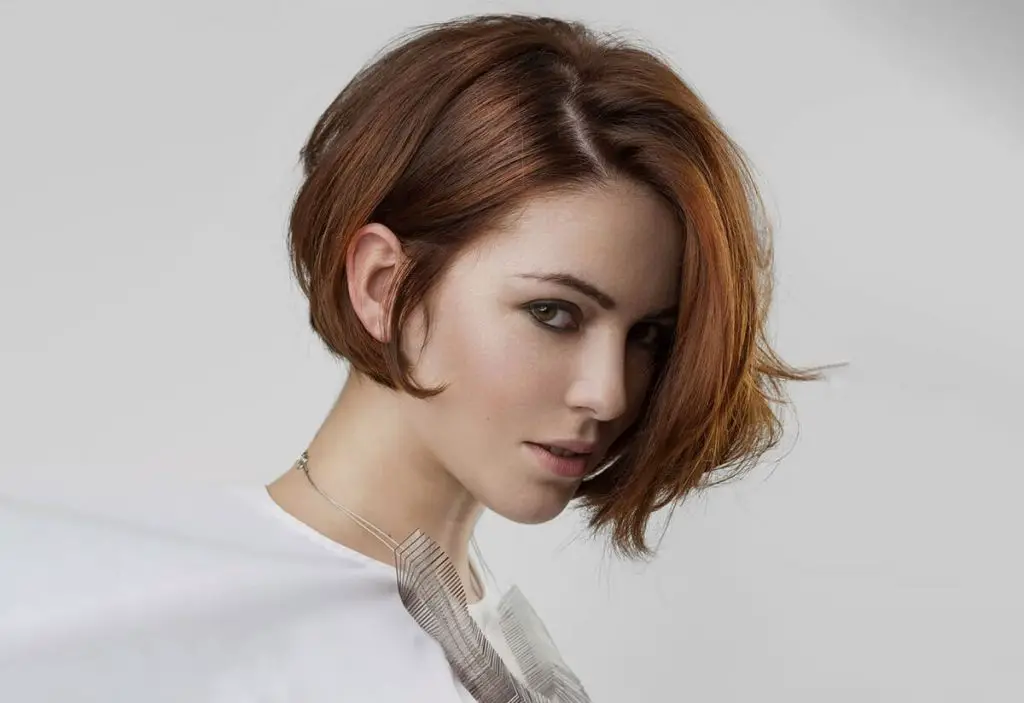 One of the most stylish and cool hairstyles for photoshoots. When you don't want to go too short but desire an edgy haircut, an asymmetrical one easily fulfills your goal. Also, the hairstyles work equally well for curly, short, or long hair. 
Asymmetrical undercut – cut your hair short from one side and leave another portion long.
Asymmetrical Layered Bob or Zig-zag – Try more layers or piece-y patchy layers to tease the back of your hair.
Rounded asymmetrical cut – for a charming and fresh look, you can try sassy angles.
Black Hair Photoshoot Ideas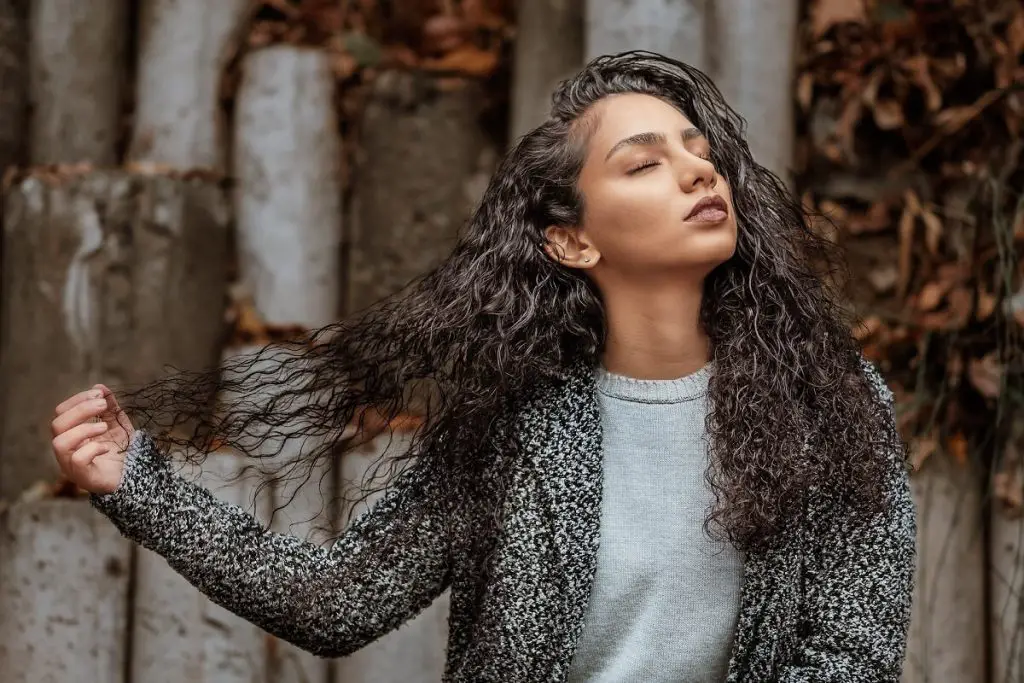 Looking for black hair photography ideas to spotlight your cultural heritage or beautiful looks? Natural black hairstyles require no chemical things and also suit to full and thick curls. Keep scrolling to check out the hairstyles below:
Pay attention to your background so that you can capture every detail, like the texture, shape, and volume of your black hair. 
Avoid using reflectors which may reduce the shiny or smooth outlook of your hair.
Try different braids, buns, or ponytail hairstyles that suit your face or outfit.
Hair Salon Photoshoot Ideas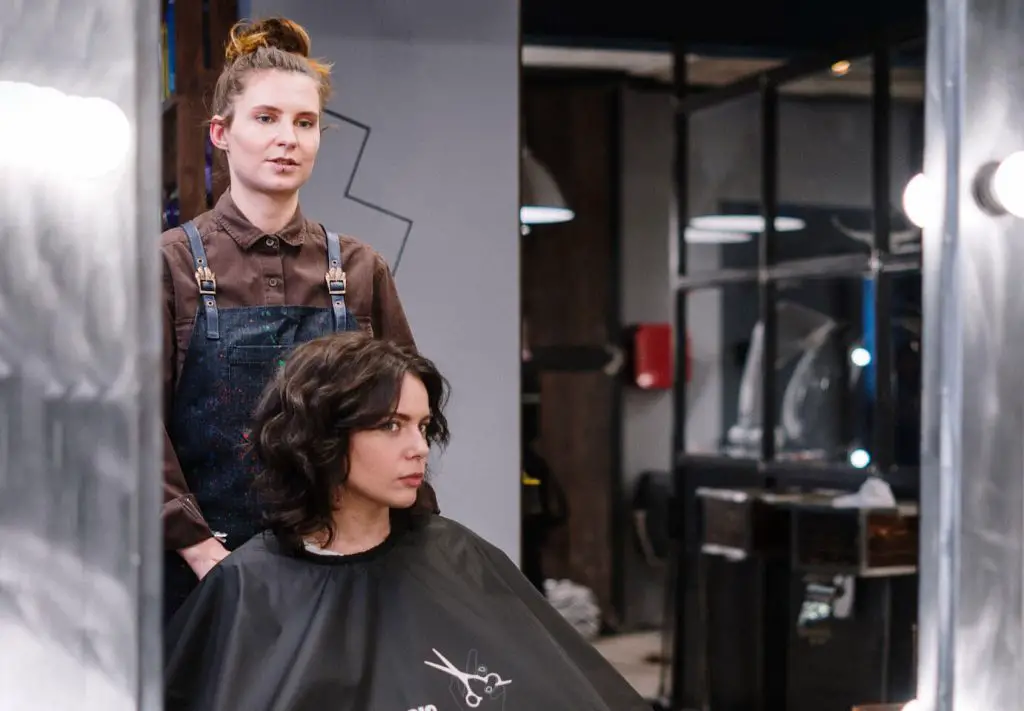 With these indoor photoshoot ideas, you can promote your business and expertise level worldwide. Bloggers or influencers love hair salon photoshoots to interact with potential clients. 
Plan your shoot story and choose outfits as per the big shoot.
Hire expert photographers to capture the essence of your hairstyles. 
Change your salon deco if required, and go through Pinterest to get pro-level ideas.
Hair Weave Photoshoot Ideas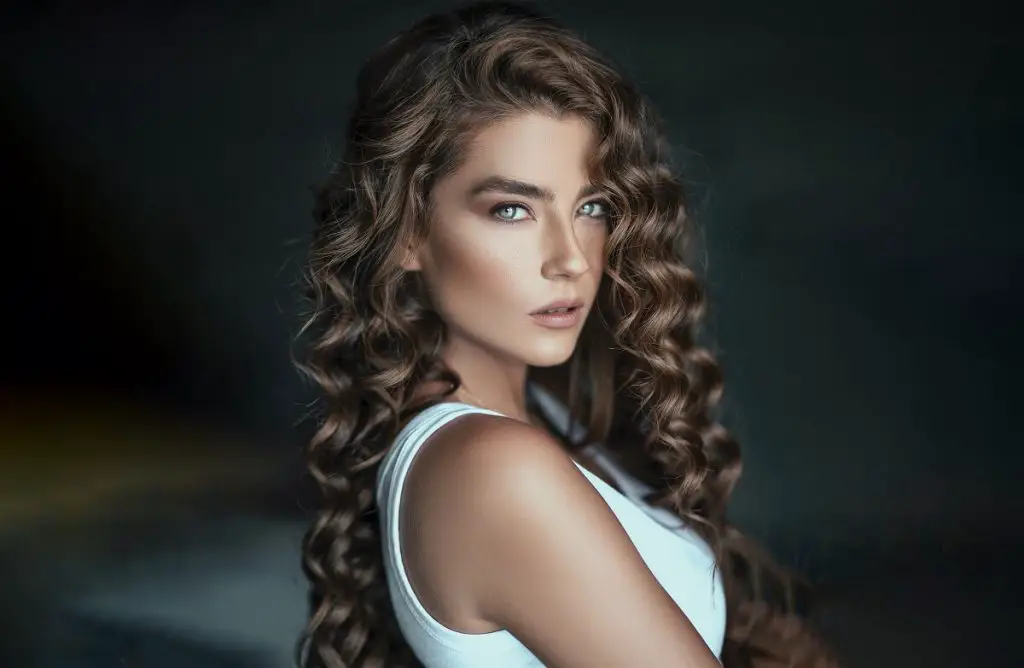 Weave hairstyles not only give you a cool look but also provide flexibility to experiment with snazzy colors, ultra-long locks, or short pixie strands. Let's check out some sexy and attractive weave photoshoot ideas below:
Colourful short weave gives you a natural but trendy outlook.
Edgy weave requires a razor haircut. And try design essentials edge control and add luster or shine.  
Or, you can try any celebrity's weave hairstyles.
Natural Hair Photoshoot Ideas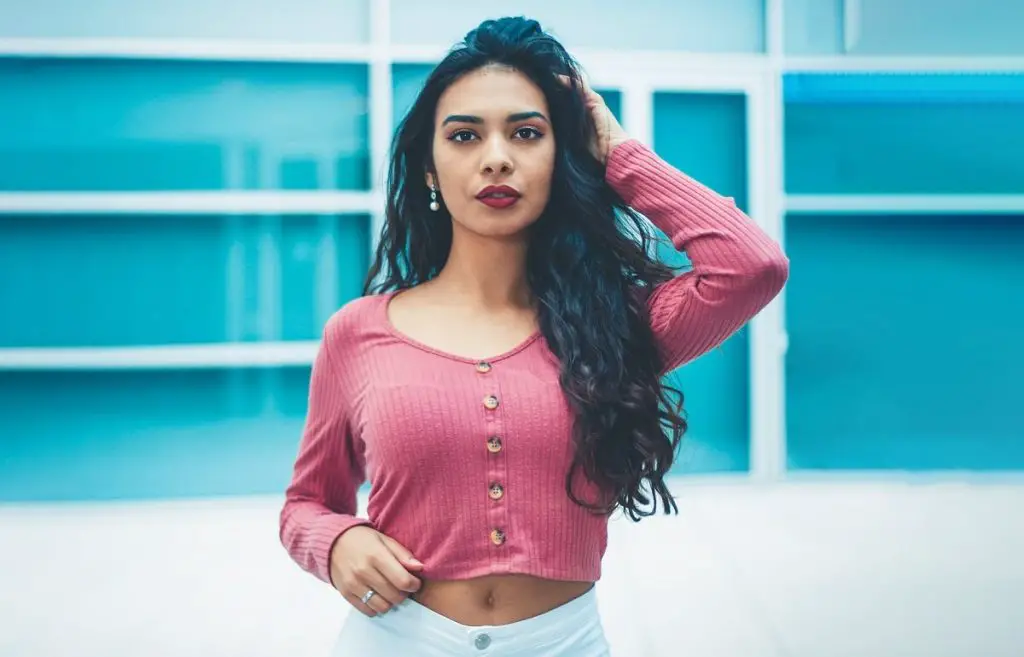 Natural hair photography ideas help to rediscover yourself and let your natural beauty spark. In a world of extravagant hair colours, extensions, or other chemical accessories, a natural look becomes a rare thing. Want to rock again better than ever with an awesome hairstyle transformation? 
Try low braid or simply free your hair without using any hairband.
For a youthful look, you can try a loose half pony that suits curls hair too.
You can experience trendy shaggy pigtails.
Short Hair Photoshoot Ideas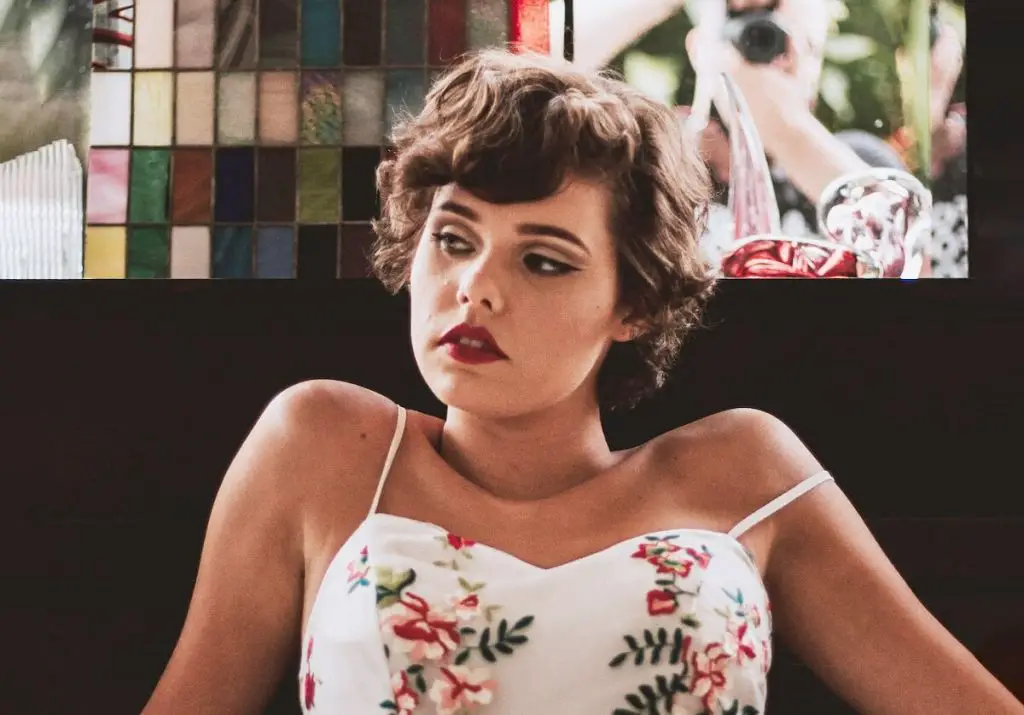 You may think that short hair may not allow you to experiment. But you're wrong; there are plenty of ways to add fun or interest to your shorter hair. Short hair is timeless and matches almost every facial shape. Let's explore some unique short-hair photography ideas below:
A classic pixie or side-parted blunt bob with dark roots is the perfect hairstyle for short and straight hair.
Or, you may try the most trendy platinum balayage style that suits thin hair. 
To diversify your styling routine, a sweeping pixie haircut gives you a causal appearance. 
Long Hair Photoshoot Ideas
The easiest and most gorgeous photoshoot ideas are long hair photography. You can gently free your hair or decorate it with hair accessories in both stages; your hair gives a fabulous view. 
A bouncy blowout or bubble ponytail adds a cool twist to your long hair. But lightly pull apart each section.
To nail the glam, you can try voluminous curls or hair wrapped ponytail.
Use light or your preferable makeup to maintain a stylish flair. 
Wet Hair Photoshoot Ideas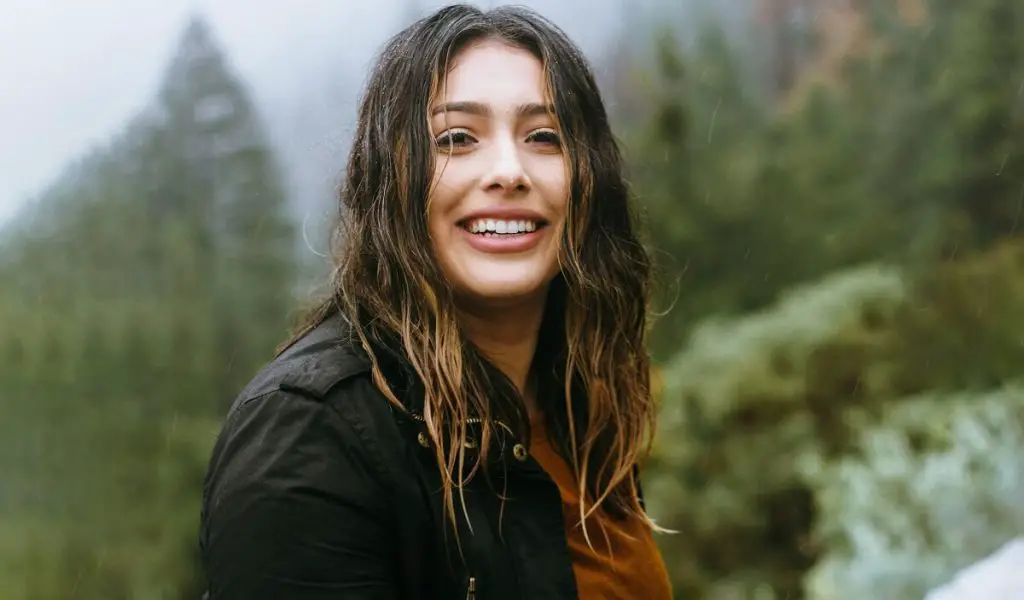 The most seasonal and super-trendy hairdo in the beauty world. You may notice these trends in popular celebrities like Zendaya. 
Treat your hair with your trusted styling product, i.e., after shower mist, baby oil, or others to achieve the look. 
For short hair, you don't need to bother to apply any hairstyles.
To give you an extraordinary look, you may try your favorite regular hairstyles.
Hair Bundle Photoshoot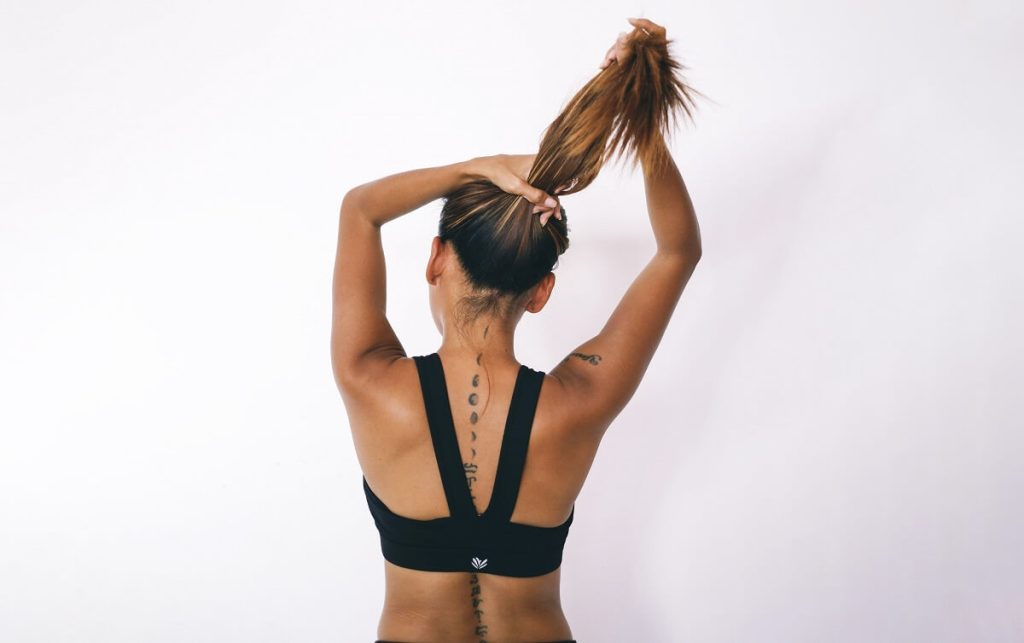 A hair bundle is another feminine hairdo that adds tenderness and elegance at the same time. You don't need to bother thinking about which angles highlight your real beauty. 
Practice your own hair bundle and decorate it with stylish hair bands.
To achieve a simple indoor outfit, you can make a smoothed bundle.
With this hairstyle, you can also add playfulness to the image.
Hair Pinned Back Photoshoot Ideas
Hair pinned back is one of the best hair photography poses which show off your glam naturally. Not only that, you can easily achieve a trendy outfit that matches every facial shape, hair texture, and length. 
For short or long hair, simply use a flower crown or other accessories and free the whole hair. 
You can apply any hairstyles from above or show off the natural waves for wavy or curled hair.
Also, you may apply any hair color as per your choice to keep pace with beauty trends.
Now, after going through the most demanding and stylish hairdo, it's time to start your own business or step into the hair industry as a model, whatever you wish. Let's boost your passion and creativity together! 
Creative Hair Photography Tips from Professional Photographers & Hairstylists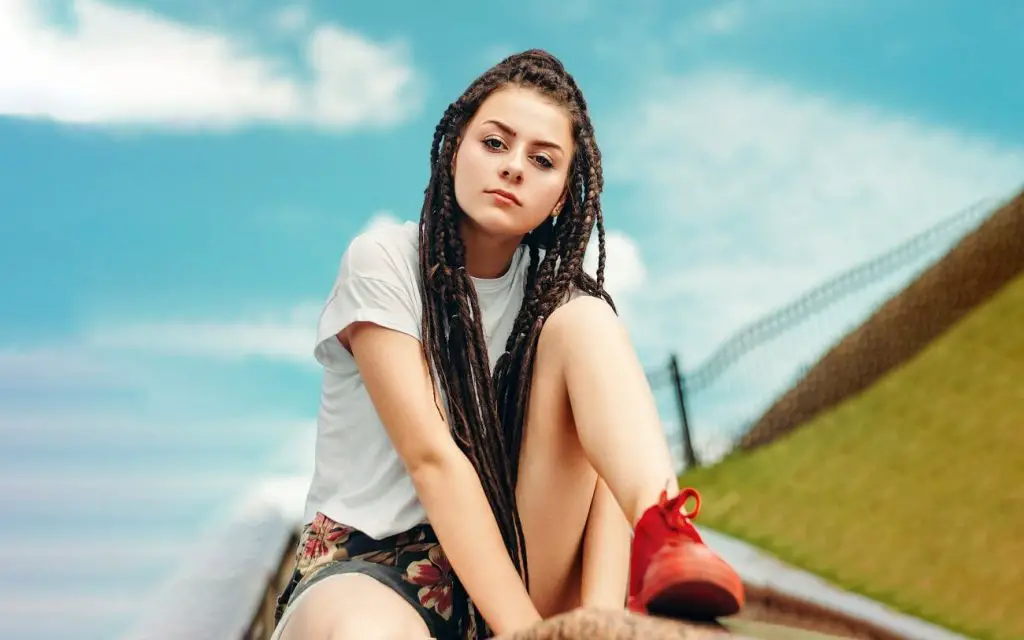 You may be curious to think about what is the secret of eye-catchy Instagram, hairstylist, or hair product companies' popularity. High-quality and professional photographs are their success secret. 
Do you want to master the art of taking pictures to boost your business or attract new clients? Check out these hair photography tips and tricks to ensure killer photos that offer you happy clients and good reviews with great-looking hair. 
Choose a Hairstyle by Your Type of Face
You must hear about face shape and hair type or texture when it comes to hair stylist photoshoots. If you want to achieve your desired look, you need to understand which face goes perfectly with particular hairstyles. 
Choose Hairstyle in Advance
Do you plan to shoot a certain theme or want to renovate something new? First, you need to choose the hairstyle to implement your vision. After that, design your environment to be in line with your hairstyles for pictures. 
Note: Complex volumetric hairstyles may not give you a satisfactory result if you shoot them in outdoors. 
Plan Out the Order of Styles
If you want to shoot an integrated hair design, plan your shooting stages or order to highlight your creativity. You may start with a hair-out style, then a half-up, full-up style, and lastly, capture the final look. By following this order, you can shoot faster and give good hair looking for longer. 
Use the Services of a Professional Hairdresser
Did you ever notice the celebrity's hairstyles or top models' looks on different occasions? If yes, then you may wonder thinking: how they perfectly achieve the glorious look. The secret of their fantastic beauty lies in professional hairstylists who help to select outfits that suit hairstyles.
Remember That Hair Must Be Healthy
Do you ever buy a hair cream where the advertising model's hair is unhealthy and not well-shaped? Of course, No. That means for mindblowing hair photographs, you need to pay attention to both hairstyles and healthy hair. 
Pro Tip: Before a photo session, you may use famous brands moisturizing hair masks and prune damaged ends to give your hair life.
Clear Curl Before Photoshoot
Curl hair adds extra beauty to female hair photoshoots. But ensure they are clean and well-organized before capturing. So, you can try your favorite hair smoothing cream or gel to give a stunning look to your hair. 
Make Uncomplicated and Fixed Hairstyles
Depending on the type of hair (i.e., curly, weave, or straight), the requirements for a hairstyle may vary. So, before shooting multiple images, make sure your hairstyle suits your outfits and is strongly fixed. 
Pro Tip: You can use a head chain to complement your image, and always go with your creative idea for natural hair styling.
Refresh the Color of Dyed Hair
Colorful hair gives you an attractive look. But to give a natural or stylish outlook, ensure that the colour won't be faded and overgrow roots before the event. So, if you colour your hair, be sure to refresh the color for a few days. 
Pro Tip: You can address retouching services to fix this issue.
Apply Natural Makeup
In hair photoshoots, the main focusing point is trendy hairstyles or shiny and smooth hair. For this reason, you need to pay attention to your hair setups, lighting, and compositions which evoke consumers to take action (buy or call for an appointment).
Create a Striking Look by Using a Backlight.
A powerful light source and good placement of the subject are one of the simplest ways to achieve breathtaking hair photos. If you want to take advantage of a backlit situation for outdoor photo sessions, the sun gives you an amazingly natural look.
But for indoor photography, use darkish background and position yourself in between the light source (rim light or others).
Keep the Photo's Background Clean and Simple.
Do you want to steal the heart of your customers by showing your trendy hair details? Try some solid backgrounds, white backdrops, or simple block walls to remove distractions. Remember, nobody wants to spend their time on a dump look pictures.
Use Your Lens at Maximum Aperture for Greater Depth of Field.
Portrait hair photographs require the lowest number of apertures for highlighting every detail. So, as per your lens f-stop, you can try to shoot at f/3.5, f/2.8, or f/1.4. But if you want to focus on the interesting design elements that suit your hairstyles, try aperture priority mode.
Note: The specialty of Aperture Priority is only focused on one area by leaving another area out of focus.
Get Ideas from beautiful girl hair images online
From boosting your self-esteem or preparing for special occasions, you can try any hairstyles that we mentioned earlier. Also, you can check out Instagram, Pinterest feeds, popular hair accessories brands models or photography poses of female celebrities to get more inspiration. 
Bonus Tip: Use Photoshop (If needed)
With Photoshop, you can achieve fresh, blur-free, and quality hair photos. But don't go overboard; that may reduce the real look of your photos. So, you can stick to improving lighting, erasing pimples from faces, saturation change, and other necessary changes so that your customers give a WOW effect at a glance.
FAQ
What are the trendy hair photoshoot themes?
You can try any hairstyles from our listing to build a creative theme. But for the dyed hair beauty themes, check out the most demanding and popular themes below:
Pink hair photography.
Red hair photography.
Blue hair photography.
Crazy hair photography.
Chocolate and caramel balayage hair photography.
How do I make my hair look shiny in pictures?
You can make your hair shiny by applying three different ways –
Natural home remedies (clarifying conditioner, shine-enhancing hair colour, or others).
Using hair shine glaze or hair gloss.
Photo editing software (Adobe Photoshop) & Mobile App. 
What is the best camera for hair photography?
Check out below and grab one to spotlight your trendy and fashionable hairstyles.
Canon EOS M50 Mark II – Excellent colour accuracy, remarkable clarity with full details, and top-notch autofocus.
Nikon D780 – offers built-in filters to give a better look at your hair salon. 
Panasonic LUMIX G95 –budget-friendly, blur-free, and high-quality details.
Sony ZV-1 – built-in microphone, touchscreen display, live video streaming, and other features. 
Sony Alpha a7 III – full-frame mirrorless interchangeable-lens camera.
What is the best lens for hair photography?
Before buying a hair photography lens, you need to finalize your hair portraiture type, shooting place, and how much detail you need to spotlight. Considering this scenario, we enlisted some hair photography lenses below:
Nikon AF Nikkor 50mm – budget-friendly, great background blur, and a fast aperture.
Canon 85mm – maximum aperture f/1.2 and offer ring-type ultrasonic motor.
Sigma DG HSM 50mm – best for low-light situations. 
Sony FE 85mm – exquisite sharpness, beautiful background blur, fast autofocus, and sealing against dust and moisture.
Canon EF 50mm – weather-resistant sealing and suitable for any light situation.
What hair looks best in photos?
Considering face type, hair textures, and types, you can try any hairstyle to spotlight your glam. To achieve more perfection, you can take selfies or follow different social media pages like Pinterest or Instagram stories. 
What is commercial hair styling photography?
Commercial hair styling photography is all about highlighting corporate women's confident looks by implementing their natural hairstyles. 
How do I know which hairstyle suits my face?
Your face shape can help you to get the most flattering, trendy, and perfect hairstyles. After determining your face shape (oval, diamond, triangle, heart, square, long, or round), you can choose hairstyles from the best hair photography ideas.
What is hair photography lighting?
When a light separates the hair from its background (same hair colour background) and creates a halo-life effect is known as hair photography light. It can be continuous or studio lights like rim light, sidelight, background light, backlight, or others. 
Note: Avoid using flash because it reduces your hair contrast and textures. 
Conclusion
From hair model photography to popular celebrities' hairstyle photoshoots, the most common thing you notice is their confidence and personality. So, follow your heart and believe in your creative hair photoshoot ideas. 
At the end of this article, I hope you find out your favourite hairstyles. No matter what hairstyle you choose, as long as you feel comfortable and confident, that's all matter!