Still life photography has become a popular trend that people mainly capture still life photos and upload them to social media and websites. But making successful still life images is not easy. 
You may desire to shoot some surprising still-life photographs as a professional photographer does. You are in the right place then. We designed this article as a complete package of learning still-life photography including its definition, types, and A to Z still-life photography ideas and tips with examples. 
So, follow the content, and achieve your goal.
What Is Still Life Photography?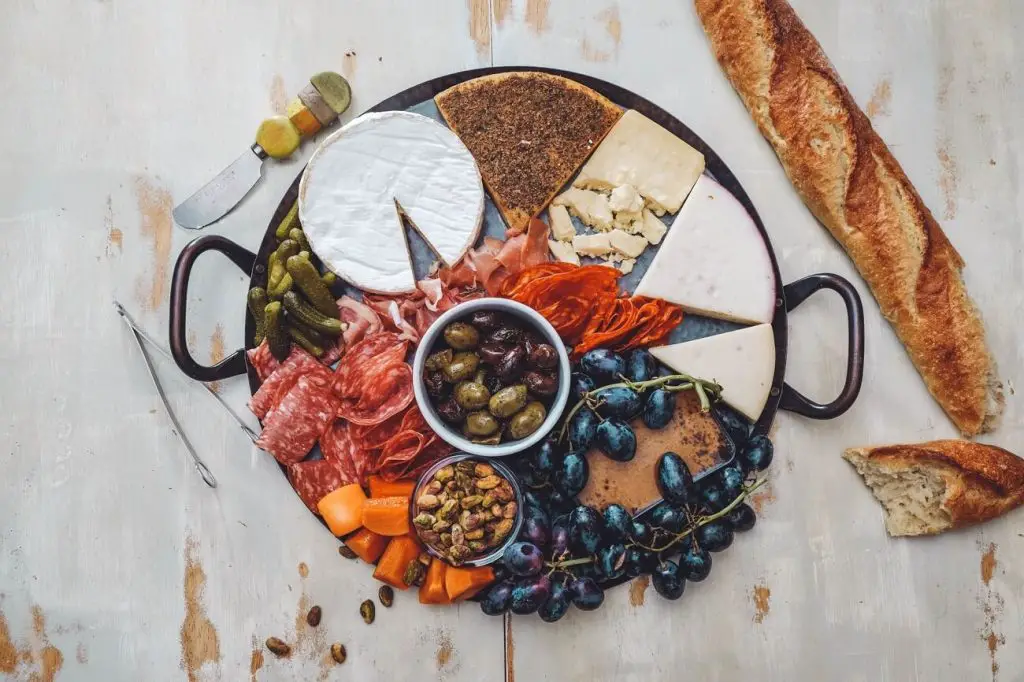 Still Life photography is a genre that depicts inanimate objects, typically a group of subjects, in front of a camera. It's unique photography where the subjects are not so interesting as they are just ordinary objects, including natural (like flowers, fruits, plants, rocks, etc.) and artificial (like cloths, books, bottles, etc.). 
It's mostly similar to still-life painting that portrays common objects in artistic ways. That means you need to find various ideas to make your photos appealing. It gives the freedom to position the objects in such ways you like. 
That's why you must emphasize arranging the items, lighting, and framing. For that reason, still-life photography is a better opportunity to become a great photographer. Tabletop, food, flower, and product photography are famous templates of still life photography. 
What does still photography mean?
Many people get confused when talking about still photography. Even some people use it with the meaning of still life photography. But actually, it's different. 
The term "Still photography" usually means making a non-moving photograph that's not a video or film. It's pretty different from motion picture photography and cinematography.
What qualifies as a still life photo? 
Still life photography encompasses inanimate objects which makes it different from other photographic terms. But the concept of still life has been growing day by day. Social media like Facebook and Instagram made still life so famous that people try anything they like for still life photoshoots.
Different Types of Still Life Photography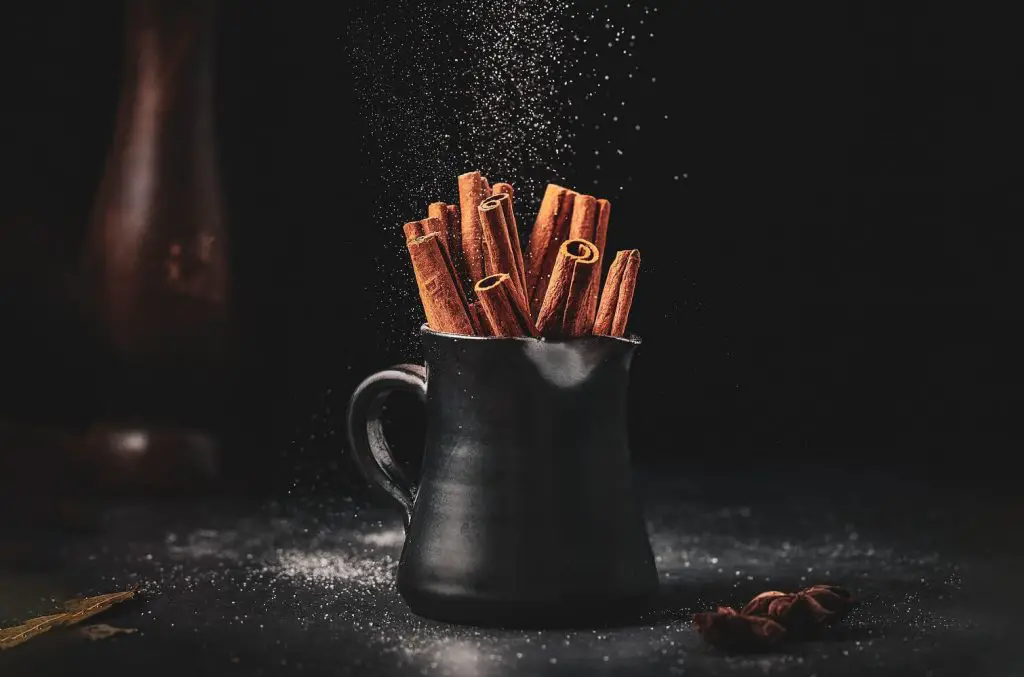 Still life photography contains various sub-categories that make it versatile and rich. Here are some different types of still life for you.  
Aesthetic still life photography 
Aesthetic still life photography is a practice of capturing the visual beauty of an inanimate object. It creates such a photograph that is heartening and pleasing to the eye. In this context, photographers play with light, color, and shadow to make an aesthetic look to the object. 
Product still photography
As products are kind of inanimate objects, the product photography is also considered still life. A product still photography displays the product items artistically, grabs the customers' attention, and convinces them to buy. 
Abstract Photography
Abstract photography creates a visuality that's outside of reality. It can bring fragmentation to the natural scene and remove its coherent context from the viewers to depict the unreal appearance of the actual objects. It's also called non-objective or experimental photography.
Modern Still Photography
Modern still life photography is the most ingenious photographic genre where the photographers express their idea, thought, and imagination in engaging ways. It can represent objects with multiple characteristics. Photographers use different techniques, lighting, and poses to deliver a unique appearance of the object. 
Food still photography
Food still photography mainly depicts food in an attractive way where you can put single or more foods with related objects to create a pretty look. It's a part of product photography in some cases. Many photographers make unique food photography from marketing perspectives. 
Tabletop Photography
Tabletop photography is the most common genre of still life photography that captures objects placed on the table, such as food, drinks, cosmetics, etc. It comes to your mind first when you think about still life photography. Product photographers mostly use this type of photography. 
Object Photography
Object photography is one kind of still life that usually contains three-dimensional objects and arrangements. It's similar to tabletop photography, where the objects are placed on a flat surface of the table, shelf, etc. Photographers try to create surrealism in the objects to make the viewers think about the photo from different perspectives. 
Concept Photography 
Concept photography is the genre of still life photography that illustrates ideas, symbols, and themes. It's the perfect way to express your creative freedom and inner thoughts. Photographers use light, composition, mood, and color in such a perfect way to create literal representations of their objects. 
Flat-lay Photography
Flat lay photography is a type of still life photography where the photographers capture the object directly from the upper view. The object in this context places on a flat surface, and the photographer displays it like a bird's eye view. Flat lays are more popular for use on social media as a product of lifestyle branding goals. 
Black and White Photography
Black and white photography is monochromatic still-life photography that represents objects in numerous shades and neutral gray without including no other colors. Photographers use black and white photography to create a distinct appeal to the object. 
Still life flower photography
Flower still life photography is a photographic genre that depicts flowers in a visually appealing way. It can be posy or a single flower. Still life flower photos usually look straightforward. That's why it's a good way for newcomers to learn skills such as shallow depth of lighting, exposure, etc. 
How to make still life photography more interesting?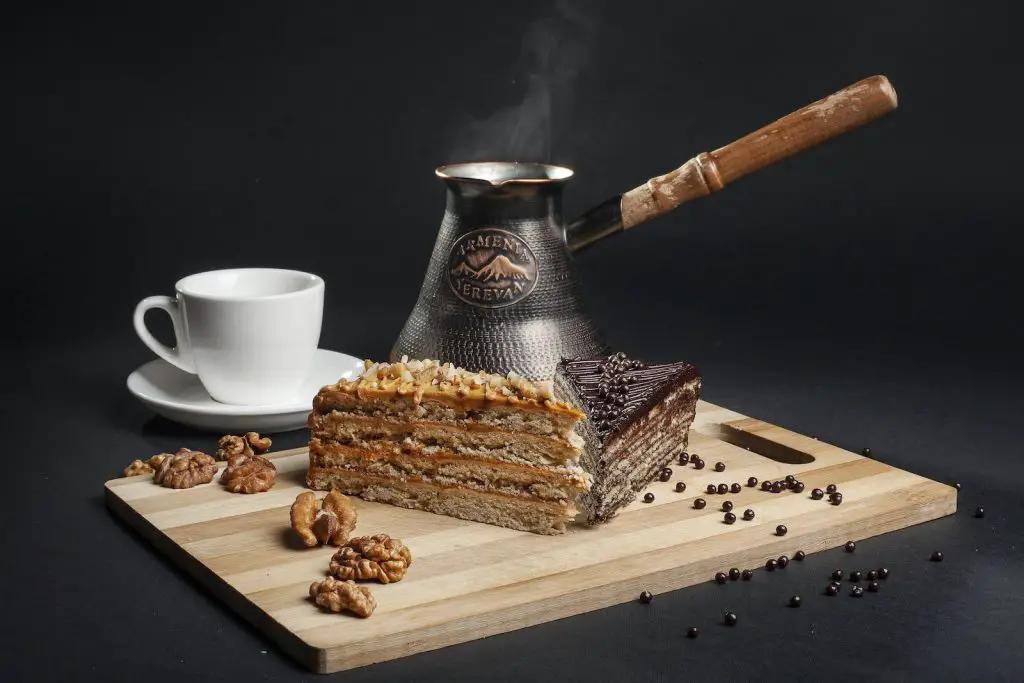 Still life is a complex genre of photography that requires vast knowledge and skill including a perfect camera and different props. Here I articulated the best still life photography tips that make your still life photographs more interesting. 
Use Best Cameras for Still Life Photography
Creative still life photography demands an artistic mind and a perfect camera that corresponds to the photographer's creativity. To get the best camera for still life photography, you should choose a camera with a decent number of megapixels because you will get struggling when you have low megapixels. 
Here are some of the best cameras that make your still life photography aesthetic.
Canon EOS Rebel SL2, Nikon D3200
Nikon D610, Nikon D810, Sony Alpha a7
Canon EOS 6D, Canon EOS 5DS R, Sony Alpha a7R II
Hasselblad H6D-100c, Phase One XF 100
Use Best Lenses for Still Life Photography
Still life photography covers a wide range of still photos from various types of shots like macro, zoom, prime, telephoto, wide-angle, etc. As a still life photographer, your camera lens should be sharp in the f8-f11 range and perfect focal length for the object. 
Here are the best lenses for making your still life photos exceptional: 
Canon EF 24-105mm f/4L IS, Nikon AF-S NIKKOR 24-120mm f/4G ED VR for versatility. 
Canon EF 100mm f/2.8L Macro IS USM, Nikon AF-S VR Micro-NIKKOR 105mm f/2.8G IF-ED for macro shots. 
Sigma 35mm f/1.4 DG HSM Art, Tamron SP 15-30mm f/2.8 Di VC USD for speciality. 
Perfect Your Composition
To make your still life photoshoot amazing, you need to arrange the perfect composition. Because it can make you capture iconic still life photos. Here are some special tips to perfect your composition: 
Try balance and symmetry to grab viewers' eyes.
Capture the details to breathe life into your composition.
Bring out variety and diversity to create interest.
Make frames to compose multiple objects. 
Try overlap to emphasize volume and depth. 
Still Life Photography Lighting & Reflectors
Professional photographers utilize the best lighting techniques. To make your still life images alluring, you should have a good sense of perfect lighting and light reflectors. You can use both natural and artificial lighting. Also, here are the best lighting reflectors to make your still life photographs astonishing. 
Lastolite TriFlip 8:1 Kit.
Selens 5-in-1 Handle Reflector.
Neewer 5-in-1 Multi-Disc Reflector.
Profoto Collapsible Reflector.
Lastolite HaloCompact.
Choosing Backgrounds
A background can make your still life photograph successful or vain. For that reason, choosing perfect backgrounds is important. Here are the best background tips for still-life photoshoots. 
Try to keep your background very simple. 
Avoid eye-catching colors that distract attention from the main object.
plain fabric, cardboard, or background wall can provide great performance. 
Subject and Materials
As still life photographs encompass anything from real life you can choose numerous objects and materials as your subjects. Here are the best subjects that ensure the best still life photos. 
Flowers or fruits
Food or beverage
Household objects
Stationery & art materials
Jewelry or stones
Found Objects
Use Camera Angles
Your camera angle defines the quality of your photographs. As still-life images are mostly inanimate and ordinary, you can capture them using various camera angles. Here are the best camera angle suggestions to bring surrealism and pleasure to still life such as:
The front angle.
The Profile angle.
The 45-degree angle.
The back angle.
The top shot.
The macro shot.
Focus and depth of field
To make extraordinary still life photos you should focus on focal length and experiment with depth of field. Try to use a prime lens or zoom lens to focus on small a point rather than the entire frame. In this context, you can use aperture priority mode because it helps to produce the correct exposure. 
Add Motion
Though still life photography includes something still, you can add motion to it. To make that you can get your hand to the shot and move something mid-photo. Also, you can slow down the shutter speed and catch the motion blur using a dancing ballerina music box.  
Release your inner creative genius
Apart from the above tips, you can utilize your inner creativity and genius ideas for making still life photography. Firstly, you can make proper planning for the full session like camera setting, subject choice, lighting and prop management, and various shapes and angles. 
Still Life Photography Ideas with Examples
In the above discussion, you already knew details of the still life photography. Now I am giving exclusive ideas of still life photography with examples that will release your all confusion and queries. So, let's get them. 
Produce a Flat Lay Still Life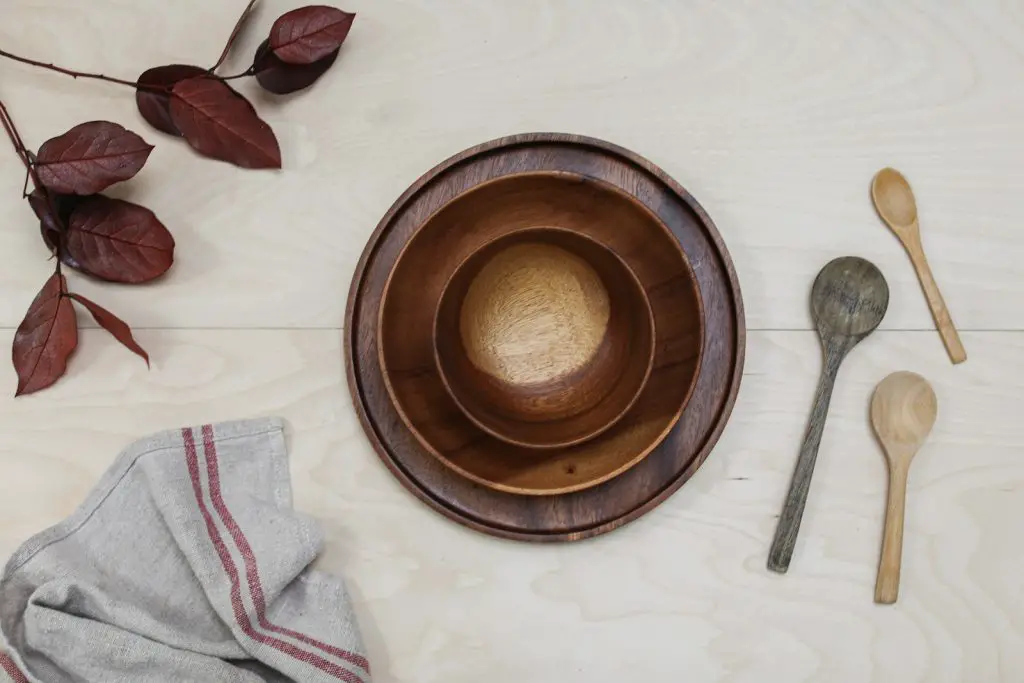 Flat lay still life pictures are highly engaging on social media, especially on Instagram and Facebook. Every photographer gets pleasure when taking a flat lay still life. A flat lay captures the subject directly from the above view, you may face trouble getting it. But here are some steps that help you make fantastic flat lays with ease.  
Know the exact reason behind our flat lays.
Choose a clear background.
Light your still life flat lay. 
Place the hero product.
Place the secondary subject.
Stick to the simple color palette.
Shoot your flat lay still life.
Be Creative With Backgrounds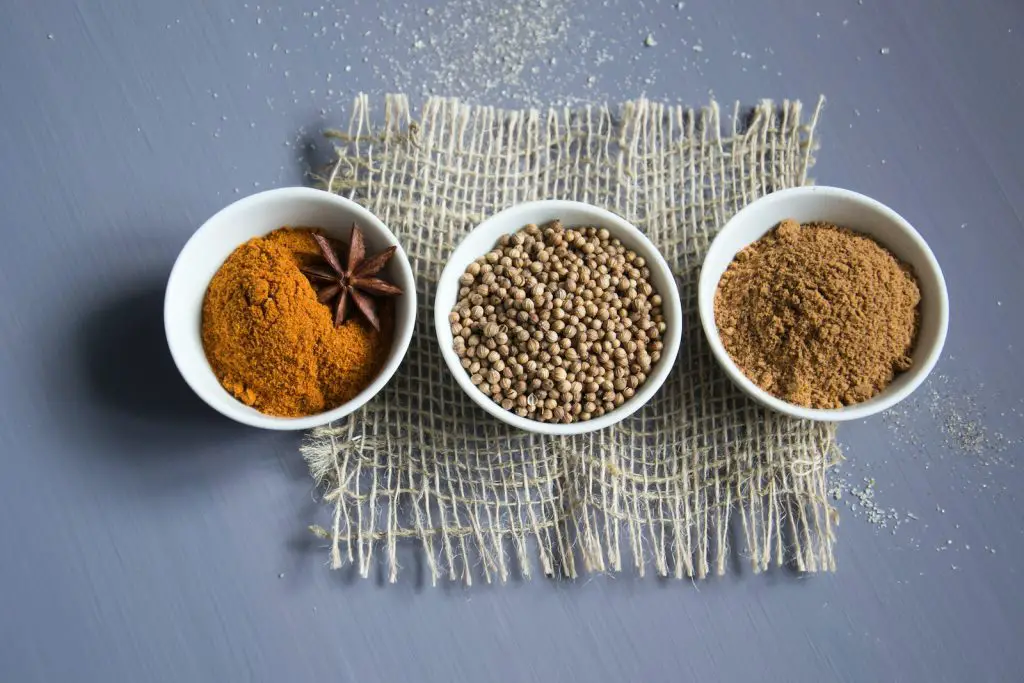 Backgrounds always play key roles in making still-life photographs. To make astonishing pictures a photographer must be creative with backgrounds. When making a plan for shooting, you should think about the appropriate background. And, then select a background or backdrop that's helpful for your still life subjects. 
Here you get some creative background ideas:
For studio backdrops, you can use paper rolls, fabric canvas, MDF sheets, etc. 
Choose the appropriate background colors that don't distract the eye from the hero subject. 
Think about background texture and backdrop sizes. 
Use Different Shapes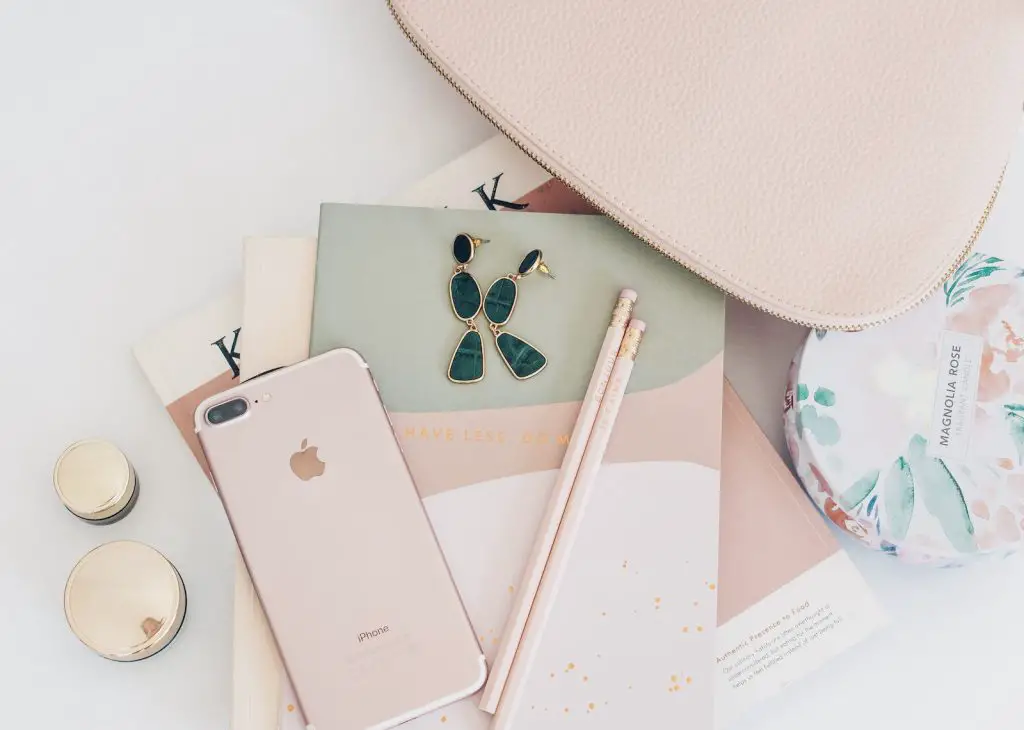 A good shape sense can make you an expert in still life photoshoots. Because shapes help to represent the image in various appearances. There are main two types of shapes: geometric and organic. Both contain sub-categories that you can use for still life.
They are—
Geometric shapes: circle, square, triangle, dodecahedron, etc. 
Organic shapes: it's made of angles and curves and is found in nature. 
Fruit still life photography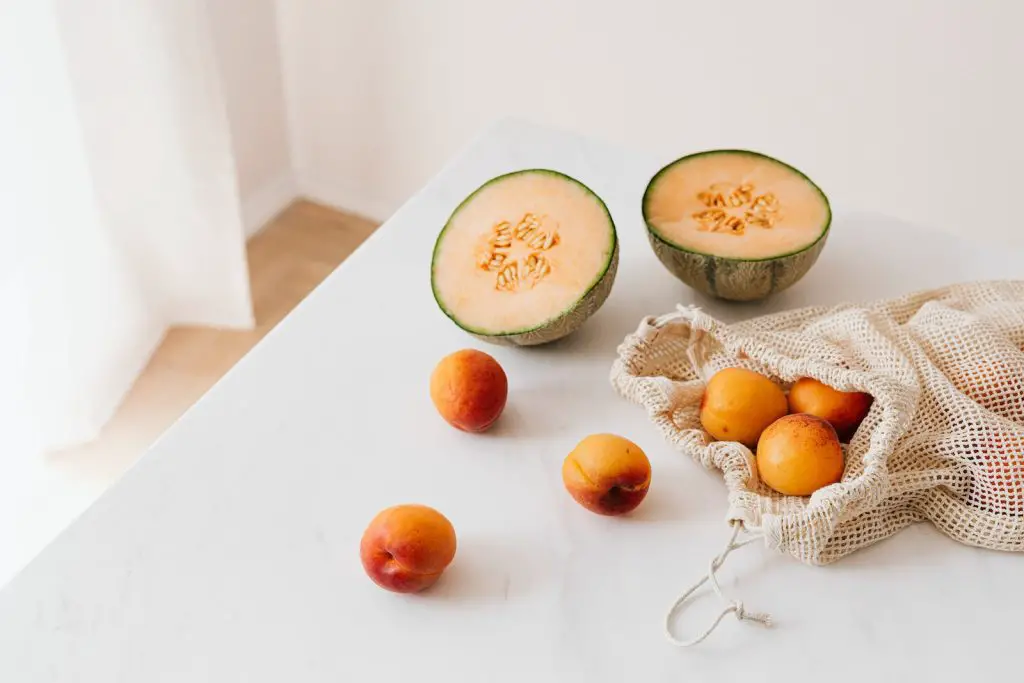 Fruit still life photography is one of the most popular among photographers. Every still-life photographer tries fruit photoshoots for making their high skills and expertise. Because you can arrange fruits in different shapes and take shots from different angles. 
Here are some easy steps that you can follow for fruit photography:
Bring the best quality fruits.
Light up the fruits perfectly.
Try macro shots to highlight textures.
Use fewer props to focus on the main subject.
Choose the right background colors.
Arrange the fruits in numerous shapes.
Take the shots from different angles.
Tell a Story by still life photograph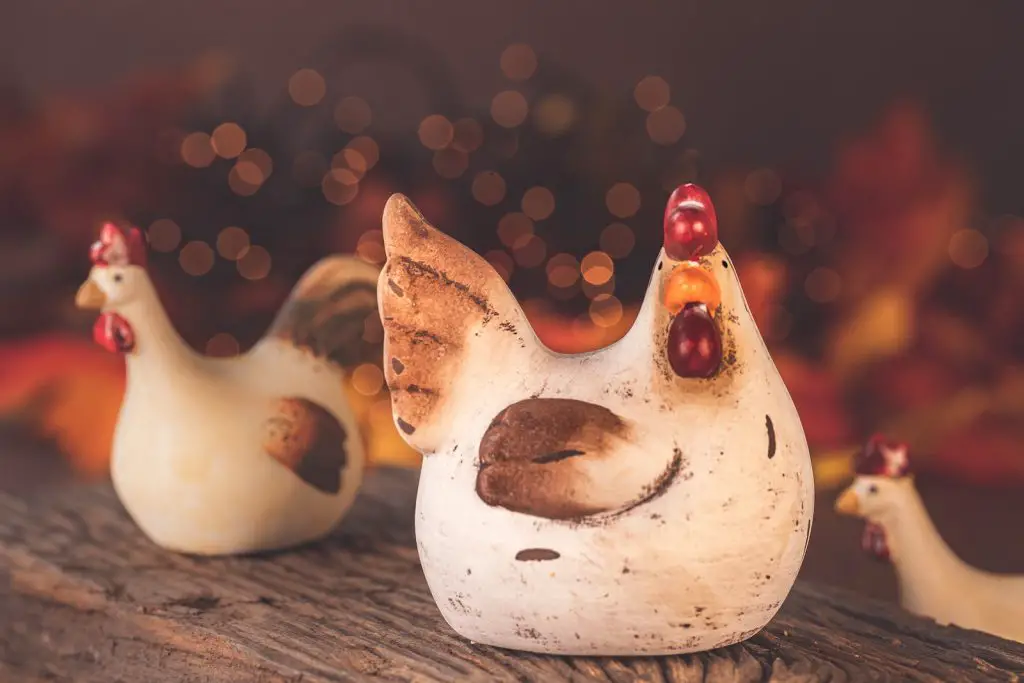 Still life photographs are not really still or dead. They are full of energy and life. Every still life image can represent a visual story that makes us thankful for that. When taking a still life photoshoot, you can try good storytelling using your creative freedom and ideas. Any type of story you can tell through your photographs such as:
The moral or surrealistic story,
Characteristic story
natural beauty or real-life story.
Try Adding Words to still life photo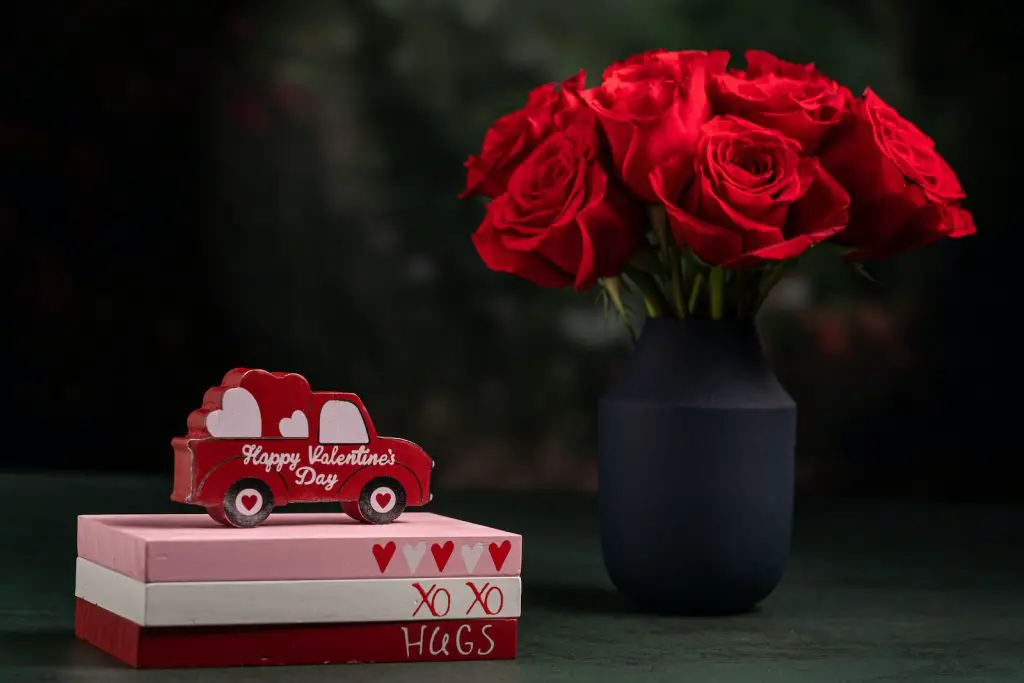 Photographs always try to say something and in many cases, they can do it perfectly when you can add words to your still life photos. You can make beautiful texts from flowers, fruits, chocolates, wire, stationary clips, etc. The best way of adding words is:
Firstly pick a theme and find some objects that are similar to letters that can express the theme. 
Then arrange the objects meaningfully, and take the shots. 
Still life photography ideas at home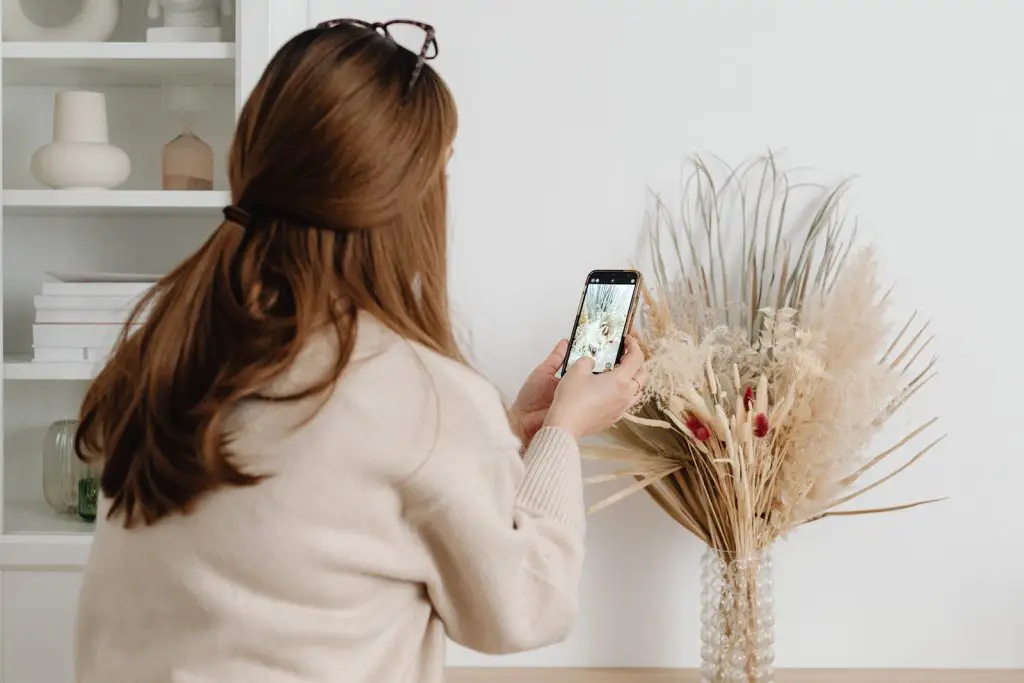 Still life photography is the easiest way to take shots at home. When the subject is inanimate, most still-life photographers capture photos without using professional studios. You make perfect still life photographs just by following these popular ideas: 
Select the best camera and lens
Make home studio using tripod and table
Highlight your hero subject
Choose the relevant background 
Play with light and color
Take the shots from different angles and shapes
Aesthetic still life photography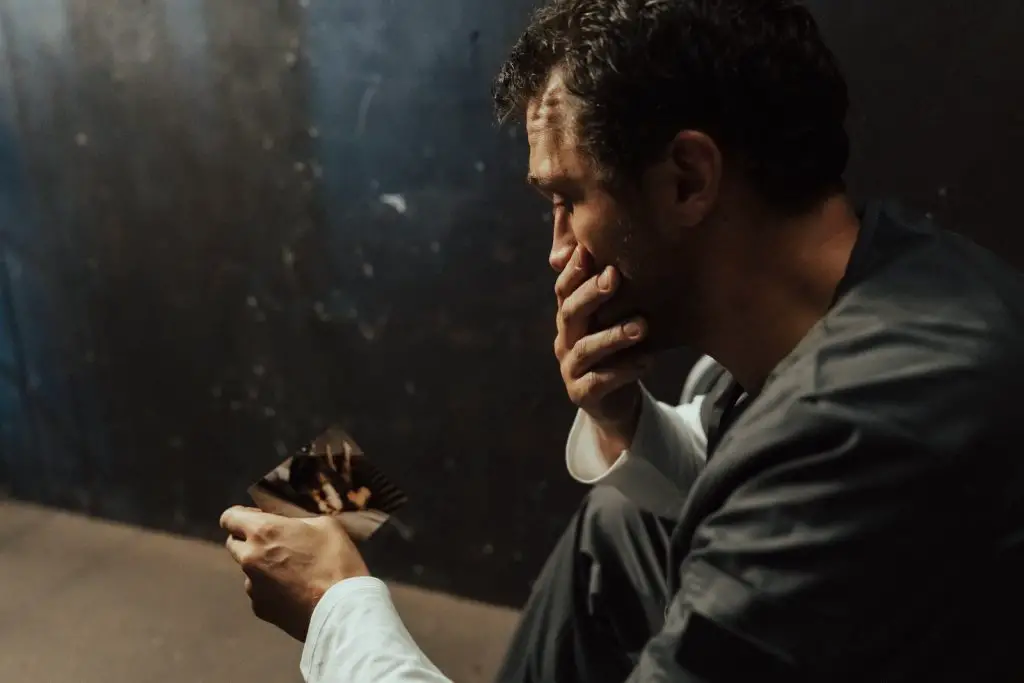 Aesthetic still life aims to represent your photos in an amazing way that creates visual beauty and makes people pleased. To create an aesthetic look in your photographs for still life you should follow some tips:
Use perfect camera angle and lens
Select the right background with simple color
Use some props and painting
Play with light, color, and shadow
Arrange the subject in different shapes
Skull still life photography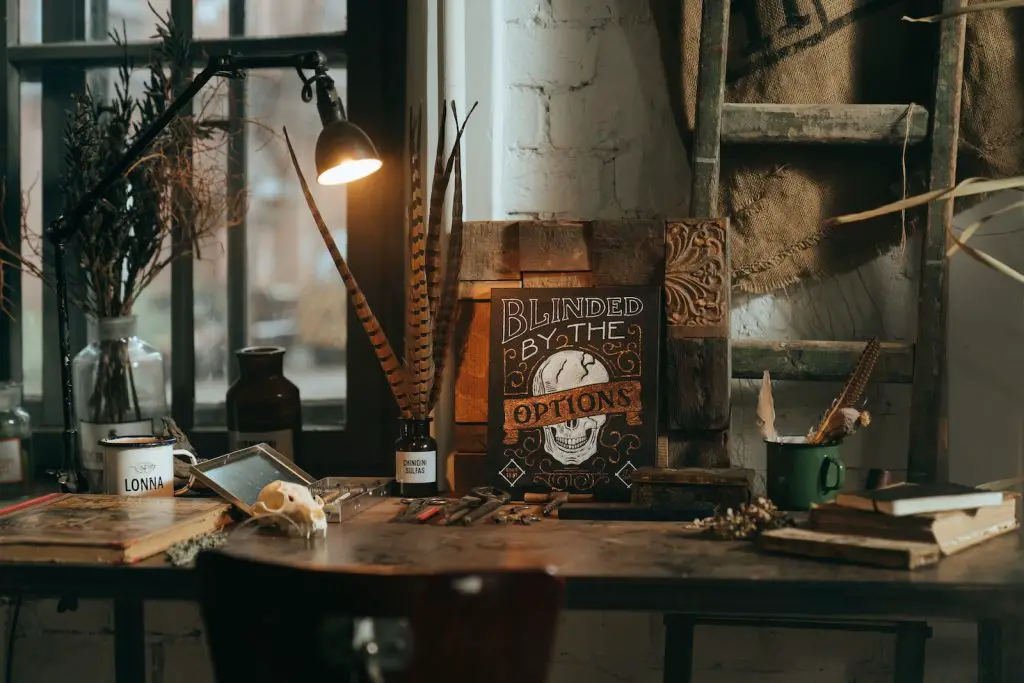 Skull still life photography is getting popular day by day. Many photographers like skull images and they photoshoot skulls in still life. You may also desire to make skull photographs, but have no exact idea. Here are the best ideas of how to take skull still life photography. 
Create a mysterious atmosphere using smoke or any ghostly things
 Use a black or gray color background with perfect lighting
Use old books and old tables that make sinister look
Add some extra materials related to the skull. 
Still life flower photography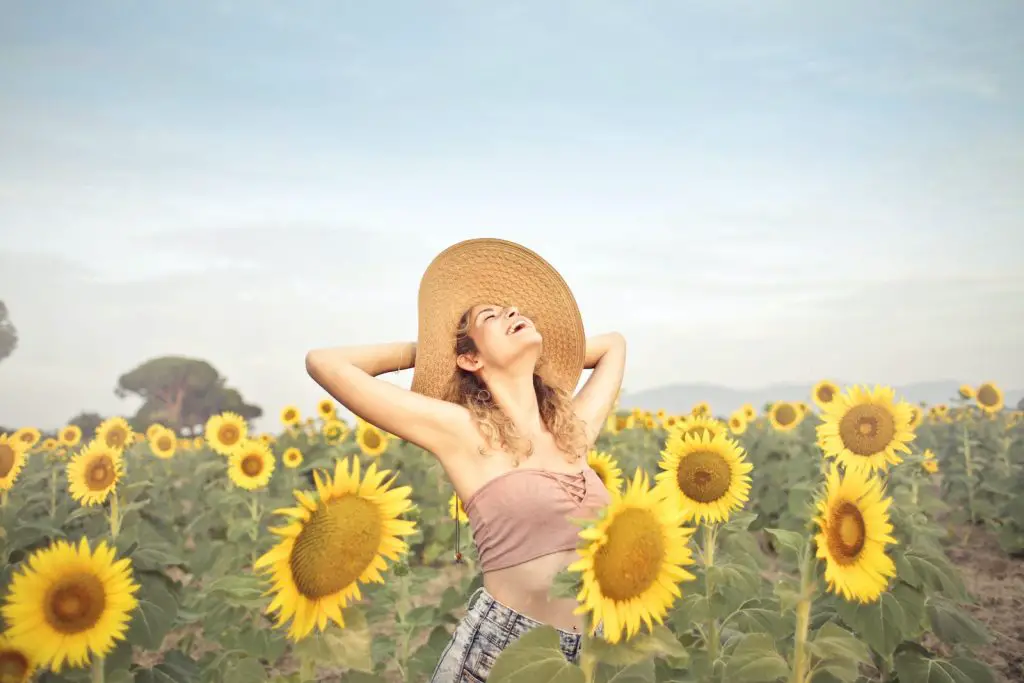 Flowers are a fantastic subject of still life photography because they can tell a good story for any purpose. You can make still life flower photography if you just have a camera and some home equipment.
Here are some tips for making still life flower photos: 
Choose a single flower or a bunch of flowers.
Use a flowerpot to make the perfect arrangement.
Use a simple colored table or tripod as background.
Include Drawings in Your Photographs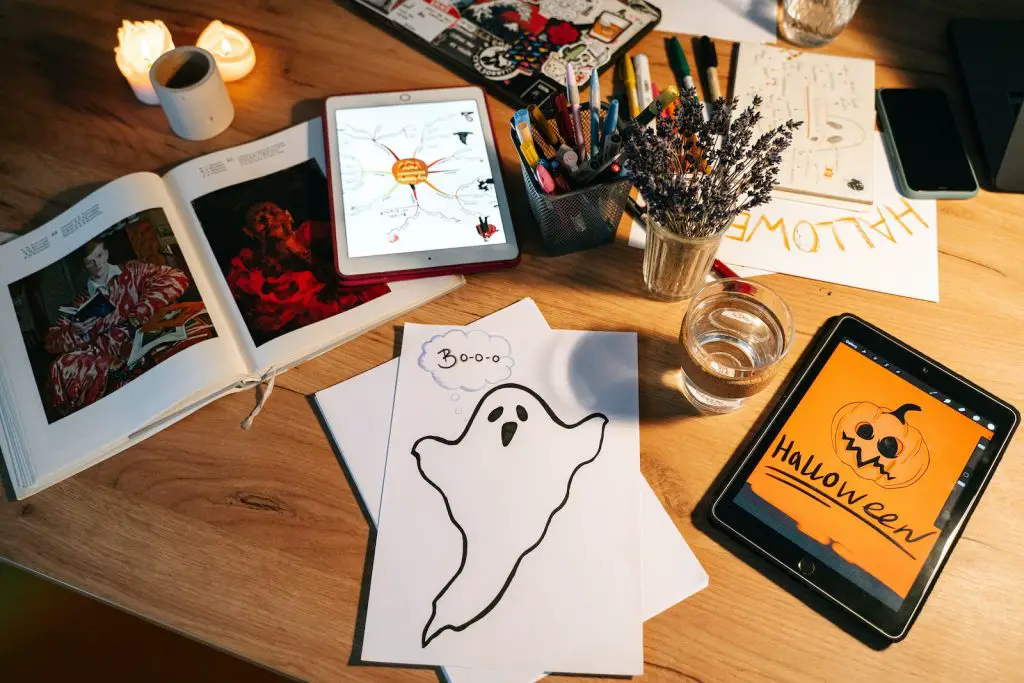 Drawings in the photo frame can give a good fraternity to your still life images. In this context, you can utilize sidewalk chalk photography ideas. Because it has vast photographic views that can help you broaden your still life photoshoot concept. To include drawings in your photographs:
You can use chalk drawings as background. 
Or add some drawn things to your hero object. 
Coffee still life photography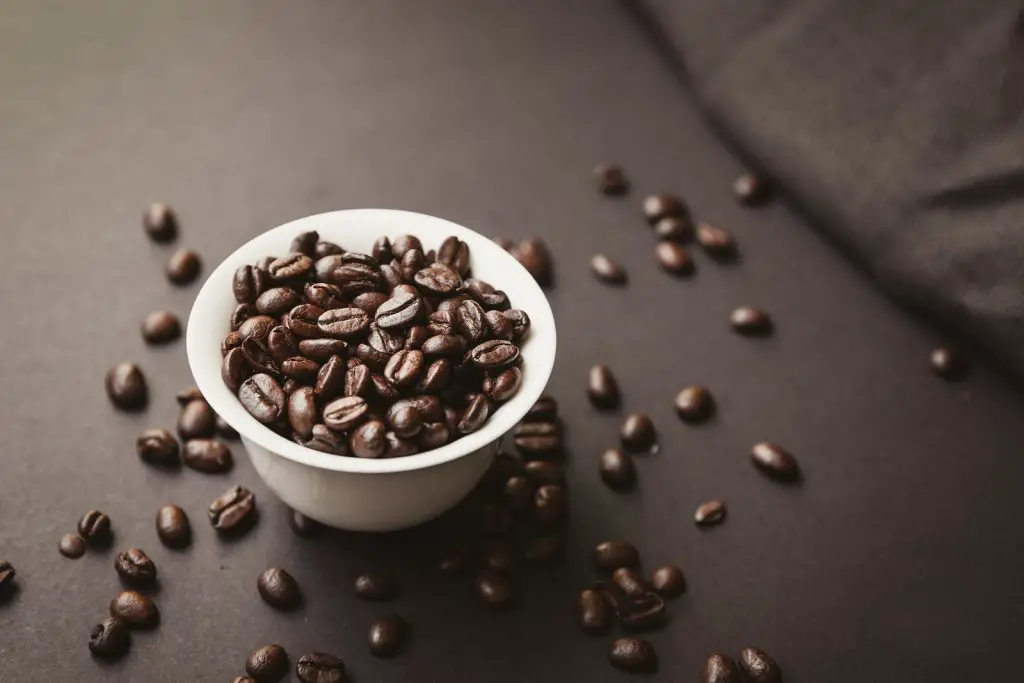 Coffee photography is one of the most attractive ideas in still life photoshoots. It encompasses fantastic photographic concepts that you can capture coffee shoots in various ways using your latest and creative thoughts. Here are some still life coffee photography ideas that you can utilize: 
Include breakfast or afternoon snacks to the coffee.
Use coffee smoke to make fascination.
Make coffee art such as latte, cappuccino, etc. 
Add a book or magazine to create an aesthetic view. 
Travel Photo still photography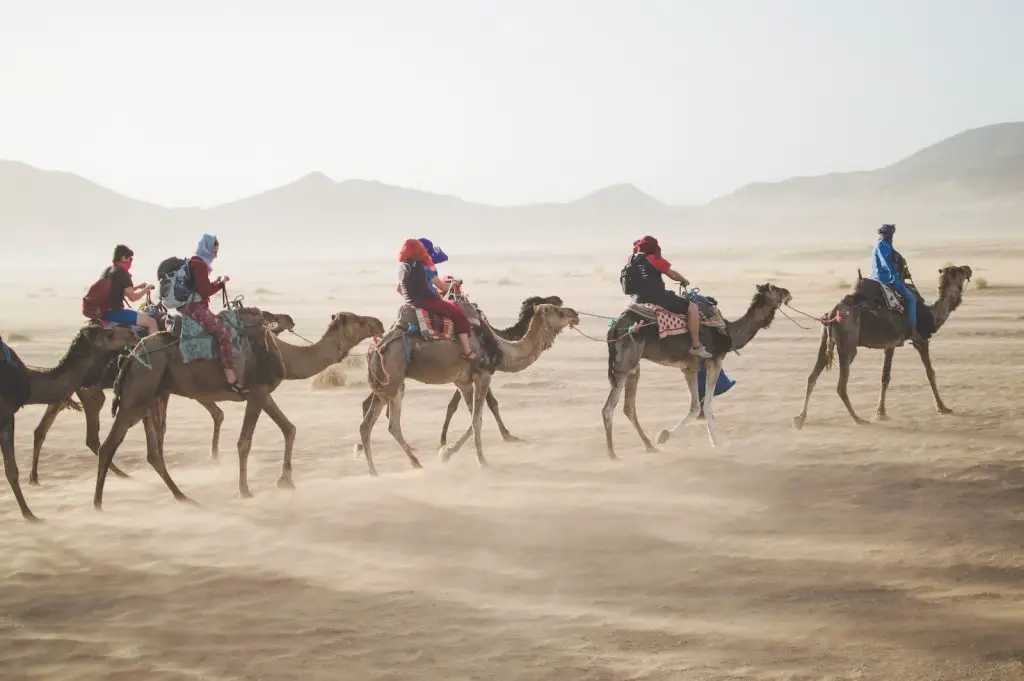 Travel theme photography can enrich your still life snapshot ideas. You can take various still life shots utilizing travel photography ideas including indoor and outside views. Also, you can capture some pre-journey photos highlighting your travel props or location. Here are some ideas that you can follow:
You can design a pre-travel image frame arranging, your travel bag, sunglass, hand-watch, smartphone, notebook, camera, passport, etc. 
Also, you can capture various still life travel photos during the whole journey. 
Freeze the moment photography
Freeze the moment photography is a famous genre in still life. You can get diverse materials and ideas to capture this type of still life shot. There are several inanimate objects like flowers, fruits, water, tea, and more things that are useful for freeze motion photography. 
Here are some ideas that help you freeze a moment in your still life photos:
Focus on the subject
Fasten your shutter speed as possible
Increase the ISO
Get into photoshoot
Choose Nature Elements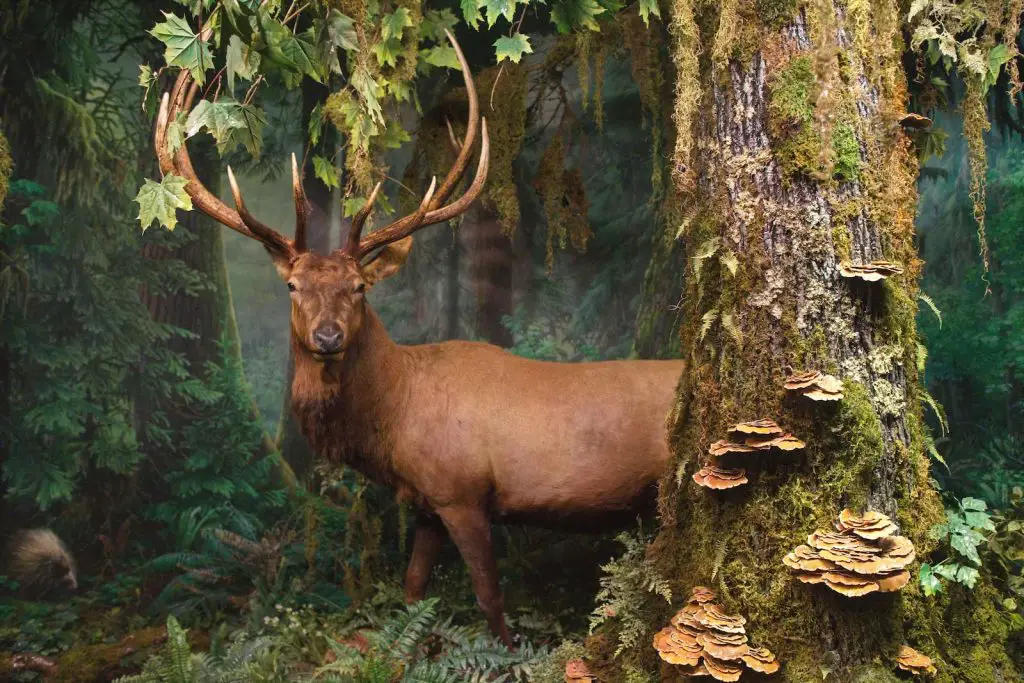 Nature elements are useful to increase your still life image appearances. You can use them as sub-ingredients with the main object. It will create an eye-catching view of your still life pictures. There are some common natural elements that you can use:
Flowers
Plant leaves
Fruits
Stones and rocks 
Food still photography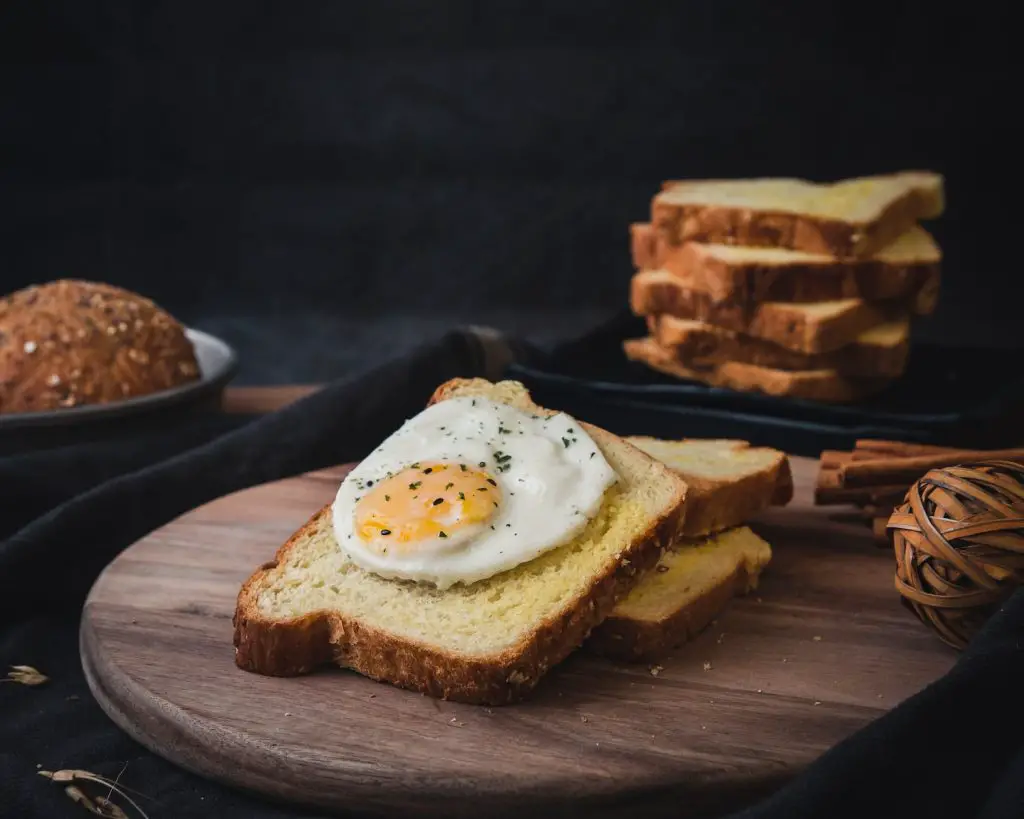 Food and beverage are the most popular for still life image making. Even it's become a famous trend among people to capture food photos whether they go to restaurants or make it homemade. You can use several types of food for your still life photography such as:
 fast food (burger, Pizza, french fry, etc.), 
fruits (orange, apple, grape), 
beverage (like milk, cold drinks, beer, juice, etc.). 
Stationery & Art Materials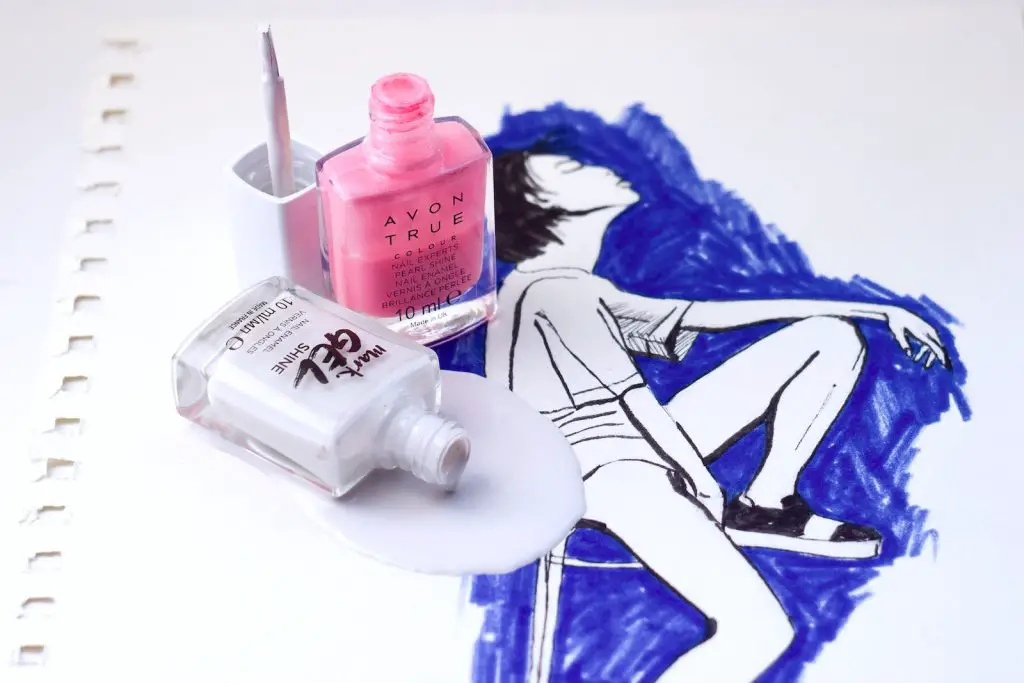 Stationary and art products are useful to create heart-touching still life photographs. You can create several astonishing frames accommodating various stationary items or art materials such as:
books, pens, pencils, 
art papers, graphite sticks, 
Origami or colored paper craft 
Makeup Concept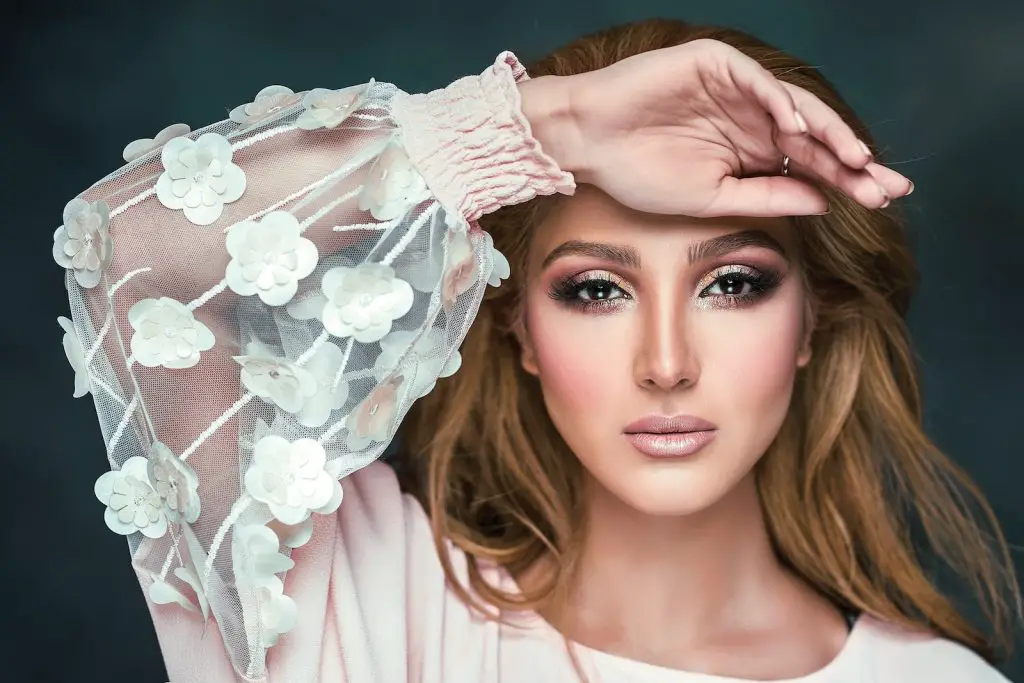 Makeup and cosmetics always look smooth and beautiful. Women are especially fond of makeup and they love images on it. You can use makeup concepts for still life photograph creation. There are huge of makeup objects that you can use such as Highlighter, concealer, foundation, lip gel, etc. To make a still life—
 You can use a single item with packaging and labeling
Or can mix several items to create an attractive scene. 
Rainy Day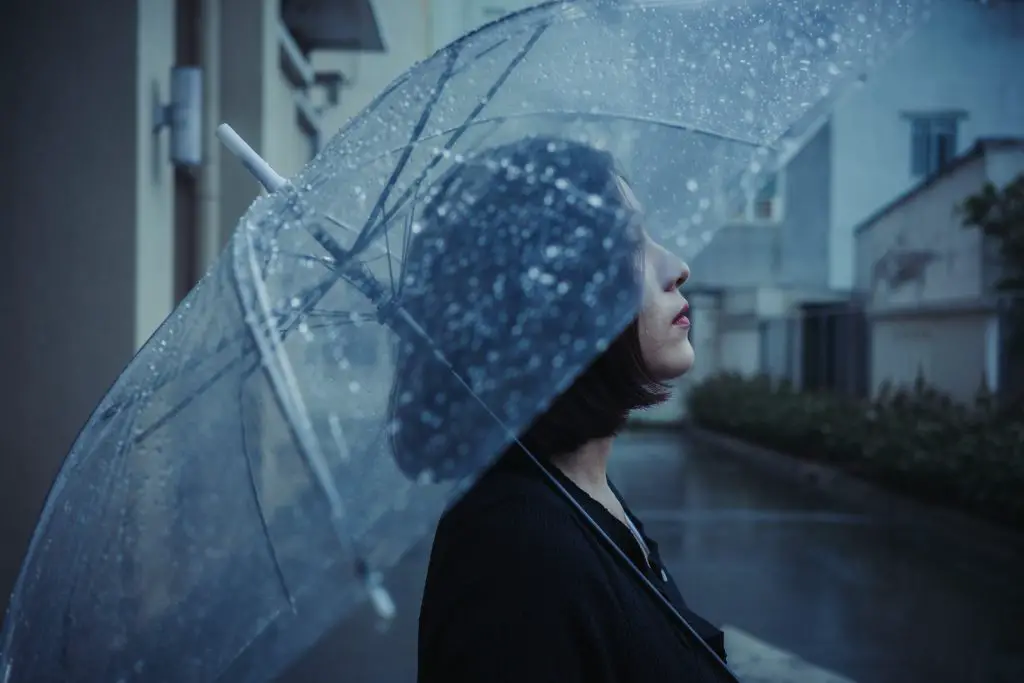 Rainy day photography is special for some still life images. You can make a rainy day session at home using your window or balcony. In this context, mixing up raindrops, coffee cups, flowers or any household objects can create a heavenly scene. Here are some rainy day photograph patterns for you. 
Glass cup of hot smoky coffee near the rainy window.
Rainy day Flowers on the balcony with a glass pot.
Teacup over mirror background window with raindrops. 
Use light modifiers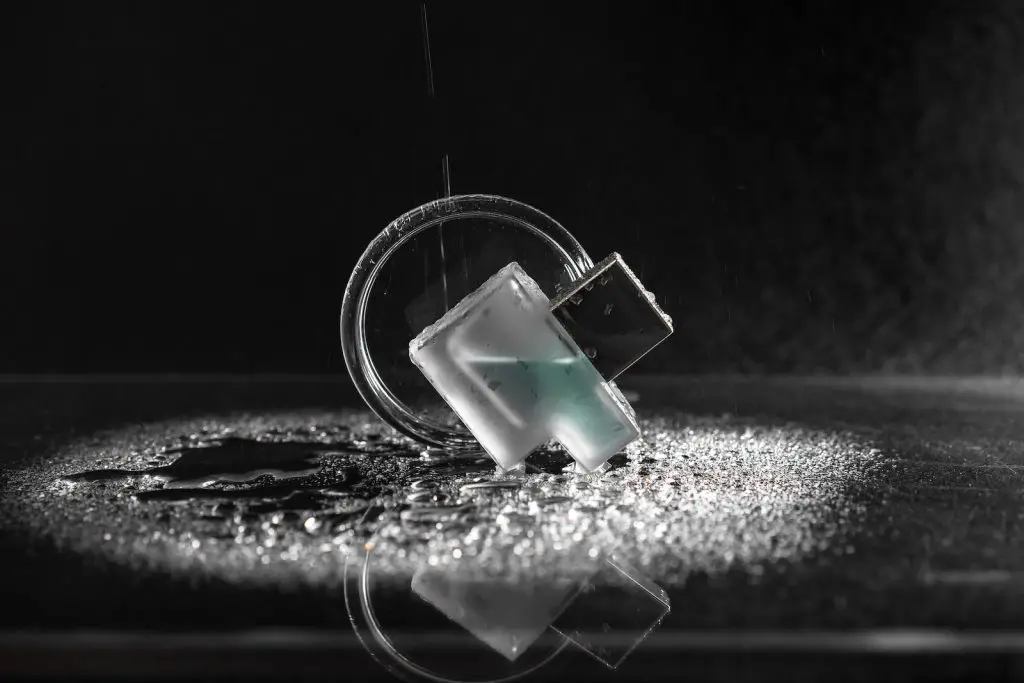 Light modifiers are devices used in lighting improvement for photography. You can use light modifiers both for natural and artificial lighting. It can help you get a particular mood that's important to make a special scene. Here are various light modifiers that you can use, they are: 
Light Shapers
Bouncers, Reflectors, and Absorbers
Diffusers and Filters
Studio Lighting Kits
Things to Keep in Mind About Still Life Photography
Still life encompasses every inanimate object and it sounds easy to make. But to capture successful still life photos you should have a good plan. There are things to Keep in Mind About Still Life Photography. 
Choose a subject that speaks to you.
Get comfortable with lighting.
Use a nice tripod and work your Angles.
Use the right background.
Enhance your eye for still life Scenes.
FAQs
What makes a good still life photograph?
To make a good still life photograph firstly you should make a plan, then select the right camera, lens, and lighting, arrange the subject perfectly and take shots from different angles.
What are the 2 main types of still life photography?
Still life photography mainly contains two types and they are found still life and created still life.
What is still life example?
Still life contains everything man-made or natural objects such as flowers, fruit, vegetables, fish, drinks, fast food, etc.
How do you light a still life?
It depends on what type of lighting you are using such as natural or artificial lighting. Also, you can add reflectors to make a perfect light.
What is a still image called?
Still image is basically a non-moving photo that includes no video or moving scene.
Conclusion
Still life photography contains vast ideas, and anything from natural to artificial objects can be the hero subject of this photographic genre. But it's such complex for new photographers. This article provided you with the ideas and tips for still life photography, from soup to nuts. I hope you got the good tips. So, go forth and conquer.