Looking for indoor photoshoot ideas?
Here's your deal. When you look for an indoor photoshoot, you need to have some creative ideas that would spice up the whole photography scenario. Indoor photoshoot ideas require some innovative positions, places, and gestures to improve your overall photoshoot.
Here are some of the ideas you might find interesting! 
What Is an Indoor Photoshoot?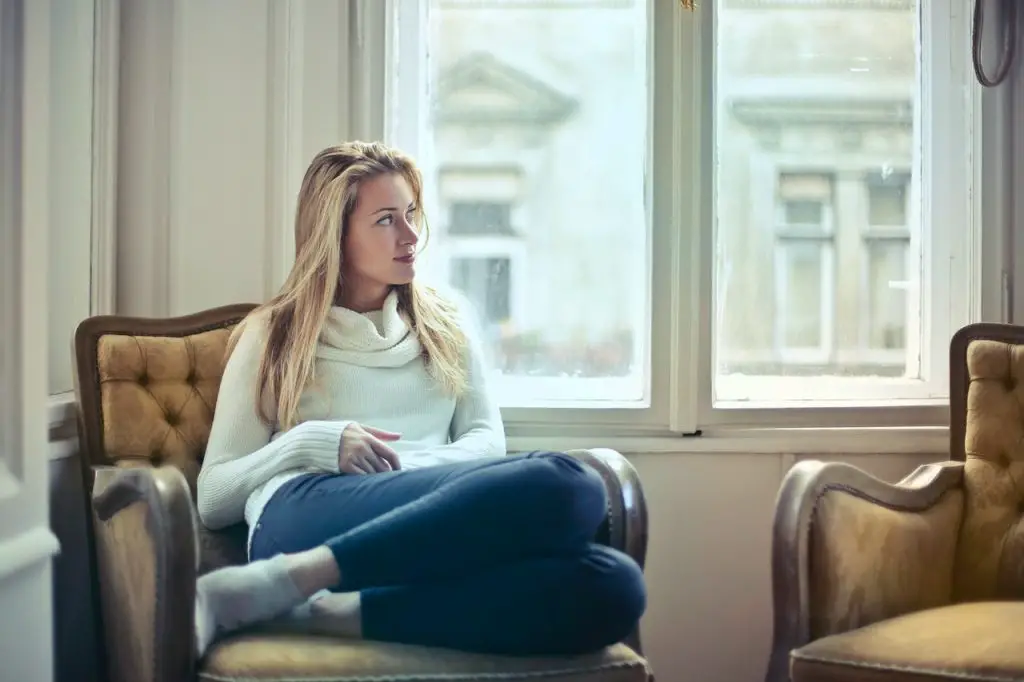 Simply, when you photoshoot inside a structure, building, or photo studio with adequate lighting. These are the best examples of indoor photoshoots. Other indoor areas are storage rooms, bedrooms, coffee shops, museums, and more.
How Do You Shoot Indoor Pictures?
"The most important factor for indoor photography while shooting inside a building and structure is the adequate lighting."
First of all, you need to know that indoor photography isn't only dependent on the camera and equipment. The first thing to consider when shooting inside a building is to have adequate lighting.
If the photoshoot place has low lighting, you need to consider having a soft light lens and know the requirement of artificial lighting. Use a tripod for seamless photography.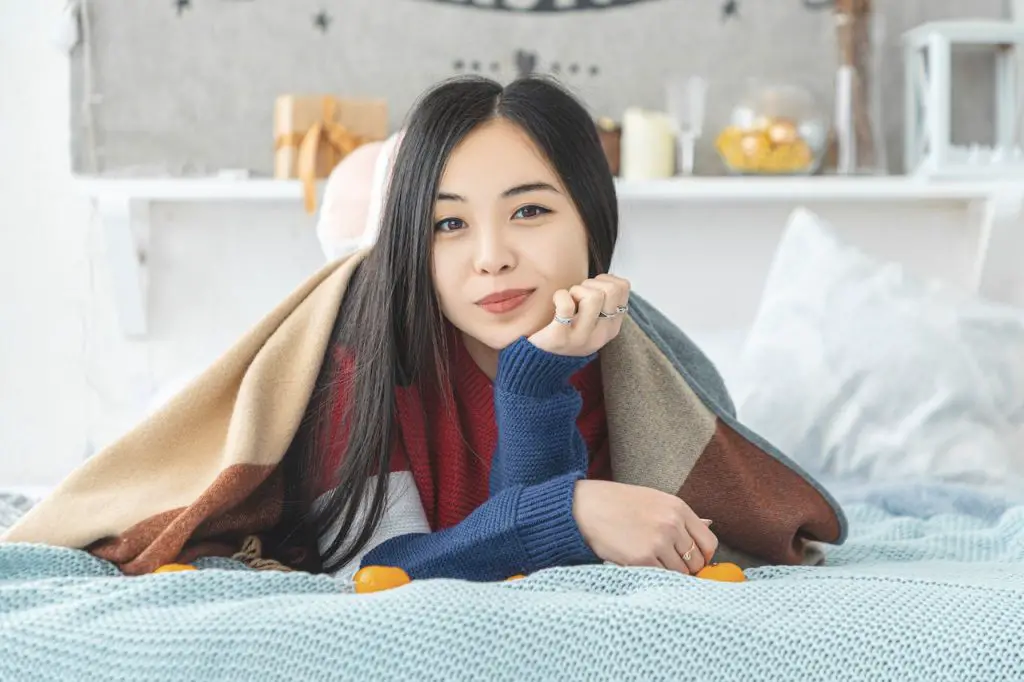 So, here are some of the essential ones to take note on an indoor photoshoot
Shutter Speed– in a low-light situation, go below 1/100
ISO– This shouldn't be set too high, so your images won't come out grainy
Light modifiers, Flash, and LED– Off-camera FlashFlash helps a lot, but you can use Flash with softbox when taking portrait shots.
Tripod- This equipment is helpful for interior design, but your subject needs to stand still for a few seconds
Creative Indoor Photoshoot Ideas That Will Take Your Innovation Next Level
Indoor photoshoot requires some ideas that you may find challenging. Here are some of the best creative indoor photoshoot ideas that would help you find the right choice for an indoor photoshoot.
Lifestyle Photoshoot at Home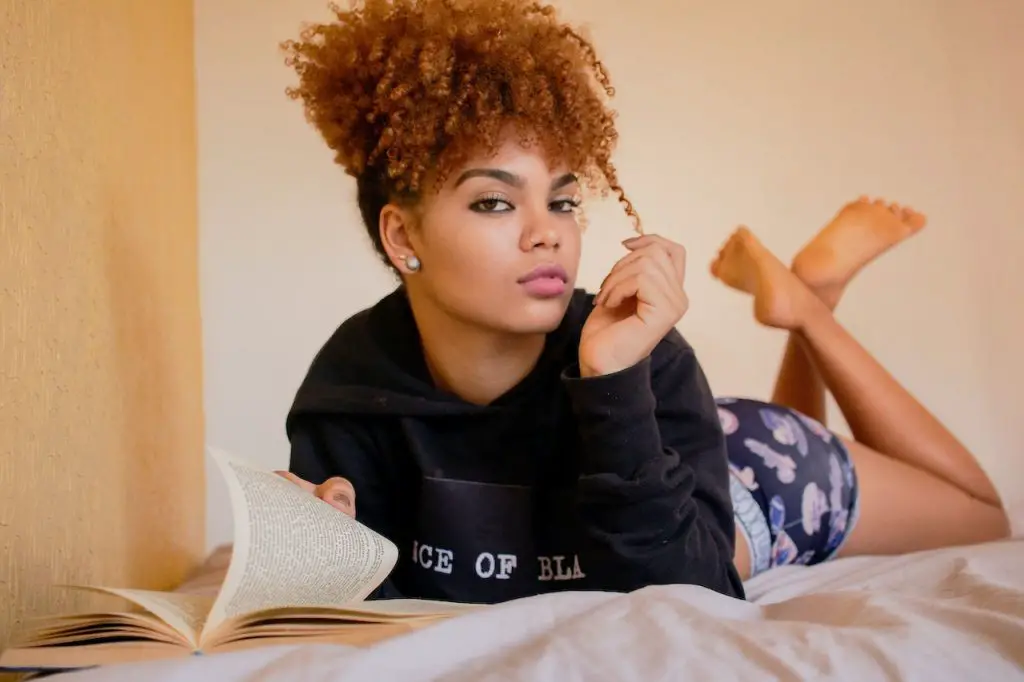 A lifestyle photoshoot includes the daily activities in your home. A lifestyle photoshoot makes your photo more attractive and eye-catching. As the daily activities are at the center of this photoshoot, there's no reason it won't be your next project for an indoor photoshoot.
While taking lifestyle snapshots, consider taking group shots
Daily activities makes your photoshoot more lively
Pro Tip: Capture your everyday lifestyle activity because it is one of the best and easy ideas for indoor photoshoots.
Close Up Portrait Photography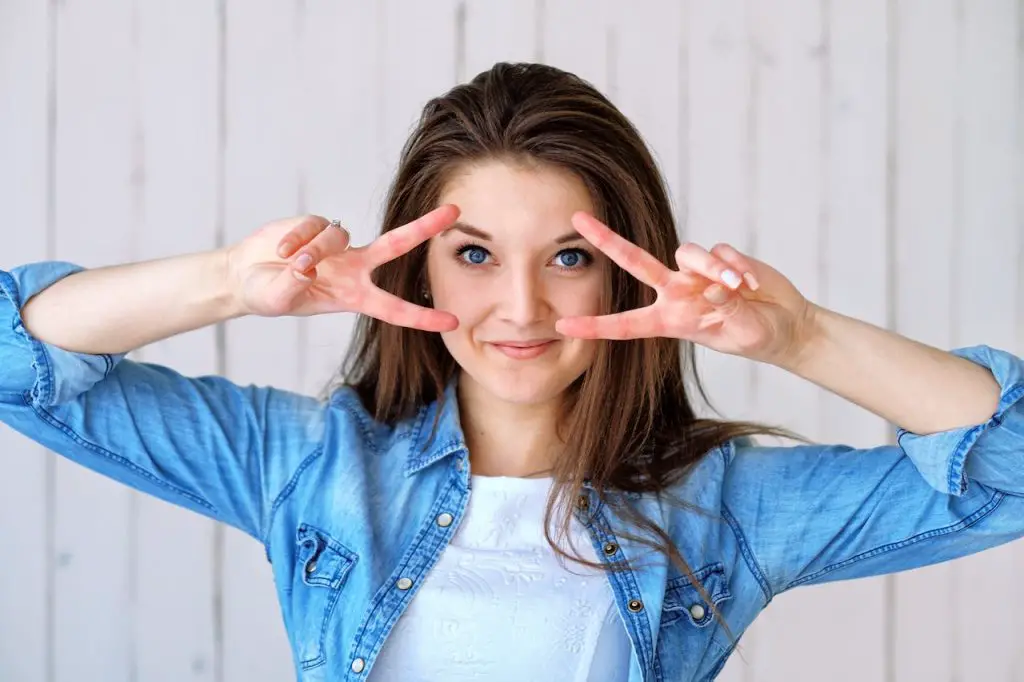 The close-up portrait is the most well-known photography type. Take close shots of objects that highlight your home. Moreover, you can take close shots of the person or pet to make your photograph colorful. Take a look at the requirements of the close-up shot
When taking close shots, make sure the camera is set to macro mode
Close shots need to be accurate, so choose the perfect macro lens
Prefer Natural Make-Up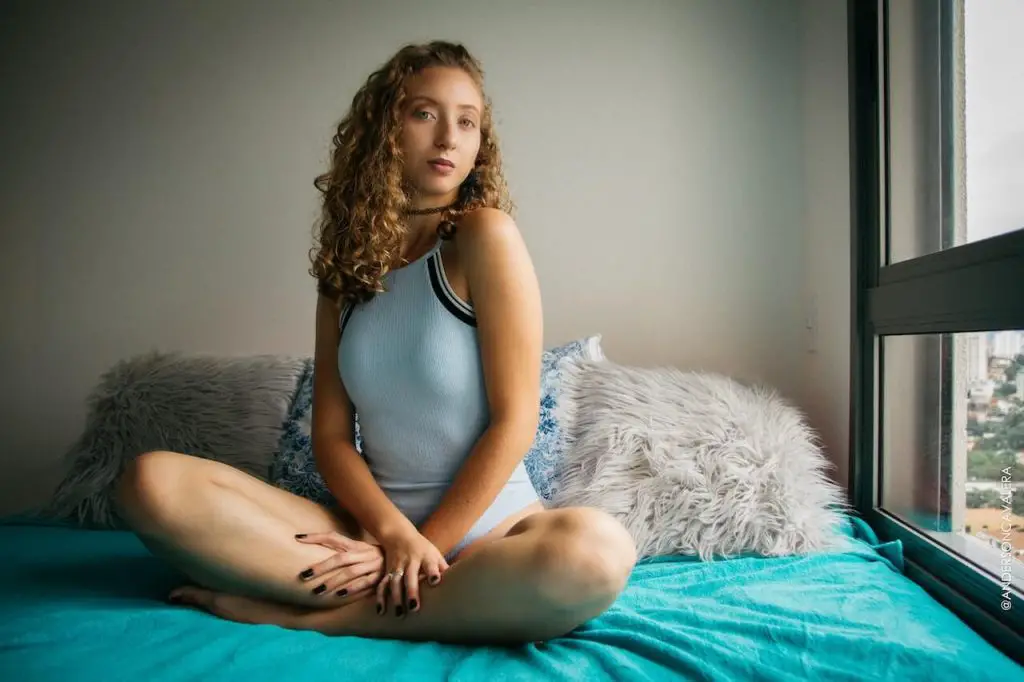 For indoor photography, natural make-up is enough to bloom your images. You don't need to shoot models stylishly; also, consider shooting models as accurate as they are. Tell the models to stay simple while not wearing make-up, if possible, with messy hair.
While stylish make-up provides an artistic look, natural make-up provides a decent look.
While shooting models, tell them to stay natural
Pro Tip: People love to see natural looks, so try these indoor photoshoot ideas for females.
Keep Smile Wide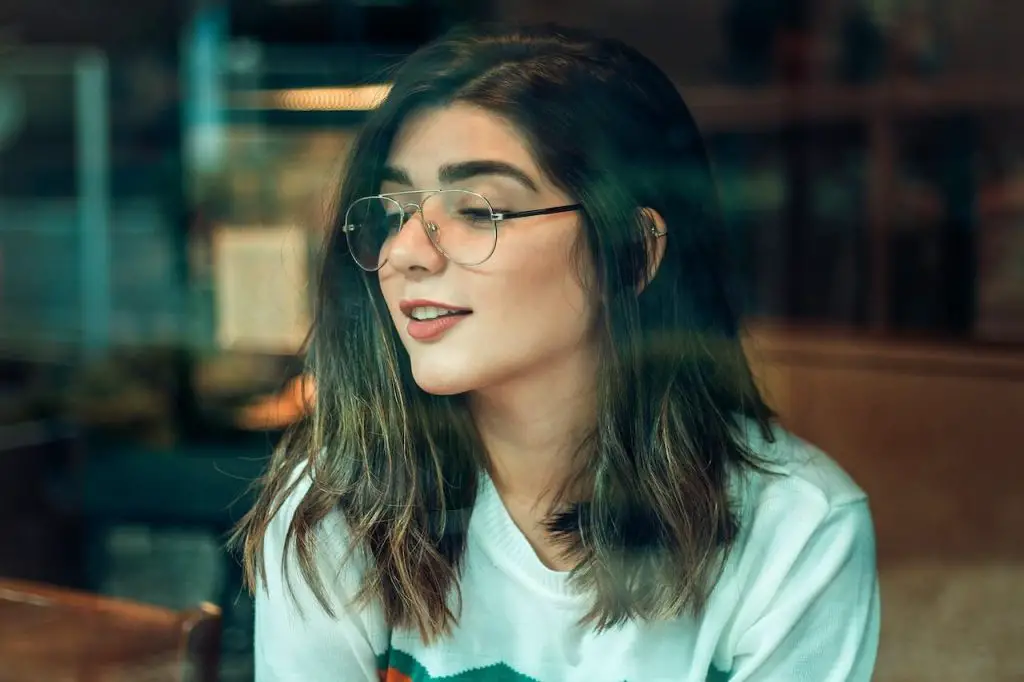 Smiling makes your images more beautiful. Whether you take photos outdoor or indoors, your smile makes the whole imagery more accurate. You need to take a shot with an open smile so that the entire image doesn't look dull and gloomy.
Don't smile too much, make your smile look natural
Smile at any fun event and capture the moment with your camera
Sad Girl Portrait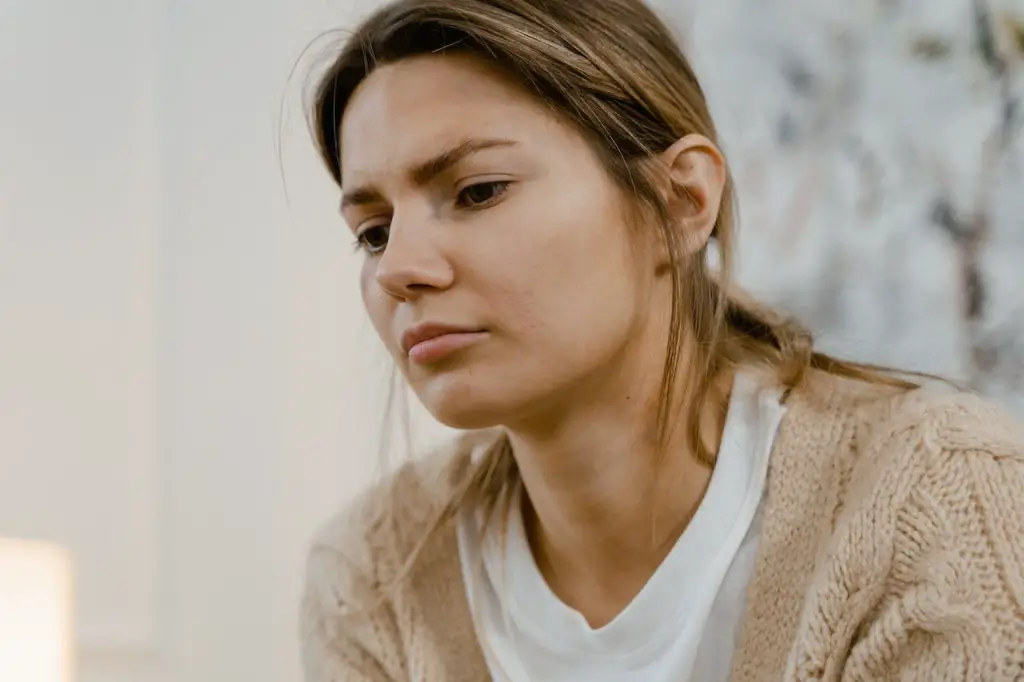 Different emotion expresses images differently. The sad feeling often provides different vibes to your pictures. Moreover, we all have painful parts in our life, so you can also snap this part in the image. This kind of image can be snapped in sad portrait photos.
Sad emotion may look unsettling but with a proper shot it looks decent
Sad portrait looks painful but ultimately makes your photoshoot stylish
Mirror Photography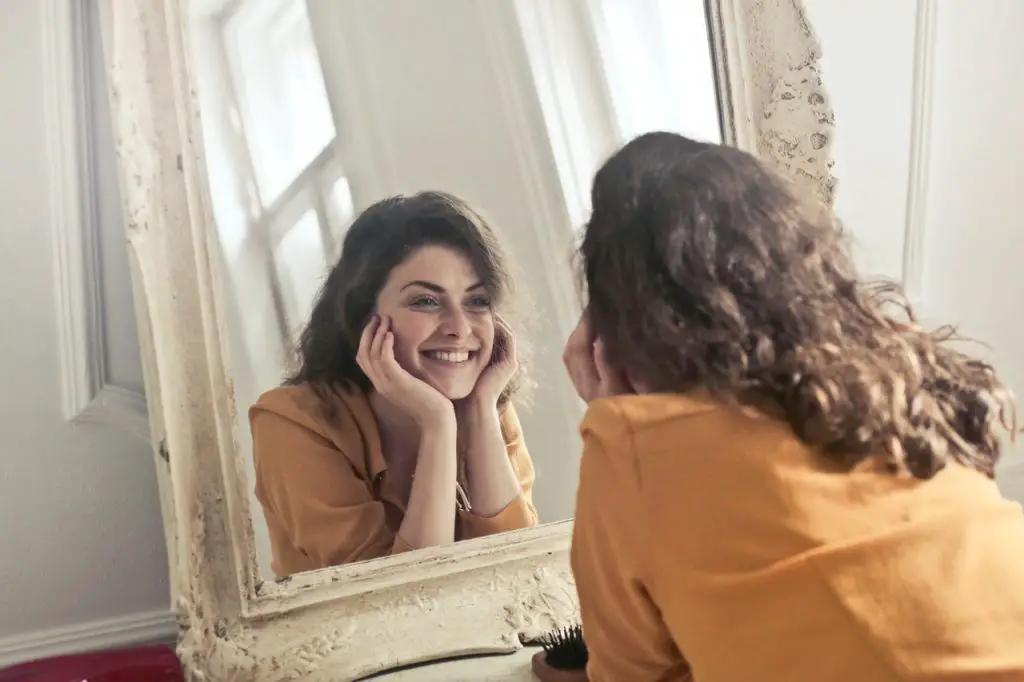 These images are perfect for trendy product pictures while using a longer lens and fast aperture for the best result. Set the background to the distance and onto the mirror, and make sure you light them from both sides. Use side lighting for stronger light.
Mirror photography requires a proper lens and fast aperture for the best result
There are lots of mirror tricks to make your indoor photography perfect
Black and White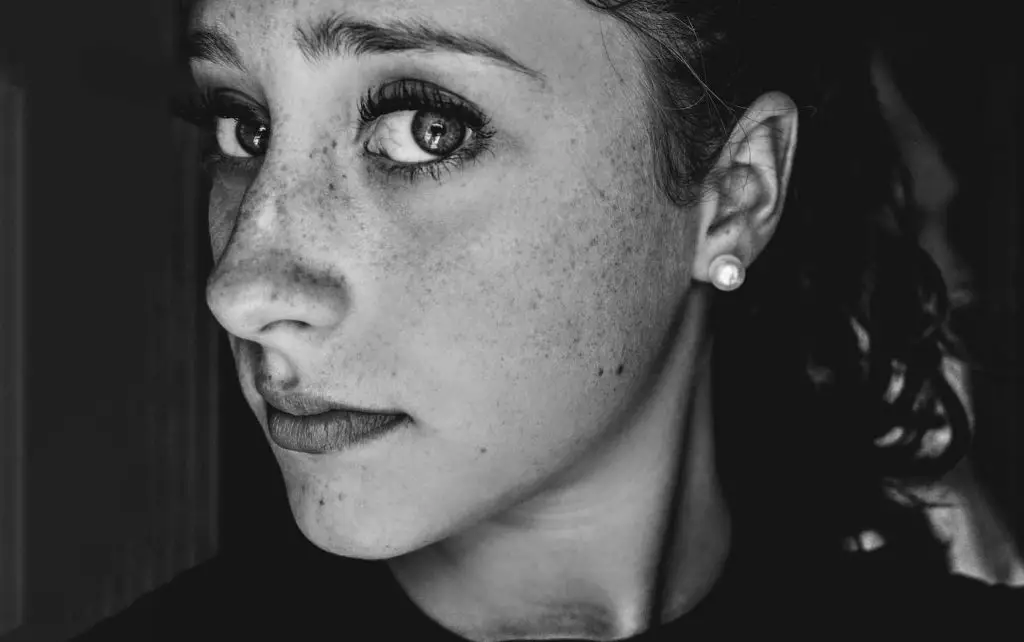 Black and white photography is the best way to show the loneliness of a model to express the sadness and black backdrop; moreover, the white color makes us empathize with them. Black and white photograph requires high contrast, a small aperture, and low ISO for your camera.
Black and white is also called monochrome photography and provides natural gray colors
Make sure the background of this photography is set to solid color 
Took Bokeh Photograph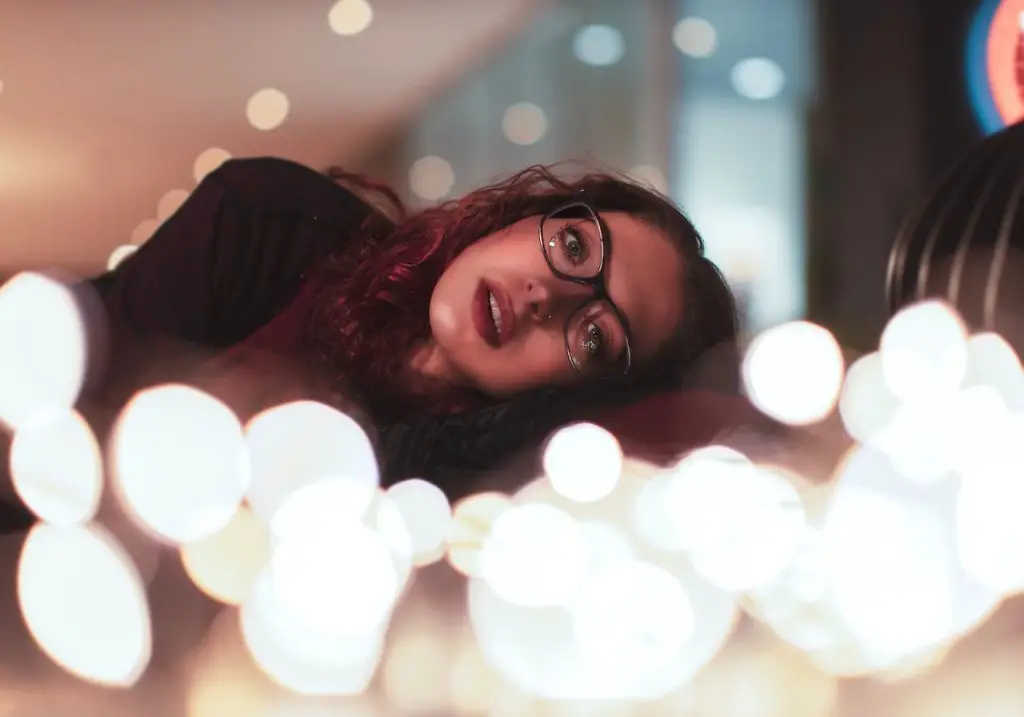 Bokeh is one of the famous and widely-known photography techniques. Bokeh means "blur," and the word originates from Japan. The bokeh effect generally blurs the subject's background and separates the background. Let's take a look at the requirement of taking indoor bokeh shot
Use a wide aperture lens to get the best bokeh shot
A smaller aperture number provides a larger aperture, so f/1.8 or f/2.8 sizes are ideal
Pro-Tip: Place fairy lights in the background while photo shooting and bring your subject close to the camera; this will light up your bokeh photography.
Get Bubbly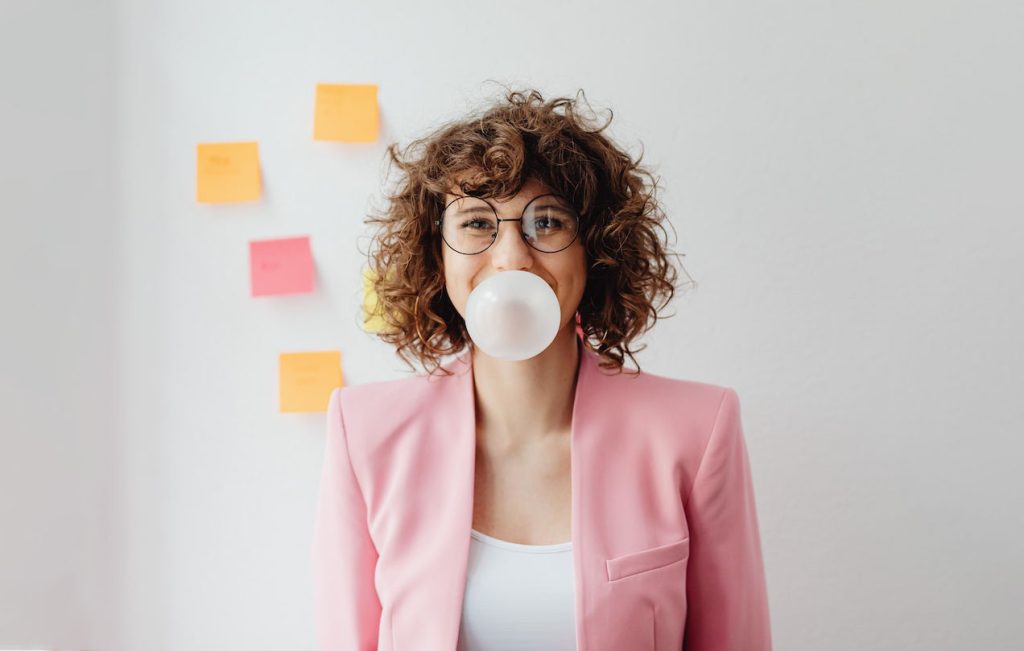 You need to capture your joyful, bold, and happy moments in every photo differently. The thing is, you need to become delighted. Bubbles or foamy substances in your image would make your appearance more delightful.
Make sure bubbles are flying in the colorful lighting
Bubbles are a great way to have nice images
Views from Your Window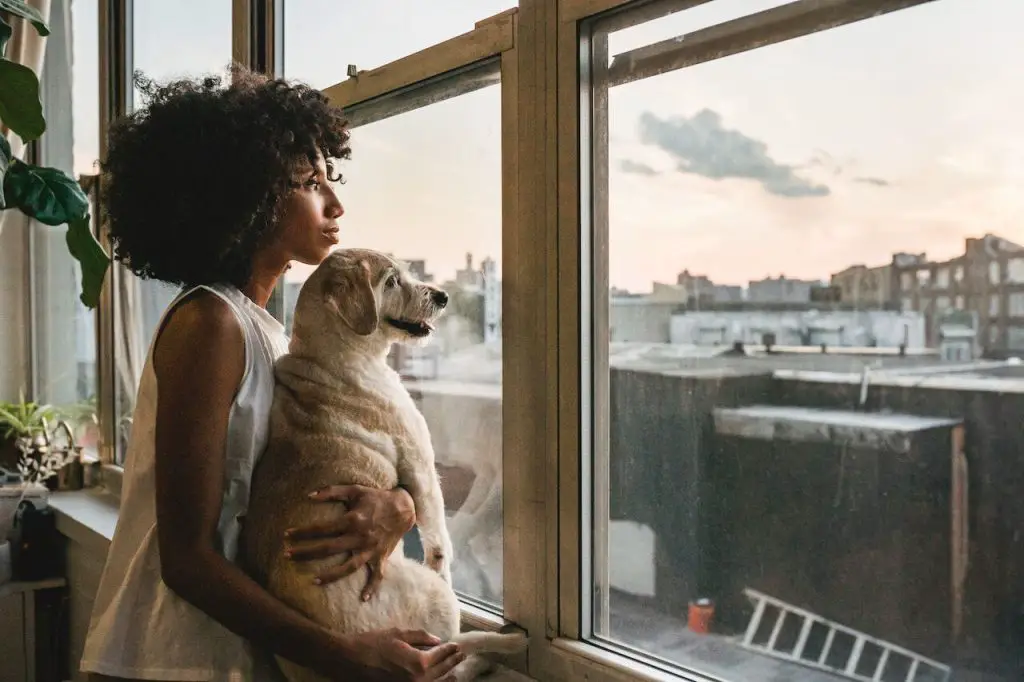 Use the outside view of the window to shoot for your indoor view. Every picture can tell a different story, so take the window shots from your camera. Try taking photos in various conditions to see different results.
Window view needs to be in the midday while sunlight is falling intensely
Window view is a good idea when sunlight is coming through
Photograph Light Spirals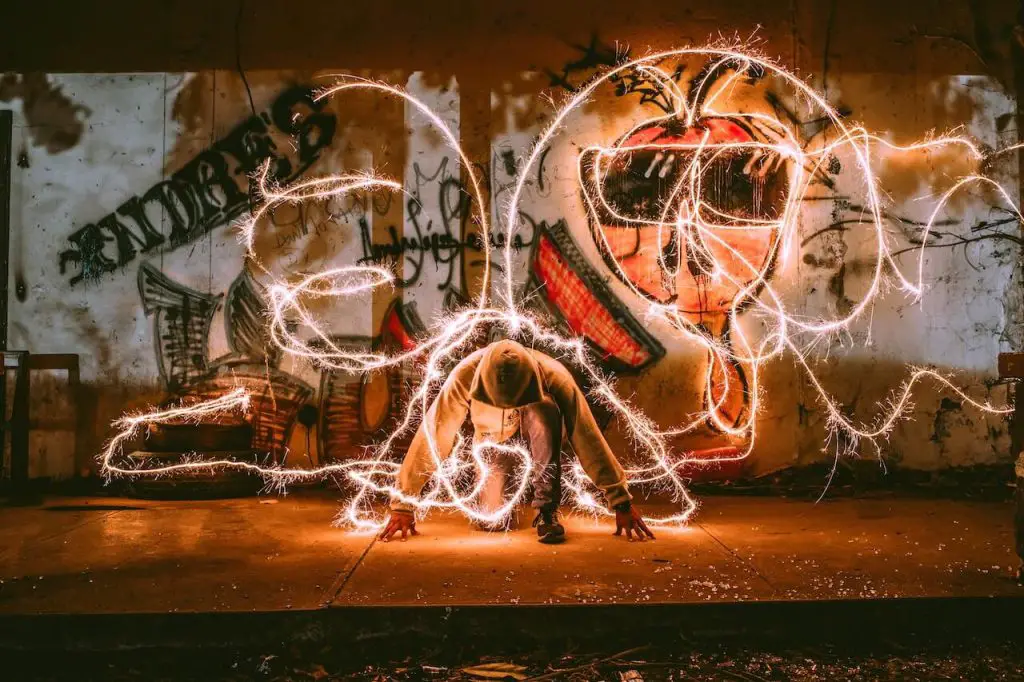 Light spirals are a beautiful setup for your indoor photoshoot. Firstly, you need to place a hanging torch with string to the ceiling, later-
set the widest lens on your handheld camera, and 
set high the tripod. Turn the light on, autofocus on the torch, and the lens to manual focus.
Throw Something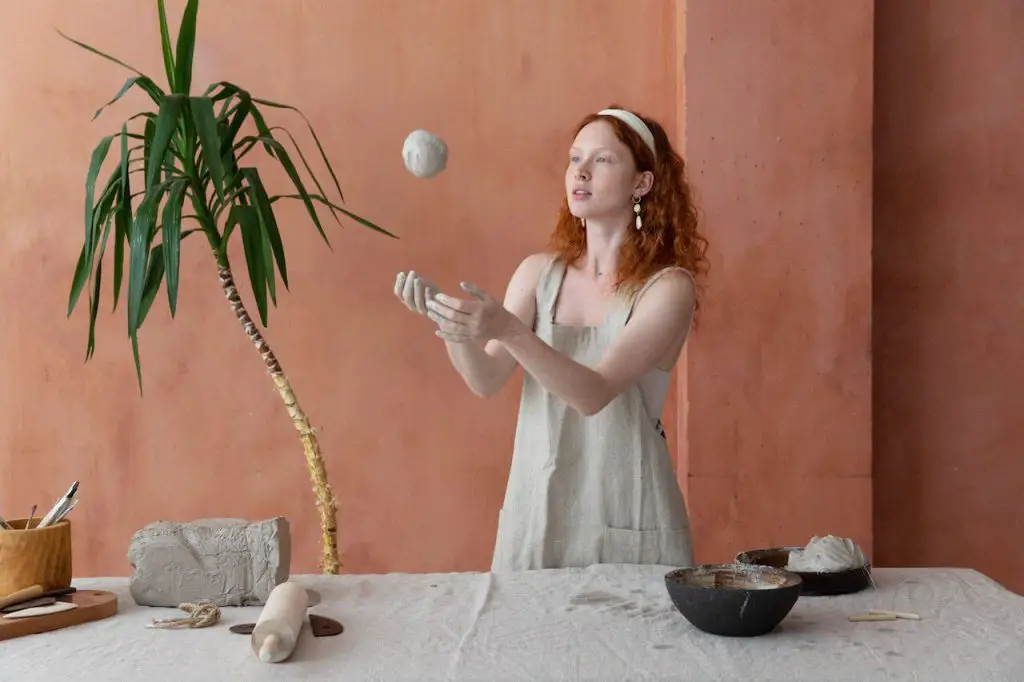 Throwing object is a smart way to capture moments on your camera. Also, it captures some distinct moments that you may never see. Also, remember that you need to set the camera aperture and ISO to a decent level to capture these moments.
While throwing objects make sure it's in the focus of your camera
Carefully set the aperture and ISO 
Photo with Your Pets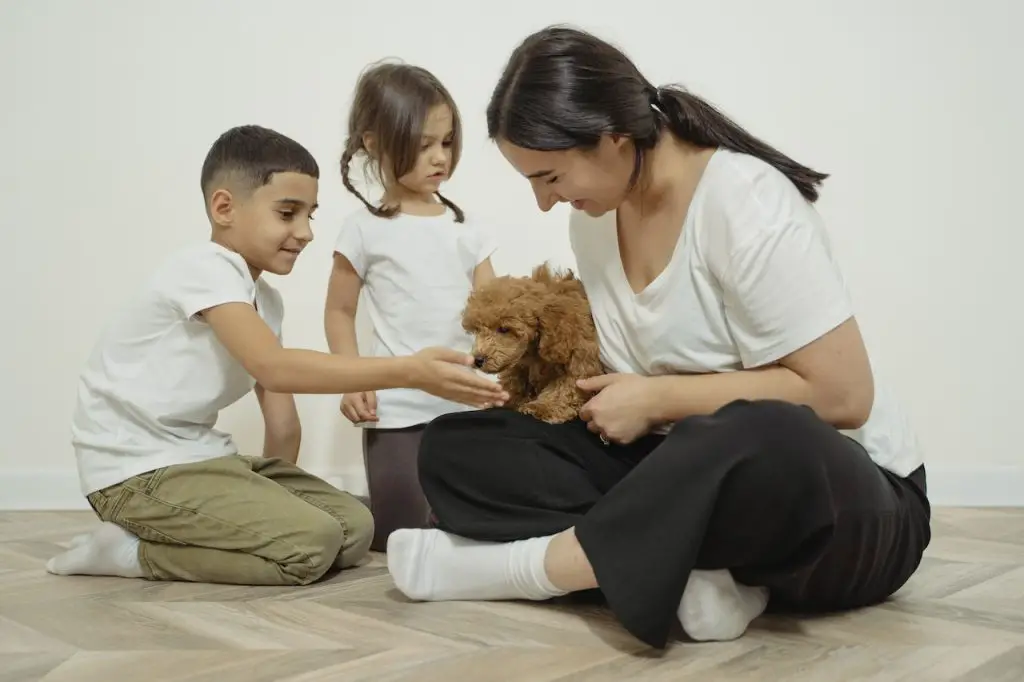 Your pets can be part of your indoor photoshoot. Set your pet against soft light coming through your window and let them stay there. This way, your pet's fur and the rays from the window make the photo more dazzling.
If your pet's fur is brown, you will get more benefits from sunlight
The soft light reflects on the pet's fur and makes the image more attractive
Fruit and Vegetables in Macro Mode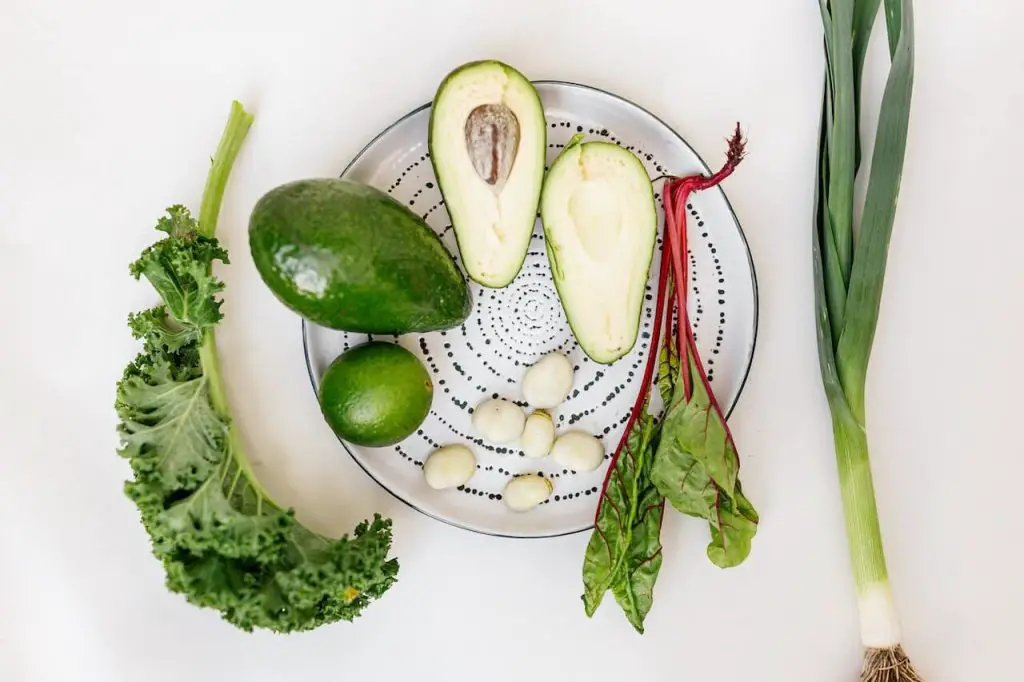 Fruits and veggies are very much interesting for macro photography. These are useful if you want to take a snap of corn kernel, fruits, or mushroom macro shot. Take a look at the requirements below
Requires solid-colored background
Macro lens and tripod
Flashgun or light tent
Play with Shadows! Create Your Reflection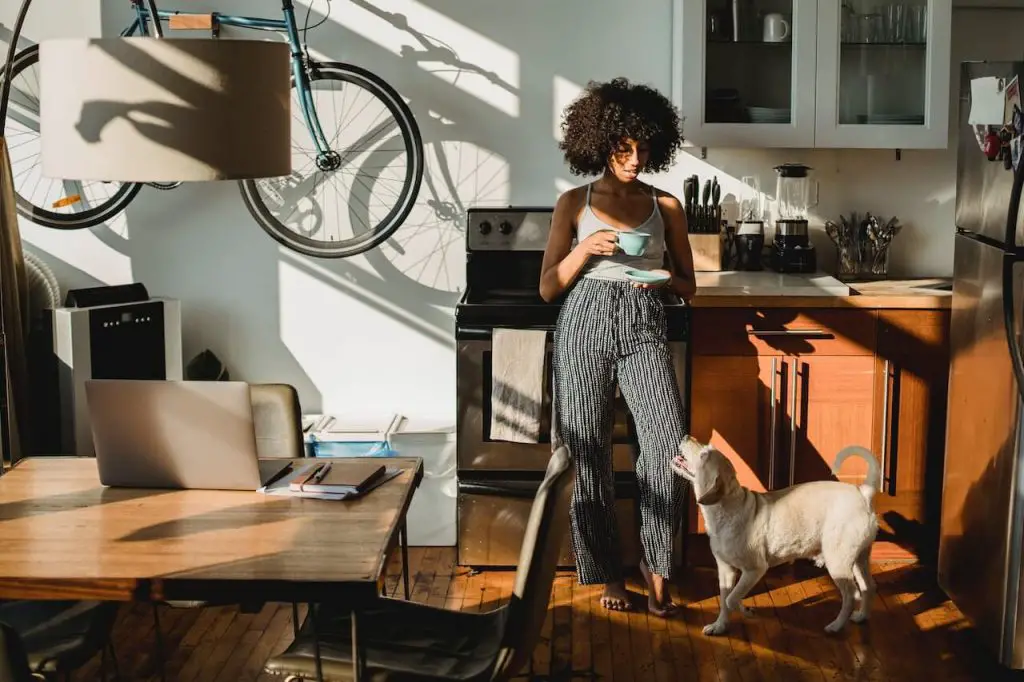 Create a reflection of yourself during the photoshoot. This makes your images unique, and shadow creation makes the whole image more attractive. Let's take a look at the reflection-making process,
Turn your back to the lighting to create your shadow
Take a single shadow shot; group shadows don't look good
Home Photography Ideas for Couples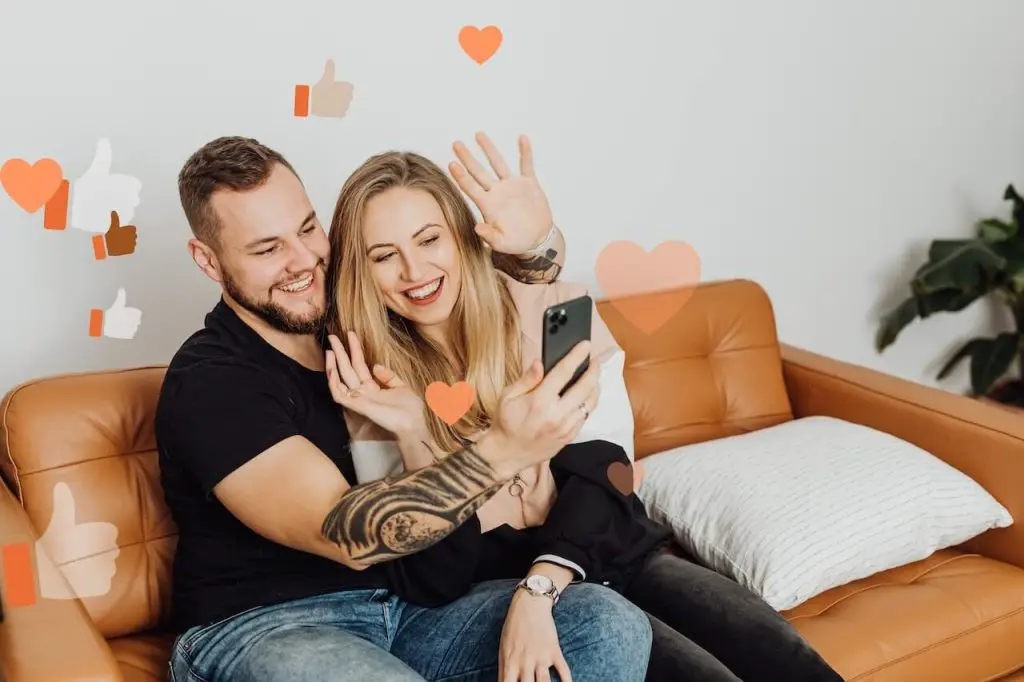 Photography for couples requires some different types of photoshoots. You may capture some unusual moments and take candid photos of couples. Let the couples do something on their own, and you take the shot between their moments.
Couples need to form their own poses for the photoshoot
Take different shots, so you can get the perfect one
Get Creative with Your Bedroom Photoshoot!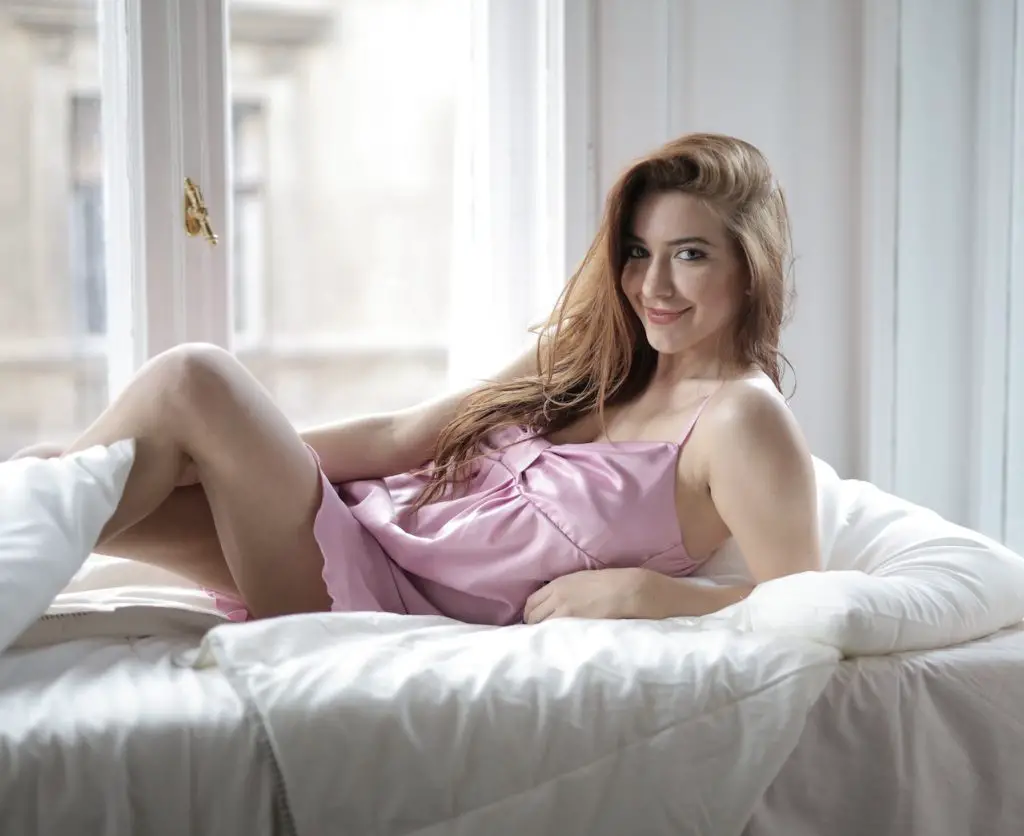 Whether you're a couple or need single photos in your bedroom, you need an excellent capturing ability for the bedroom photoshoot. Your bedroom has a window where lights come through, and the bedroom is well-decorated; you are all ready for a bedroom photo shoot.
Bedroom needs to be well-decorated to make the photoshoot more attractive
Make sure the bedroom has enough lights and window
Flower Photoshoot at Home!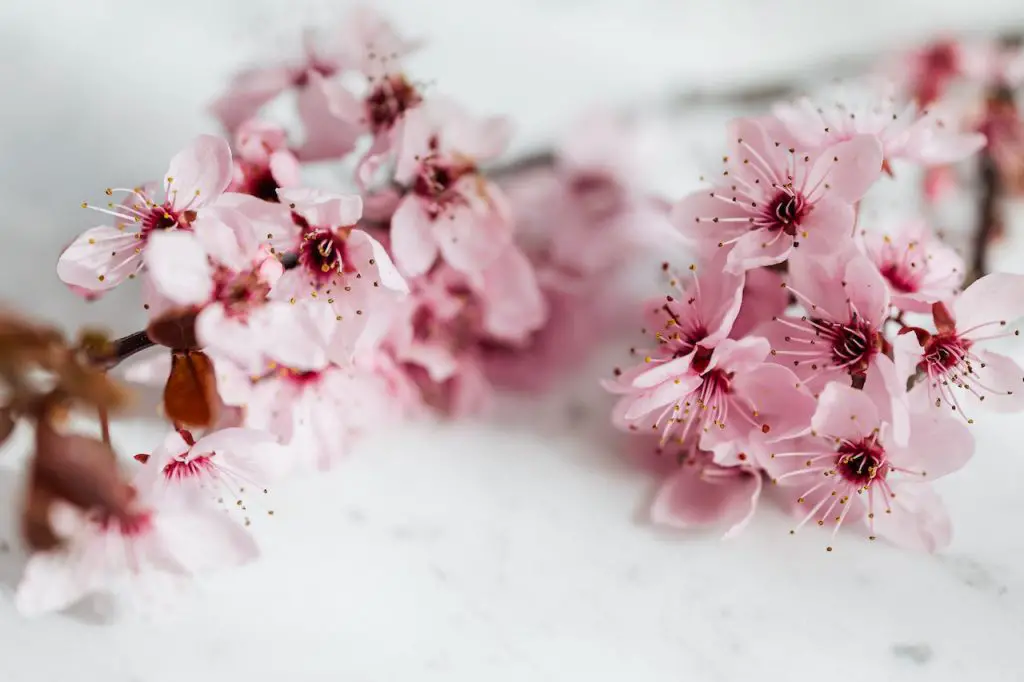 A flower photoshoot can include different scenes and colors. Flowers with different colors will make your photos more attractive. Flowers make your photoshoot more colorful and vibrant.
Keep different colors of flowers to make the scene more vibrant
Colorful and vibrant flowers make the scene bold and attractive
Include Drawings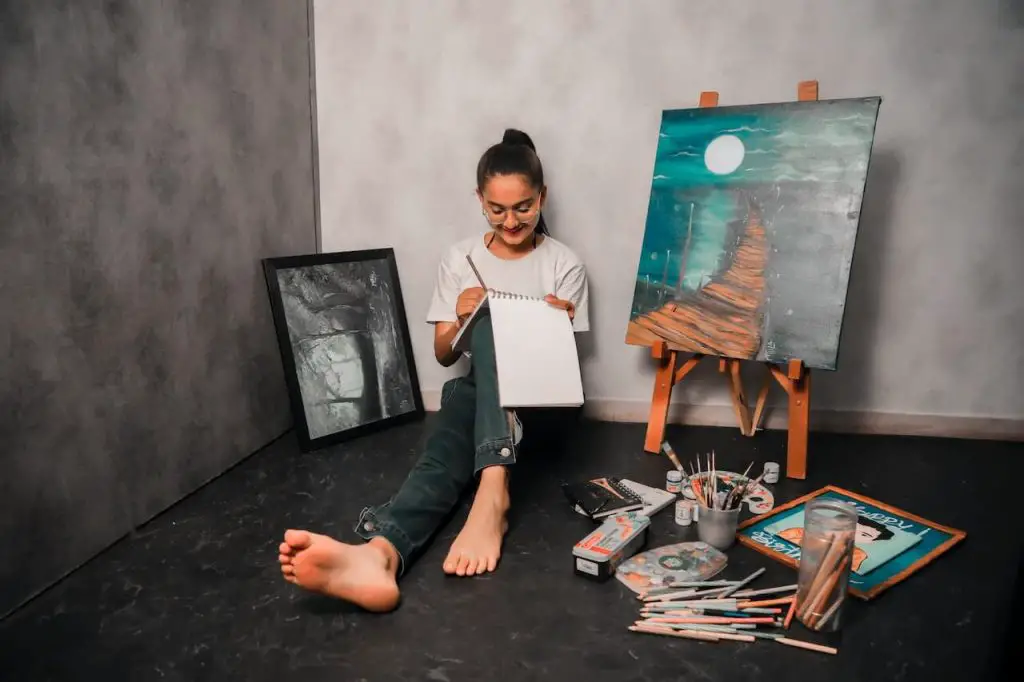 Drawings in your photoshoot will make your photos more interesting. Drawing some smileys or artistic drawings in your photos make your photo shoot more fun and worthy.
Drawings are the most artistic object to include
Drawings may improve your indoor photoshoot  
Indoor Splash Shots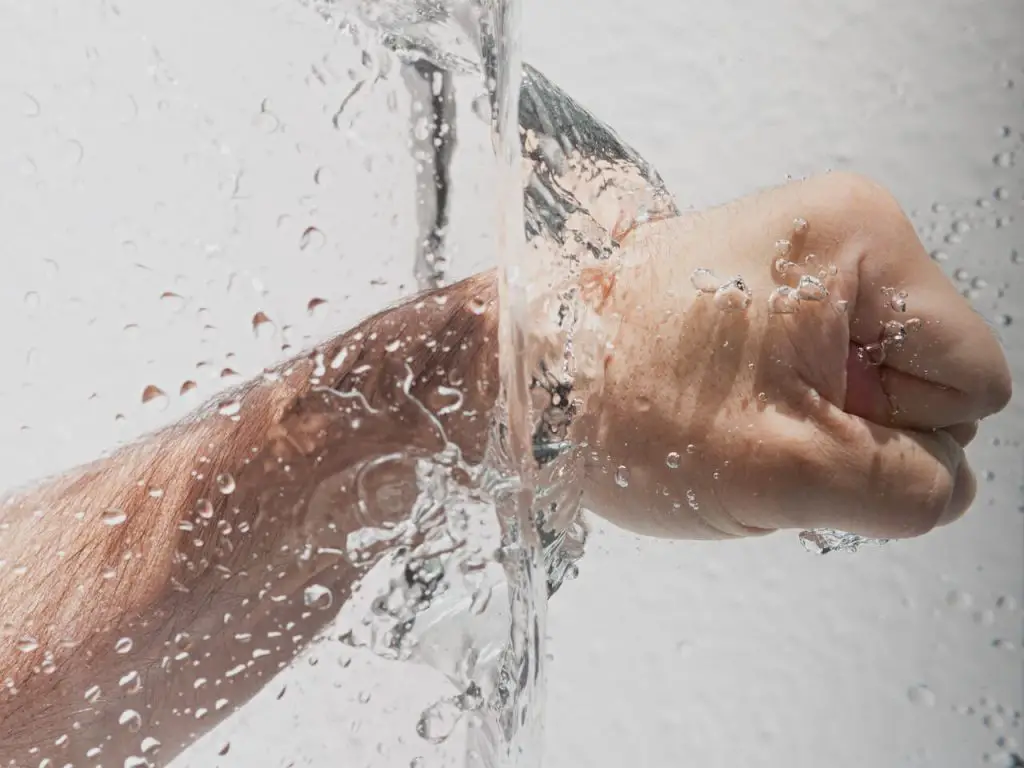 Splash shots are very much popular among photographers. You need a studio strobe or flashgun to get you started. Also, you need a transparent container and interesting objects. Also, mop up the splashed water, so your photo shoots can't get messy. Let's take a look at the requirements below
Fill the container with water and set it against a background
Put the flashgun above the container and set up the camera on a tripod
Operate with the fastest shutter speed that would catch up with the flashgun
The standard shutter speed would be around 1/200s
Drop the object into the container and take shots
 Pro-Tip: You can set the fastest shutter speed if you have a high-speed sync flashgun.
Perfect Family Picture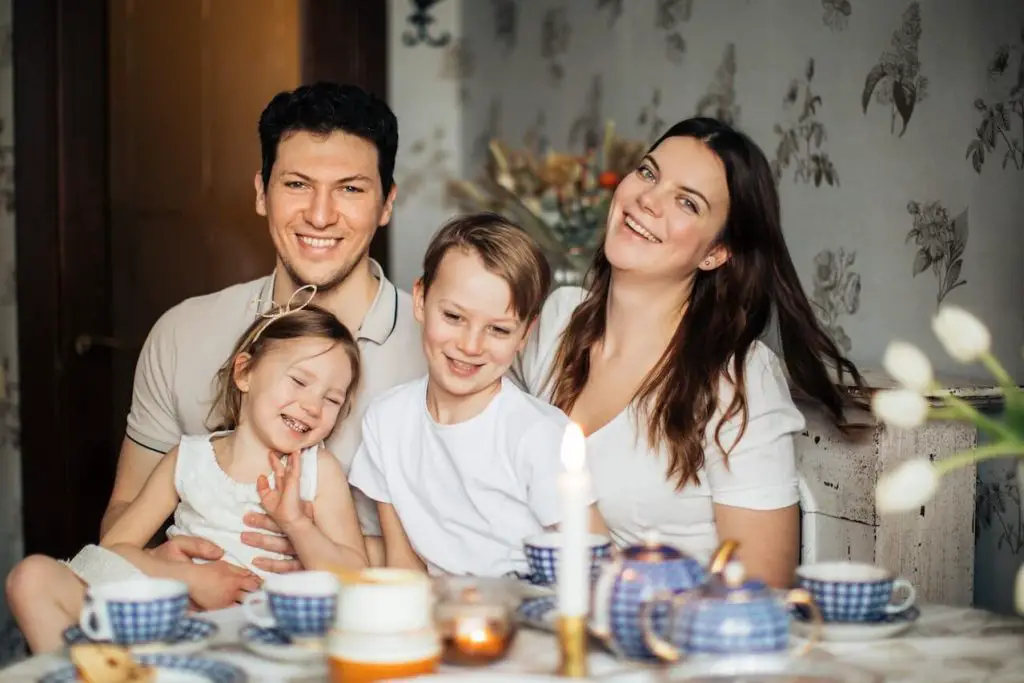 If you would like to capture a family photo then you may try family photoshoot ideas indoors. Most people prefer to have camera shots indoors. It's a great idea to shoot a family portrait where all members look happy together. Just take pictures of the happy faces of all members so it would look exceptional.
As group photos include family portraits, you need to take all the people to fit into a frame
Family picture needs to be well-shot with happy faces of all
Candid Couple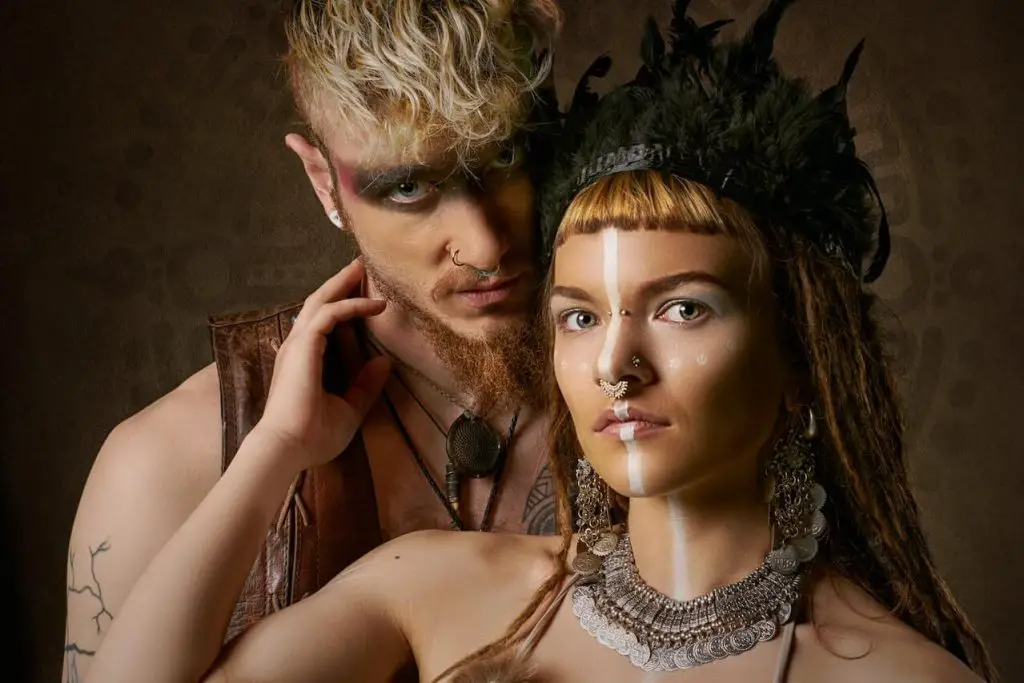 The candid couple's photos are memorable as they bring something unusual and unique. This gets accepted by the people as well. Tell the couple to take their stance and make them have their special moment.
Tell the couple to take their stance and you can snap just in between
Make the photo more memorable with the special gestures
Pro Tip: Search in the blog for couple indoor photoshoot ideas and get knowledge about different posing. 
Family Christmas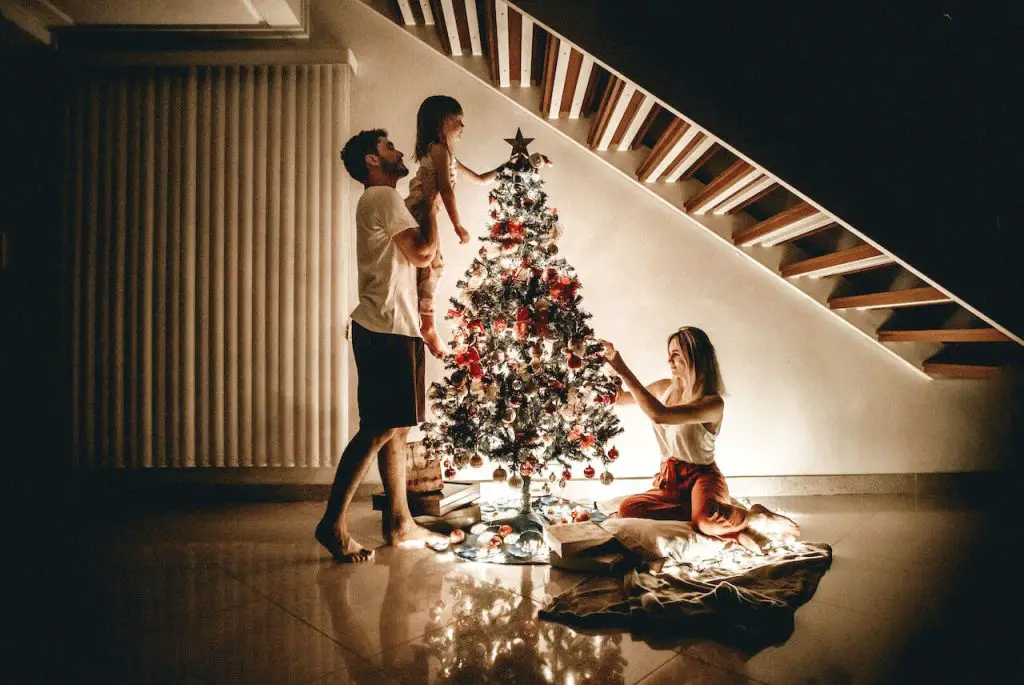 Christmas is near, so you may want to try an indoor photoshoot for this festival. Get a Christmas tree, gather all the gifts, and shoot the picture with your family. Whether portrait or landscape photo, you are always up for the family shot.
Include the theme in your photo such as being Santa or being a Christmas tree
Take a shot of the gifts you receive that would make the photo colorful
Pro Tip: Search for Christmas indoor family photoshoot ideas, and find out wonderful poses to capture Christmas photos
Use Backgrounds to Describe Your Subject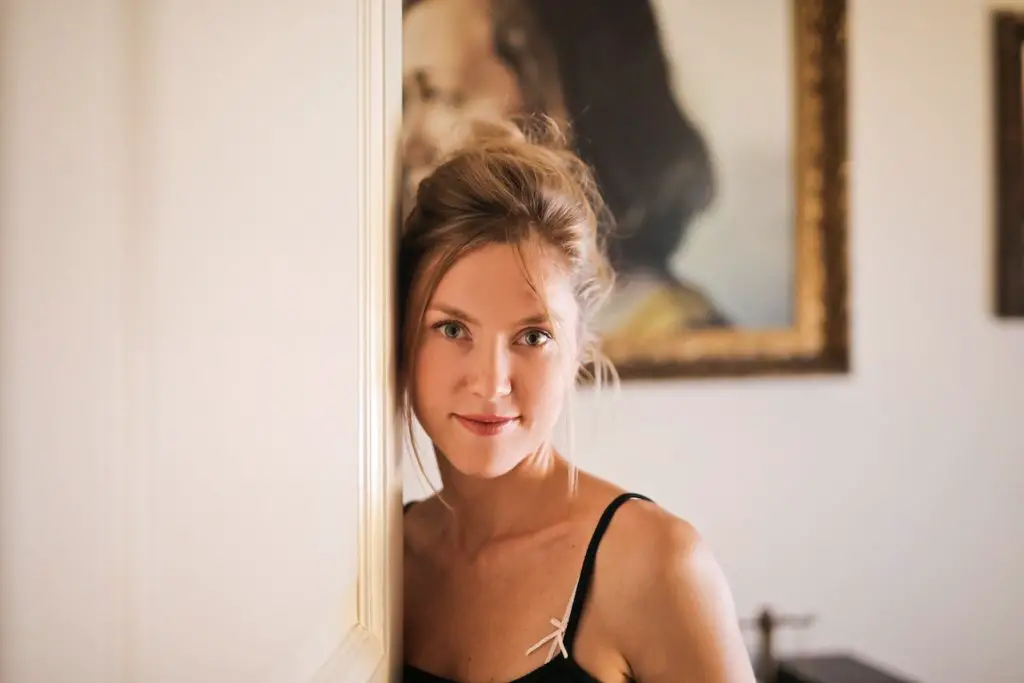 Your subject may hold some colors that could be well-matched with the photo background. Your background may describe and express the issue with its different colors and shapes.
Backgrounds should be a solid color and precise sized
Make sure backgrounds cover the whole photo frame  
Macro Photography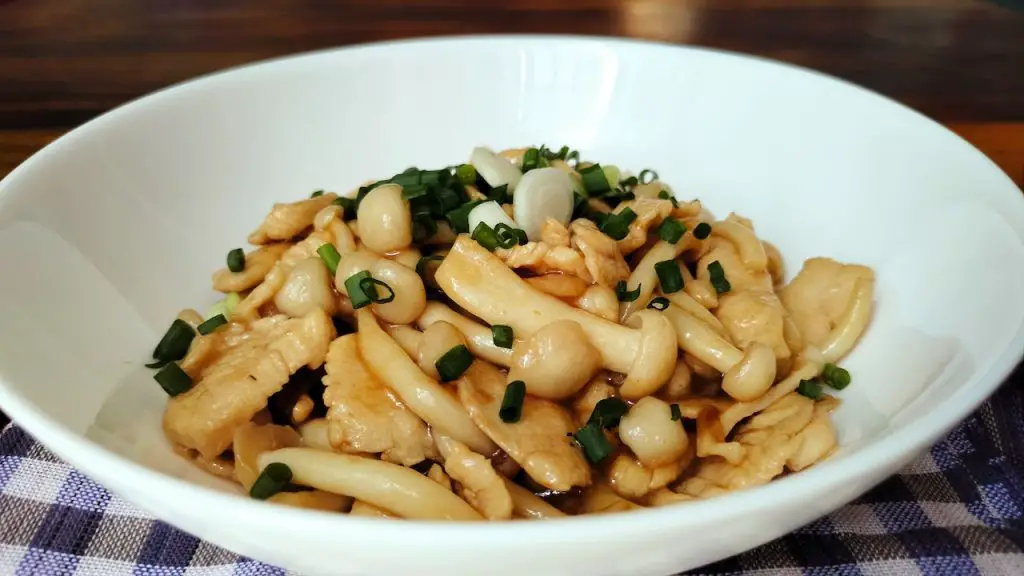 Macro photography requires a lot of light. Also, the macro is one of the very few photography styles where the subject looks so tiny, and the focus is much narrow and wide open. One interesting fact about macro is that the most mundane objects get much more enjoyable when you shoot them object up close. Let's take a look at the requirements
Camera and macro lens
Tripod and more lighting
Interesting subjects to capture
Pro-Tip: As macro lenses are quite expensive, the best lens would be a prime lens with 25mm ones, which is quite cheap.
Read Also: Macro Food Photography: The Complete Guide for Beginners
Frozen Items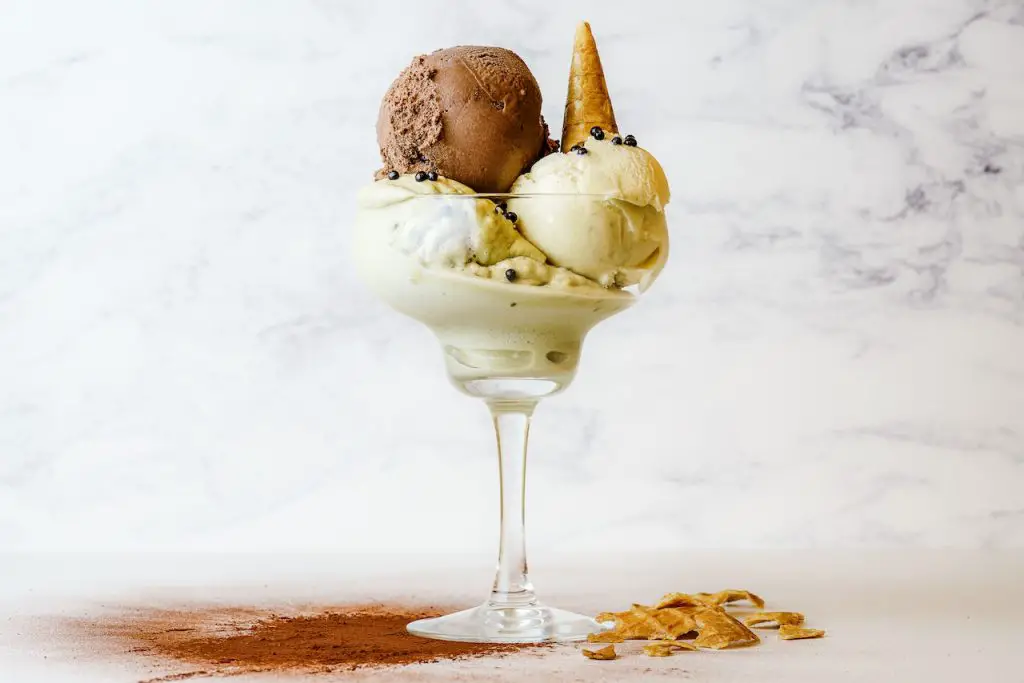 Frozen items are great for the photo shoot. One cool idea is to capture flowers and freeze them to add creativity to frozen items. Remember, flowers will float as soon as you place them in the water. So, you need to tie them in a place.
When they're completely frozen, use the light to bounce through the ice and shoot flowers from the other side.
Make sure the frozen items are transparent, so light can pass through
Shoot ice from the other side and place the light on another
Photograph Water Droplets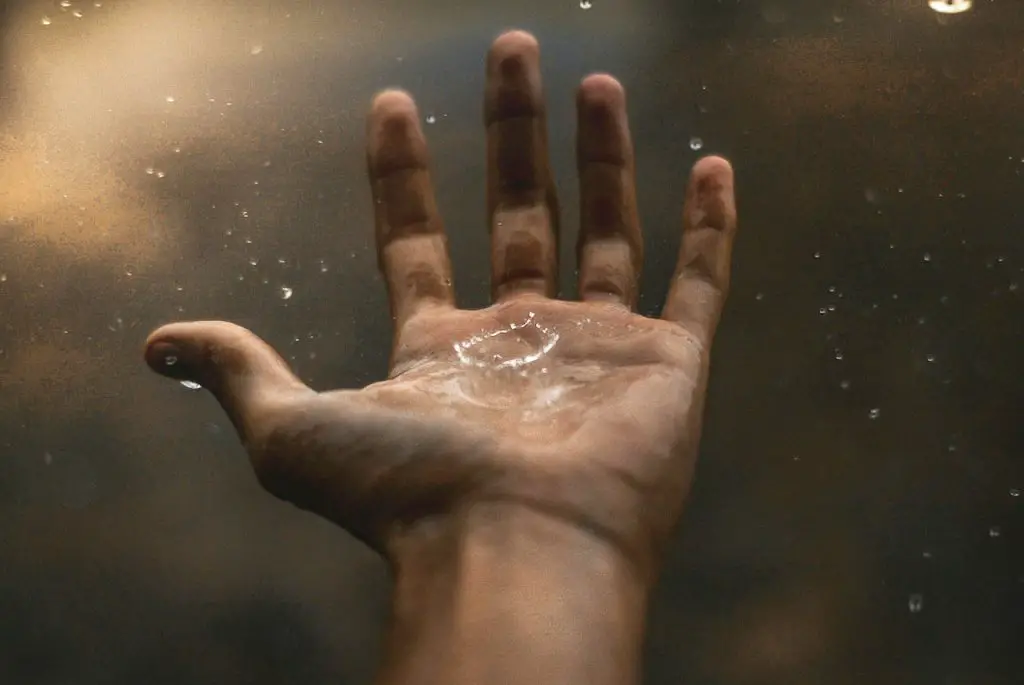 Capture the falling water droplets and get impressive shots. This thing is, even if it sounds simple, the result is more worthy. Take a look at the requirements
Use flash and shutter speed to take the proper shot
Set the shutter speed to about half a second and the Speedlight or flashlight low
Try thick water droplets such as milk and food coloring for perfect dropping shots
Still Life Photography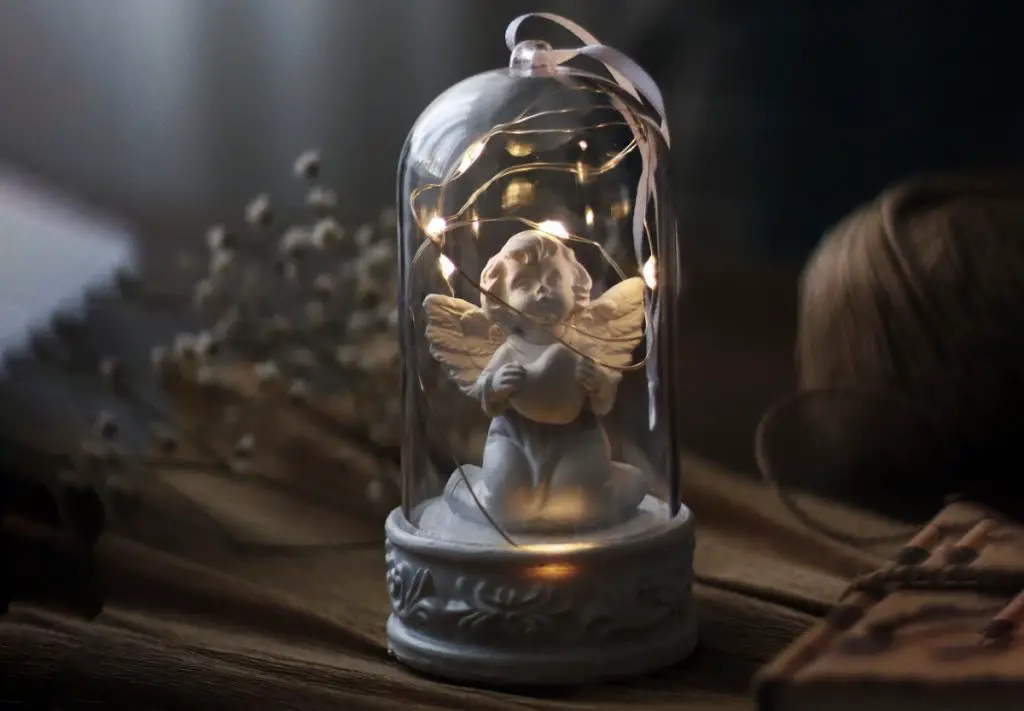 The basic fact of still life photography is to create a story with the photo shoot, rather than capturing a moment in real-time. You can explain the time of your home in still life photography. Take a look at the requirements
Use the suitable objects from your home and place them perfectly
Perfect the lighting, background and take time to play around
Composition is the key here, so background and lighting position need adjustments
Pro-Tip: Put flowers on the windowsill, table, or mantelpiece, and be more imaginative in telling your story.
Read Also: Still Life Photography: Best Still Life Photography Ideas With Examples
Food Photography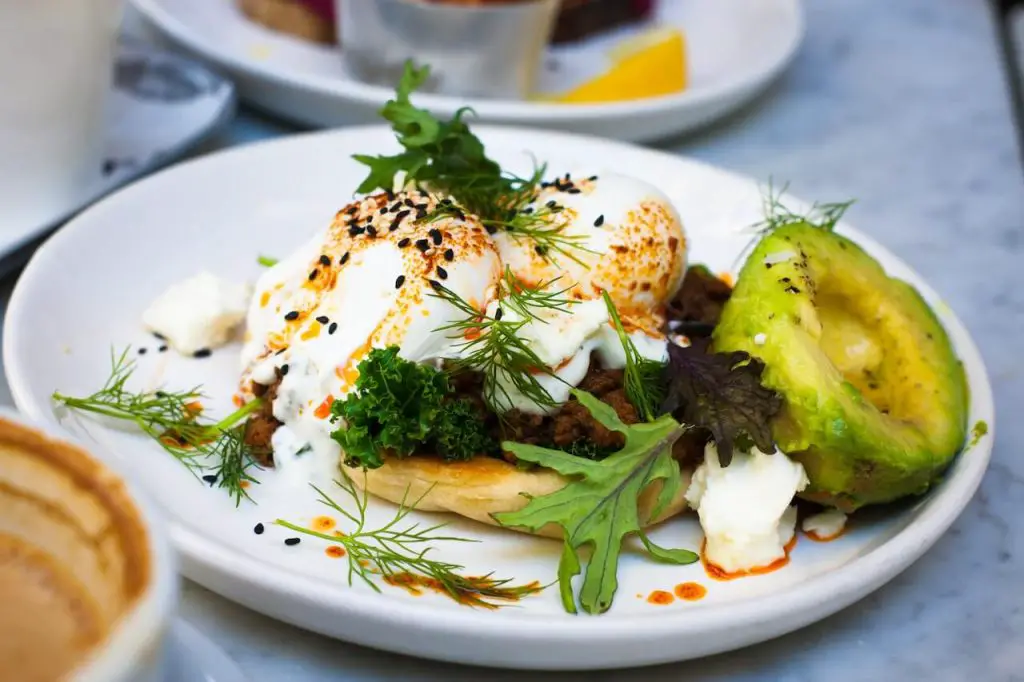 Food photography is one of the most popular photography categories you will find out there. People post delicious food on social media that makes your stomach rumble. Follow these tips to capture yours.
Make your food photography accessories more neat and clean
Make sure your foods are mixed and have bright colors
Make the lighting right and make sure there's plenty of light
Experiment with the angles
Pro-Tip: Slice the onions and kiwis into skinny slices and shoot them on a lightbox with the camera you have from a birds-eye view.
Photograph Cutlery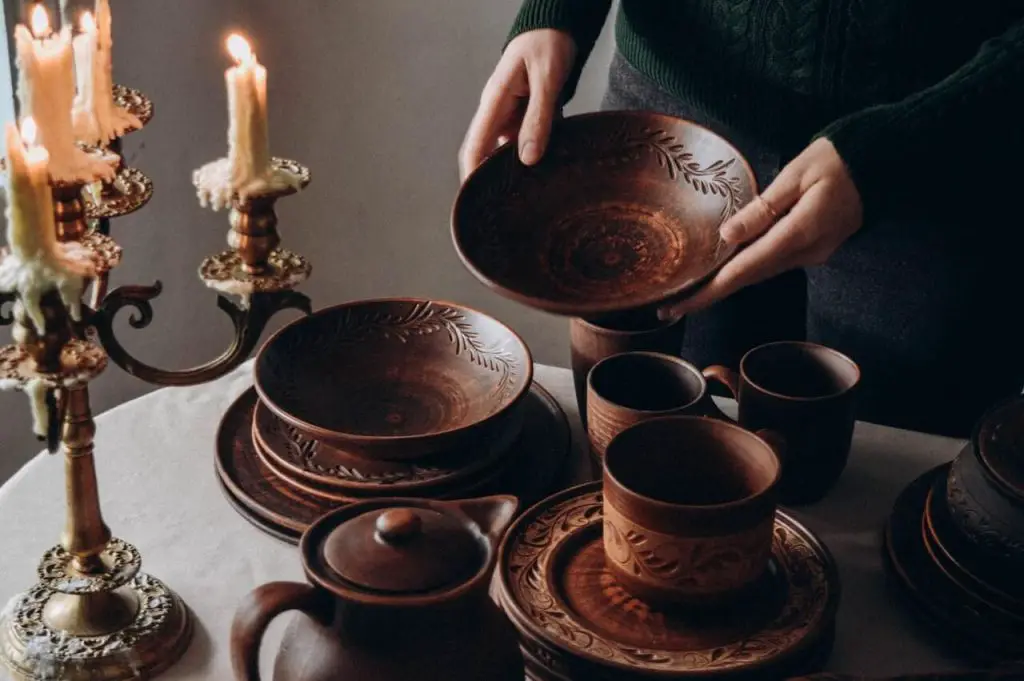 Cutleries could be a great subject for indoor photoshoots. Whether you're eating or set the cutlery on the table with full arrangements makes your photograph more attractive. Also, add shining light to the cutlery pieces.
Eating with cutleries and taking the shot makes the cutlery shot accurate
Make sure you focus on the cutleries while taking shots
Smoke Photography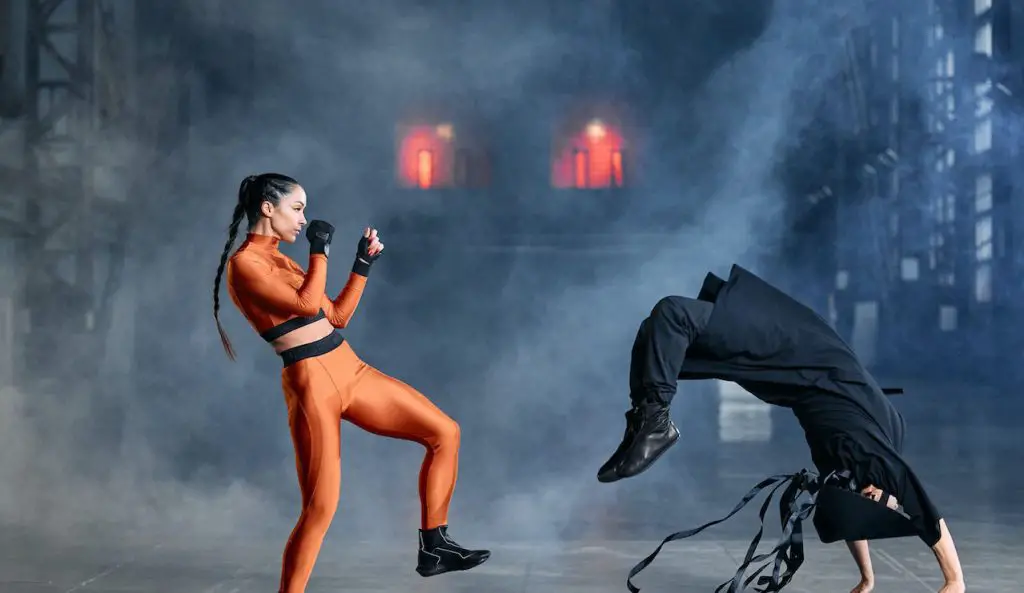 Smoke photography is a creative way to have a great indoor photograph. Whether the smoke is coming from the hot food or you create some fantastic smoke art in the air and capture it immediately. Smoke creates a different vibe to your indoor photoshoot.
Smoke photography requires colorful lighting
Create different smoke art in indoor photoshoot
Read Also: Smoke Bomb Photography Ideas With Smoke Photoshoot Tips
Experiment with Different Lighting Styles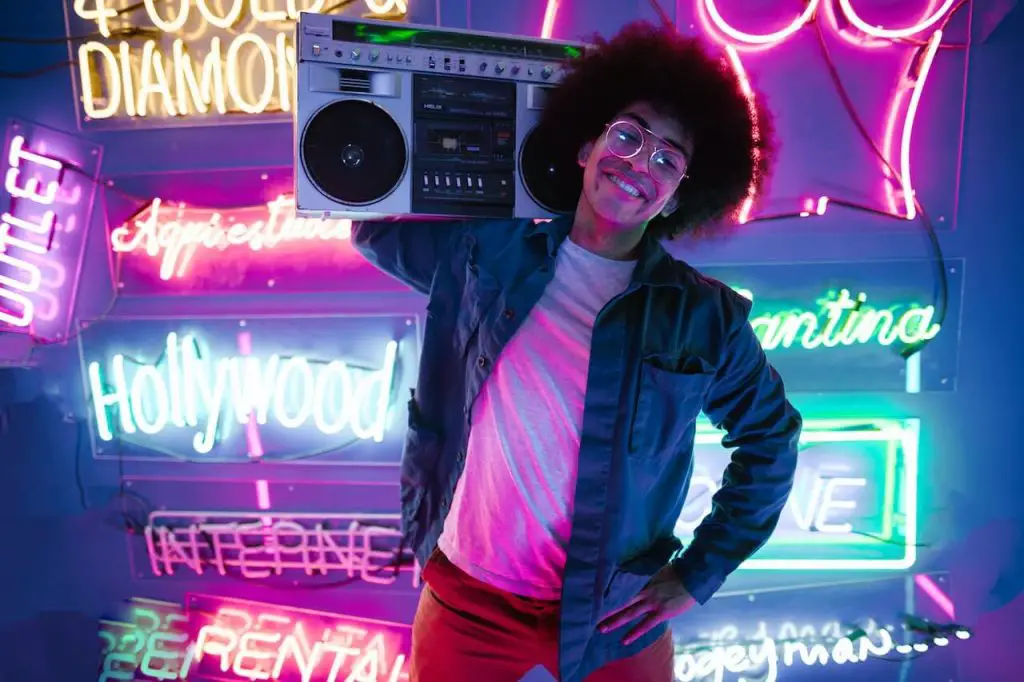 The different lighting styles are the best way to light up your indoor photoshoot. Colorful and vibrant lights make your photoshoot more artistic. Experiment with different lights and styles make your photo bloom in a different environment.
Use best light bulbs for indoor photography
Colorful and vibrant lighting provides artistic styles
Use artificial lighting to create different  styles
Follow These Indoor Photoshoot Tips and Tricks to Get Better Photos
After some indoor photoshoot ideas, you may want to know more about indoor photoshoots. Below, follow some tips and tricks to get better photos.
Find the Ideal Place in Your House to Shoot
Find the ideal place that captures the perfect shot. First, find the open space where lights are continuously coming through. Also, you can create some artificial lighting that would light up your whole shoot. Just ensure that it's a nice indoor places to take pictures.
Use the Best Camera and Lenses
Use the best camera and lenses, such as Canon, Nikon, and Sony lenses, and cameras. These cameras will eventually make the best shot for your indoor photoshoot.
Use an Extraordinary Background
Use the colorful and solid background to bloom your indoor photoshoot. Moreover, an extraordinary background makes your photo look more attractive and bold.
Use a Higher Iso for Beautiful Exposures
Use higher ISO for a great photoshoot. While using ISO, make sure you set the minimum or maximum ISO in different conditions. Higher ISO defines the subject will be more accurate to show in your photoshoot.  
Think About the Composition
While an indoor photoshoot, ensure the overall composition is suitable for your capture. Make the surroundings light up with your great composition and setup. So, your indoor photoshoot doesn't have any unappealing situation during composition.
Shoot at the Best Time of Day for Indoor Photography
Shoot indoor photography at the best time of the day; the day would be afternoon or during daylight when sunlight will be more intense come through your window.
Use Indoor Artificial Light
Use artificial light to enhance your indoor photography experience. Artificial light makes your indoor photography more attractive and eye-catching for your indoor photoshoot.
Use the Best Light Bulbs for Indoor Photography
There are different types of light bulbs to make your photography more dazzling. Whether you're in the bedroom or dining room, different lights for different rooms are available in the market.
Keep Your Setup with a Tripod and a Remote
While you're ready to take the shot with your camera, the tripod works in a different way in this sense. Tripod holds the ground for a photo shoot and helps you get a steady shot. Use the remote to control your tripod while taking group photos.
Use Post-Processing to Enhance Your Indoor Photos
Your indoor photos may have some inaccuracies, so you need to edit these and get your images in better colors and shapes. So, use post-processing software to enhance the overall experience of your photos.
FAQs
What Is the Best Time to Take Indoor Photos?
Midday is the most suitable one. Place the subject in front of the curtained window for the best results.
Which Camera Is Best for Indoor Photoshoot?
Nikon D5500, D7200 and pro series, and Sony a6300 are the best choice for indoor photoshoots.
What Is the Best ISO Setting for Indoor Photography?
If you have a tripod, you don't have any trouble and can set the ISO to 100 or 200. On the other hand, without a tripod, you may need to raise the ISO to 800 to 1000.
Do I Need a Flash for Indoor Portraits?
Your camera needs to have the reflection and light coming from the subject. So, if there's low light, it might be challenging to get enough light. So, you need to use FlashFlash here for indoor portraits.
What to Wear for an Indoor Photoshoot?
Dark and intense color like black, navy blue, or hot pink is the best for an indoor photoshoot. Also, tone down the bright colors and wear light clothing.
Why Are My Indoor Photos Dark?
When the shutter speed is too fast and the aperture isn't open enough, automatic camera settings should be checked. If cameras don't create too dark images, use EV to increase the brightness.
How Do I Take Sharp Pictures Indoors?
Try to lower the ISO setting and adjust it in between photoshoots to examine which ISO setting is appropriate for your photoshoot.
How Do You Take Aesthetic Pictures of a Room?
Use shadows, shapes, and textures, change camera settings, use a frame within a frame, create depth for photography and use the rule of third.
Conclusion
Indoor photography is more complicated when there's low light in the surrounding. You may take some photos, but the result would be more frustrating.
You can make indoor photography more enjoyable with DIY projects, artificial lighting, and colorful lighting. Also, follow our ideas to improve your indoor photoshoot.
If you think these indoor photoshoot ideas are much helpful for capturing fantastic photos, then you can share this article with your well wishers!