The point of a senior photoshoot is to celebrate the day with grandeur and remember that day forever. This is a common scenario in different states of the US, and people who want their pictures to be taken elegantly with a suitable outfit.
Whether you are a senior person or a junior, you would be concerned about the suitable outfit for the senior photo shoot. So, if you are wondering what to wear for senior picture outfits, here are some of the senior picture outfit ideas to dig your day of the senior photo shoot.
What Are Senior Picture Outfits?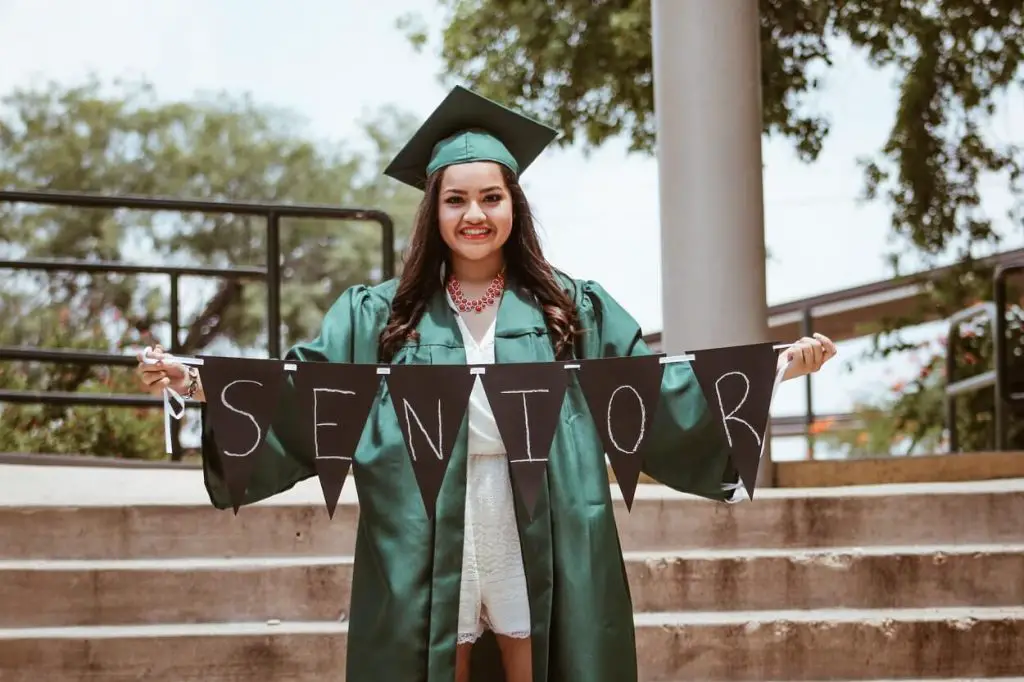 Senior picture outfits are the way to celebrate the day with a casual, dressy, funny, or trendy outfit that implies the person's interest, personality, and hobbies to celebrate the day with remembrance.
Senior photo sessions consist of different pictures, close-ups, full-length senior photoshoot poses, and more specifically, the senior photograph takes the life stage photoshoot of youth. Senior portraits can be simple or gorgeous, depending on the situation, activities, and passion it holds.
How Many Outfits for Senior Pictures?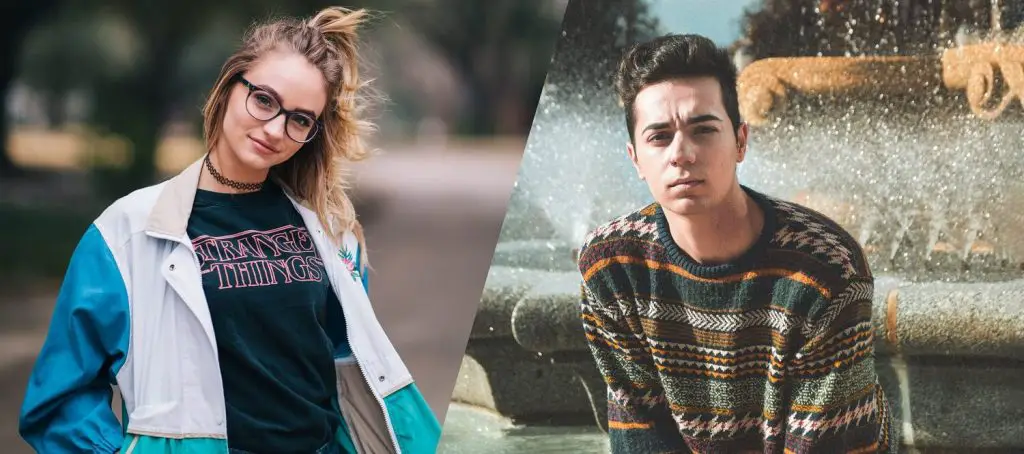 Bringing piles of outfits for senior pictures is not a good idea; instead, you need to be more choosy to find the right outfit. Choose at least two outfits for the photo session or, at most, three to four. Bring some shirts or tops with perfect-looking pants to reduce the clothing. 
Let's know about the number of outfits to bring for guys or girls.
Girls. Most senior girls prefer to change into three to four outfits. Select clothing that would look good with different shirts or pants. Don't wear a black colored bra with light-colored shirts. The final photograph wouldn't look good if the bra straps flashed.
Guys. Guys don't like to change clothes multiple times, but they should bring at least an extra change of clothes. On top of that, get the clothes you feel you would be comfortable wearing and at least one set of decent and formal-looking clothes.
How to Choose Outfits for Senior Pictures?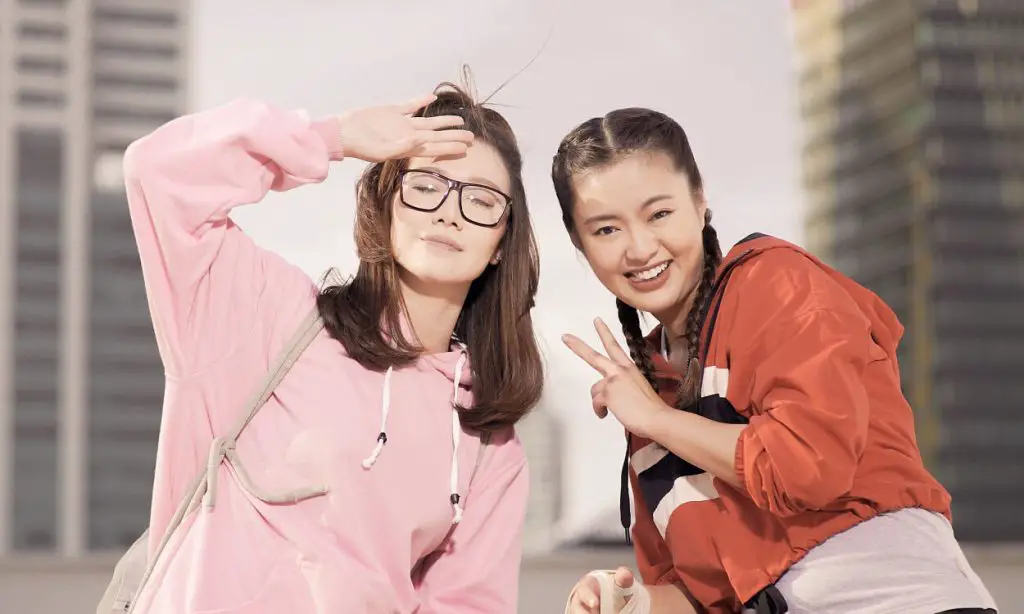 The outfit choice for the senior photoshoot is the hardest part. You need the exact preparation for this auspicious day, and this is a tough task to accomplish. Let's convert this hardest and tough task into a super easy formula with some tips.
Choose the dressy and casual outfits
Wearing a casual or dressy outfit is recommended. The first thing that comes to mind about the casual outfit is jeans and shorts with a cute top. For a dressy outfit, wear a skirt, romper, or flowy dress.
Neutral tones for the outfits
Too bright outfits will be distracting for the photoshoot, and sometimes it may overexpose the image. So, you need to choose neutral tones here, such as whites, grays or blacks, maroons, and more. The neutral tones provide more natural and flattering colors to your photos, so stick to neutral.
Layers and more to add
Adding layers is classic. Layer clothing such as a jacket, cardigan, and leather jacket with outerwear would be fun. Mix your dress with the layers so it looks interesting. But make sure you wear one or two colors, not more than that, while the layers are on!
What to Wear for Senior Pictures?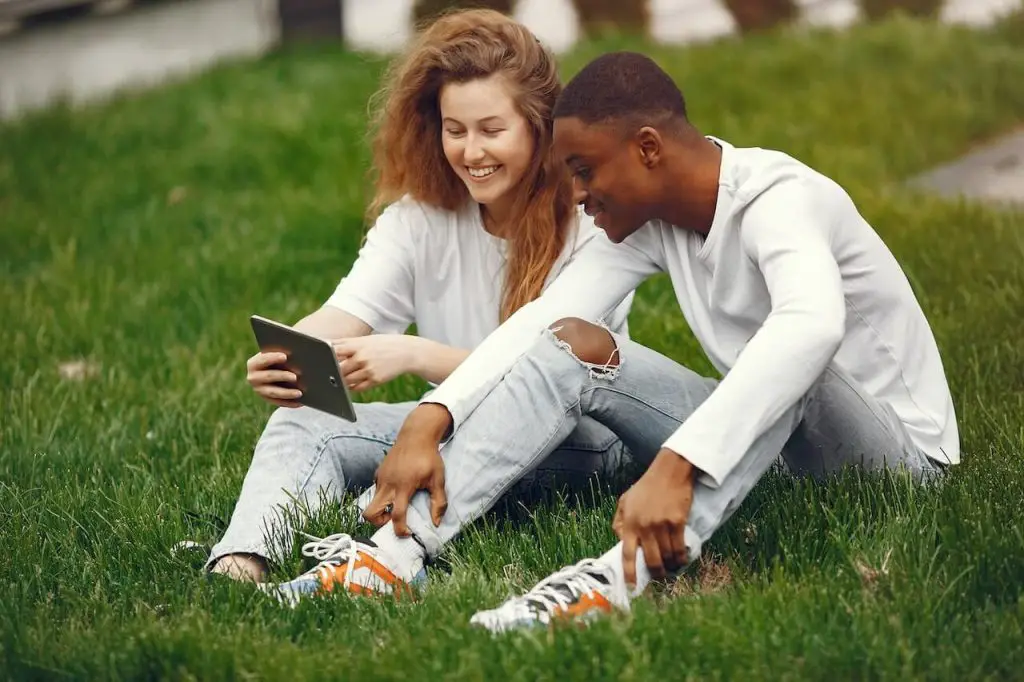 Wearing appropriate clothing is the key to taking the best shot for a senior photo takes. If you don't know what to wear for your photoshoot, here are some of the senior picture outfit ideas for girls and guys.
Senior Picture Outfits for Girls
Choose the long flowing dresses that can be suitable for your body types
Long dresses like maxi skirts provide the best twirl factor
Also, wear your prom dresses or formal winter dresses
Senior Picture Outfits for Guys
Take a button-up shirt with the color blue, black, or white
Wear formal outfits such as the full suite
What Outfits Not to Wear for Senior Pictures?
We have gathered and noted some of the suitable senior picture outfit ideas, but why not note the outfits that aren't appropriate for your senior photoshoot? Here's what we recommend not to wear.
Get rid of a wrinkled shirt, this looks seriously bad 
White pants are distracting and may overexpose on images, avoid them
Uncomfortable clothing makes your image and facial expression bad, so avoid them 
Revealing clothes or short skirts are not encouraged to wear but try them if you have a cute one
How to Do Senior Photoshoots?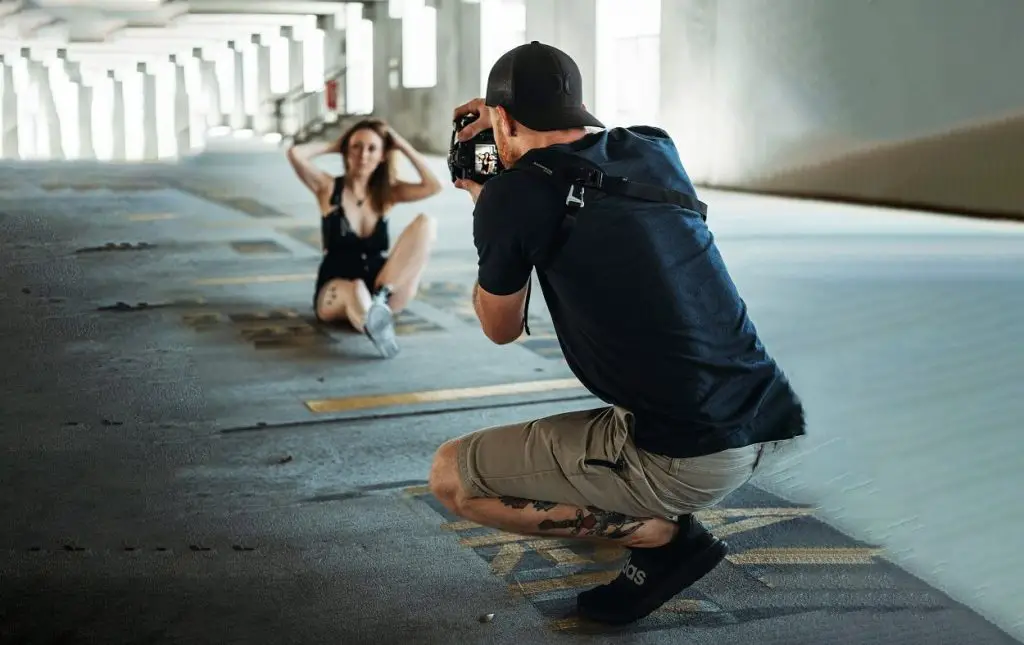 While you are ready to go for the first shot with suitable outfits and to try to capture your first senior photo shot, you need to know some poses first. Get the list of poses and how to pose for the photo are listed below. Follow the list of recommendations for senior photoshoots.
Talk to your client. Before starting the photo shoot, you should ask about the client's requirements about how they would strike the pose. How their outfit would be and which look they would prefer to have. You should know your client's requirements and demands at the first meeting.
Wardrobe to wear. Ask your clients about preferable colors and clothing. Seniors like to show their formal sides, and some of them would want to show their casual sides. Tell them to wear clothes they feel comfortable wearing. Solid colors would be better and tell them to wear colors complimenting their hair, eyes, and presence. 
Posing for the photo. While working with the seniors, ask them which pose they would like to have and tell them to strike the pose in which they would look natural. Tell them to bring some photos so they look better and choose the images to opt for the posing style. 
Review the aperture and camera Lens. Review your camera lens and aperture, as you don't want your clients to be washed out in photos or look blurry. Ensure there's enough lighting for the photo shoot. Avoid taking pictures in the middle of the day. On the other hand, choose a camera lens that is not too long or too short; rather, choose a 50mm lens that's always flattering for close-up photoshoots.
Properly edit the photos. While editing photos, make sure you don't overdo the editing. Make little adjustments like bringing lights and removing the blemishes. Ensure all the focus goes to the subject, not the background.
Recommendations for Clients
Talk to your Photographer. You should speak first with your photographer to clear up all your requirements and demands during and before the photo shoot. The posing and clothing you would be comfortable wearing.
Bring outfit changes. Bring two outfits for a single session, and more than 3 to 4 outfits would be better for a different photo session. Guys should bring an extra set of decent and formal-looking clothes, and girls should bring 3 to 4 outfit changes.
Location is the key. Choose outfits that complement the location you choose. Ensure you are not wearing outfits that clash with the location's background. The textured fabrics and seasonal colors for outdoor shooting in nature look good.
Show your best feature. Wear outfits that make you feel confident. The outfit would make your eyes look beautiful and bring your body in shape precisely in the camera lens. Just choose the outfit that makes you look good and feels better. 
Trendy Senior Photo Poses Ideas for Senior Photoshoot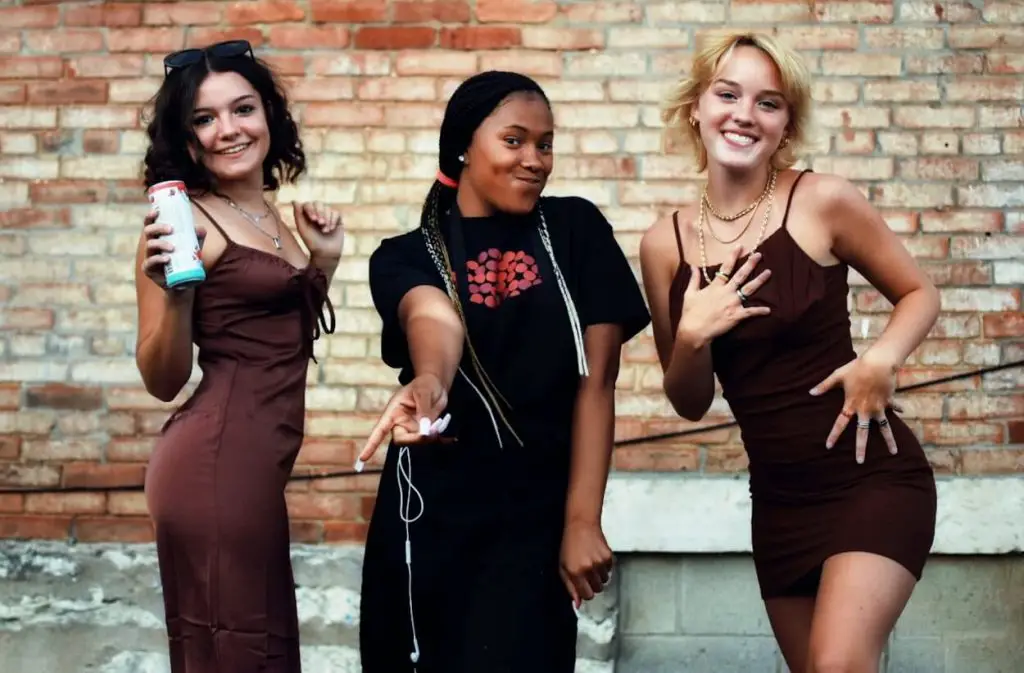 Body is sideways and the camera look
The straight look up at the camera makes the photoshoot tedious, and often the shoot looks too full of boredom. So, make your subject turn the body sideways and head to look at the camera.
Leaning against wall
The straight stand looks too conventional and doesn't convey much emotion and expression. So, to make your photo well shot, you can lean back against a wall to make the image more fascinating.  
Foot in the frontline
Keep your one foot in the frontline. This helps you to get natural curves to the body and helps you hold other poses with much prudence. The elongated foot creates a flattering effect on your body.
Variety of Movements
Create a variety of movements to make your senior photoshoot poses more creative. Use dance moves, twirling, or different sports such as hockey, ice skating, and more.
Best Senior Picture Outfit Ideas with Examples
So, are you ready for a cute photoshoot with the best outfits for senior pictures? Senior pictures can be of graduation, prom, or portraits that shoot the subject's personality, expression, and passion. So here are some of the senior picture outfit ideas below.
Senior Portrait Outfits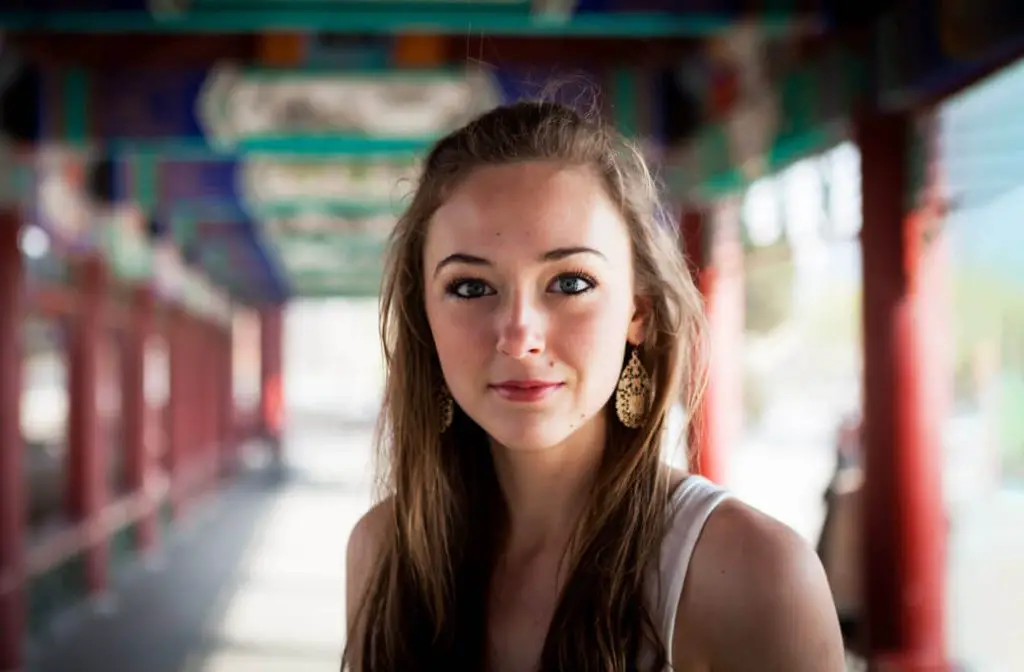 The senior portrait is a full head-to-toe photo shoot that can be various in colors such as black, blue, white, or neutrals. The dress-up of this photography category can be denim dresses, t-shirts, jeans, or suits for formal dress-up or introduce you to the world based on the music, sports, or extra-curricular activities you do.
Dresses: Denim dresses, t-shirts, jeans, or suits for formal dress-up
Style: Choose your style based on the theme 
Portrait Outfit Tips:
Use props to make your image more attractive based on the music or sports
Wear neutral colors such as black, white, and grey and casual dress up for the portrait shot.
Read Also: Best Photography Poses for Female Portrait
Graduation Photoshoot Outfits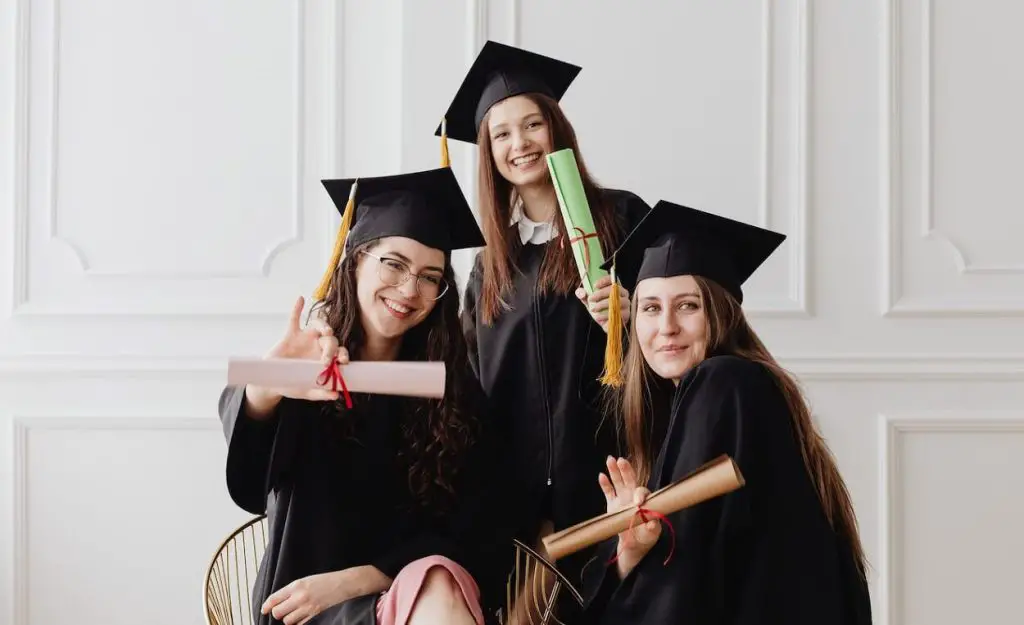 The graduation photoshoot is always a cherished moment for any student. The senior photograph is not only formal as the yearbook photography; it can also be the graduation photoshoot. The graduation photoshoot should be special because graduation marks a specific moment of a teen's life. A great idea for a graduation photo shoot is only a few pictures of wearing gowns and holding the diploma.
Dresses: Graduation gown
Style: Formal and simple
Graduation Outfit Tips:
Wear a gown and toss the grad hat in the air to capture the moment
Use confetti to make the photograph more colorful
College Senior Pictures Outfits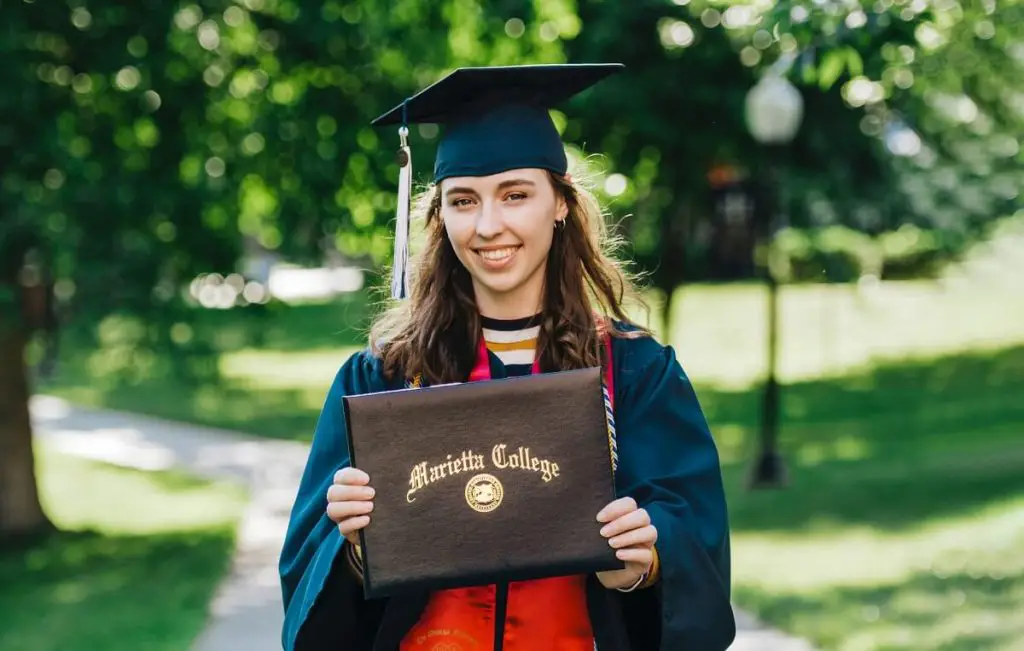 College senior pictures are the special moment when a student passes college. Just keep your things simple and straight. Use simple jewelry and keep it less. Wear clothes that define who you are.
Dresses: Simple jewelry and casual dresses and clothes that define who you are
Style: formal and simple
College Senior Outfit Tips:
Avoid wearing pattern clothing like stripes, florals, or large logos
Don't wear a tank top or strapless shirt; make the photograph more formal and simple
High School Senior Pictures Outfits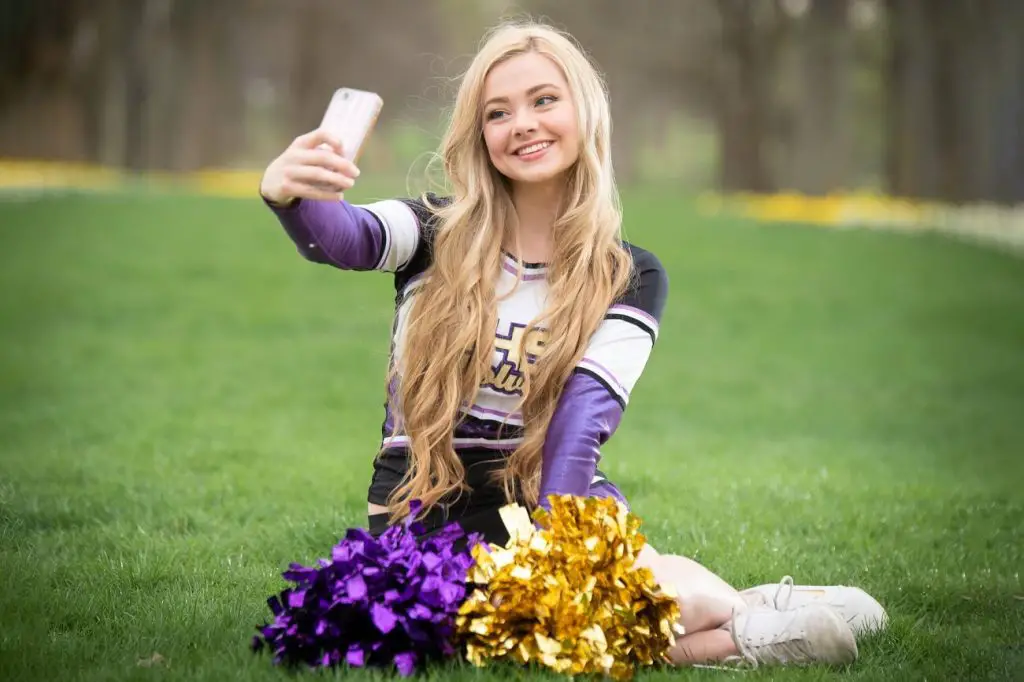 High school activities are the moment when a person feels that they've grown up. School life means something different to each person but having freedom as a senior is the most mentioned thing. The photography of high school pictures may include casual dresses with a variety of looks.
Dresses: Casual dresses, try a variety of colors
Style: Close-up shots and full-length poses 
High School Outfit Tips:
Take some close-up shots and full-length poses while taking college senior pictures
Have fun with color and experiment with the variety of textures
Trendy Senior Picture Outfits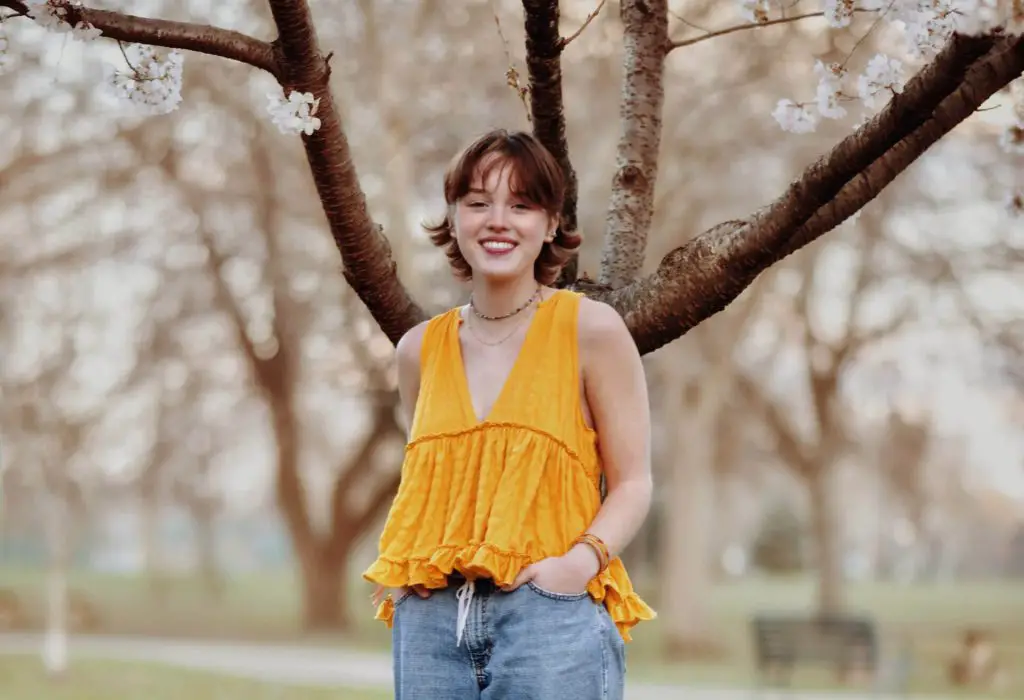 Trendy senior pictures include trendy poses, gestures, and outfits for the photo session. While you are about to shoot for the high school pictures, have some poses like a heart-shaped hand or for graduation, toss the hat above and wear denim jeans or a t-shirt and/or shirt and wear the graduation gown for graduation outfits.
Dresses: Denim jeans or a t-shirt or graduation gown for a graduation outfit
Style: Toss the hat or heart-shaped hand 
Trendy Senior Outfit Tips:
If you think bright colors will look good on you, wear it
Wear solid colors and wear the dress that goes with your personality
Casual Outfits for Senior Pictures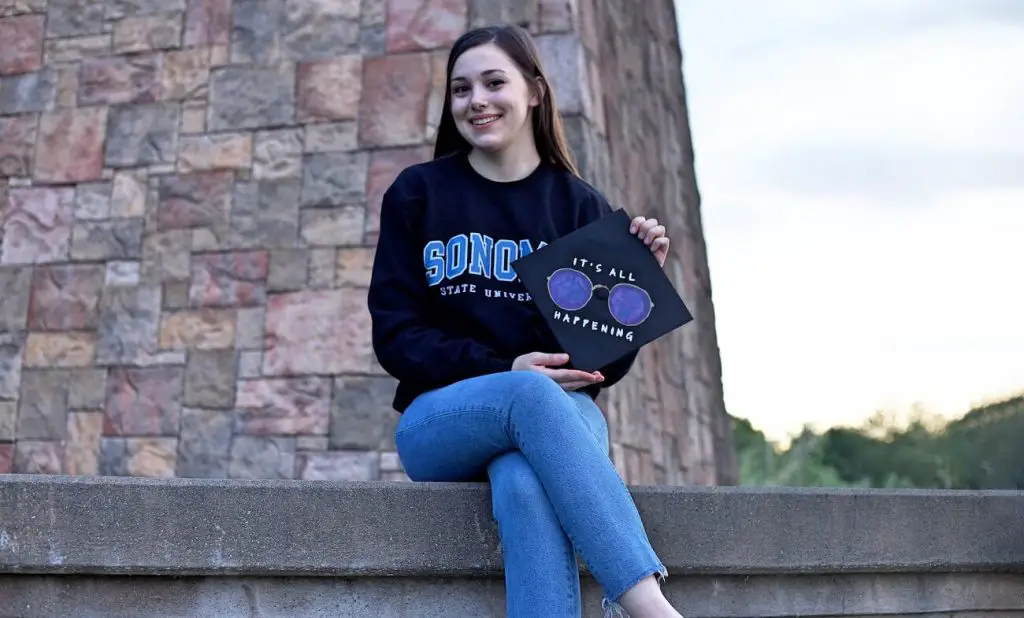 Casual outfits are the clothing that we usually wear regularly. If you are more into a casual look that makes you more comfortable, then you should wear casual dresses. Shot the casual wearing with more lighting, so your clothing flashes more in the image.
Dresses: Casual dresses like Jeans or jeans shorts with a top and sweater
Style: Simple and casual
Casual Senior Outfits Tips:
Wear casual clothing like jeans or jeans shorts with a top and sweater
Have enough lighting while wearing a casual outfit
Dressy Outfits for Senior Pictures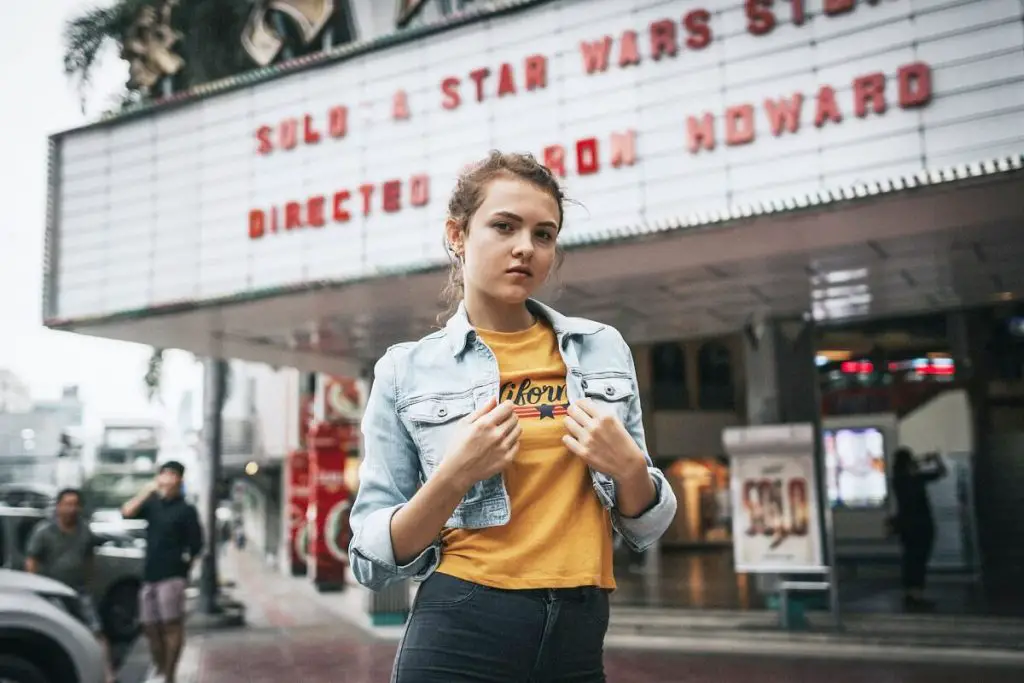 Dressy outfits are somewhat close to casual outfits. Tailored pantsuits or skirts and shirts with blouses are considered dressy outfits. The traditional business attire also includes dressy shoe dress-ups. Just smile at the camera and have regular posing in dressy outfits.
Dresses: Dark jeans, pants, and clean shoes
Style: Regular posing 
Dressy Outfit Tips:
Dressy outfits also include dark jeans, pants, and clean shoes
You can wear jumpsuits for the senior picture photoshoot
Plus Size Senior Picture Outfits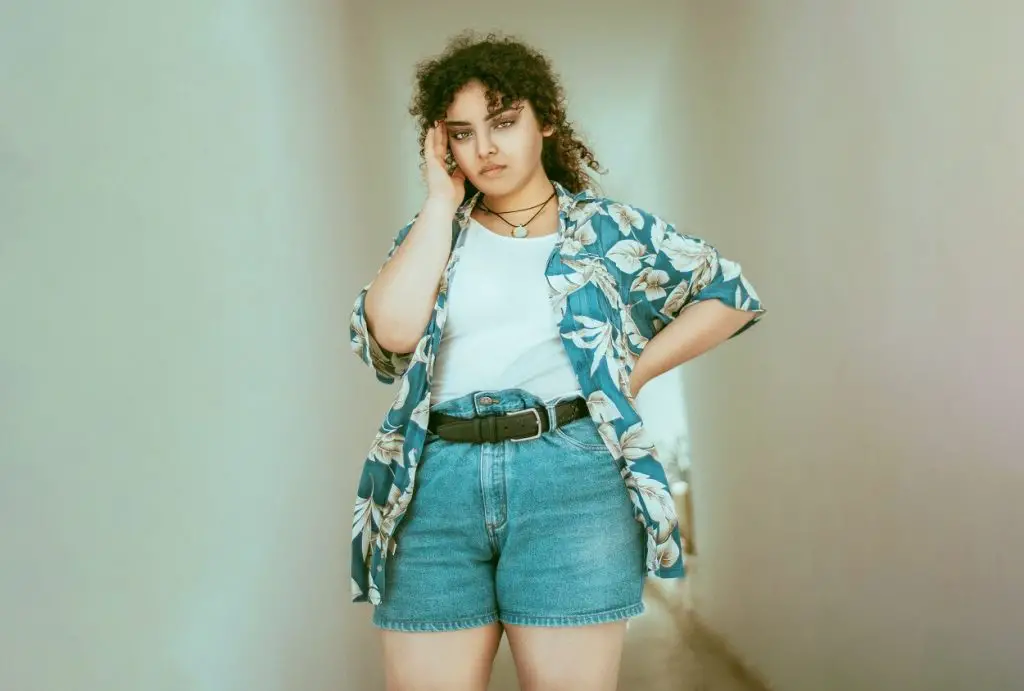 Plus-size senior pictures are the chunky outfits that fit plus-size boys or girls. Plus-size fabrics include chunky knits, denim, lace, and linen fabrics. Wear black or denim jeans with a chunky top. Wear clothes with smaller prints and avoid large patterns.
Dresses: Chunky knits, denim, lace, and linen fabric clothing 
Style: Black or denim jeans and a chunky top
Plus Size Senior Outfit Tips:
Don't wear clingy or synthetic clothing
Avoid wearing large and small patterns
Fall Senior Picture Outfits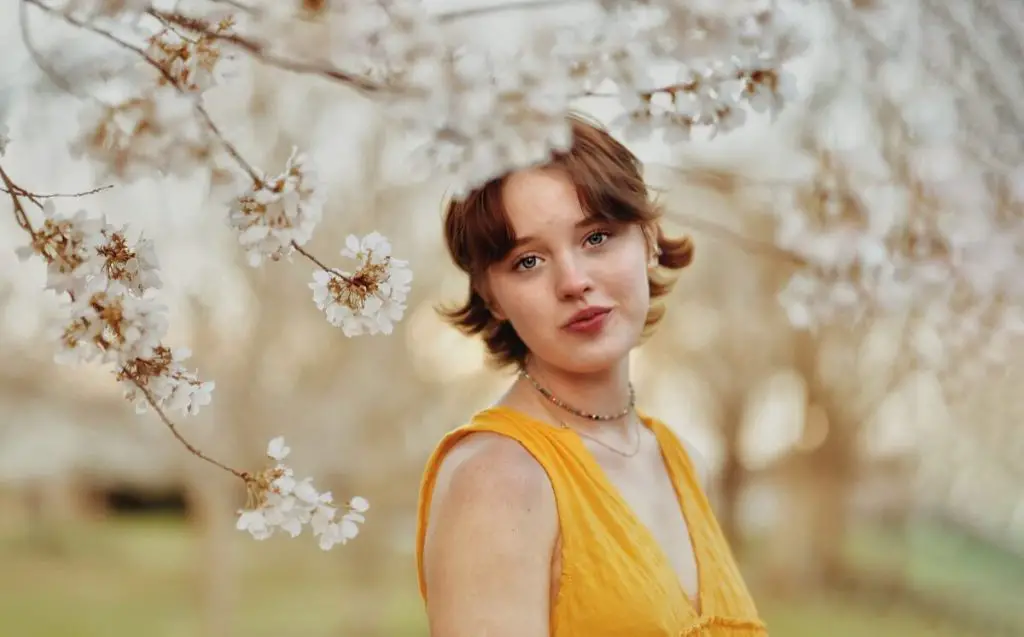 Fall senior pictures are one of the stunning moments when you will love every moment of capture. The stunning trees and landscapes changing nature colors from yellows to oranges are the primary reason people love to take the shot in fall. Fall outfits would be the solid or white top tucked into the denim jeans with a hat, and the red or black dresses would be the perfect ones in the fall shoot.
Dresses: Denim jeans with a hat, and the red or black dresses
Style: White top tucked into jeans and different colors
Fall Outfit Tips:
Fall pictures should include appropriate backgrounds
Wear mild dresses for the fall photoshoot
Summer Senior Picture Outfits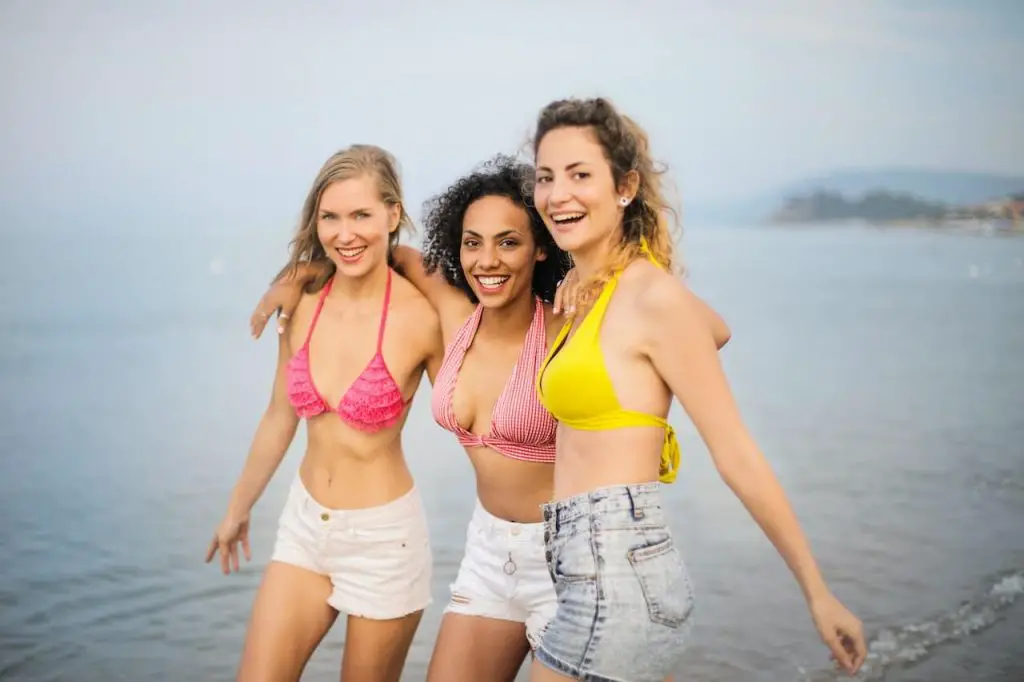 Summer senior pictures consist of long and flowy dresses, and it provides comfort while the outside contains hot weather. In summer, you can have relaxed clothing during hot summer days to have your comfort zone.
Dresses: Long and flowy dresses and relaxed clothing
Style: Summer clothing requires wobbly and large clothing
Summer Senior Outfits Tips:
Loose-fitting, cropped wide-leg pants, loose shirts, and skirts are great to wear
Overall, simple and versatile clothes are great to wear
Spring Senior Picture Outfits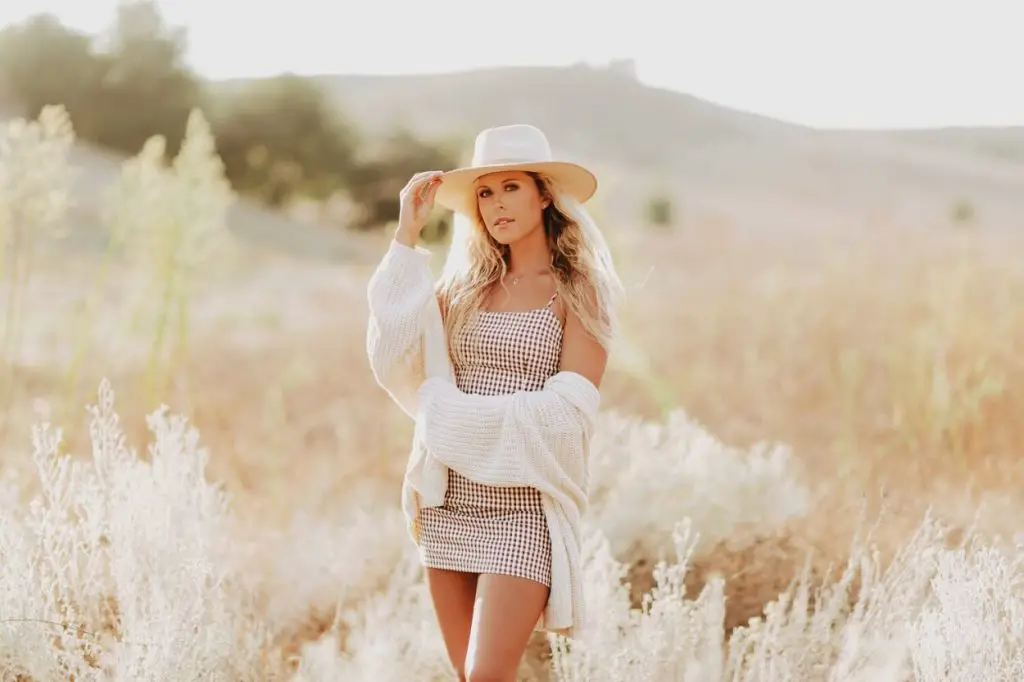 Spring senior picture outfits have the usual taste of pictures, such as casual, semi-formal, or formal pictures. Wear different color outfits such as sky blue, pale green, and dark peach if you go for outdoor shooting. Bring different hues and make the best selection of outfits.
Dresses: Clothes in bright and light colors
Style: Casual, formal, or semi-formal dresses are great
Spring Senior Outfits Tips:
Wear various layers as the temperature fluctuates 
Spring requires less layers and thinner clothing
Winter Senior Picture Outfits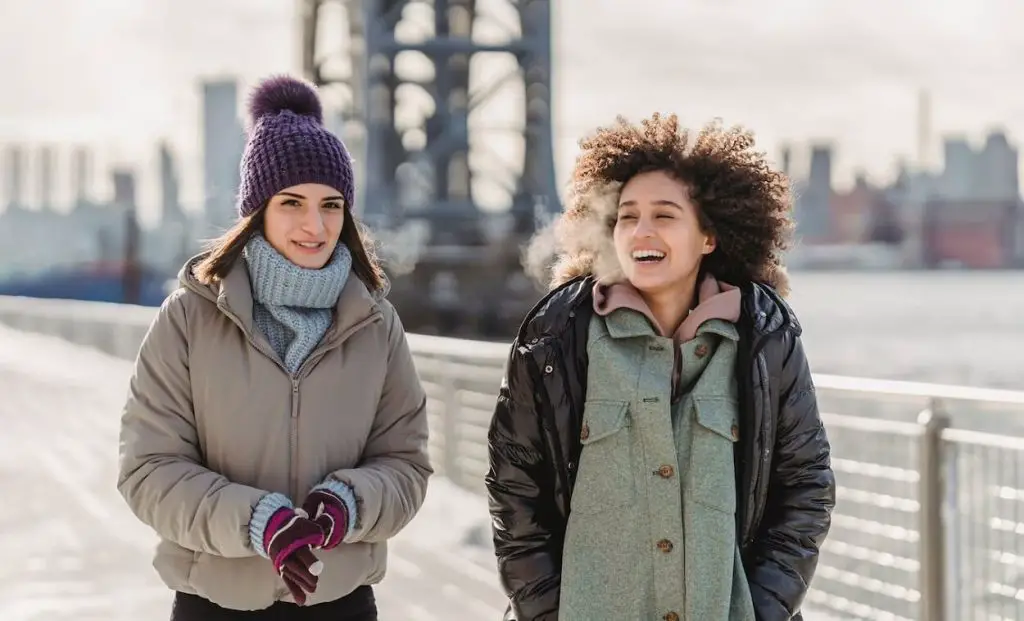 The Winter season is one of the best for taking pictures. Match your clothing with the winter colors and the weather. Wear a dressy jacket, scarves, gloves, and hat for the winter senior picture session. Always match the fall season colors and get some winter vibe for the photoshoot.
Dresses: Dressy jacket, scarves, gloves, and hat 
Style: Wear white or solid color clothes for a bright photoshoot
Winter Senior Outfits Tips:
Wear different clothing like coats, jackets, and hoodies that are stylish
Take a cute hat, scarf, cute mittens, and chunky boots
Read Also: Seasonal Family Photo Ideas – Best Family Photo Themes to Try
The senior picture outfits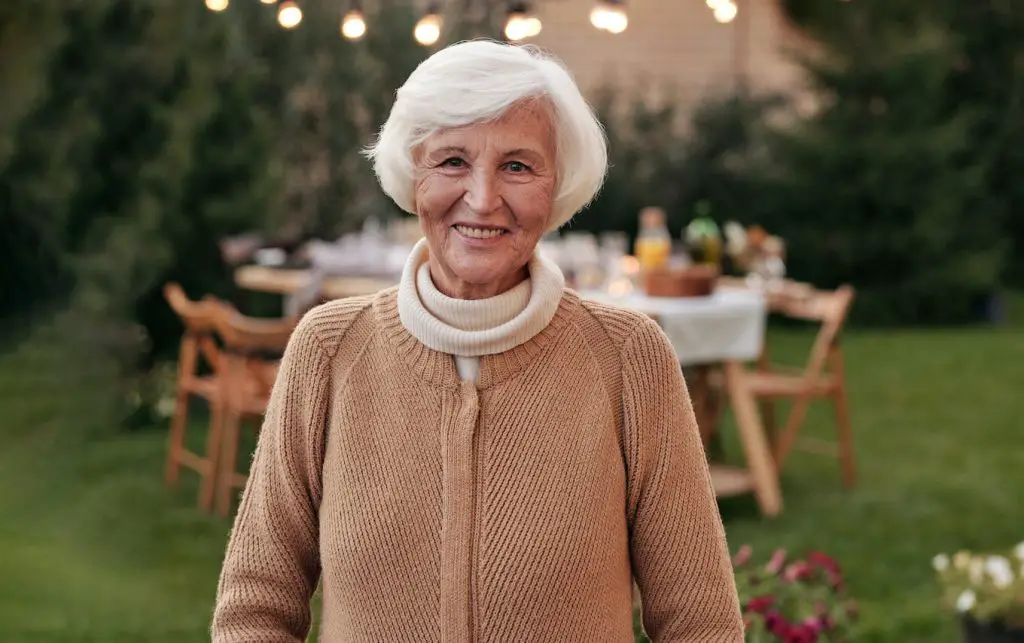 When you are going to shoot for senior pictures, neutral colors are the perfect choice in this category. Try to stick with solid colors and avoid bright color outfits. You can wear tank tops and jeans for the senior picture outfits. Blend with nature and place suitable background.
Dresses: Tank tops and jeans or choice at your will
Style: Neutral colors with suitable background
Tips
Neutral clothing choice includes specific neutral colors
Bright colors and patterns shouldn't be included 
Tips for Senior Picture Outfits and Senior Pictures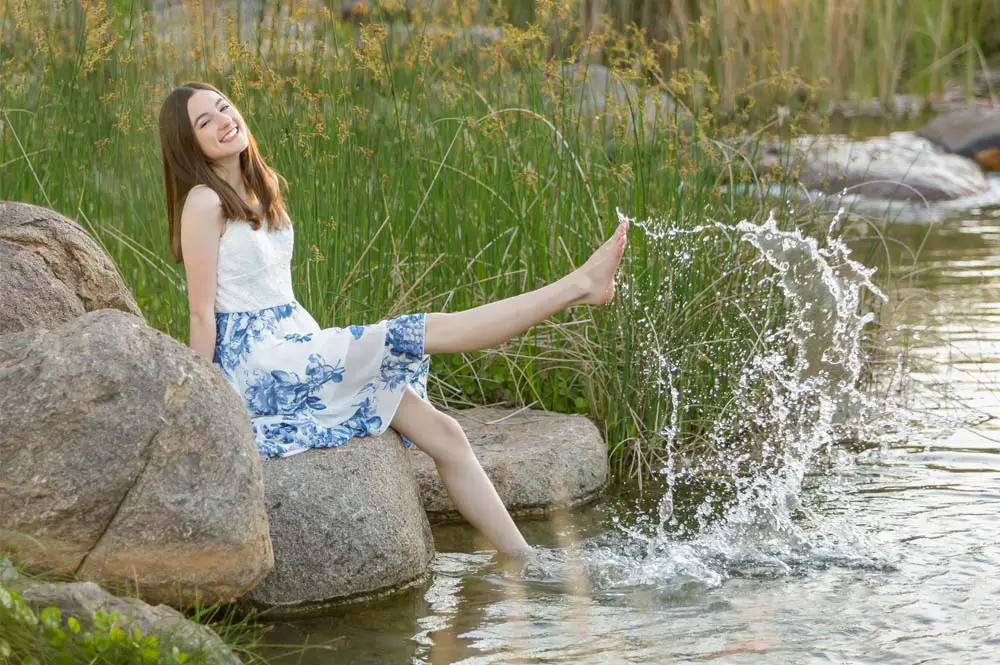 The best senior photoshoot defines the model's personality and natural look. Choose the appropriate outfit that compliments your photograph. Here are some of the important tips that would be beneficial for your senior picture photoshoot.
Finding the Comfort and Perfect Outfits
The first thing is to make yourself comfortable with the situation. Be open-minded and tell about yourself, whether it is about fun, struggle, or pain. They will be more than comfortable when you keep the conversation going. That would be steady, fun, and befriending. Also, choose the best outfit that comforts you.
Choose the Best Outfit Colors That Compliment
Choose the best outfit colors according to the different seasons, such as using solid color dress-ups in spring or summer, and don't go for too bright dresses. For the fall season, wear colorful yellow or dark colors or casual dresses as you like. Don't wear patterns or clothing that contain large logos.
Plan and Practice Your Senior Makeup
Do less makeup for the senior photoshoot as you are up for a senior or decent-looking photograph. Use matte makeup, and don't use shimmer. Pick one shimmer if you have to use it. Pick eyes, lips, or cheeks; don't make up all at once.
Add Accessories to Your Senior Pictures
For selecting your senior pictures, your choice should be trendy and add accessories, For example, a 2-piece pantsuit, a romper, ankle socks, or scrunchies. Moreover, using heart-shaped sunglasses and a cute hat with a flower attached to it will be a plus.
Try Your Outfits on in Advance
Plan your outfits before the shoot starts. You might have a hectic life and don't want to mess with the photography outfits in the meantime. So, decide which outfits should match the environment, and the photo looks decent with the camera settings.
Decide Your Shoot Style
Decide the shooting style you want to start with. The shooting style decides the location, area, and the different gestures you maintain for the pictures. So, when the shooting style defines the precise location and the subject's gestures, the whole photography session depends on it.
Select Your Photoshoot Location
Photoshoot location is one of the primary things you should maintain. The whole photography session brings a location to the front as the background and the location's surroundings matter the most. A perfect location decides whether your photoshoot would be justified or not.
Consider the Weather
A photoshoot might not be complete without perfect weather. You might like sunny or cloudy weather, but in this situation, you need to tweak the camera settings correctly to get perfectly shot photos.  
Now Click & Edit
When selecting the proper location, camera, accessories, model, and the surrounding seems better to you, you can go for the camera shot. If there are some inaccuracies in your photoshoot, you can later edit it to get the job done.
FAQs
What Are the Most Popular Dress for Senior Pictures Outfits?
Wear neutral colors with a precise color background just simply makes your senior picture outfit perfect. Some neutral colors are cream, black, white, grey, and more.
What Should I Wear to My Senior Pictures?
Use clothing as the event theme is selected. Use a graduation gown, casual clothing, or formal wear for the senior picture photoshoot. Don't wear dresses with busy patterns or big logos, as it can be distracting during the photoshoot.
How Can I Make My Senior Pictures Look Good?
Avoid unfavorable and harsh shadows. Lighting is the key here, pose and smile naturally, as it makes a huge difference.
How Do You Take Senior Pictures at Home?
Find the exact location in your house to match the perfect photoshoot. Bring a camera, and take a snap-on golden hour with sunlight coming through your window. Later edit for perfection.
Where to Shop for Senior Picture Outfits?
There are many boutique stores available to purchase your preferred outfits; also, search online for trusted senior picture outfits.
Perfections
I hope our informative article about senior picture ideas will be effective for you if you want to know about senior picture outfit ideas and the different tips to follow for the photoshoot. But remember to take every shot well-perfected with the background and surroundings.