Portrait photography is a diverse and intimate art. From the black and white portraits to the modern headshots, female posing or female photoshoot poses plays an important role. 
Are you tired of using the same or repetitive poses? Or, searching for some iconic women posing ideas to enrich your Instagram feeds?
Follow the article and discover the best photography poses for females.
Note that this article's professional photoshoot poses for females are meant to give you starting points; you can modify them depending on your comfort level. 
Without further ado, let's get started to level up your portraiture!
What Is Female Photography Poses?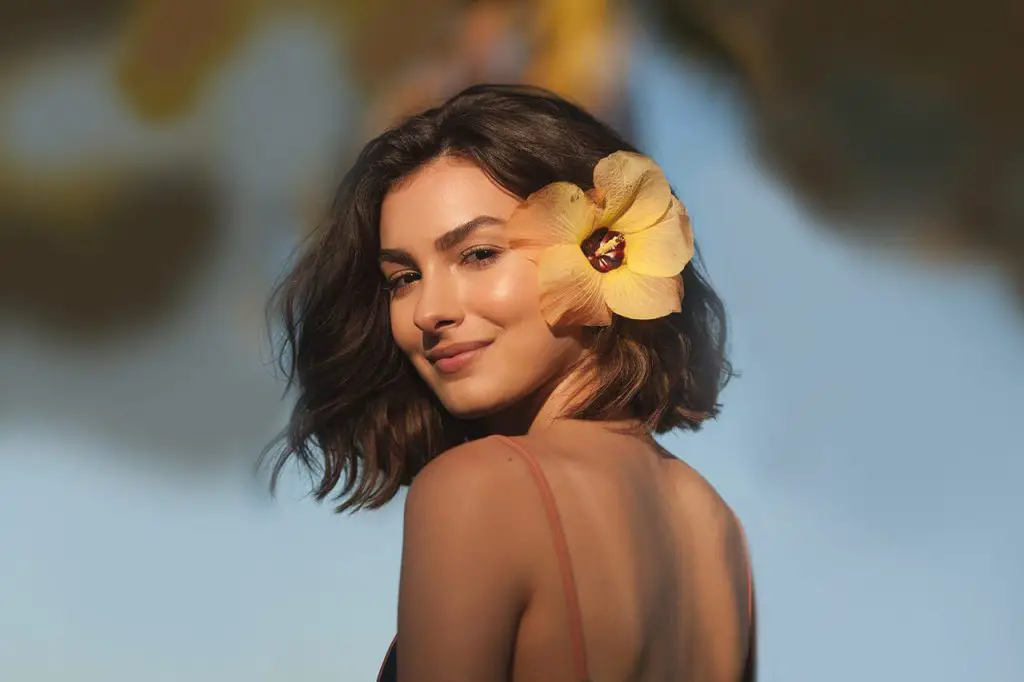 The poses for photography indicate particular positions of your body in a certain way, like sitting, standing, lying down, etc., for a picture or photograph.
On the other hand, female photography poses are tied with showcasing emotion, moods, natural beauty, and feelings to portray a storyline.
Most female poses revolve around feminity, fashionable, or attractiveness ideas. But you can give a flawless look using body features, curves, hair, hands, etc.
Why Photography Poses Ideas is Necessary for Female/Women Photoshoots?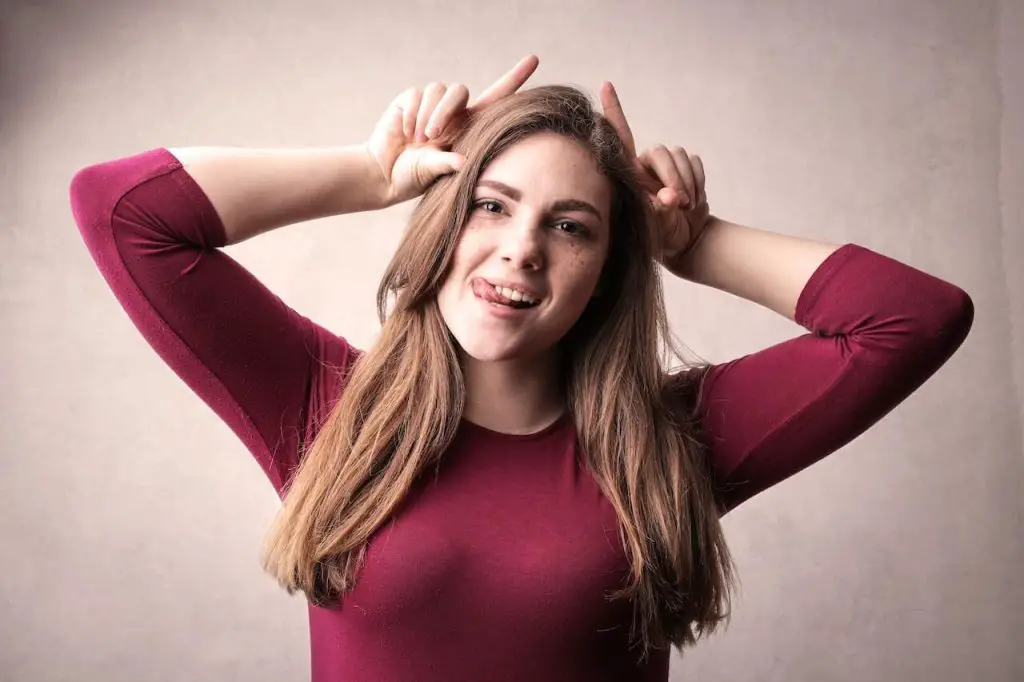 Have you ever noticed fashionable brands, magazines, or models showcasing newly launched or trendy beauty products? If yes, you must see their attractive, confident, dominating look that evokes customers most.
Want to achieve your own? First of all, let's find out some critical reasons for photography, positing ideas below:
Offer you the opportunity to tell a different story with every frame. 
It helps to improve the appearance in the photo when you want to launch an online clothing brand.
It gives you a way to observe and experience life in many ways.
Help you to understand what to do and where to look. 
It brings confidence and makes it easier to enjoy every photography session.
How to Get Female Posing Ideas for Female Portrait Photography?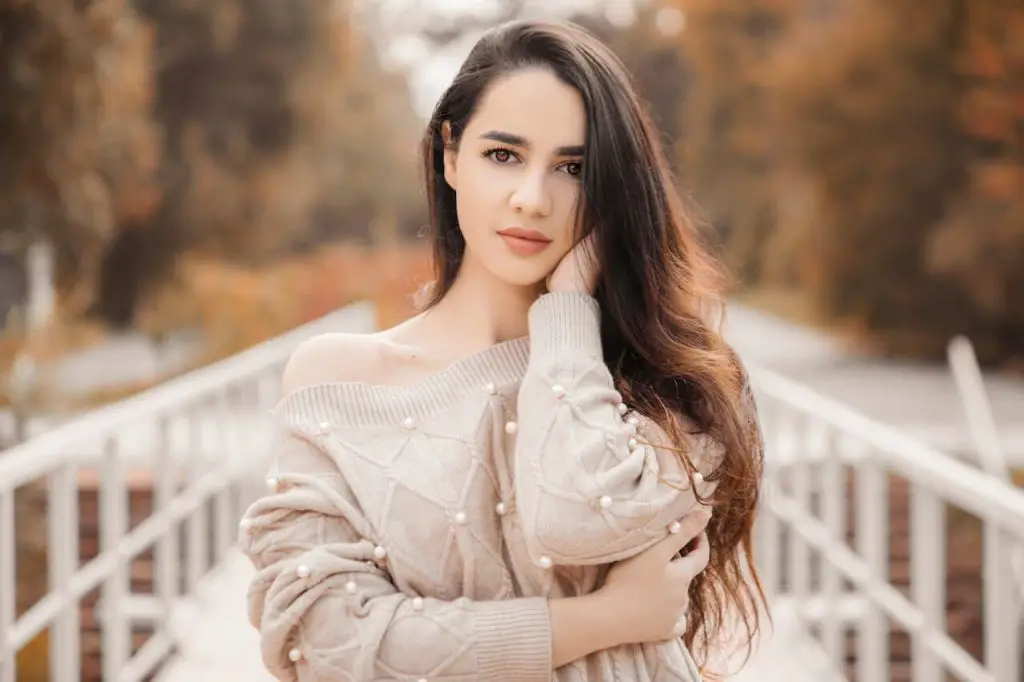 Photography poses for ladies or plus-size women isn't a tricky task. But the challenging part is to demonstrate your storyline and, after that, plan your posing style. And for this, you can –
Study different poses beforehand.
There are several posing styles on the internet, or you can search for the best poses for pictures of females on YouTube tutorials. Saving the photo samples, you can memorize or recreate them.
Go through the Instagram feed. 
As per statistics, 95 million photos and videos are shared on Instagram daily, indicating that you explore contemporary and modern portrait photographs with attractive posing guidelines.
Follow fashion model blogs or magazines.
Professional models have the expertise to spotlight any products by expressing proper postures, attires, and makeup. If you follow them, you get fashion and posing knowledge.
Eye on advertising agencies.
The main focus of an advertising agency is to create strong communication and promote sales to achieve the business goal. That means you get product advertising knowledge and related stories to your poses.
Visit portrait photographers' portfolios.
Portrait photographers are specialized in capturing different emotions, feelings, and stories. Also, they deal with other models. So, by following their portfolio, you also get camera and photography techniques.
How Do Women Pose for Photos? Different Female Poses for Photoshoot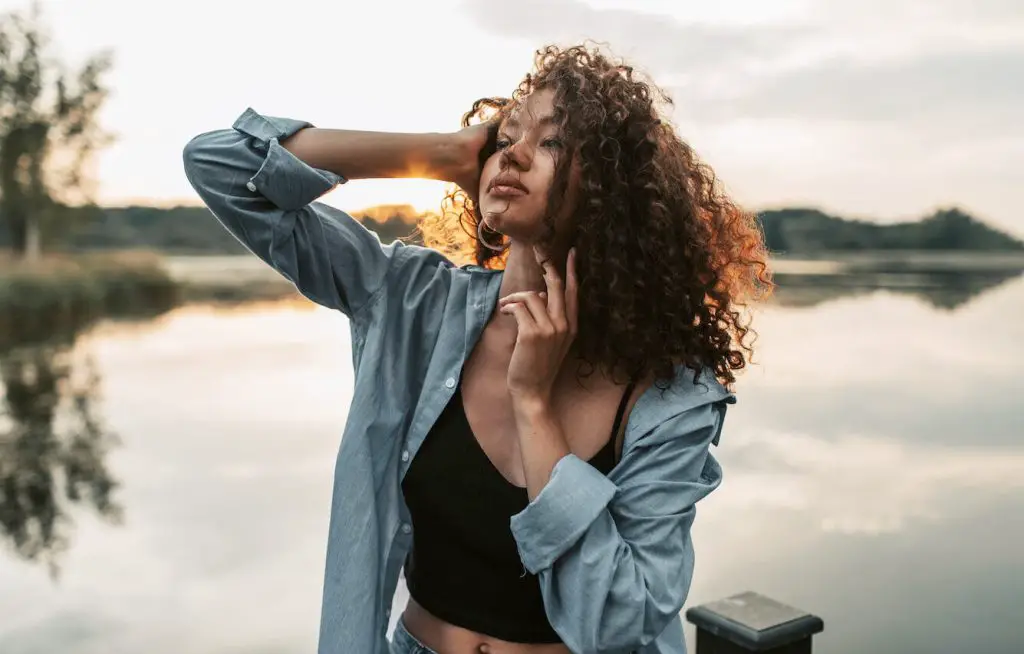 Let's discover some awesome woman profile picture poses below:
Formal Posing 
This highly versatile portrait photography poses female work best for formal business profiles. You can take a photo of yours at a three-quarter angle, facing slightly away from the camera or just straight, and can hold your jacket collar. 
Fashion Poses
Fashion poses are one of the best poses for ladies' photoshoots to show your style and communicate with the viewer. For this, you can try some classy sofa poses, pull the dress, or forward one foot.
Female Body Poses
You can experiment with different model postures or styles to achieve creative magazine-cover portrait goals. Also, all body types, shapes, and forms look beautiful with an arched back or one leg in, one leg out pose.
Glamorous Poses
Are you searching for stunning poses for photoshoot females? You can try glamorous postures like lying on your back, sitting with your back arched, or one hand on the hip, one hand behind the head. Also, you can twist your body or move your hands.
Female Standing Poses
Headshots and half-body compositions are considered the best standing pose for pictures of a female. Also, you can try some full-length portraits. But pay attention to avoiding rigid and sharp angles. 
Female Sitting Poses
Seated poses are another great poses for females to start. You can sit on chairs, stairs, ground, or on any playground. But focus on keeping curves obvious and creating suitable forms of your body. The sitting pose is always shot from slightly above, looking down.
Half Body Poses
Half profile posing is one of the best professional outdoor photography poses for females. Don't forget to shoot close up, far away, and change the perspectives. You can try different angles and facial expressions for more creative headshots.
Dynamic Female Poses
For dynamic postures, you can use negative space, utilize different outdoor photoshoot poses for females, or try some movement into the pose. Pay attention to avoid mergers. This pose can create solid compositions and add additional visual interest. 
Female Back Pose
For shooting this woman's full body photography, you can lay back and relax. But you can also look back and show off your sexy shoulder by crossing your arms and looking far away. A shirt that shows your shoulder is handy for this women's photography pose.
Sexy Female Posing
The finger on the lips poses one of the sexy photos poses for women. Also, you can try the sexy sprawl pose, feet in the air pose, or sit on a chair, toes pointing out. Here, your face can be a great focal point for expression.
Cute Girls Posing
The jump pose is full of joy and playfulness. On the other hand, the one leg up and one leg down posture are pretty flattering. But both poses give you excellent body composition for imagery and liveliness to the shot. 
Note: Use burst mode for capturing jump pose.
Beauty Posing
Are you eager to explore some simple, stunning, and powerful women's photography ideas? The shoulder-pop pose is famous in commercial beauty photography to add an extra emotional frisson to close-ups.
Cool Model Poses
Are you want to achieve a cozy look that suits most of the model poses for females? You can try some crouching poses to add a little punk aspect. Or, you can try a compelling zig-zag shape from top to bottom, sitting on a chair with an elbow resting on the knee. 
Elegant Poses
Arm crossed or sitting cross-legged is a simple, and popular modeling pose for females. You can sit on a chair or sofa and wear a high-slitted skirt to give an elegant look. But the most important thing is to remain relaxed for giving gentle touches.
Female Confident Pose
Hands near the face or on the hips create a slimming effect and give a confident look. Also, you can slightly lift your chin to provide a soft, timid, and shy look. Feel free to experiment with different angles for making compelling portraits.
Ladies Pose
From big female photography poses to slimmer ones, this offers versatility to explore inner beauty, happiness, and joy. For shooting, you can choose your favorite face side, natural walking pose, elbow resting, or any glamorous look.
However, for the hands, you can naturally touch fingers to fingers, depending on your mood.
Flattering Poses
The squat or flattering one is the most popular female portrait on social media channels. To capture this powerful pose, you must create a space between the arms and body. 
Remember, your adornment is vital in making a balanced and beautiful photograph. 
Pro Tip: You can also try some lying or sitting sideways pose.
Curve Female Poses
The beauty of a woman's form lies in the curves. For capturing these female pose photos, you can try different positions like standing, sitting, or lying.
The best way to do this boudoir pose is to think about the feminine S shape and apply the form to the whole body. 
Cute Female Poses for Beautiful Female Portrait Photography 
Beautiful female portrait photography's success lies in perfect composition and expression. Here, we mention numerous woman poses ideas so you can find your inspiration.
Hands-on Face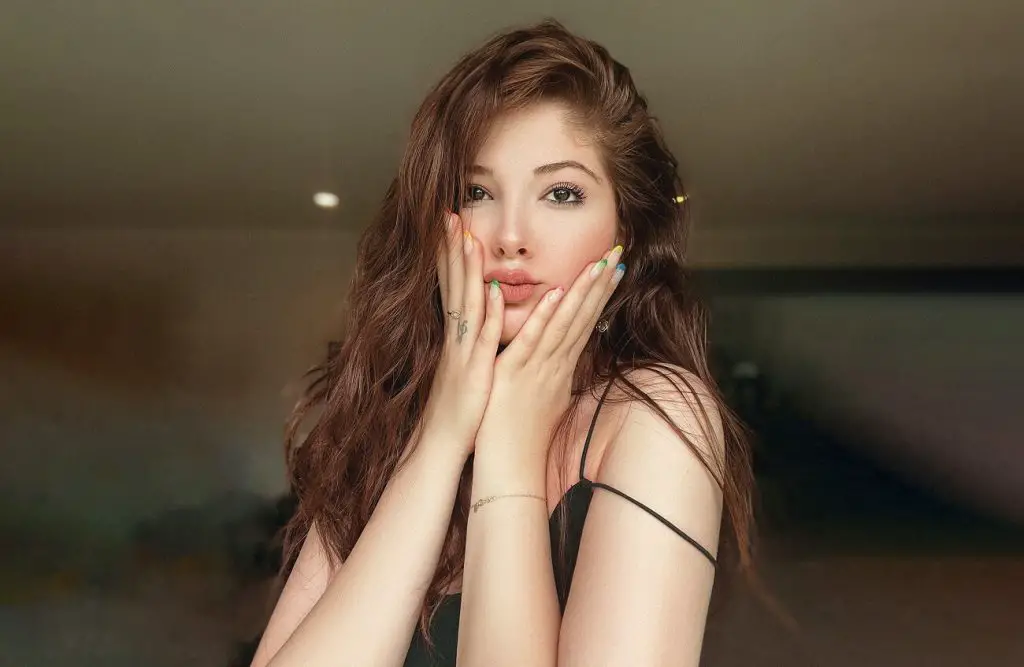 The hands-on face look is one of the most appealing female portraits or sitting poses because it naturally allows the model to play with their neck, face, and torso. 
Also, the pose gives freedom for many exciting positions and movements that easily fit any fashion photography, like showcasing makeup and beauty items. These female poses aim to direct the audience's eye to the face. 
To achieve this classic pose, 
you can put your hair to one side to highlight your favorite face side.
Next, put one hand against your face when another hand is placed lightly on your jawbone.
Don't put extra pressure on the face.
Stare straight into the camera.
Also, you can play around with your hands and try different facial structures.
Note: Don't show flat palms or the hand's side view.
Look Over the Shoulder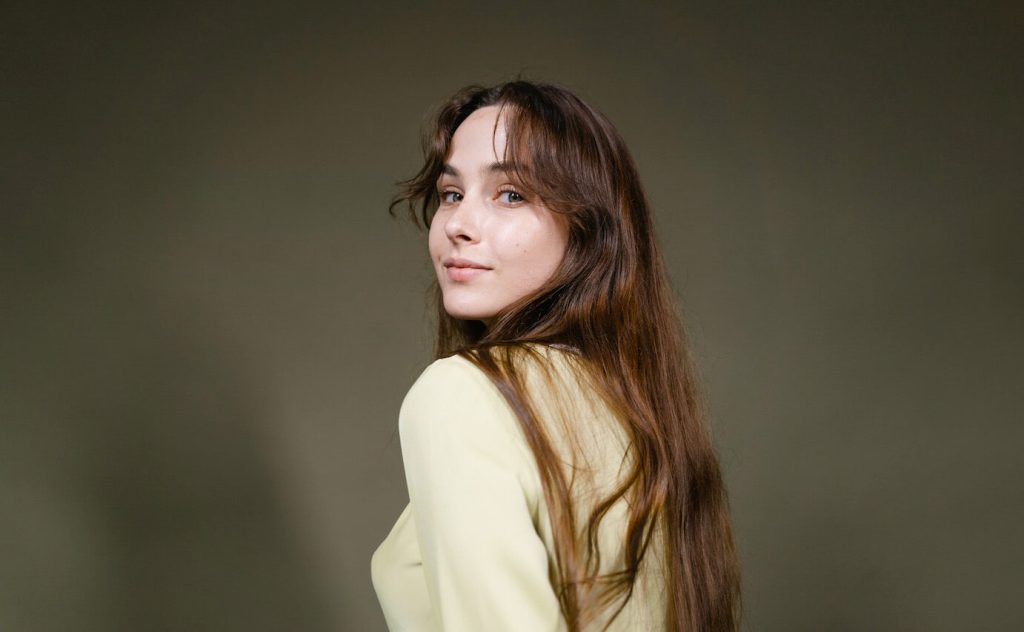 Look over the shoulder pose is one of the best women's poses to create a confident and superior feel. With this glamour photography, you can show off stylish earnings, makeup, or other fashionable things. 
However, for capturing this classic female portraiture, you can look over your shoulder as standing or sitting. It is a creative portrait pose that suits close-up headshots and half-body pictures.
To add mystery and beauty to your portrait, you can 
open up and create space between the elbow and your body shape at a 45° angle.
But don't turn too far, making the pose look strained.
Try some shoot from the right or left as well as slightly above your face.
Pro Tip: You can shoot in almost any location and lighting setup.
Note: Avoid straight-on shots. Don't set the shoulders and camera lens parallel to one another.
Hands in Pockets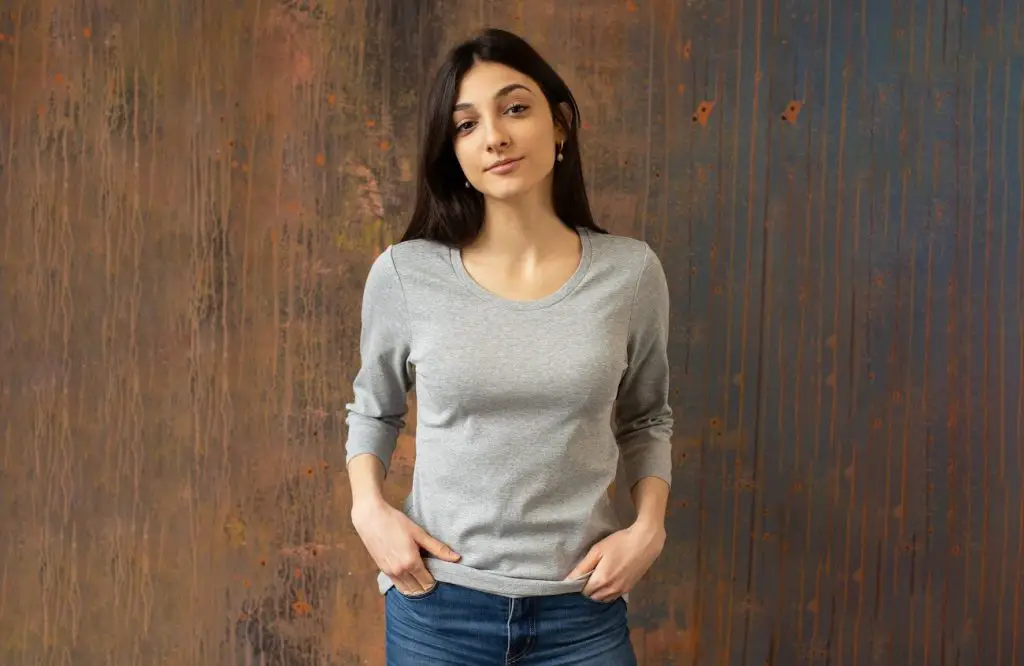 You may often see this casual model poses in commercial modeling or casual fashion outfits. This portrait poses for females is used in lifestyle photography or street photography. 
However, with this subtle and natural look, you can highlight elegance without distraction. Also, you can transform this posture from casual to the catwalk or a simple head tilt.
Do you want to take some hand in pockets women's candid posed? 
Let's start.
Simply put one hand or both hands in your pockets or hook your thumbs in.
Then lean toward the camera slightly.
Put one leg out in front and 
Try some interesting angles and shapes to add a fun or edgy look. 
Pro Tip:
Make the pose more feminine.
Let your thumb out of your pocket.
Bend your arm slightly.
Note: Avoid doing the "amputee" look where half of your fingers disappear into your pocket.
Touching Face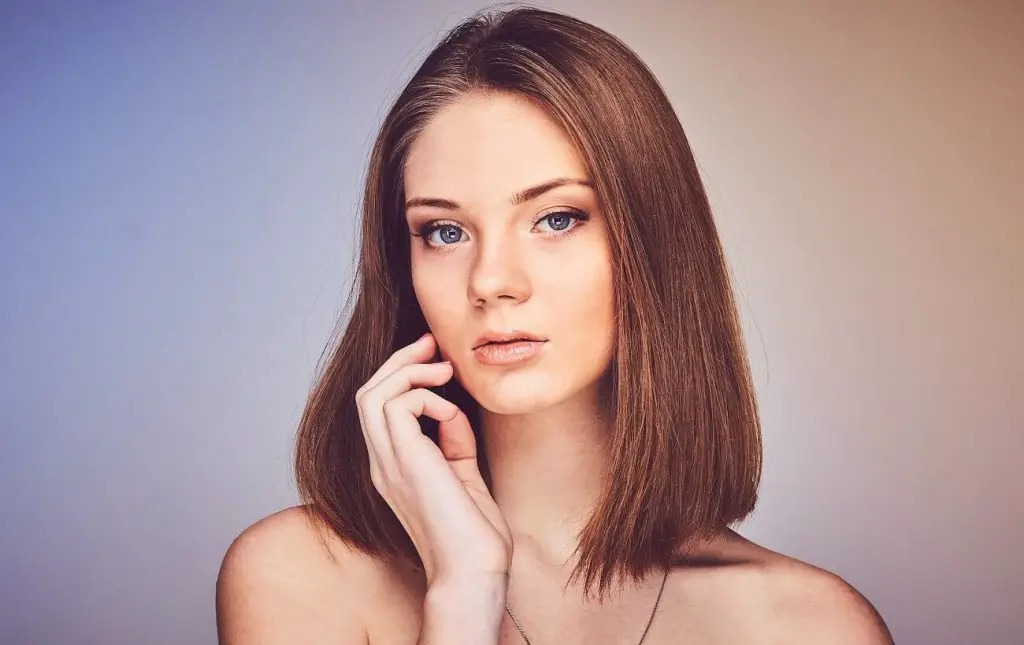 The pose is famous for advertising fashion photography to showcase makeup and beauty portraits because it leads the audience's eye to the face. 
Also, with these portrait poses for females, you can add playful moments to your photos. Want to let your hands frame your face? 
Let's do it!
First, place one hand on your face.
Touch your cheek, chin, mouth, or hair (depending on your mood).
Experiment with different hand positions to portray your storyline.
Pay attention to the positioning of your fingers to give an elegant shape.
Hand on Hip Female Poses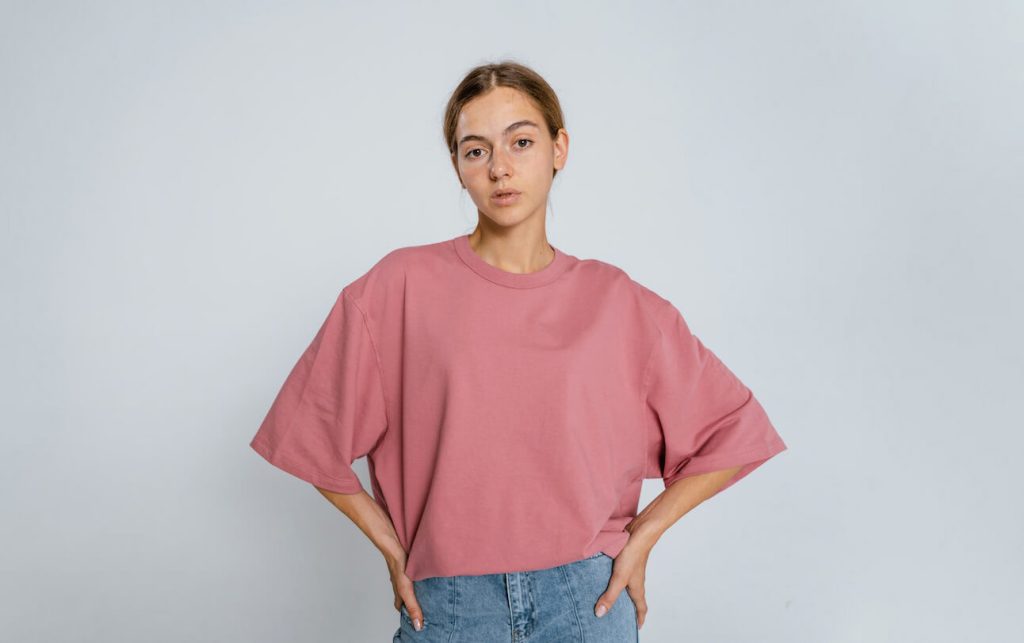 It is one of the most confident female poses for photography, enhancing the female body's hourglass shape. For this reason, it is also known as the influencer pose seen in high fashion photography. 
With this woman's posture, you can highlight confidence and power like in fashion and glamour magazines. To capture these classic hands-on-hips photos –
First, place both hands on your hip to shoot the images.
You can try one hand when the other hand holds a suitable prop to give an aesthetic look.
After that, push forward your elbows and slightly bend your back.
Pro Tip: Try weight distribution poses to experiment with some creative indoor photography.
Hands in Hair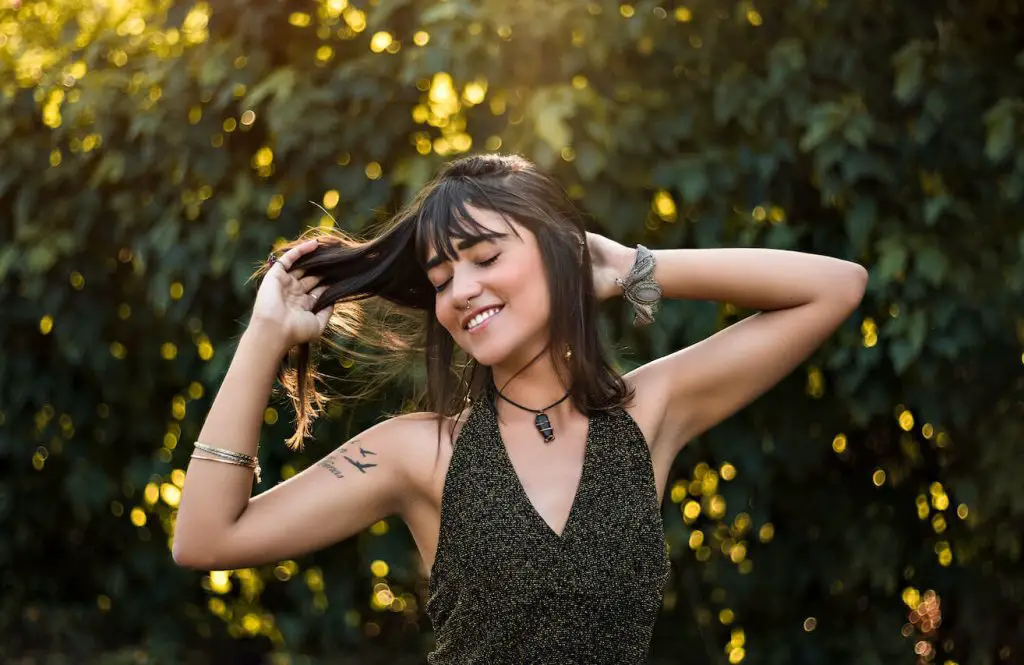 Hands-in hair beautiful woman's poses aim is to showcase trendy hair cut, styling, and many other fashionable attributes like glamor photoshoots.
Let's take a look at how you touch or run your finger in your hair below:
Use both hands and place them in your hair lightly.
After that, slightly lift your chin to give a confident look.
Open up and create some space between the elbow.
Try several shots and angles.
Pro Tip: If you face trouble capturing the detail of your hair, you can raise your shutter speed.
Hands-on Cheeks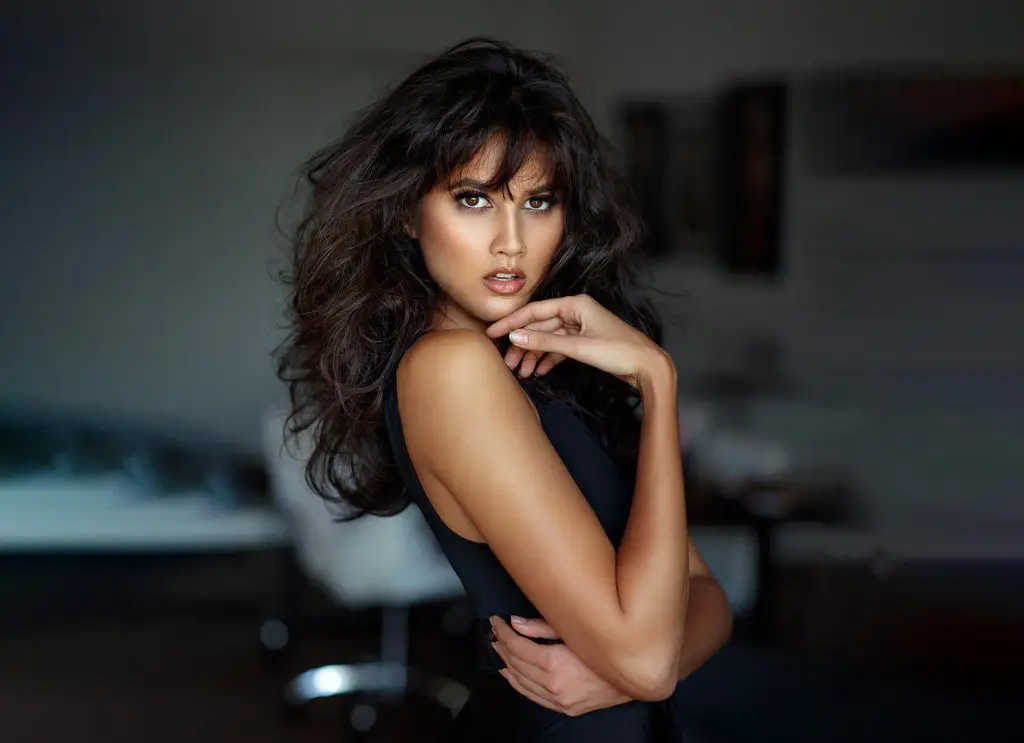 One of the best hand poses to shoot the beauty of a woman because it frames a gentle hand on the cheek. However, with these simple woman beauty photography poses, you can achieve a thriving and vibrant output that enriches your profile.
Do you want to bring your portraits to life? With these hands-on-cheek poses, you can achieve your goal. 
Put both hands or one hand on your cheeks.
Avoid pushing your face too hard, which leaves unpleasant marks.
Experiment with different angles. 
Pro Tip: For Indoor photoshoots, you can use a low ISO between 100 to 400 for a clear and grain-free result. But for making some outdoor photo series keep ISO close to 100.
Natural Walking Pose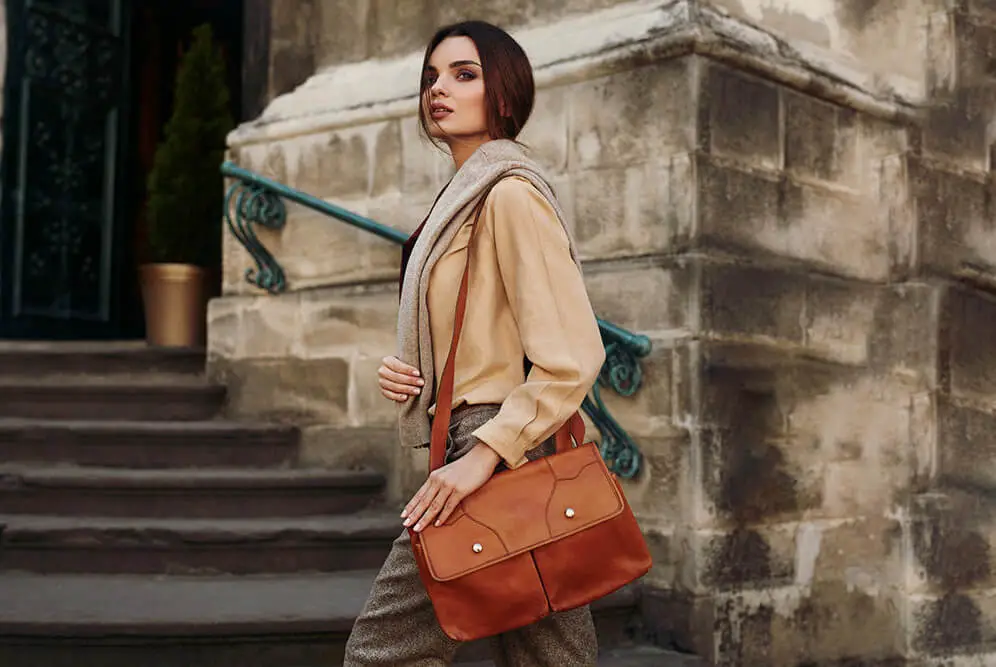 Catwalk or walking shots are one of the best outdoor photography poses for females because it allows you to capture an incredible silhouette. 
Like any other variation of women's portrait work, you can portray a strong sense of movement with this classic fashion pose.
First, set up your facial expression.
Relax and free both hands or cross arms over your body.
For the upper body pose, feel free to experiment with your favorite one.
To show your side, angle your body 45 degrees to the camera.
Pretend to walk. For an airy dress, you can step pretty fast to move the dress.
You can look at the floor or ahead to add a playful feel or tilt your head back and laugh.
Note: To avoid motion blur, use a tripod.
Flip Hair Female Portrait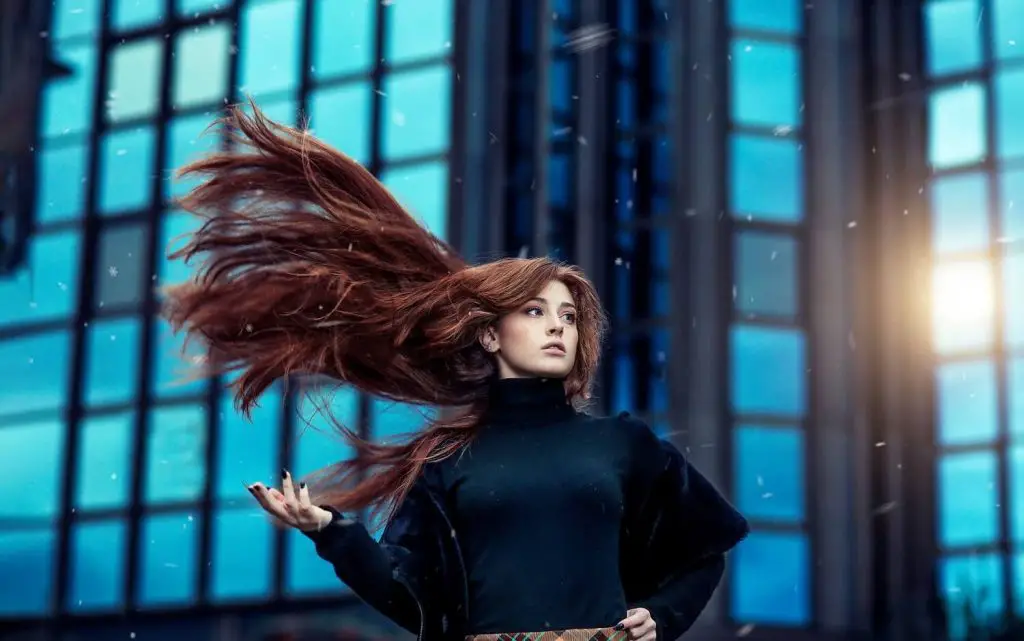 Want to capture some fun moments? The flip hair pose is a reflection of your inner beauty. Sometimes, beach shoots or street fashion photography include a hair-flip posture.
It's a simple yet exciting way to add natural and joyful movement to your portrait. Let's start!
Flip your hair and laugh.
Or, you close your eyes if you don't schedule any facial expressions.
Also, you can turn in circles 
Take multiple shots to choose the best one.
Pay attention to your facial expressions and elongating your neck.
Note: Use a fast shutter speed to capture the action and sharp photos. But for dreamy women's portrait photography, use a slower shutter speed.
Hands Above the Head
Do you want to emphasize facial features using hands? Hands over the head are the best standing poses for photoshoot females' elegant look.
This pose is also familiar in sensual and glamorous yoga photography. Also, it's a great way to show off different dancing moves. 
First, put down your hands and relax.
Then put both hands above your head.
You can turn your body a little to one side to give a slimmer look.
Put both your legs closer together if you capture a full-body portrait.
For photography from behind, throw your head back a bit.
Pro Tip: To take this pose to the next level, you can create a fashion looked expression on your face.
Pull Hair from Both Sides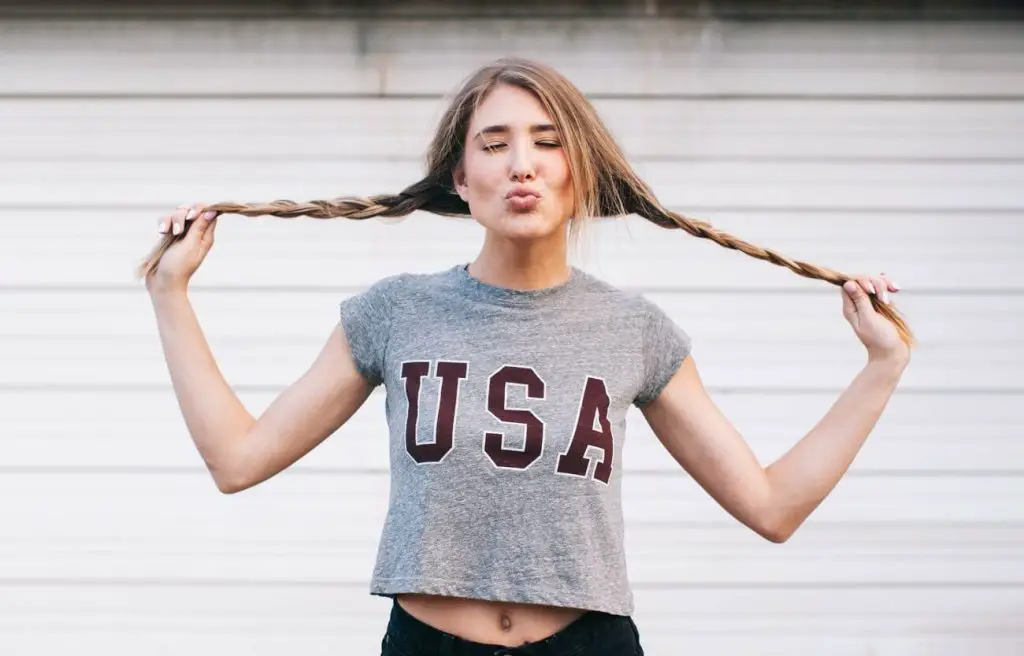 It's different from the other poses because it adds more dynamics and emotion to indoor photography poses for females. Hairs represent the hidden beauty of women. 
You can use it to capture a movement pose or give an elegant look depending on your choice.
Let's click!
You need to stand up straight and look straight at the camera.
Pull your hair from both sides and express your feelings through your eyes, lips, and facial expressions. 
Pay attention to the lighting setup to shoot these fun and lively photos.
Feminine Poses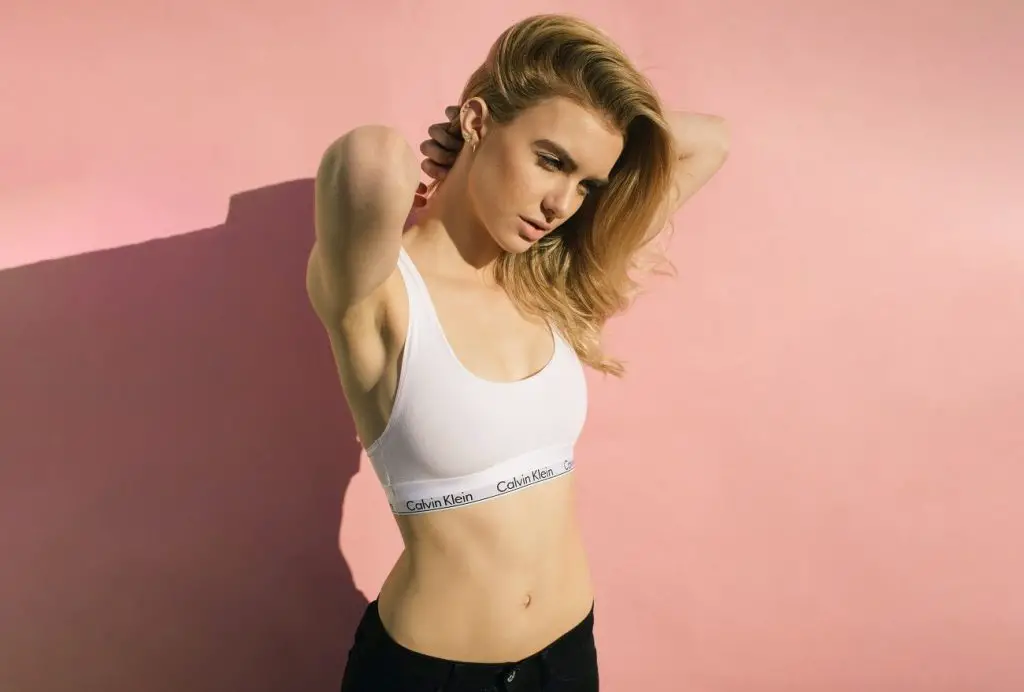 Feminine poses beauty lies in the female curves that express your warmth, gentleness, tenderness, and other emotions in one frame. But don't ever think you need to be thin and curvy.
However, to shoot the pose, highlight most of your curves.
First, think of posing a Feminine S shape to show off fantastic curves and apply it to the whole body.
Or, you can apply milk bath poses using different accessories and non-standard approaches.
For exciting purposes, you can add flower petals, fruit, or other details to the bath.
Leaning Forward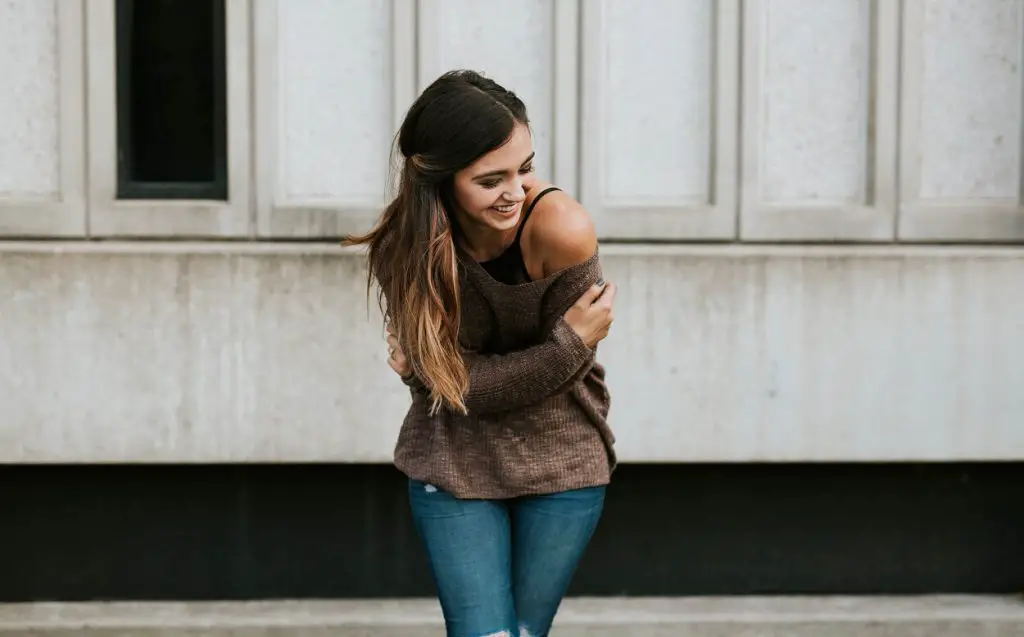 This women's pose is famous in boudoir photography, glamour photography, or on the cover of high fashion magazines. Several women sitting postures include a leaning forward pose with one leg pulled in, and another stretched out. 
But this pose depends on your emotion and storyline.
Lean slightly forward and keep your body vertical to the camera.
You can cross your legs and put one hand on your knee.
Or, you can sit on the front edge of a chair and lean forward.
Keep your face and shoulders high, facing the camera.
You can try different hand positions, and head turns if you shoot in a standing position.
Pro Tip: You can wear a high heel to create an excellent shape and point the toes down when seated in a chair.
Lie on Side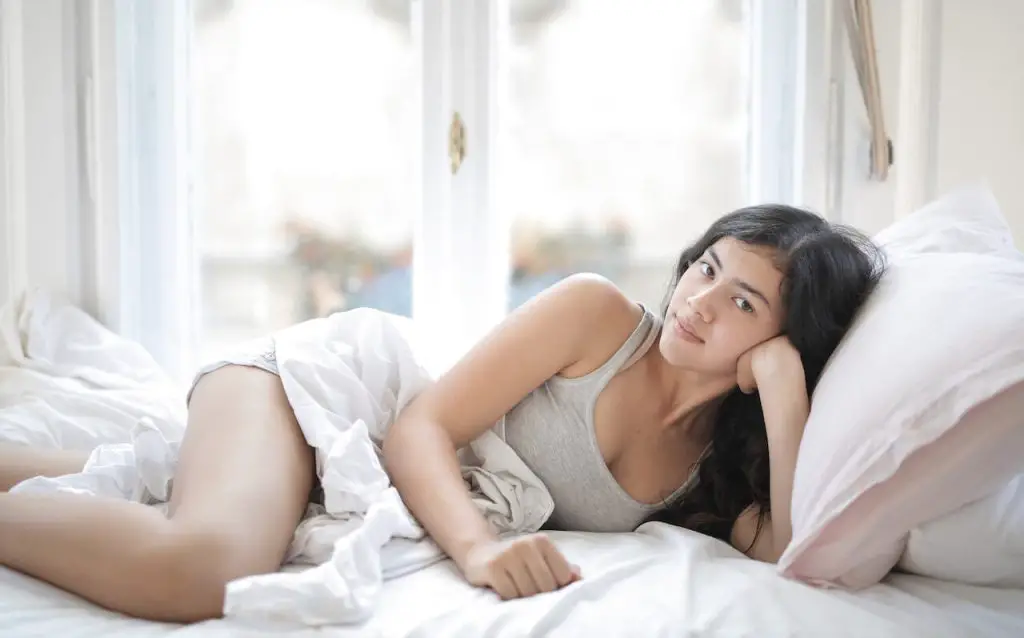 Do you want to click casual pictures of yours? With this pose, you can fulfill your desire. You might notice this pose in yoga photography. 
However, you don't need to bother about your appearance, body angles, or other facial expressions because the objective is to enlighten your natural beauty and inner emotions. 
First, select your comfort places like a bedroom or others.
Lie on the side (left or right depends on you).
You can use different props like blankets or pillows.
Also, you can lift your one leg and keep smiling to add more fun.
Hold your head and put another hand on the ground to create a yoga pose.
Lie on Floor Photo Poses for Women's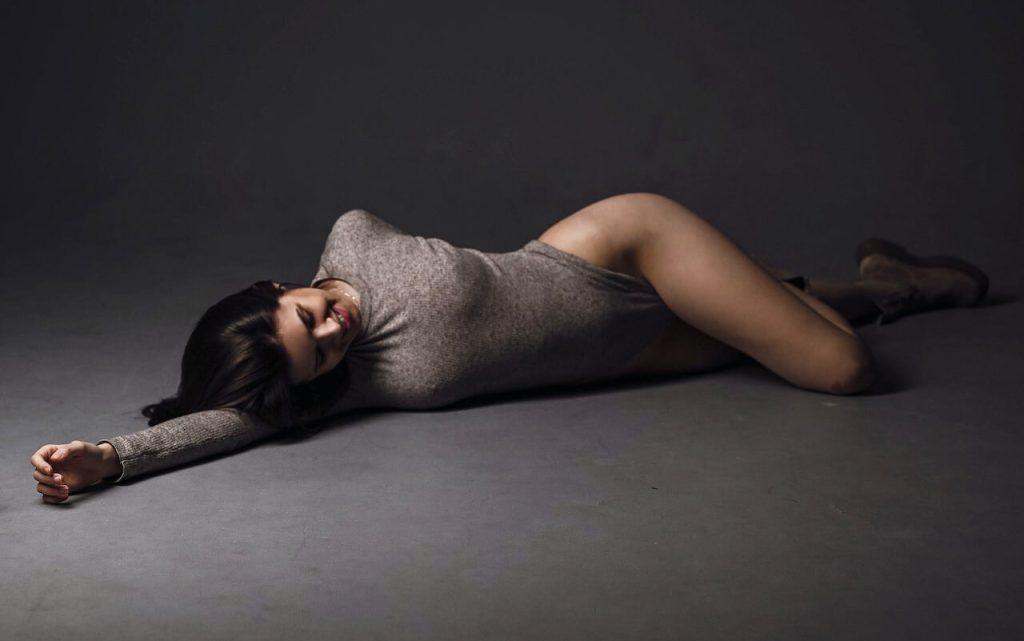 One of the best photos poses for women. The recycling pose is also steamy female boudoir photography because it gives a sexy and seductive look under soft lightning. 
Despite its simplicity, the pose is effective for all kinds of portrait photography. 
Be relaxed and casually lie on the floor.
Play with your hair or other props, such as a book or magazine.
You can rest your head on your hand.
Position legs in a way that emphasizes body curves.
To add variation, you lie on your backs, looking up, and many more.
You can put your hands on your hair, lift a leg, or do anything that gives you a relaxed feel.
Note: Capture this pose from eye level or above to add more beauty. 
Lying Against the Ground, Hand on Head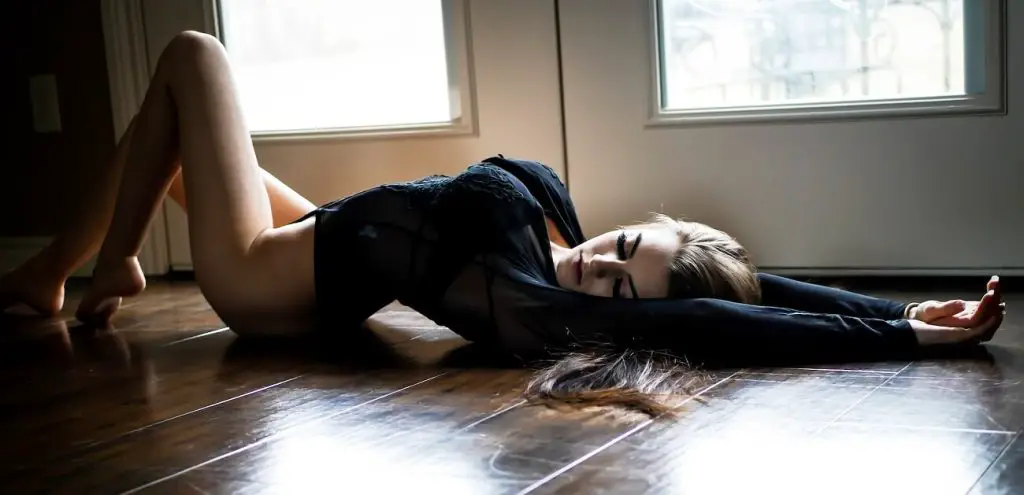 This one is pretty easy to shoot and used in boudoir photography. You can implement a variety of nice shots with exciting surroundings. 
However, to capture your mood with this pose, you can either go to a studio or your home. 
First, lie on the ground and lie on your preferable side. 
Propping up your head by bending your hand.
Let your elbow go past your head.
For a mysterious vibe, you can experiment with different facial expressions.
Pay attention to shooting from the ground level or just above.
Pro Tip: You can shoot through a foreground object like grass to add spice.
Leaning Against a Wall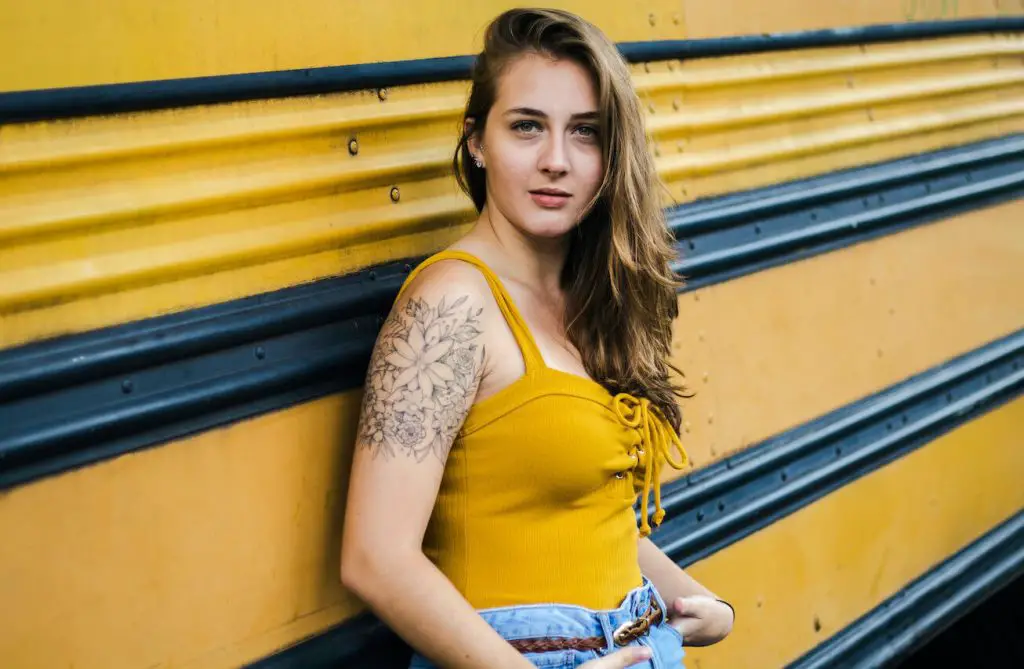 The most stylish and versatile street photoshoot poses a female that works excellently in fashion or commercial photography. Also, it suits both men's and women's fashion models for branding trendy, fashionable accessories like watches, bags, etc. 
However, this pose can add an elegant, vibrant, and playful feel to your lifestyle photography. 
Let's click some candid!
Stand with your back straight in front of a wall.
Lean the head on the wall, and don't bend your neck back too much.
Bend your one knee leaning against the wall.
You use accessories like sunglasses, hats, and many more to make an outstanding pose.
You can put your hands in your pockets or lightly rest your legs for three-quarters or full-length shots.
Pro Tip: You can try natural light at midday, exciting buildings, or textured walls to add extra value. 
One Leg on Top of the Other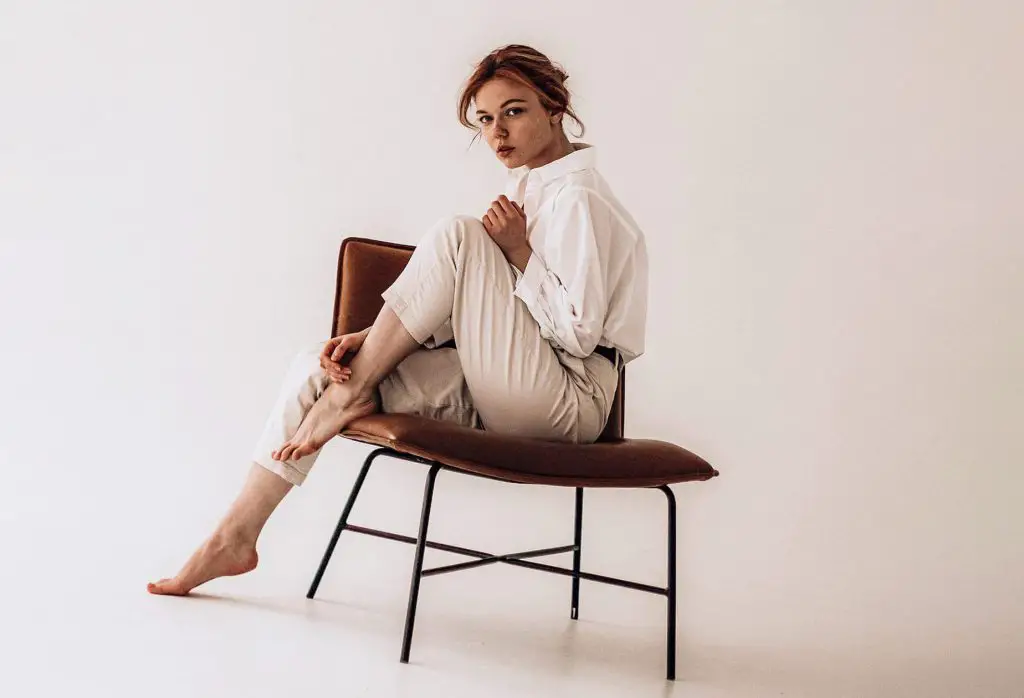 Do you want to add the most lavish and passionate look to your profile pictures? This pose makes your portrait photos more striking.
You can experiment with different angles or emotions during these photo sessions to boost your portraits.
Put one leg on top of the other.
You can place your arm on the bent knee.
Rest your hand on your hand. 
Hide Behind a Scarf
With this pose, you get an excellent opportunity to draw the attention of your beautiful eyes, stylish hair color, skin tone, or others. Also, you can use this pose to give a mysterious feel.
However, to add some spice, try some black ad white photography and open up your creativity level.
Hide behind a scarf, duvet, or brightly colored fabric piece.
Use a zoom lens to add attractive surroundings if you want.
Try different facial expressions without feeling confined.
Casually Place Elbows on Table
In most fashion shoots, you might see this type of photo poses for a fat woman or a silky one. These casual poses are ideal for lifestyle or street photography. 
However, you can visit a coffee shop or bar to shoot this pose. Let's click some minimalistic portrait photography!
You need a table and some props like a book, a coffee cup, a glass of wine, or others to tell a story.
Put your elbows on the table and tilt your head to one side.
You can look up and give an elegant look to express your freedom and confident vibe.
Sitting with Knees Up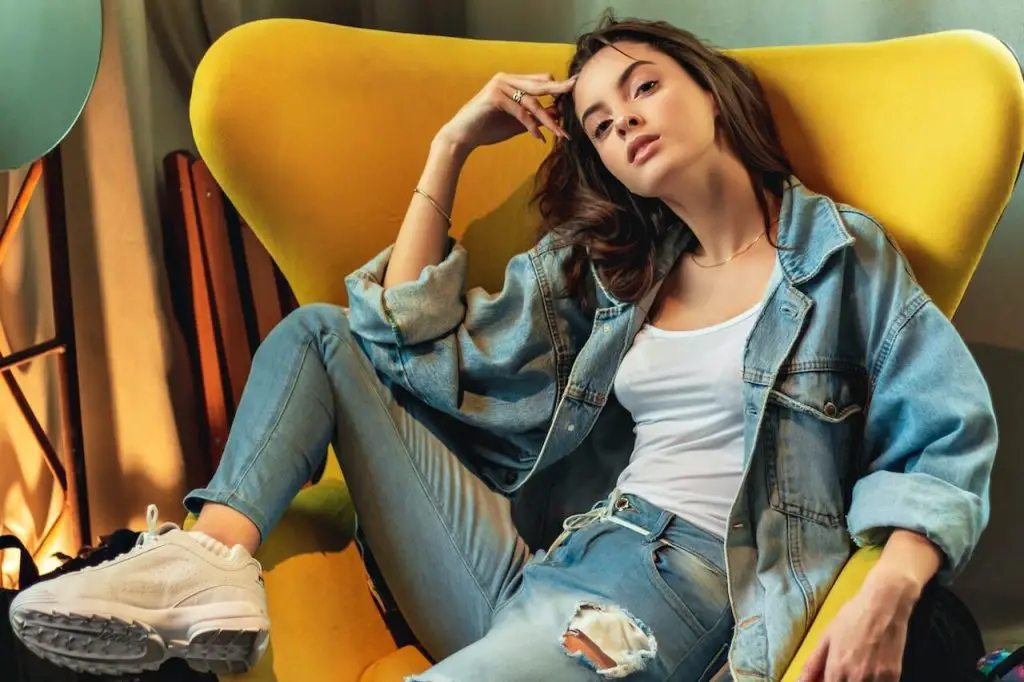 It is a classic sitting pose aiming to tell a story through your eyes while your body remains relaxed. For this reason, it is ideal for dancers. 
Do you want to shoot surreal or conceptual portrait photography to enrich your photo profile? 
Let's do it now!
First, sit on the edge of a chair or surface.
After that, cross your legs and bring them towards your chest.
Place both hands over the knees relaxed, or place one in your hair and the other on your face.
To create an interesting composition, you can include several items like flowers, grass, or others.
Pro Tip: Feel free to add props like smoke bombs, curtains, etc., to make the pose more elegant.
The Full-Length Portrait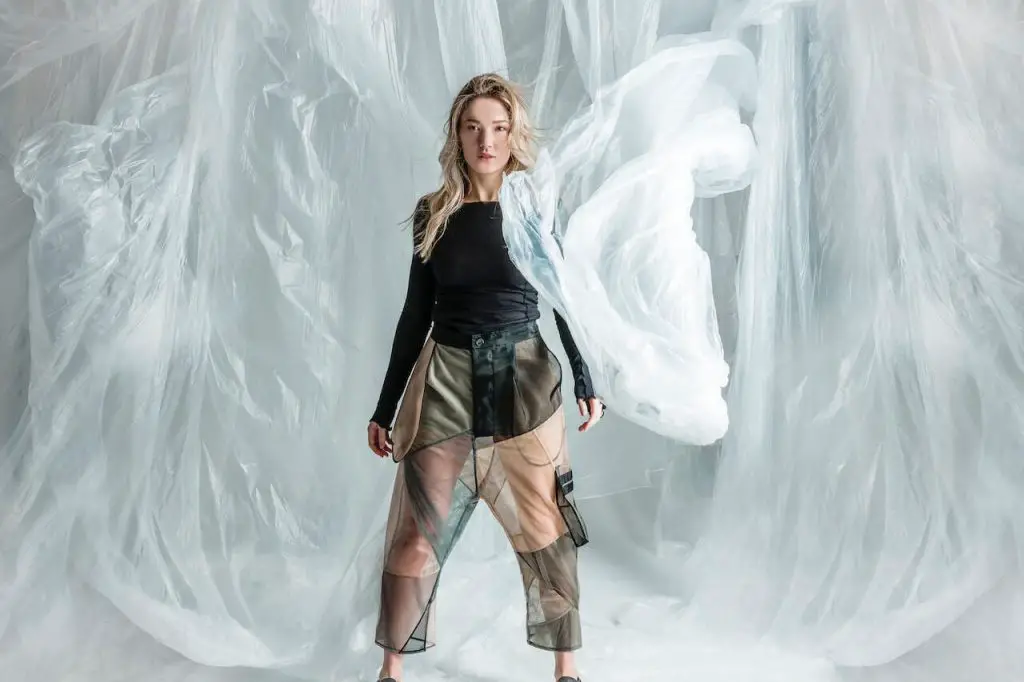 When it comes to professional photo poses for women, you get an opportunity to shoot incredible editorial fashion photography similar to a lifestyle photoshoot. 
You might see this pose in most fashion magazines or books expressing a tale of a brand product and illustrating a current trend.
First of all, choose your favorite outfits for shooting.
Bring your legs close to the camera forward. 
Place the hands to the side or the front as per your theme.
You can bend your knee or turn your foot slightly outwards.
Pro Tip: The full-length portrait shot often works best with a 50mm or 85mm lens.
Looking Up at Camera Female Portrait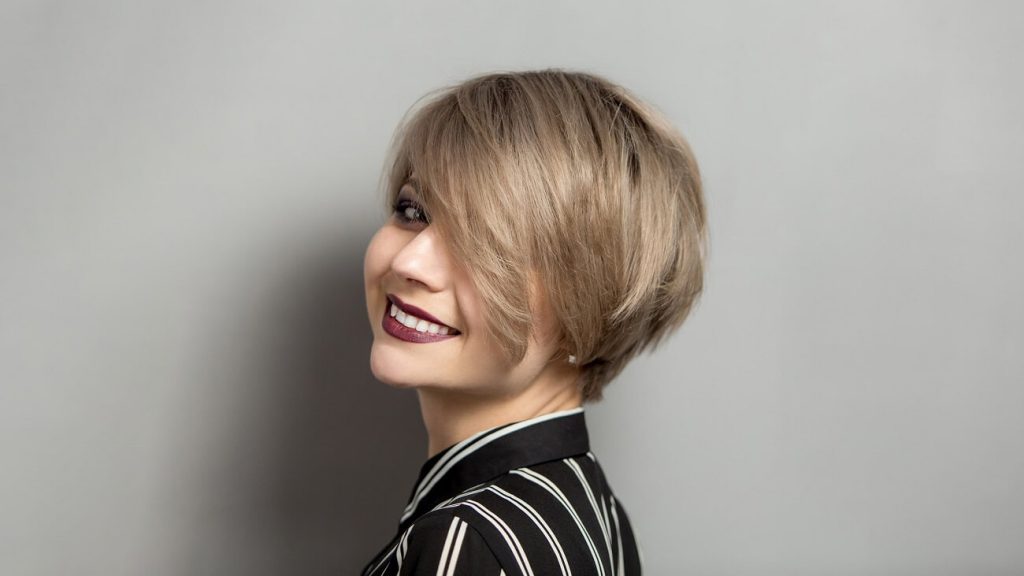 One of the most popular female model poses used in catalog photography is LookBook. Here, the aim is to evoke the audience to your facial expressions, fashionable outfits, and many more.
Do you want to combine catalog photography with lifestyle in an exact location? Shoot now!
Stand casually or straight.
Fixed eyes on the camera.
Place your hands on your clothes, accessories, or other things.
You can play with your hair to add some funny movement.
Note: Avoid using indoor lights or shooting at night if you don't want to miss the details.
Confident Portrait Poses for Women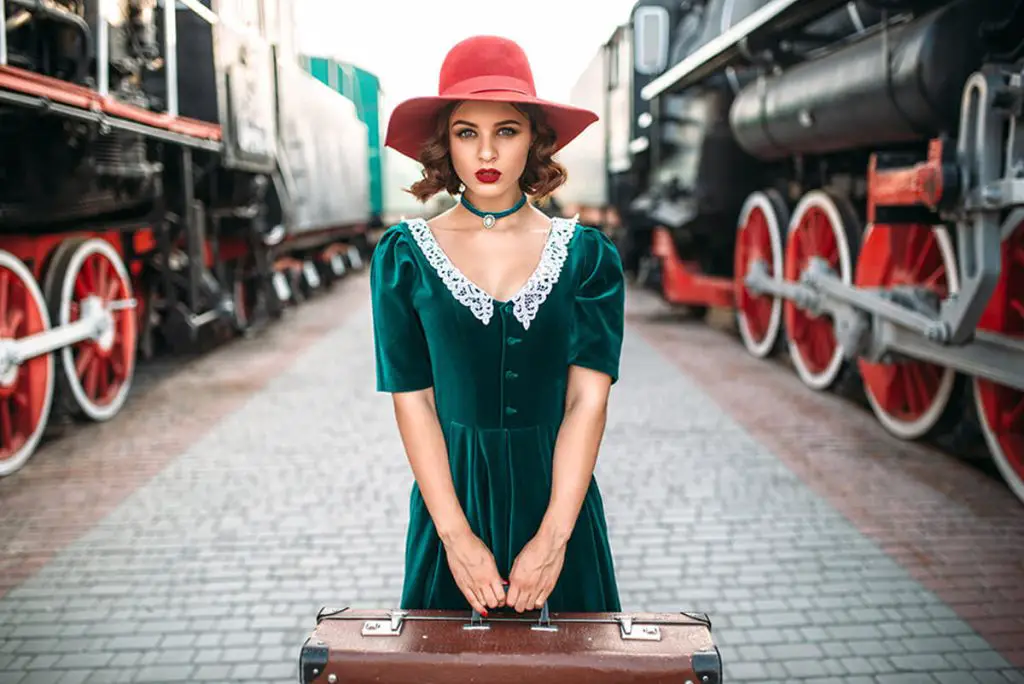 Woman's portrait photography beauty lies in their confidence and boldness. The confident or powerful pose makes them look strong and sometimes a little sassy.
It places the viewer in a dominant position and highlights every little detail. 
First, wear your comfortable and formal outfit.
You don't need to stand straight; put your weight on both feet.
You can lightly bend and give a confident or professional look. 
Or, you can touch your coat and keep one to another to give it a formal look.
Pro Tip: You can take the pose and angle at 45 degrees, but the choice is yours.
Close Up of Her Face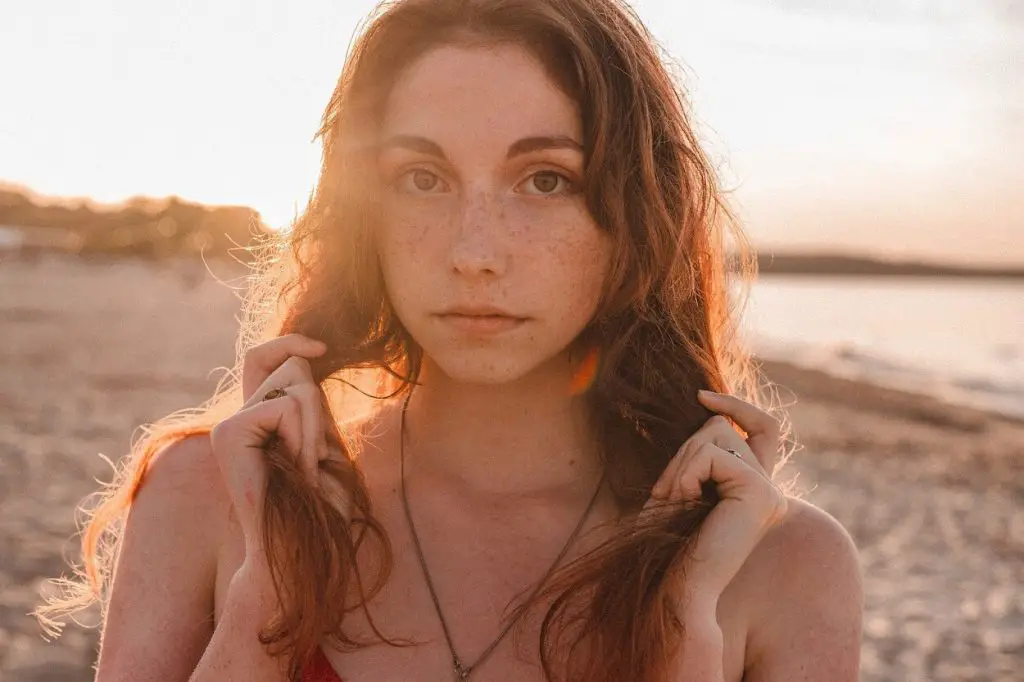 Close-up photography is one of the most popular, stunning, and powerful photo poses for women, giving you fantastic results. 
Set up your facial expression to bring some emotion.
Choose your lips and eyes, posing to capture the intricate beauty.
You can use your hands, shoulder, or arms to interact with your head.
Try different chin positions.
Sometimes turn your face side to show your beauty or hide your weakness.
Pro Tip: Try using a large aperture between f/2 and f/4 to blur the background and ensure a fine-tuned output. 
Note: Use a tripod to avoid the camera shake.
Crossed Legs While Sitting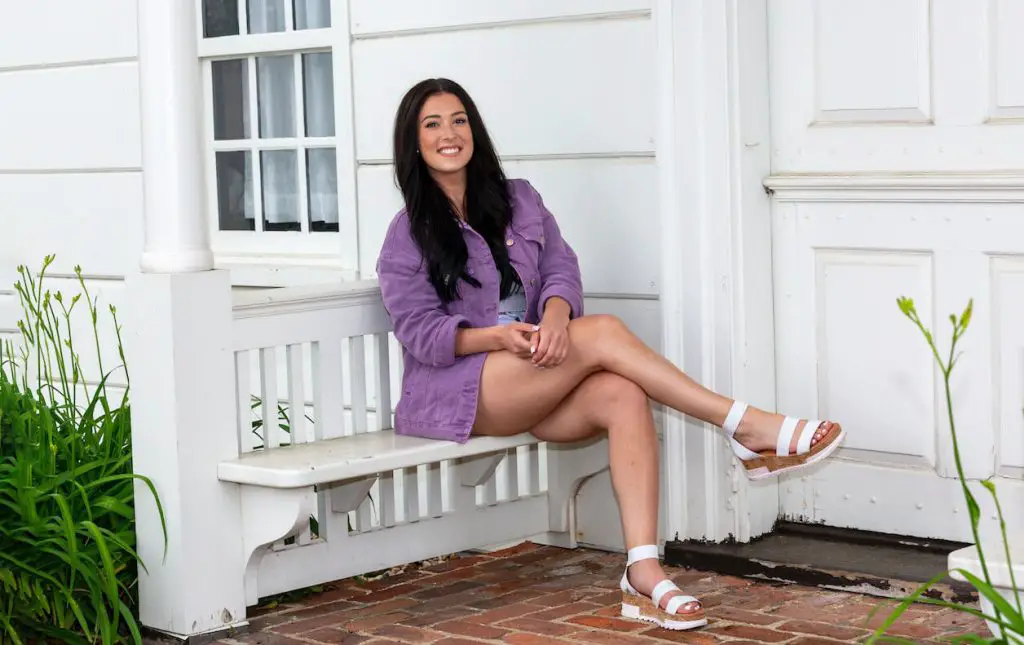 These are the most used fashion portrait photography poses for females. Sometimes crossing your legs postures gives a high-profile catalog fashion shoots. 
Also, fashion-crazy followers love this elegant pose so much. You can try these poses sitting on a chair or roadway and standing. So, let's do it!
For the standing crossed legs pose, you can stand up on your own or against a wall. 
Turn your head to look away from you.
If you wear a hat, you can tilt the hat with your hand to give an awesome criss-cross shoot. 
For sitting poses, straighten your back and look directly into the camera.
You can cross your legs at the knee to show your dress.
Expert Posing Tips for Photographing Women
Perfect women posing is all about body language. You know that face-to-face conversation gives telltale clues about how you're feeling and thinking. That means women posing is not just about creating a lovely or cute shape but also creating a message. 
Let's look at some expert posing tips to make a picture that speaks a thousand words below:
Accentuating and minimizing curves with posing – if you stand facing the camera, you can put your weight on the back foot to show off the slim outlook of your hips.
If it bends, bend its rules – women's body's beauty lies in curves, so bending limbs accentuates the curves.
Create space between arm and body – you don't need to create an ample space that makes a bigger version of you. 
Apply the magic of 45 degrees – photograph at 45 degrees rather than facing square onto the camera if you want to highlight your slimming angles. 
The S shape feminine pose – you can apply the pose to the whole body. 
Define the waist – you can apply the tips for creating an hourglass shape or a waistline in slim women and minimize a waistline in curvier women.
Head angles – explore different head tilts for achieving confidence, questioning, engaging, or other looks.
Speaking of jawlines – if you have a little weight below your chin, using this pose, you can get the same result as weeks of dieting!
FAQs
How do female portrait photography poses help to get stunning photos?
Female portrait photography demonstrates different stories in every frame and helps improve the subject's appearance, creating intimate, memorable moments.
How to pose for photos female full body?
Portrait photography requires more detailed attention to the subject than documentary photography. For this reason, to shoot female full-body photography, you can try to place weight on the back foot, bend one knee, let the hips fall to one side, or create asymmetrical shoulders.
How to look good in photos of females?
You can practice in front of a mirror using a self-timer choosing the right light, or highlight good posture wear the right clothes and makeup. Also, you can use phone apps to adjust or edit photos. Be careful with using the flash. 
How can I pose more feminine?
There are lots of tips and tricks for posing more feminine, like never posing a square to the camera, shooting from slightly above, going for a strong jawline, creating a gap between the arms and body, and barely opening a mouth. Be careful with your hand positioning.
Which pose is best for the female photoshoot?
You get different ideas from our list for achieving the best female photoshoot. Also, you can try the dining pose, leaning pose, lie on stomach pose, or can add some props.
How to pose for selfies female?/ How do females pose for selfies?
You can follow three angles for taking selfies: hold your mobile right in front of you, above, or a little bit below. Also, you can try some excellent tips to take the best Instagram selfie, like looking up toward the camera, extending your head away from your neck, relaxing your mouth, and spinning until you find your best light.
How to pose for photos of females? 
There are different female poses in this article which you can try for your photos.
Conclusion
We hope you enjoyed this article: Best Photography Poses for Female Portraits. The more female postures you try and apply, the more diverse and eye-catchy images you achieve. 
But remember to follow the proper rules and camera techniques to shoot like a pro.
Have fun with your photoshoot!