Most photography occurs during the day but night photography holds some significance. The city light, colorful lighting, and neon light across the town define the nighttime significance, bringing the nighttime photo shoot to a vibrant level.
You may need to find how to get a proper shot, focus, or exposure in the dark. Photography at night has its challenges but in some ways, it's easier than daytime photography. So, here are some nighttime photography ideas that you might find interesting.
What Is Night Photography?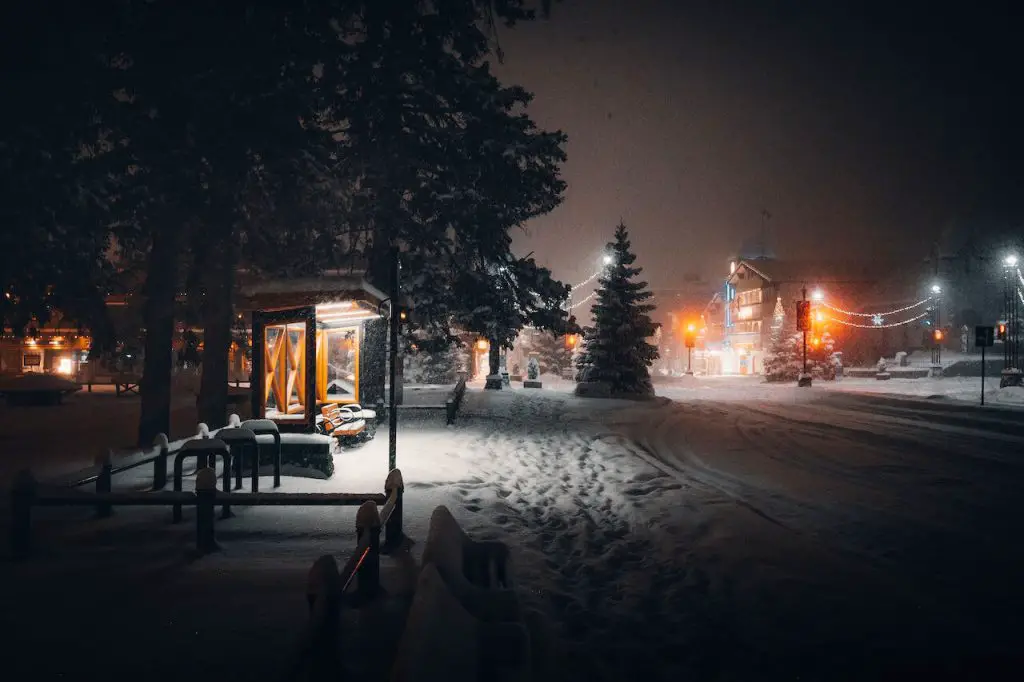 Night photography is capturing and displaying scenes at night, which is when most of the natural light (and artificial light) is gone. Night photography is a style of photography often associated with or centered around the use of long exposure at night, enabling impressive effects that are impossible in day images.
Night photography defines capturing specific objects between dusk and dawn. Night portrait photography relies on different dark color palettes such as purples, blues, or black. Photographing at night may seem like a difficult task to maintain, but when you cope with the dark surrounding, you can find your comfort zone and set the camera parameters on your own to do it for you.
However, you need to follow some valuable tips to maintain proper night photography
Night photography should include manual settings on your camera
Different cameras like Canon and Nikon lines have various presets for different lighting conditions
You need to learn the manual settings to have full control over the nighttime portrait images and your camera
What Is NightTime Photography Called?
Night-time photography is also called long-exposure photography. It means capturing images in low light, and the camera's shutter must be open for a more extended period of time to capture the best shot. There will be some scenarios that will be blurry as well.
How to Shoot Night Photography?
Night photography includes outstanding landscape shots with city lights and night skies full of stars. Also, nighttime photography consists of some unique camera settings and equipment to start perfecting your capture. Opening the aperture more, slowing down the shutter speed, and adjusting the ISO make your night photography looks solid.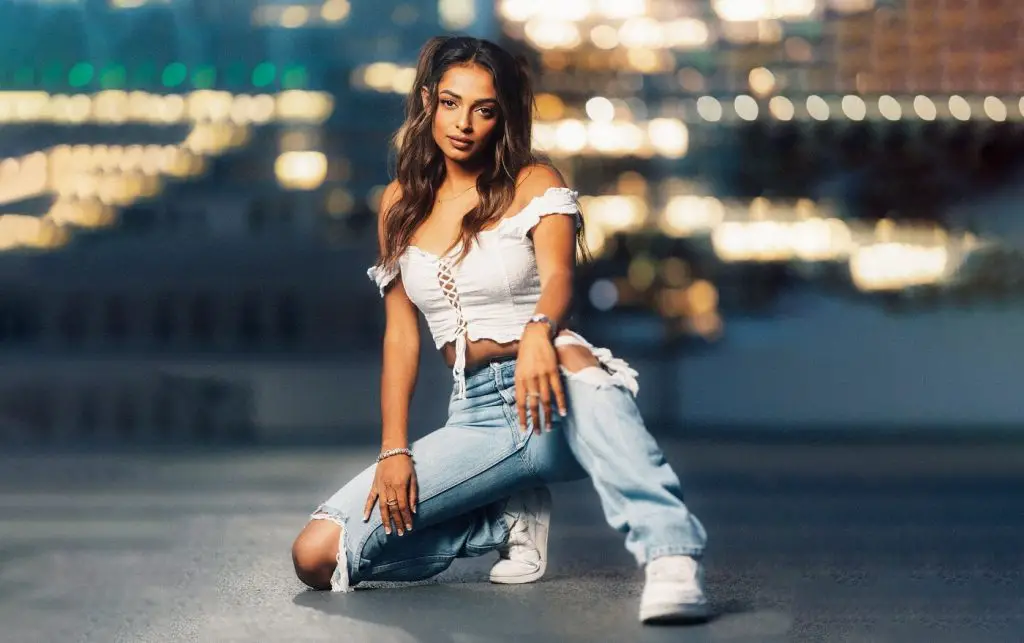 Shooting at night requires a different set of skills than shooting during the day. You need to know how to use long exposure times and ensure that your camera is properly set up before you start taking photos.
Night photography techniques are similar to other types of photography, but there are some key differences that make night photography unique and challenging.
Here's what you need to know about night photography:
Use a tripod or monopod (or something else sturdy) for long exposures like 10 seconds or more.
Set your aperture wide open (at f/4 or lower), because you don't want any light entering your lens when it's dark out.
Use a low ISO setting (100 or 200) for better image quality in low light conditions.
Take multiple images over time, so you can stack them later on if necessary in Photoshop or another photo editing software package like Lightroom or Photoshop Elements.
How Do You Take Sharp Pictures at Night?
Taking sharp pictures is quite challenging, but the camera sensor requires to have enough light to generate sharp pictures at night. The auto modes on the camera ensure the proper light enters the camera sensor. You need to slow the shutter speed to get sharp pictures at night.
What Gear Do You Need for Night Portrait Photography?
If you are ready to take the shot of night portrait photography, you need to have the right equipment for night photography. Start working with what you have in hand, but first, you need the right photography equipment to get you started. Here is the night photography gear recommendation for you.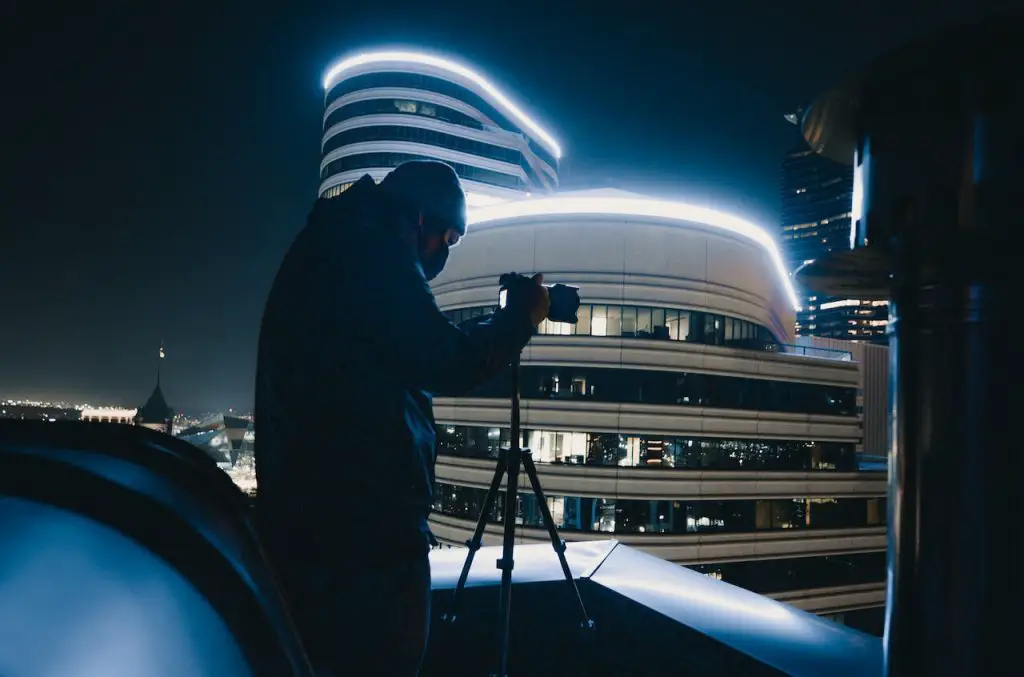 Camera for Night Photography
Cameras with full-frame, big sensors, and low light performance are the perfect camera gear for night photography. A low light or ISO adjustment best DSLR for night photography cameras helps achieve better night portrait results. Some of the best cameras for night photography are
Canon EOS RP Mirrorless Camera
Canon EOS R5 Mirrorless Camera
Sony a7 IV Mirrorless Camera
Nikon 850 DSLR Camera
Canon Rebel T7
Nikon D3500
Canon T6i
GoPro 9
Fujifilm X-t30
Mavic Mini 2
Sony A7III
Nikon D3200
Sony RX100 VII
Nikon D3100
Lens for Night Photography
With the best lens for night photography, find the low aperture lens and capture the night photography images more clearly. Consider prime lenses that include fixed lenses; the focal length can be F/2.8 or even F/1.2. If your plan is to capture the Milky Way, stars, or distant landscapes, you need wide-angle lenses.
16-35mm f/2.8
24-70mm f/2.8
These lenses give you more flexibility to capture the perfect shot from a far distance.
Tripod
Tripod is an excellent choice to drop your shutter speed, and instantly you have no chance to worry about the camera shake. Consider a sturdy tripod such as Peak Design Tripod.
Remote Trigger & Cable release
The remote trigger and cable release are designed to prevent the camera from shaking while you are finding the telephoto shots or macro shots. These cables and remote triggers are handy for capturing shaky objects that are difficult to approach.
Flashlight
A flashlight is a great addition to your night photography equipment. The flashlight will help you to illuminate the subjects or fall a fair amount of light to display the object.
Accessories
Besides, you can carry some spare batteries, a lens hood, colored lightings like glow sticks, density filters, and some of the best drones for night photography to capture shot from the above.
Creative Night Photography Ideas for Taking Outstanding Night Photos
If you are ready to step out and take amazing shots of the night photos, you can start immediately, but you need to add some additional settings to hold at first. Here are some of the night photography ideas you might find interesting and their settings.
Night Portrait Photography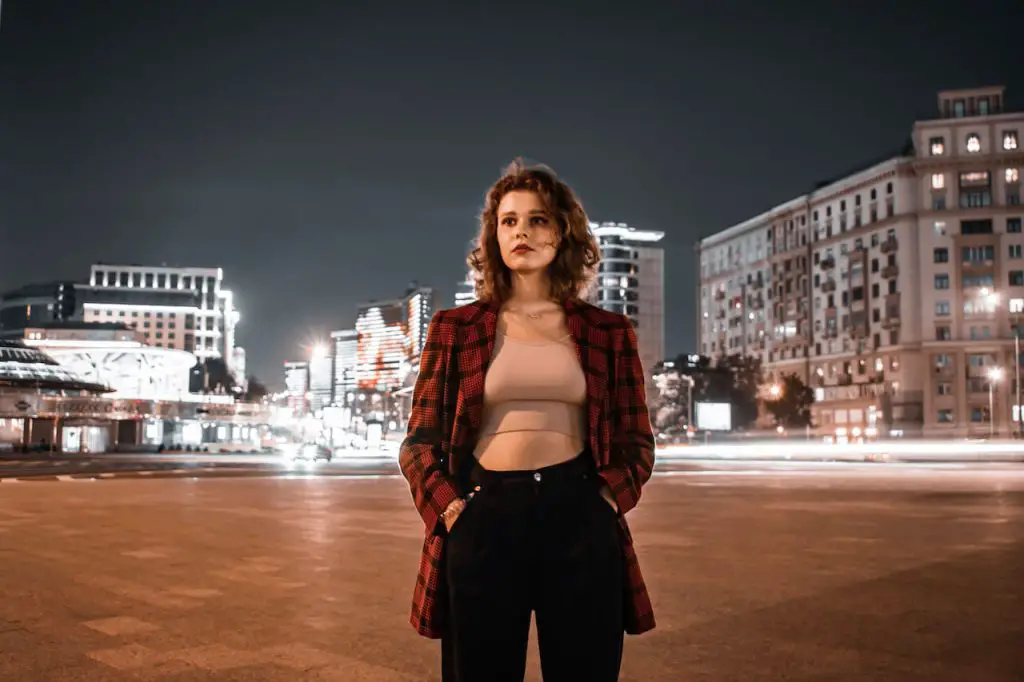 Night portrait photography includes images and explores the night with the creative world of photography. The cityscapes at night and beautiful night sky pictures consist of amazing lighting across the street with interesting effects. Let's move on to the more creative section of night photography.
Put the camera in manual mode and shutter in 30 to 60 seconds
Aperture F8, F11 or F16 and ISO 100 or 200
Night Sky Photography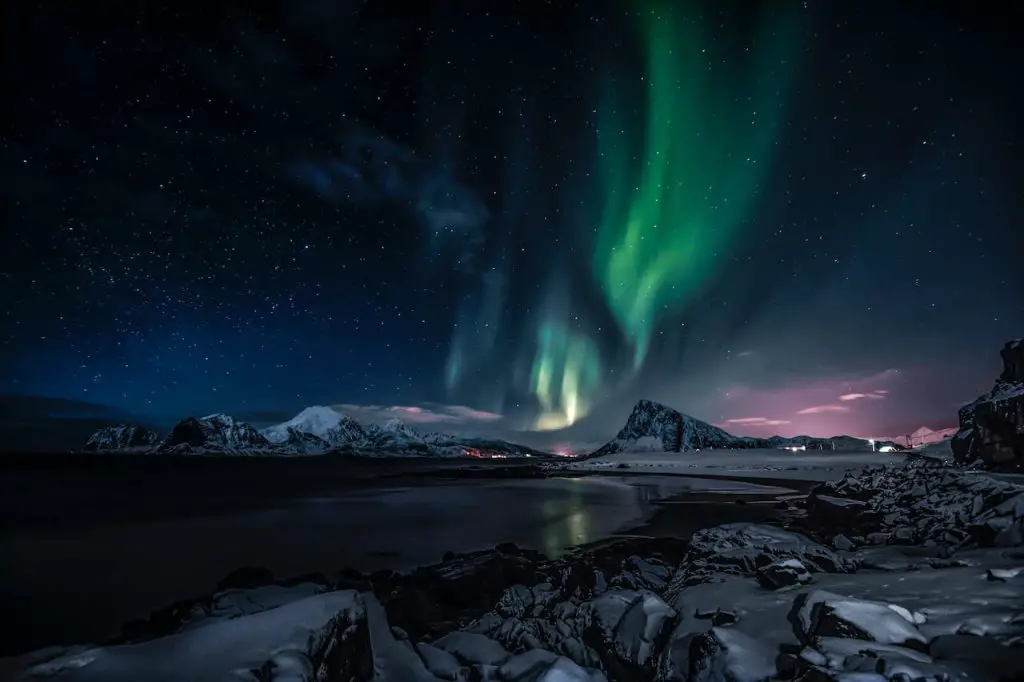 Night sky photography is the most amazing and great to capture. At night, you can capture the night open sky with stars and moon above that consist of amazing night landscapes. Play with your camera settings to find the best settings for starry night photography. So, for the night sky photography, remember these settings-
Set the ISO to 100 or make it less
Set the aperture from f/11 to f/16
City Street at Night Photography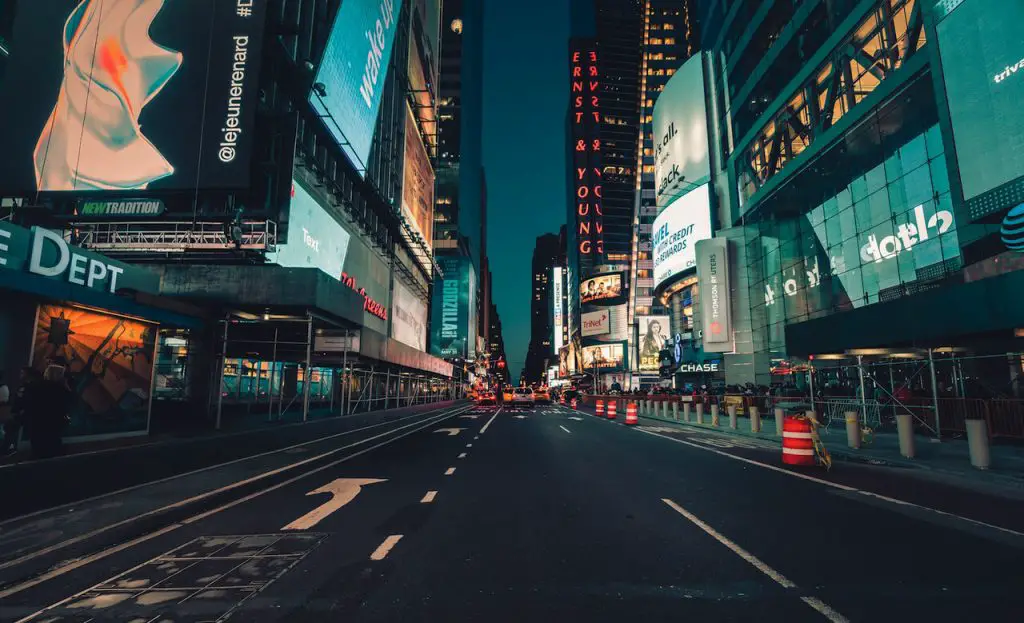 City streets at night would be lit up with street lights, but you need to maintain the camera settings when you see the low light on a city street. Shutter speed, aperture, ISO, and white balance needs to check for a proper shot.
Use manual mode with a shutter speed of 30 to 60 seconds
Apertures like f/8, f/11 or f/16
Set the ISO to 100 or 200
Night City Photography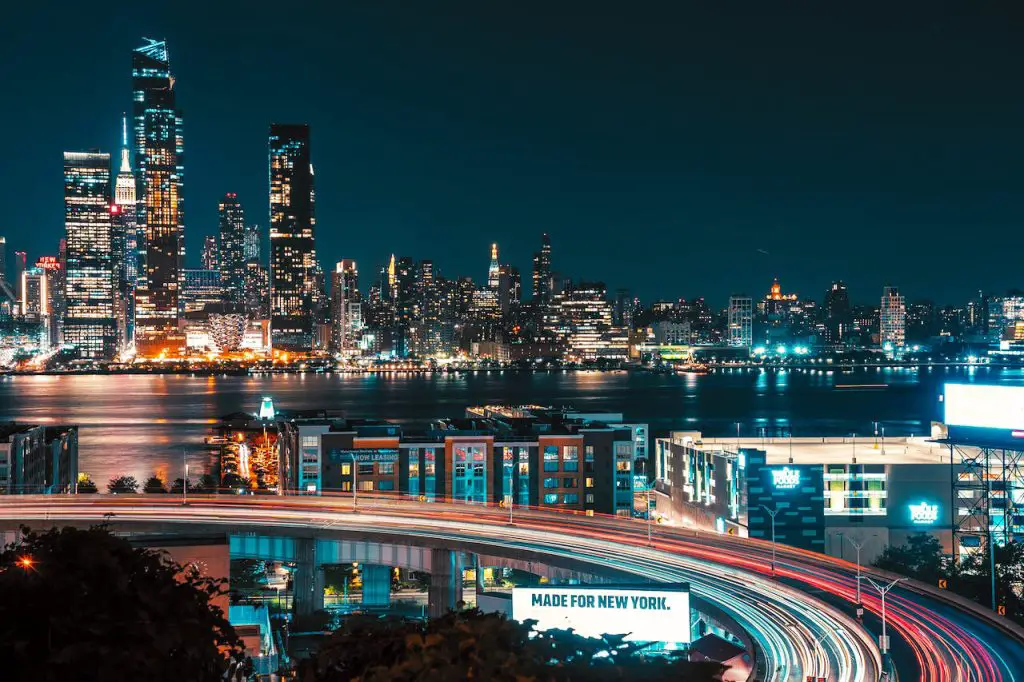 When you are about to capture the night city photograph, you need to possess creativity in your mind, for instance, the nighttime reflection of the city in the river. Use your camera settings, especially the shutter speed, to maintain a smooth and clear nighttime photograph.
Use an ultra-wide-angle zoom lens that captures the city skyline or bridges
The focal length of an ultra-wide angle lens is 16mm full frame and 11mm on the crop sensor
Streetlight Photography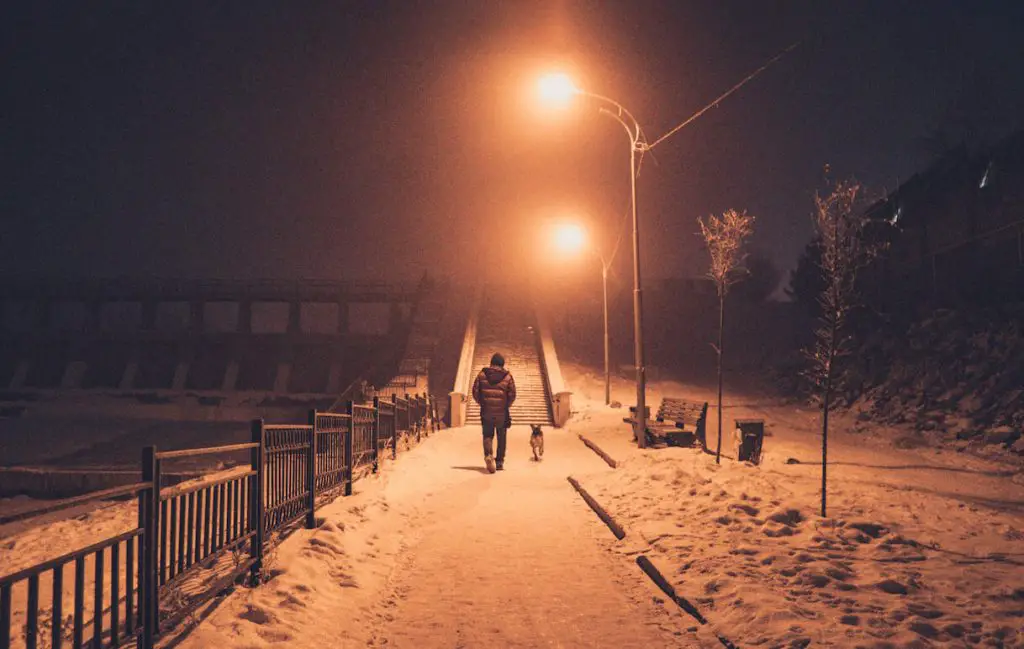 Even a dull metropolis appears extra appealing at night. The lighting of homes and signboards is amazing to watch at night. Use the DSLR camera to capture the best shot of City Street at night, and remember to use a suitable aperture and shutter speed.
You can easily use the shutter speed of 1/250s with streetlights
The recommended shutter speed is 1/160s and 1/60s
Night Car Photography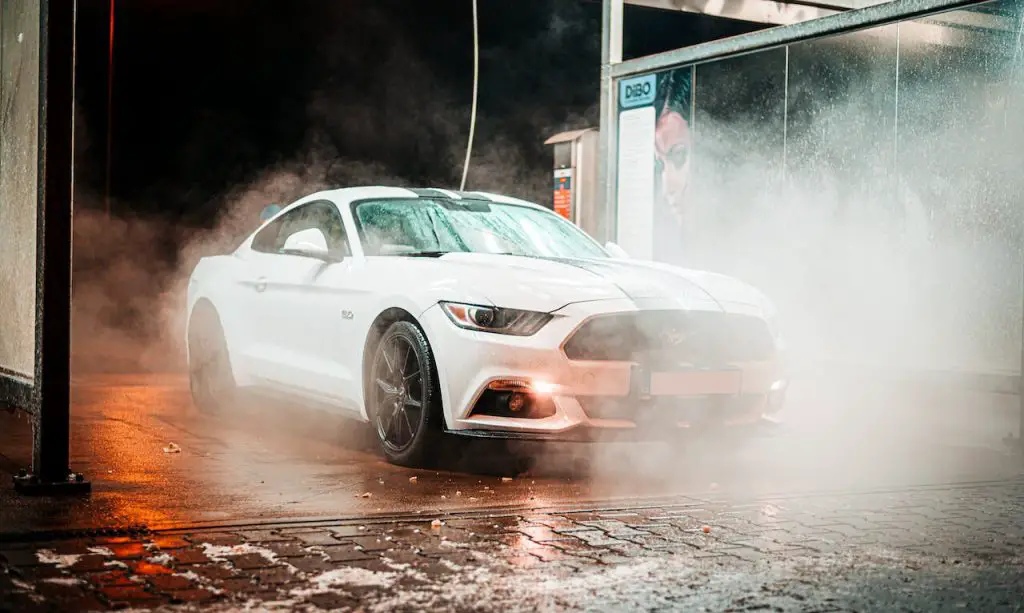 Night car photography is no doubt one of the most amazing night photography objects. Night car photography and the light trails of the moving car on the street look outstanding. But you need to maintain the camera settings for the best night photography output-
Set the aperture around 1/125
Test shot of automatic mode on the camera
Use aperture, shutter priority mode  
Capture Motion at Night Scene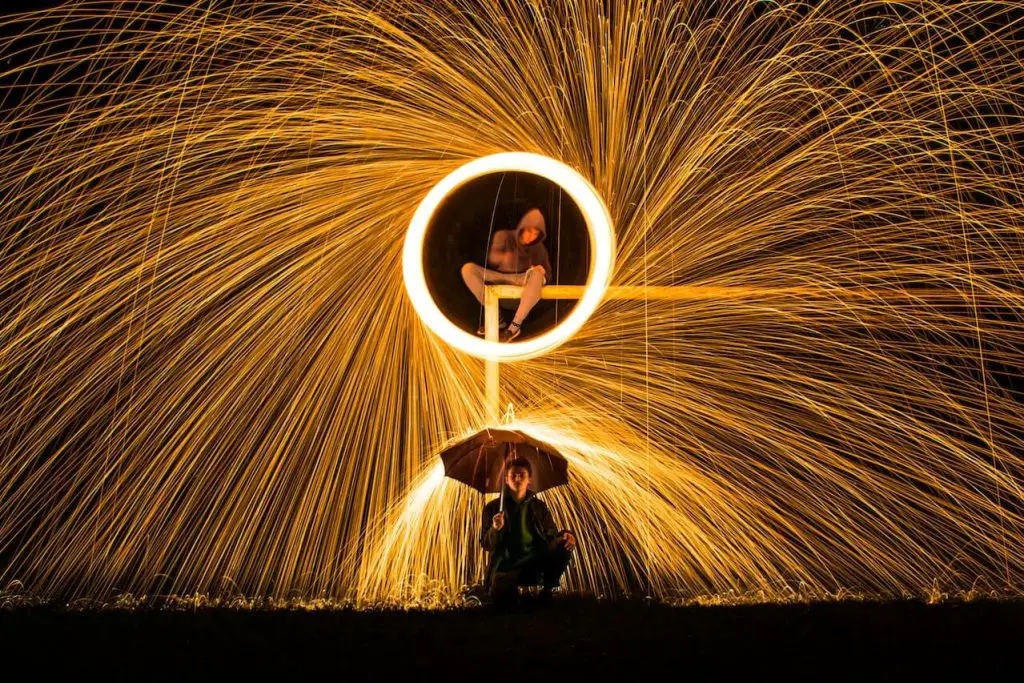 Capturing motion shots at night is quite a tricky task. Whether experienced or enthusiast photographer, you need to find out which settings will be the best choice for capturing motion shots. Make sure there's enough lighting that hits the sensor.
Don't make the shutter speed too fast or too slow
Use the shutter priority mode or camera manual mode
Night Flash Photography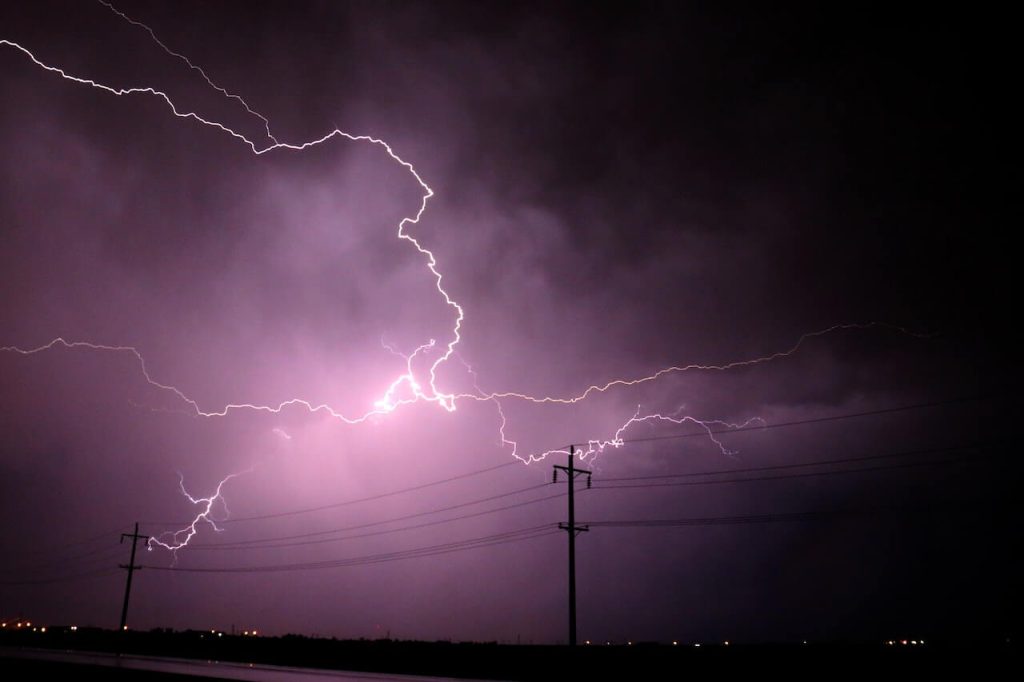 Night Flash photography doesn't need any special instruments or gear to photograph. A small flashlight or pocket flashlight will be enough for the usual capture with high ISO and less aperture. A little flash power will be enough to cover the photography. Set the flash power at 1/16 or 1/32 or lower and use ISO, aperture, and modifiers.  
For great depth of field set the aperture at F11 or F16 
Adjust brightness and set the shutter speed at 1/160s
Night Vision Photography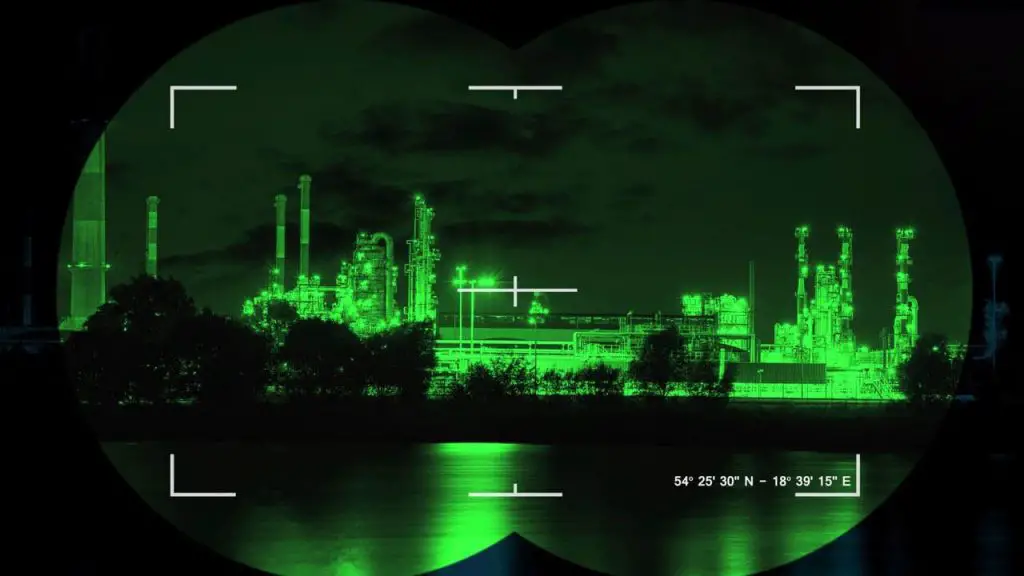 Night vision photography is also similar to night city or night light photography. Find the best camera settings to capture night vision photography. Get creative ideas like a reflection to create night vision photography.
Put the camera in manual mode and shutter in 30 to 60 seconds
Aperture F8 or F16 and ISO 100 or 200
Night Film Photography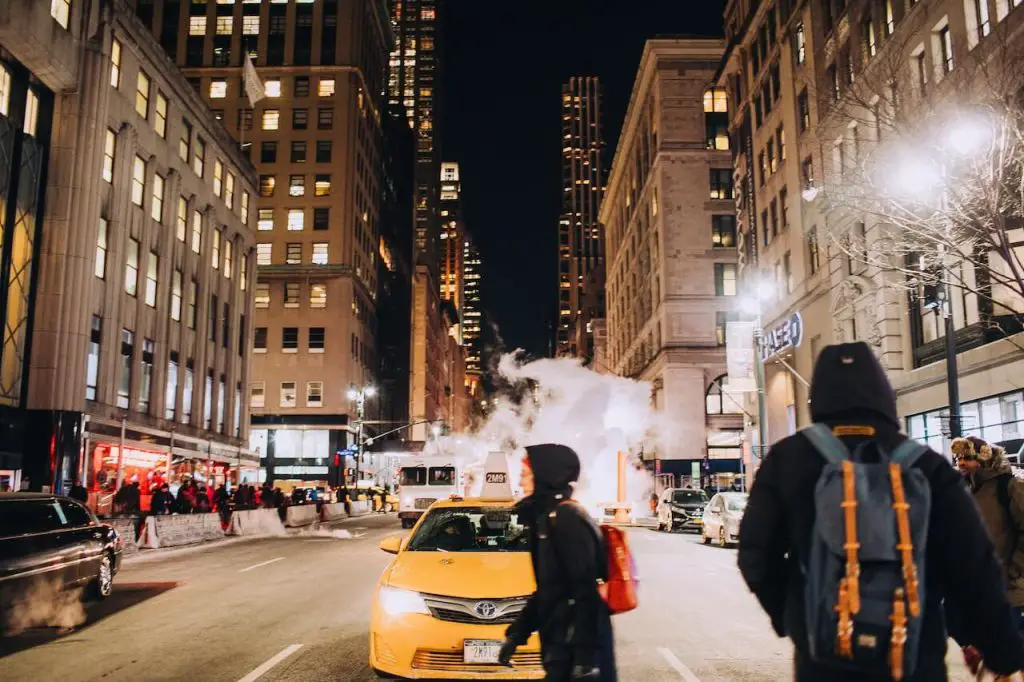 Night film photography is another great initiative that tells your audience a story through your images. Headlights, moving objects the real life of people are the primary subjects for night film photography. So, to capture the perfect images-
Provide multiple exposures to your photos
Use the shutter speed 1/15 or lower
Landscape Photography at Night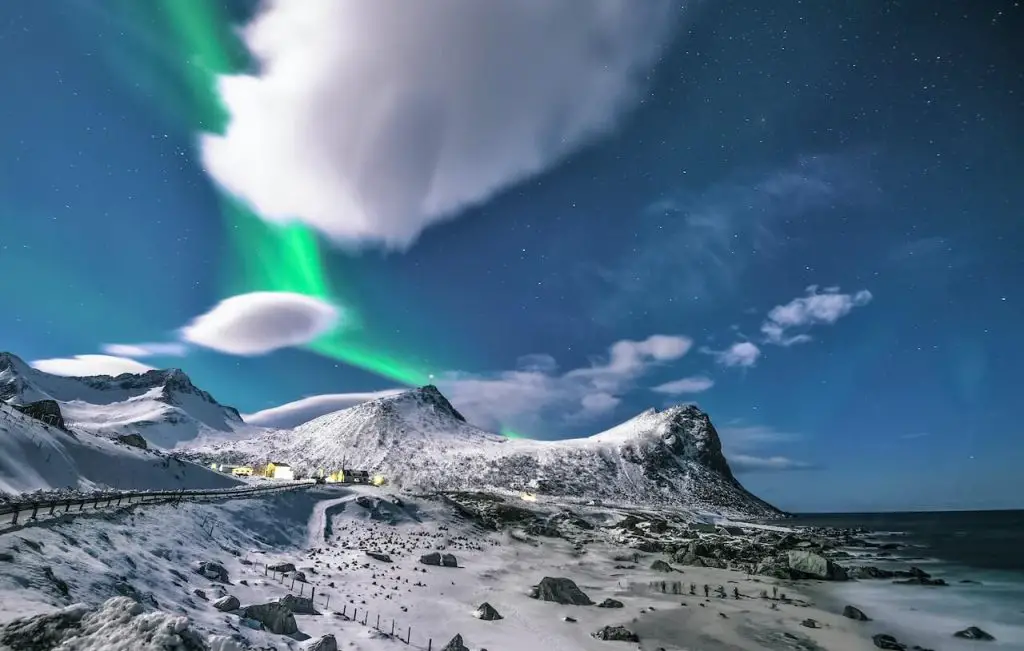 Landscape photography is another photography type where the captured photo showed in landscape mode. But landscape mode photography requires specific camera settings for the perfect capture. Here are the settings you should choose-
Shoot the images in raw 
Turn off ISO noise reduction
Make sure lens correction is turned off
Black and White Night Photography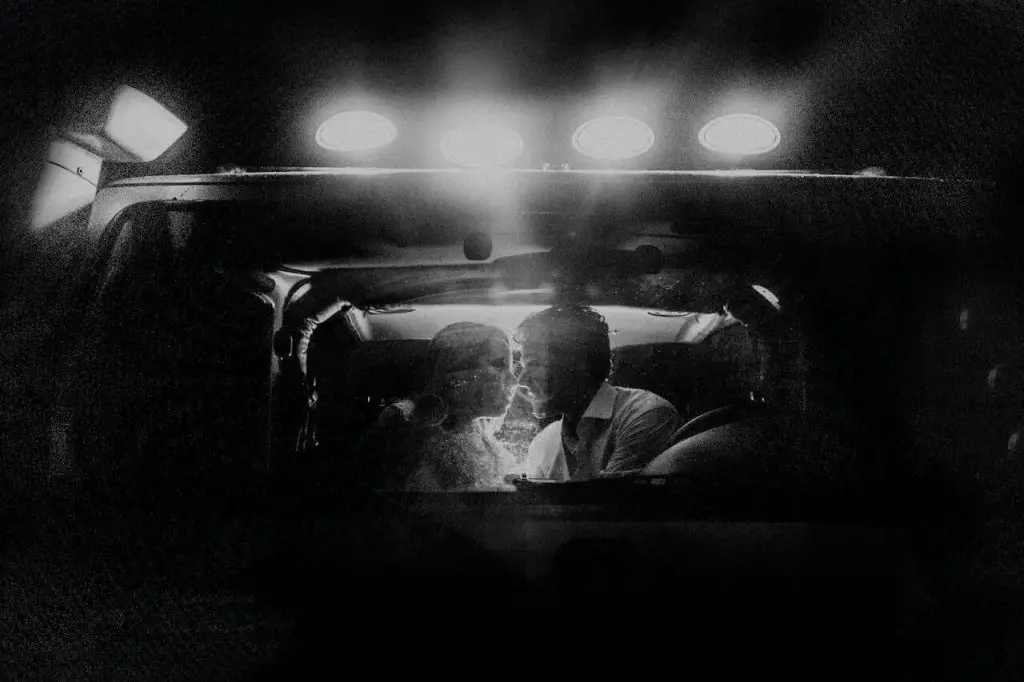 Black and white night photography is a classic example of the photography genre. This black-and-white capture at night is quite challenging as you're already in a dark area where you're taking photos. Remember, while you take photographs, you should look for textures, highlights, shadows, leading lines, or shapes to create interest.
Set ISO low to keep the image grain free
Slow shutter speed captures detail
Indoor Night Photography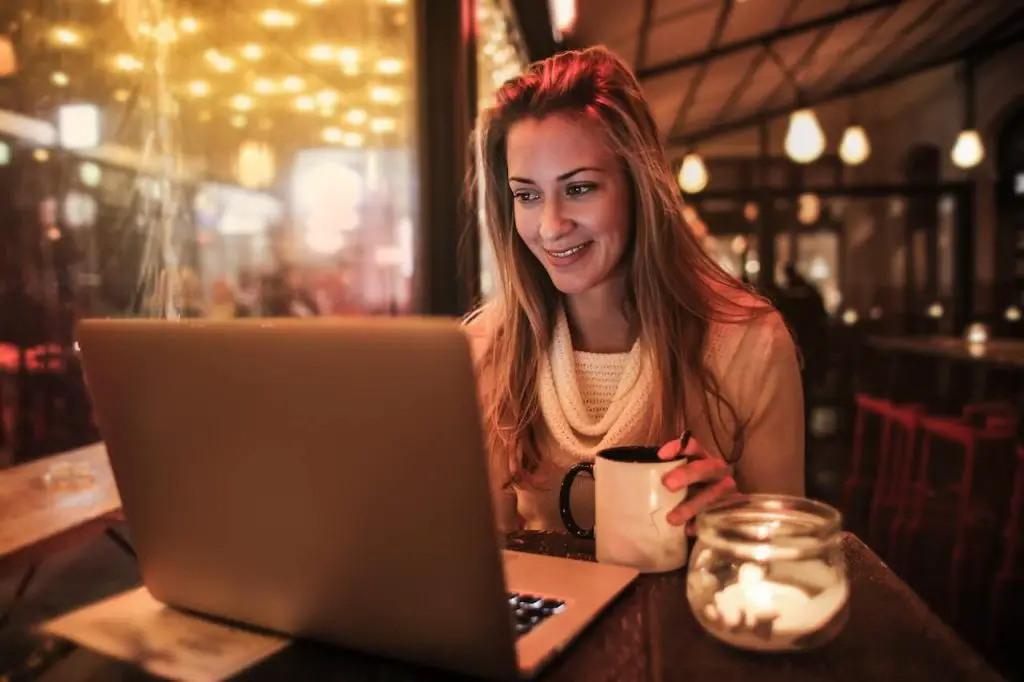 Indoor night photography has tricky parts, and there are several challenges you are going to face when you are ready to photograph night. See the indoor night photography settings to learn about the camera settings-
DSLR with an f/2.8 or higher lens camera is the best for capturing clean photos
Low shutter speed, high ISO 800 to 1600, and stop motion at 1/120 or 1/60 & 1/100
Night Sports Photography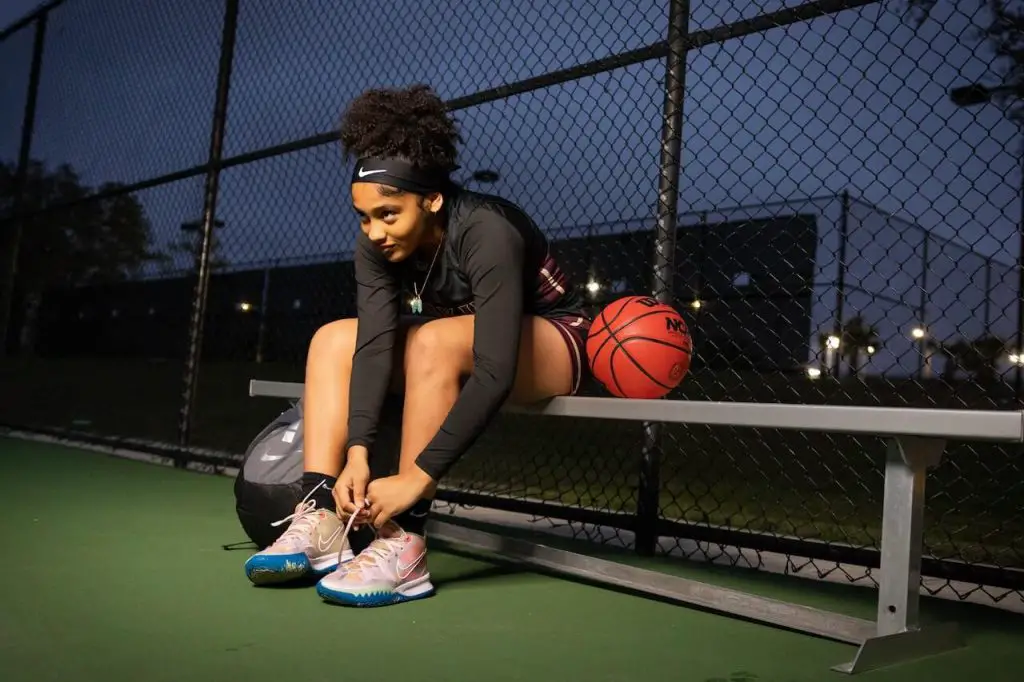 Night sports photography is another challenging photography task. As the event is placed on a big ground, and you need to capture it in the low light situation, it is challenging. Shutter speed and tripod adjusting are not enough to work on night sports photography. Follow this-
Depending on the lighting, f2.8 on lenses, and shutter speed of 1/1000 of second
Fast the shutter speed more your image will come out great
Couple Night Photography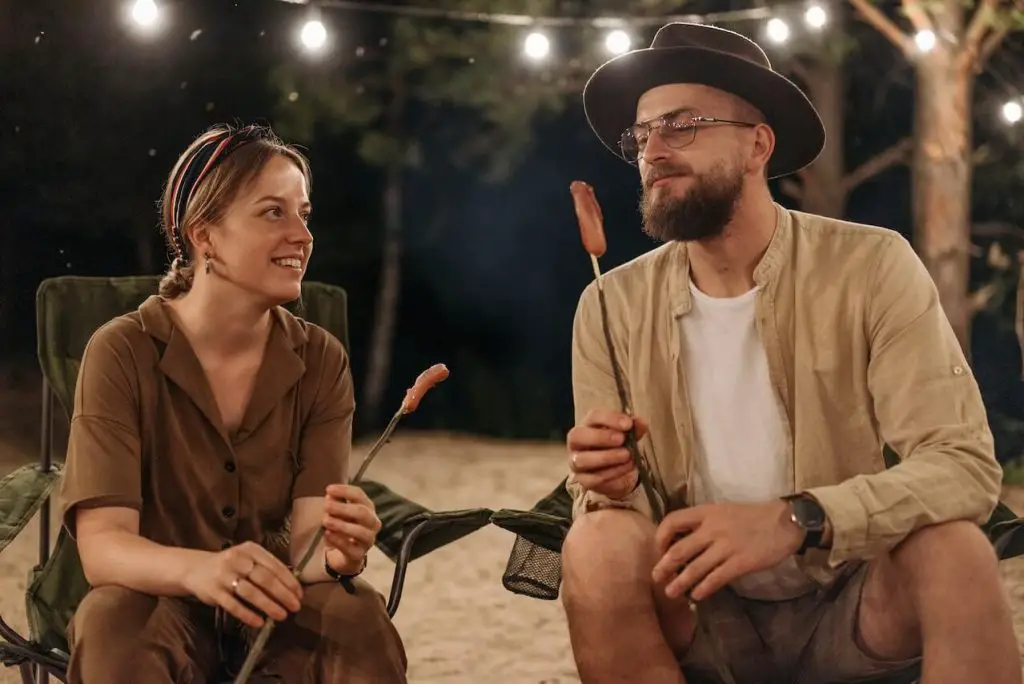 Couple night photography requires holding the exact position of the couple's choice, or the photographer tells them which position would be the best acceptable for them. Appropriate lighting and low shutter speed is the pre-requirement of couple night photography.
Location with distant background light
Set the shutter at 1/16, Aperture at F/1.4, and ISO at 1600
Night Portrait at the Beach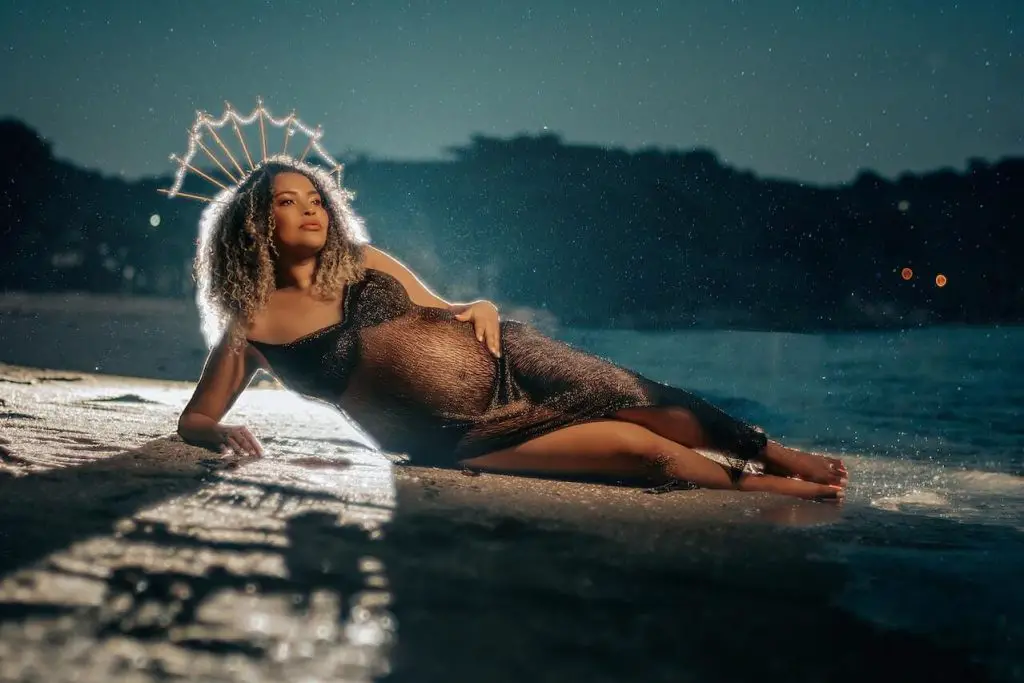 For night beach photography, you need to face some challenges. As the sunset and a fair amount of lighting are there, you need to maintain proper settings for the capture. Use the proper lenses and settings based on the lighting on the beach.
Maintain the low aperture of the camera
Low ISO settings and aperture like f/5.6, f/2.8
Milky Way Portraits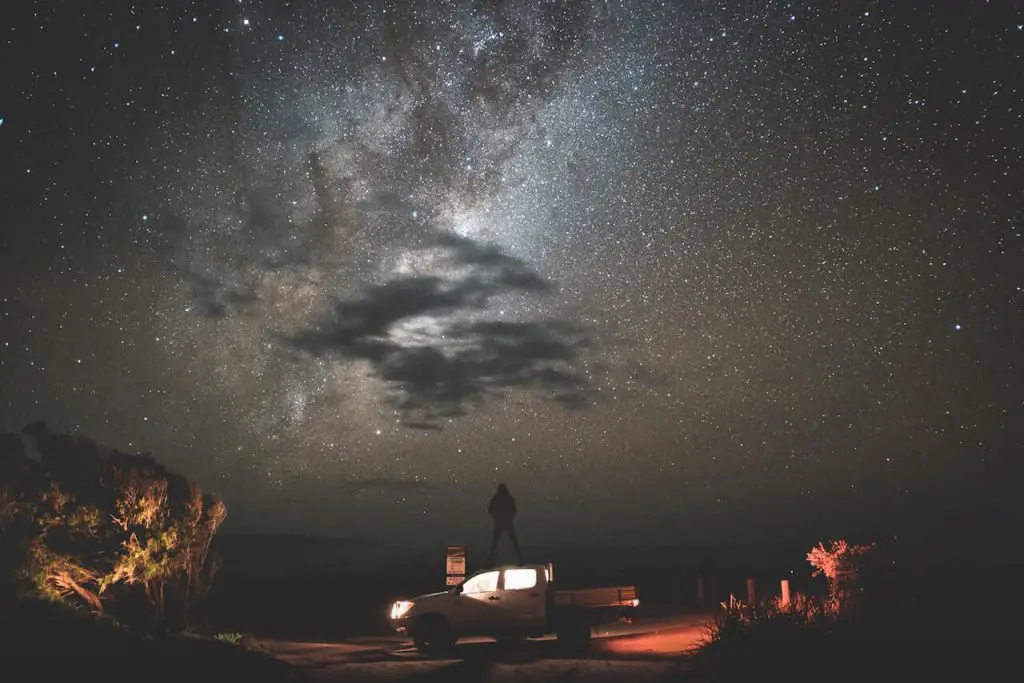 There are no more attractive scenarios than the incredible Milky Way at a dark location. As you're finding enough light to make your milky way shoot attractive, you need to know which settings to use for the camera. Capture Milky Way during the new moon or before one week or after to catch the best shot. Use this-
Wide angle lens: 14-24mm full frame and 10-20mm for crop sensor
The wide aperture of f/2.8 or less if applicable
Night Time Photography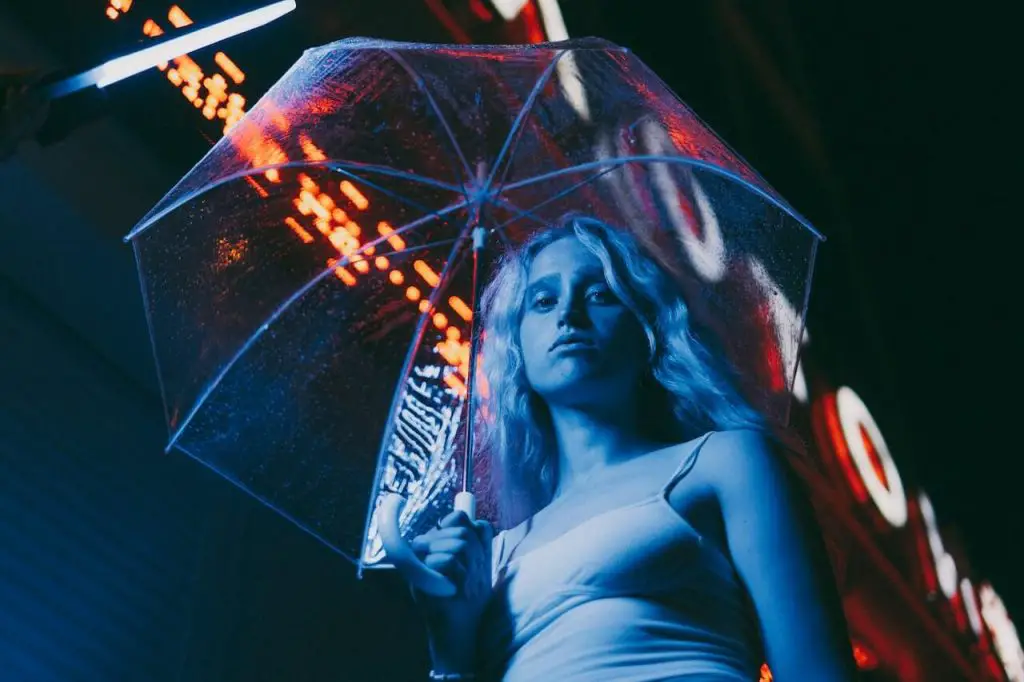 Night-time photography is exactly the same categorical photography as night portrait photography. Use the proper settings for night photography to capture bold and vibrant quality photos. Look for the settings below
Start the camera on manual mode
Maintain a long shutter speed and low aperture like f/11
Make changes on ISO with 100 or 200
White balance to auto settings
Foggy Night Photography
Photography on a foggy night is a really tough task as the surrounding can't be seen so easily if you don't set the right settings. Use precise aperture, ISO, and shutter speed to capture clear foggy night photos. Use these settings-
Use the aperture so that you can view the surrounding with your eyes
If you want to freeze frame the fog, a faster shutter speed is the requirement
Silky, smooth fog requires a slow shutter speed that includes long exposure
Food Photography at Night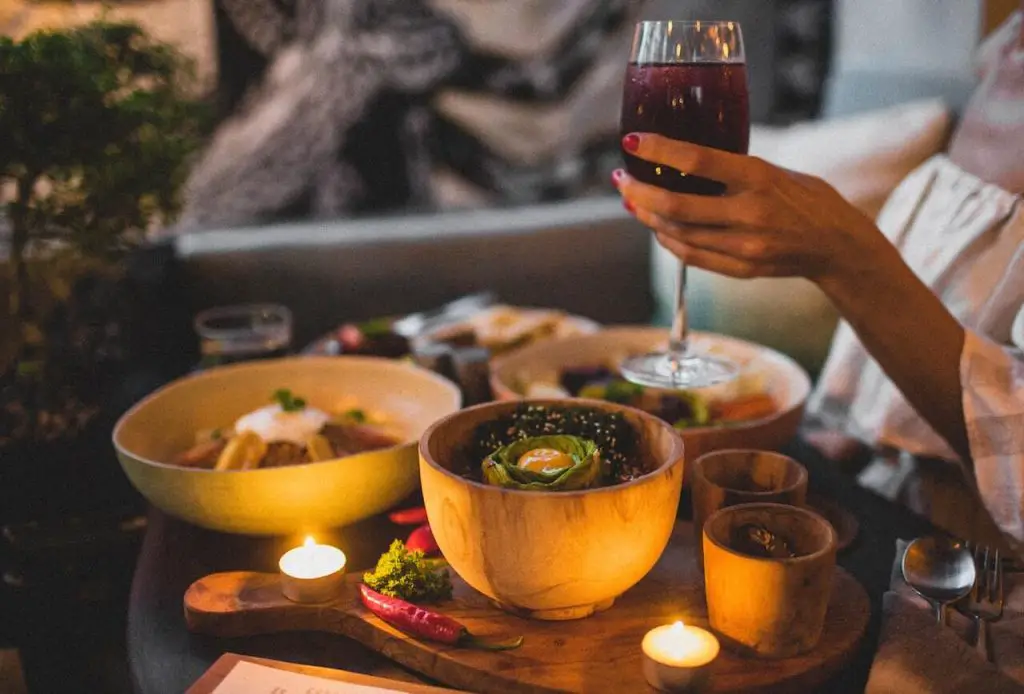 Natural lighting is the best light source for food. As you need to capture in low light, you have to capture the food photos with a close shot. Use the settings-
Get close to the food and set the low ISO and slow shutter speed
Lighting fall-off can be an excellent option for night food photography
Public Place Night Photography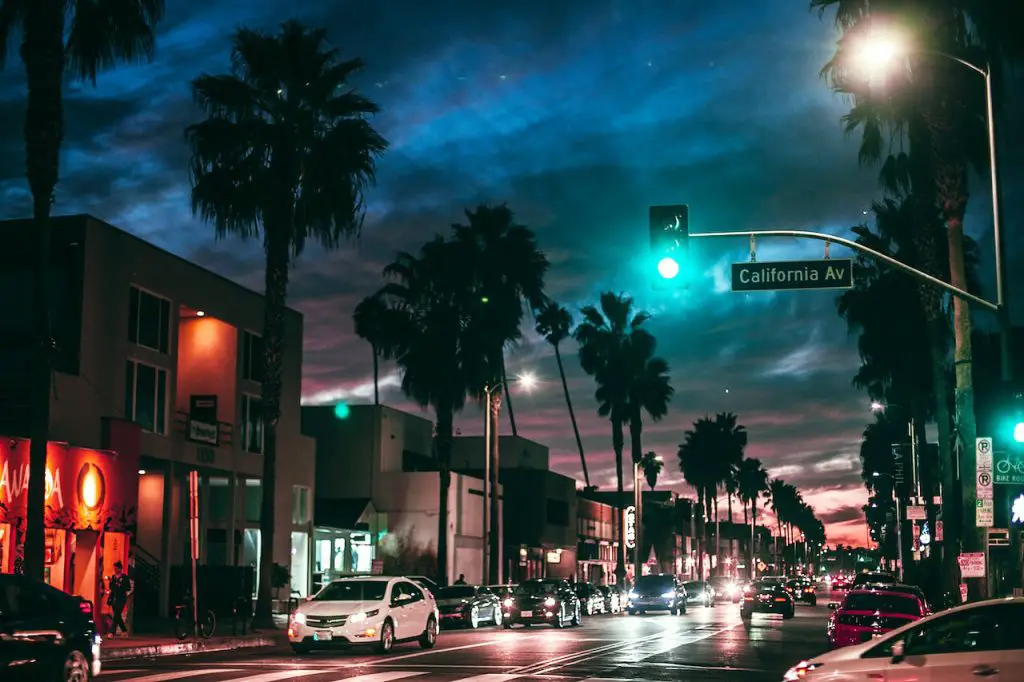 Public place night photography is quite a popular type here. You don't need to worry that much if you capture public place night photography in the city with much lighting around. If there's a low light condition, maintain the shutter speed and ISO settings lower to gain the proper exposure.
Set the camera in manual mode and get the perfect settings
For deep depth of field set the aperture to F8 to F16 
iPhone Night Photography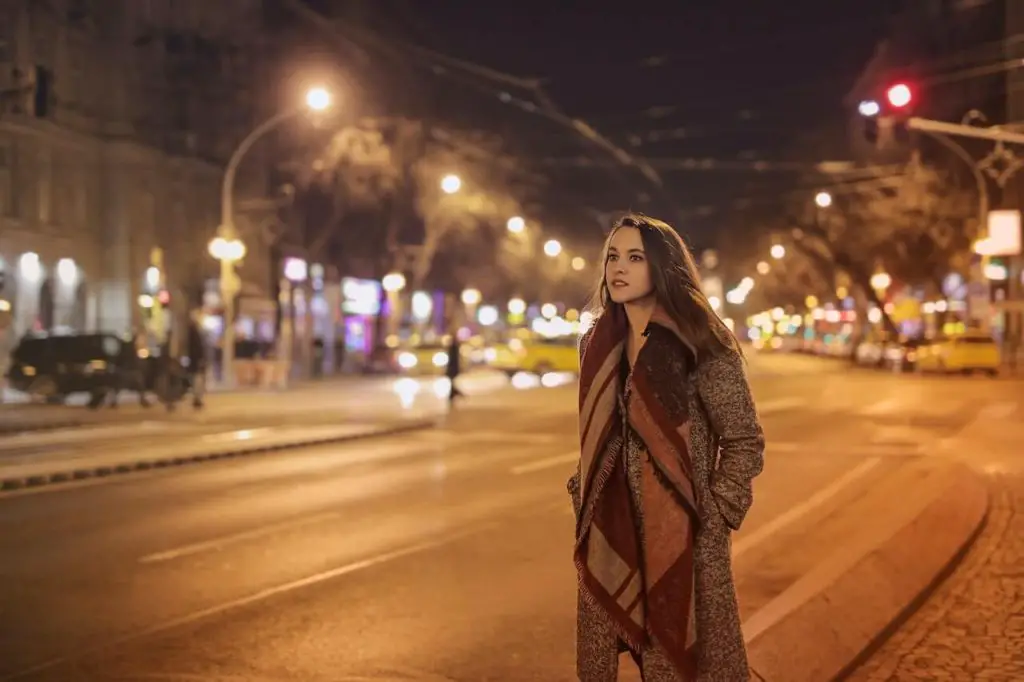 For low-light photography, iPhone has some intuitive features. With the iPhone 13, you can shoot the picture in low light. Also, the options like smart HDR and Apple ProRaw is for advanced shooting. Also, look for the moon icon when you are ready to capture the shot.
Set the phone camera in low-light settings 
Set the capture time for a perfect pose and shot
Essential Night Photography Tips & Techniques to Follow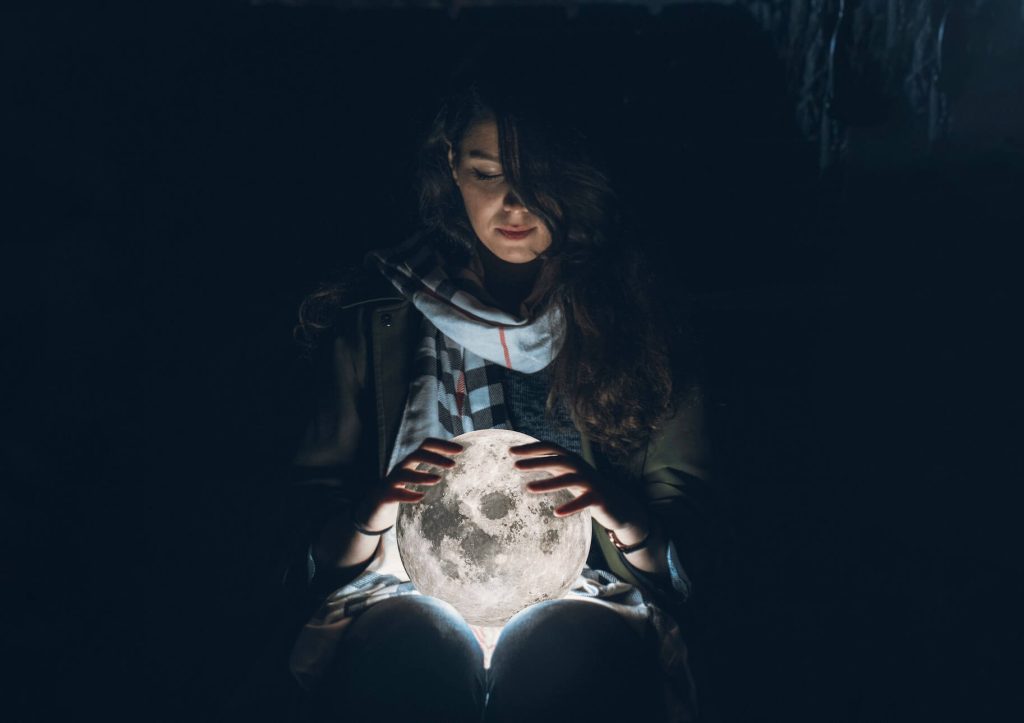 Night photography has amazing nighttime landscape shots with the sky full of stars. Different camera settings of night photography can capture attractive shots of nighttime, including long camera exposure with star trails and light trails left by moving objects.
So, to help capture night photography, here are some special tips and techniques to follow.
Select Perfect Location for Your Night Photoshoot
As you are going to work in the dark, select a perfect location to start your photography at night before shooting. Are you facing any challenges or issues? If it is the case, you need to note down the issue and search for the perfect location to start your journey. Moreover, see if the location is-
Perfect for the artificial light
Changing the lighting colors
Perfect for capturing different angles
Precise for maximizing the light you have
Use Perfect Camera Settings for Night Photography
Night photography camera settings have a major role. When you set the perfect settings for night photography, there is a chance that you can start the perfect shots of photography right away. As the ranges of colors are there during the day and night, you can raise your night photography to the next level.
Take Night Shoot in Manual Mode
Although you can use the automatic mode, manual mode gives you full control over the different settings of your camera. As the night photo shoot needs the perfect settings and place to select, and it's quite a long process, inspect which manual settings are perfect for your capture.
Try Different Shutter Speeds for Night Photography
Night photography requires long shutter speeds, and you need to make sure there's adequate light hits on your camera for proper exposure. The fast shutter speed will capture the moving object, but it will freeze the motion, and the slow shutter speed will create blurriness. So, set the shutter speed in shutter priority mode.
Testing with High/Low ISO for Night Photography
Higher ISO settings might create an issue of photo grain. Photo graining becomes more noticeable as you set the ISO higher. Many think a higher ISO is the requirement for the perfect capture of the creative night photo shoot. So, set low ISO and take different shots of various ISO settings.
Set Good Aperture for Night Photography
As you use the long shutter speed and low ISO settings, the aperture here takes an important step to start your night photoshoot. As you open the aperture, more light enters the lens to increase the exposure. For instance, shooting at f2.8 enables twice as much light to enter as f/4.
Exposures for Night Photography
Suppose you need to work with long exposures; set your DSLR to bulb mode. This is one of the best settings for light painting and different experimental styles. If you want to keep the camera stable, you may need to purchase a remote shutter release. Tripod is one of the best solutions for long-exposure photography.
Use a Tripod for Your Camera
Shutter speed and aperture let you set the long exposure for image capture. You can use the Tripod for a long and focused shot as you need to focus your shot with more time rather than using a long shutter speed. The shot could be longer than 10 seconds or more. A sturdy tripod helps you to stay focused and hold your ground for a longer shot.
Make SurYou'rere Shooting Raw
You may want to keep the JPEG format for your nighttime photography. But you need to know that JPEG lowers the image quality with the compressed image version, so you should stick with the raw capture. Also, raw capture lets you edit the image to full potential.
Take Test Shots
After the proper camera settings, you can take test shots of images. Compare which images are suitable for your test shot. Use the shutter speed, aperture, and proper lighting to capture the best shot for the night capture.
Experiment with Reflections
Reflections during photography depend on the nighttime lighting. If you have no natural lighting facility, you must create artificial lighting for the reflection effect. Use more color and prioritize the reflections to get the reflections.
Try Cool and Creative Effects
While taking photos, you can try some creative and cool effects with your DSLR camera. Every camera includes some creative effects to enhance your photo and make images more acceptable by adjusting color grading.
FAQs
What to Bring for Night Photography?
You need to bring a DSLR with manual mode capacity, Tripod, remote action trigger, cable release, wide angle lens, and flashlight.
What Is the Best Shutter Speed for Night Photography?
The best shutter speed ensures enough light to enter the camera lens, so using 1/50 a second shutter speed would be a much better choice.
What Is the Best Camera Phone for Night Photography?
Apple iPhone 13 Pro, as it has low light settings and options like smart HDR and Apple ProRaw for the best shot than any other device.
Do You Need a Flash for Night Photography?
Photographers use flash when they need to utilize enough lighting in a specific scene. So, the flash wouldn't be much needed where there's enough natural light.
How to Shoot at Night Without Flash?
Use a slow shutter speed, sturdy Tripod, white balance, and different light sources, increase ISO settings, and see if the shoot is perfect.
What Aperture Is Best for Night?
The best aperture setting is the f/11 for night photography. There are some fixed zoom lenses that include f/2.8 apertures, like 16-35mm and 24-70 mm.
How Do You Expose for Night Photography?
Use a slow shutter speed, a sturdy Tripod, white balance, and different light sources, increase ISO settings, and see if the shoot is perfect.
How Do You Shoot a Full Moon?
Set the camera ISO at 100-200, the aperture between f/5.6 and f/11, and the shutter speed to 1/125 seconds for a better moon shot.
Why Is Night Photography So Hard?
Night photography is hard because of the low light situation and your camera needs to have proper lenses and settings to set for this type of photography.
Conclusion
Night photography is challenging as there's a lot to adjust camera settings. So, we have come up with some of the best night photography ideas for you to adjust your camera settings to bring you the perfect photos in low light photography. Hope for the best for your night portraits.