You may frequently see or hear about the term "aesthetic photography," but do you really know what aesthetic photo means, or what is aesthetic in photography? 
Well, this article is all about aesthetic photography, including its types, themes, and ideas. You can also get prominent tips and tricks on how to take aesthetic photos. 
So, no more talking; let's dive right in. 
What Is Aesthetic Photography?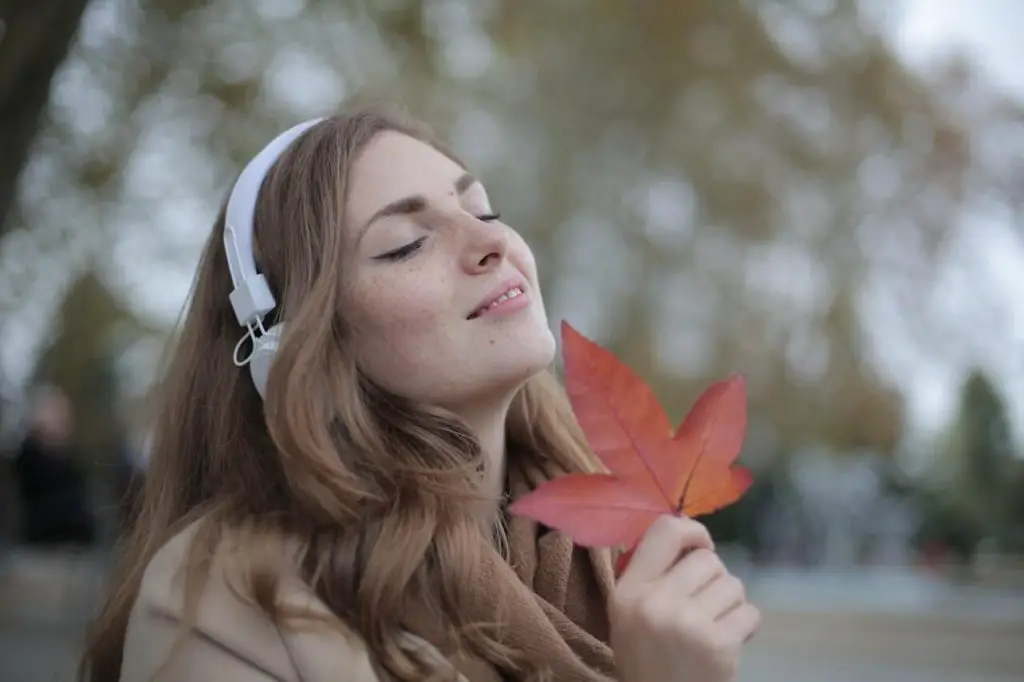 Before giving the aesthetic photography definition, first, I am clearing up the word aesthetic. The term "aesthetic" is mainly used to define beauty or art and people's appreciation of beautiful things. 
The concept of aesthetics in photography refers to capturing some unique shots that depict visual beauty in photos. Aesthetic photos aim to portray the subject in pleasing and eye-catchy ways by utilizing visual characteristics such as color, light, composition, and lines. 
Understanding and using aesthetics in photography makes the photos so elegant that the observers get pleased and heavenly when looking at them. 
What Is the Difference Between Aesthetics and Style?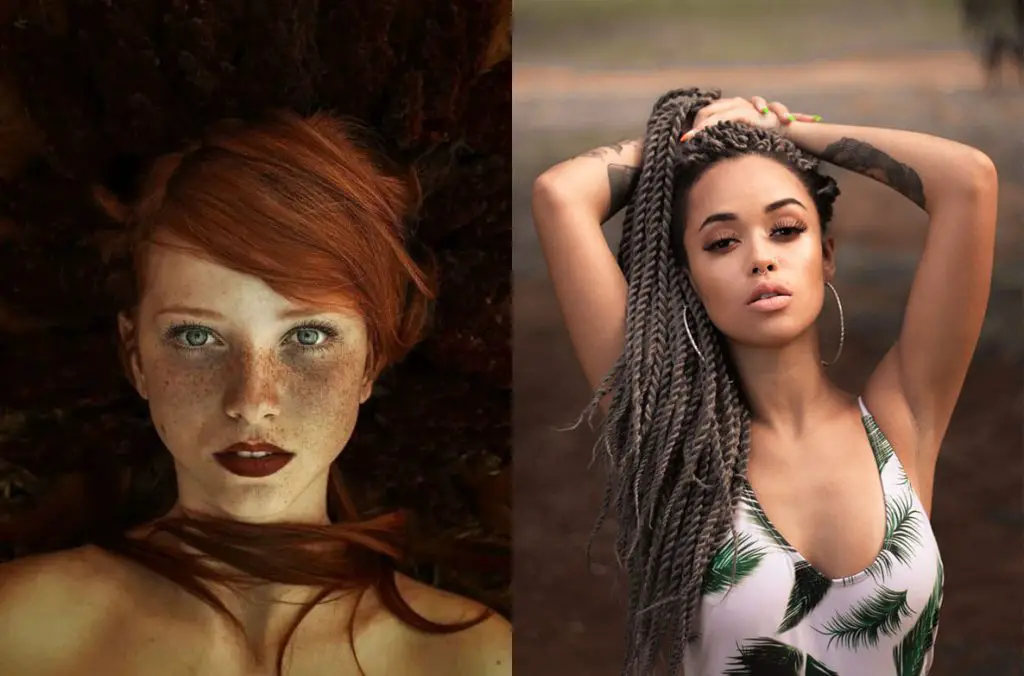 In photography, aesthetics, and style typically represent the same ideas. But there are some key differences between them. Let's clear them.  
Aesthetics in Photography:
Aesthetics are more about what the observers feel and what the image looks like.
For this purpose, post-processing activities play an important role. 
A photographer must have a good plan and make a good composition. 
Style in Photography:
Style is a photographer's personal way and techniques of creating pictures that he enjoys utilizing.  
It is more related to the mechanics of camera settings and lens selection. 
Here, a photographer should consider the focal point and depth of field. 
Why Does Aesthetics Matter in Photography?
Aesthetics is mainly related to image quality and has mammoth effects on photography concepts. Aesthetics in photography aims to catch people's attention immediately and hold them in the photos for a while. 
For that reason, most photographers try to use aesthetics when making photoshoots. 
Aesthetics matter in photography because it's your opportunity to express yourself visually. It could be a black and white photo of a beautiful sunset, or a photo that depicts the struggle of life. You can also do something creative like paint or draw a self-portrait with the aesthetic of your choice.
How to Take Aesthetic Pictures? Best Aesthetic Photography Tips to Follow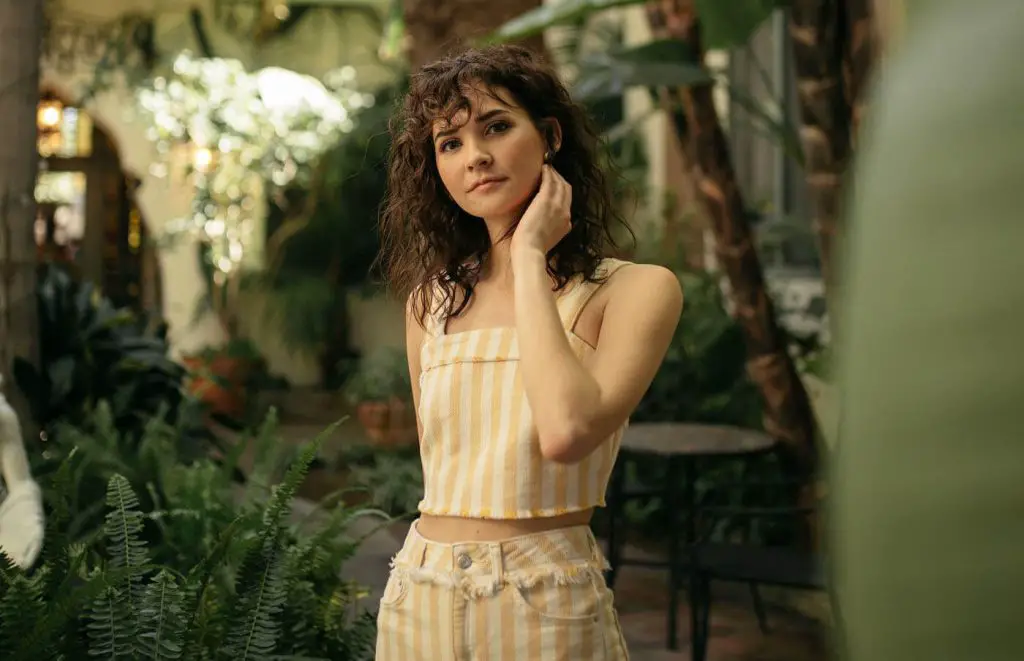 You already know this content is about to make you a professional in aesthetic photography. So, here I am sharing some must-follow tips to make the best aesthetic photos.  
Complement Your Colors
Colors are the competent ingredients to make your photos aesthetic. You can complement different beautiful colors that you think would be best to add an elegant look to your photos. 
But try to avoid too much color because overusing can harm beauty. 
Use Good Composition
A good composition is vital to make your photography aesthetic. Lighting and backgrounds should be perfect so that the viewers get to wonder and feel amazed. And., try to make them comfortable to see the photos. 
Use a Prominent Subject
Subjects are the key to the photos, and they always require perfection. That's why you should use a prominent subject. Whatever photography you try, such as landscape, portraits, or still life, try to make a unique style for subject arrangement. For this purpose, you can use Gestalt theory. 
Use the Rule of Thirds
Try to use the rule of thirds because it's the base of aesthetic photoshoots. The human eyes focus more when a subject is on the little right or left of the photo frame. Avoid placing your subject in the center of the photo. The rule f thirds are helpful to make a good balance in your photos. 
Choose Style of Lighting
Lighting is considered the key to photography because, without perfect lighting, you cannot take good pictures. That's why you should choose a style of lighting. For this purpose, you can play with muted tones, bright colors, and contrast. A photographer with experience in aesthetic photoshoots knows how to use proper lighting. 
Use a Shallow Depth of Field
You must keep the depth of field in mind when making photography aesthetics. Try a shallow depth of field and focus on the part you want. But avoid blurring human eyes and keep the subject in focus. 
Look for Rhythm and Repetition
Try using rhythm and repetition when making photoshoots. But you don't need to use them identically but naturally. For instance, you can use trees along with paths or hot air balloons in the sky as the beats of the rhythm. 
Develop Your Technique
You need to develop your techniques to give your photos an aesthetic look. Make a perfect camera setting and apply different strategies. Choose the camera and lens according to the photography genre, such as selecting a macro lens when making macro photoshoots. 
After all, follow professional photographers and try to understand what plans they are implementing for particular photography. 
Be Consistent in Your Editing Process
When the photo shoot is complete, it's time to be consistent in your editing process. Because just shooting images cannot give your photos aesthetic appearances. That's why you must edit your photos. Moreover, if you don't have suitable photo editing skills, you can hire a professional photo editor. 
Unique Aesthetic Photography Ideas to Try Now
You already knew about aesthetic photography's definition and valuable tips on how to make it. Now, I am providing vast aesthetic photoshoot ideas that you can apply.
Aesthetic Pictures of People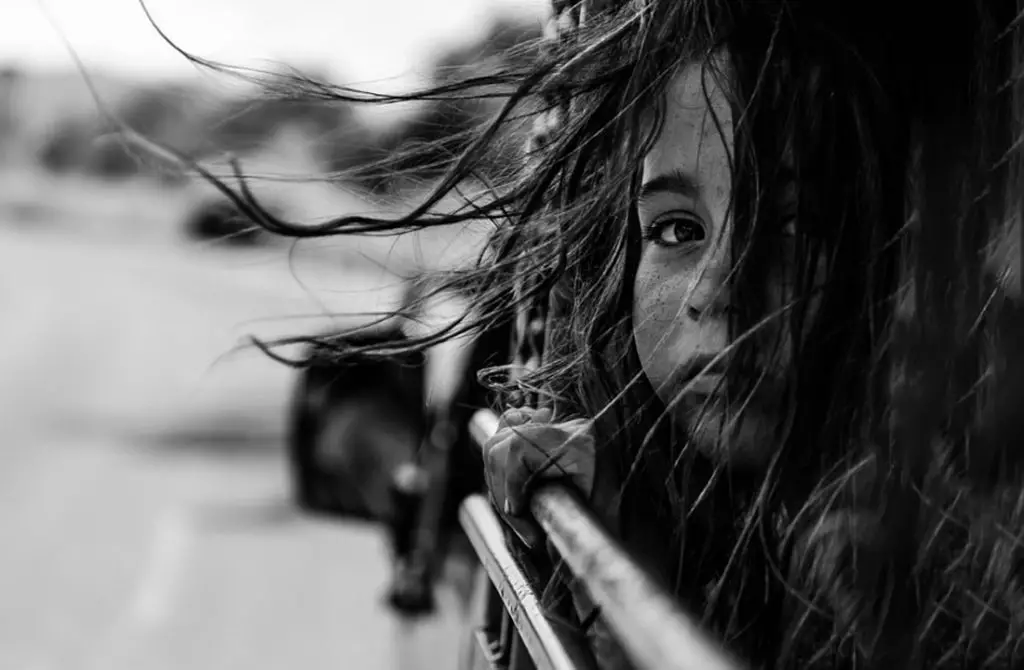 When your subject is people, try to make your photography aesthetic. Though people are so familiar, you should represent them in a unique and creative look that can give a new story and theme. Here are some techniques to make aesthetic pictures of people. 
Walk through streets and capture an unfamiliar person. 
Capture shots of the street hawkers or street children with unprepared poses. 
Go to the countryside, take pictures of rural people, and highlight their real lifestyle and culture.
Note: Try to capture black and white, or use different effects for an outstanding look.
Aesthetic Fashion Photography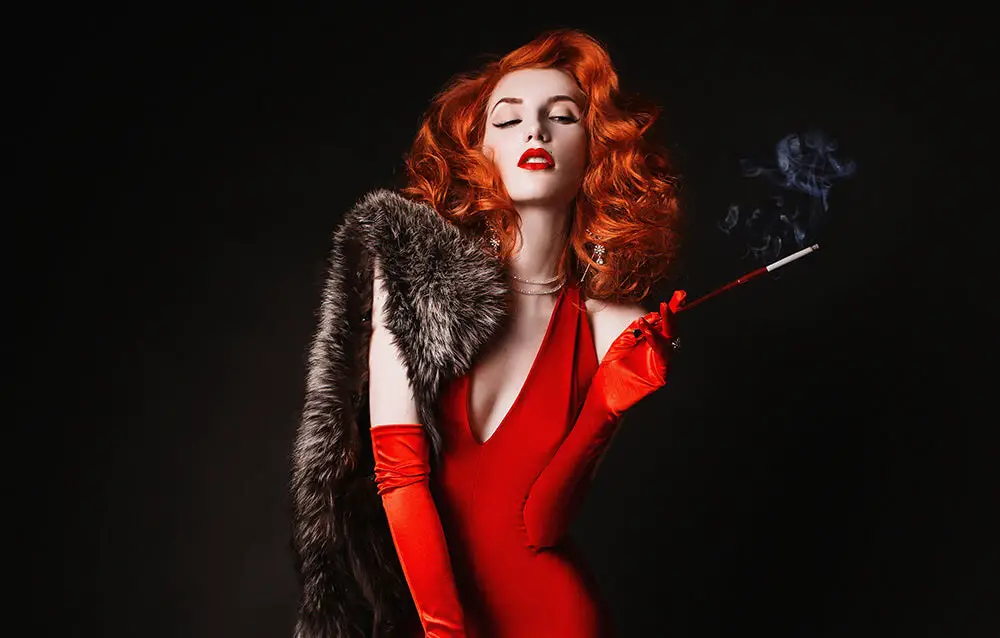 Fashion photography aims to highlight a product's value and beauty and persuade consumers to buy it. But to represent the product appealingly, you need to create aesthetic fashion photography because it makes people feel like they are wearing that outfit in real life. Here are some tips to make your fashion photos inviting. 
Try different types of fashion photoshoots like catalog photography, high fashion photography, and street & editorial fashion photography. 
Capture shots in fashion shows because they highlight the products accurately utilizing the right fashion emotion. 
Capture studio and outdoor photoshoots to create a perfect color match between your model and outfits. 
Note: You can also use a ghost mannequin if you just want to highlight the product. 
Know about: The World's Most Famous Fashion Photographers
Aesthetic Model Photography
When talking about aesthetics in photography, model photography comes to light first. Because people intend to fantasize and get pleasure when they look at a model's picture. Also, a model has the best ability to grab people's attention and give them a heavenly feel to seeing them.
But to make the photos eye-pleasing, a photographer must utilize aesthetic model photography ideas. 
Make your model get different poses and capture shots from different angles to depict different shapes of their body. 
Use aesthetics in beauty portraits and try some half-face or half-body photos to catch people fast and make them dive into it. 
Try nude or skin sensational photos to make the observers fantasize. 
Note: Use the perfect color combination and try some beauty-making props like flowers, cosmetics, and natural beauty.
Aesthetic Portrait Photography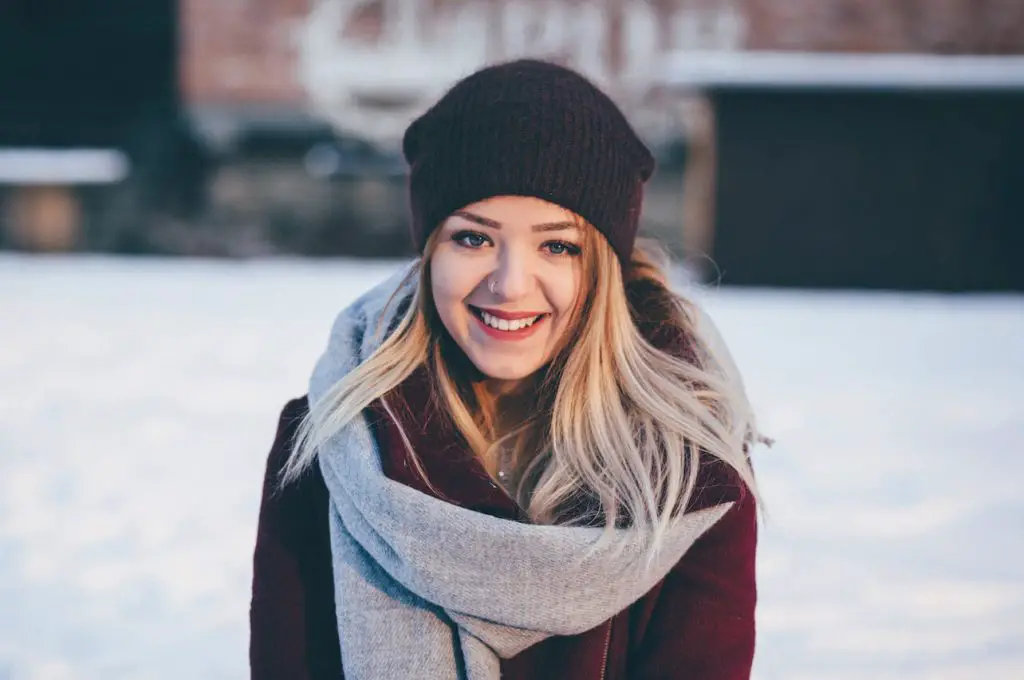 Portrait photography is the best way to make aesthetic pictures of people because it helps you capture the model from different angles and poses. Here are some tips to make aesthetic colorful portrait photography. 
Use the perfect camera setting and take shots from different angles and poses. 
Try various portrait shots like headshots and flat lay and utilize the ideal emotion. 
Try to be intentional with the perfect lighting and take indoor and outdoor photos. 
Try aesthetic self-portrait photography with different looks. 
Black and White Aesthetic Photography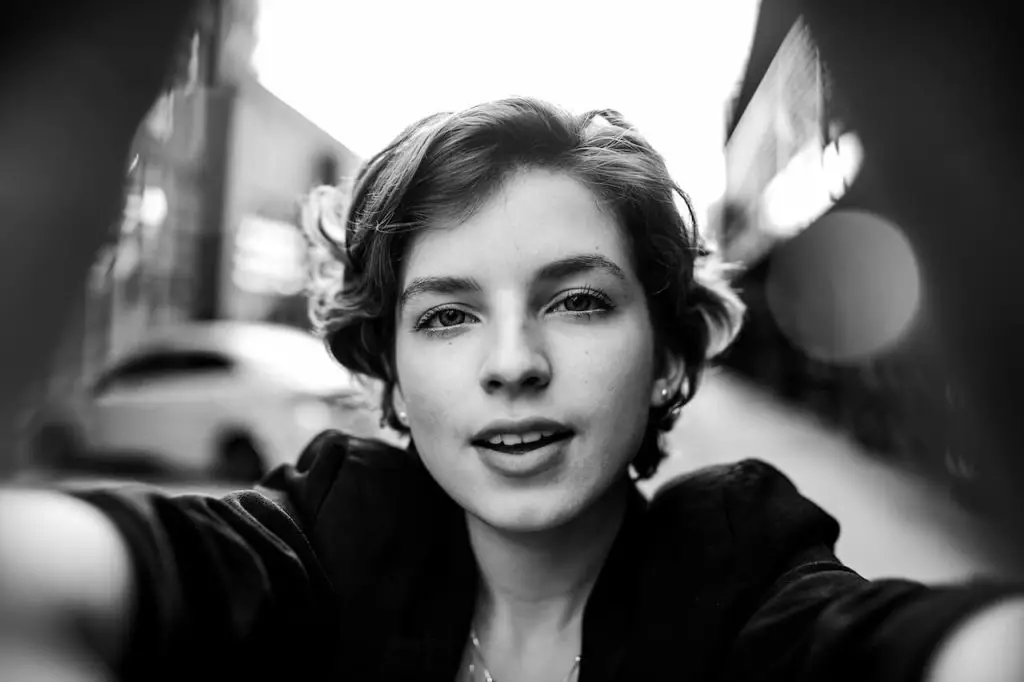 Black and white photography always add a different feature to the photos. It helps to highlight the subject in an elegant look. You can choose any subject to make black and white photos. Here are some black-and-white aesthetic photo ideas and tips. 
Make black and white portrait and headshot photography.
Try dancing and hand poses photography in black and white look. 
Create black and white wedding photography with matching dresses. 
Try lifestyle or still life in black and white photos. 
Aesthetic Outdoor Photography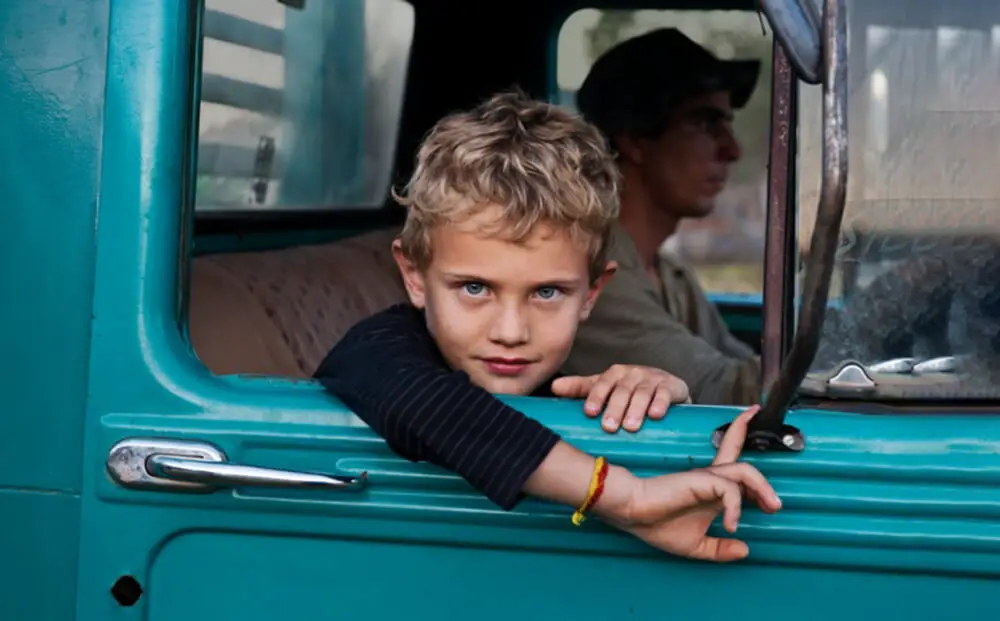 Outdoor photography is famous for making photos aesthetic because it helps to create a natural atmosphere with colorful backgrounds and ambient lighting. People love family get together and spending holidays in outdoor places like the countryside, gardens, or green parks. And they are the best locations to do extraordinary outdoor photography. 
Utilize natural light and fix the camera with different angles to capture the best backgrounds. 
Make outdoor photography with family photoshoots when they are getting together at an outdoor function. 
Make aesthetic outdoor photography of a newly married couple when enjoying their honeymoon in the outdoor environment. 
Aesthetic Nature Photography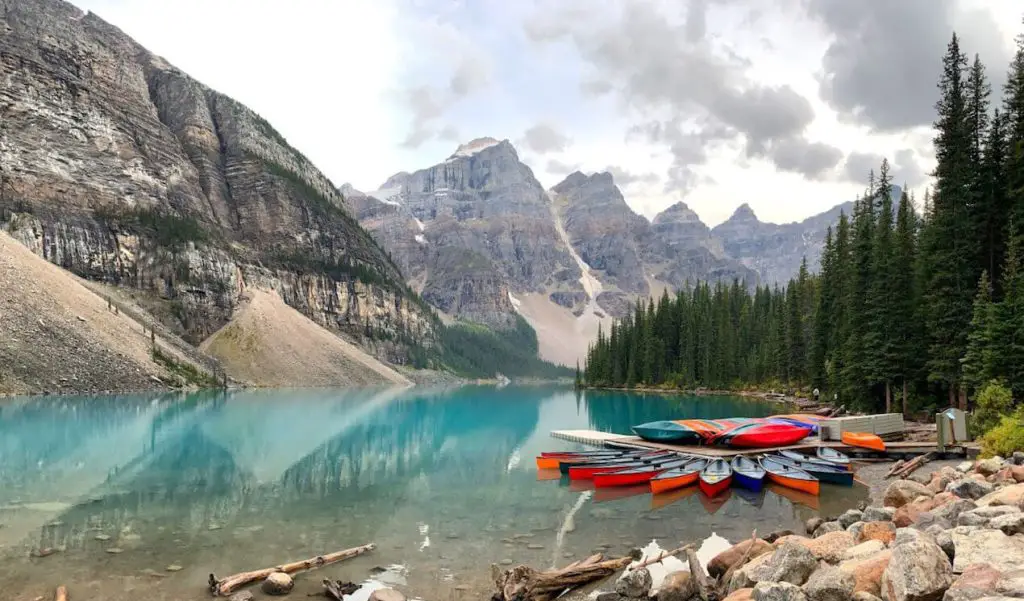 Nature photography always gives people a godlike feel. The cloudy or blue sky, mountains, forest, green valley, and sea are the best ingredients to make aesthetic nature photography. Here are the best tips to make your nature photos aesthetic. 
Make aesthetic mountain photography with natural views like sunrise or sunset. 
Create tumbler aesthetic photos from different views, such as from the land view to the sky or from the sky view to the land. 
Take landscape shots of green forests, lakes, or valleys from different points of view. 
Note: Use the perfect lens and camera to highlight the marked view properly. 
Aesthetic Minimalist Photography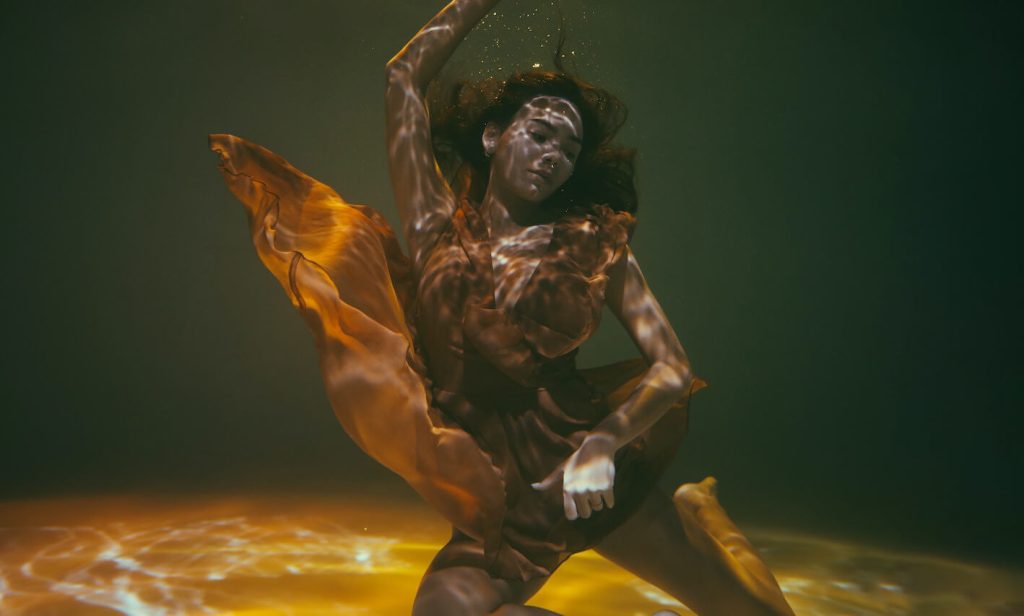 Though minimalist photography depicts the object in a simple way, it's not quite simple. Rather, it creates an aesthetic look in the photos. That's why people love minimalistic photos. Here are some creative ideas to make aesthetic minimalist photography. 
First, make the photo frame simple and avoid distracting elements. 
Use negative space and incorporate spatial isolation.
Look for simple geometric shapes and make your lines square off. 
Bring in a pop of color and seek out strict repetition.
Aesthetic Rain Photography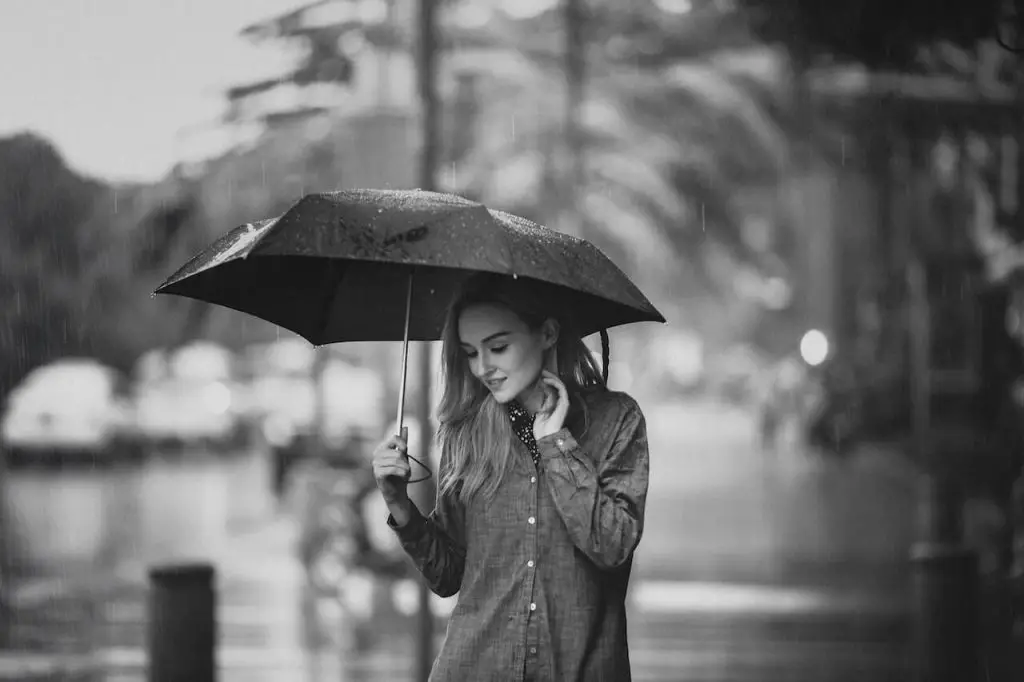 Rain provides a divine feel when people see it, touch it, or get wet with it. Like this, rain photography also provides aesthetic looks when people capture rainy shots. Here are various ideas to make aesthetic rain photography. 
Make some aesthetic rainy photos when a model is taking a shower in it. 
Capture a cloudy sky with a heavy rainfall scene. 
Make some forest landscape photos with a thunderstorm. 
Take some astonishing shots of a rainy lake view. 
Aesthetic Art Photography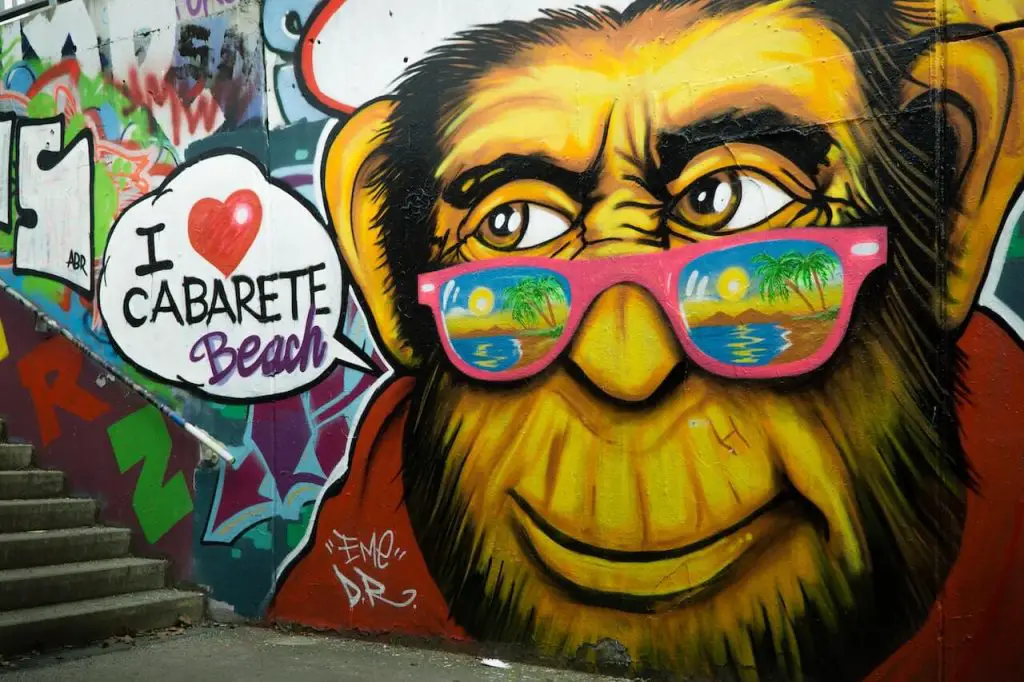 Fine art photos are aesthetic and elegant as they reflect creative ideas and thoughts in enchanting ways that create a furious attachment with people. You can also highlight these aesthetic artworks through photography. Here are some aesthetic art photography ideas to try. 
Create some aesthetic fine art portraitures to make a surrealistic look. 
Take photos of famous artworks at the museum and highlight them in an exciting way. 
Try fine art portraits, headshots, graffiti, and landscape photoshoots. 
Street Photography Aesthetic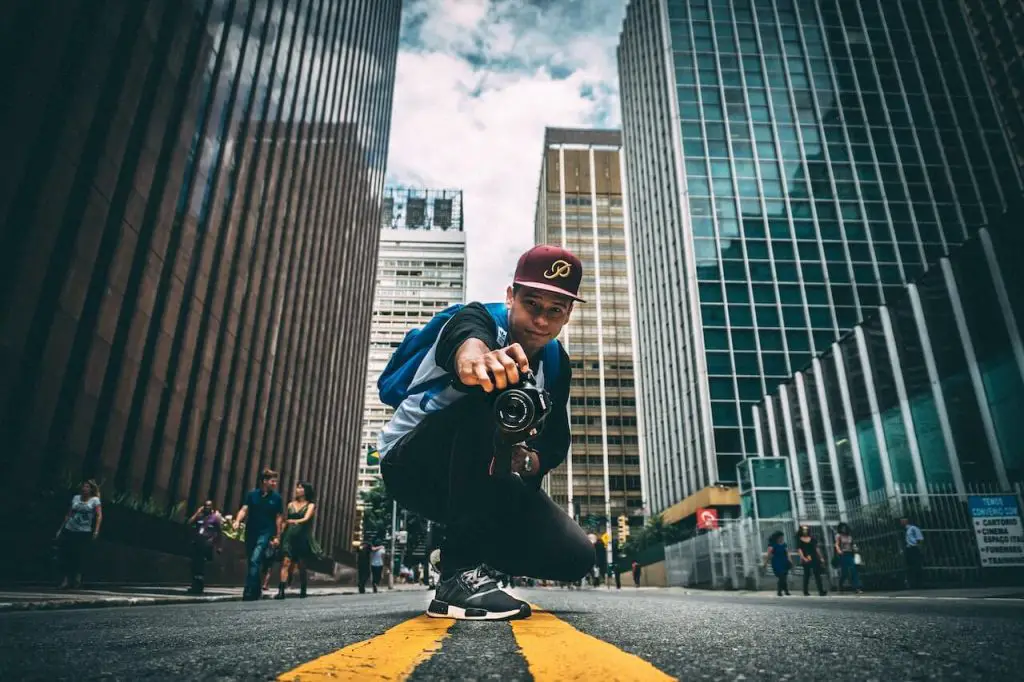 Street photography has become a popular trend because it can capture abstract and meaningful views and tell different stories. Here are the best tips for making aesthetic street photography. 
Shoot aesthetic pictures of a country road beautified with green trees and grass free from rural traffic and human gathering. 
Take beautiful city street photos full of vehicles and busy people. 
Shoot street photos with colorful traffic lights and lamposts at night. 
Try street photography with aesthetic wall art and graffiti. 
Home Aesthetic Photography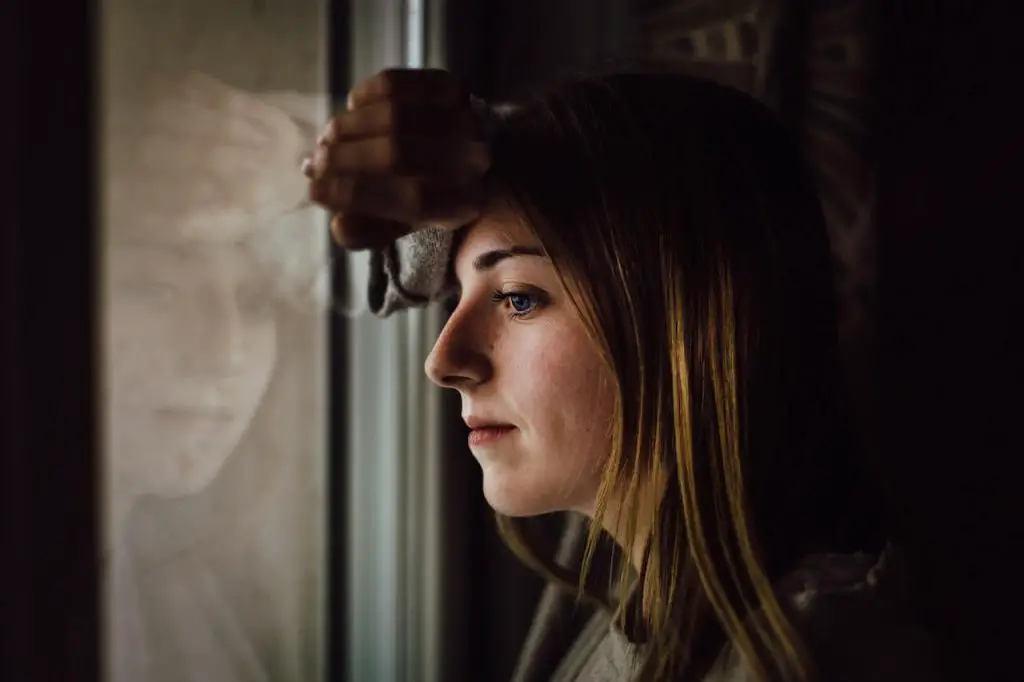 Home is always unique for us as we live in it. We always try to decorate the home precisely according to our choices. And most people try to make home aesthetic photography to represent their home beauty. Here are some aesthetic photoshoot ideas at home. 
First, arrange your home perfectly and make a good photoshoot plan.
Capture aesthetic bedroom photos with a beautiful bedsheet and window shade. 
Take shots on the balcony delighted with potted plants like maple, citrus, and fig trees. 
You can also shoot your living room, dining space, and reading room. 
Aesthetic Beach Photography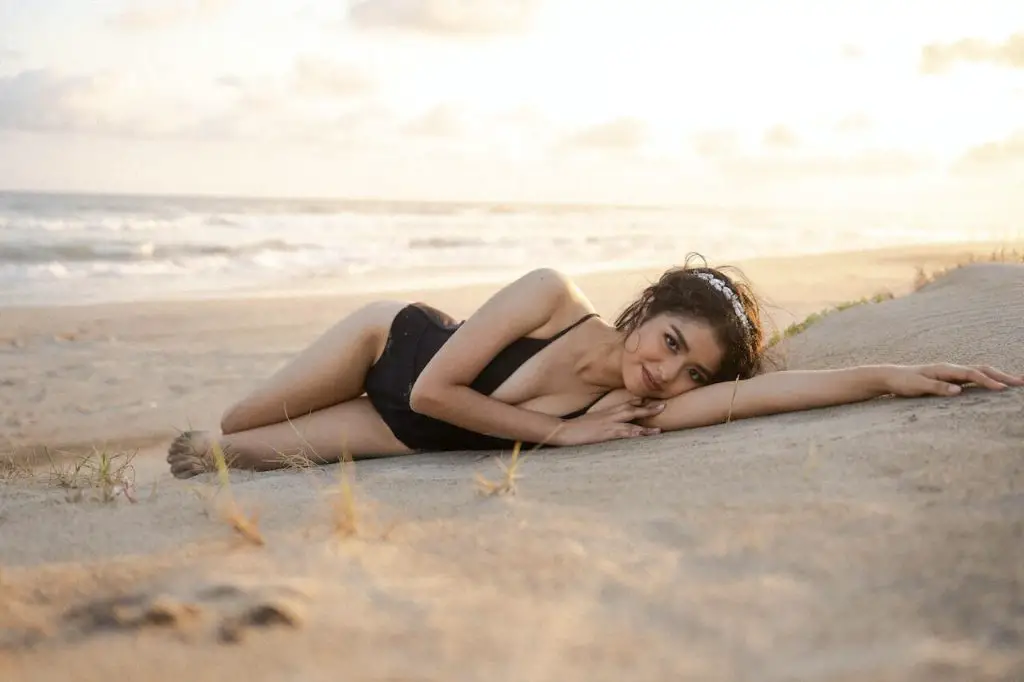 Seabeach is one of the most desired places to make aesthetic pictures because it provides the best natural beauty and atmosphere with proper lighting and elements. It keeps photographers away from trouble with lighting and background selection. Here are some tips to make aesthetic beach photography. 
Capture beach photos at the golden moments like sunrise and sunset. 
Take the shots when the wave is soaking the sea beach. 
Take photoshoots while your model takes a sun bath at the sea beach. 
Make couple photography at the picky hour with lovely romantic poses. 
Note: You can experiment with nude and erotic sea beach photography with models. 
Aesthetic Still Life Photography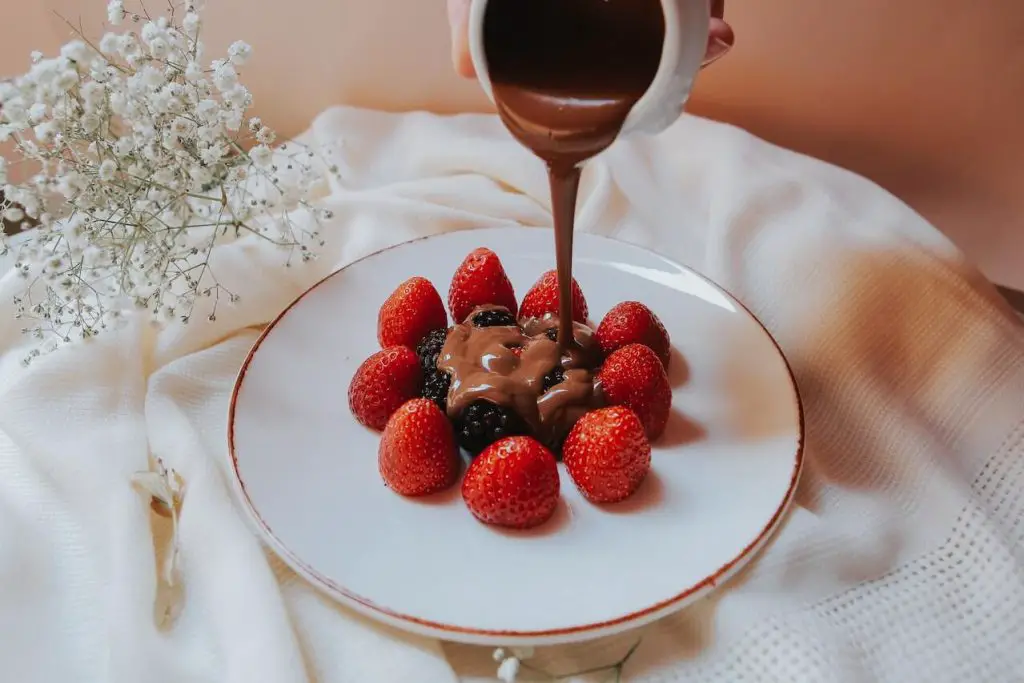 Still life photos mainly depict inanimate objects, but when you try to make them aesthetic, you are portraying their visual beauty in eye-catching ways. Here are some lucrative tips to make your still life photography aesthetic. 
Experiment with light, color, and shadow to give an aesthetic look to your ordinary objects. 
Use fresh fruits and flowers to avoid distracting scenes and select a perfect background.
Make a suitable photo frame using beautiful elements and props. 
Capture shots from different angles and use ideal depth of field. 
Note: Try to add words and tell a good story in your still-life photography. 
Aesthetic Milk Bath Photography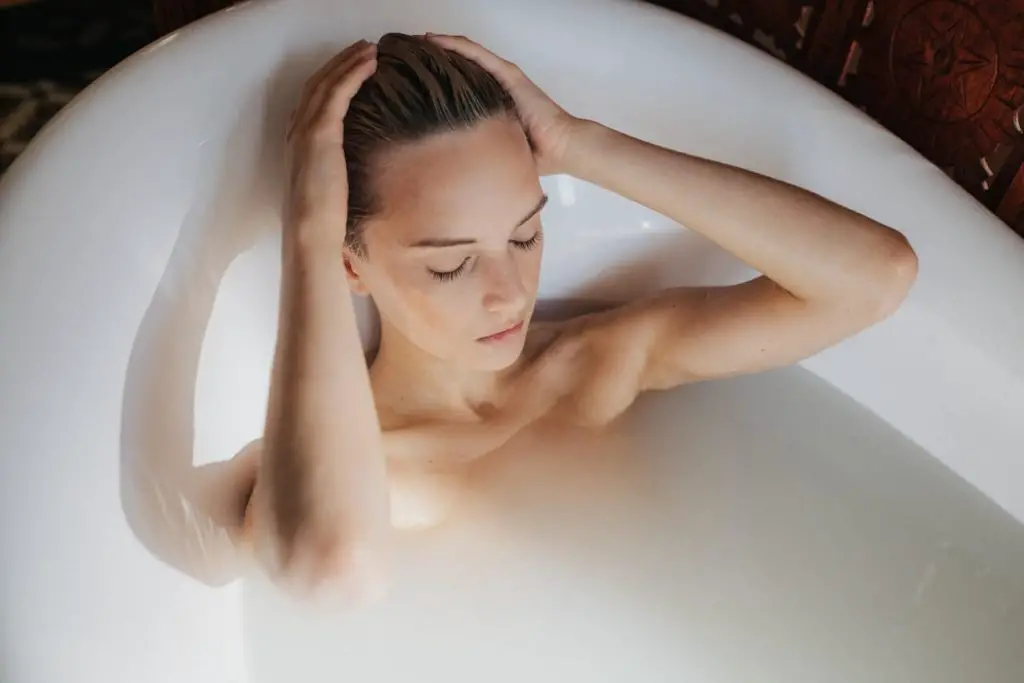 The milk bath is the best opportunity to make aesthetic photography as it depicts a model bathing in the milk with beautiful ingredients like flowers and greenery. It helps to highlight a subject in a flourishing way with body beauty and skin tone. Here are the best tips to make aesthetic milk bath photography. 
Arrange the fresh and cleaned bathtub with flowers and greenery and add different colors to make a surrealistic look. 
Set your camera from different points of view and experiment with shots from various angles and shapes. 
Try sexy boudoir milk bath photography with gorgeous outfits or nude milk bath shots. 
Note: You can also try maternity and baby milk bath photography as it's the most popular. 
Aesthetic Couple Photography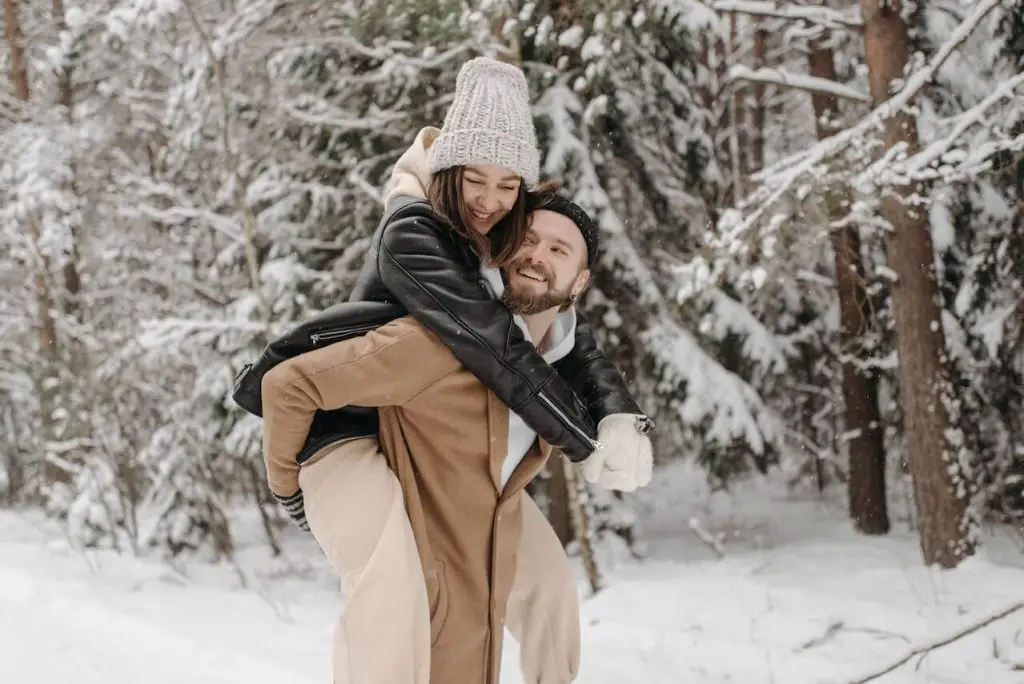 Couple photos always symbolize love, passion, and peace, whatever lifetime of couple you capture, like young, middle-aged, or old. But just taking shots cannot make a photo perfect. You need to implement some unique techniques to make them more lively. Here are some ideas to get aesthetic couple photography. 
Try some romantic shots like hugging each other, kissing scenes, and holding each other's hands. 
Try some outdoor photoshoots utilizing natural light and weather and make a beautiful background like a mountain, sea beach, or green forest. 
Make indoor shots using the bedroom, living room, and balcony where the couple is having a lovely time. 
Capture shots from the far backside and make a scene where the female puts her head on the male's shoulder and enjoys some heart-pleasing moments. 
Note: You can also experiment with creative mom and son photography ideas to make the couple photoshoots aesthetic. 
Aesthetic Food Photography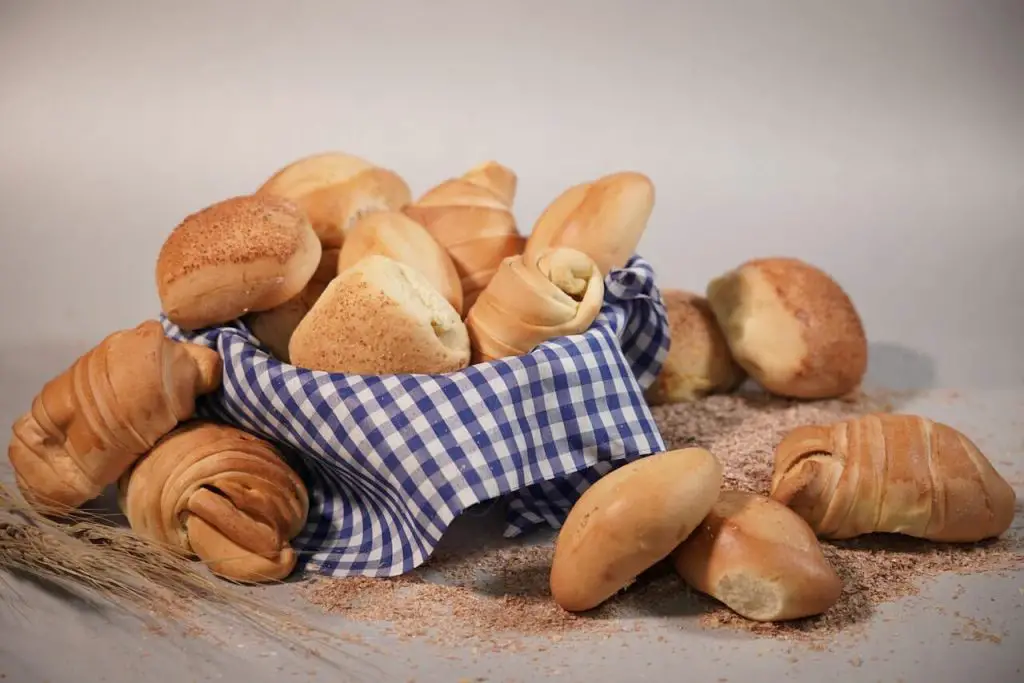 Nowadays, food photography has become a popular trend, and most people upload mouthwatering food photos. But making aesthetic food photos is not so easy; you need to apply some tricks and techniques. Here are the best aesthetic food photography ideas to try. 
Arrange your food in enchanting ways and make a perfect camera setting. 
Try macro food photography and take some close-up shots using a macro lens. 
Experiment with food framing and use line and layer composition. 
Use a focal point and a shallow depth of field. 
Note: Don't use a poor angle; use a tripod to protect your camera from the shake. 
Aesthetic Film Photography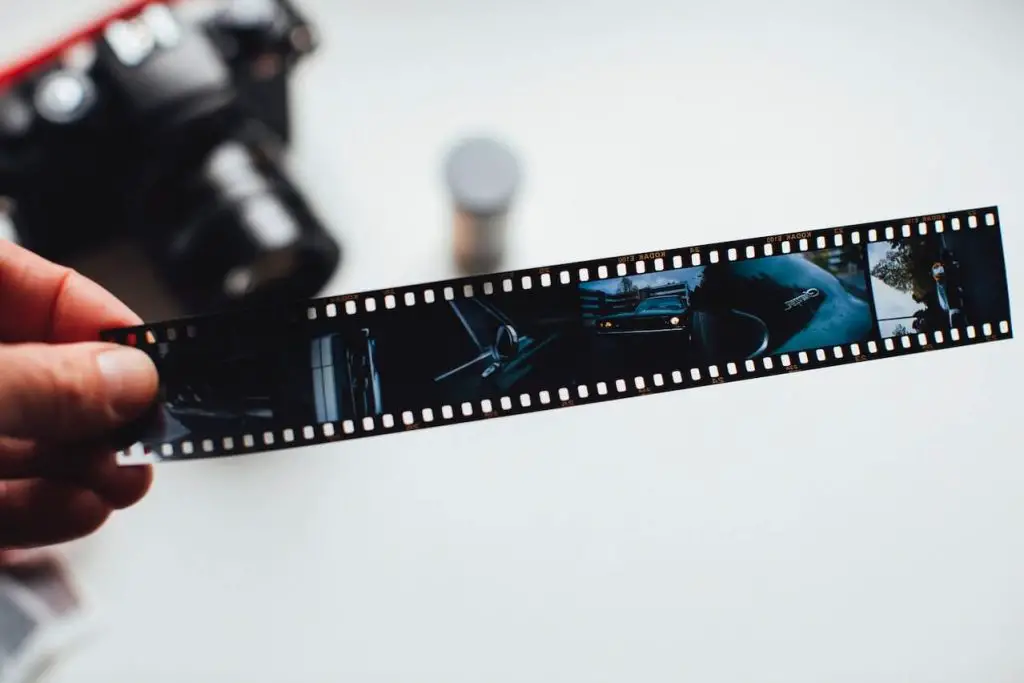 Film photography is a form of photography that captures still or moving scene photo frames. It helps to tell a good story portraying images with depth and feeling. Here are some ideas to make aesthetic film photography. 
Start with s strong composition and keep the platform in mind. 
Make a style to capture aesthetic photos. 
Choose a Storytelling theme and focus on details.
Capture shots from different angles and keep lighting simple. 
Aesthetic Body Photography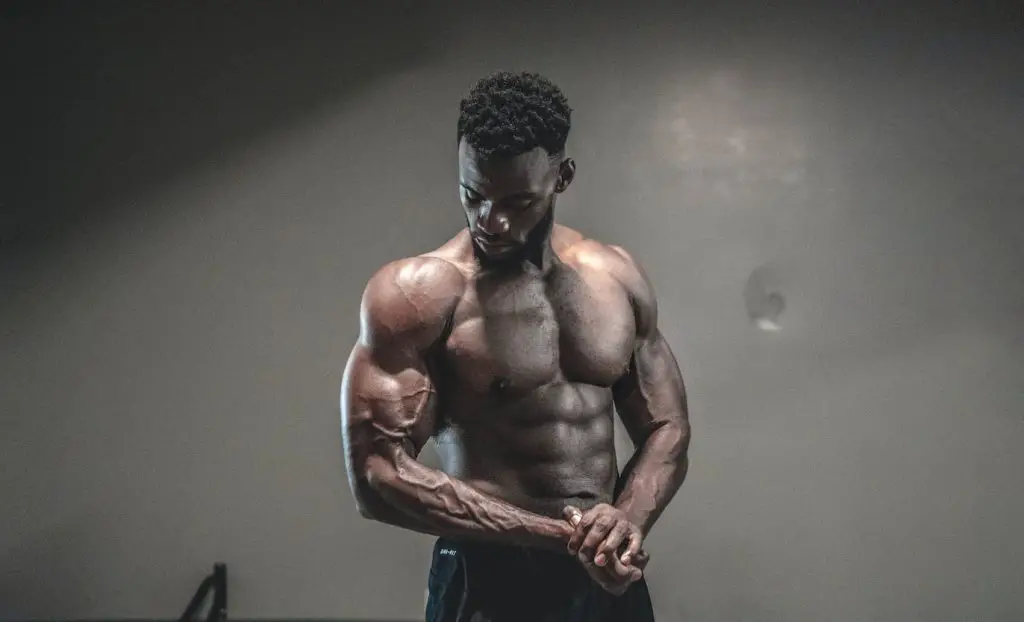 The human body is the most interesting part of the world that always amazes people. People, from the ancient to the modern period, have been portraying the human body by painting and photographing. Their aim is to highlight the human body in creative ways to hold people's attraction. Here are some aesthetic body photography ideas to try. 
Make fitness model body photography by capturing a bodybuilder. 
Make full or half-naked body photos with and without clothes. 
Highlight the specific body part and make the others cropped or blurred. 
Use proper lighting and color combination, and try dark lighting. 
Aesthetic Flower Photography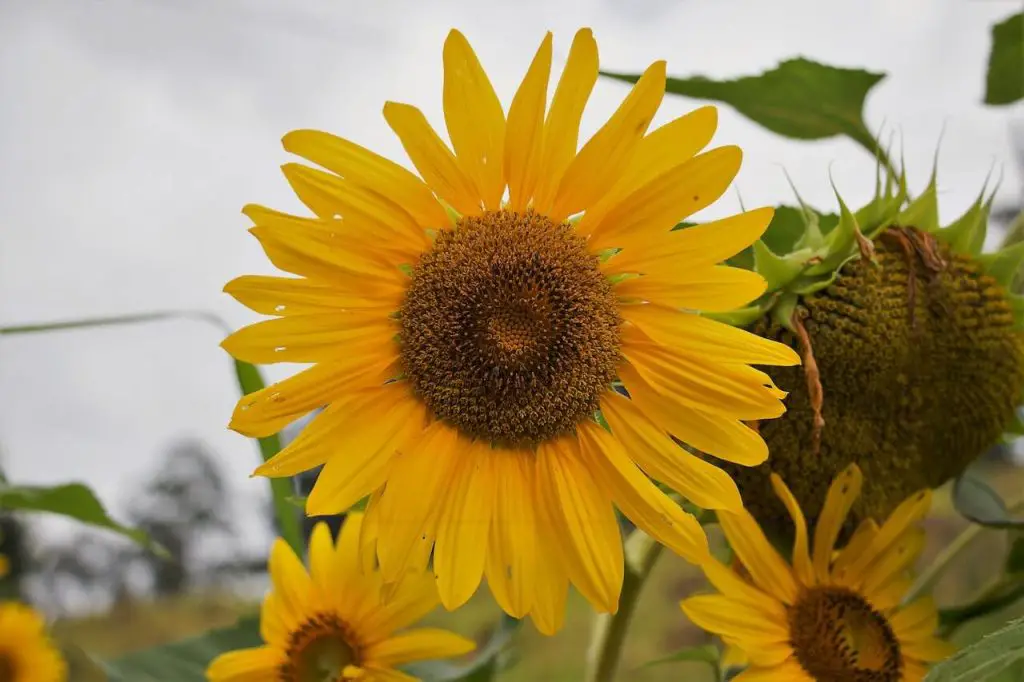 Flowers are the symbol of purity and freshness. That's why flower photography is interesting to people. But to make aesthetic flower photography, you should apply some unique techniques. Here are the best flower photography ideas to try. 
Make the shots in portrait mode and remove distracting backgrounds. 
Capture photos from a low or unexpected angle and try shooting in diffused light. 
Capture Indoor Floral Still Life photoshoots and try some water droplets on your flowers. 
Make aesthetic sunflower photography with close-up shots and capturing fields of flowers. 
Aesthetic Vintage Photography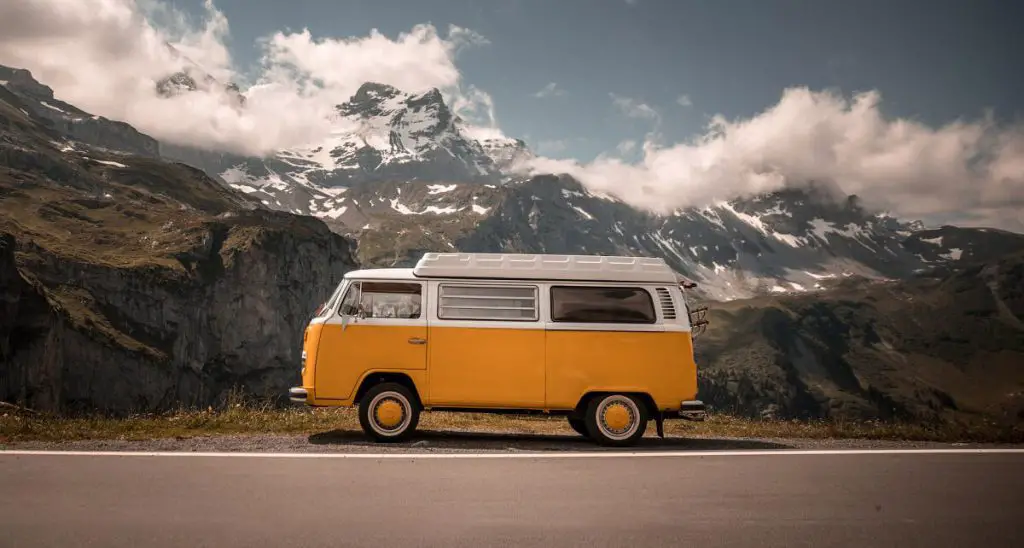 Vintage photography is a unique style to make modern photos look antique and old. Nowadays, it has become a trend to add some nostalgic feel to a photo frame. Here are the best tips to make vintage aesthetic photoshoots. 
Use a variety of vintage looks like Monochrome, Sepia, Tintype, Polaroid, and Glitch & grunge. 
Apply a photo filter and adjust the brightness and color contrast.
Use faded colors and vintage objects, and try a little blur. 
Aesthetic Book Photography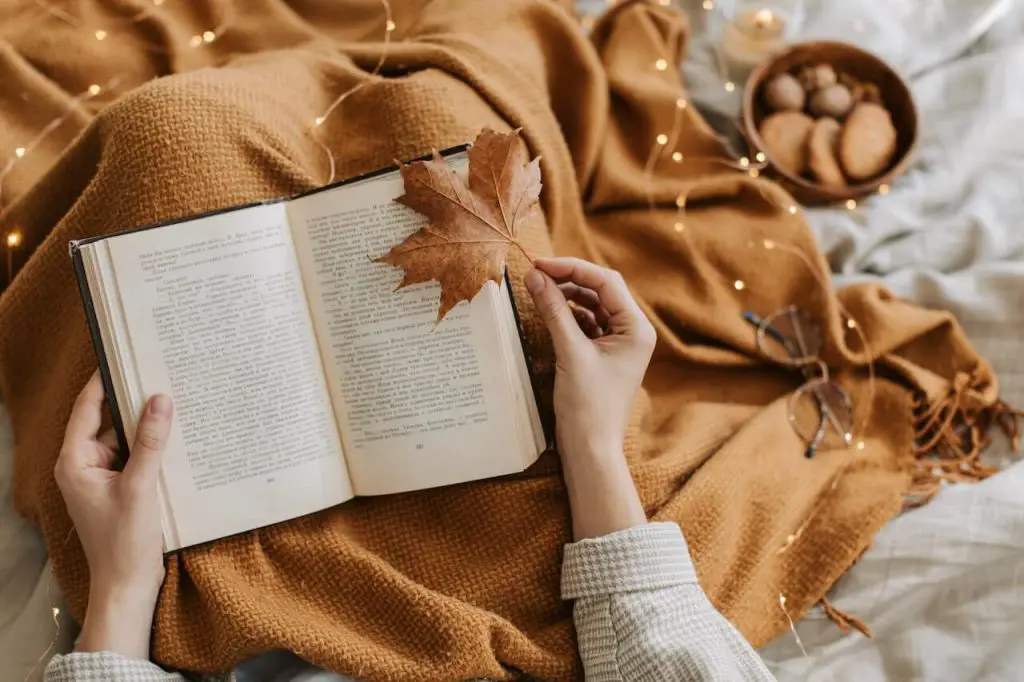 A book is itself an aesthetic object that spreads heavenly spirit among the readers. When you make book photography, it also provides some aesthetic looks. But you can make the best aesthetic book photography ever if you follow some tips. 
Make an antique look to the old book with vintage elements like arid flowers and leaves. 
Capture a new book with a newly published book cover. 
Arrange the book in attractive ways using some related props like a pencil, bookmark, eyeglass, and coffee. 
Capture a bookshelf full of vintage books in a super library.
Aesthetic Product Photography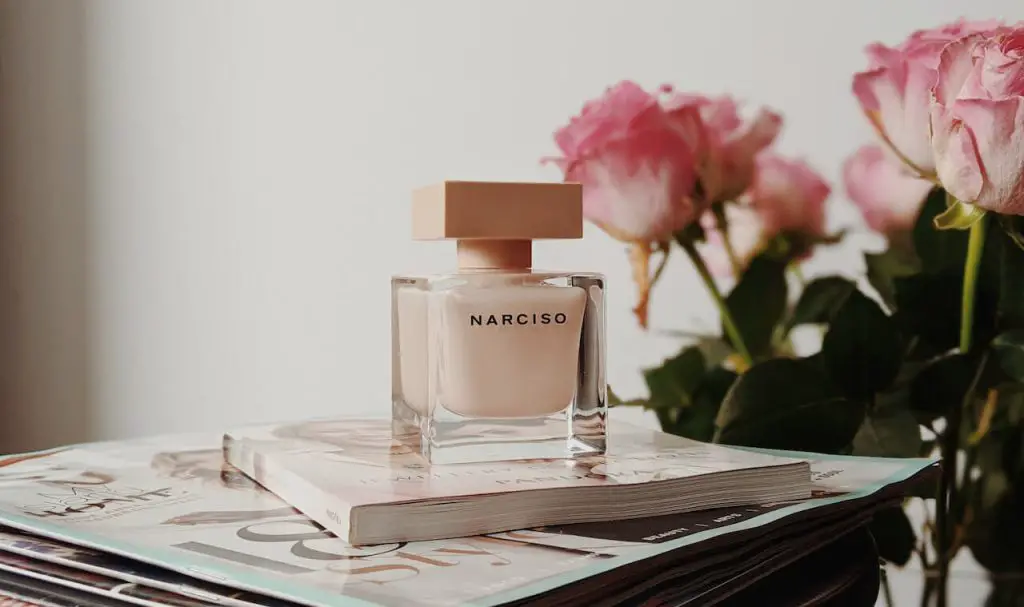 Product photography is essential to represent a product in eye-catching ways and persuade customers to buy. But there is a chance of distracting people from your products if you cannot take extraordinary photos of them. Here are some aesthetic product photography tips to try. 
Arrange the product properly using a perfect background. 
Use a tripod to protect the camera from shaking. 
Use perfect lighting and utilize the right color emotion. 
Take some packshots and retouch your product photos. 
Tumblr Aesthetic Photography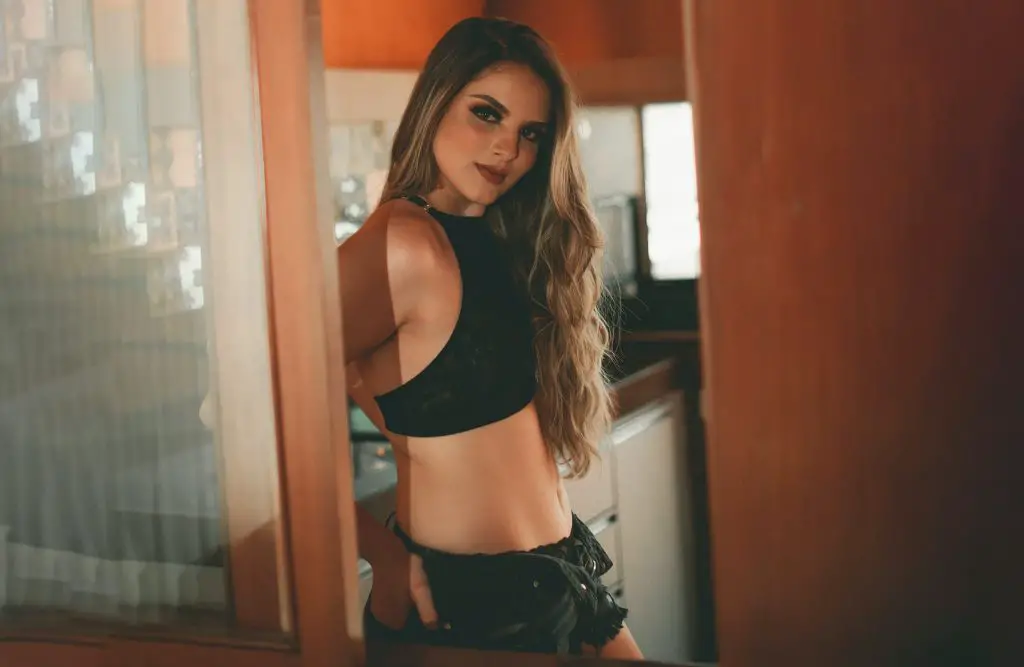 Tumbler photography has become a popular trend to upload photos on social media with multiple short texts. It's an enticing portfolio platform for creative photographers. Here are some tips to make aesthetic tumbler photography. 
Make spontaneity in the pose and take shots from different points of view. 
Create a good portrait of a tumbler girl expressing a social theme or message. 
Capture a hand holding a bunch of flowers and make a broad front view. 
Photography Aesthetic Backgrounds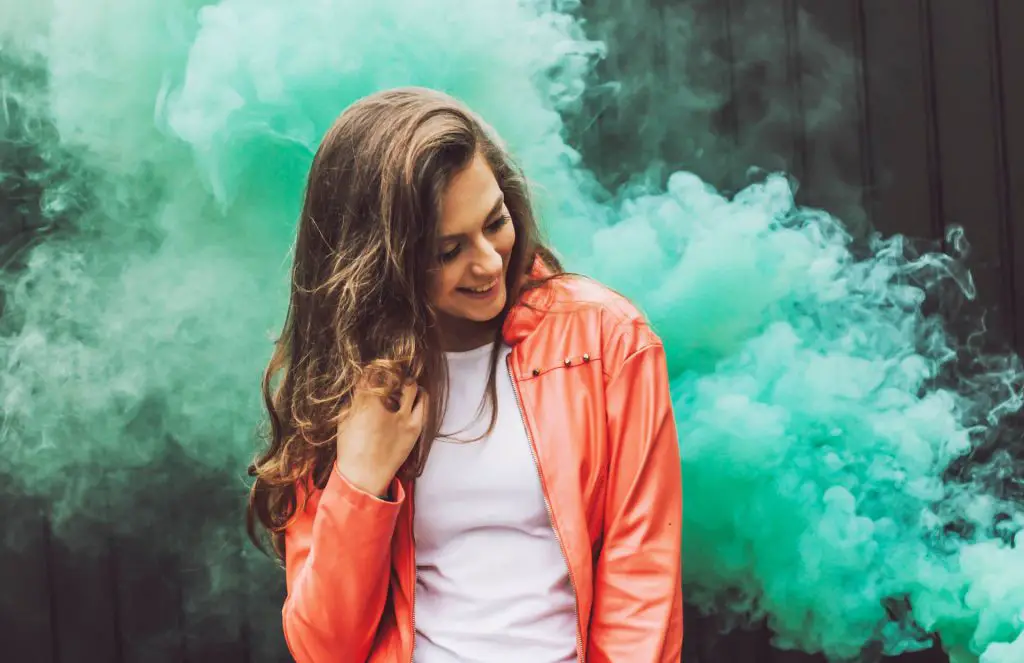 A background can make or destroy your photos. That's why a perfect location is essential to make your photos more fantastic. From product photos to portraits, you should choose an ideal background. Here are the best ideas to make your photography with aesthetic environments. 
Try smoke bomb photography to make your background aesthetic. 
Choose a street art background for outdoor photography. 
Take shots from the rooftop and make the whole city background. 
Aesthetic Night Photography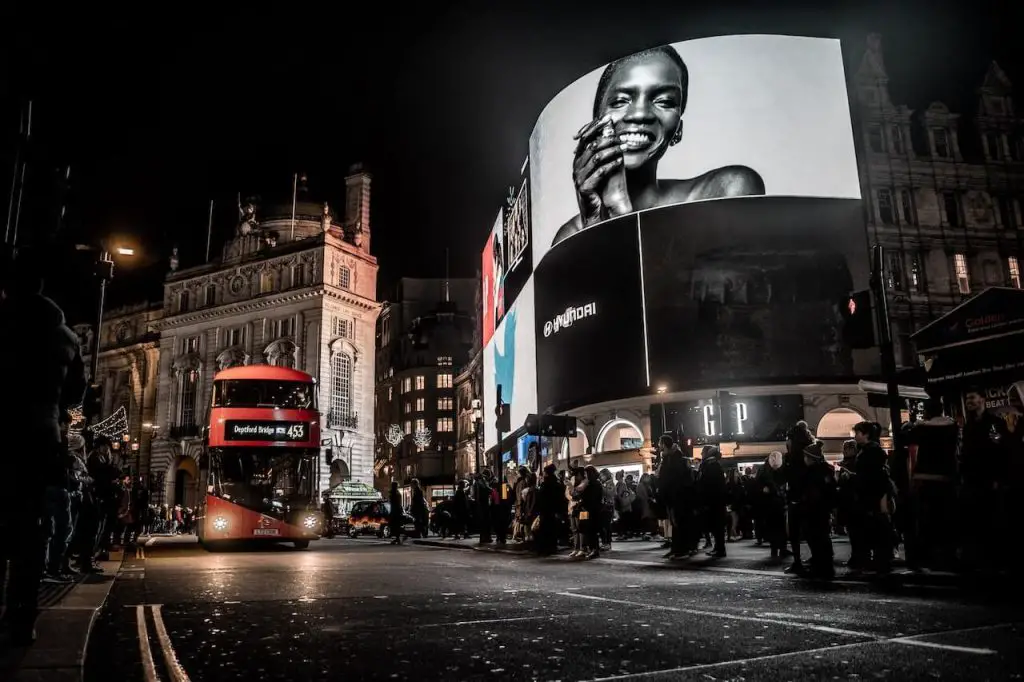 Night pictures always look artistic as they highlight the light in the dark. From the sky to earth, like home and forest, everything emits a different beauty. But to portray night photos sophistically, a photographer should apply some unique ideas. Here are the aesthetic night photography tips. 
Try both nature and human night photoshoots. 
Capture colorful cities by night and create light trails.
Portray the night sky from different views, like the deep full moon or dazzling stars in the dark sky. 
Shoot fireworks, silhouettes, fire, and fountains. 
Capture the night house, museum, and tower with colorful light.
Read Also: Best Night Photography Ideas and Examples with Tips and Tricks
FAQs
What are Aesthetic Poses?
There are different aesthetic poses for photography, like natural walking pose, couple romantic pose, dancing pose, and milk bath pose. 
How to Make a Photo Aesthetic?
To make a photo aesthetic, you should utilize your inner creativity and make a good plan. Here are some tips to make a photo aesthetic:
– Use Good Composition
– Use a Prominent Subject
– Use the Rule of Thirds
– Choose Style of Lighting
– Use a Shallow Depth of Field
– Look for Rhythm and Repetition
– Develop Your Technique
– Be Consistent in Your Editing Process
– Look at Your Work as a Whole
How to Take Aesthetic Pictures of Yourself?
To make aesthetic pictures of yourself, you can try techniques like using a mirror to check your poses and taking many test selfies and photos. You can also use time-lapse. 
What Are the Aesthetics in Photography?
In photography, aesthetics are usually known as some characteristics that immediately astonish the observer. Color choice, lighting, lines, and subject choice are included in these characteristics. 
How Do You Become an Aesthetic Photographer?
Aesthetic photographers must apply creative techniques to bring elegant looks to their photos. Here are the best tips for becoming an aesthetic photographer. They are…follow this article.
Why Is It Important to Consider Aesthetics in Taking Pictures?
The aim of making a photograph is to impress the viewers, and you can do it successfully when adding some aesthetic ideas and look to it. That's why you should consider aesthetics in taking pictures. 
What is Aesthetic Photo Icon?
There are lots of aesthetic photo icons that people use for themselves. You will get substantial aesthetic photo icons online. 
How do I make an aesthetic profile picture?
To make an aesthetic profile picture you should follow some steps. 
1. Make a proper plan and choose a perfect background.
2. Capture numerous shots from different angles and choose the best one.
3. Edit your photo and make it an aesthetic profile. 
Conclusion
Aesthetic photos give the viewers a heartening and eye-peasing feel. That's why photographers intend to make aesthetic photoshoots. In this article, I gave mammoth ideas on aesthetic photography. I hope you got the best suggestion and now you can try it. So, go forth and conquer.